How to Decorate with Antiques
After all the fun we had at the Elkhorn Flea Market and shopping at Water Street Vintage in New London, I'd thought I'd share with you a room that really illustrates how easy it is to decorate with antiques!  And when you think- decorating with antiques- it shouldn't bring to mind floral wallpaper and a Victorian Bed an Breakfast!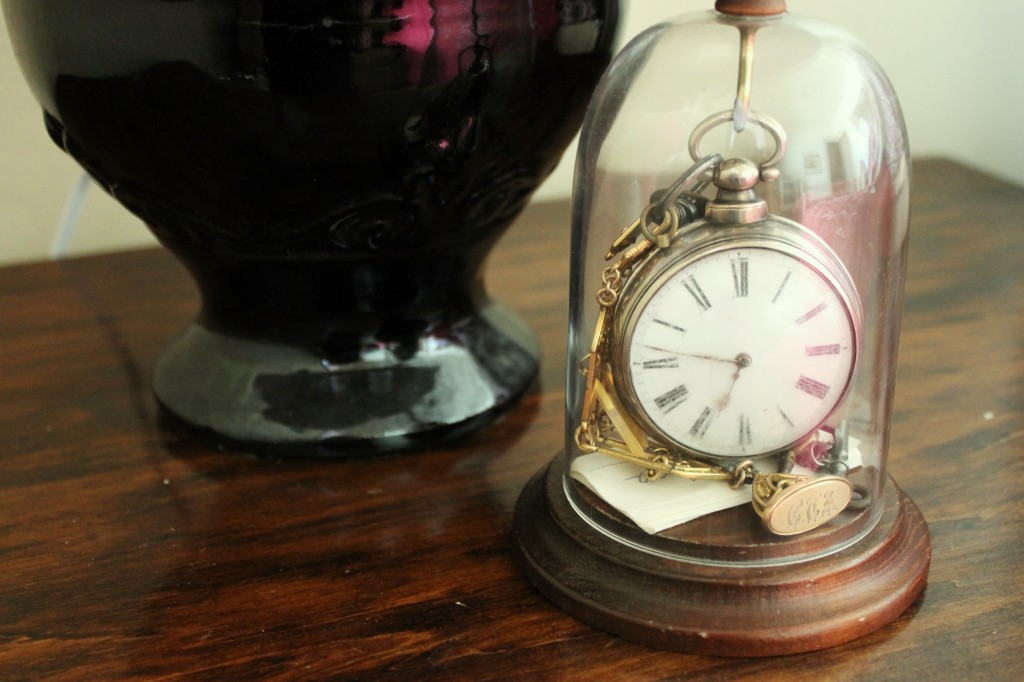 There is a simple and modern way to bring the personal feel of heirloom antiques into your home. Take Jim and Lisa Weber's guest room as an example!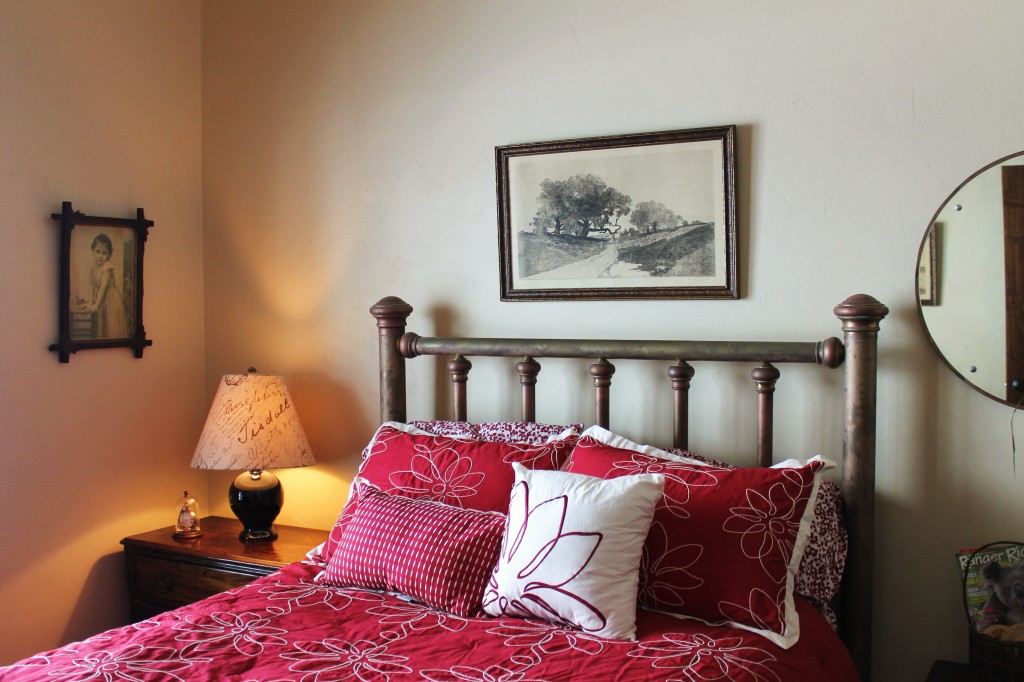 I have always admired their ability to design around sentimental pieces.  Jim has some of the best stories about how he aquired the antique pieces in his home.  And that is really the fun of using time worn and previously loved items in your decor!  These pieces had a life before they came to live with you.  And their stories should live on and be shared!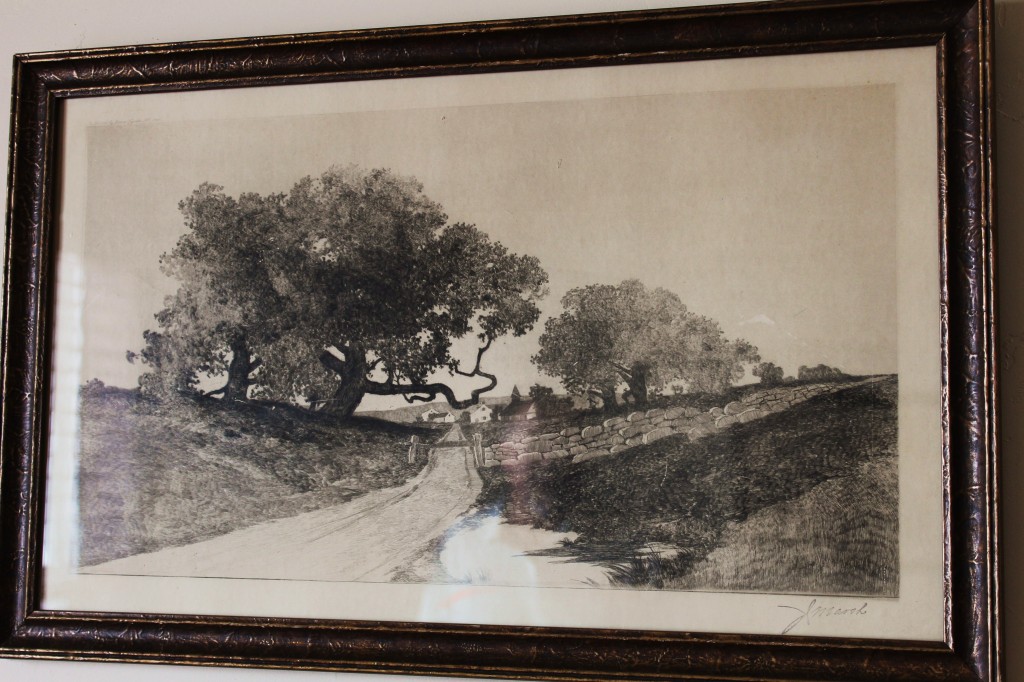 My favorite piece in the Weber's guest room is the ink line drawing hanging over the antique brass bed.  The drawing was done by someone Jim refers to as "out on a branch of the family tree."  Perfectly preserved on an aged parchment paper it remains a detailed sketch of a road and a little house with a stone wall.  A little road I'd like to drive down, and a whimsical little farm house I wish I could visit!   A beautiful one of a kind piece, priceless!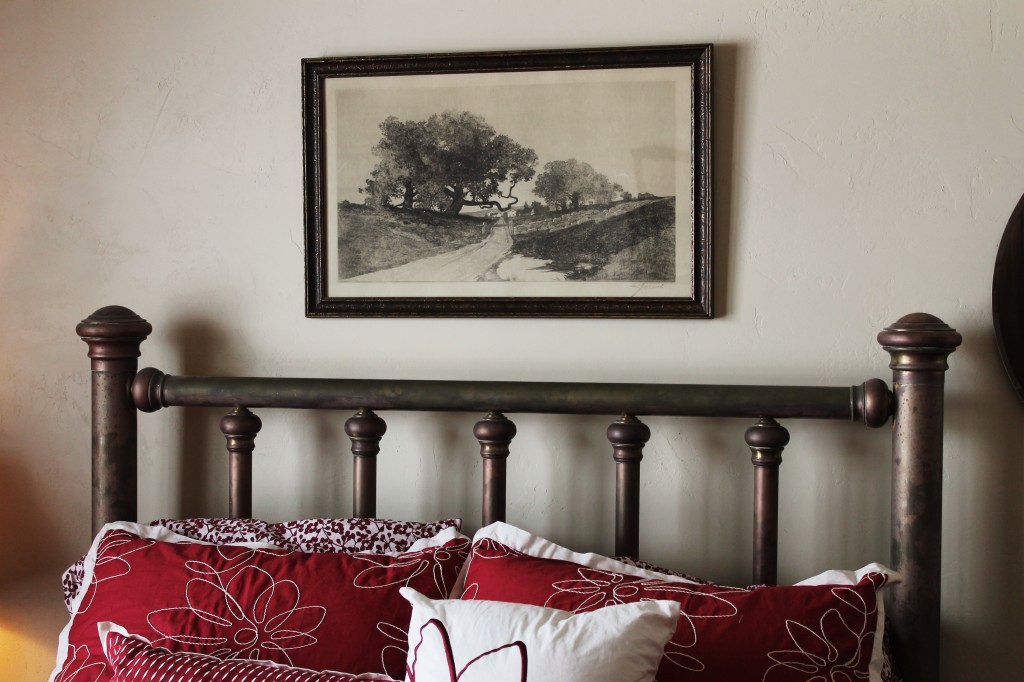 It looks right at home in a simple frame hanging over this brass bed once owned by Jim's grandmother. Being brass, it would have been shiny in its glory days.  I prefer the aged patina color that a living finish such as this gets over time.  It gives it a more reclaimed and modern feeling as well.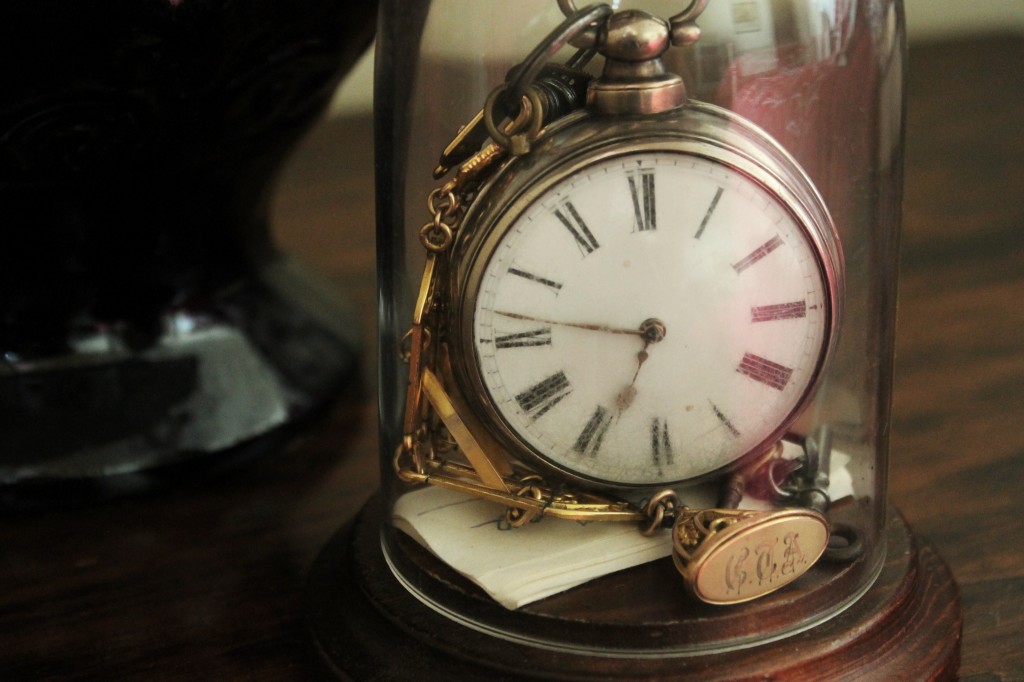 The pocket watch under the dome on the night stand is another family heirloom.  I have to admit, I am a sucker for anything under a dome or cloche!  It just elevates a simple trinket to a more museum quality show piece. I think you can use this trick to dress up any piece.  A small jewelry box, a broach, a cool fishing lure…put it under a dome!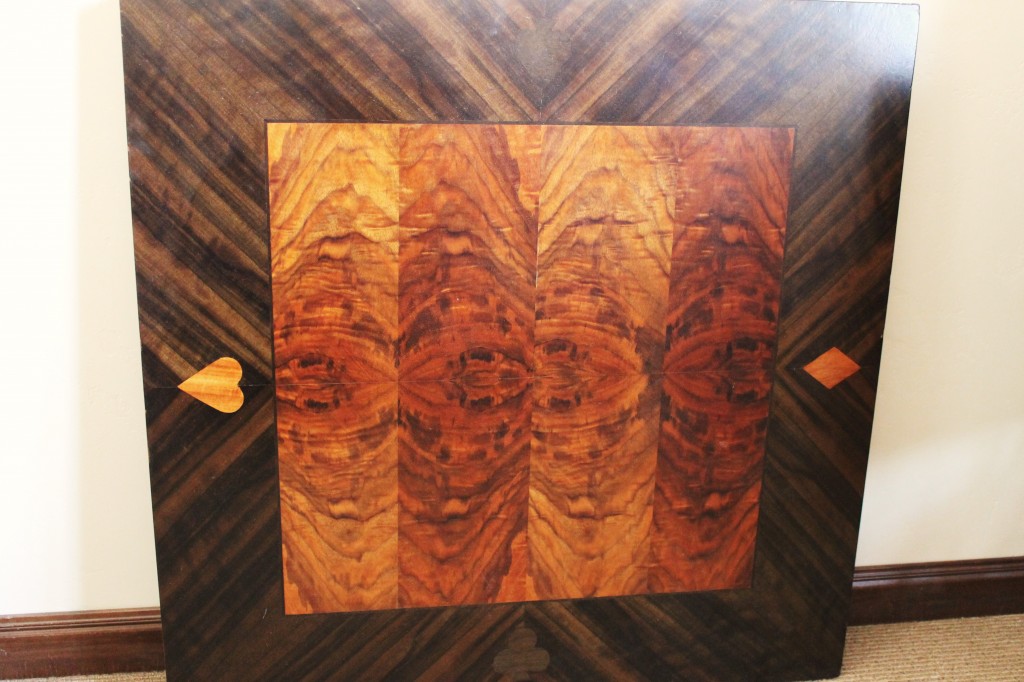 Jim has also worked on restoring this antique card table to hang as a piece on the wall.  He has three in total.  Reminds me of the idea behind the art pieces we saw in my post about Hansens furniture.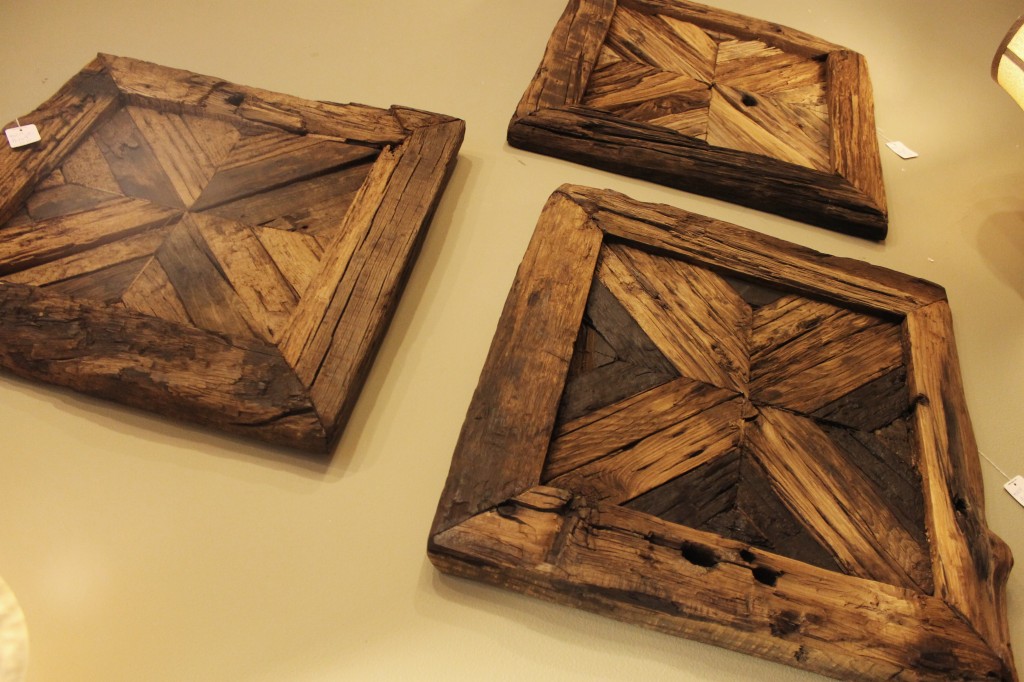 I really love the inlay of the hearts and diamonds (for the card table theme).  And the richness of the different colors and how the wood grains play off each other.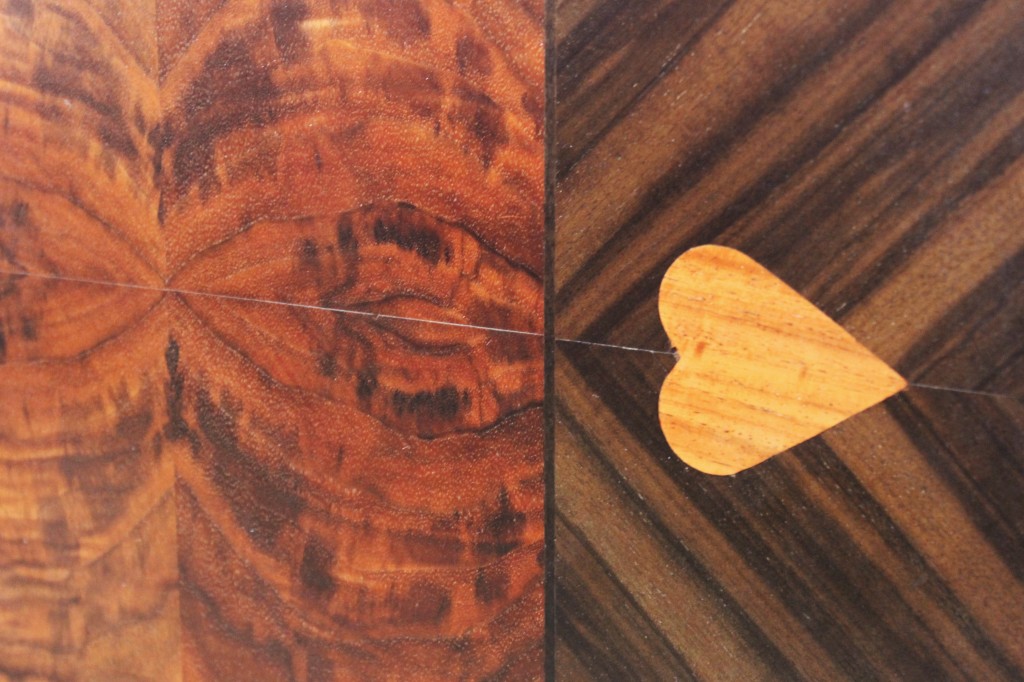 The back of the table tells the story of its carefully selected wood but not the story of the Roddis Lumber and Veneer Company in Marshfield Wisconsin.  Established in 1890, this company was known as the "allies largest pre-fabricator of wood for liberty ships during WWll."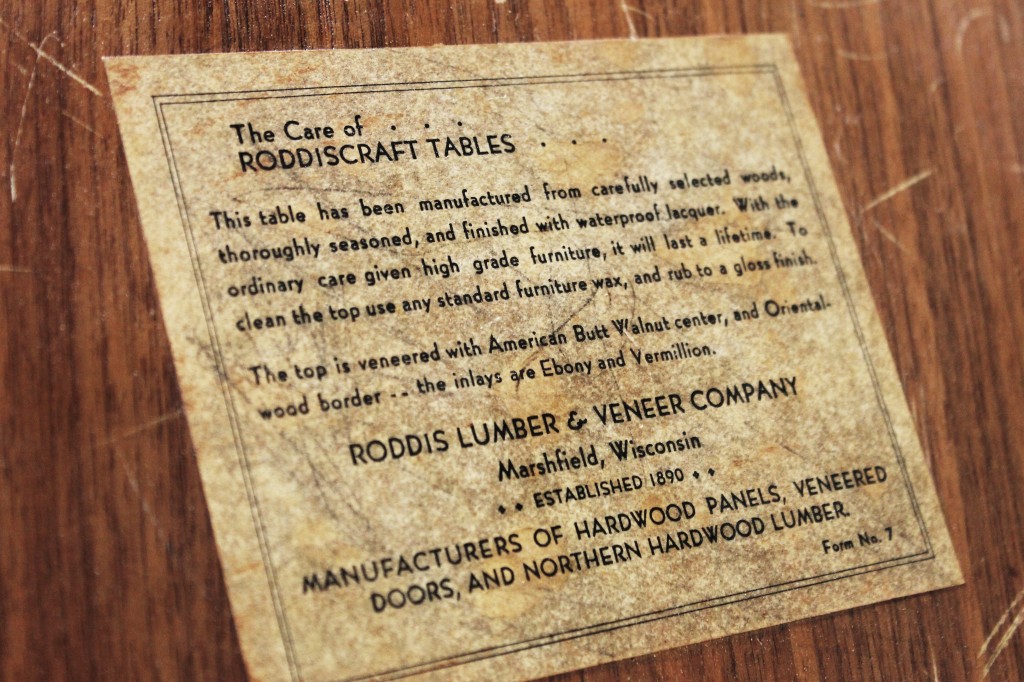 And finally, although not in the guest bedroom, this antique hanger is another favorite find of mine.  From Jim's own grandfather's clothing store, once located in downtown Neenah.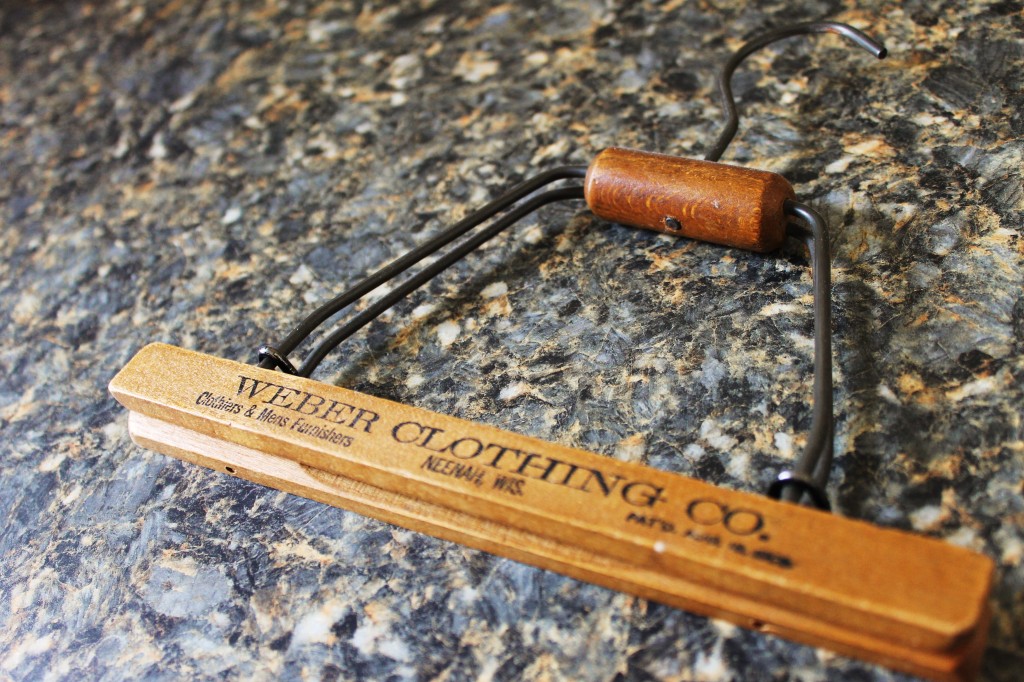 The hanger is in excellant condition and looks so cool in their laundry room!  Just another example of how you can incorporate antique pieces that are sentimental and still stylish into any room in your house!
I hope you enjoyed our little tour and thanks to Jim and Lisa Weber for letting me crash their house to take these pics!
Hopefully you're thinking about some antique item you were handed down and considering giving it a home in your decor.  Perhaps under a dome…