Eat Like You're on Vacation
Normally I take a break from WI winter during January or February with a quick trip to see friends in Colorado or by attending the International Builder's Convention in Las Vegas.  But this year Nick and I decided to try a staycation instead.  And since many of you are just returning from spring break, I thought it would be a great time to touch on my favorite part of vacationing:  the food.  Just because I didn't leave the area, doesn't mean I couldn't eat like I was on vacation!  Here are three great venues I discovered recently!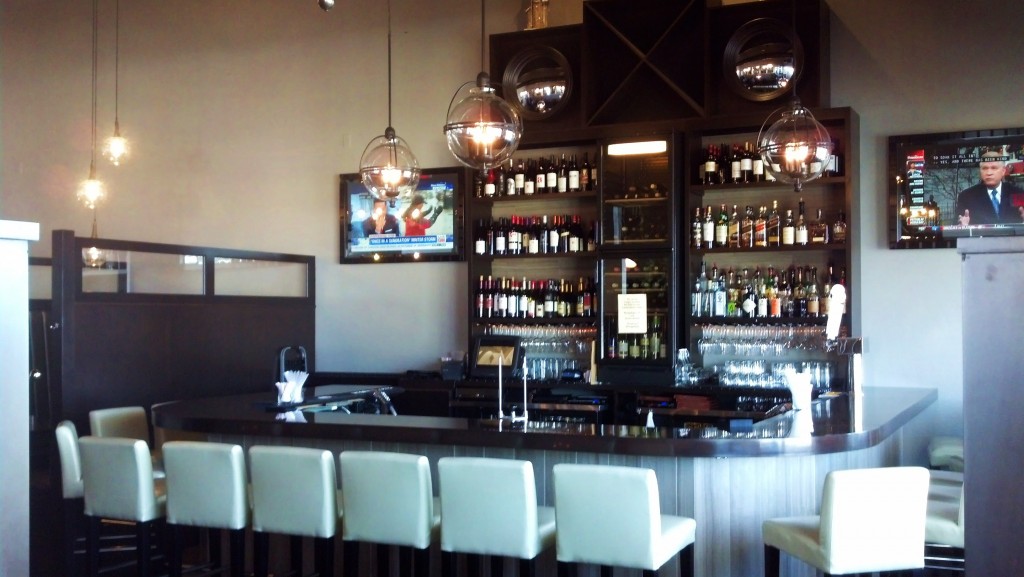 at 1671 Hoffman Rd #10, Green Bay
What's on the menu?  A variety of everything from sandwiches to scallops and steaks.  Serving lunch or dinner, the place offers a classy, modern interior that feels both formal, with white cloth napkins, and industrial at the same time.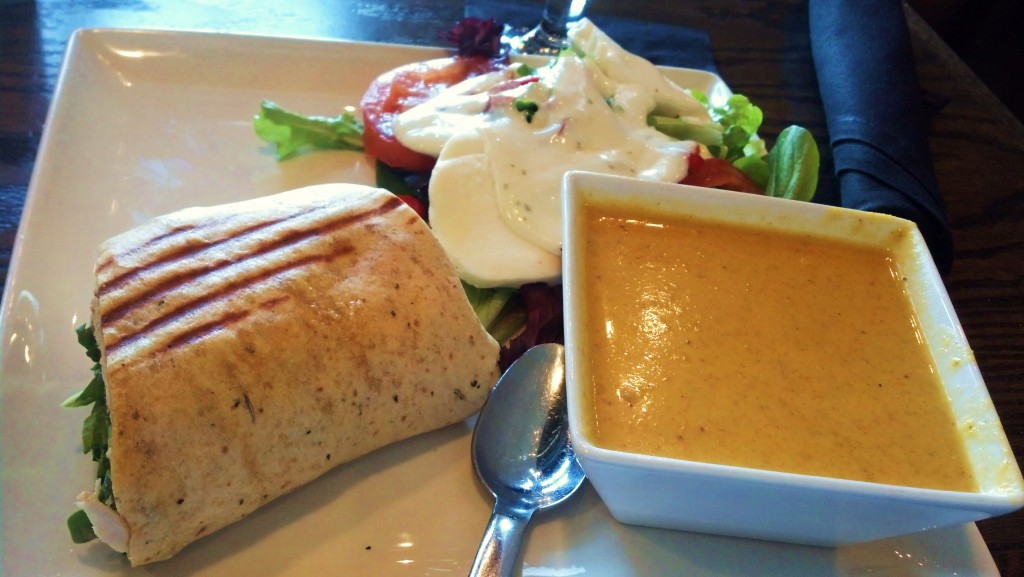 Asaigo Chicken wrap with fresh mozzarella salad and the best butternut squash soup I have ever had!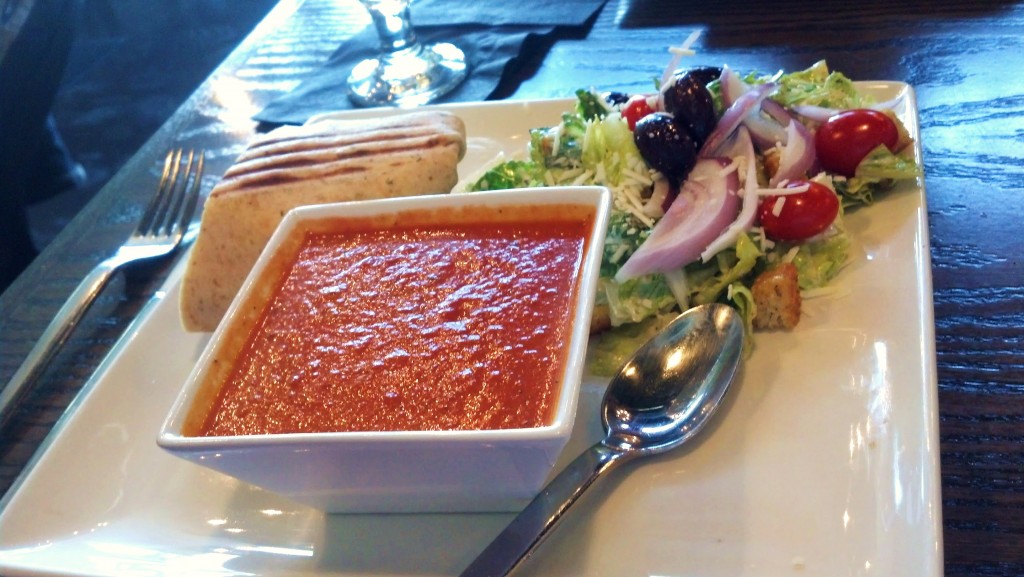 Equally amazing tomato basil soup with ceasar salad.  Check out those kalamata olives!
Next up we have appetizers at 603 W College Ave, Appleton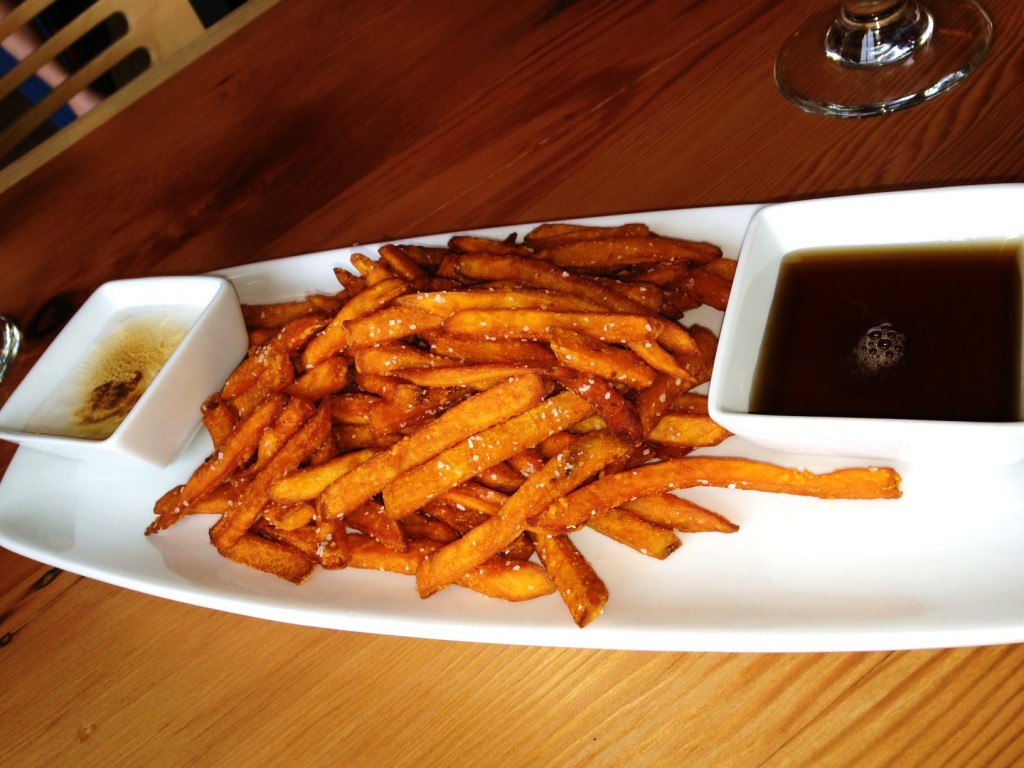 Sweet potato fries are big in the south and I have eaten my fair share on my travels, but never, never have I been offered Wisconsin Maple Syrup and marshmello cream as dipping sauces!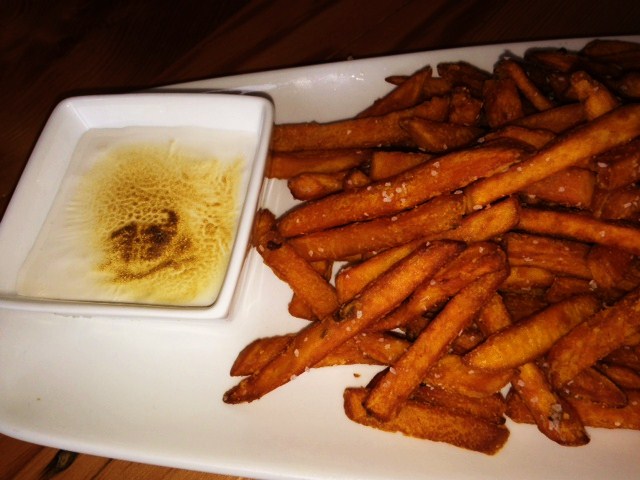 Yeah, I was kinda in heaven a little bit!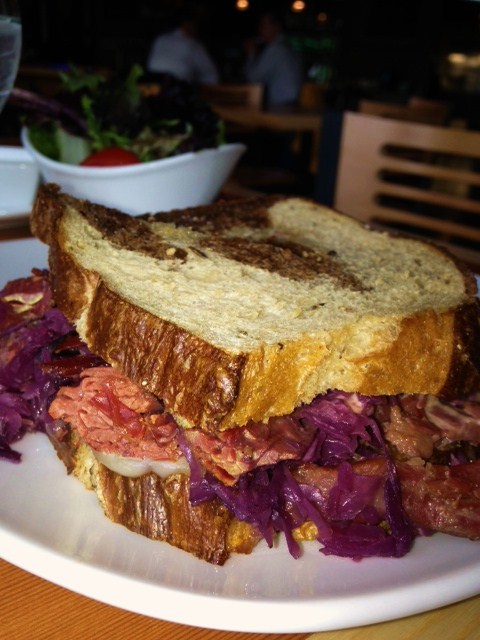 With a name like Appleton Beer Factory, and a cool comfortable atmosphere where you can see the big brewing tanks from the bar, it is no wonder their recipes feature the drink.  This Pub Rueben benefits from its slow-roasted ale braised corned beef.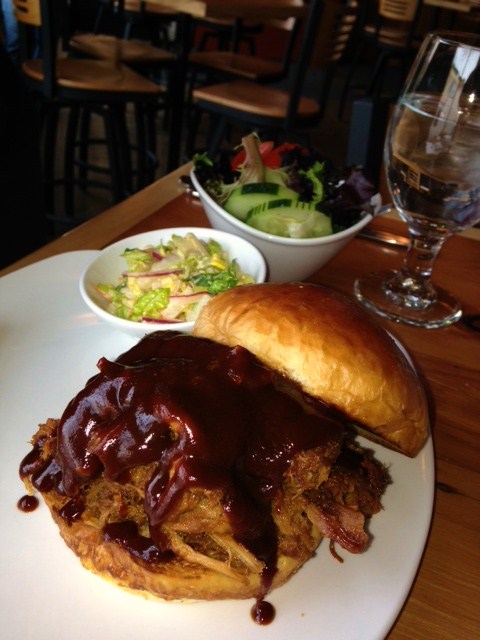 And this pork sandwich gets a kick from house-made beer BBQ sauce.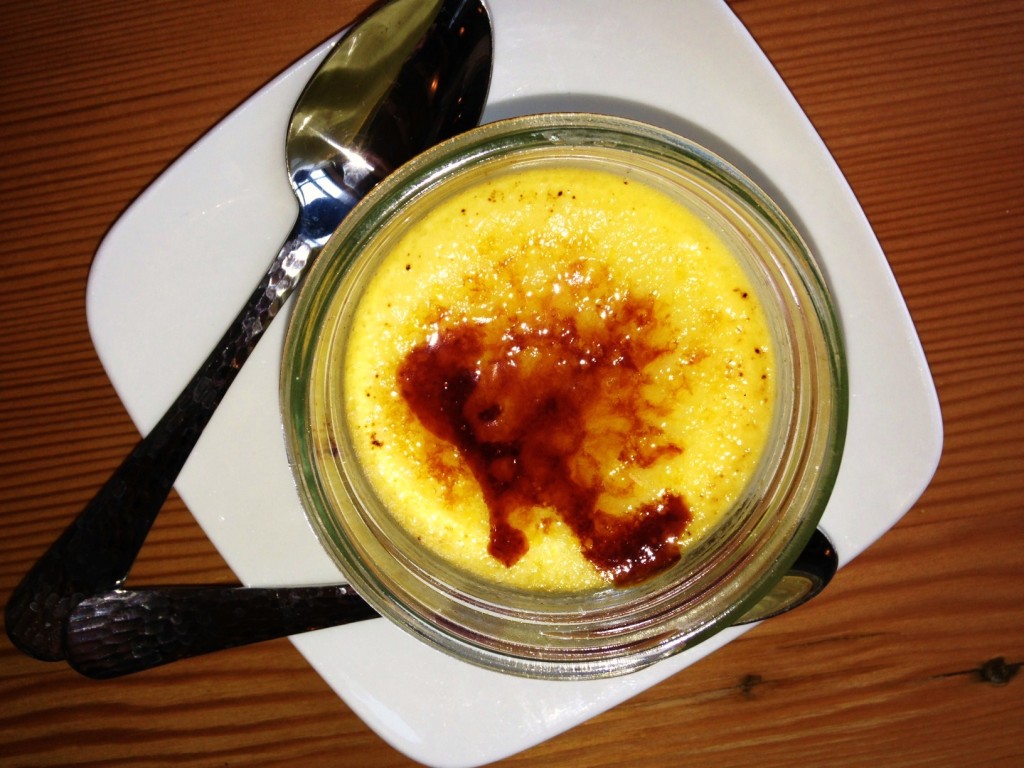 Save room for dessert!  Their dessert collection is equally impressive.  Each treat is served in a mason jar, giving it a homey feel, but the creme brulee was still decadent.
And finally…
For Brick Oven Pizzas in Suamico try 13201 Velp Ave, Green Bay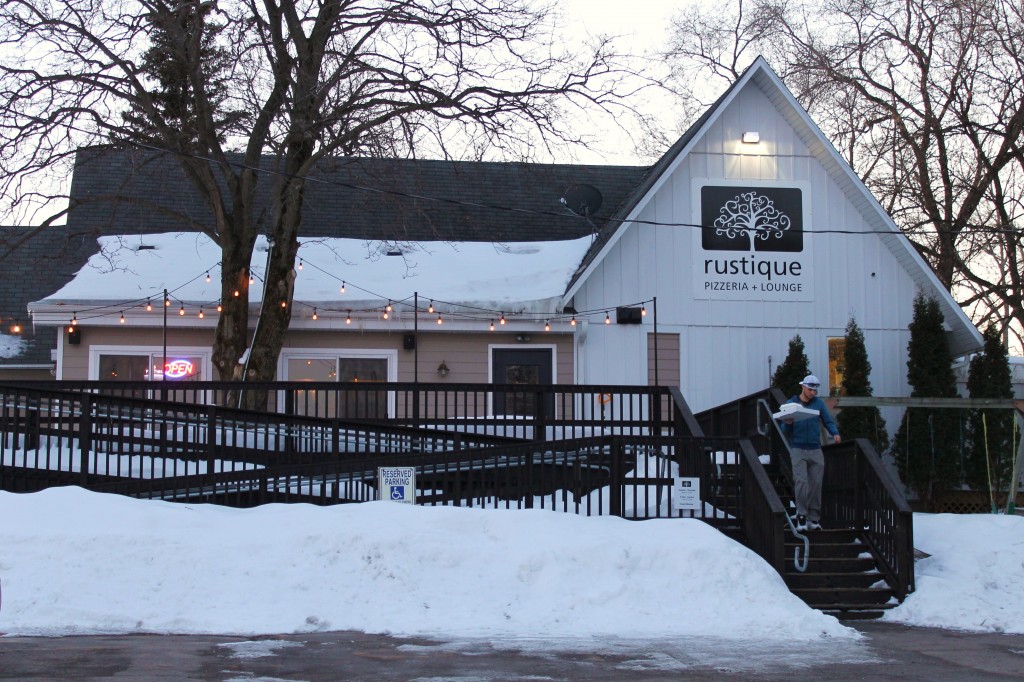 I might not have any photos of the food, but I had to check out this 112 year old chapel, converted to a pizza place in vintage downtown Suamico.  The lounge was packed the Saturday night we tried it out, but we enjoyed the old church pews and wood cathedral ceiling in the dining area.  Memorable combinations from the menu for these thin crust brick oven pizzas includes:
Gaucho:  pepperoni, italian sausage, cuban pulled pork, salami, ham and bacon.  For the ultimate meat lover!  Shrimp & Asparagus (pretty self-explanatory), and the Shephard: carmelized onion, goat cheese pesto and balsamic glaze.
So if you find yourself stuck at home, waiting desperately for Spring to hurry up and get here!  Go out and try something new!  Eat like you're on vacation!
How about you?  Tried anything memorable lately?  Do you annoy your husband by taking pictures of everything before you eat it?