Favorites from the Fall Showcase Home!
During the amazingly warm summer weather that has been interrupting our fall cool down, I was watching the attendees at the Fall Showcase of Homes light up as they entered our cool and cozy show home entry!  Here are some of the notable details that made this home a favorite!
Fireplace with rustic stone and modern mantle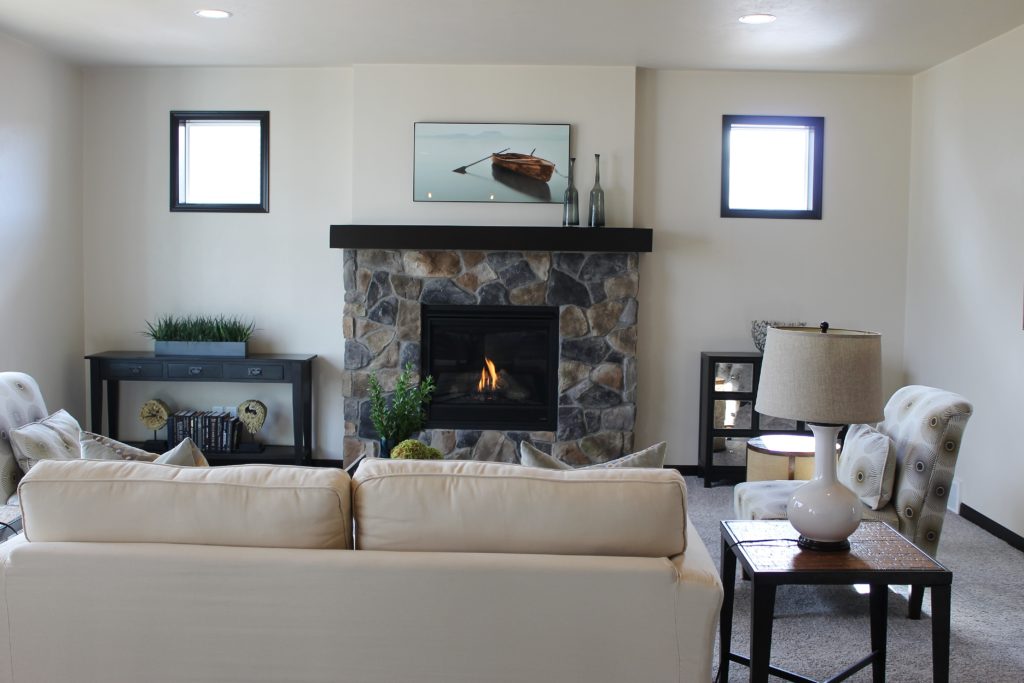 The symmetry of this fireplace wall is probably why I find it most refreshing.  We do a ton of corner fireplace designs and this one, flanked with two smaller square windows, just gives us a different focal point in the room.
Honed granite done right!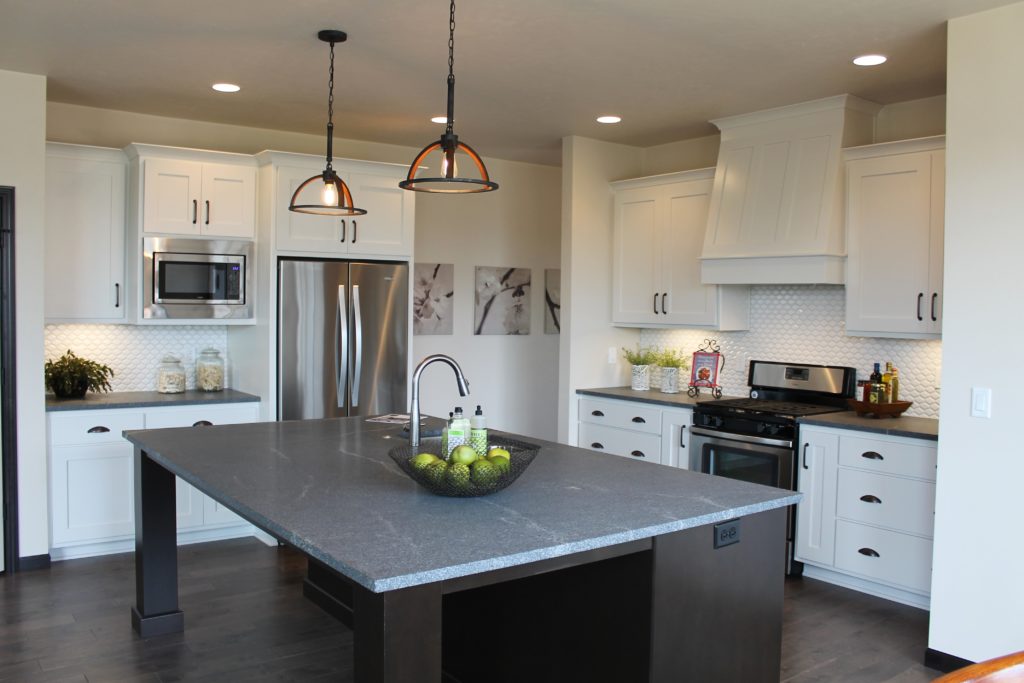 This honed granite island really has all the appeal and beauty of soapstone.  The softness created by the unpolished stone surface allows the stainless appliances and white cabinets to shine and it offers a rustic quality that pairs well with the wood in the pendant lights.
Not your same 'ole white tile back splash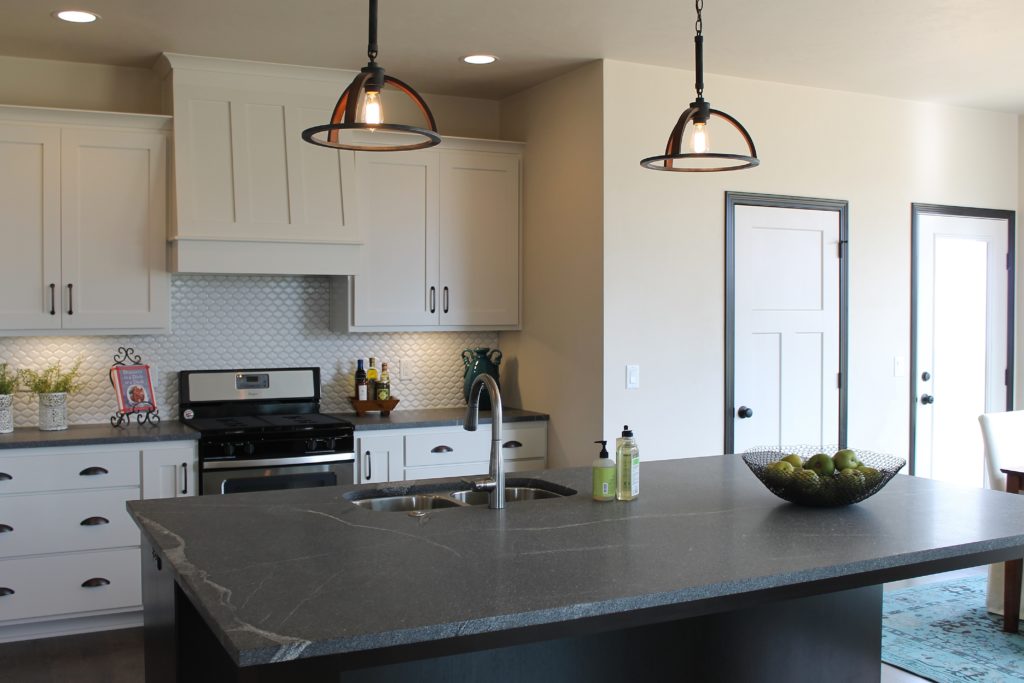 Subway tile has long been the leader in white tile back splashes.  But I enjoy seeing something that just offers a little different pattern for the eye.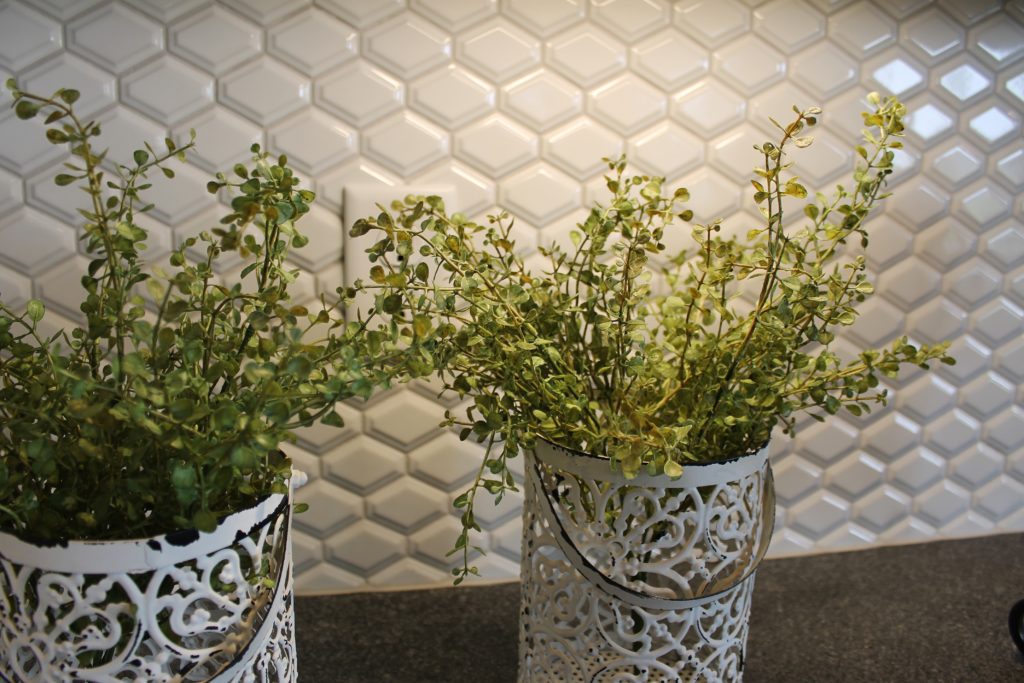 The play on stained trim and painted doors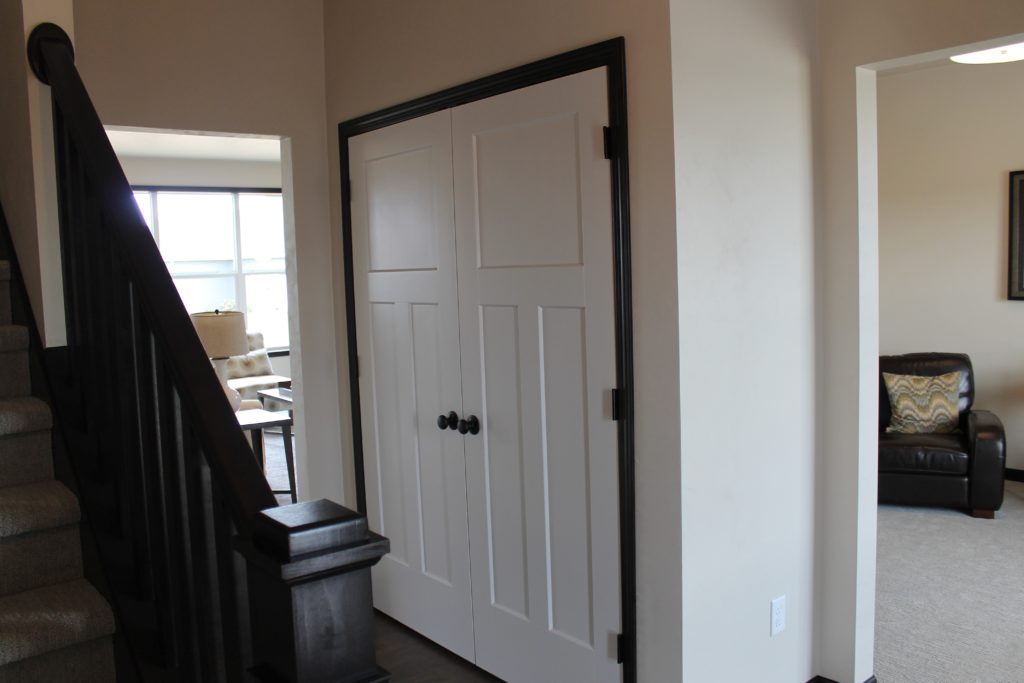 This is the first time I can say I have seen this pairing in one of our homes and I loved it! Stained maple trim was paired with a painted white Craftsman doors.  This is actually the way to get a very custom look at a more reasonable price tag!  And you gotta love that!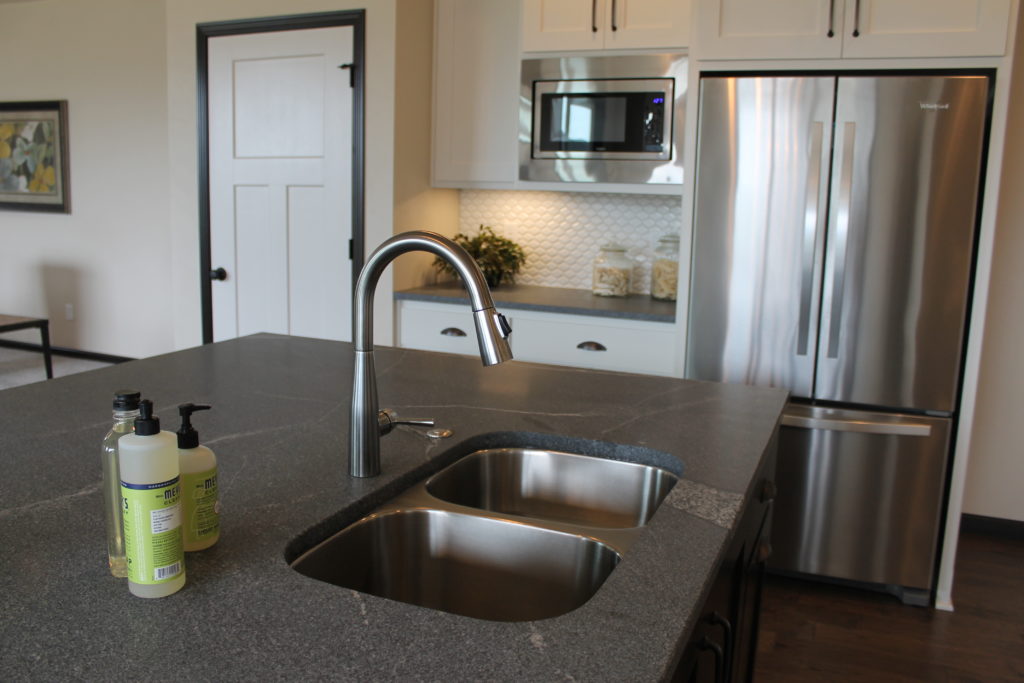 A bed that makes a statement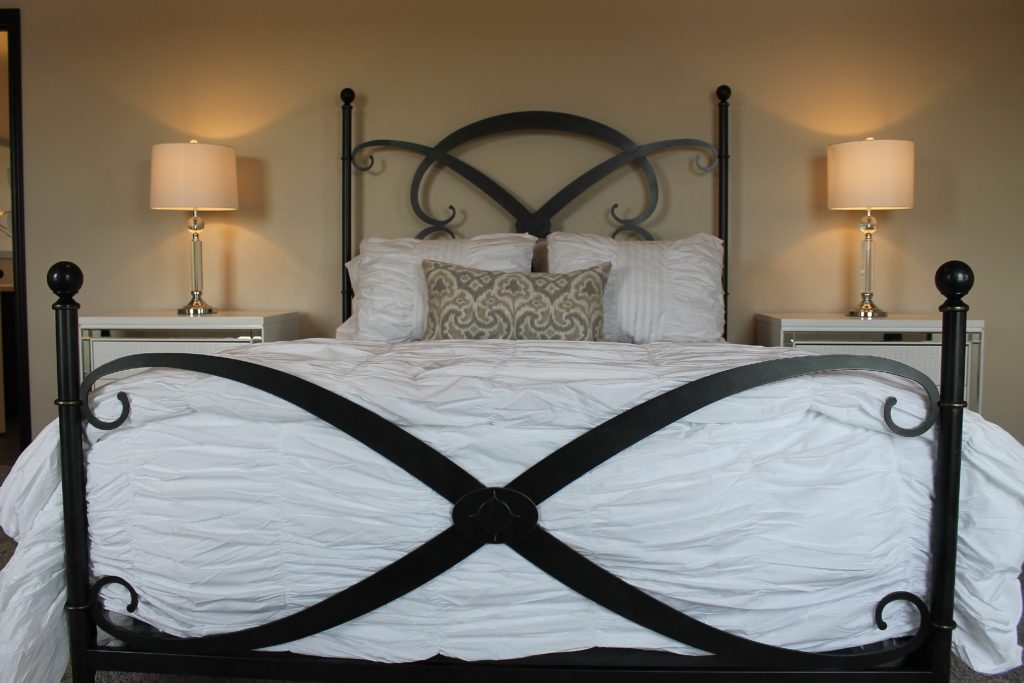 This home design has one of the best Master bedroom suites and this bed had me saying- "WOW" when I walked through the door.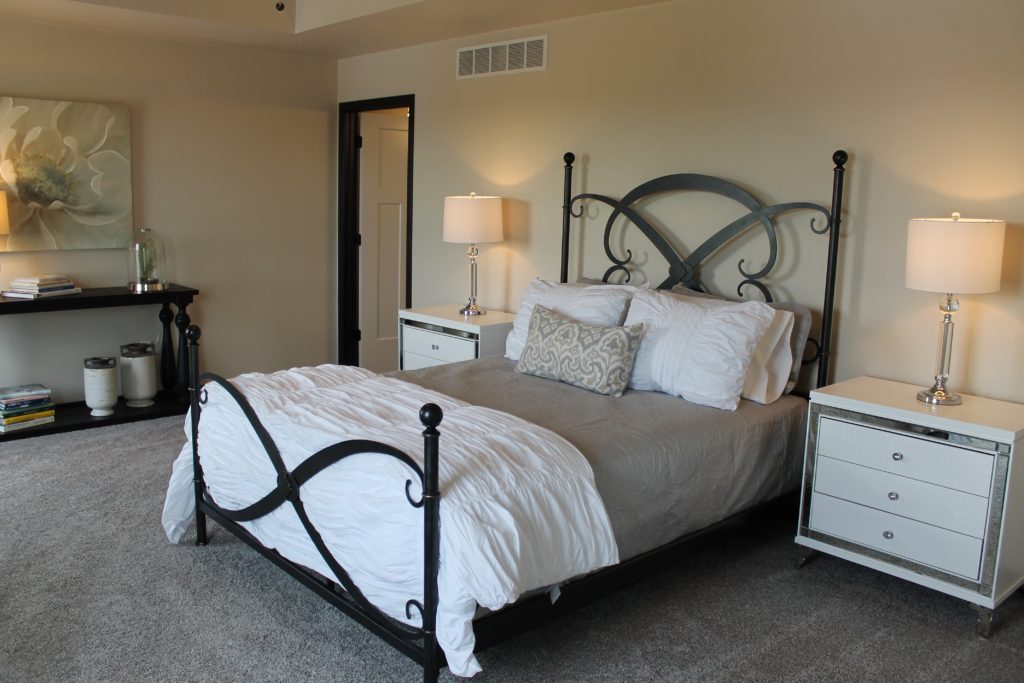 Crisp white bedding, matching lamps, minimal decor!  And check out the bathroom!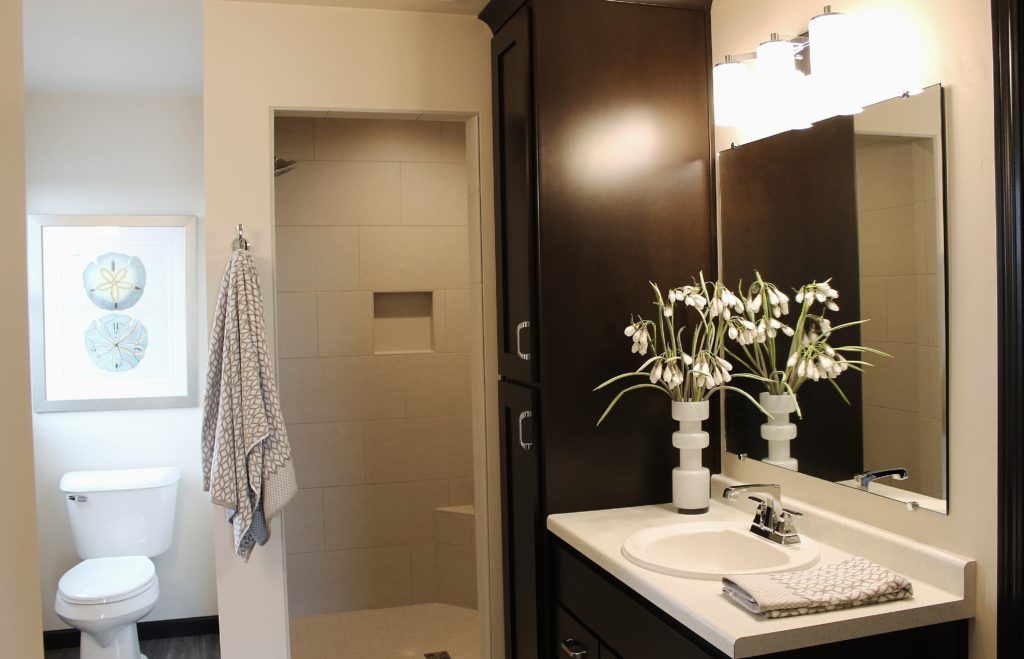 A mud room made for everyday
And finally- I can't leave this home post without mentioning one of the hardest working rooms in this design.  The mudroom features a powder bath, door to the covered porch off the back of the house, a spacious closet and a bench area with hooks.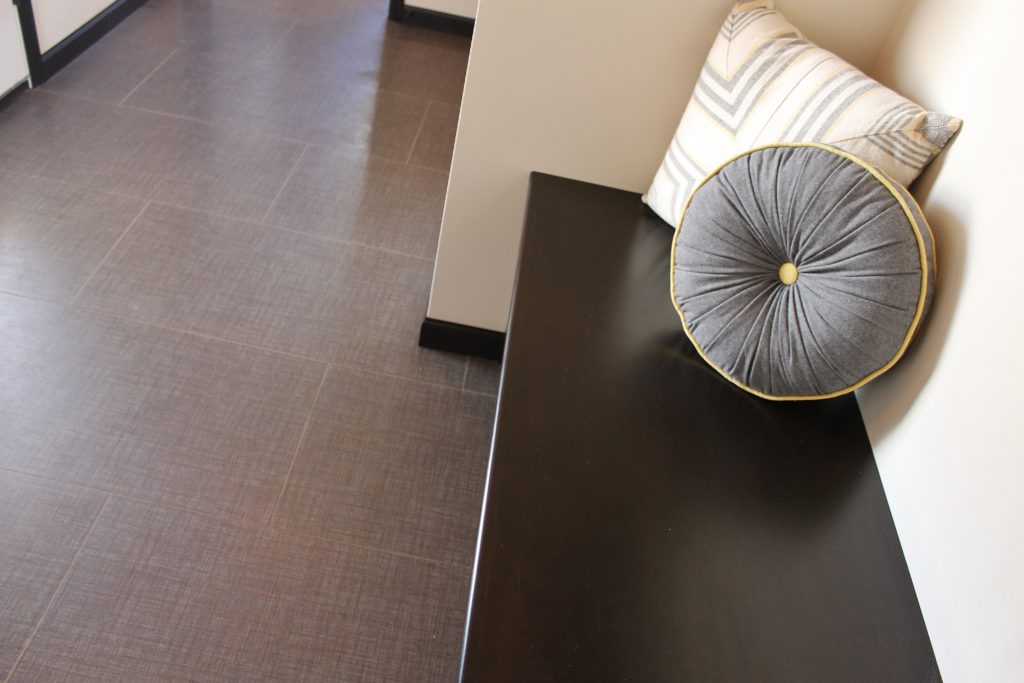 The floor is this great luxury vinyl plank in a linen swept pattern.  Both beautiful and practical for its easy care maintenance and durability!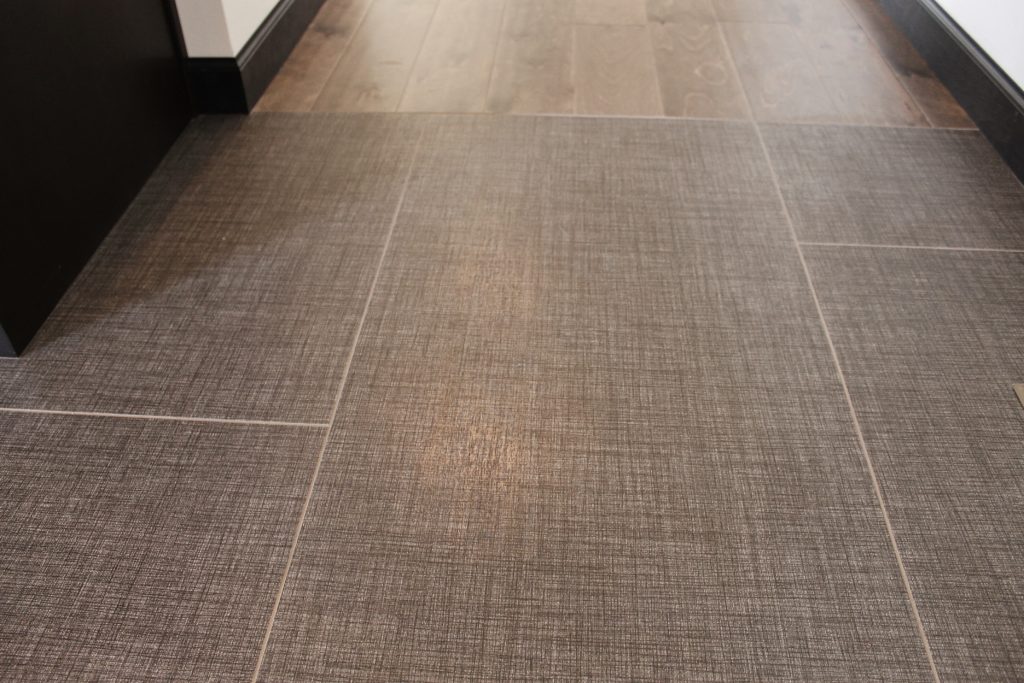 And there you have it!  My favorites from this home FOR SALE in Town of Lawrence!  For more details on price or to schedule a tour- give me a call at 920-810-8347!
Want to see more right now?  Here are a few photos from the cutting room floor!
Wood Range Hood: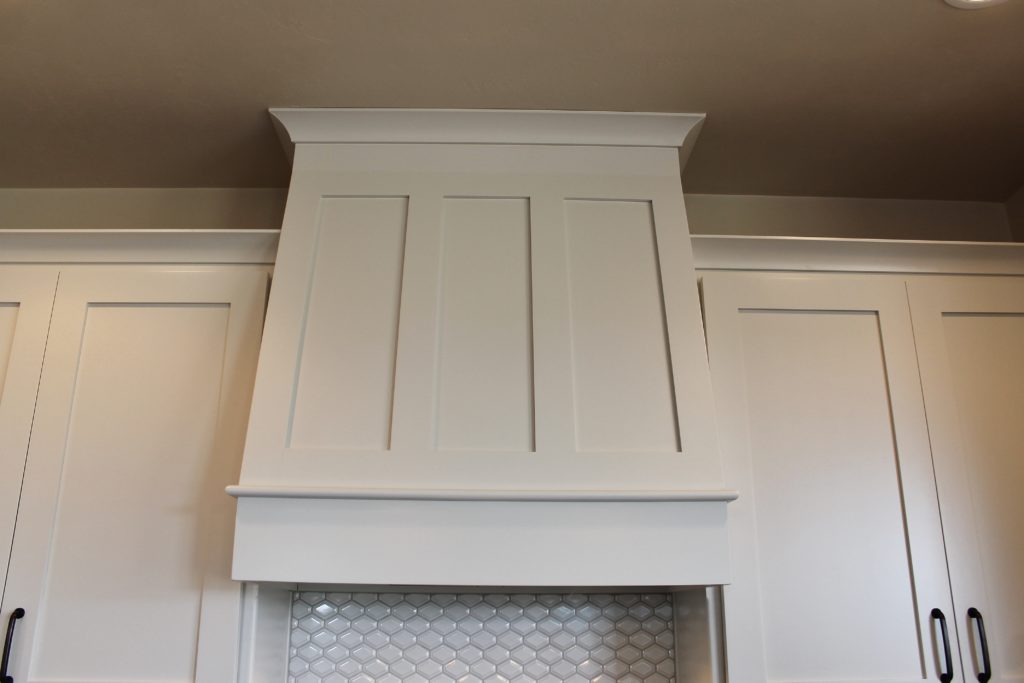 Spice racks and cookie sheet storage on right and left of stove: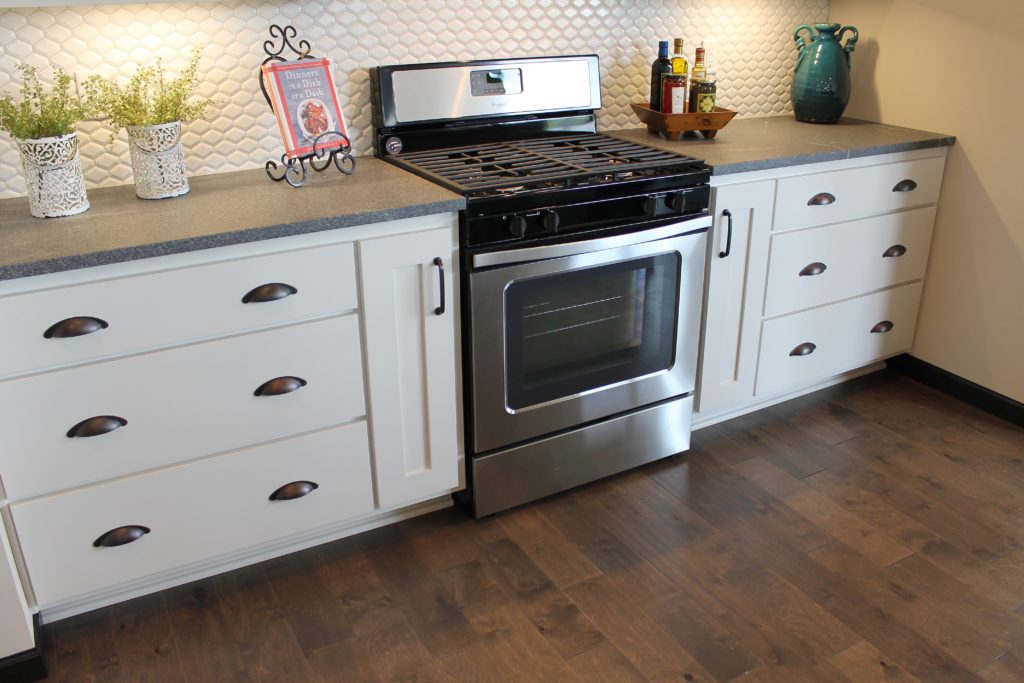 Main bath upstairs: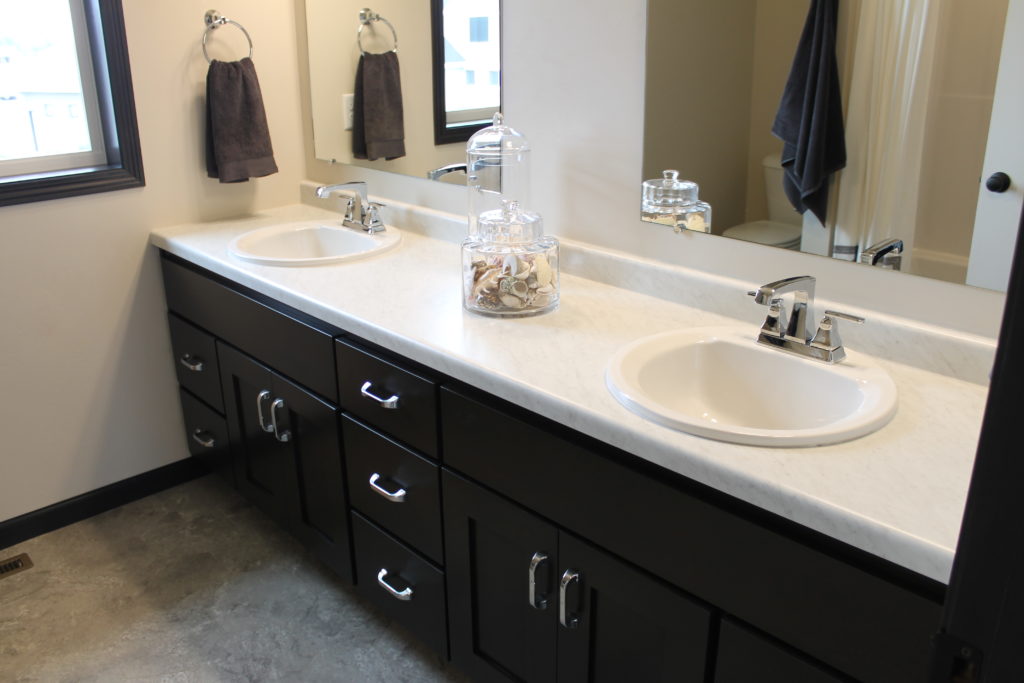 Velvet pumpkin tablescape in dinette: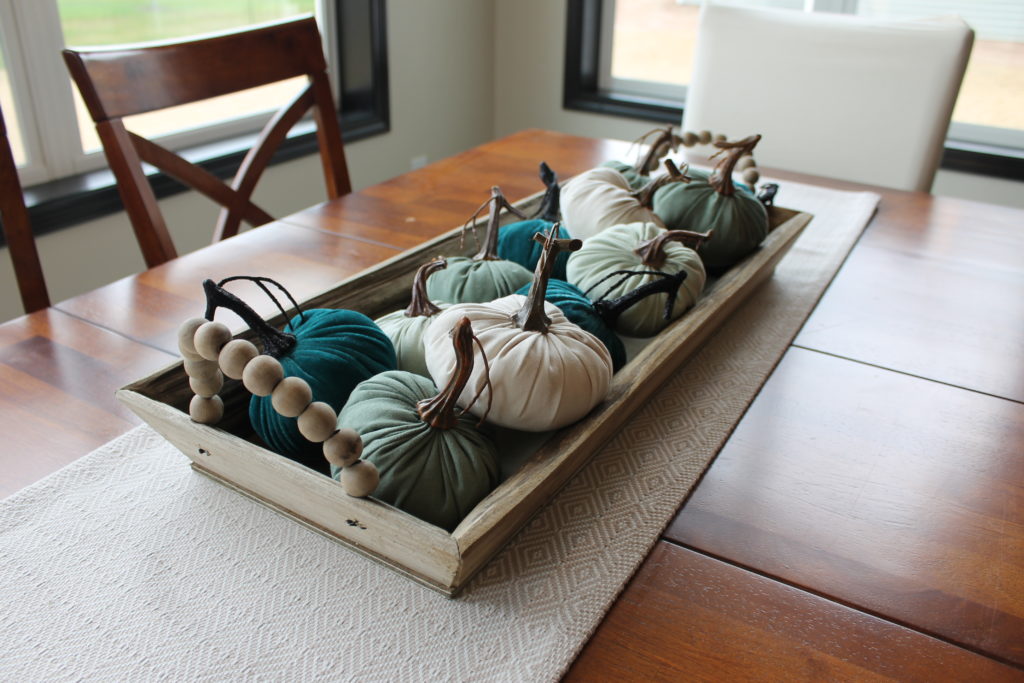 Exterior: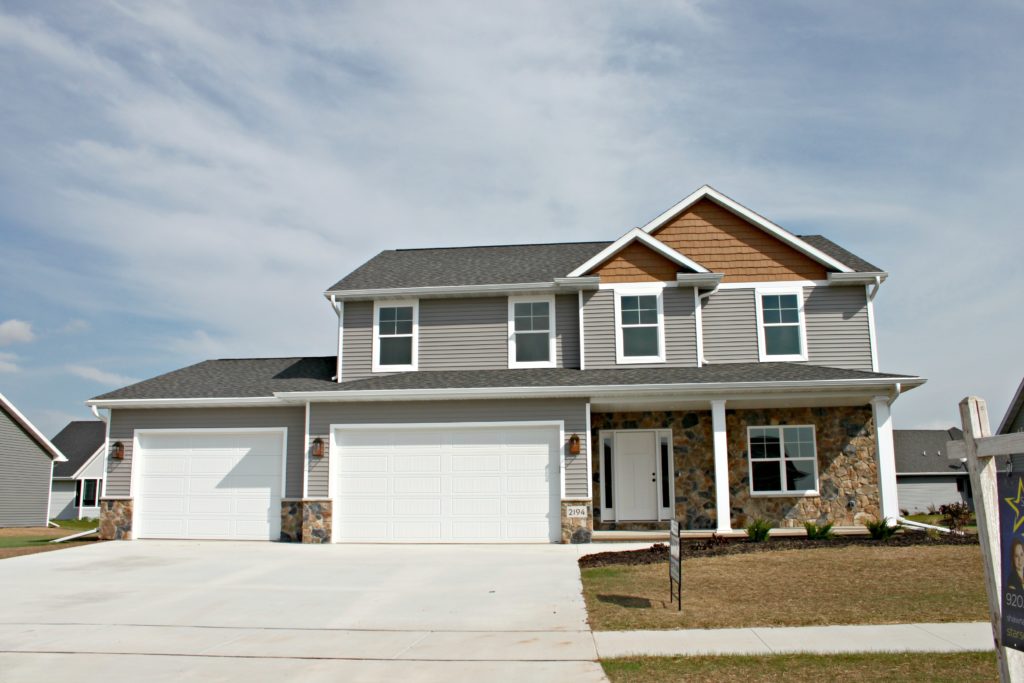 2194 Rowling Road in the Hemlock Creek Subdivision, Town of Lawrence
FOR SALE!