Sunday Night Supper: The Fairy Berry Birthday Cake!
I have a history of fantastic birthday cakes, which I chronicled in my Top 11 favorite cakes back in 2014.  Since then I have set the bar pretty high.  With a change in birthday venue plans this year I decided we could DIY it.  I had seen this "naked" cake trend playing out and thought it looked like an easy no fuss way to make a home made cake extra special.  The "naked" part means when the cake is put together the entire thing is not slathered in frosting.  The un-frosted cake edges show through the layers.  Here's how my fairy berry birthday cake came together!
First of all- my mom made me a three layer white cake and whipped up some cool whip and cream cheese frosting.  The frosting needs to be thick and fluffy so that it both holds the cake together and adds height to the layers (rather than a thinner frosting flattening out under the cake layers).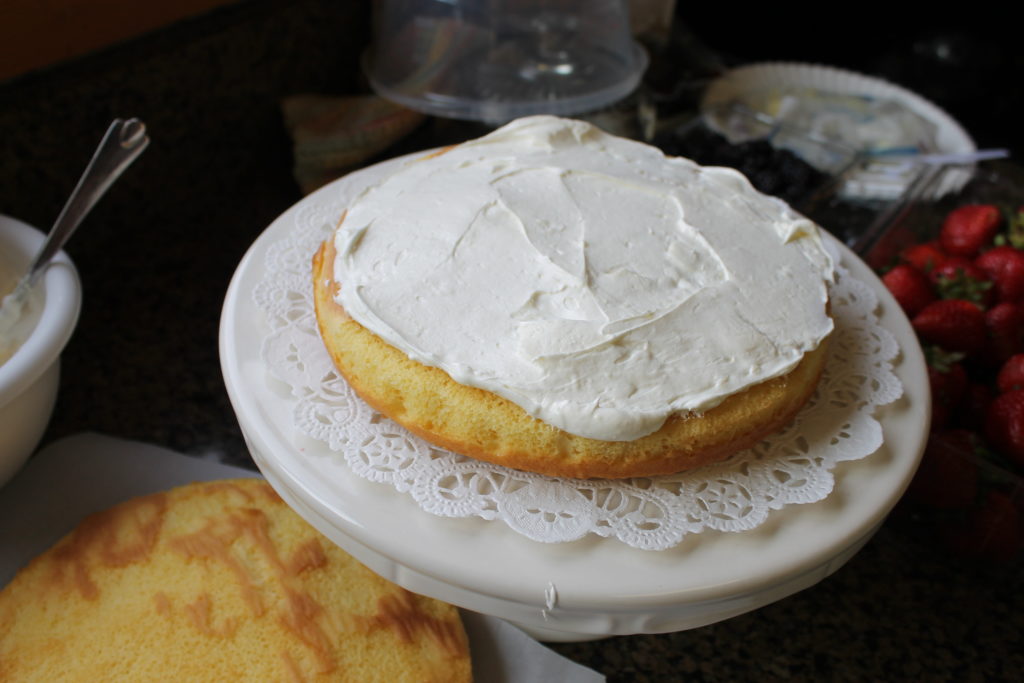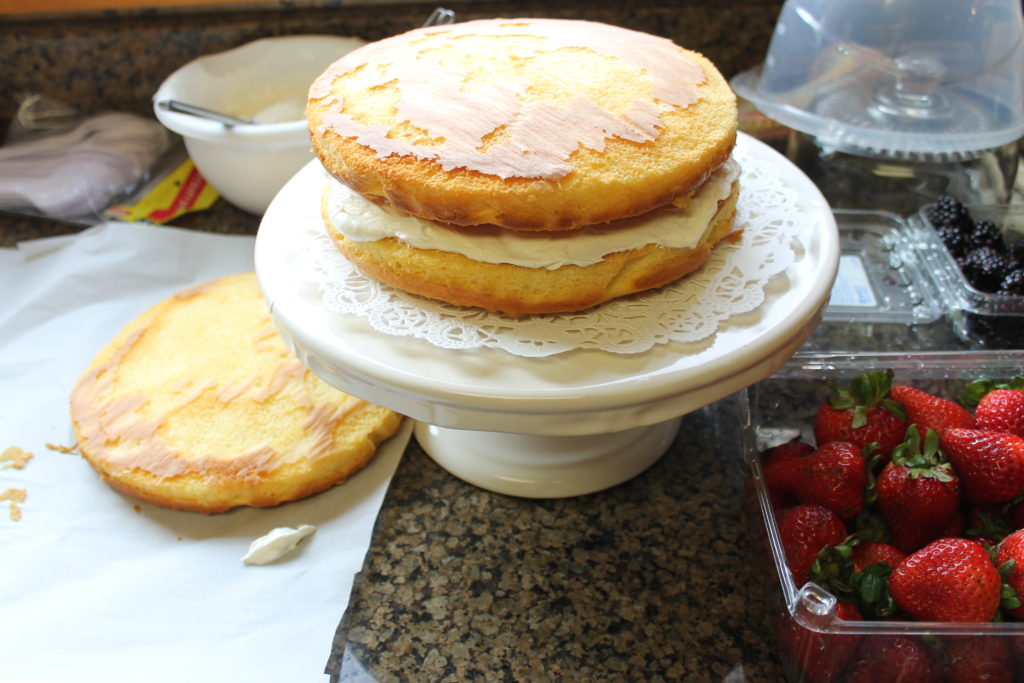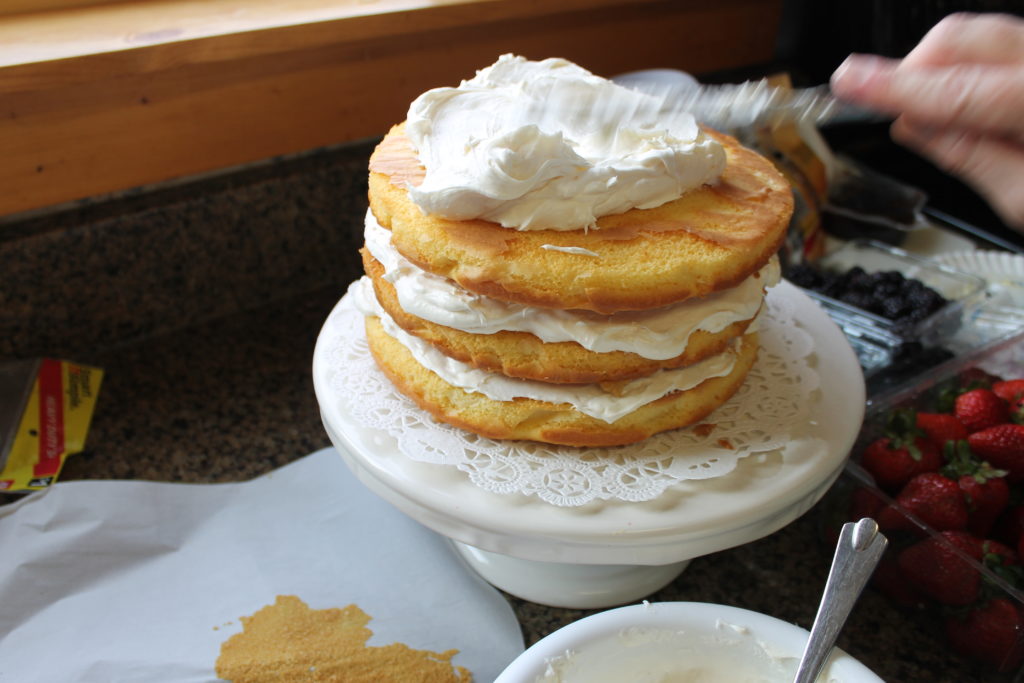 Then Clair and i took over on the decorating.  We had the most fun!  Here's what we had for toppings:
strawberries
blackberries
blueberries
chocolate candy mushrooms (Chocorooms from World Market)
strawberry candy mushrooms
gummy candied raspberries
fresh picked johnny jump-ups (pansy's) from the yard and some larger violas
I didn't get overly carried away with the decorating shots because we just started sticking stuff on and because of the wild nature of this design- it turned out great!  The first thing I did was create a pile of strawberries on top for more height.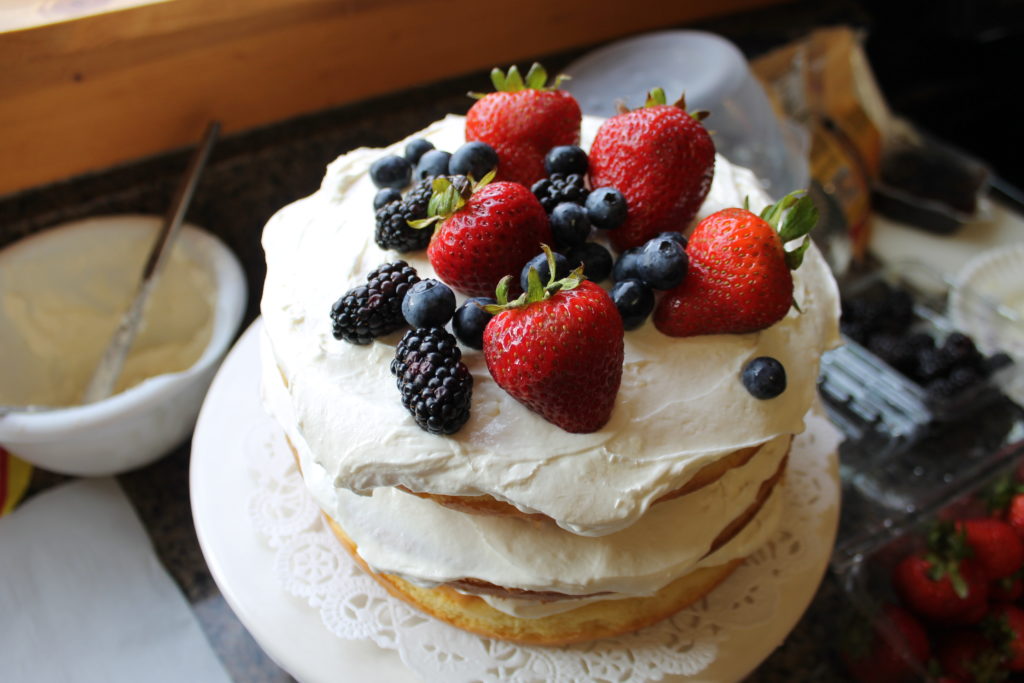 Then we just filled in around them and carried all the toppings down the sides adding wherever it looked bare.  Clair was especially proud of the pansies since she picked them!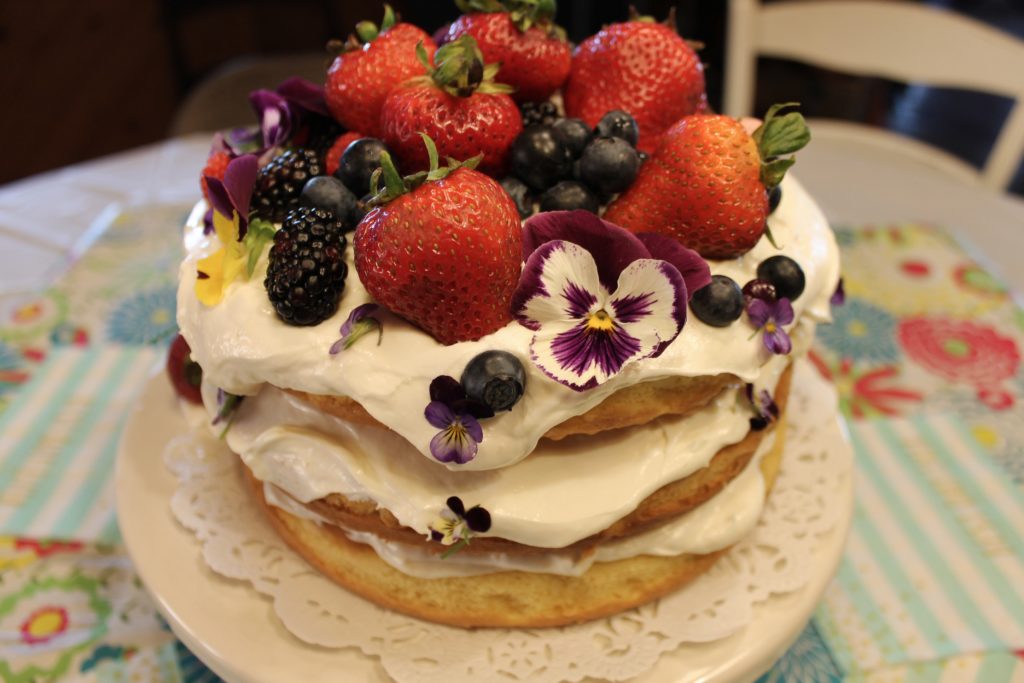 And voila!  My very own fairy berry birthday cake!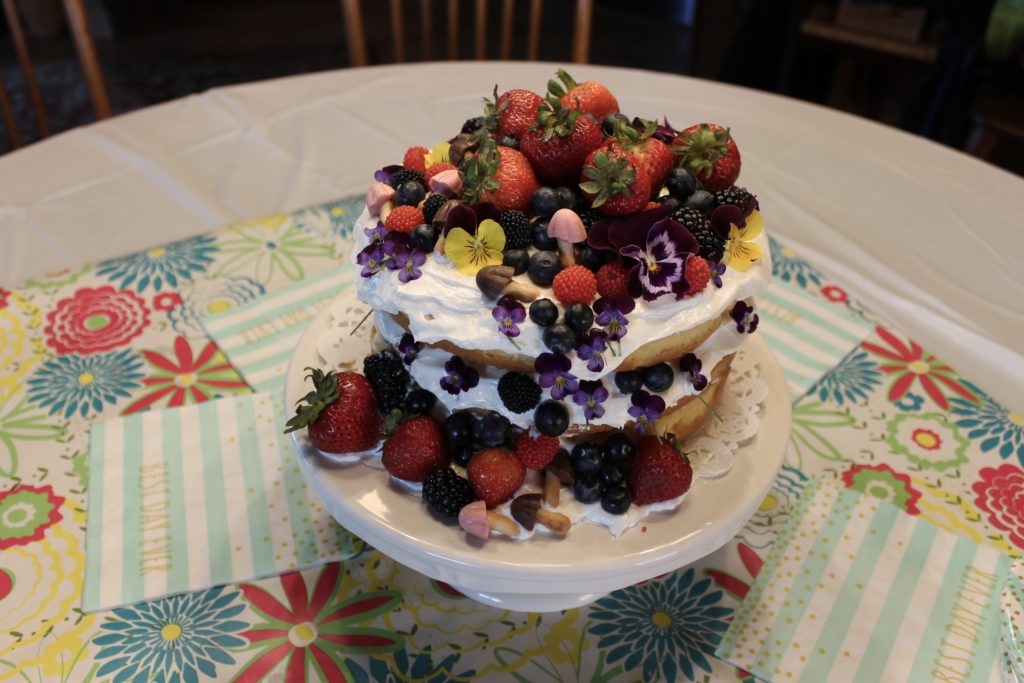 I am pleased to add this one to my favorite cakes list!
And one more Sunday Night Supper tip- before the cake took center stage on the dining room table my mom picked the siberian iris and peonies from the yard and placed them in this glass fish bowl for a unique flower arrangement that was a touch more "cat proof" than the average vase of flowers.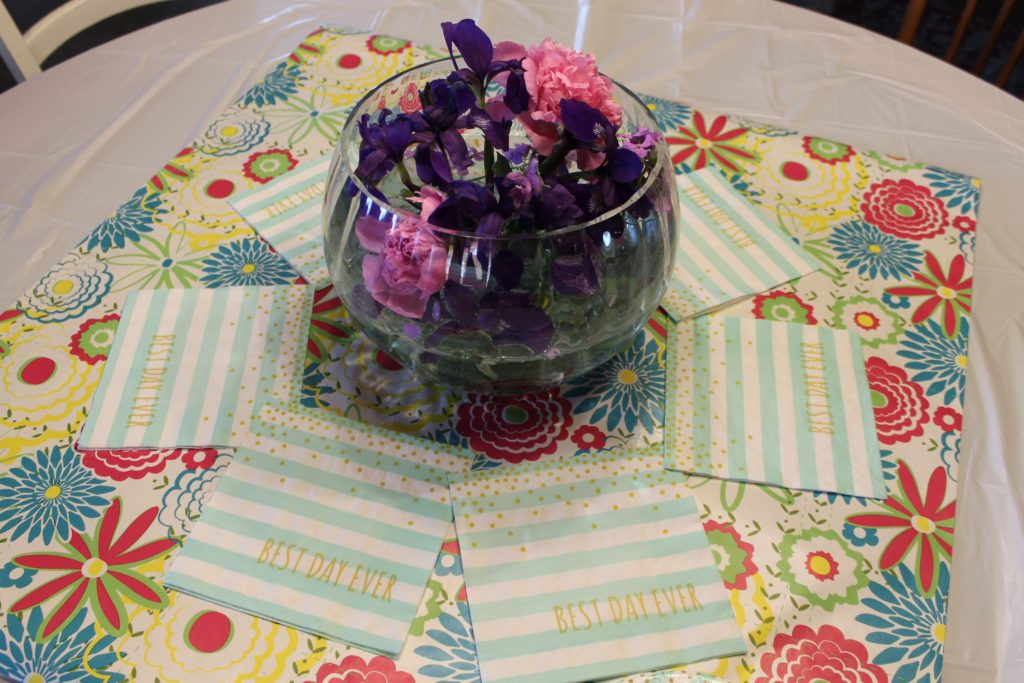 You can also float some of the flower tops in it to give it a more full look.  This is especially nice for a round table or for areas where a shorter wider arrangement is more appropriate than a typically tall skinny one.
And there you have it- another birthday at Sunday Night Supper successfully celebrated!  Until next time!