Marshmallow bunnies for Sunday Night Supper!
With Easter only a week away it is no surprise that my mom had the kiddos cutting up marshmallows on Sunday to craft into these adorable bunnies.  By the time I arrived Vincent could no longer wait and he ate his bunny (hence the one empty plate).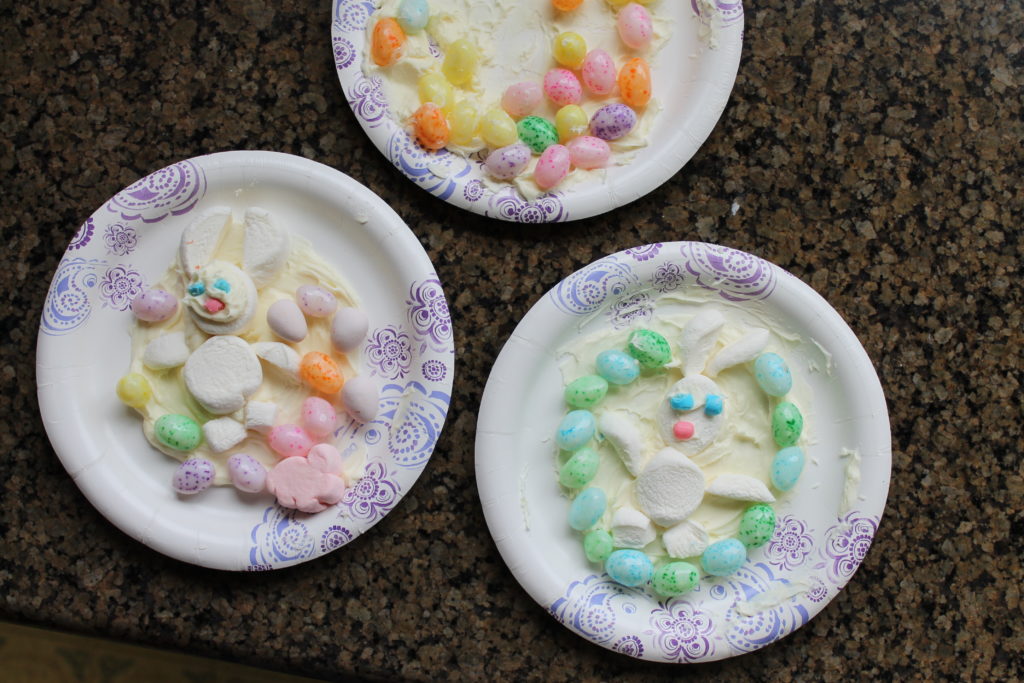 Clair took great care in arranging the jellybeans around her bunny art.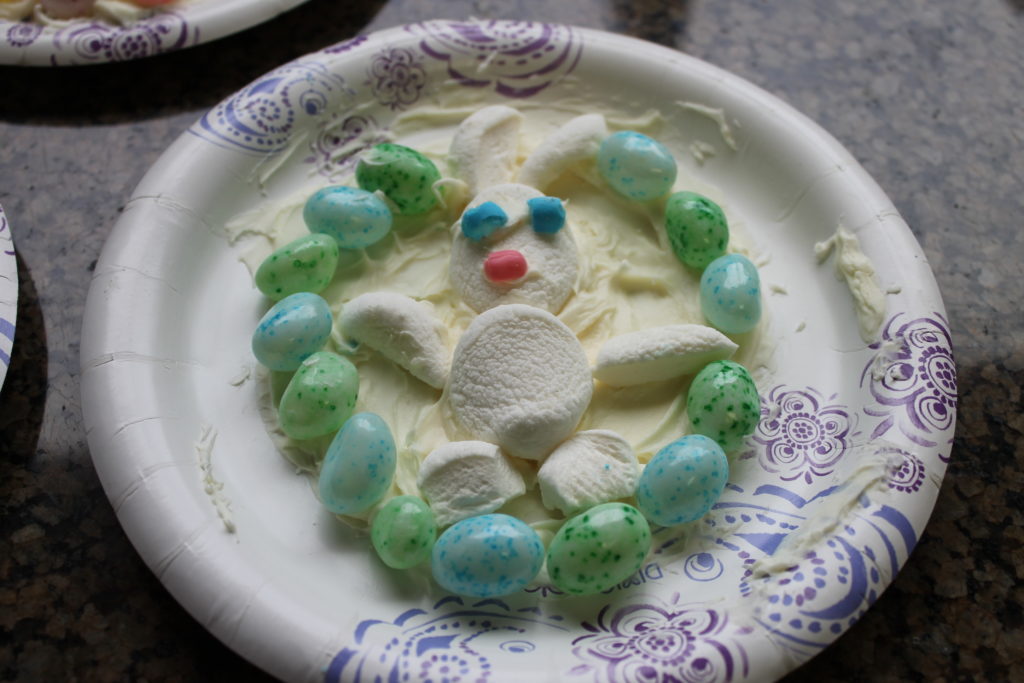 This is a pretty straightforward edible craft.  My only tip would be to choose the largest marshmallows possible for ease of cutting.  And take advantage of the vanilla frosting to "paste" the whole thing together.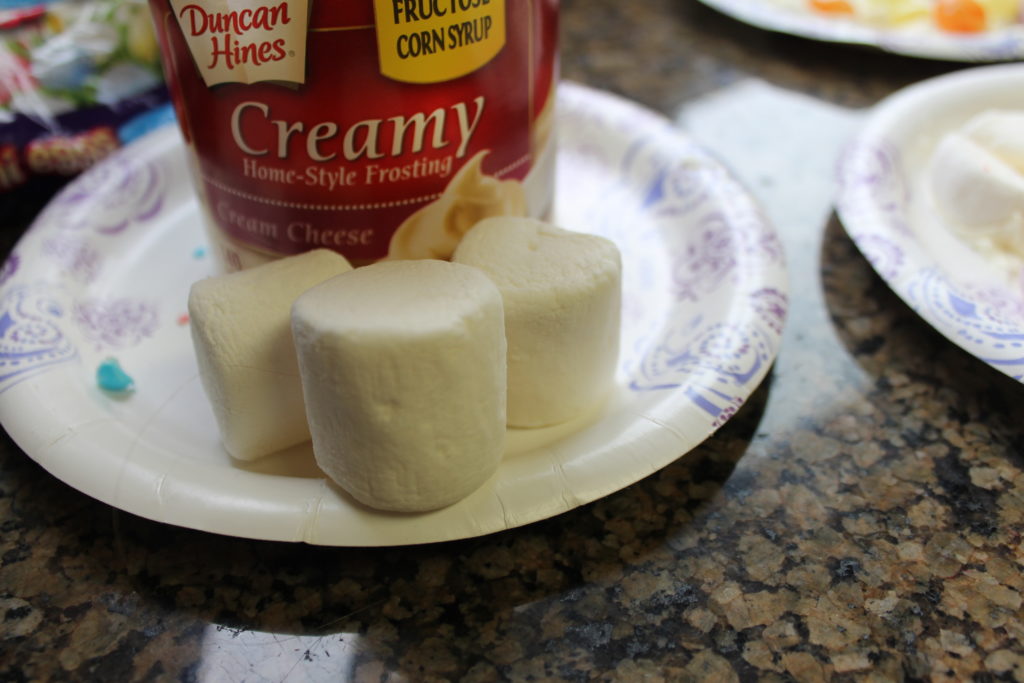 Besides jelly beans and malted milk eggs, there are actually now bunny-shaped marshmallows available.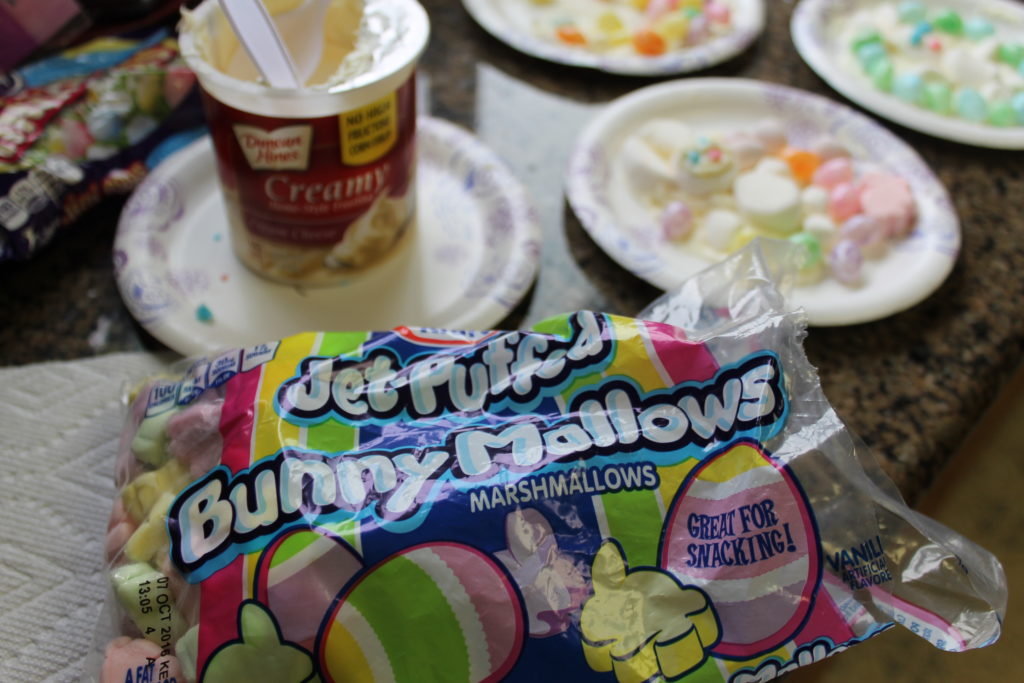 Other than that the concept is pretty easy to imagine and execute at your own family gathering!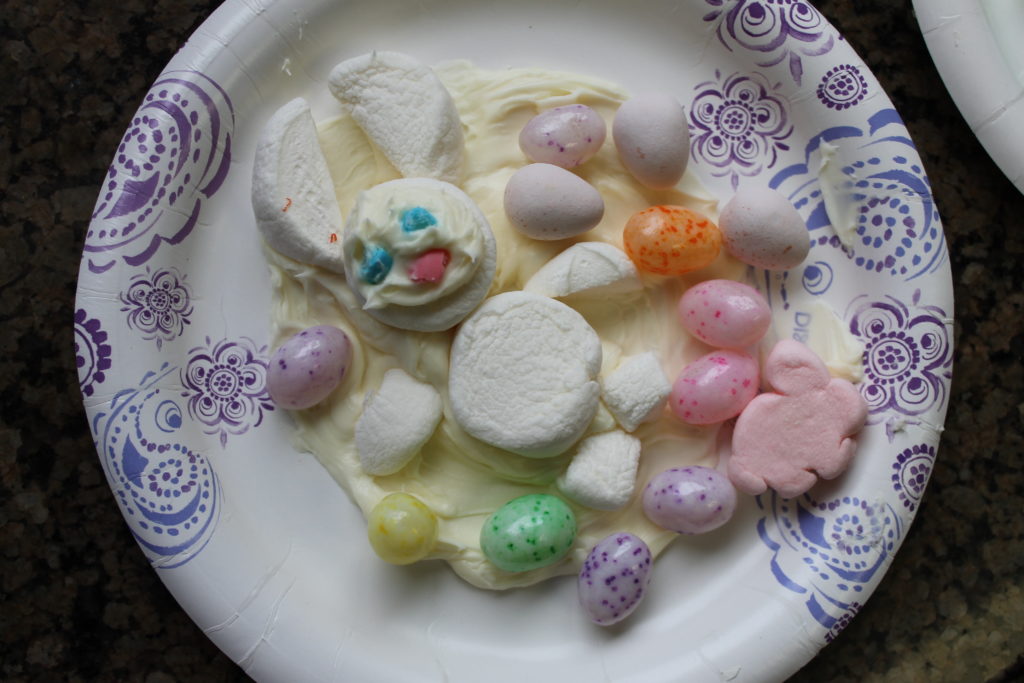 I know we enjoyed  these at our Sunday Night Supper!