10 designer reasons you will love this home!
Last weekend marked the beginning of another busy home show season.  From the Parade in Appleton to the Showcase in Green Bay, we have beautifully decorated model and custom homes to get you excited about building a new home or tackling that upcoming renovation project!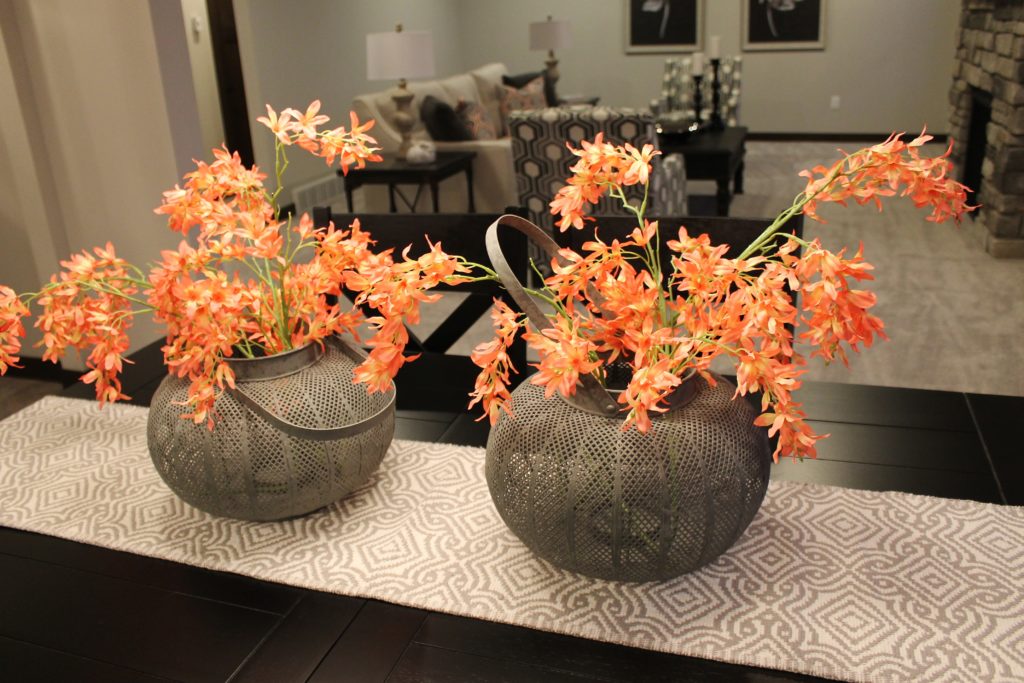 I was in awe again over the charm and extra details that made the MDH entry on Ruys Ct in Kimberly extra special.  Here are the top 10 reasons you should fall in love with this home, either to buy or build with your custom touches!
Open floor plan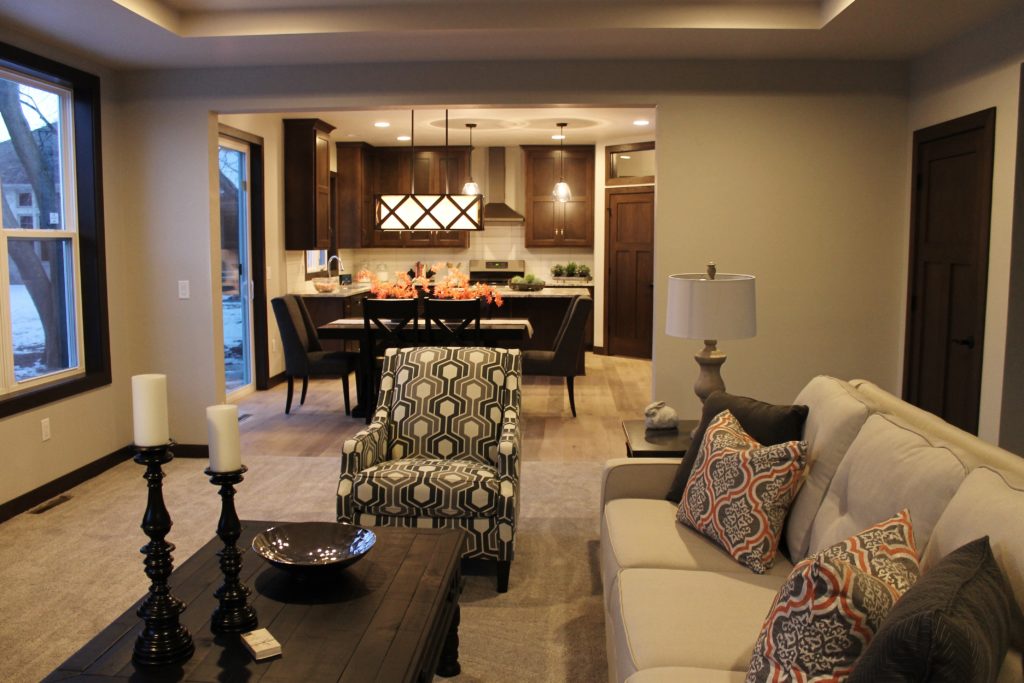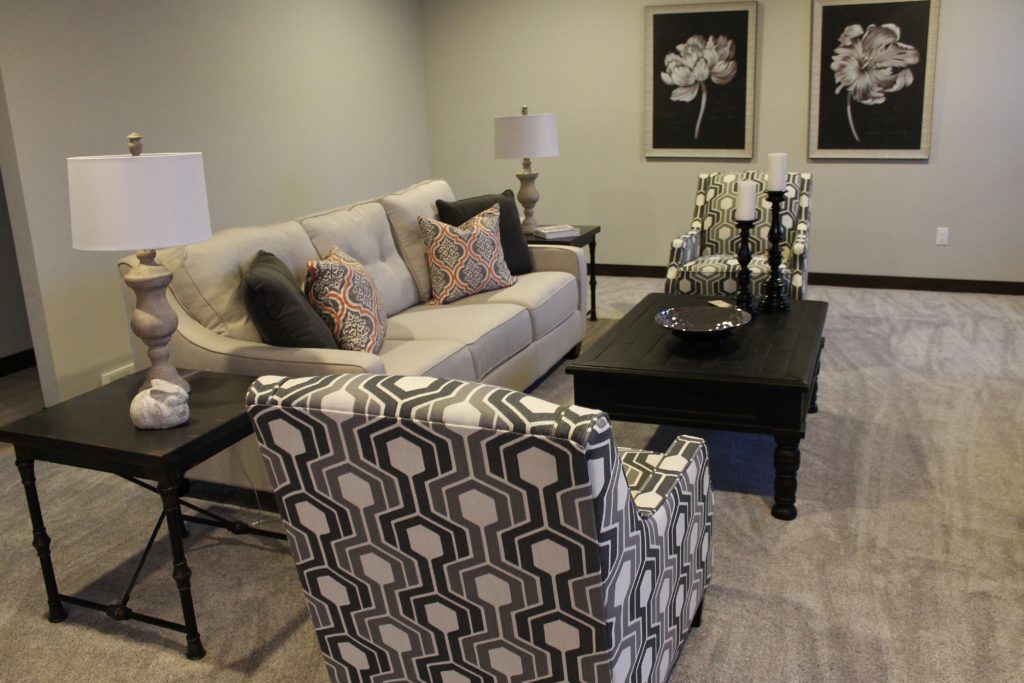 Cozy Lighting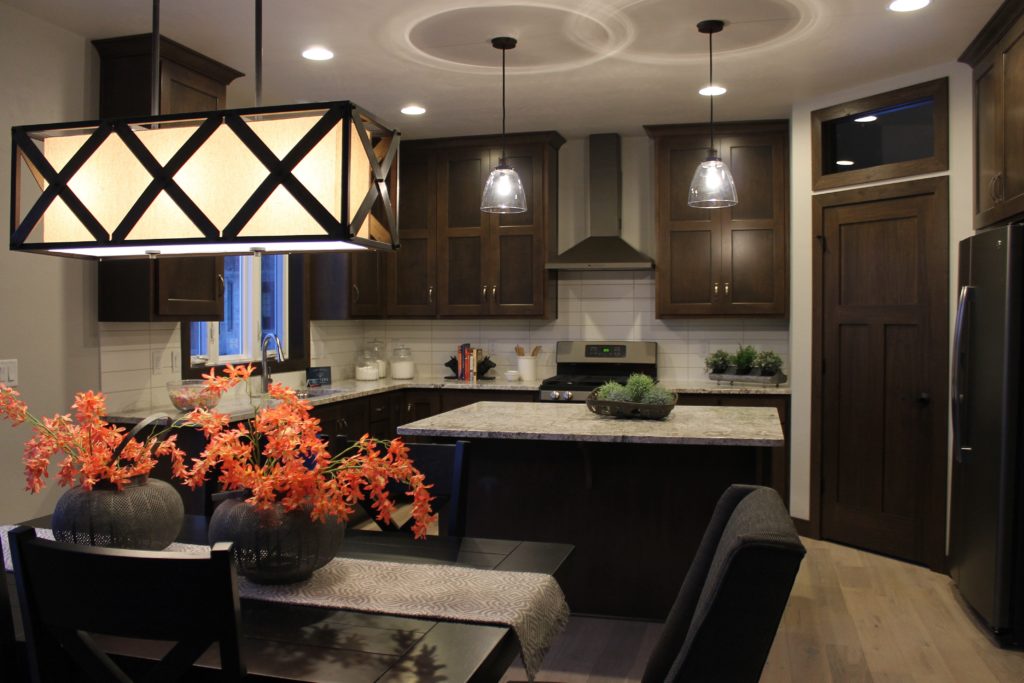 This pantry!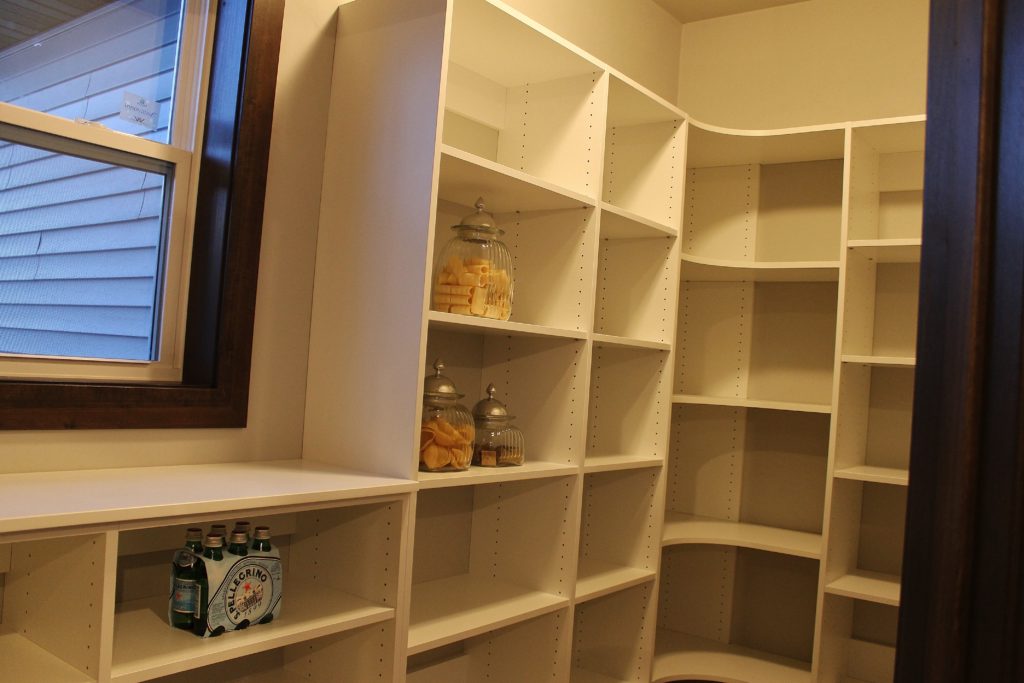 Pantry of my dreams with tons of storage and a window.  Not to mention the transom over the door that is both beautiful and a way to share any extra light from that window into the kitchen.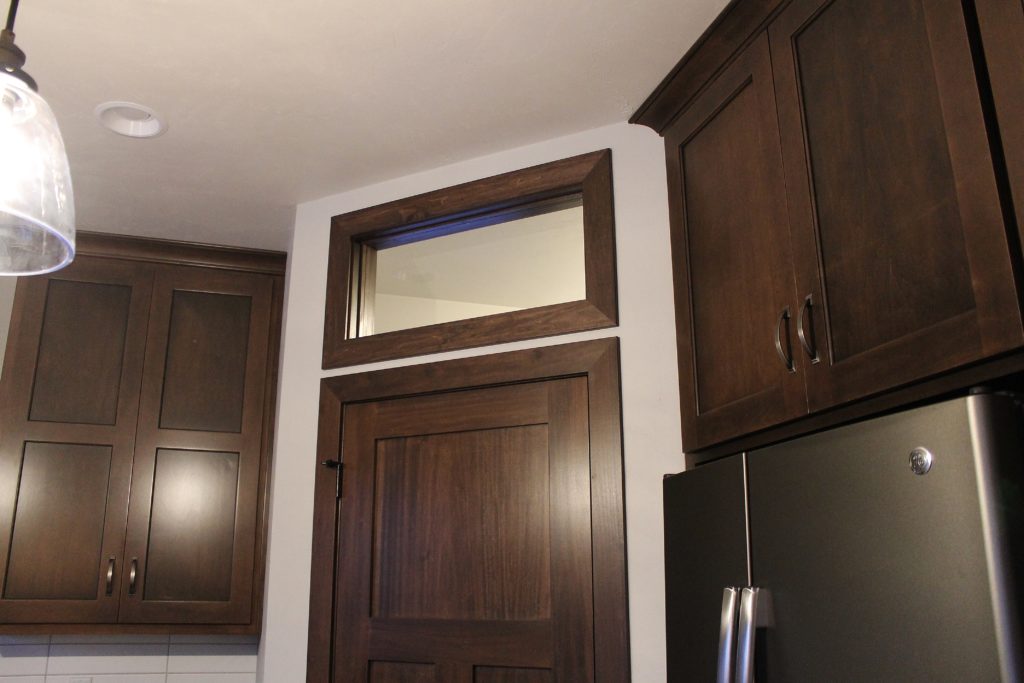 This 8 foot front door!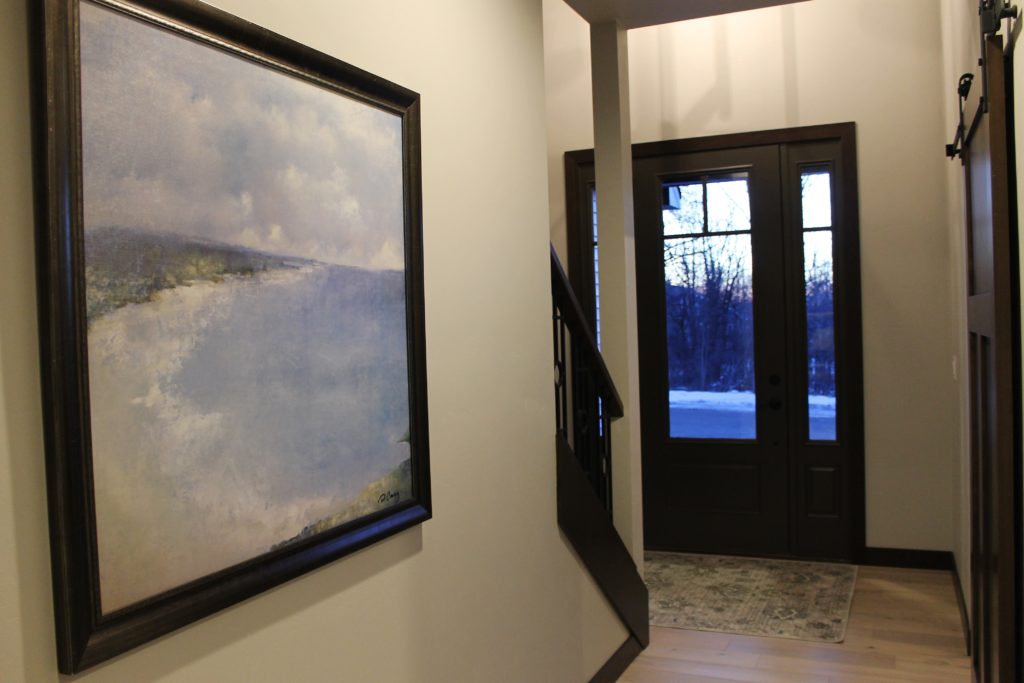 There is something so elegant and expensive looking about a large almost all glass front door.  The scale works especially well with a two story foyer.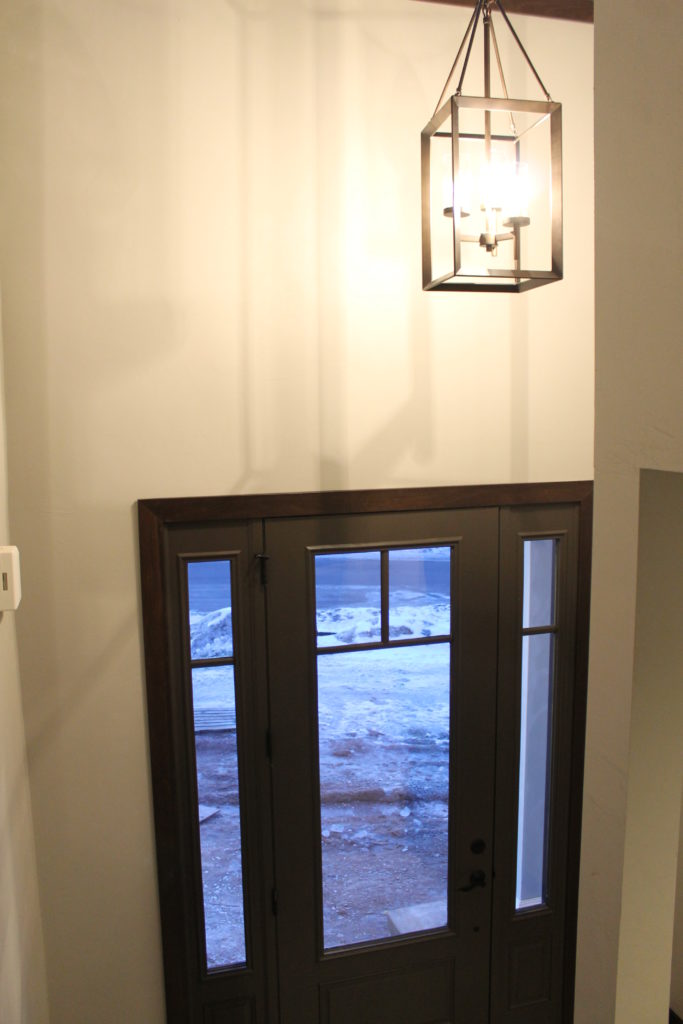 Designer tip- for a rich wood look without the maintenance or extra expense, paint a fiberglass door a deep chocolate color like Sherwin Williams Enduring Bronze or Iron Ore.
A barn door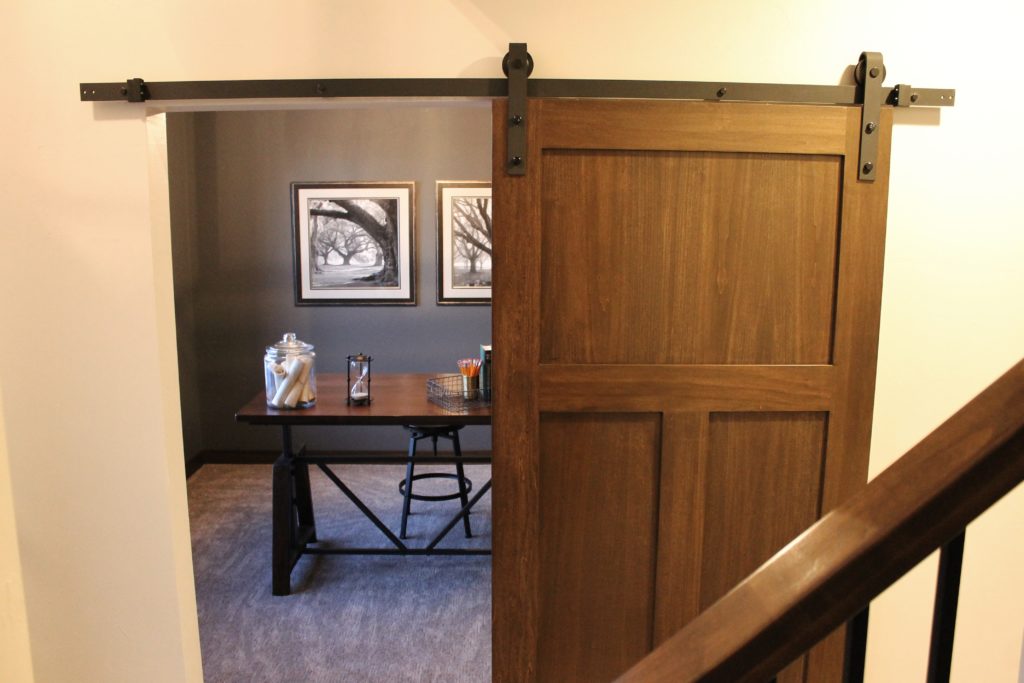 It is industry standard to include at least one barn door in every new house right now!  Okay, not quite- but Houzz put out an article that credited barn doors with an increased asking and sale price on homes that sold last year.
Penny tile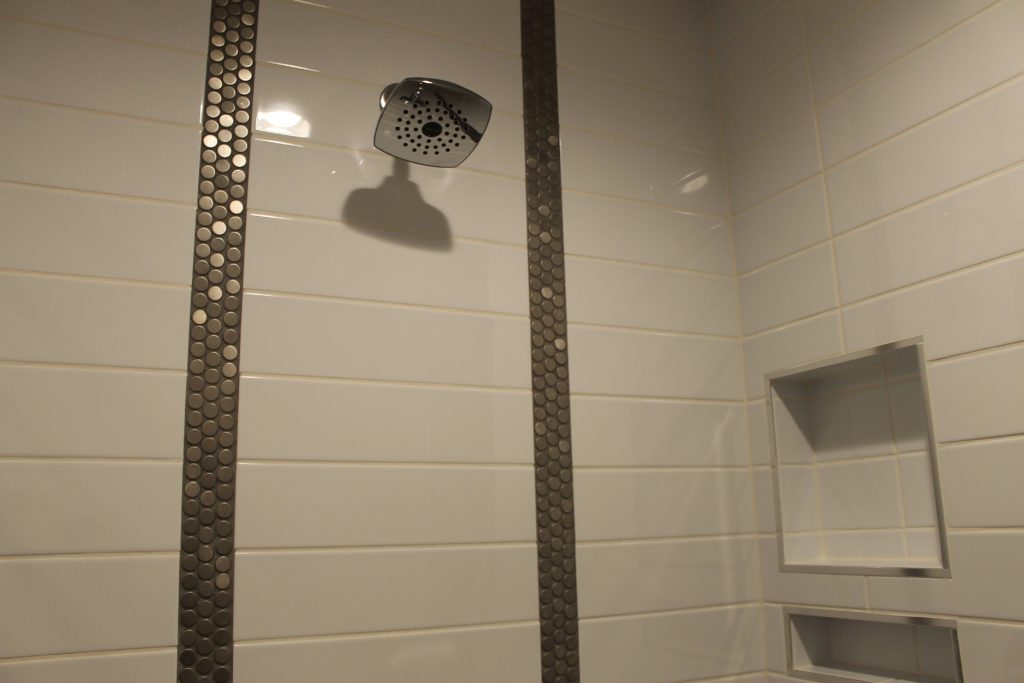 The hottest trend in tile showers lately has been these round tiles.  Here they are a stainless silver and shown as two accent stripes that flank the showerhead and handle.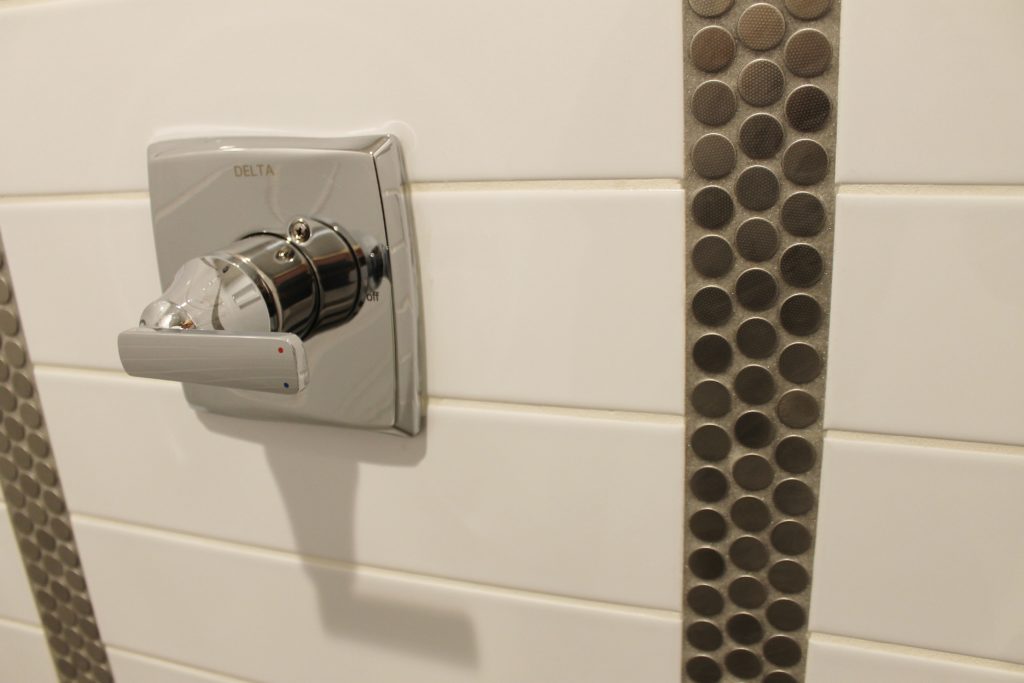 It matches the sleek modern white and metal vibe of this walk in shower.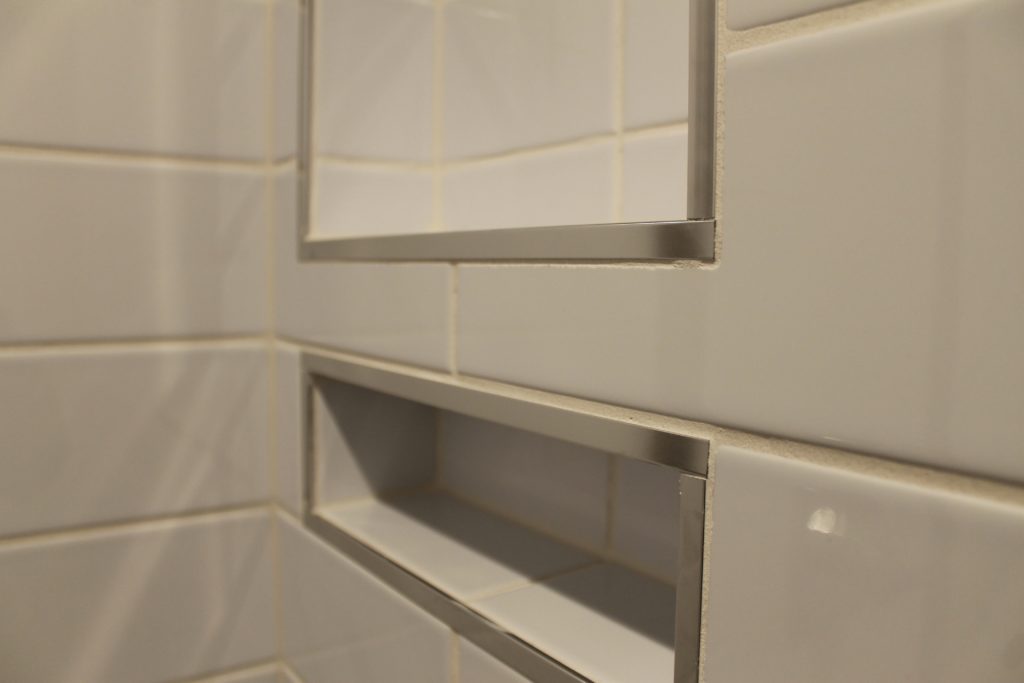 Gray cabinets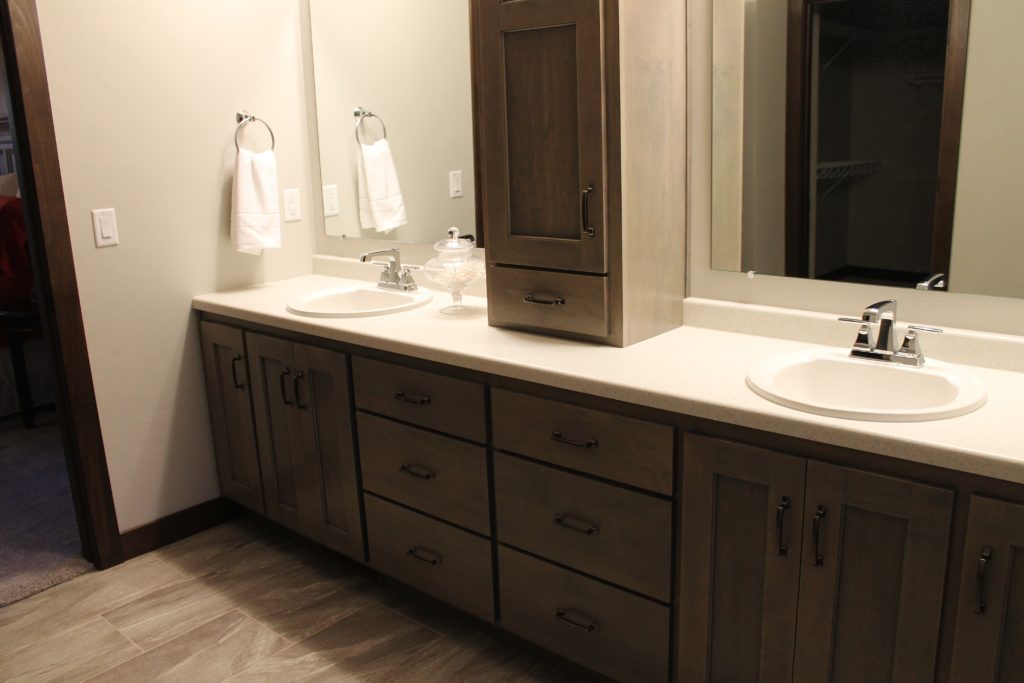 This master vanity is a maple cabinet with a gray stain.  Warm and subtle and a little different.  And who wouldn't want something unique for their master bath?
Lux master retreat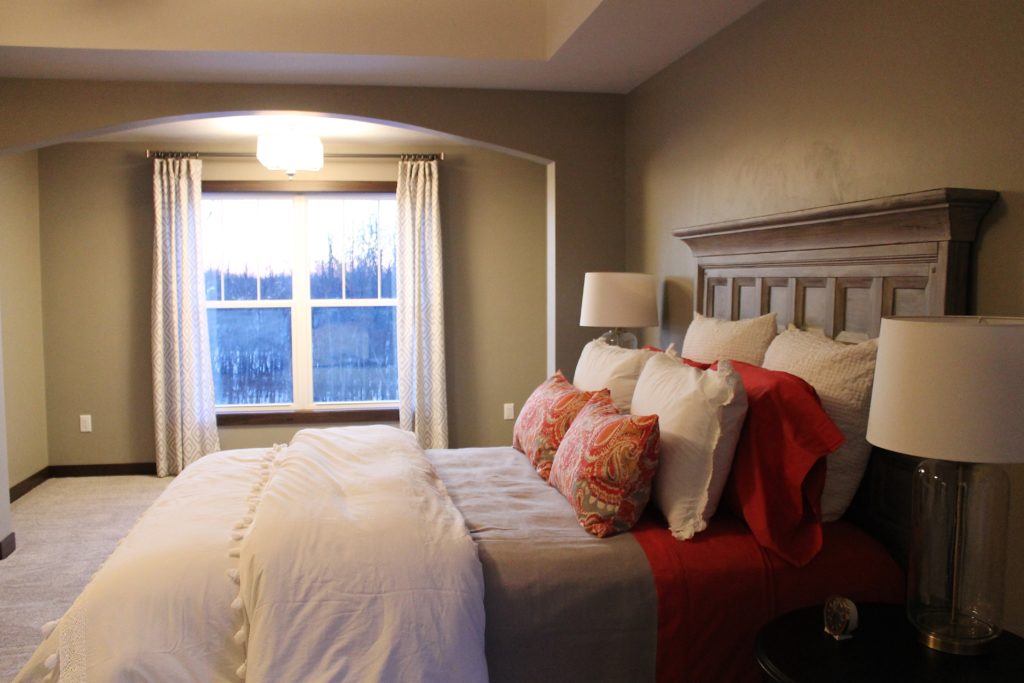 Designer tip- less is more in the modern day masters unless we are talking about more space more storage and more pillows…then go for it!
This new LVT pattern!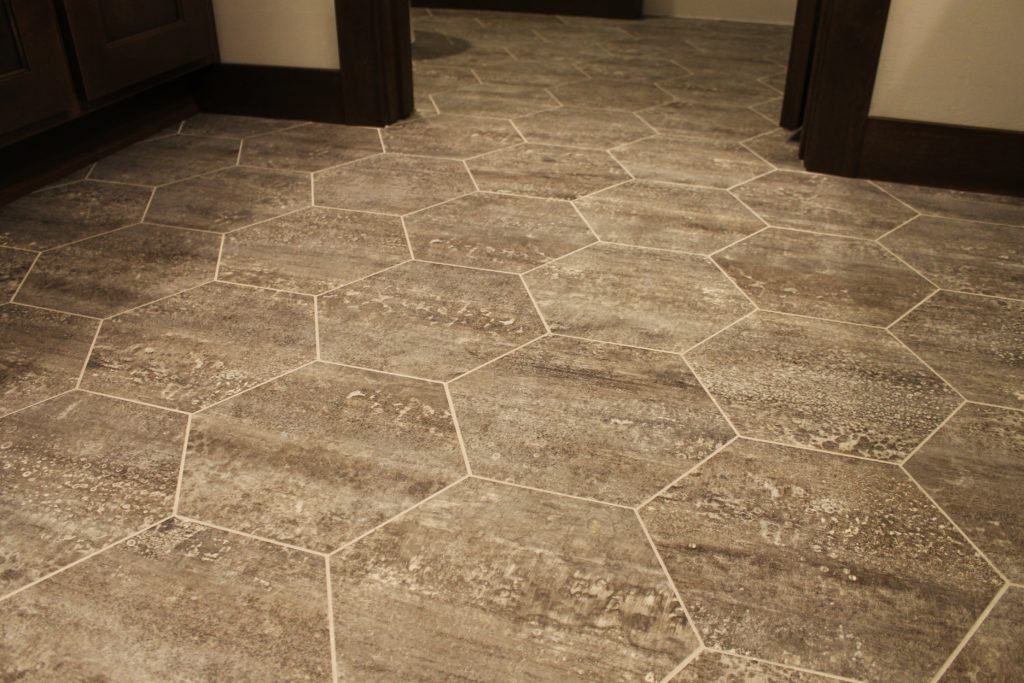 This main bath has the very newest shape and style of LVT flooring.  Bonus points for using a low maintenance laminate that resembles marble and fun green mirrors to compliment the unexpected old car artwork!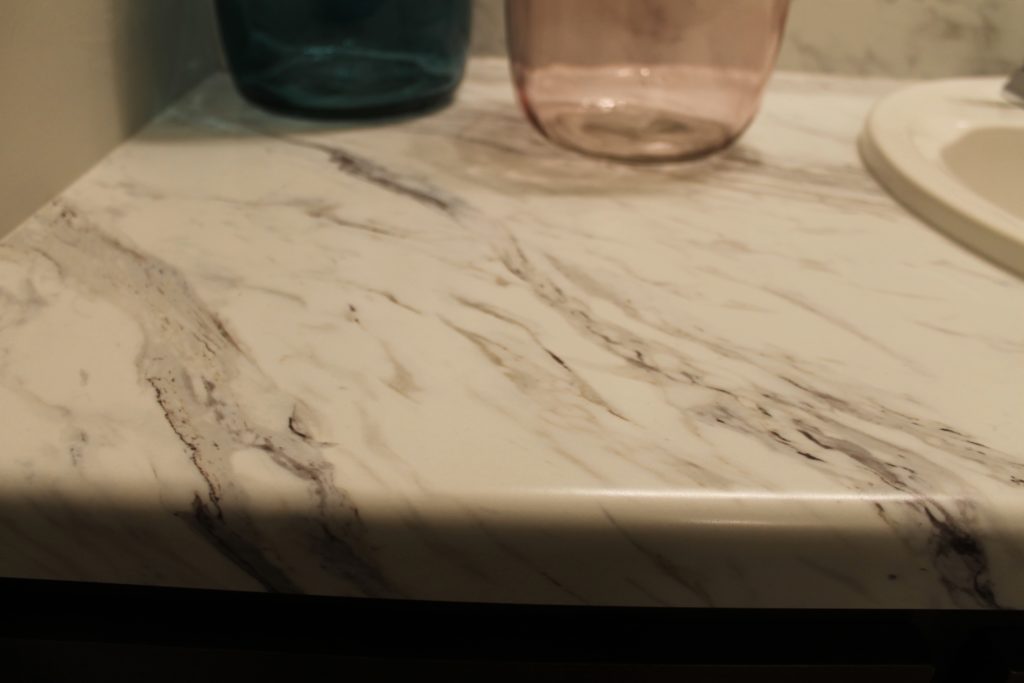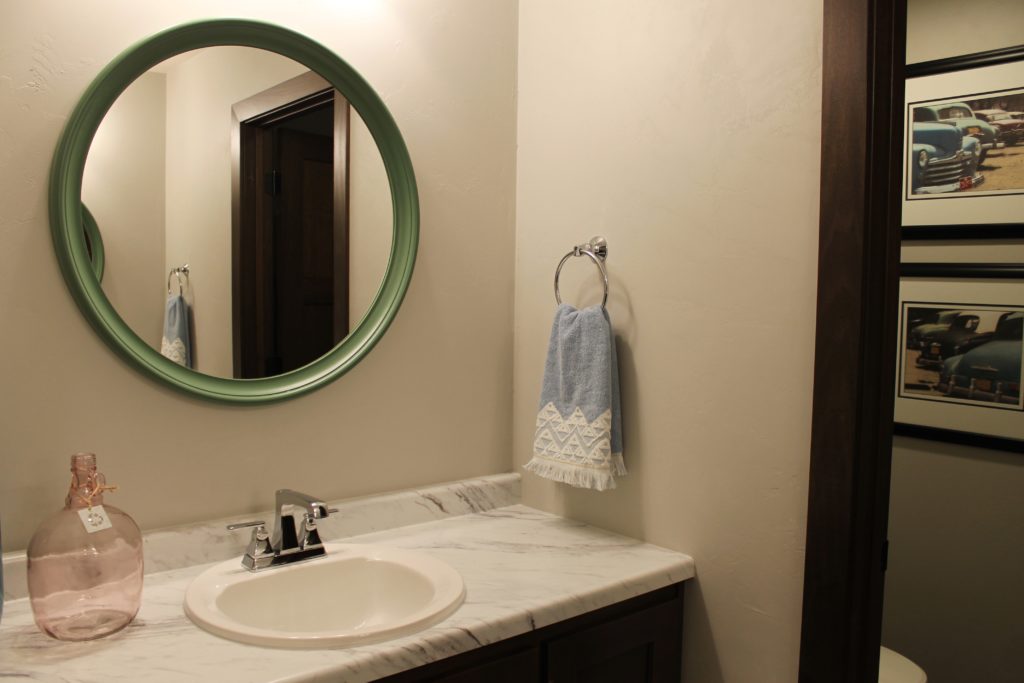 Black windows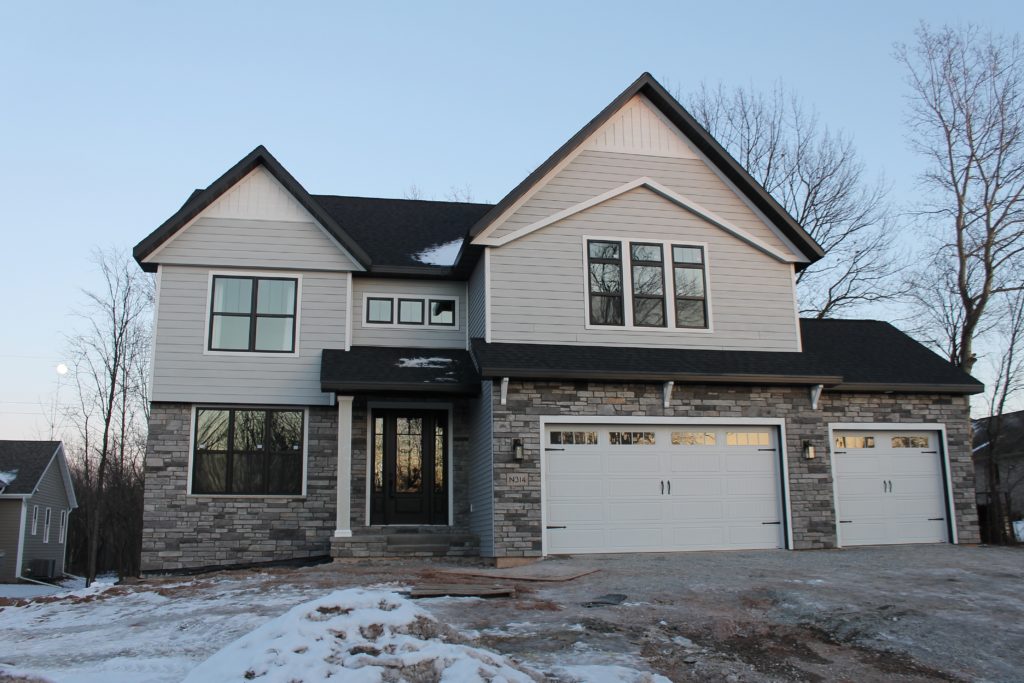 And finally the exterior of this two story home is just as impressive as the inside.  A great example of the ongoing black window trend.  This home has seen many color schemes and custom versions.  This one may just be my favorite, but you never know.  Construction has started on another version available for sale at Amethyst Dr. in Appleton!
For more tricks and designer tips- make sure to follow me on Facebook!
And to begin planning your dream home build- contact me at 920-810-8347 or email:
katie@midwestdesignhomes.com
to schedule your design consultation!