The Newest Laundry Room Trend
With all the homes I am witness to during construction and through completion I am in a unique position to spot a trend- not just among my clients, but among my co-worker's custom build projects as well.  And lately the parallels between our jobs have been…well…trendy!  Check out this new development in laundry room design that has made its way into our last few builds!
The Open Concept Laundry Room Trend
The following three homes all have something in common, they are all larger two-story designs created for families.  They all have spacious kitchens, multiple bedrooms and mudrooms with storage and benches tucked just within the entrance from the garage into the house.  And in all three of them there is no door separating their laundry room from their mud room space.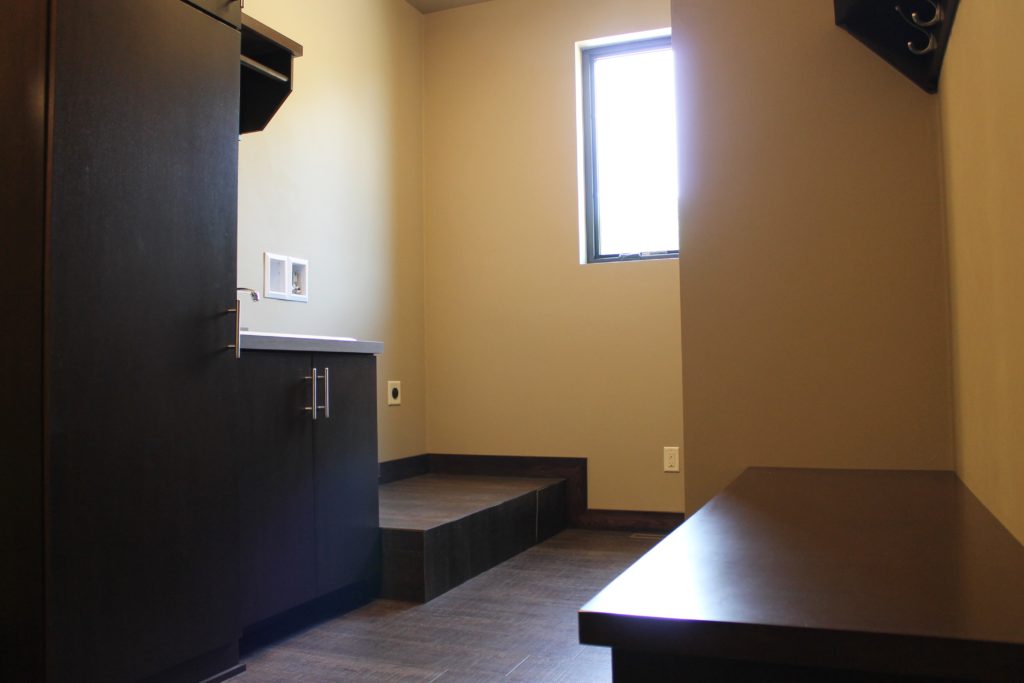 Here you can see the platform for the washer and dryer to the right of the sink, and below is the view from the sink looking towards the garage entrance, bench area and large storage closet.  A short hall to the left of the closet leads to the kitchen.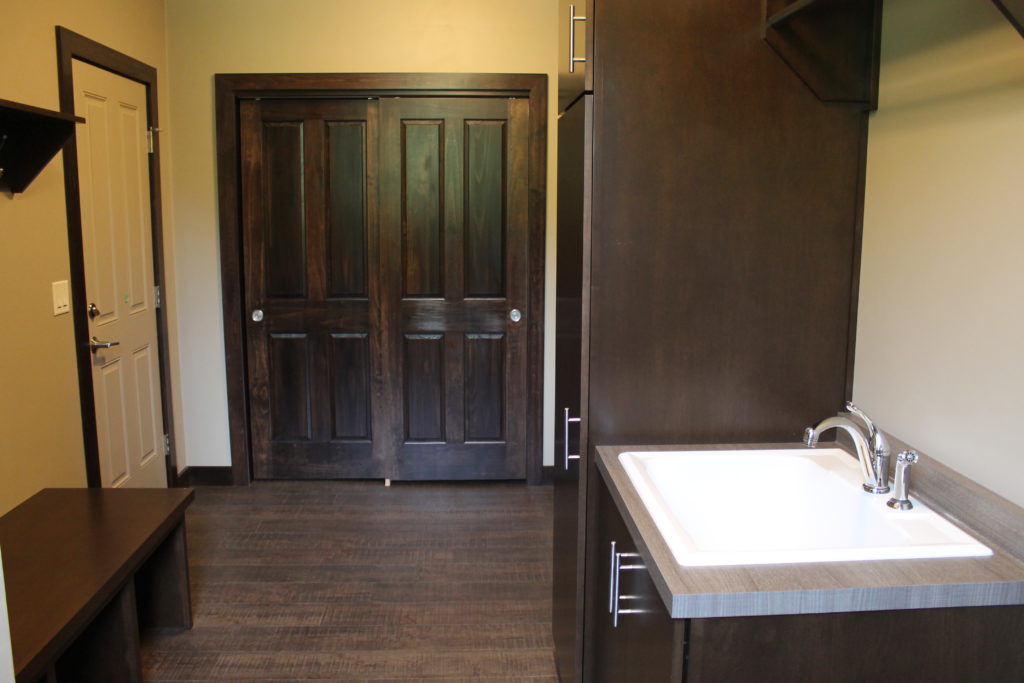 Same concept in this design-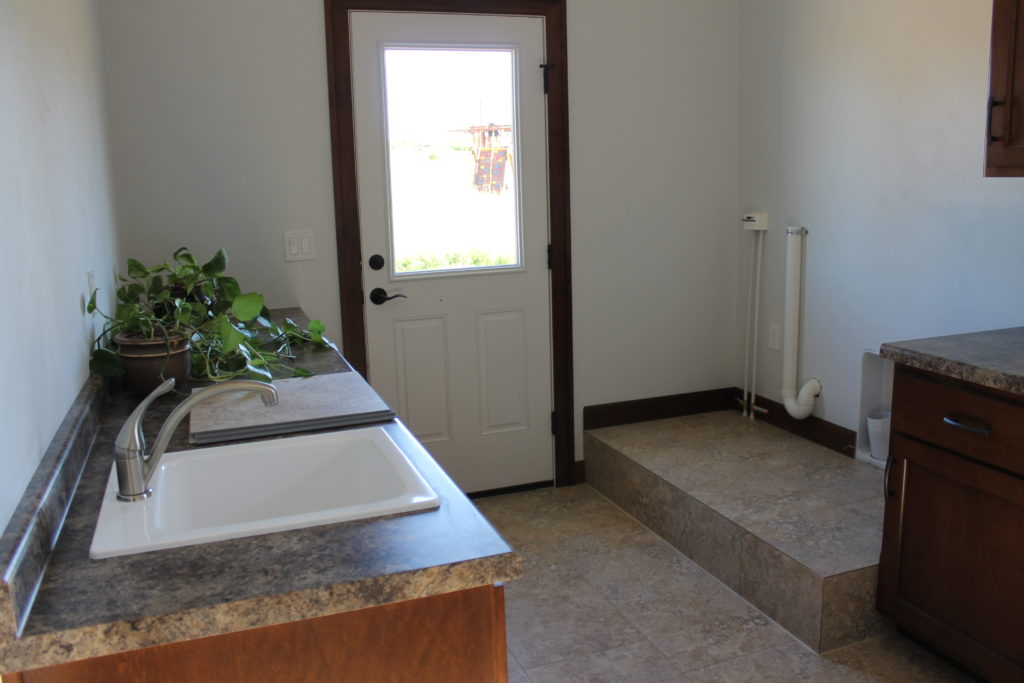 The laundry machine platform and sink with folding counter face each other as the below picture shows the opposite wall where a generous bench allows kids to throw their backpacks, coats and boots.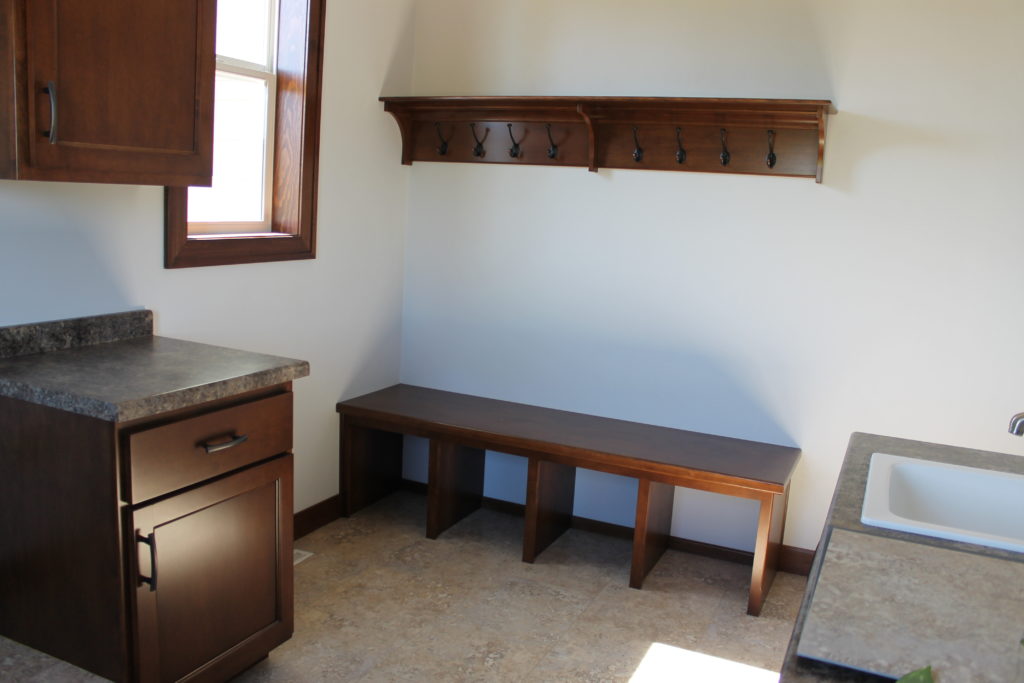 The addition of a door to the outside is also mirrored in my next example below.  The bench greets you as you enter from the garage and the washer and dryer sit off down a short hall to the right, the kitchen entrance is visible to the left of the bench.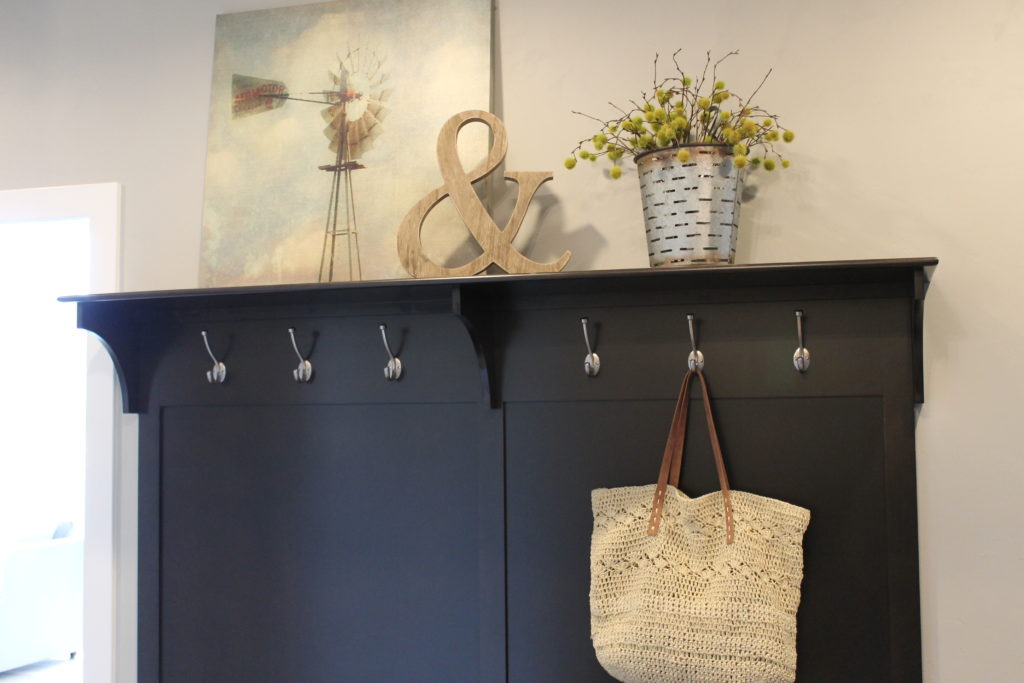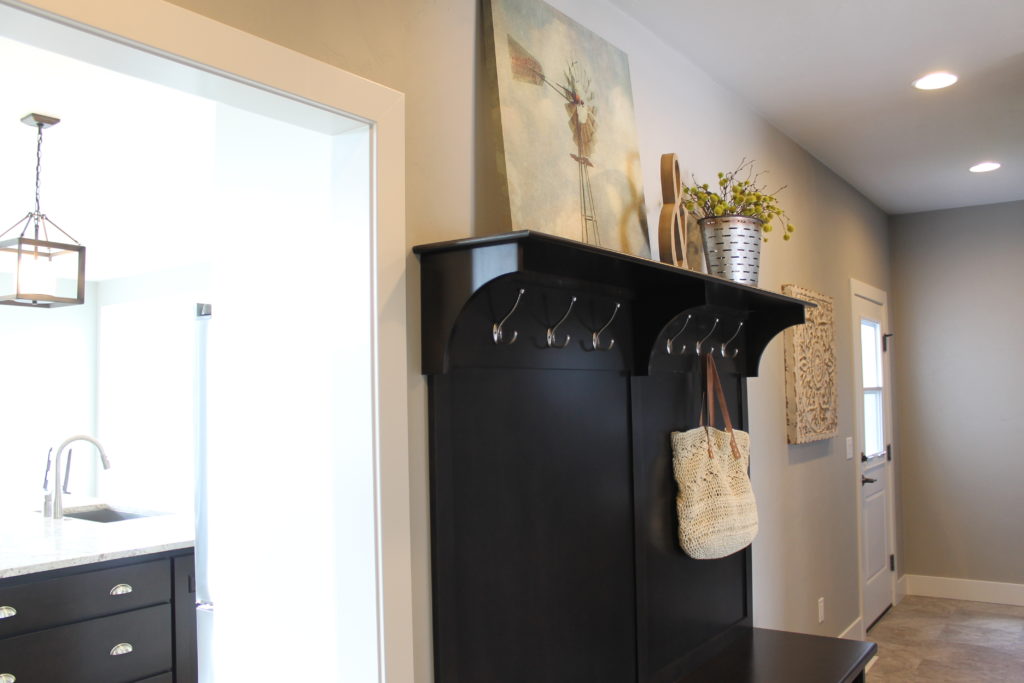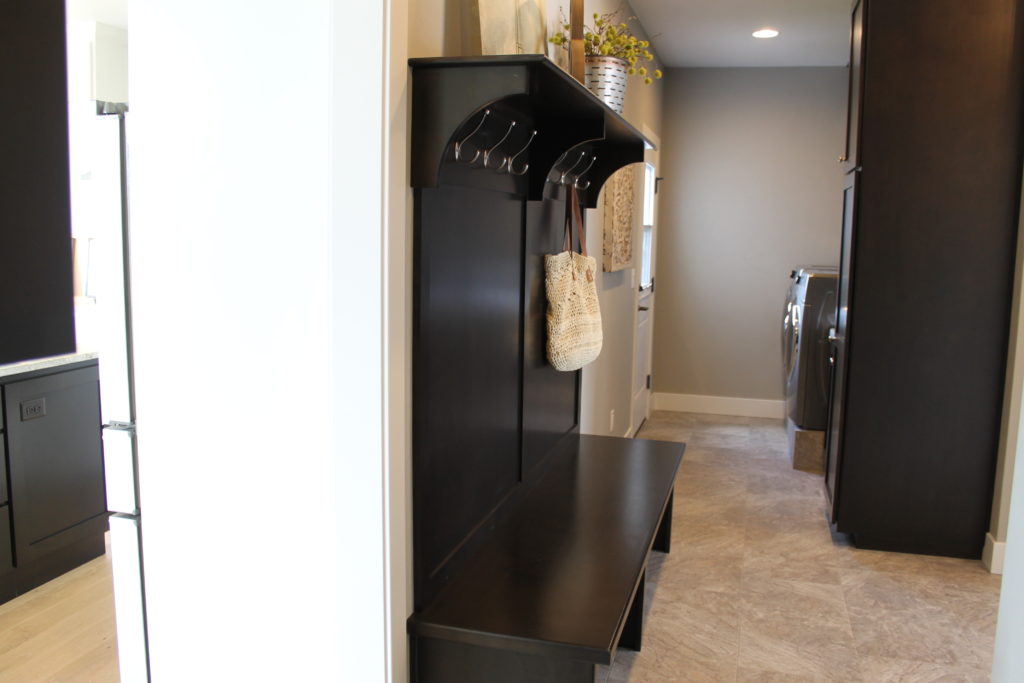 Well, what do you think of this trend?  Would it work for your family?