And life is like that sometimes…
I never thought I'd write a blog post like this, but writing tends to be therapeutic for me, so I thought I'd give this a try.
We were on track to finish our upstairs projects and were flying high from having new siding and roofing installed.  Everything was coming along nicely in what we hoped would be the conclusion to this 10-year renovation!  I had even started a camper makeover that was going to be partially done by the fourth of July.
But a week or so ago my 14 year old Malamute-mix dog, Kody, started to show signs of her age.  Suddenly- nothing else seemed to matter as I waited for the news from the vet, as I slept on the floor to comfort her, as I helped her up and down the steps…
And I guess life is like that sometimes…
One minute all the goals and to-do lists and busy-ness of our lives seem to run our days.  And the next you are watching movies on the living room floor praying for one more good day with your dog.
Let the dishes pile up in the sink, let the lawn grow long, let all the work wait for another day…
For today- this is all that matters.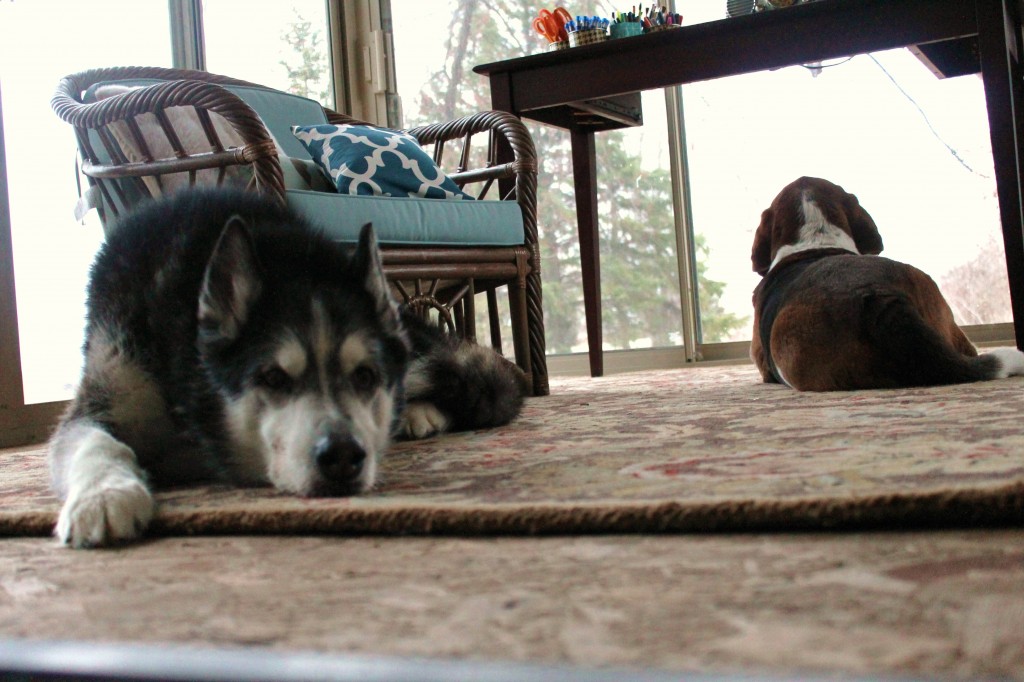 Everyone has been great- supportive, positive and sympathetic.  They search for words of comfort.  Many have said- "remember the good times."  We certainly will do this.
But for me it is like losing an arm or a leg and having someone say- remember the good times with that arm.  It isn't really about the good times.  Nor is it the absence of future good times that concerns me.  It is the daily routine, her constant presence.  All the mundane and uneventful moments of the every day.  Feeding her, putting her out, having her bark at the milk bone jar for another treat.  Petting her soft little ears and that look she would give you when she laid her head in your lap begging for your pizza crust.  How you knew a thunderstorm would wake her up in the middle of the night or how she couldn't wait to get outside to play in the first snow of the season.
We created a life together and now it will never be the same again without her in it.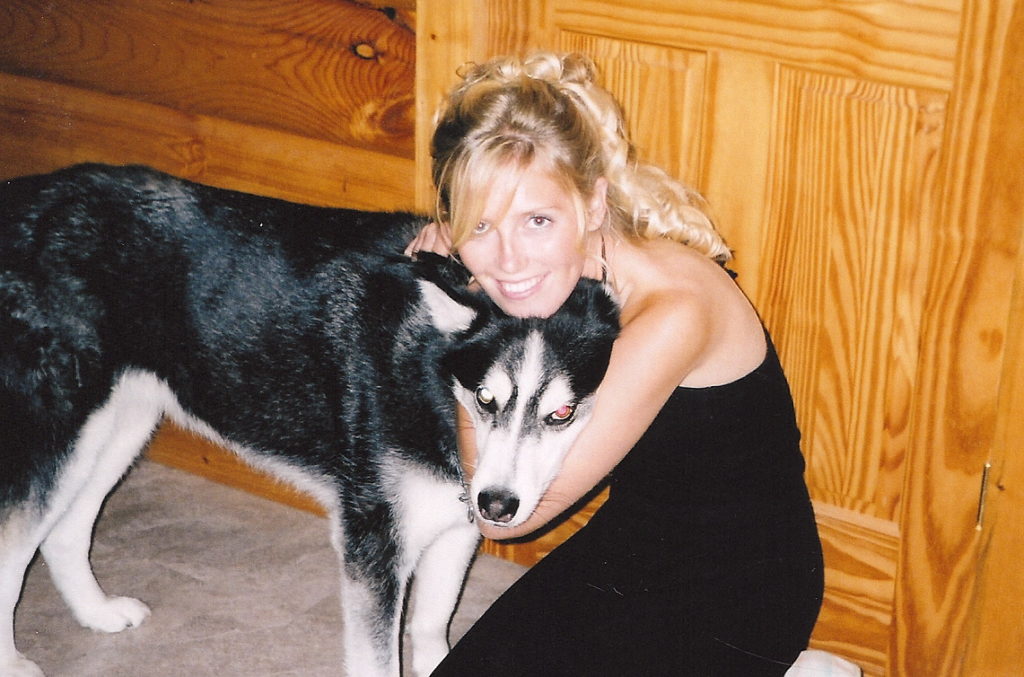 She is gone now, the loss still fresh.
The complete upheaval of the past dozen days an abrupt reminder that things can change in a heartbeat.
Life is like that sometimes.
So take advantage of all the time you have with loved ones.  Don't ever miss an opportunity to just be together.  Over the years our projects were never our top priority, and that's why it has taken us so long to wrap them up.  But I don't regret any of the Sunday Night Suppers, any of the long walks to the woods, any of the mundane ordinary life stuff we did instead of crossing something off our list.  Remembering the good times will make you smile, but just remembering the time- that is what will bring you comfort…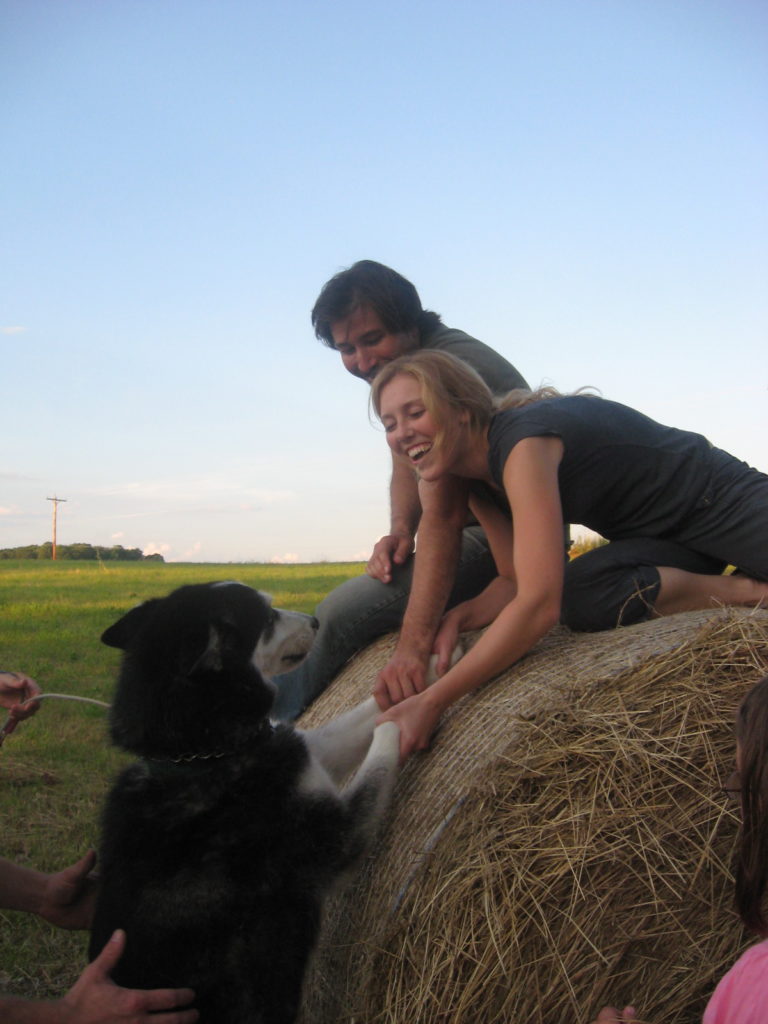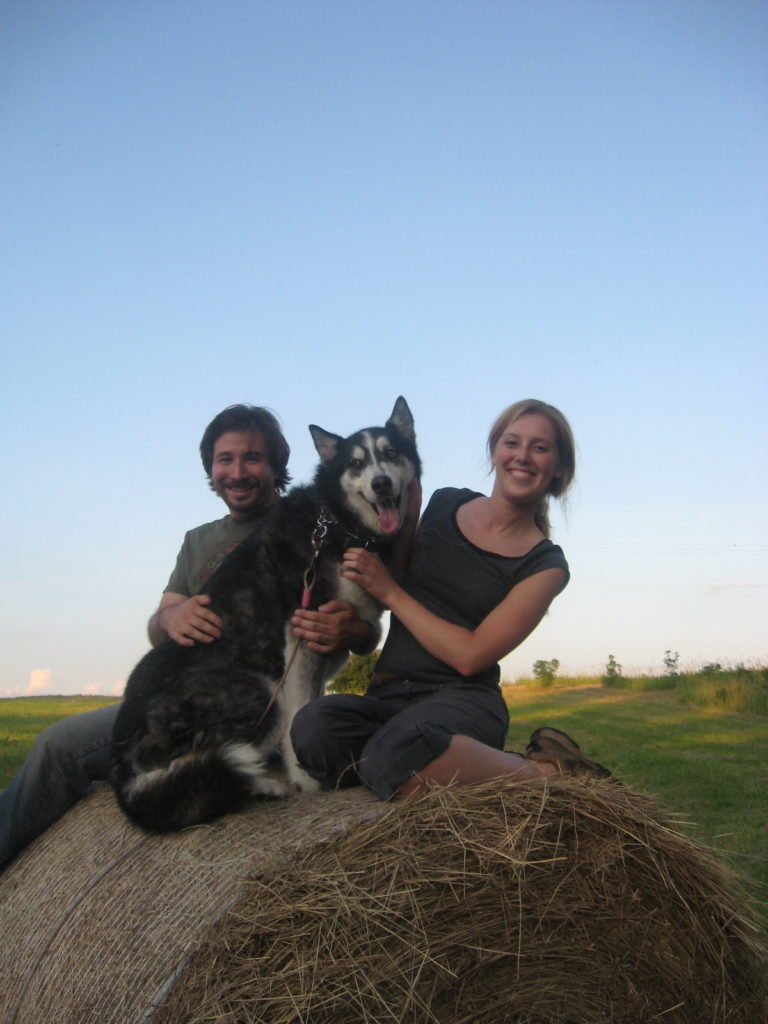 Me & Nick and Kody Marie on a hay bale. Bonduel 2008.