The Truth about Remodeling
When I started remodeling my farmhouse I wasn't working in new home construction like I do now.  With limited resources I prepared myself for all the inevitable pitfalls of a project like this.  You most commonly hear the following warnings:
You will go over budget
It will take longer than you have scheduled
You never know what you will find when you open up the walls
The truth is I did pretty good on most of these.  But there are some other remodeling realities that I didn't realize.  Looking back I don't think knowing them up front would have changed the course of my project, but I would like to share them nonetheless.
Here's the good the bad and the ugly…my very own lived and learned truths about remodeling…
Patience is a virtue
I set a vague 10 year goal to finish the first floor, second floor and exterior so it was hard to say if and when we fell behind schedule during our decade long remodel.  The timeline varied by funds. I adjusted my budget to the cost of each project and paced myself to stay within our means.  If I couldn't afford to do something the way I wanted, I simply put the project on hold until I saved enough to move forward.  We made decisions that seemed logical to us but crazy to others.  For example- our first big project was the first floor bathroom.  As the room neared completion money got tight.  We held off on having the plumber finish hooking up the sinks until we saved enough to have him do that and some additional work.  We might have had to wash our hands in the kitchen for months but it saved us a trip charge.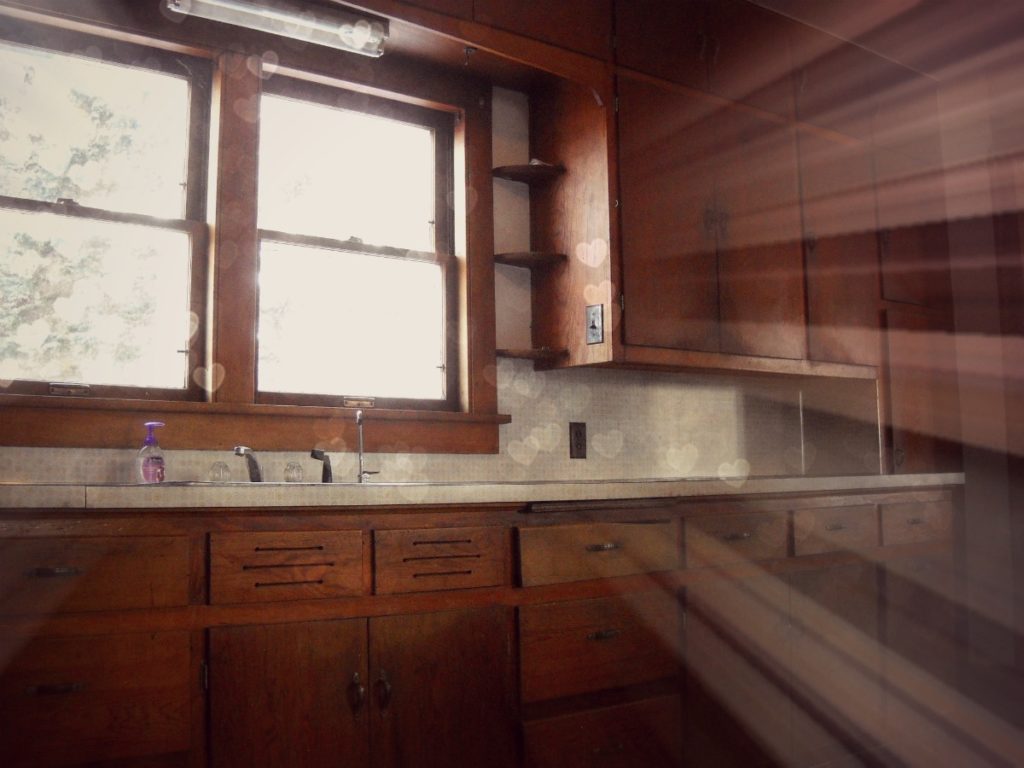 If you want something done right…
During a remodel there so many little things that can keep someone else from making progress at your job site.  The most time lost is waiting between subs.  Have you ever been told- I'll be there next week– and next week never comes?  Truth is- your job will probably progress faster the more projects or quick fixes you can learn to do yourself!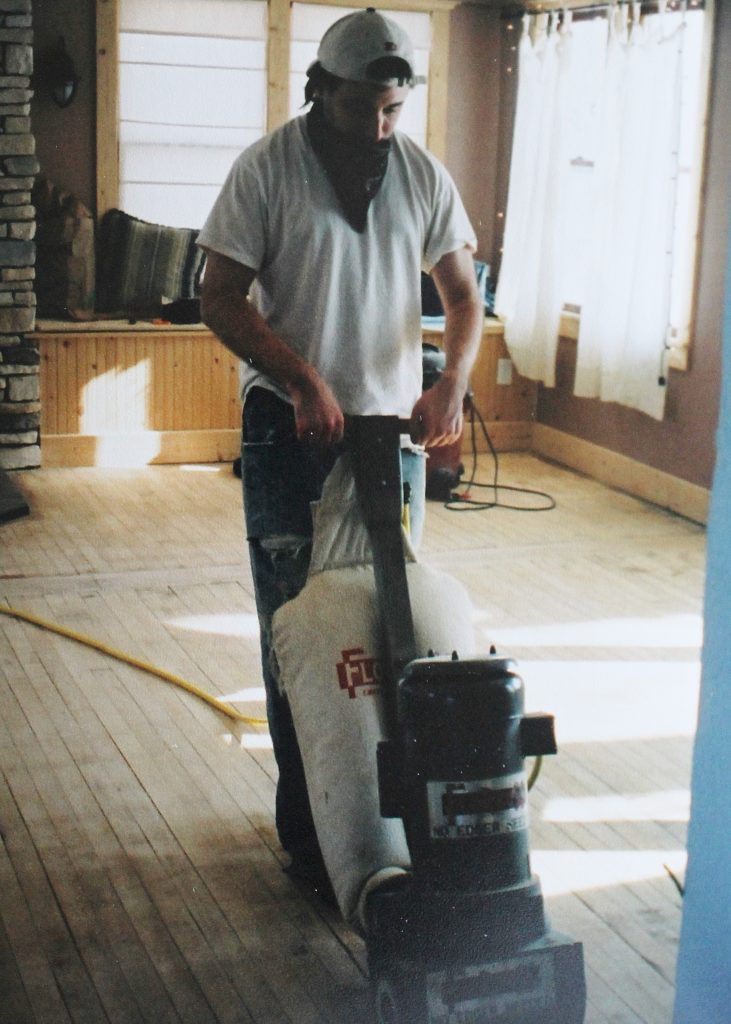 Get them when they're slow
I kept most of my major projects that I needed to hire out for to winter months when trades are slower and more willing to take on a remodel.  I work in new construction so I understand the demand for these folks during the peak months.  Most would rather work on a new house site than a remodel.  Why?  Well for the very same reasons we started this post with.  These jobs take them more time, are more costly to do and are riddled with unknowns.  Every worker who ever had to venture into the crawl spaces of my basement has done it with a brave smile and a- I got this– mentality, but the truth is they probably immediately regretted it!
What I wished my basement looked like-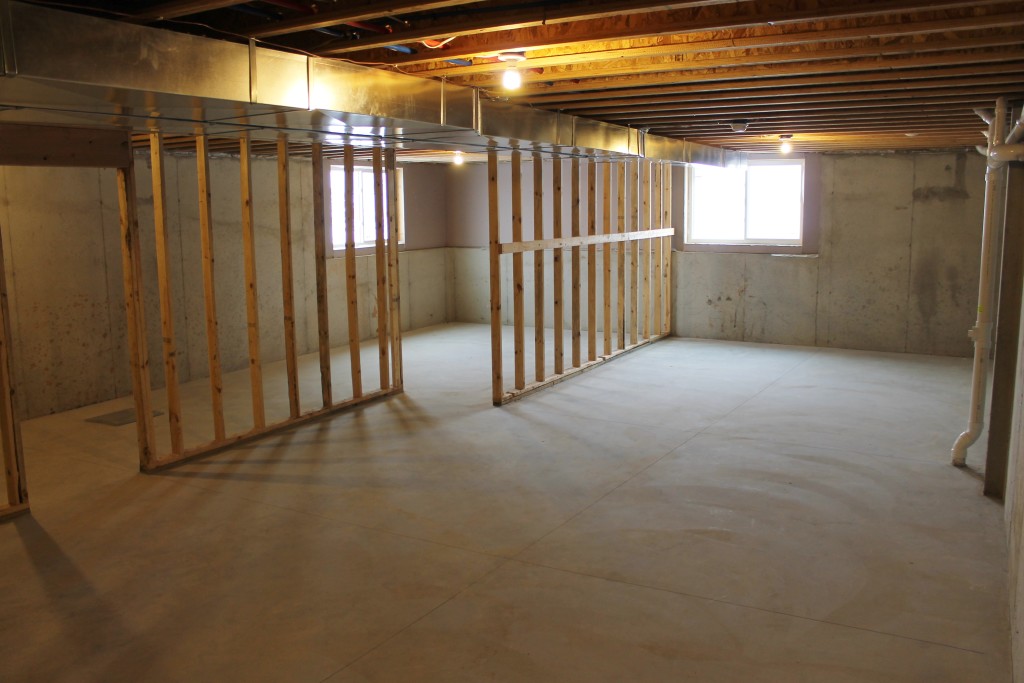 What's left…
And finally- the real truth of any remodel is there is always a pile to clean up.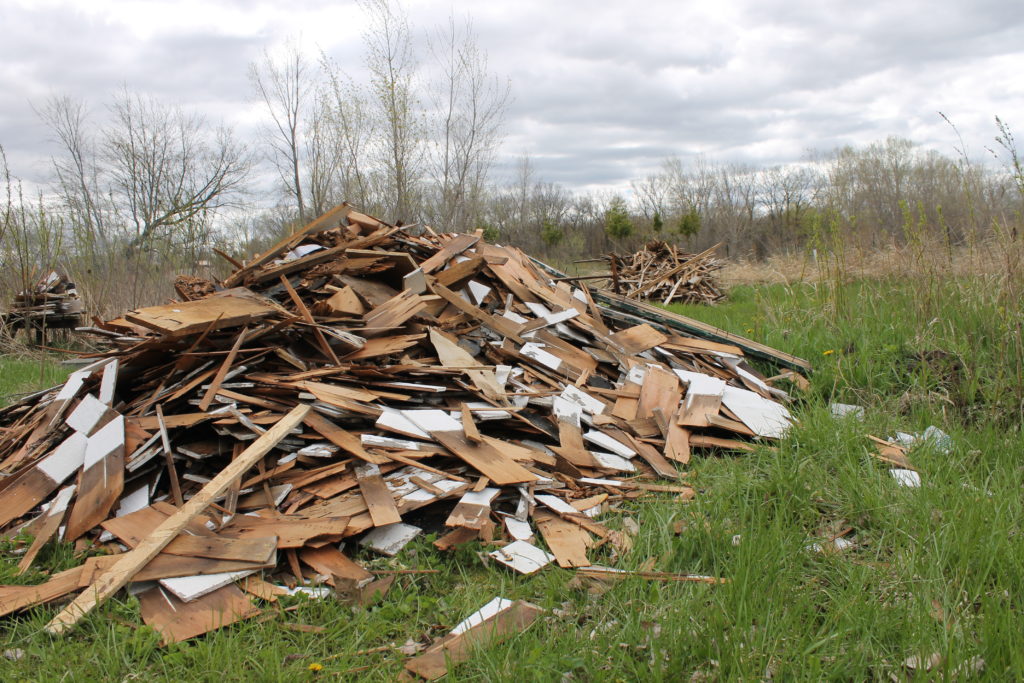 When you stretch out demo for an entire winter (or two years) ordering a dumpster to sit in your yard isn't always practical.  Every summer it seems the remains or our latest demo would linger.  From card board boxes and scrap wood accumulated in the garage to a full trailer of plaster demo sitting in the barn, to the pile of brick from the old chimney that hung around for multiple summers…we have done our share of cleaning up after our latest project long after the workers have left.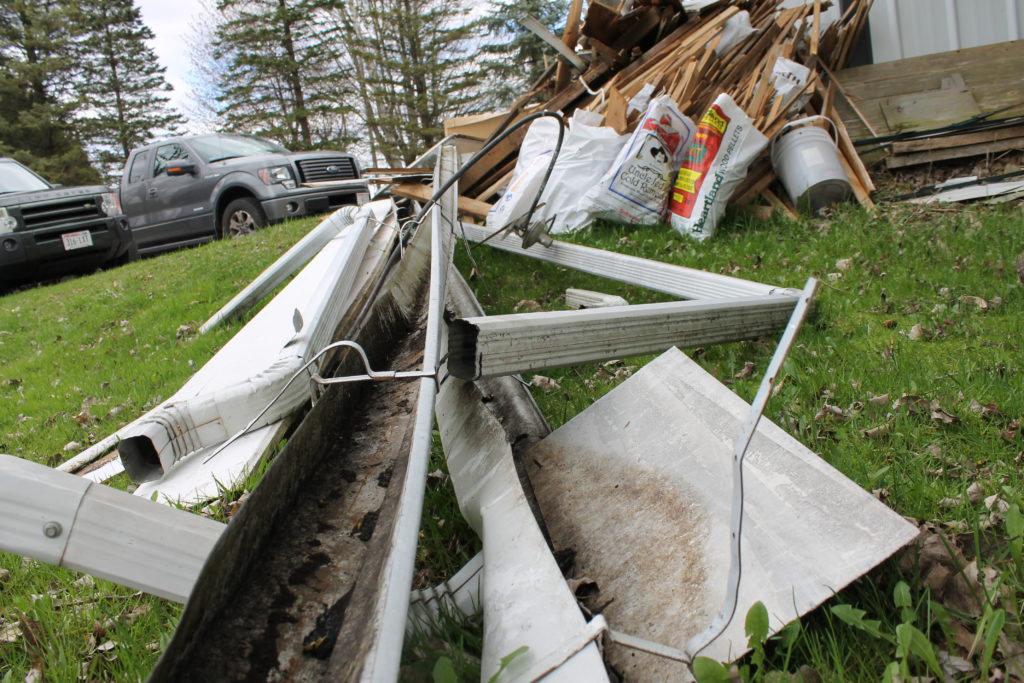 And there you have it.  I mean, I could go on and on and on.  Our house has taught us so much.  Every struggle made us appreciate when things came easy or at least went our way.  Waiting for things to come together built so much anticipation!  We were stupid-excited over the simple things most people take for granted every day.
And that's perhaps the biggest truth about remodeling…
You can't always get what you want…but you might find you'll get what you need…
There were days when I had to change all my plans because something simply couldn't be done.  There were days when I came home and cringed because something didn't turn out the way I envisioned it.  But almost every one of these occasions produced some outcome I liked even better.  A remodel is restrictive, but sometimes that is a blessing.  I mean, what have I been saying all along…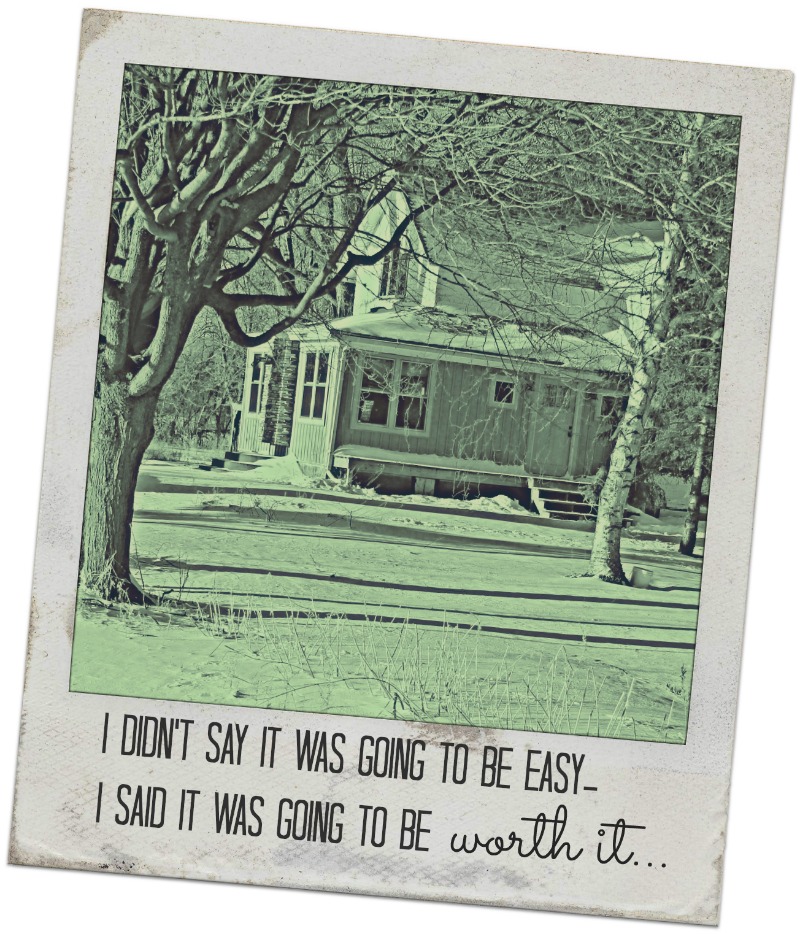 The truth, or at least my truth is that 10 years seems like a really long time to live in a construction zone…and yet it went by in an instant.  All the sacrificing, the 5 years without a functioning kitchen…a distant memory.  I wouldn't do it all over again, but I can say I appreciate the heck out of the place we have come to lovingly call our home.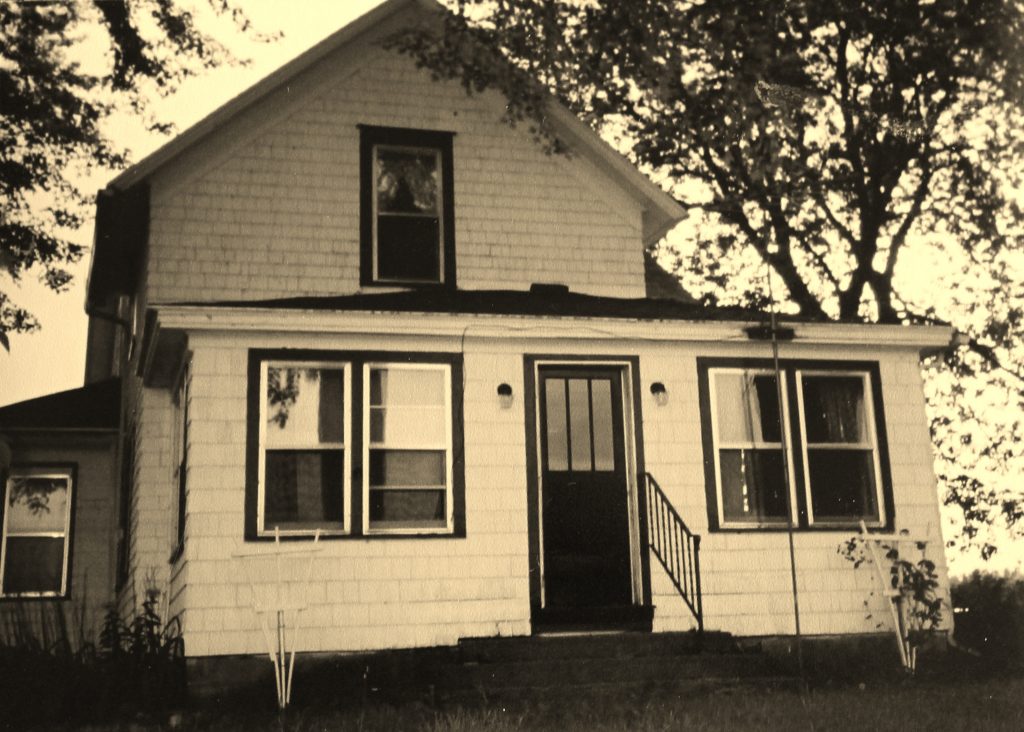 And this has been another installment of our 100 year old Farmhouse Remodel!
We're taking a break from this series over the summer, but I'll catch you back up on all the progress this fall.  The big question is…will we make our Renovation Celebration deadline?