How to Add Easter décor in Subtle Simple Ways!
I can't believe it was almost a year ago when I revisited one of my build clients to see how they had settled into their MDH home!  Their house was certainly the turning point when one of our more standard plans got a few updates and became the plan of the year!   I have some great future posts planned featuring pictures from their home on How to Display Collections & Choosing Paint Color for Kids Rooms!  But for today, we'll look ahead to the holiday and take a peek at the subtle Easter décor they integrated into their spaces in a thoughtful way!
The Egg Wreath
Perfectly pastel on a front door painted a bold chocolate-black.  A welcome sign of spring time to come!
The End Table Accessory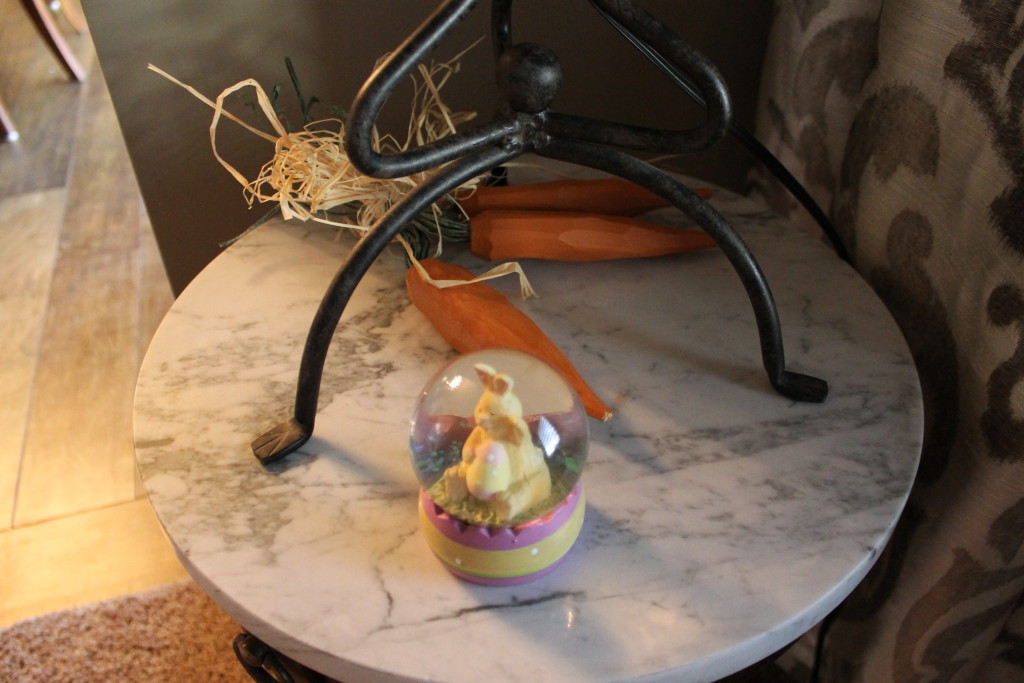 This small side table gets a tiny reminder of the holiday with a rabbit snow globe and rustic wood bundle of carrots!
The Unexpected Art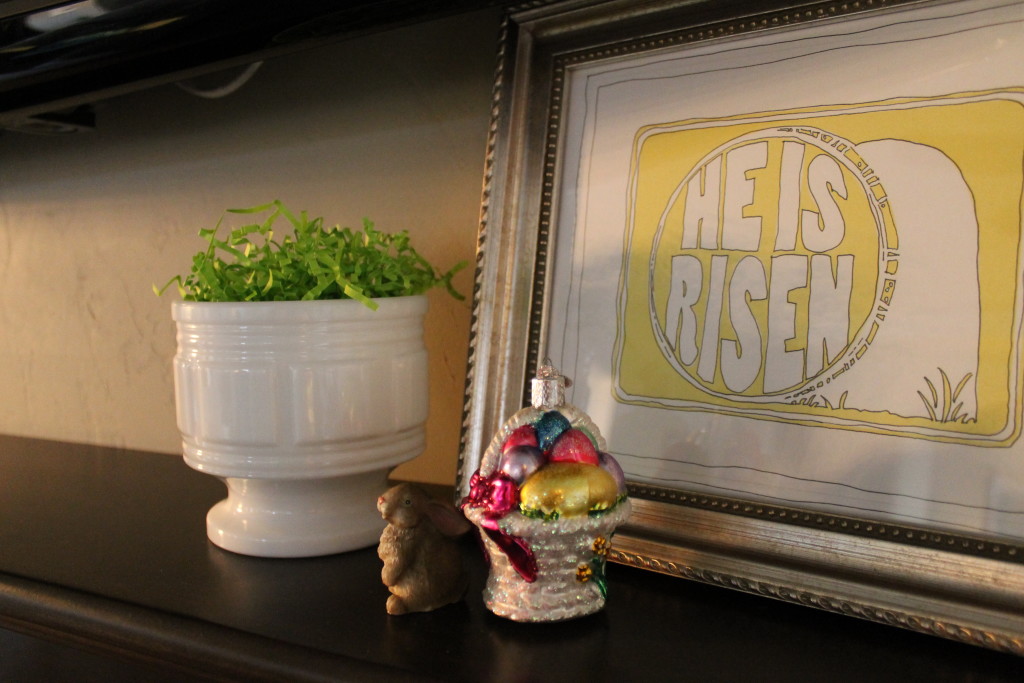 I love the use of a subtle Easter message slipped into a frame to simply lean against the wall with a few other rabbit trinkets.  Also note the use of a vintage Easter basket glass ornament and the Easter grass stuffed into a small planter.
The Mantle Banner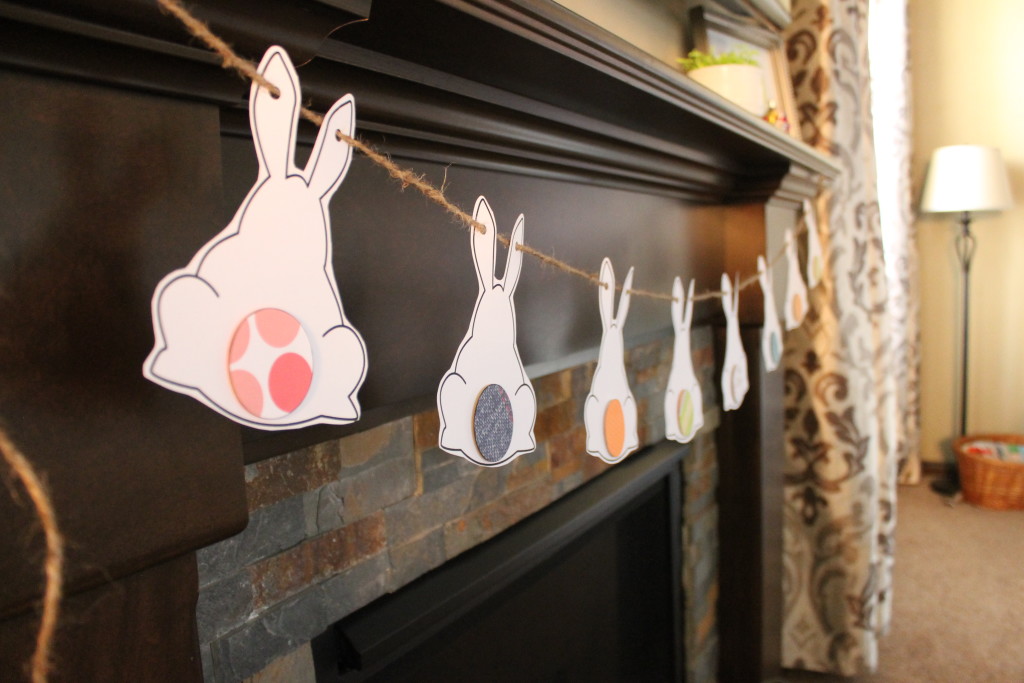 Home made, tied with twine and adorable as can be!  This garland made the perfect pastel addition to the small and sparkly snow globe and vintage ornament.
And it reminds us that the fireplace can be a part of other holidays other than Christmas!
And there you have 4 very easy Easter touches to enhance your décor in simple subtle ways.  I hope it inspired you to dress up a nightstand or mantle in your home!
Happy Easter!