The Do's and Don'ts of Tropical Vacationing…
Earlier this month Nick and I went on our first ever tropical vacation to an all-inclusive resort on the island of St. Lucia.  We joined two other couples who frequent this beach-side lifestyle while on vacation.  Here are some pointers they gave us and a few I picked up on!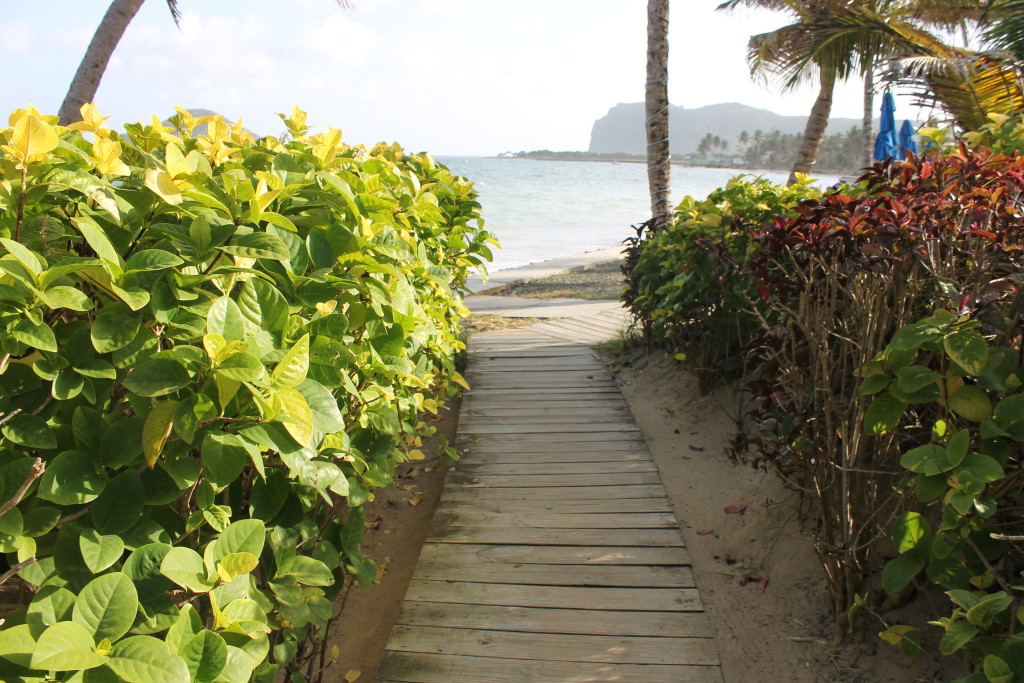 Do go on at least one excursion with an island expert.
Don't miss a good photo op!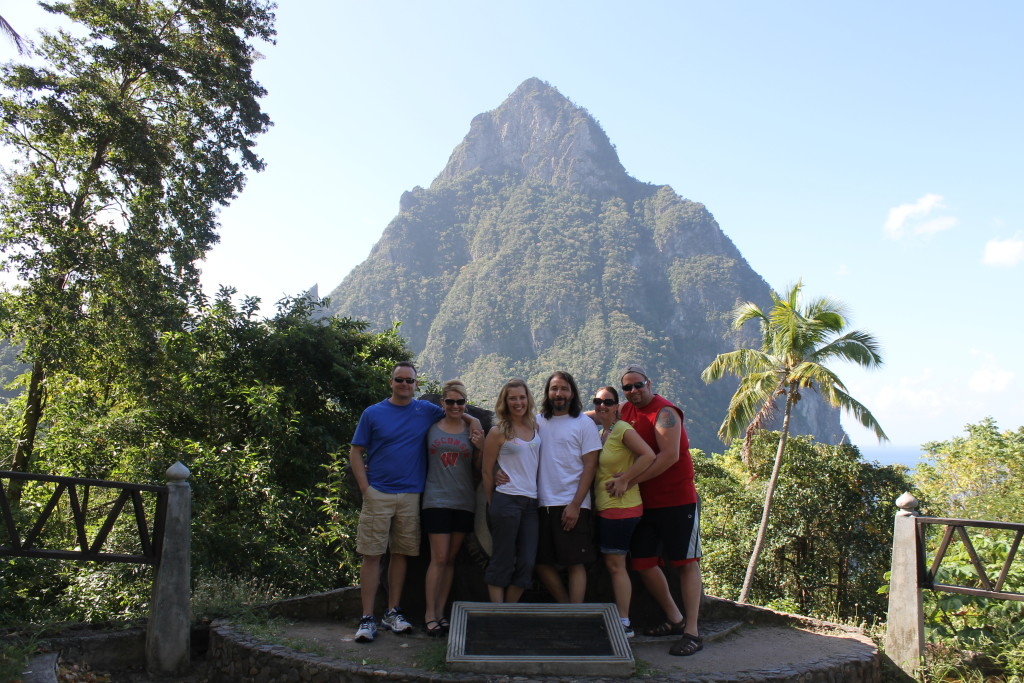 Do swim in the ocean but
Don't swallow too much salt water!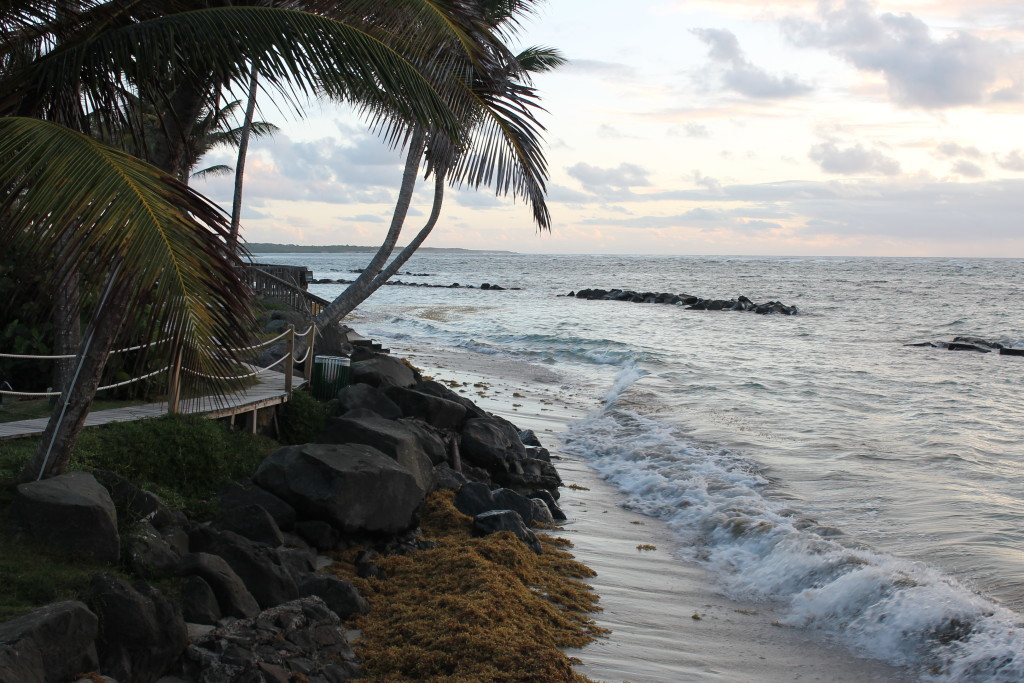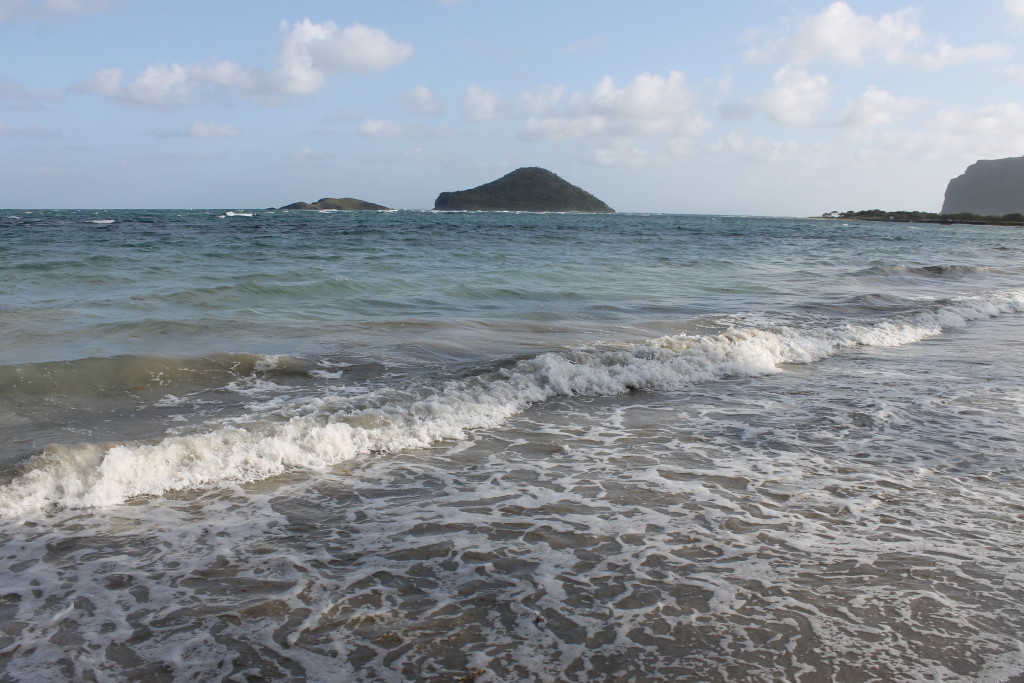 And if you do-
Don't forget to order an extra Coconut Cloud drink…
Or try Jamaican Jerk Chicken Wings from the beach grille!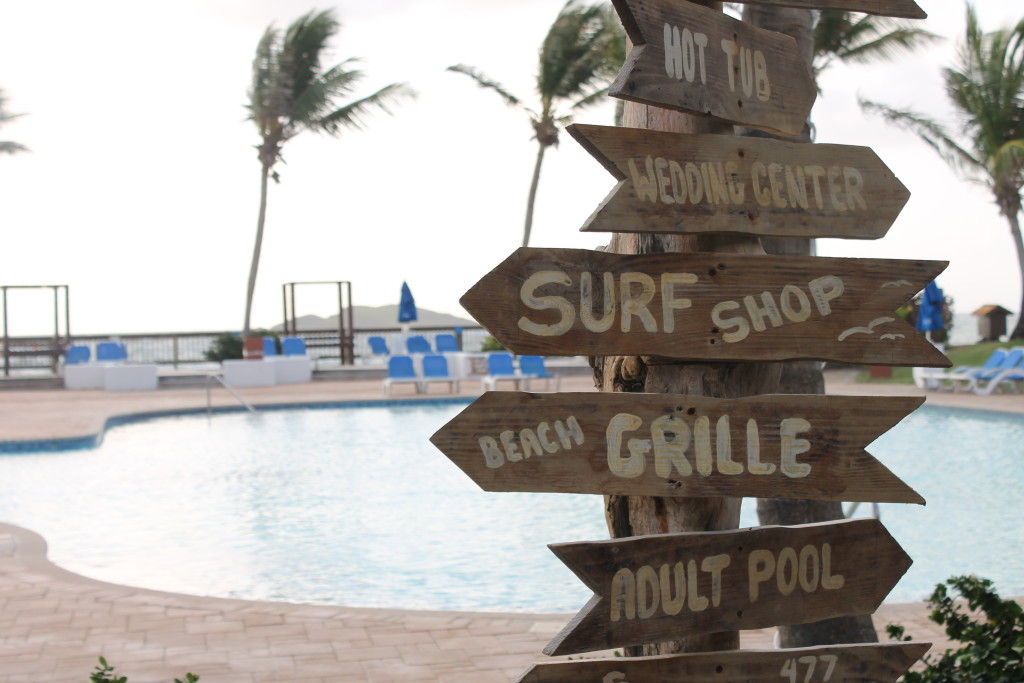 Don't wander off into unknown places after dark but-
Do enjoy a romantic moonlight walk with your hubby!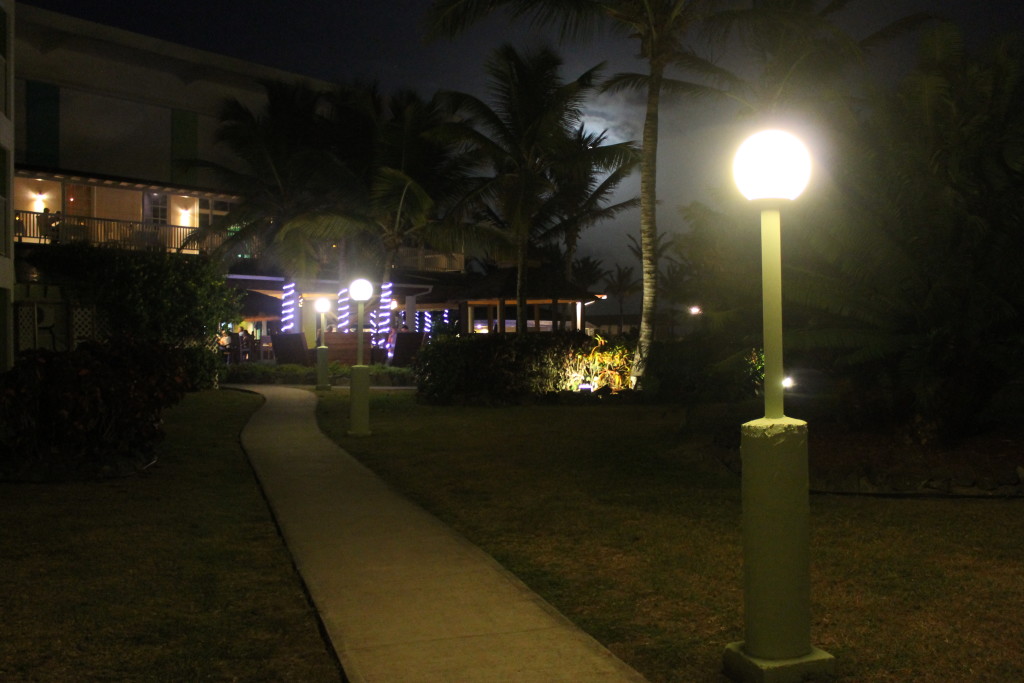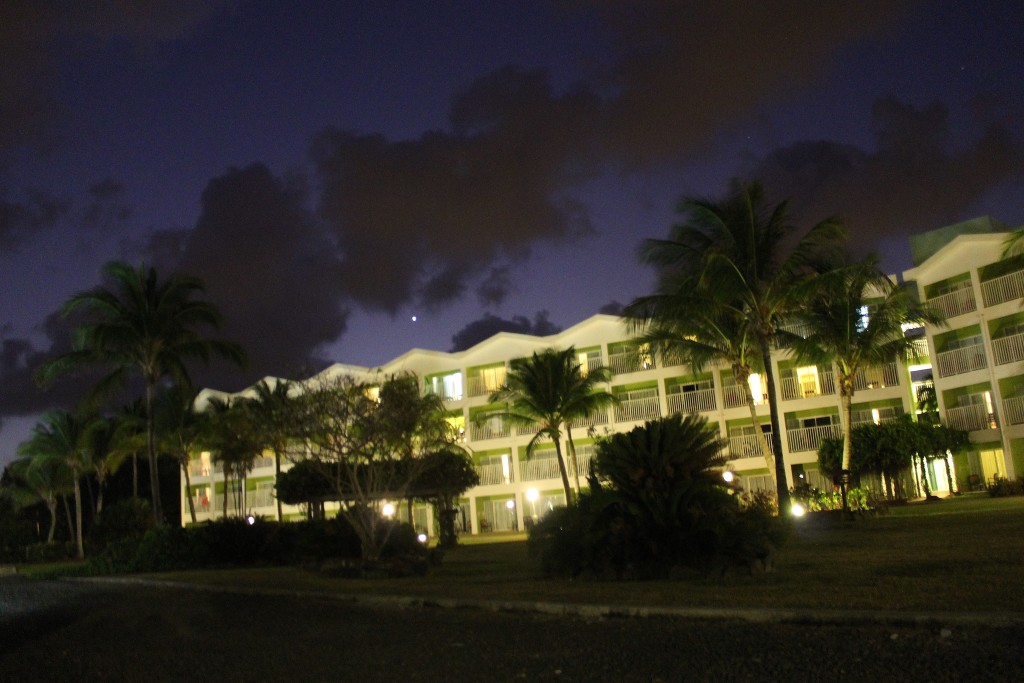 Don't play with wild island dogs…
Do hug little wet puppies that live in a tree root!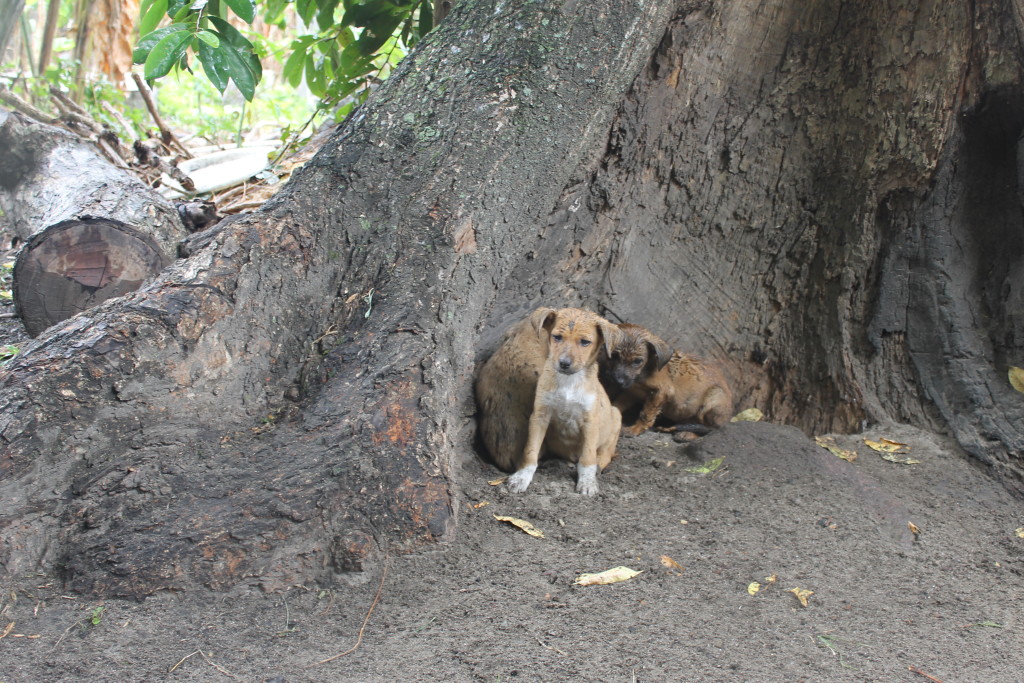 (Okay- I probably shouldn't have played with them either but I mean- c'mon!  They're so cute and fuzzy and they live in a tree!)
And If you set your sights on climbing a mountain-
Do give it a try!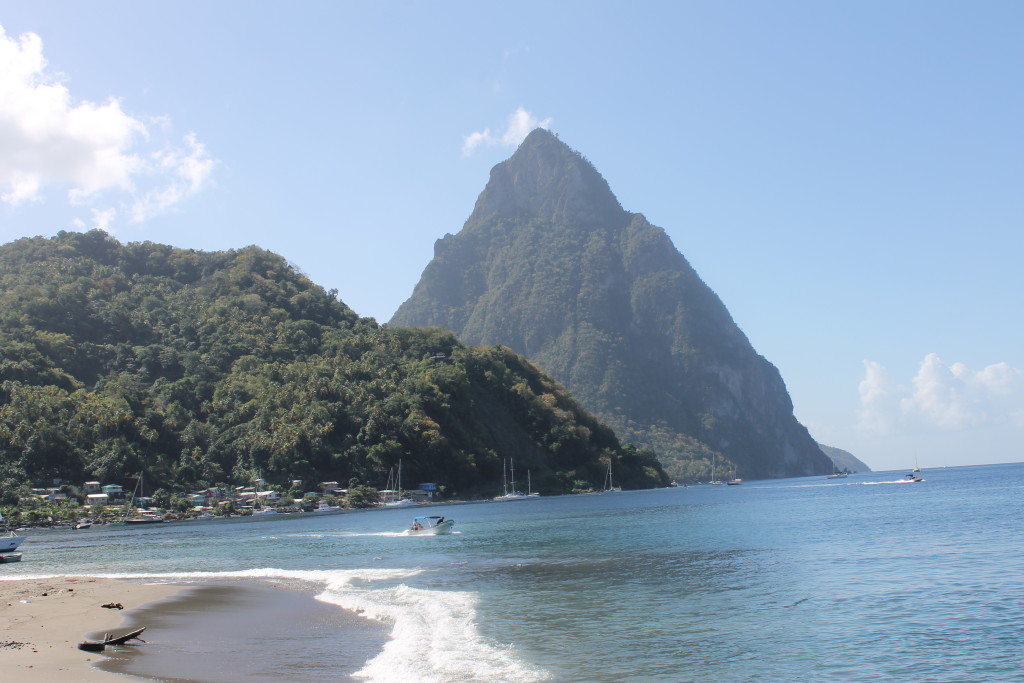 (Yes- that mountain!)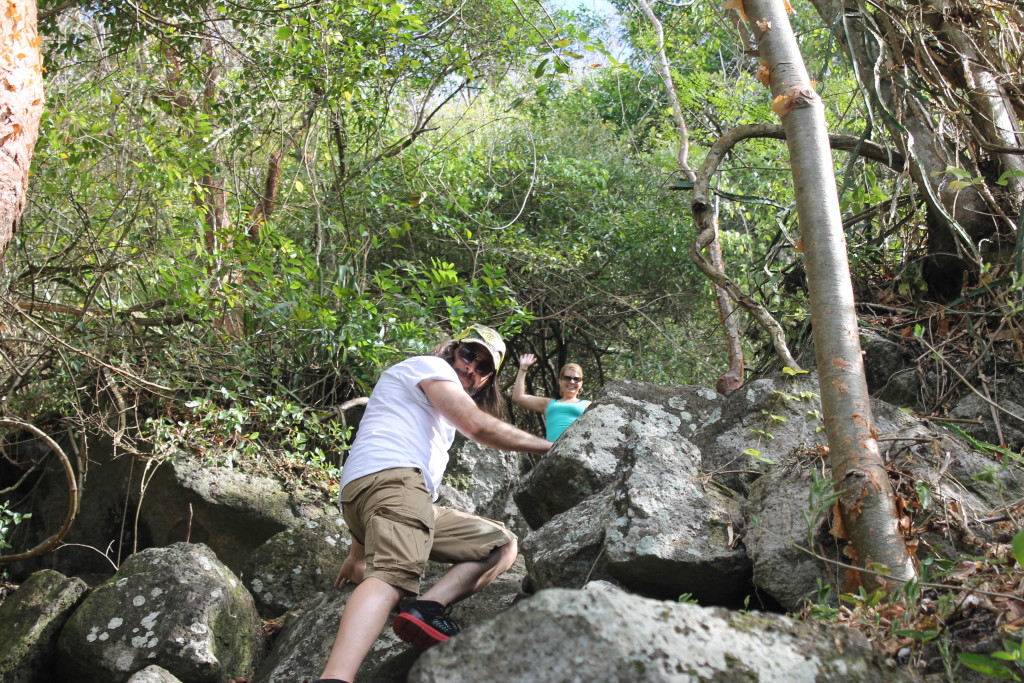 Don't ever give up!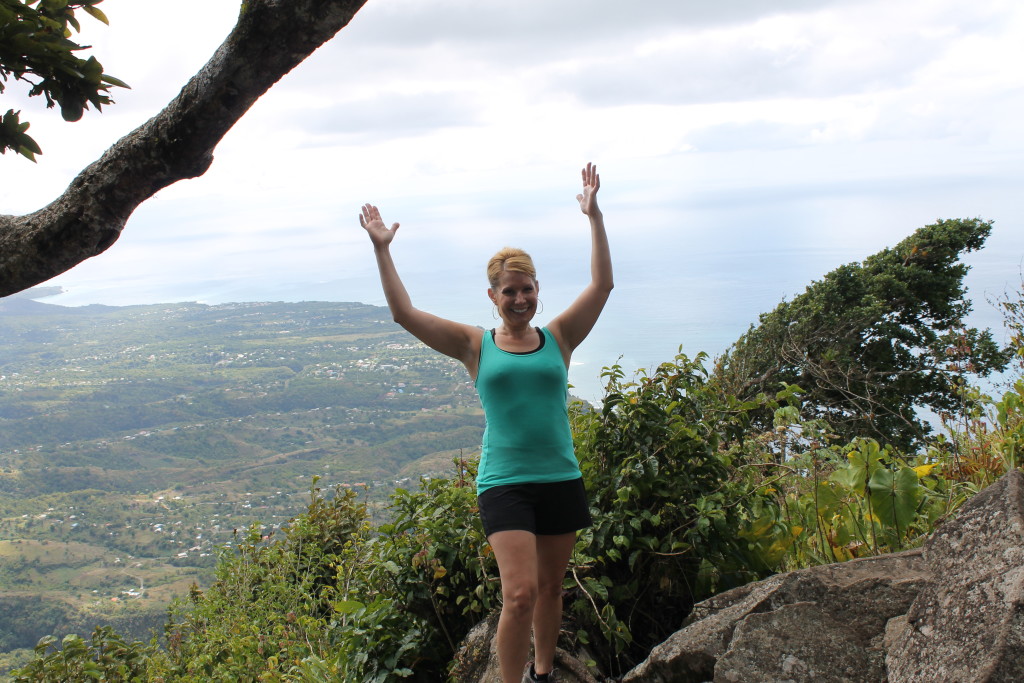 And when you reach the top-
Do Enjoy the view!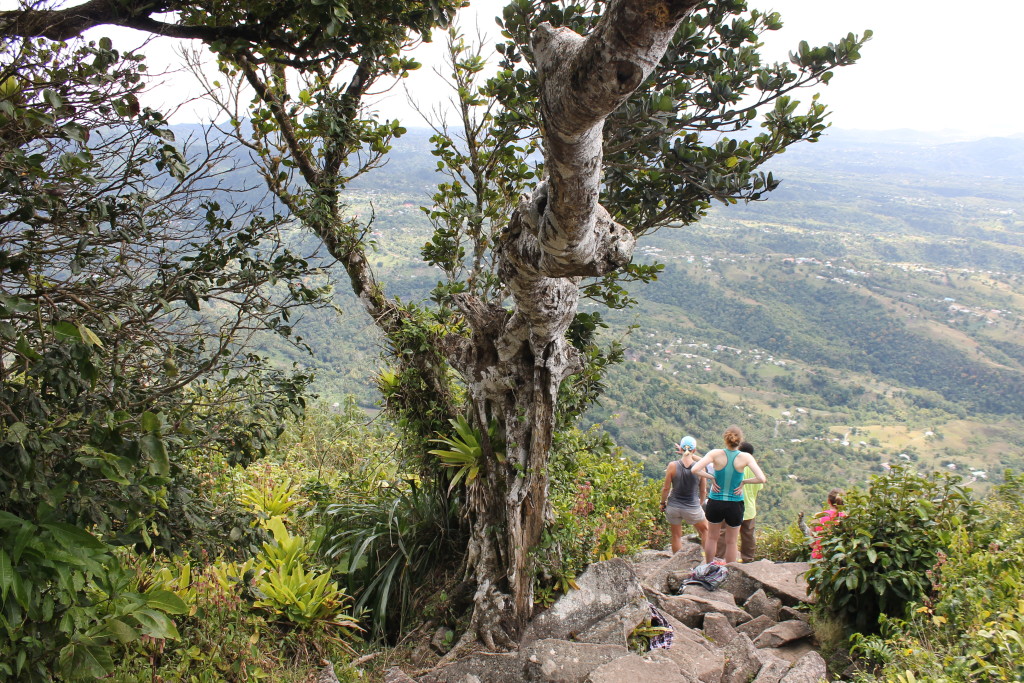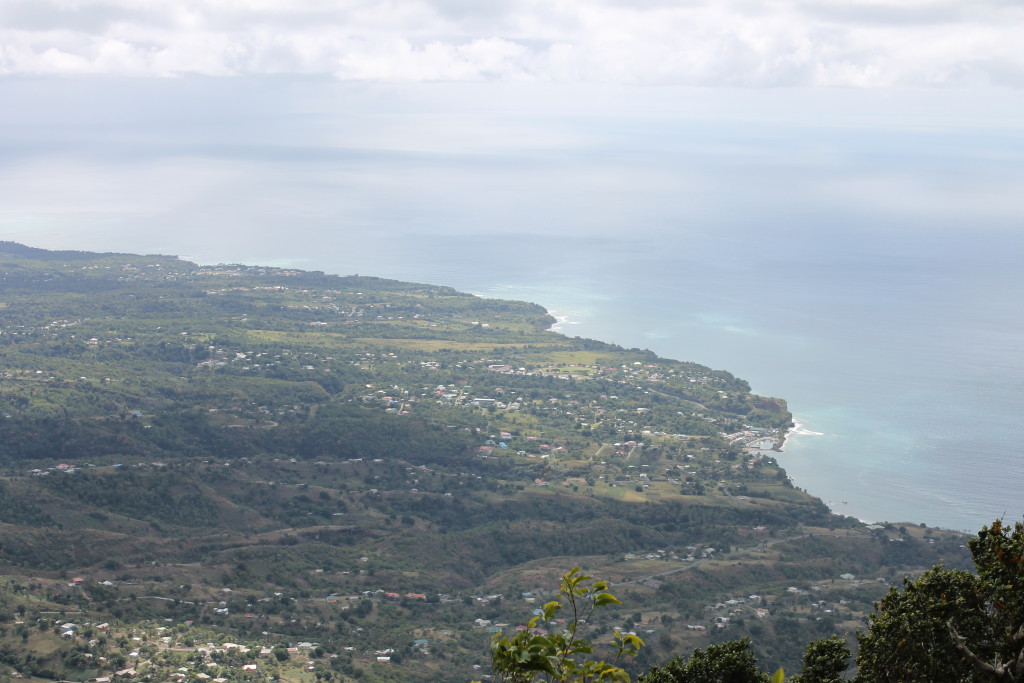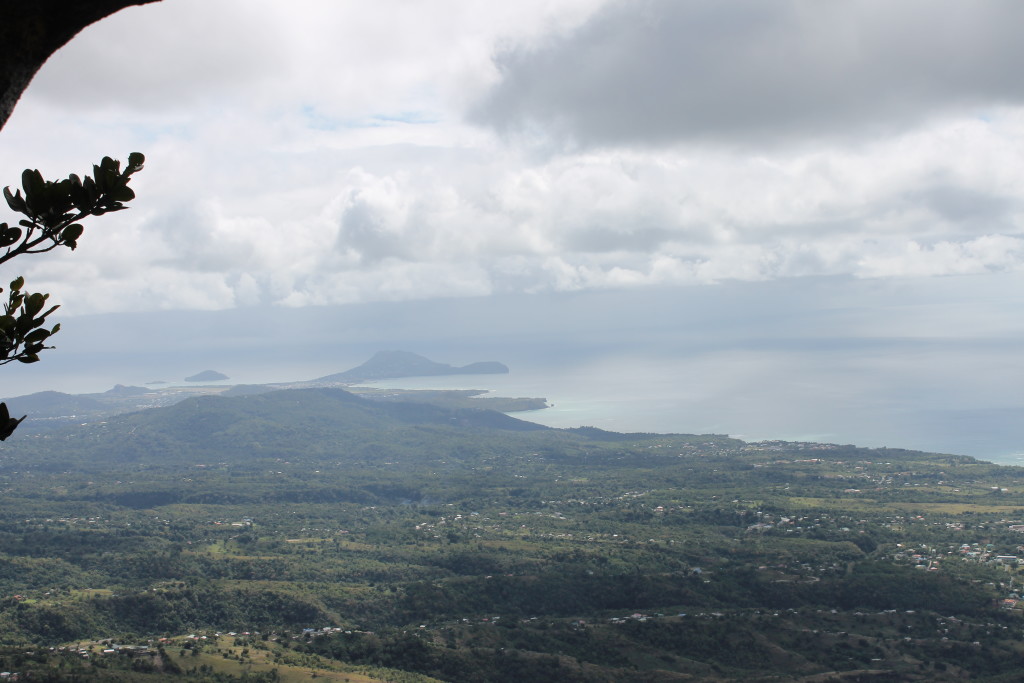 But on your way up make sure you-
Don't carve your name into 300 year old Mango trees!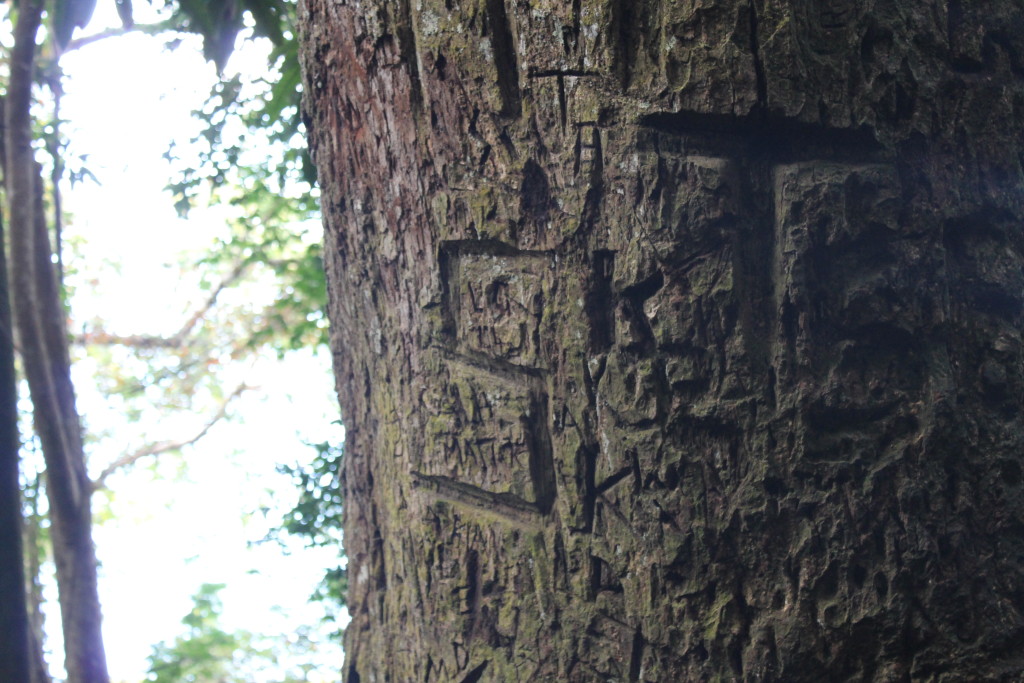 (Do appreciate how awesome any 300 year old tree is!)
Don't forget to tip the people who make your accommodations even sweeter!
Do enjoy five days of towel animals in your room!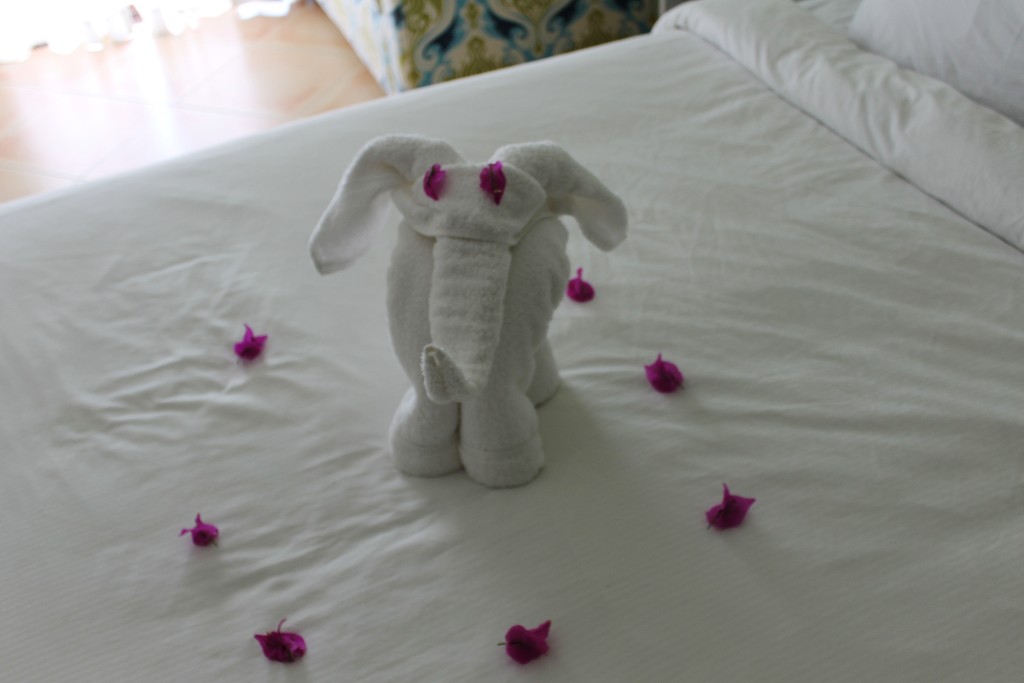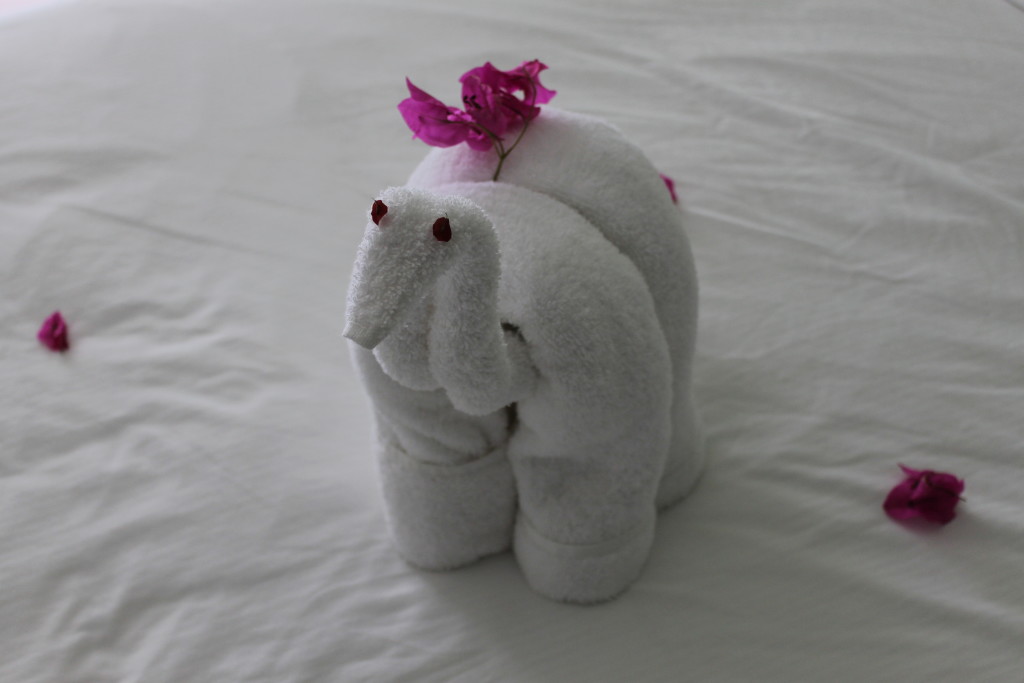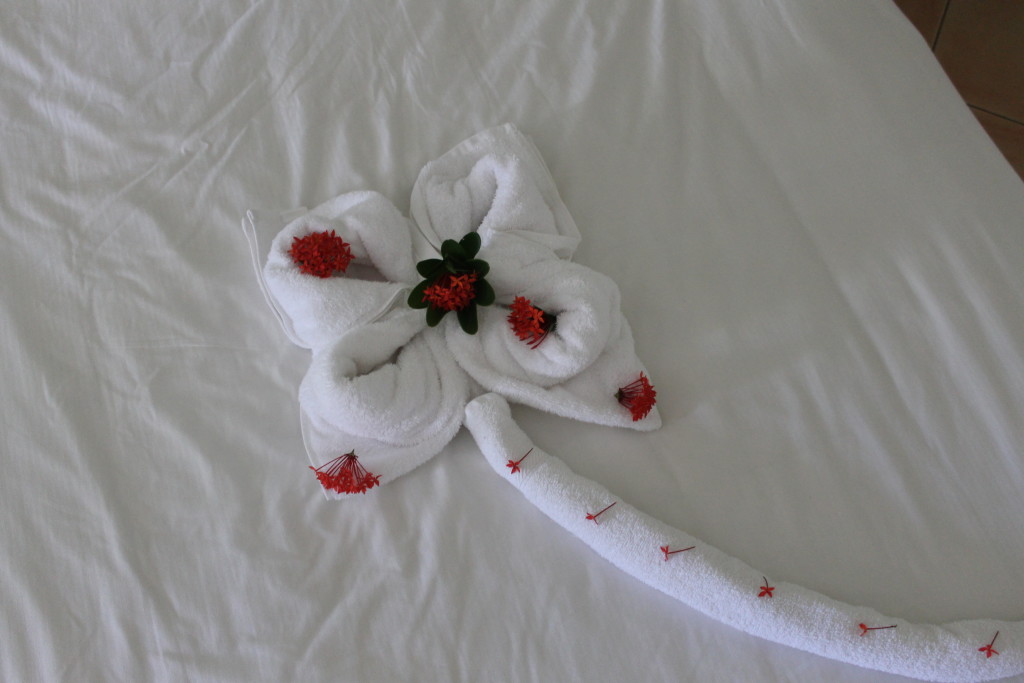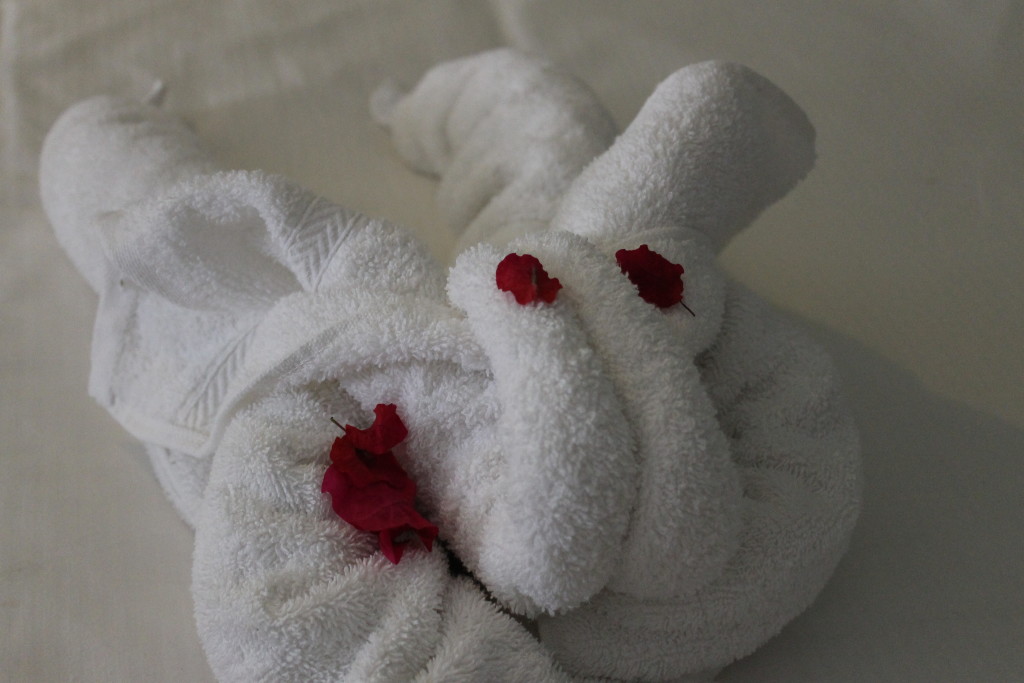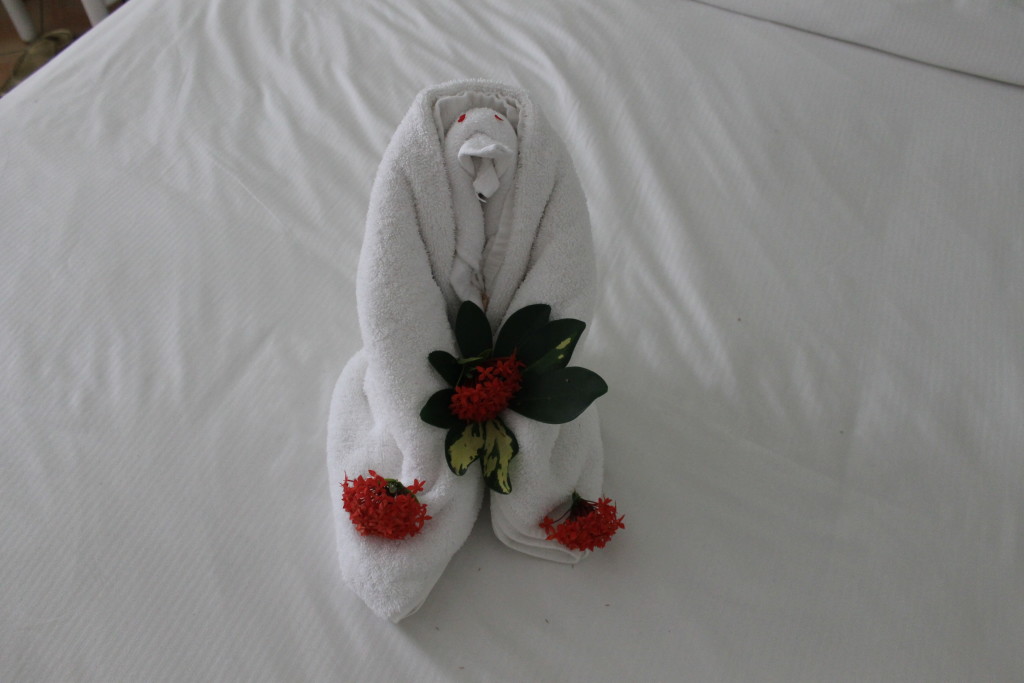 And most importantly-
Do have an amazing time!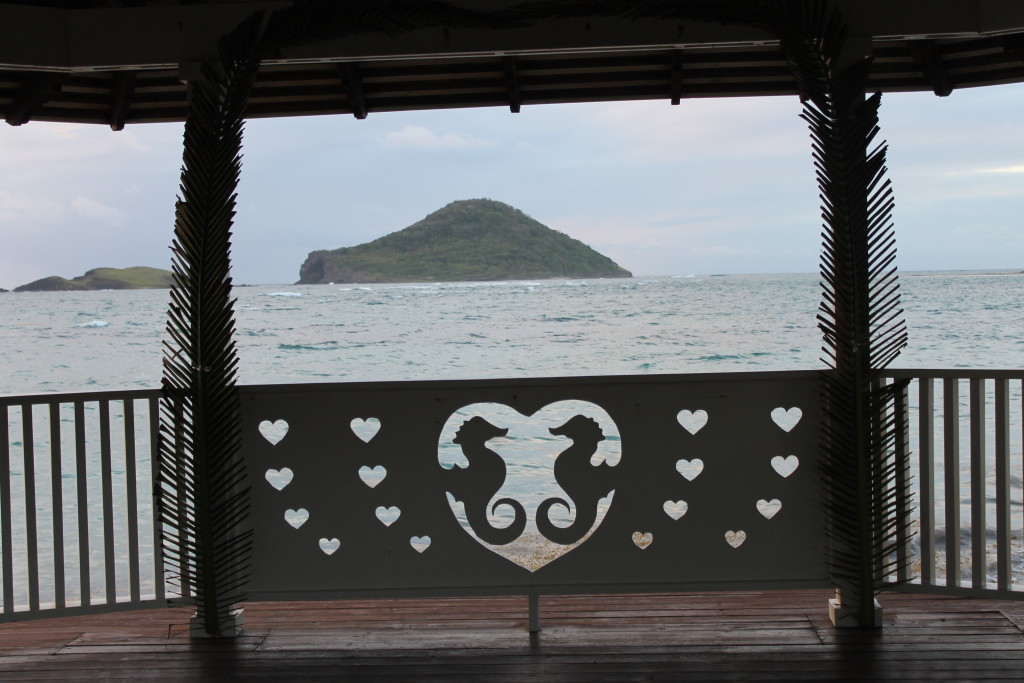 Thanks to Matt, Tricia, Mike & Ranee who made this a great first tropical adventure!
We had a blast!