Home for the Holidays House Tour
Welcome to a tour of my favorite place to be for the holidays!  The place we will all gather on Christmas Eve for good food, drinks and good times with loved ones!
My childhood home started off as a simple farm house and has been renovated into the log cabin look my parents always dreamed of.  It certainly makes coming home for the holidays pretty dreamy!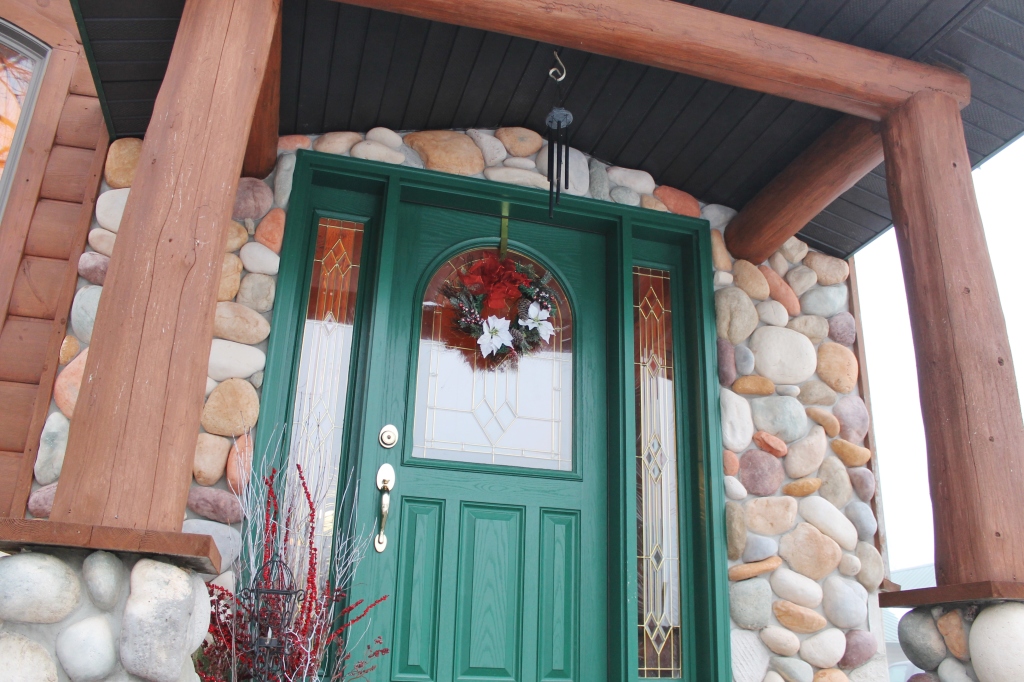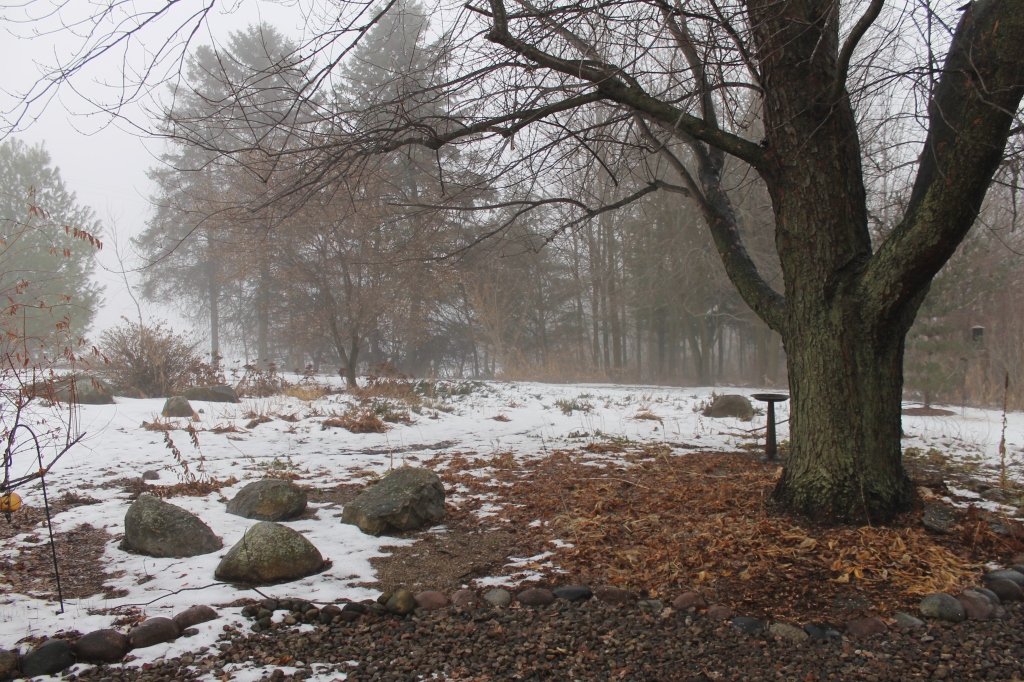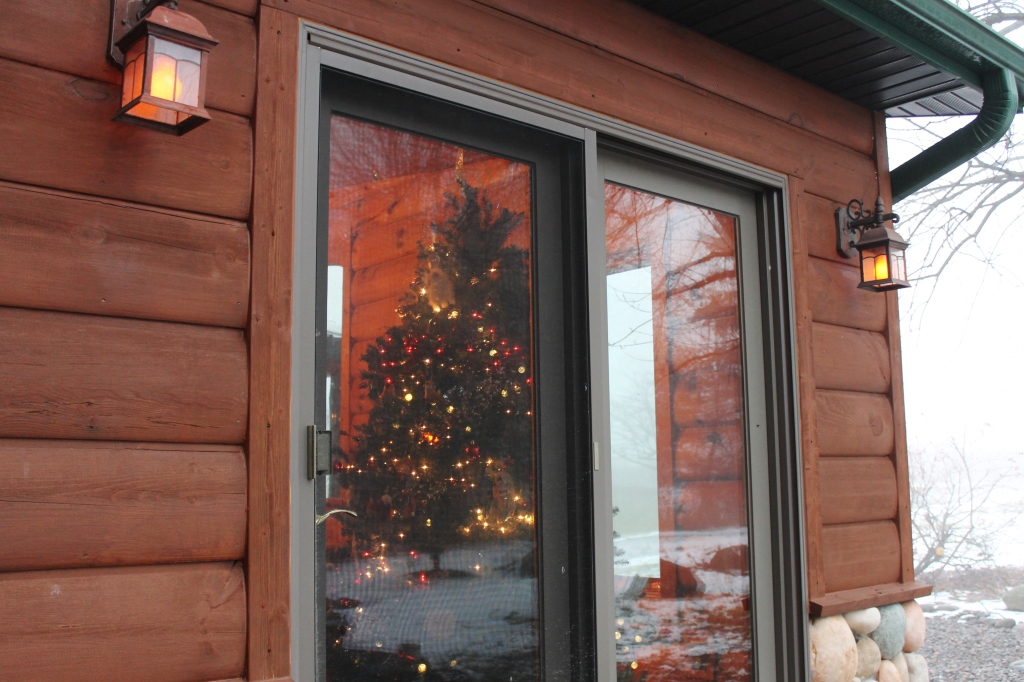 The dining room table is usually always ready for a gathering…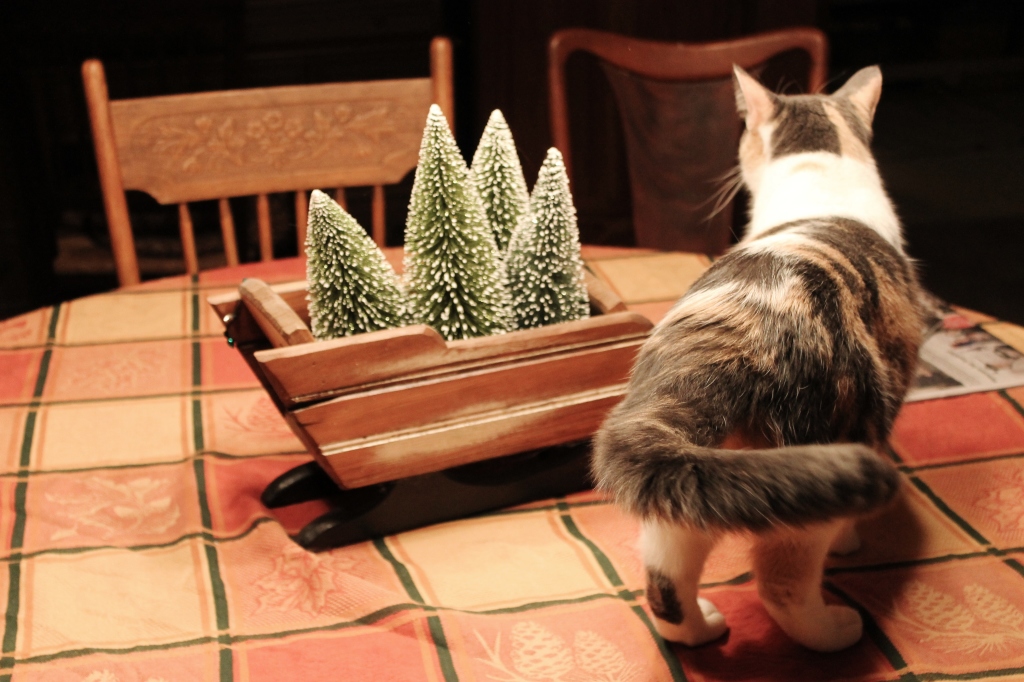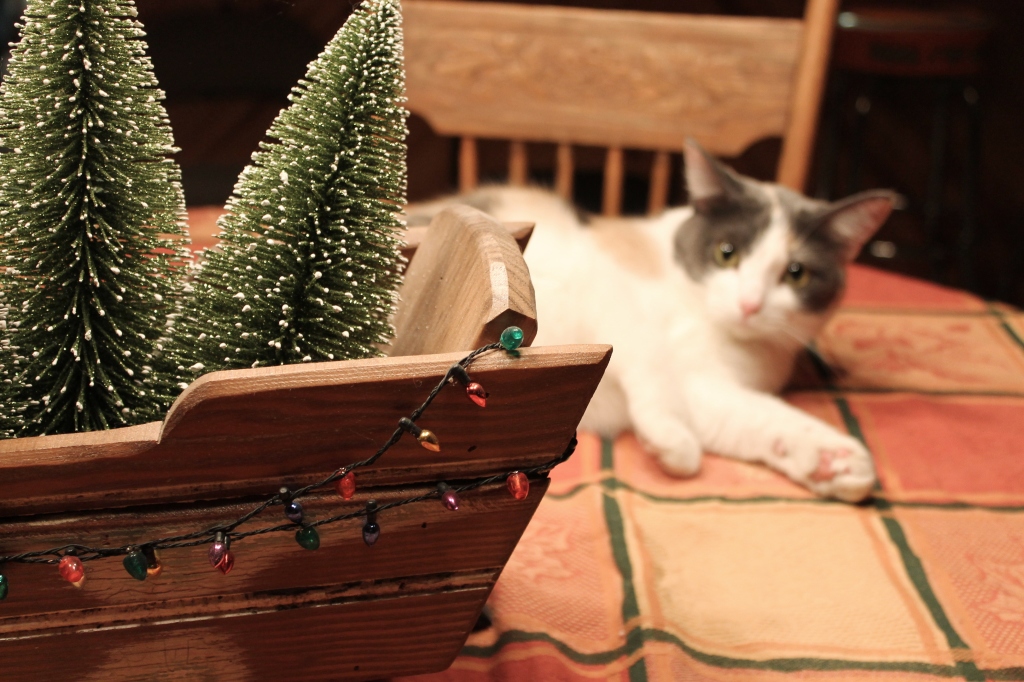 With berries and fuzzy ferns twisted into the craftsman chandelier…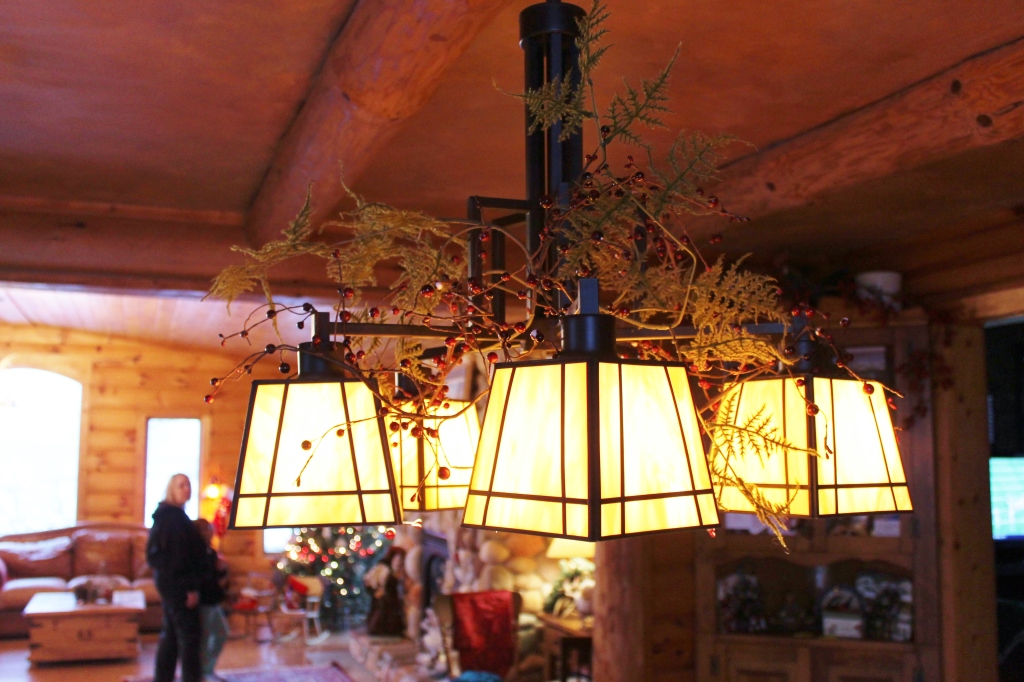 The woodland theme continues over on a cupboard in the dining room where the log cabin lamp makes a perfect backdrop for plastic toy deer and an antique looking santa collection.
A reproduction black and white photo of a north woods logging camp leans over the more summery art that sits atop the cabinet the rest of the year.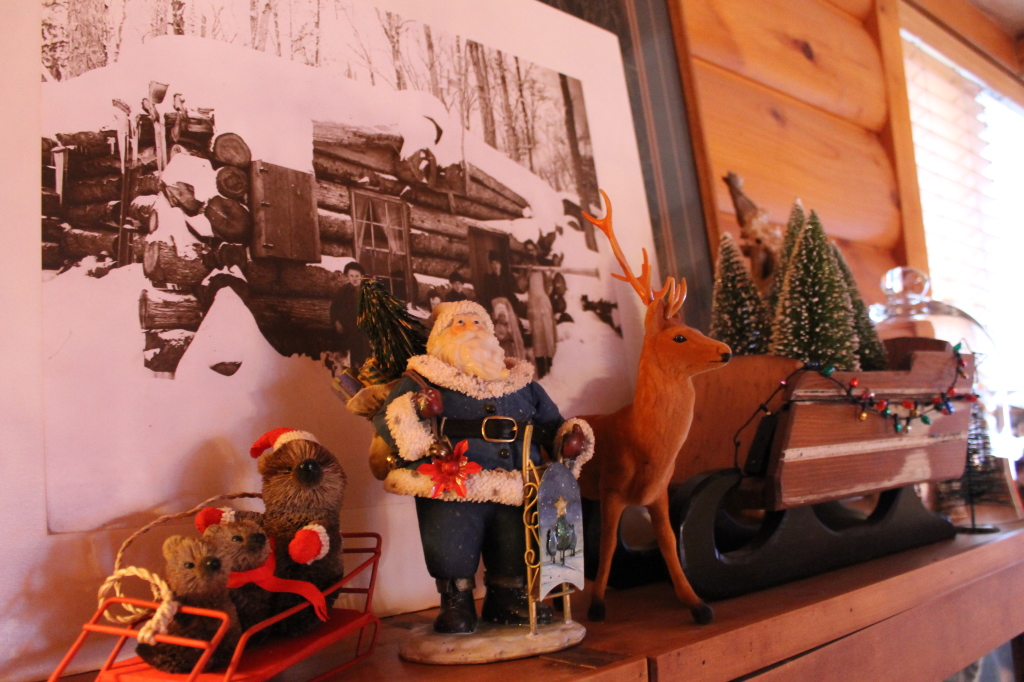 As you pass the roll top desk on your way upstairs you'll notice a few holiday details…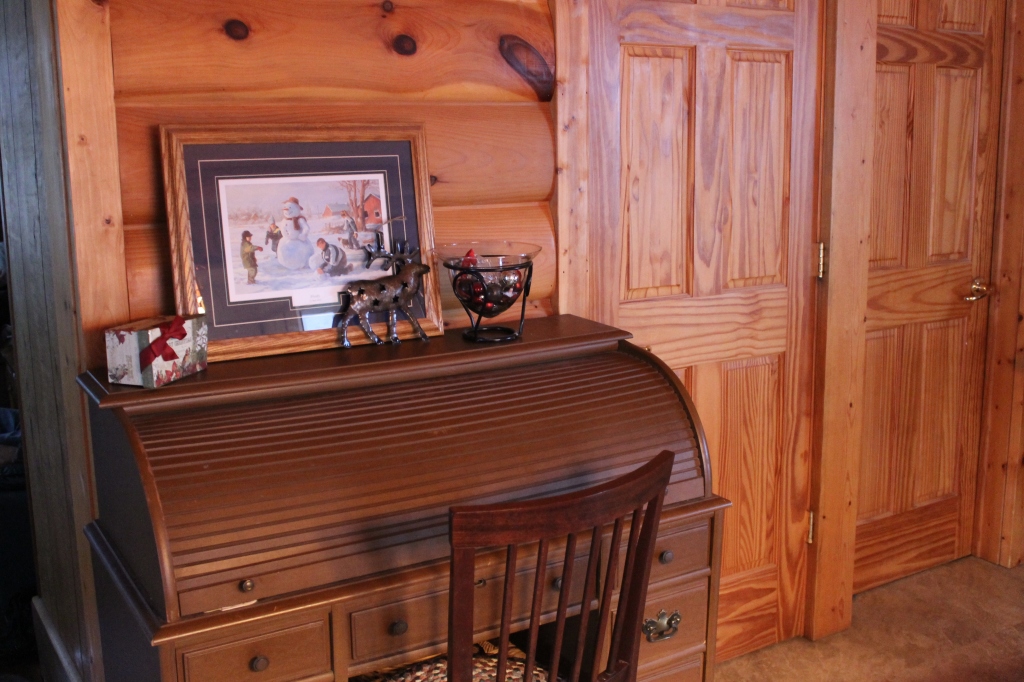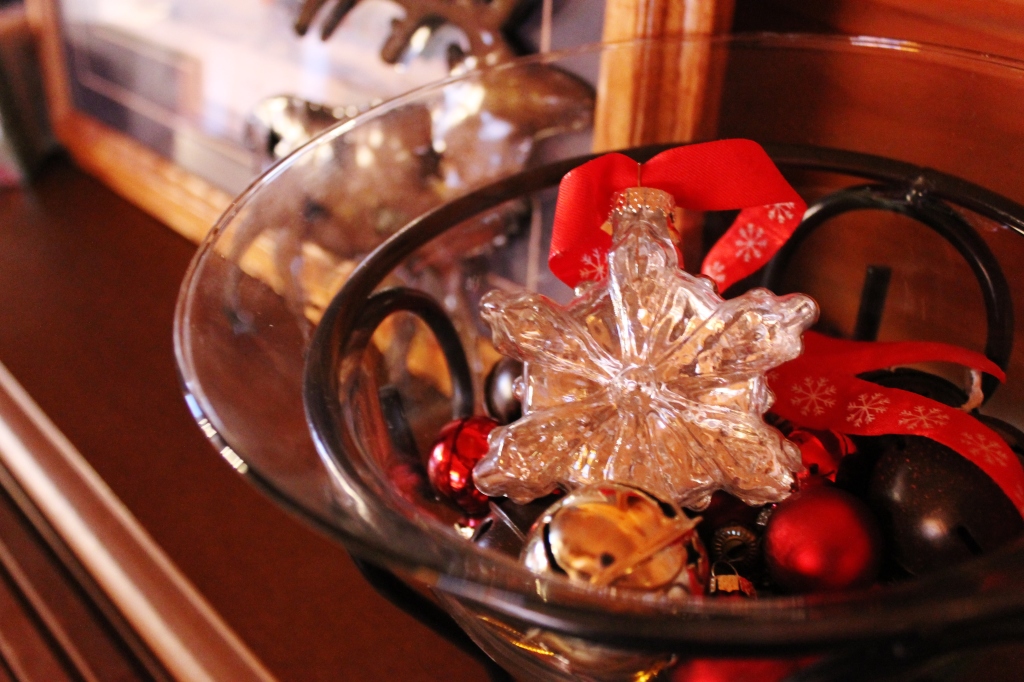 And the skinny rustic Christmas tree decorated in the upstairs bedroom gives a spot for silver star ornaments mixed with the old Victorian ones I remember from my childhood.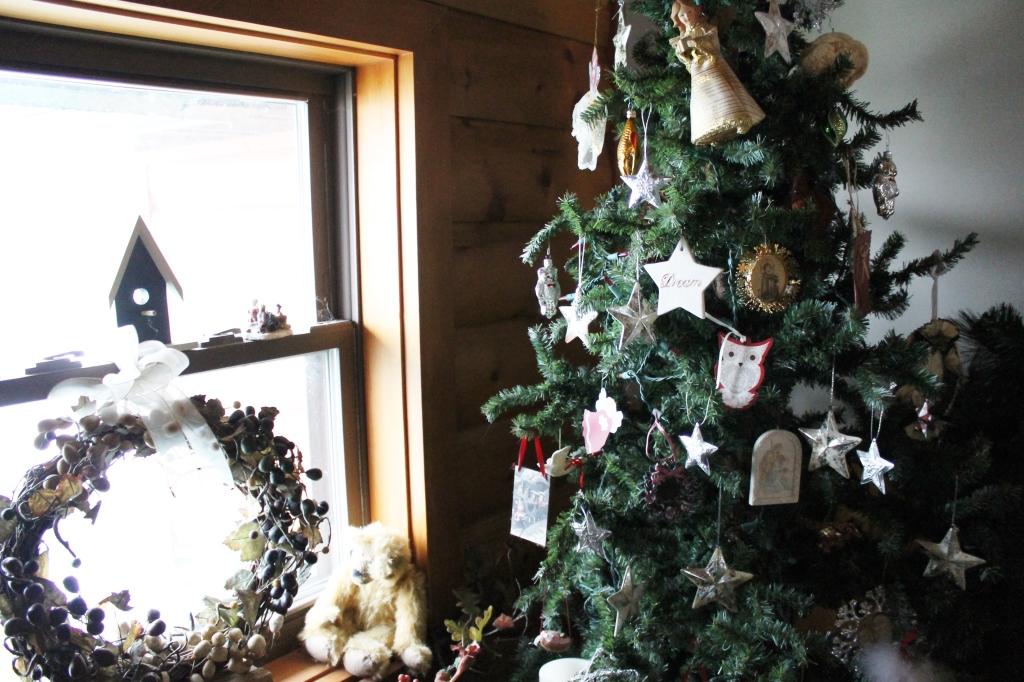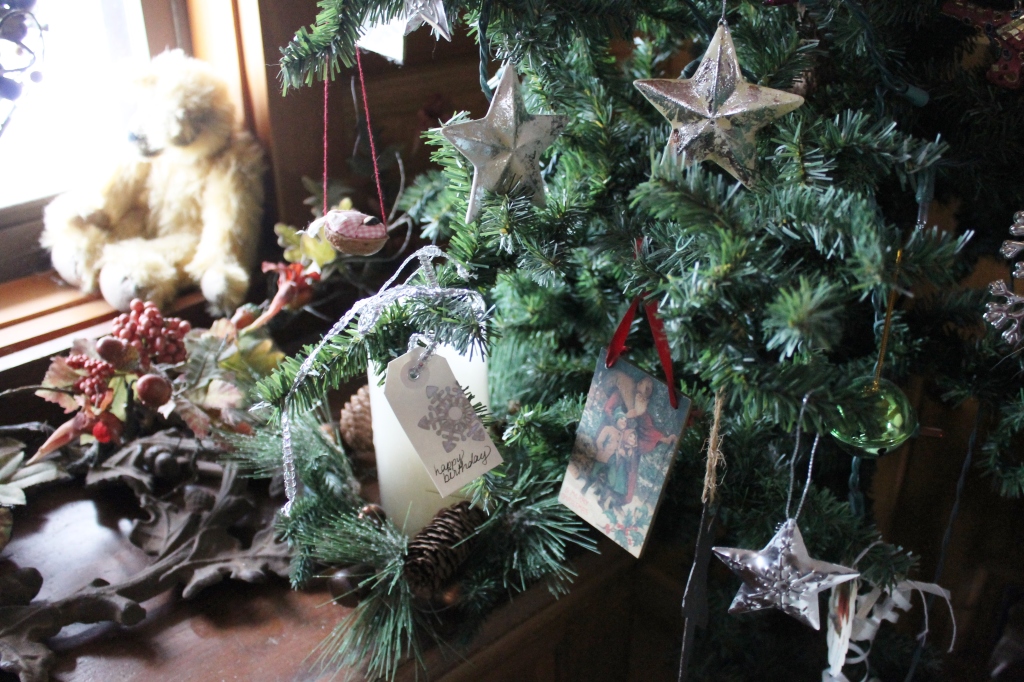 Back downstairs, even a plate ledge off the kitchen holds some holiday treasures…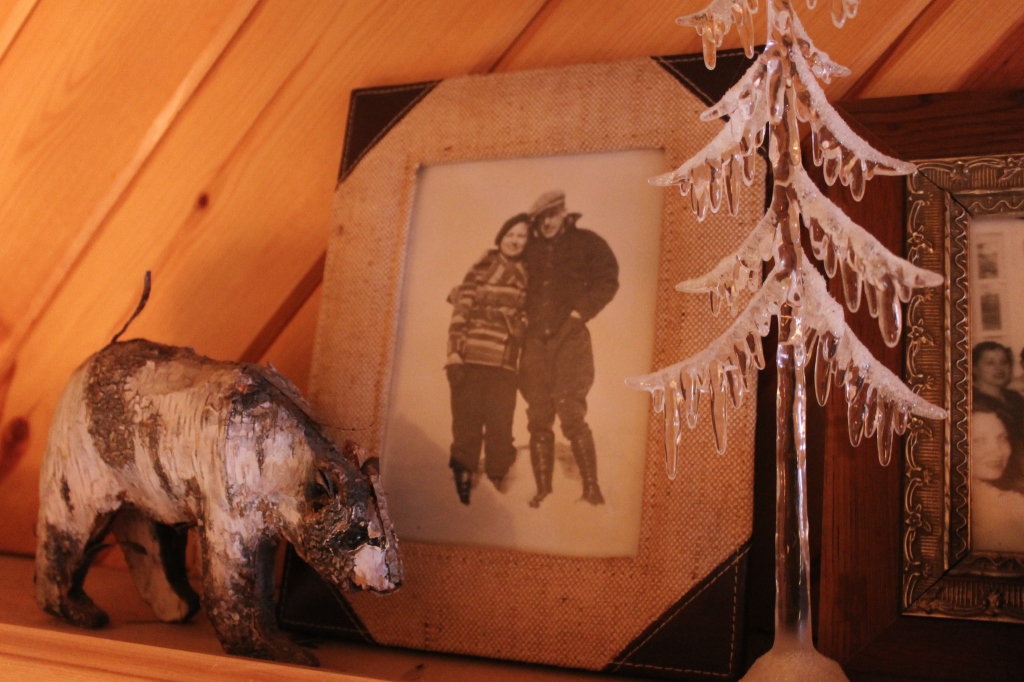 Black and white family photos mix with a birch bark bear and icicle tree.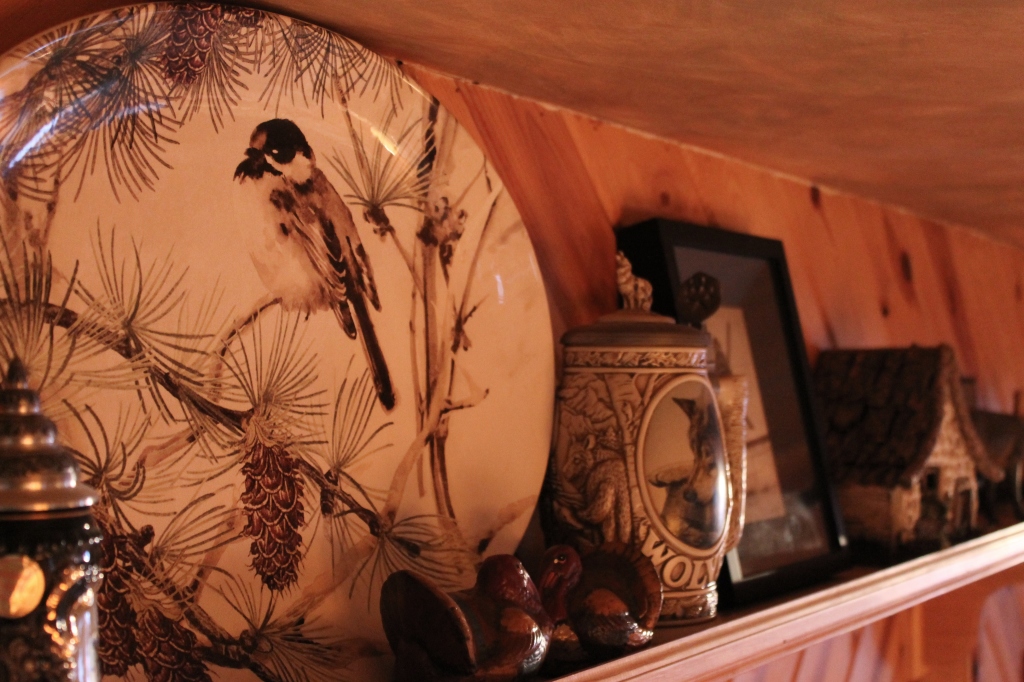 The Great Room addition on the house, complete with log walls, a fieldstone fireplace and antler chandeliers.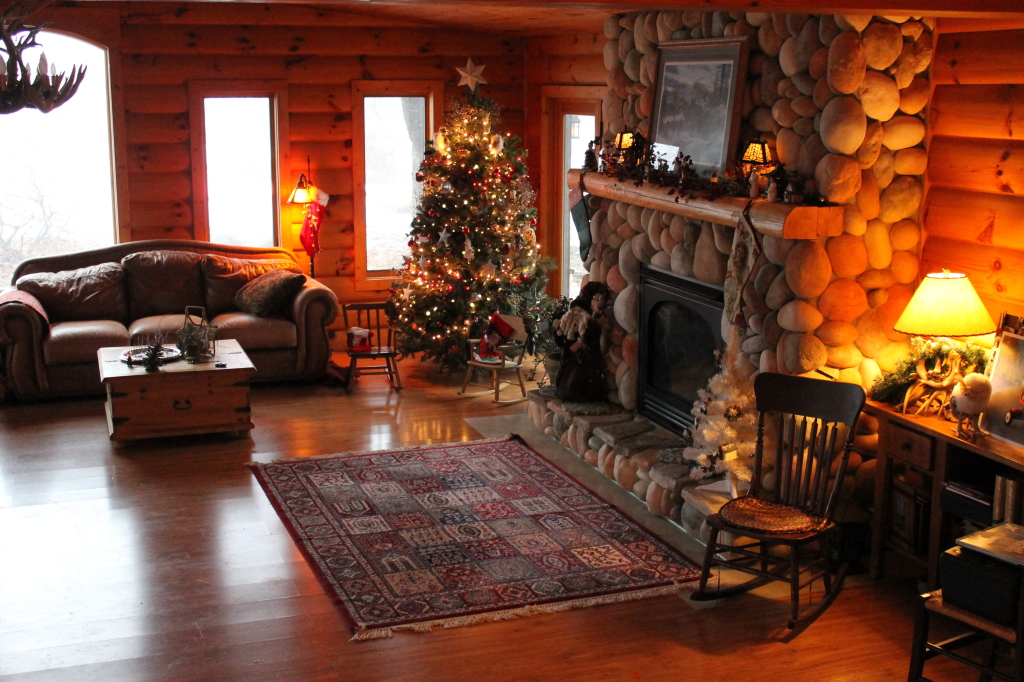 The mantle is decorated with stain glass lamps and red berries.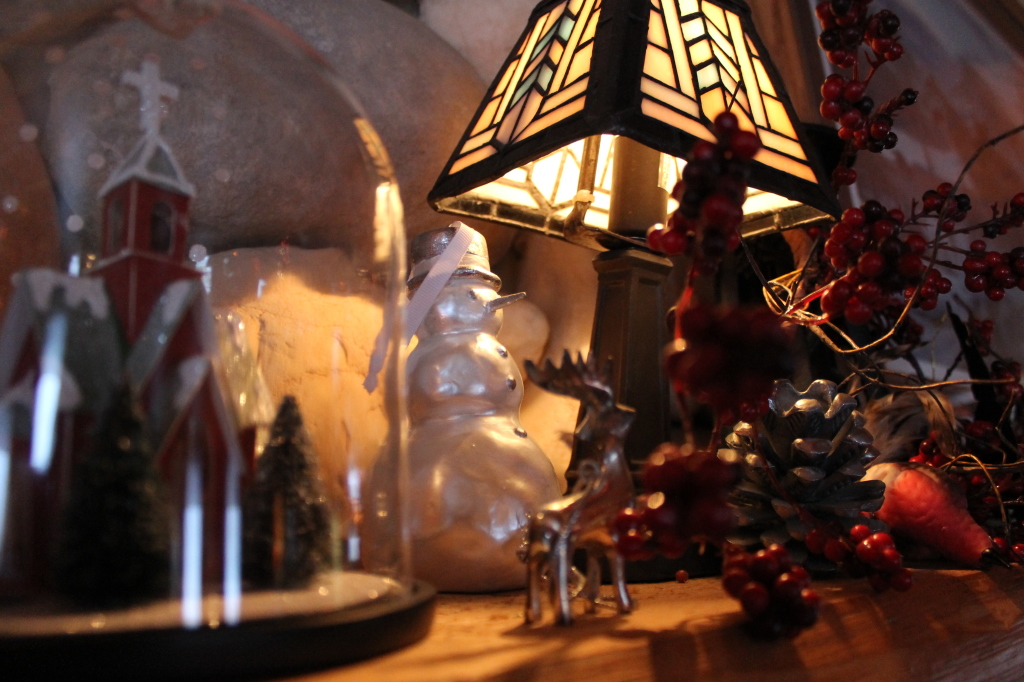 A side table holds an antler lamp dressed up with a pine garland and woodland gnome wreath.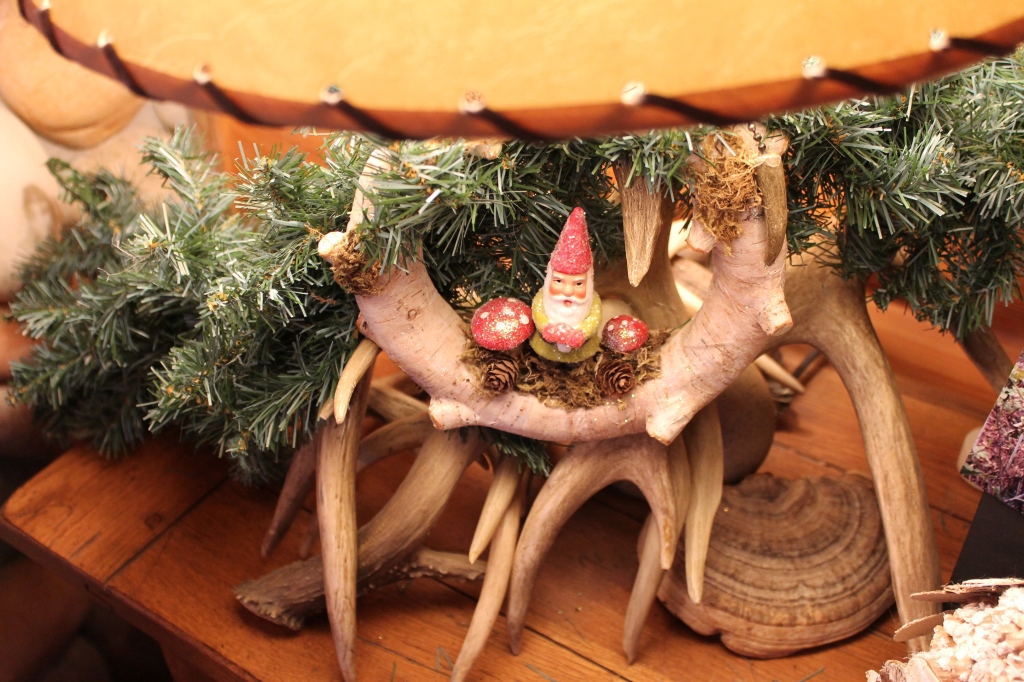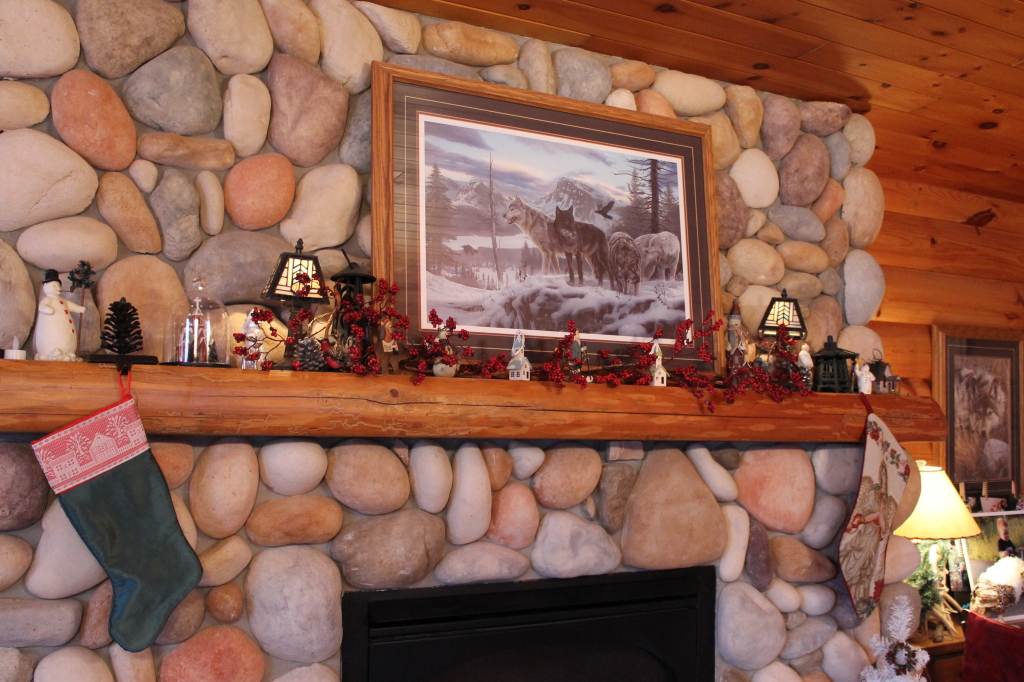 And as an extra special touch- the hearth is the perfect spot for a faux white tree decorated with red and white houses and berries wreaths.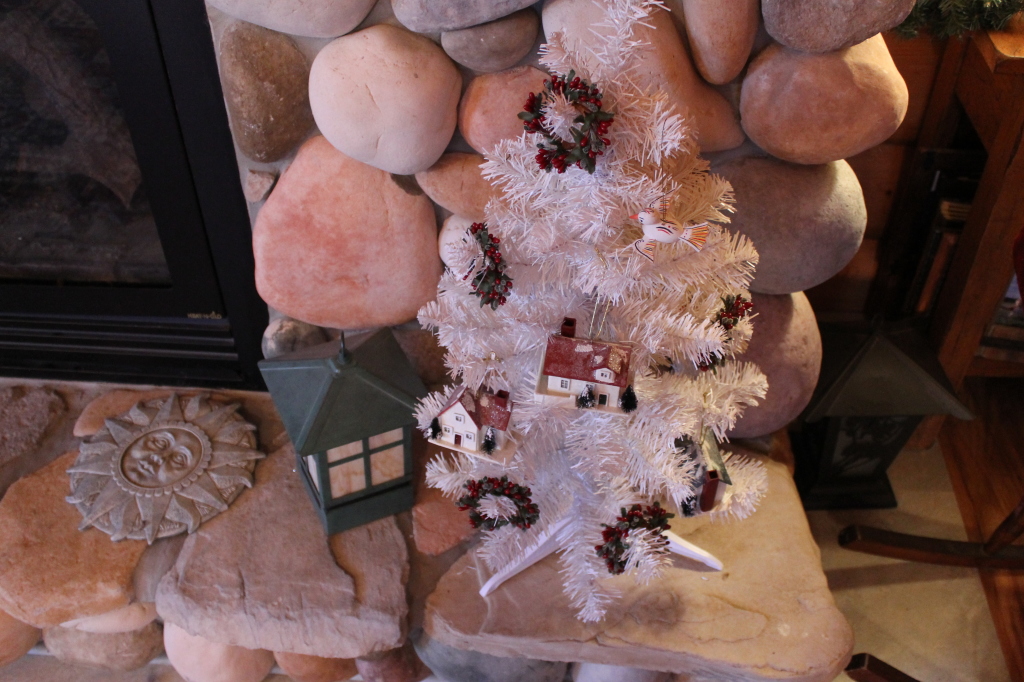 Warm and cozy and ready for everyone to come home for Christmas!