New Ideas for a Campfire-Snack Classic!
August 10th has been declared the National S'mores Day of 2014!  So watcha gonna do to celebrate?  How about enjoying the dessert in its many forms?  Here are a few new ways to look at the camping-snack original!
First off-  I gotta say I love the traditional s'more so much, they were the favors at our co-ed Wedding Shower back in 2008!  This was a world before Pinterest, people!  I mean, how did we come up with ideas like this back then?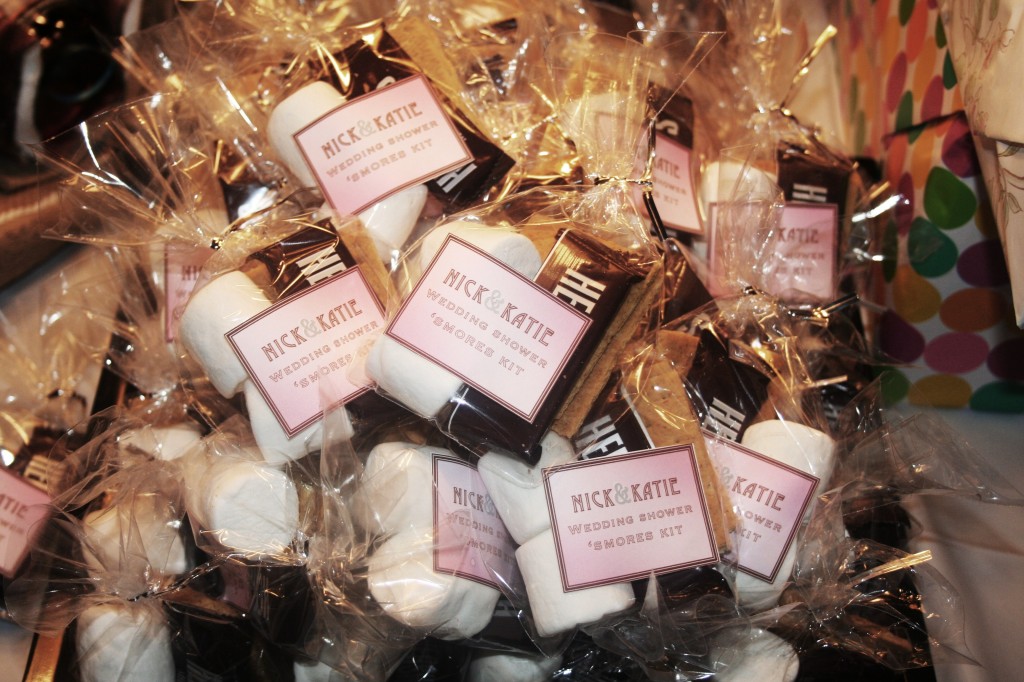 Nick and Katie S'mores Kit.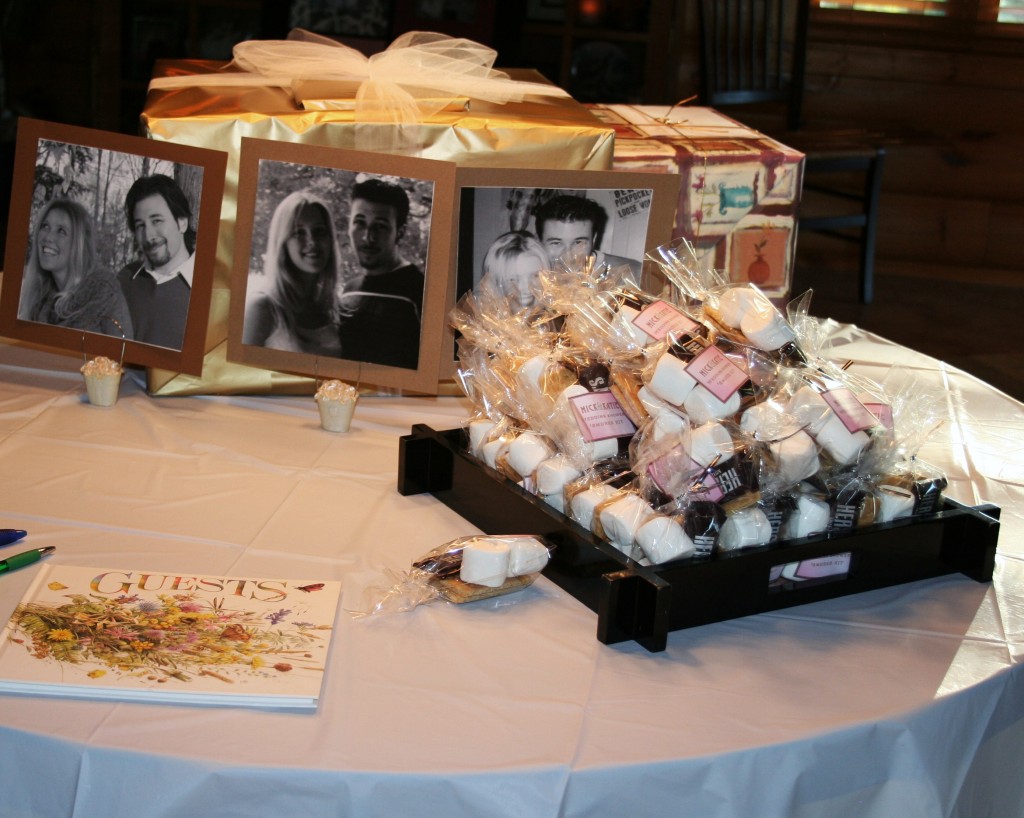 Ready for guests to help themselves!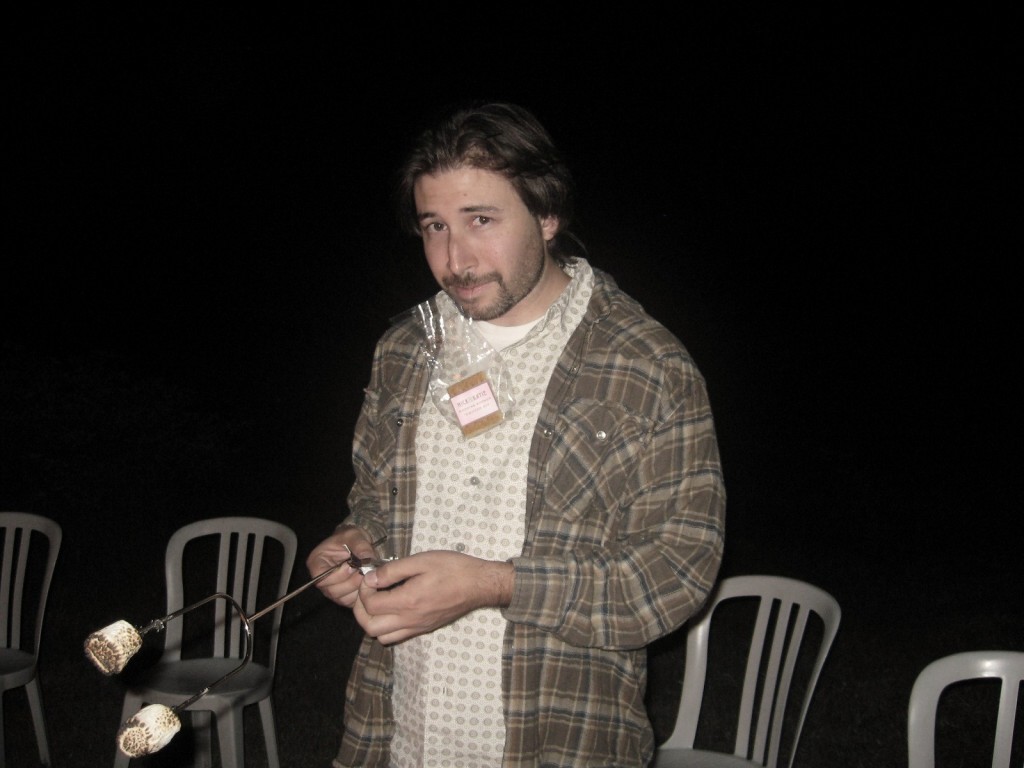 The party ended with a bonfire.  Here Nick demostrates the usefulness of the kit as he roasts marshmellos.
Onto some less classic versions…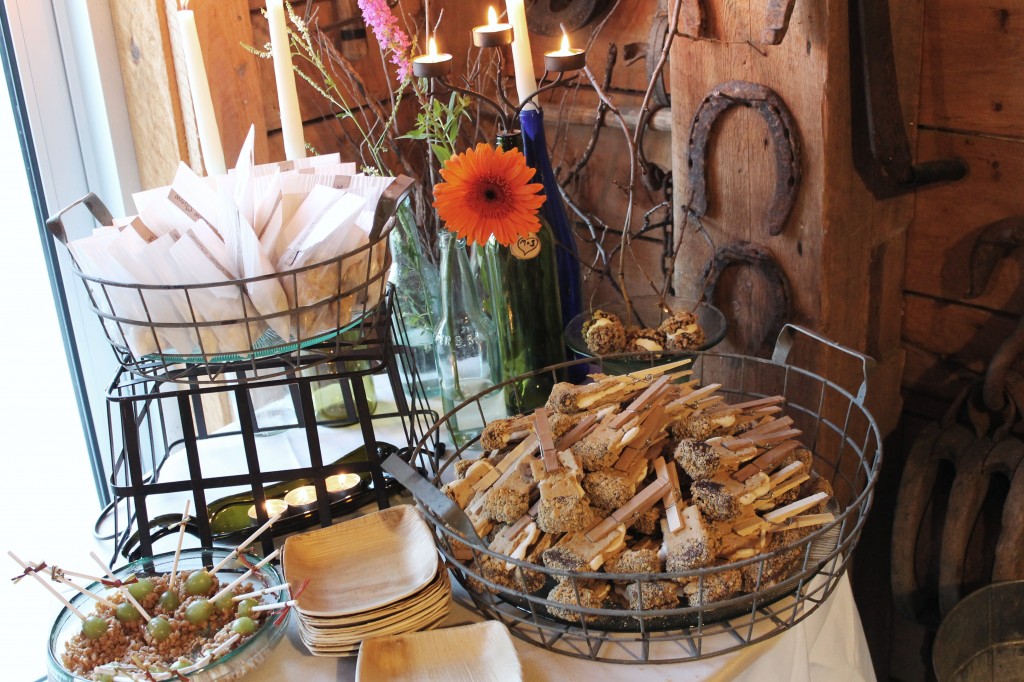 I was recently at a rustic wedding with this amazing idea!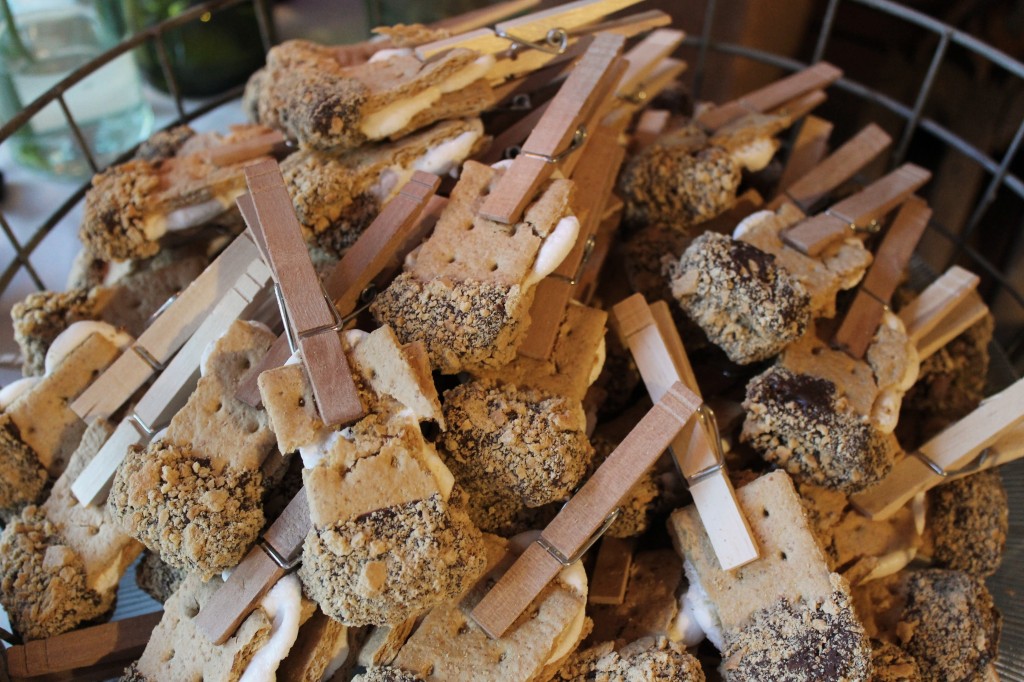 A fully constructed s'mores bite, held together with a wooden clothespin.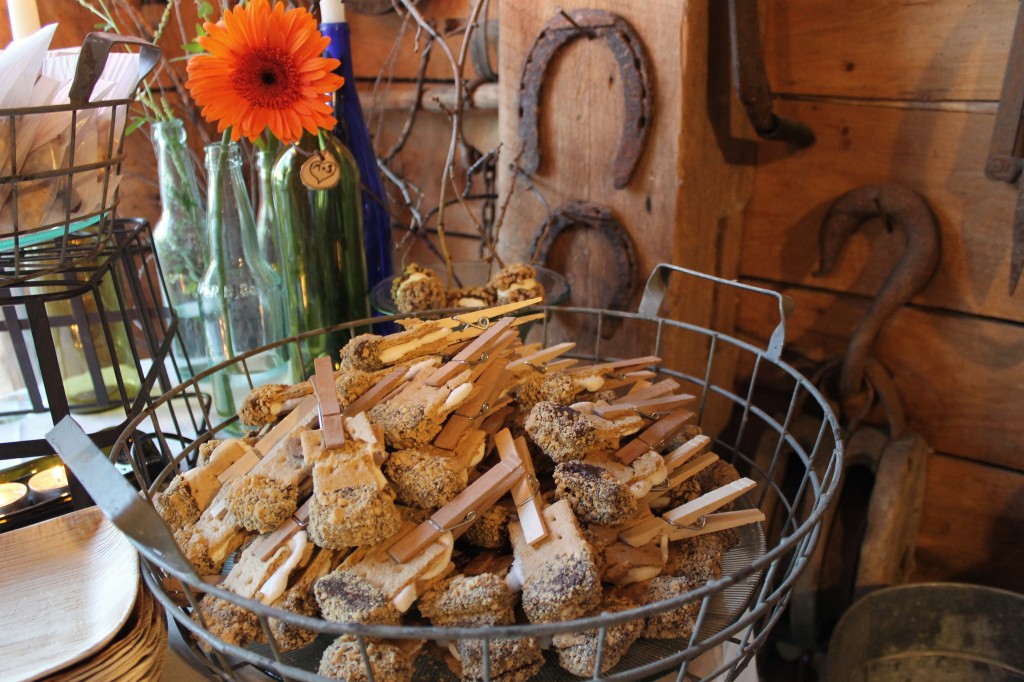 Practical and whimsical at the same time, they  would make a great display piece for any party!
And then there's these: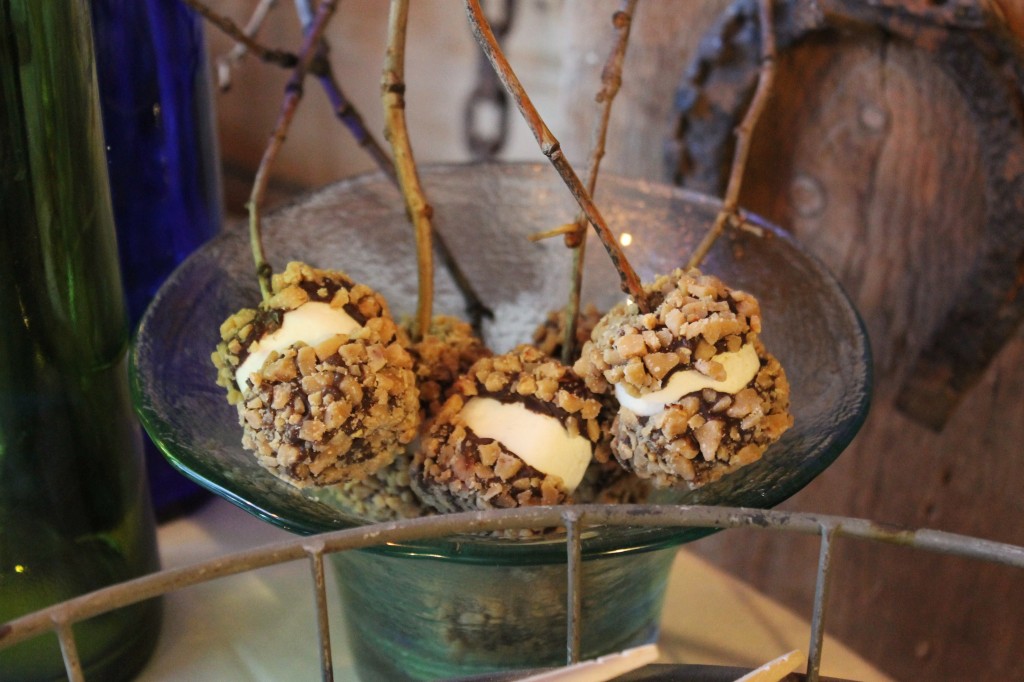 Mashmellos dipped in chocolate and rolled in toffee!  Yum!  Don't you love the twigs?
And finally, from the Queen of Cupcakes…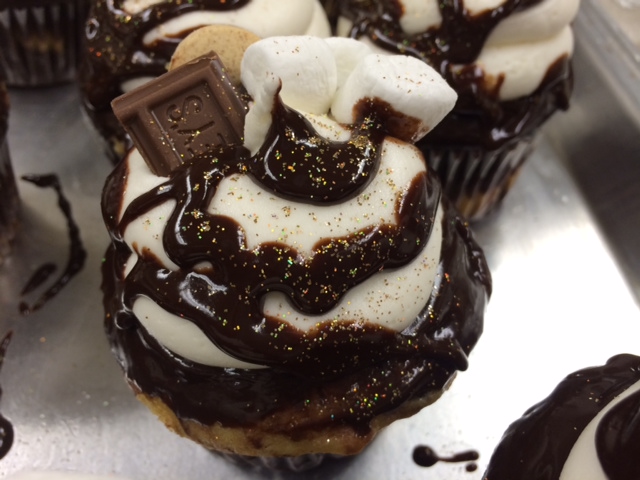 The s'mores cupcake invention by Amanda Cupcake herself!  She sent me these photos right from the kitchen as she baked up a batch of The S'mores Sparklette Cupcake!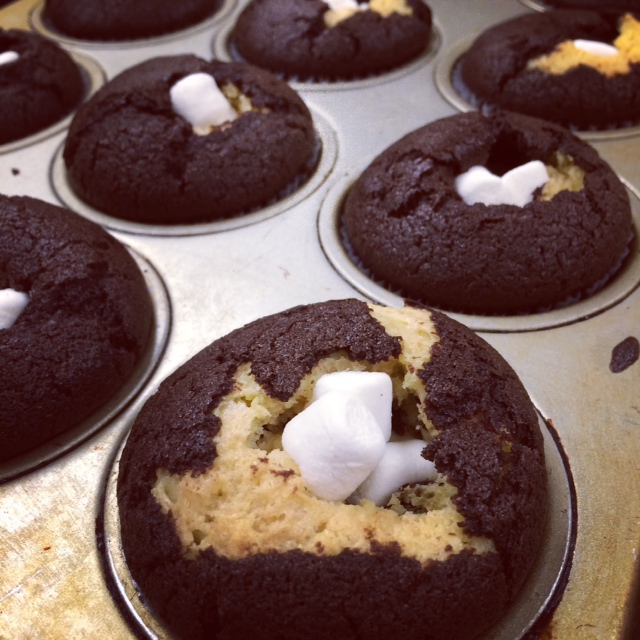 Amanda told me this recipe was one of her first big hits!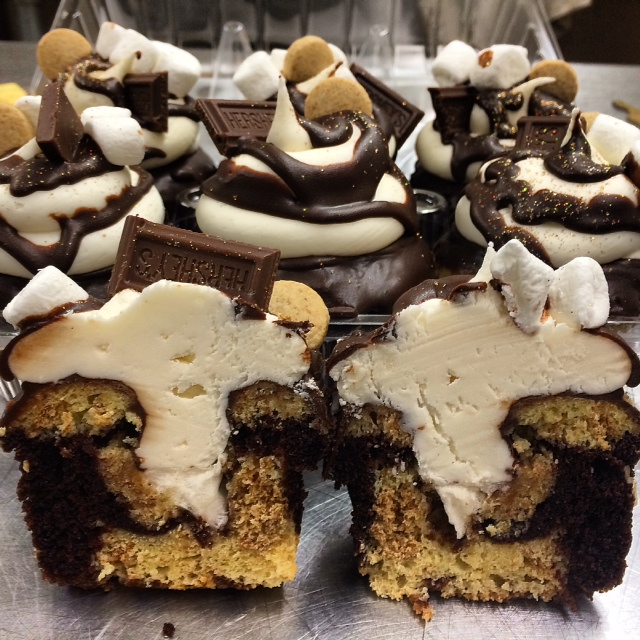 A real "inside" look into the cupcake that started it all for Amanda!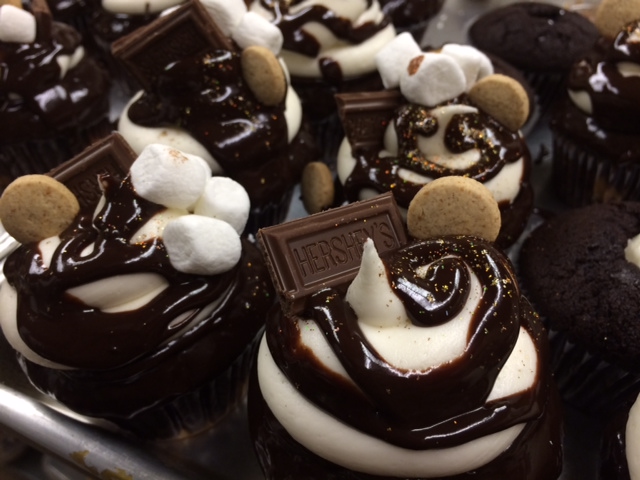 C'mon!  They look amazing!
Amanda delivers to Woodmans in Appleton and Green Bay, Familiar Grounds in New London and Lucky Tree in Waupaca!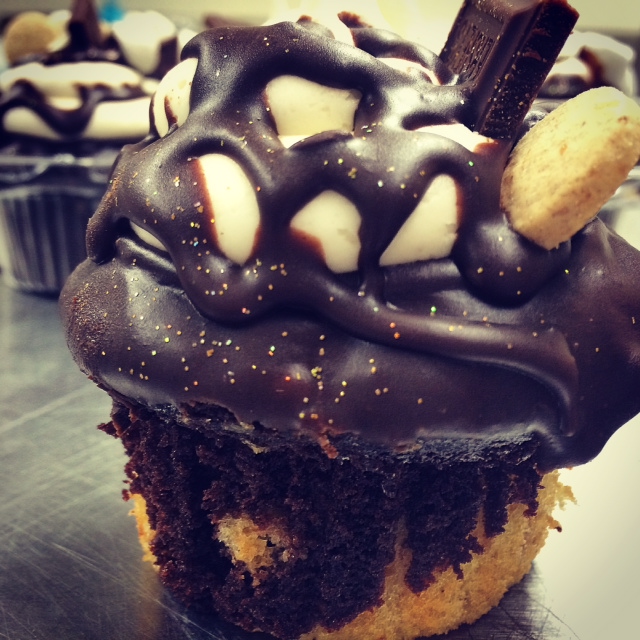 Or, if you are interested in recreating this mouth-watering miracle at home, Amanda has shared her recipe with the world!
As summer winds down, be sure to make the time to recreate your own s'mores treat, in whatever form you prefer!  And if you haven't already- don't forget to "Like" my Facebook page:  Katie Jane Interiors Blog!