Antique Shopping in New London at Water Street Vintage!
I love to support local business and downtown New London has a great new addition!  Water Street Vintage is an antique store with a layout organized for easy shopping.  Each area feels like its own vignette of accessories, rather than overflowing shelves and cases of clutter and old dusty stuff.  You can easily picture buying these pieces and using them for home decor!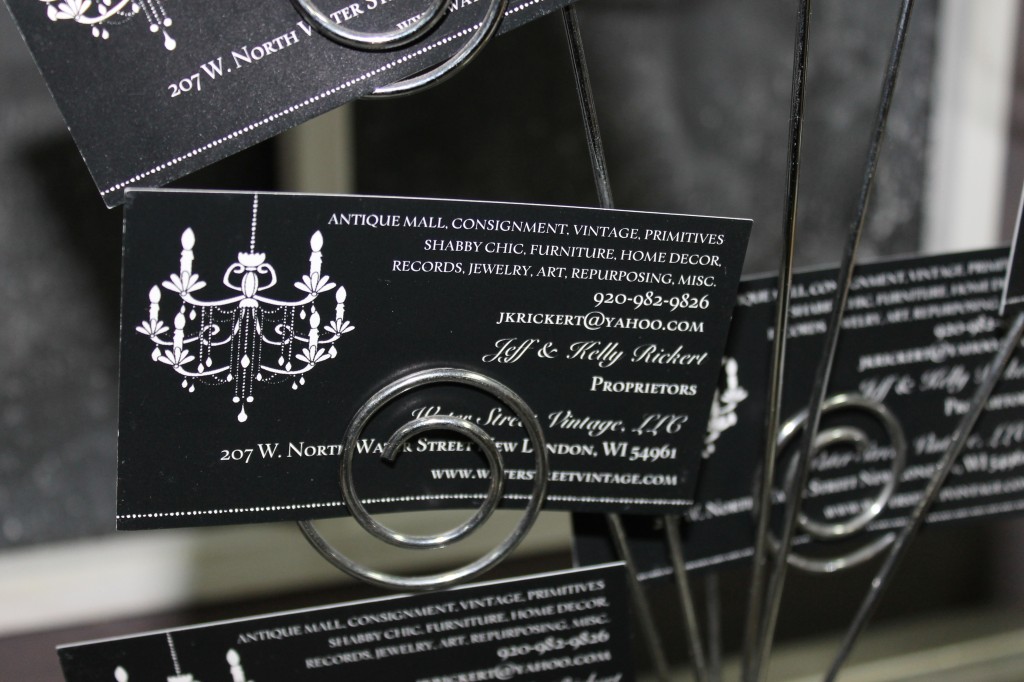 For me it was such a pleasant shopping experience I wanted to share with you some of the unique pieces that caught my eye!  Maybe there is something you've always wanted to collect and this is just the push you need to start!
Here are 10 reasons to check out Water Street Vintage!
#1  If you collect vintage Coca-Cola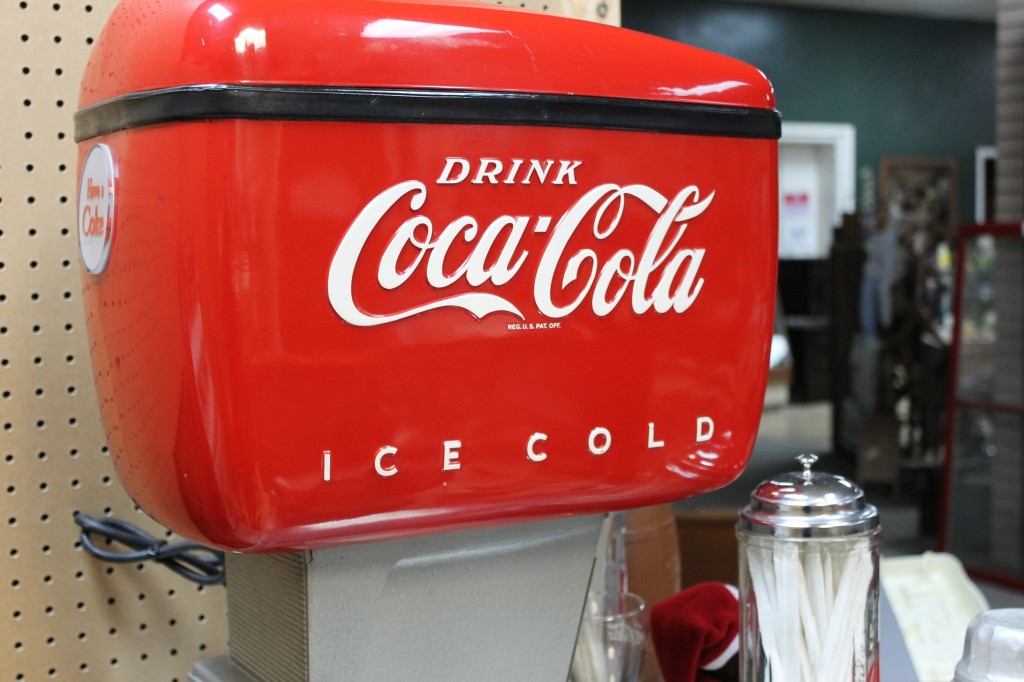 Always classic, always coca-cola.  Every room could use a pop of red!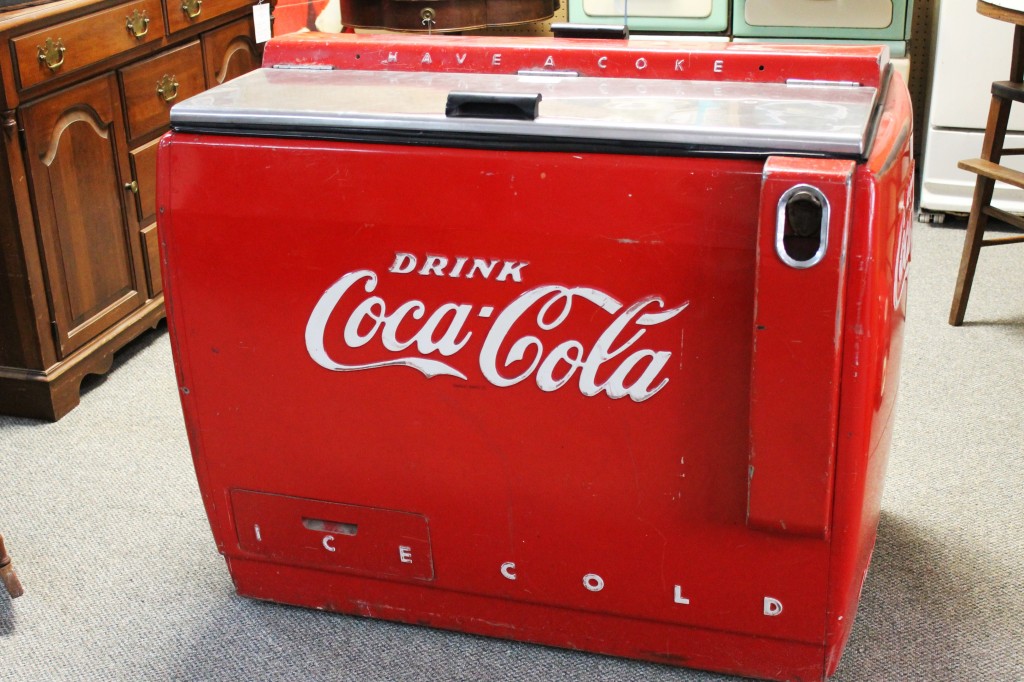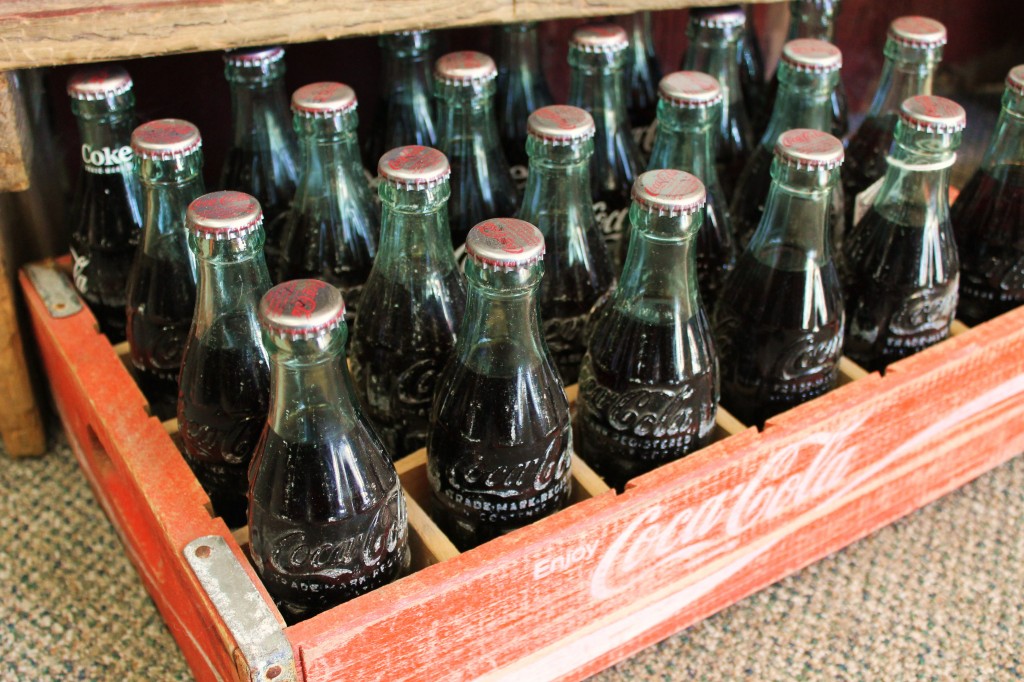 So many great coke items, but I'll throw you a bone, Pepsi!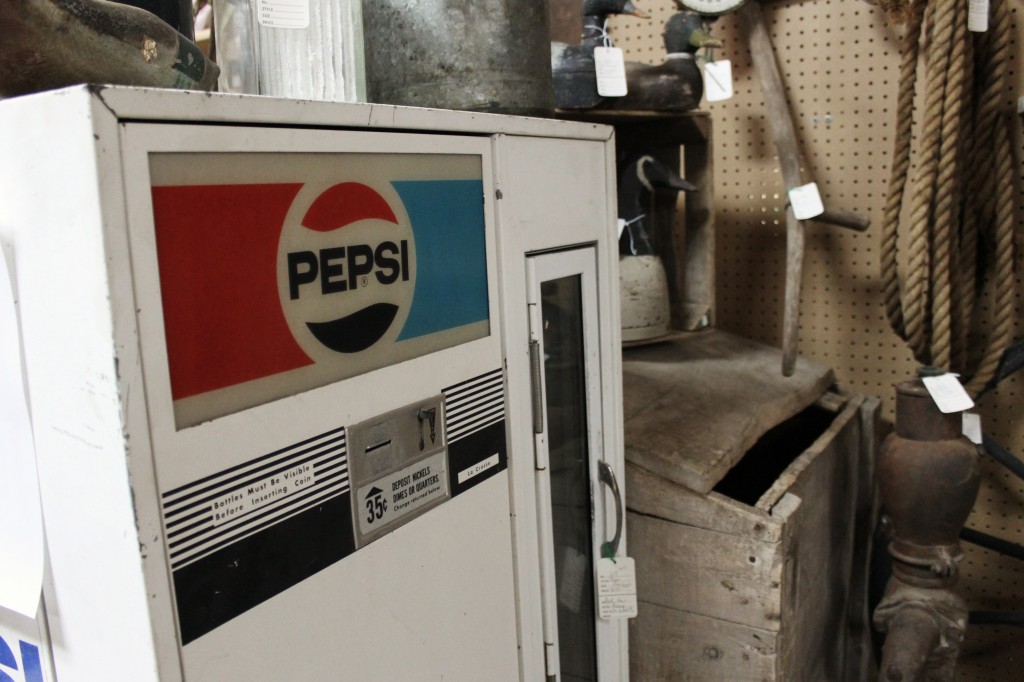 #2  If you have ever considered a vintage typewriter as a quaint accessory in a guest bedroom.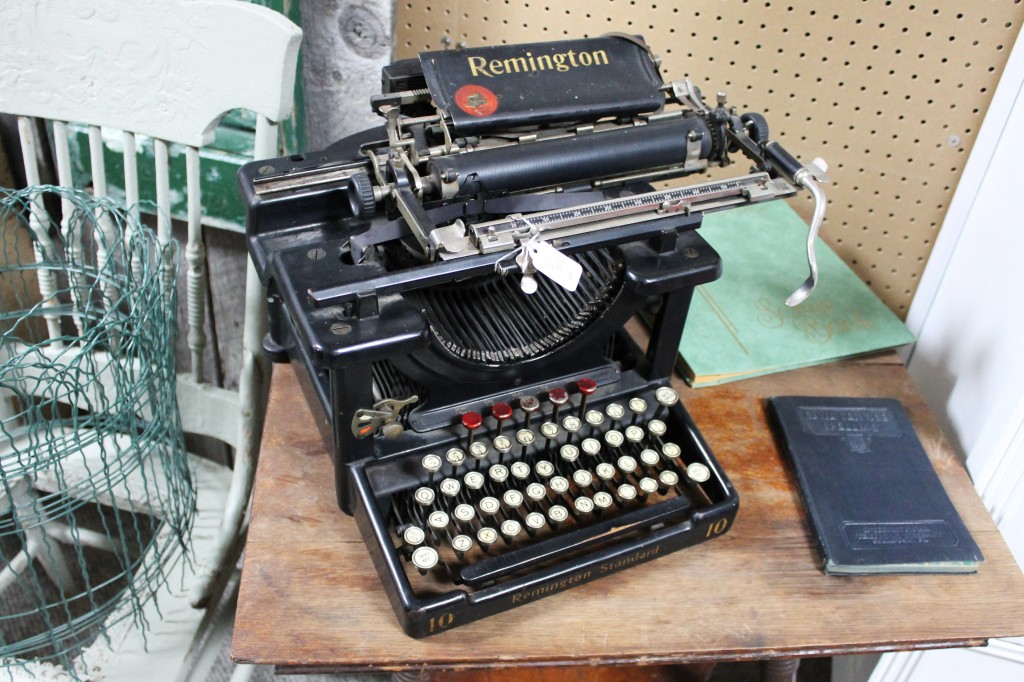 Someday kids will gather in awe and wonder how something like the typewriter worked.
Scratch that- they probably already do!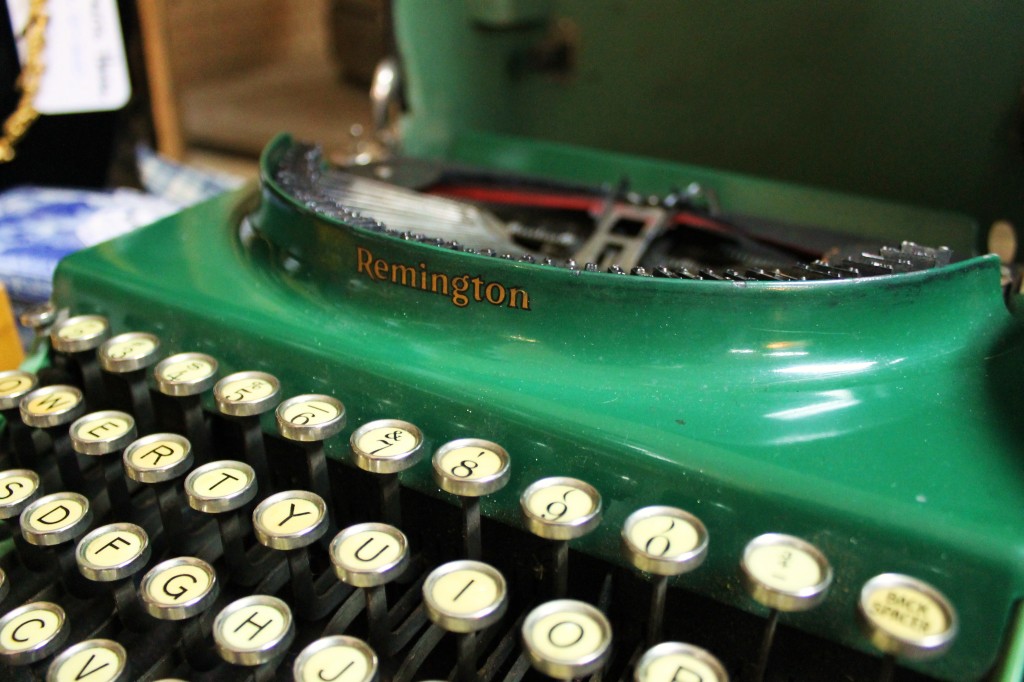 I am smitten with this emerald green remington!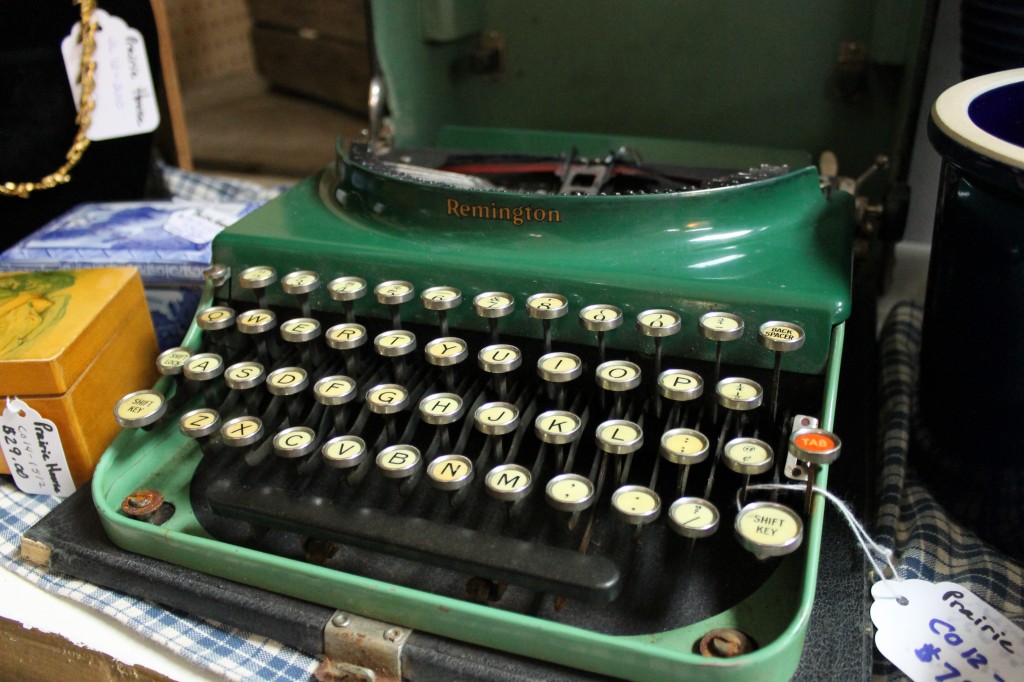 #3  When beer ads and Sports Illustrated posters aren't the "look" you are going for…
If you are decorating an office or man cave and are looking for antique sportsman pieces check out these great vintage duck decoys!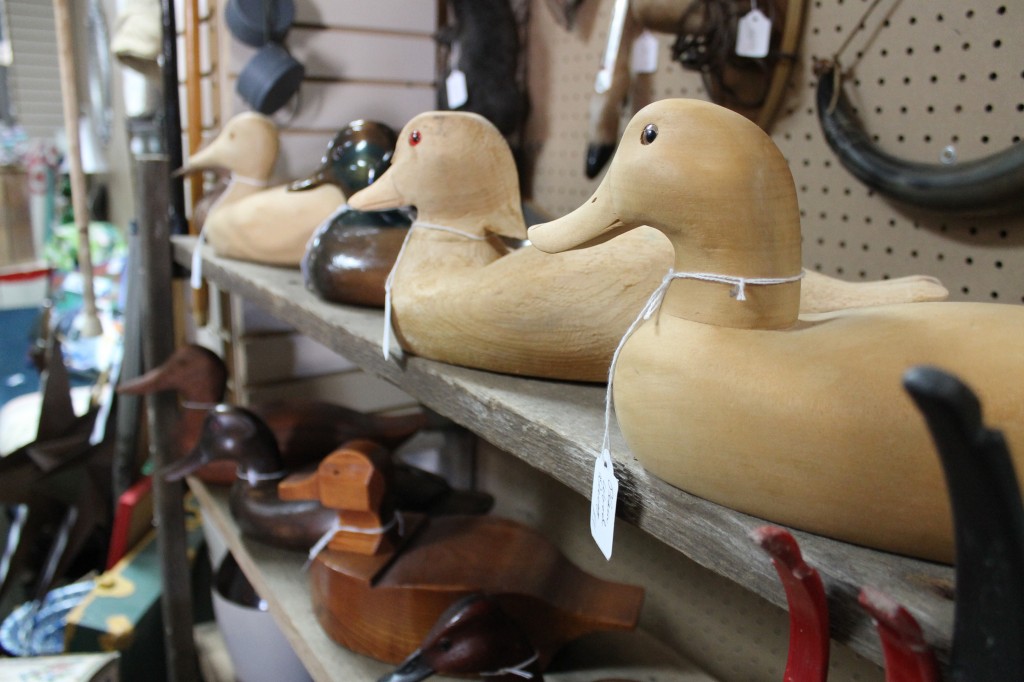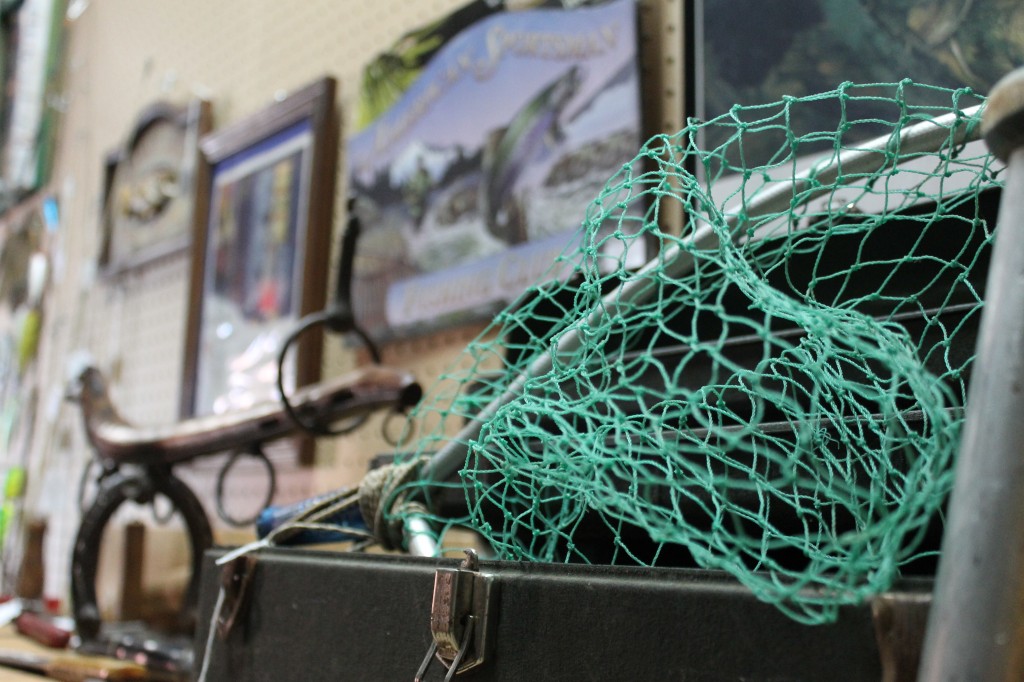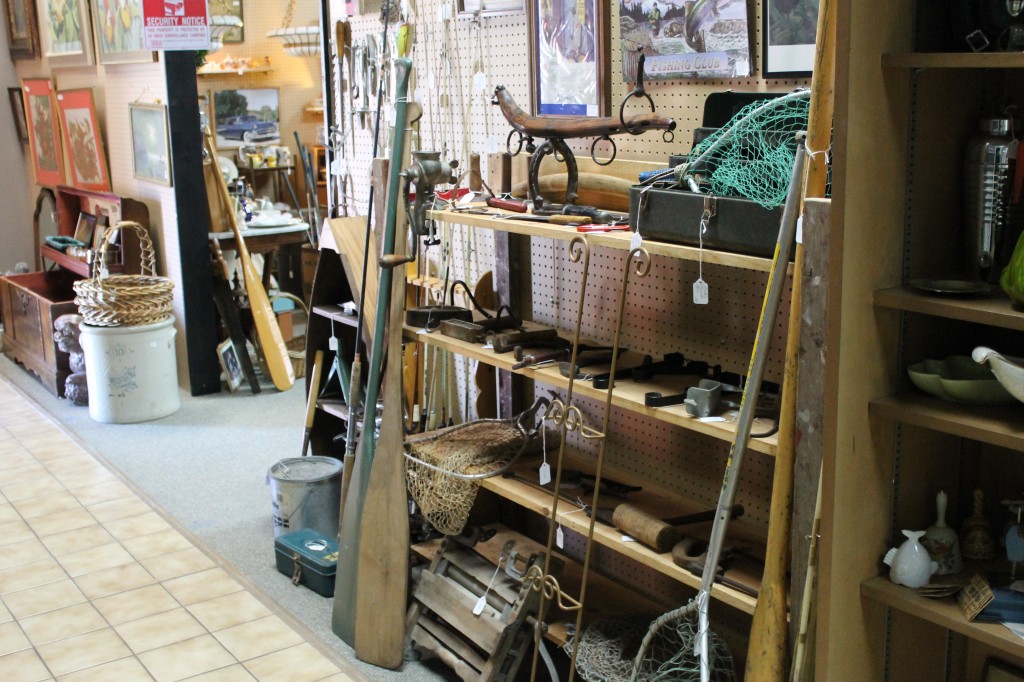 Or how about displaying a rack of antique fishing rods on the wall?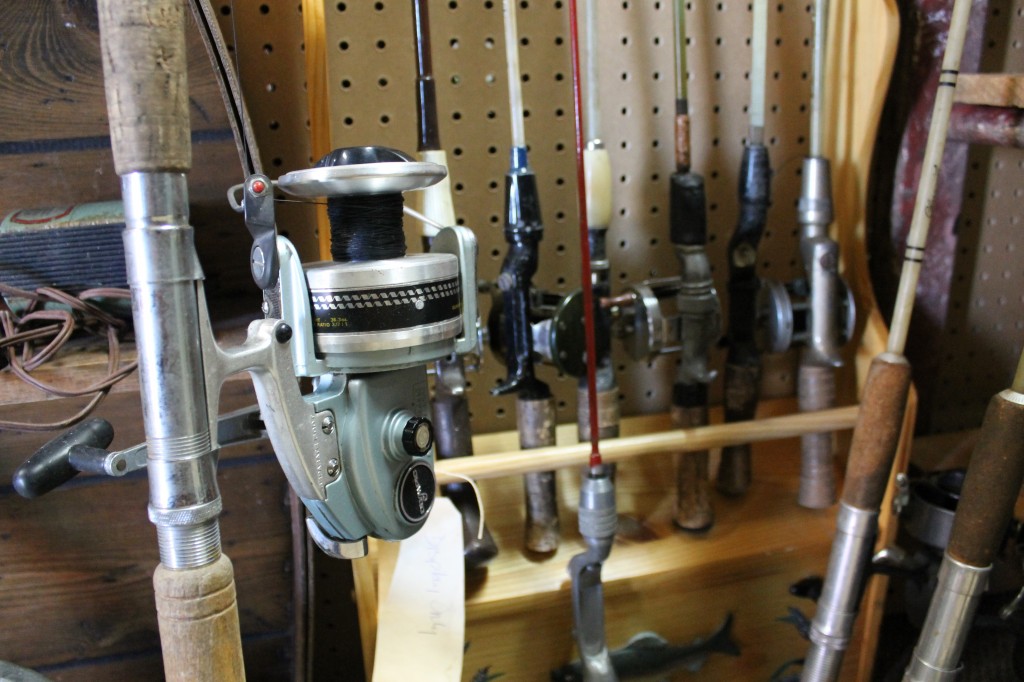 #4  If you have been looking for the right excuse to eat outside.  On the ground.  From a basket.
Get out your checked blanket this summer!  I can tell you that the picnic basket is back!  Heriloom pieces that inspire a memory of simplier times, of spreading out lunch under a willow tree, are so hot right now!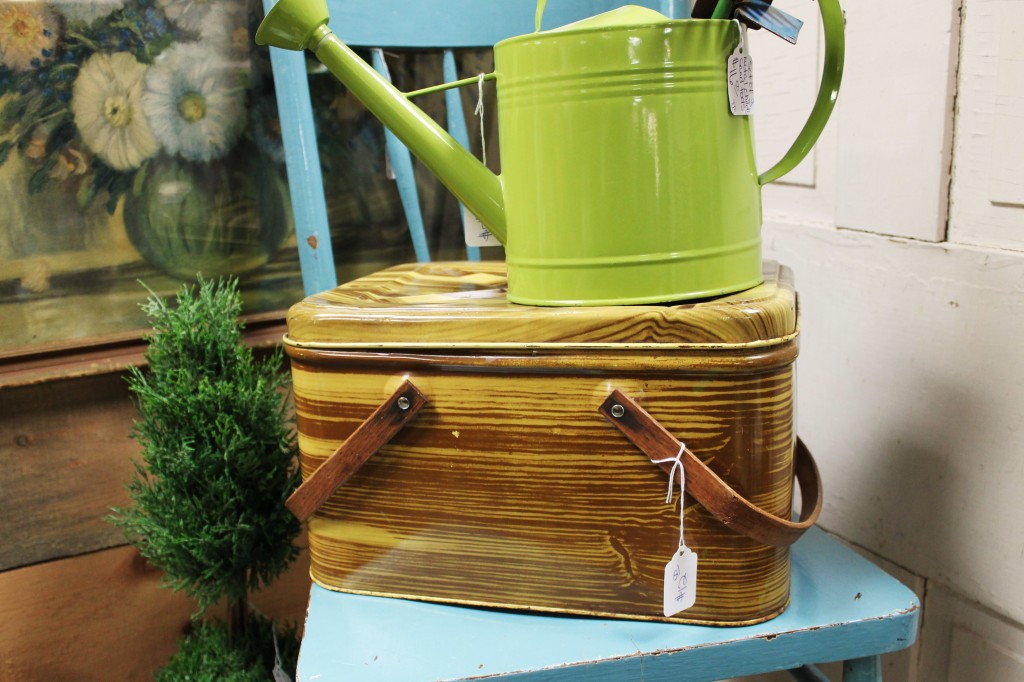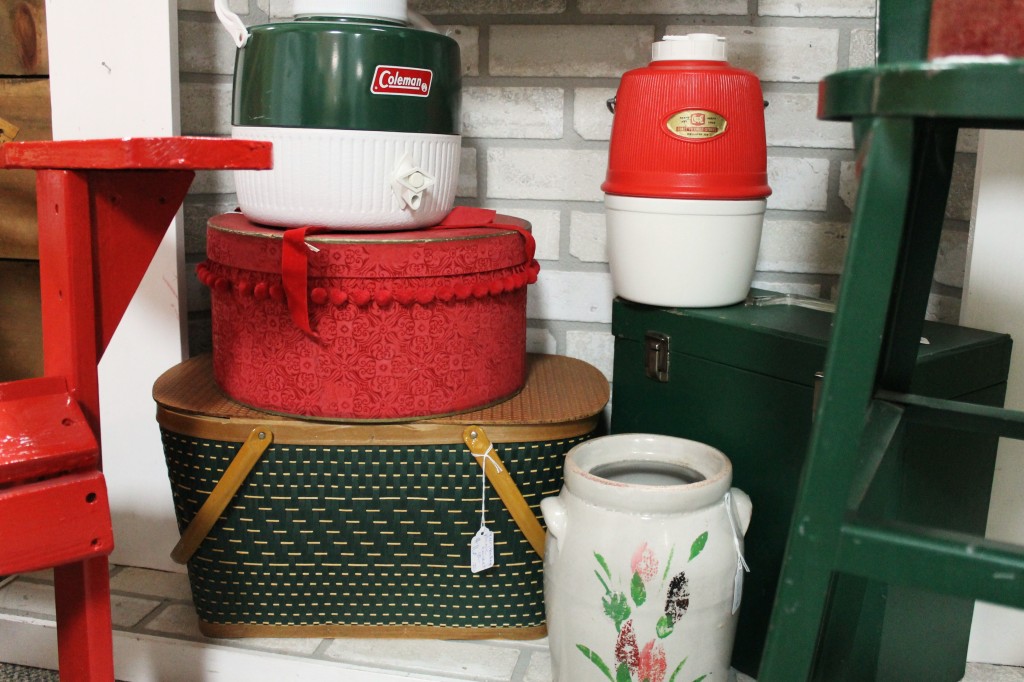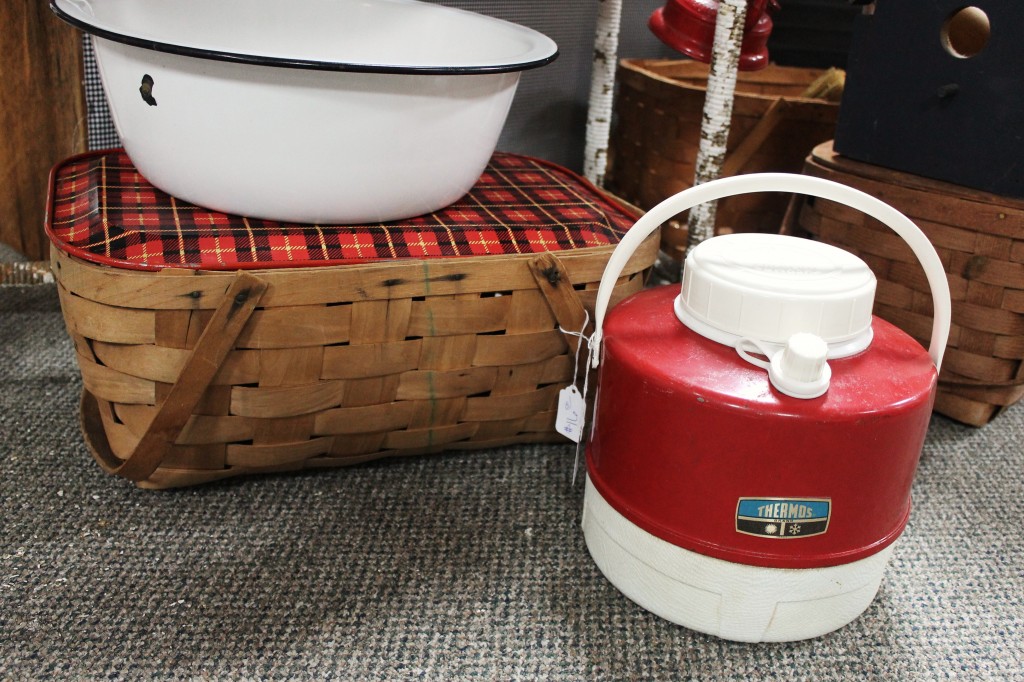 #5  If all your dishes match.
Speaking of a quaint old-fashion pastime, maybe you need a vintage tea set for a special tea party, or just want to mix up your plate collection for a more eclectic look the next time you entertain.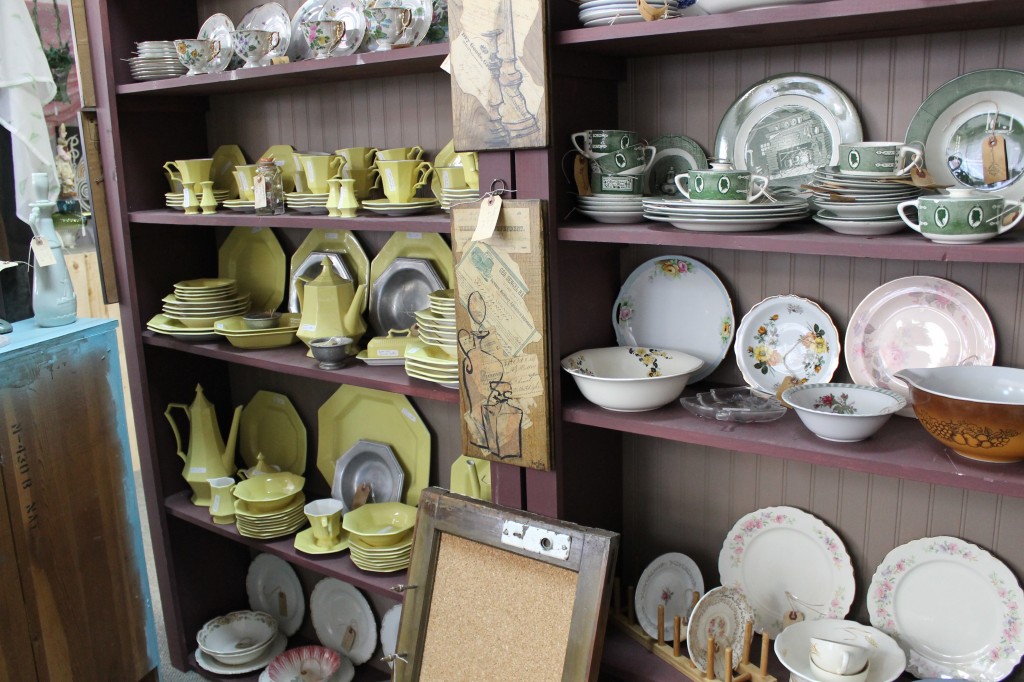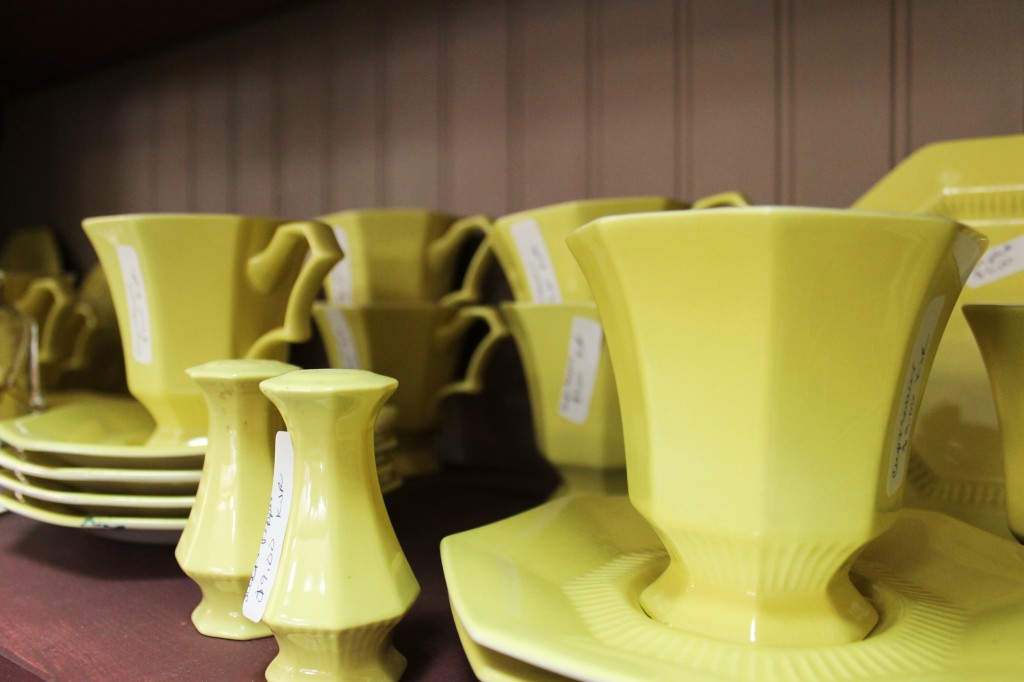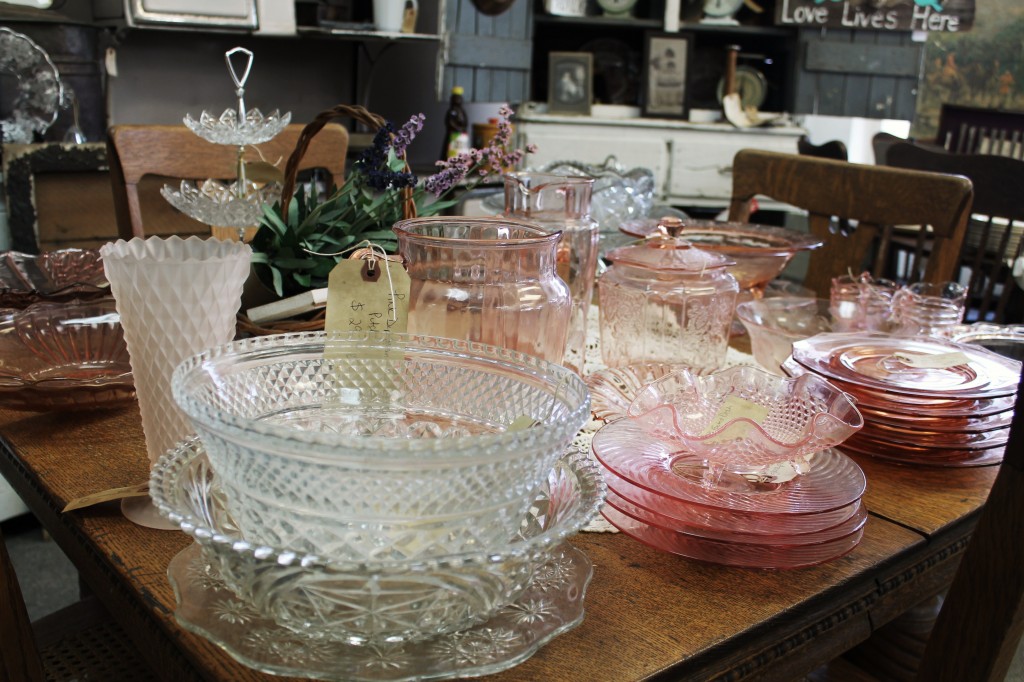 #6  If you collect primitive and early americana pieces…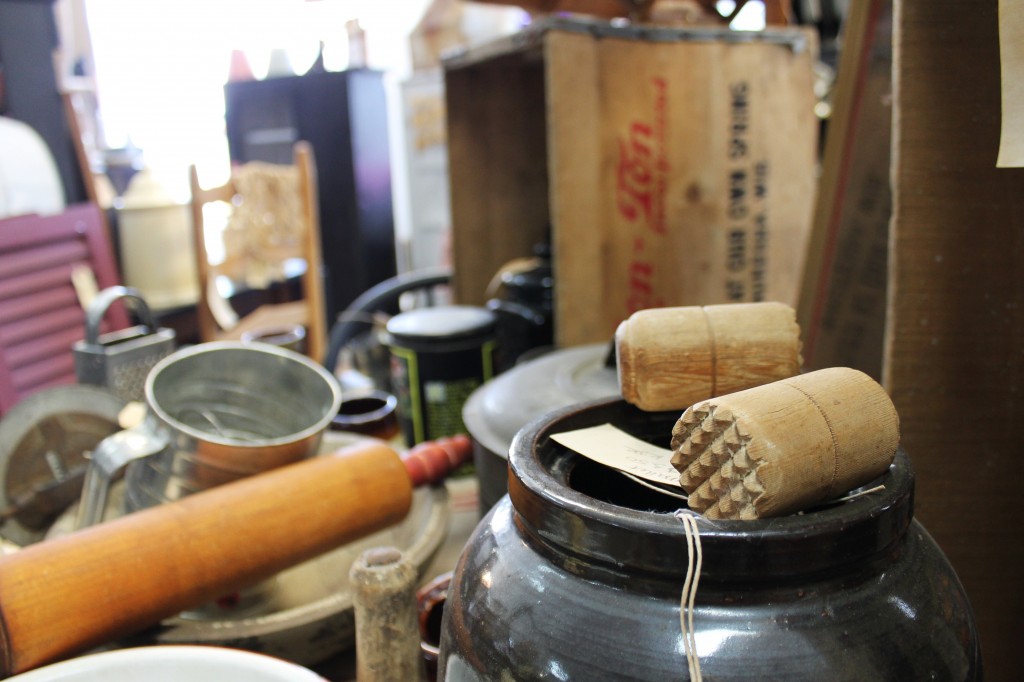 Or are sick of buying off gift registries for the many weddings you have this year.  Consider an antique silver candlestick holder as a engagement or bridal shower gift.  For a love that lasts the test of time…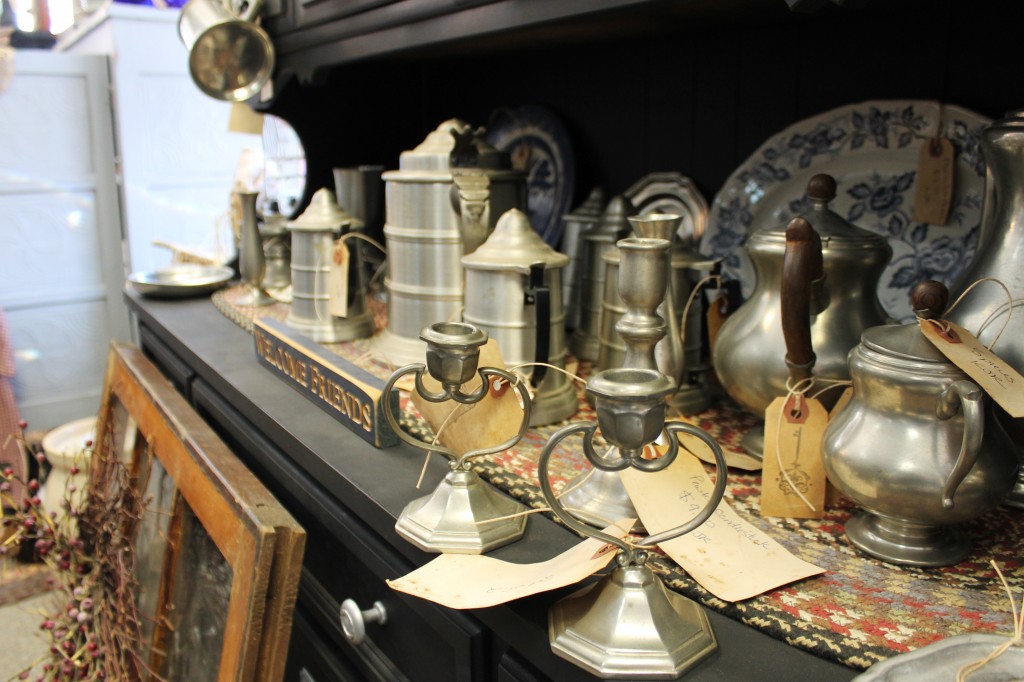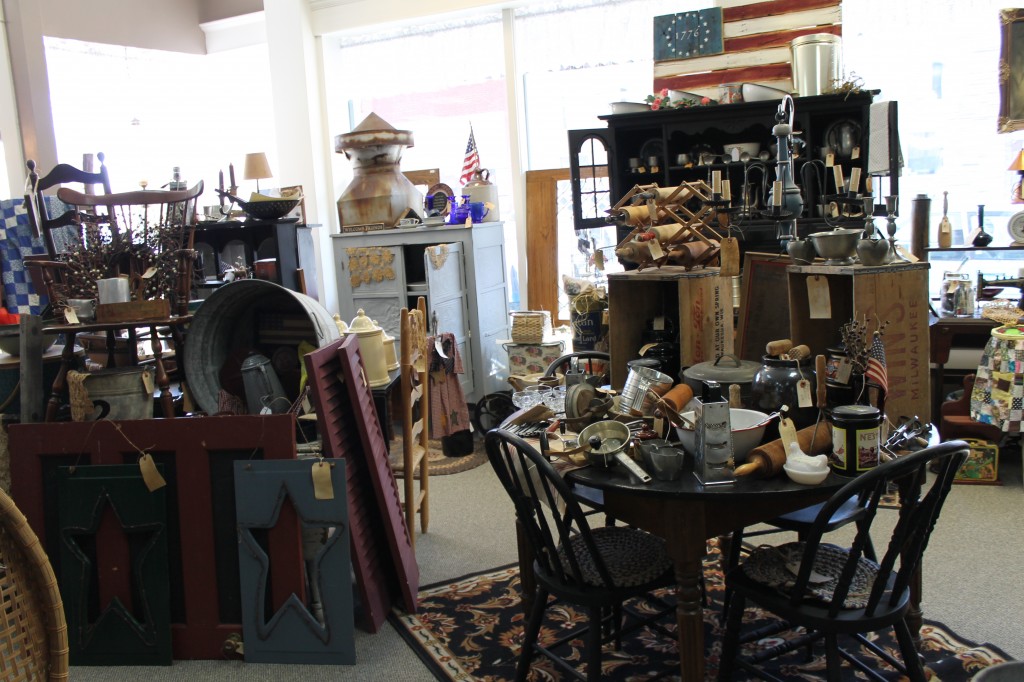 #7  If you are strangely drawn to old suitcases (like me)…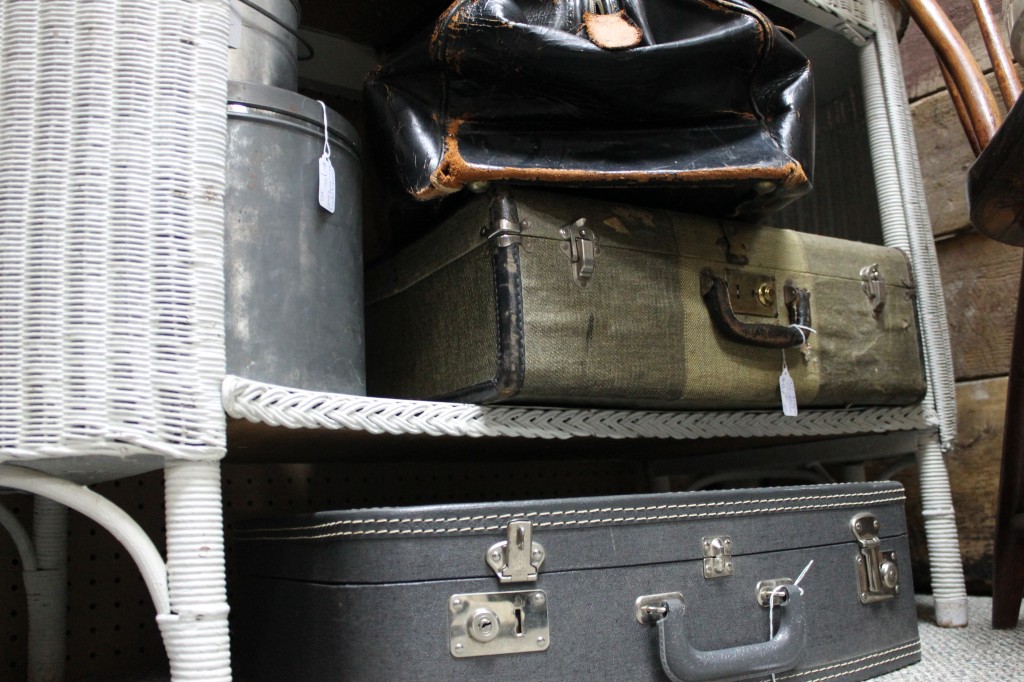 Stack them up under benches or tables to store extra kids toys or magazines, anything you have to scoop off the endtable when guests come over.
#8  If you've never owned a purple vanity.
Every antiquing experience should leave you at some point questioning your life without a fun painted piece of furniture in your house!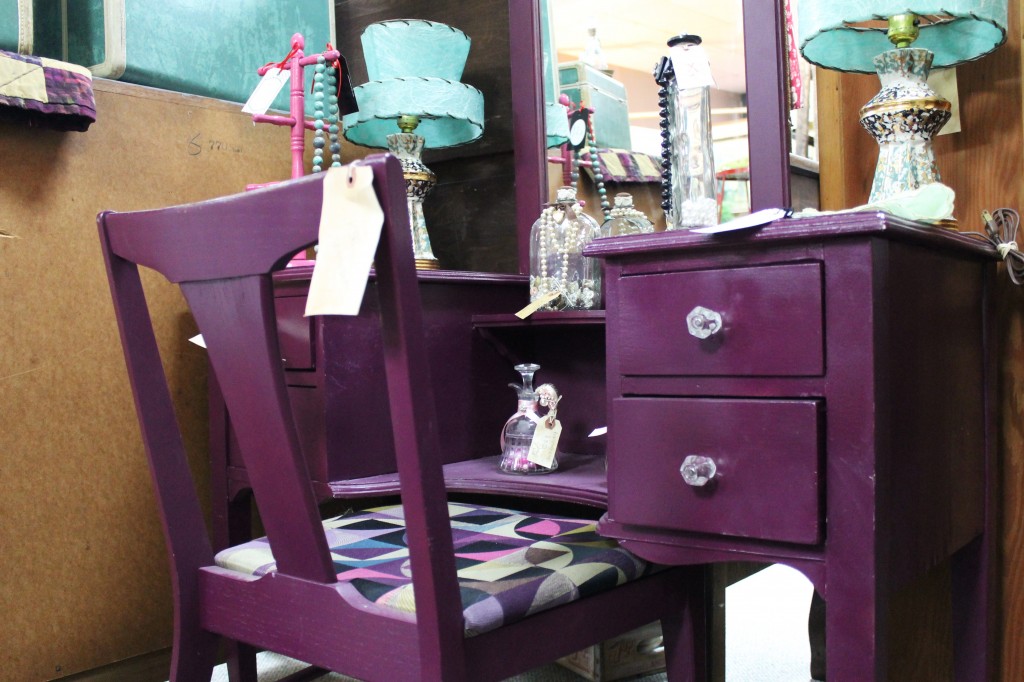 These pieces are just waiting to be reimagined!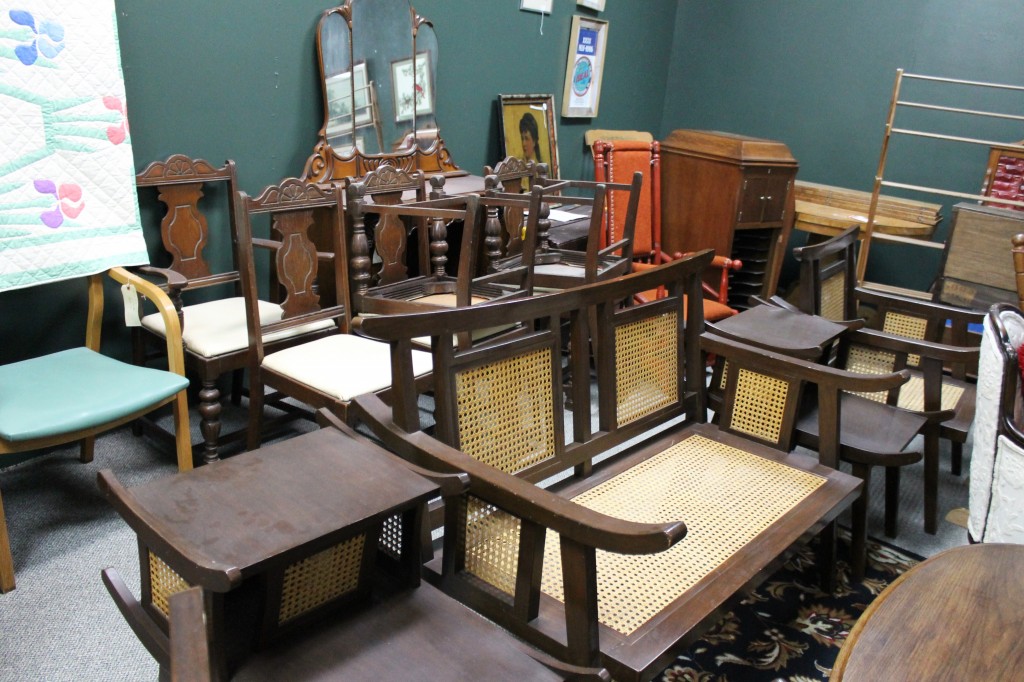 #9  If you have always wanted to start collecting old vintage scales.  I feel like I should do some research into these.  They fascinate me!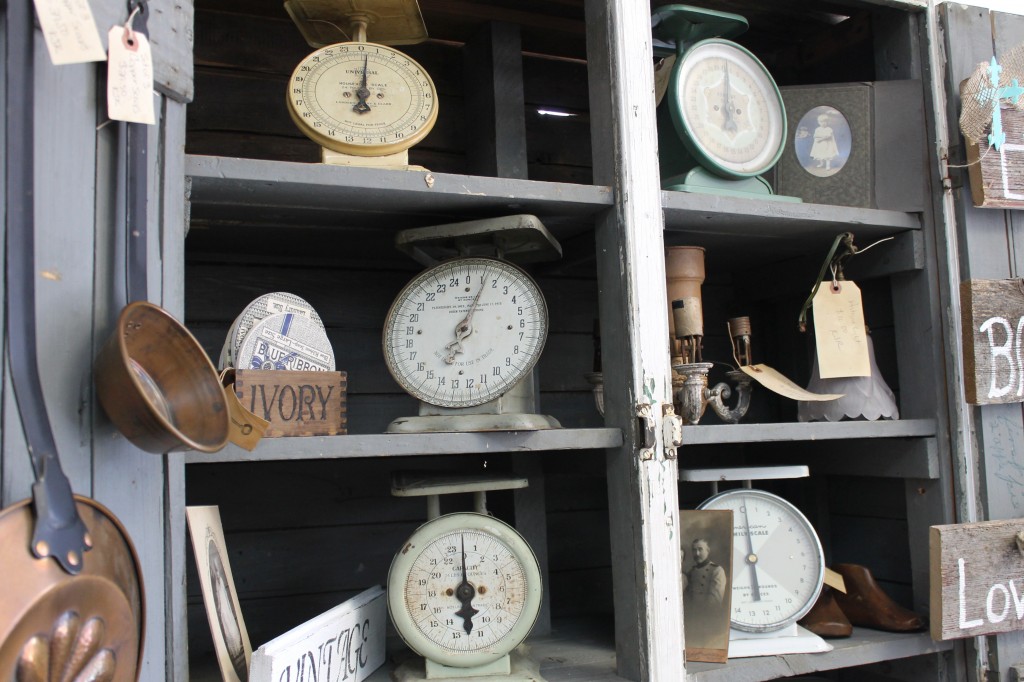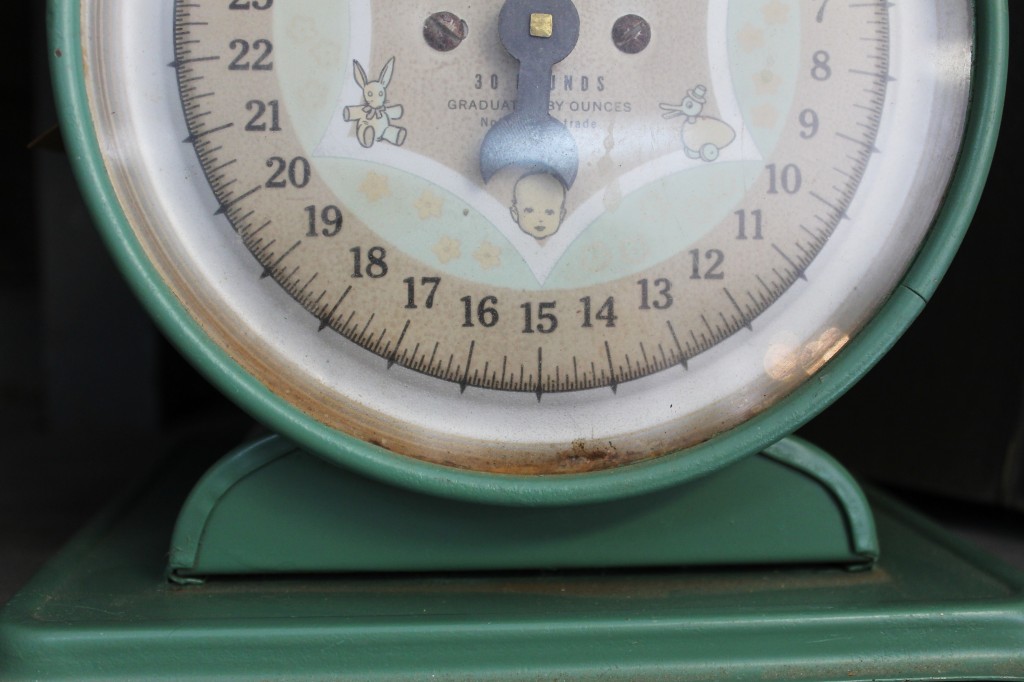 Something like this would make a great accessory in a nursery, see the baby head, rabbit and duck on the face of the scale?  Which actually is now making me wonder, were these used to weigh babies???  Teeny-tiny babies???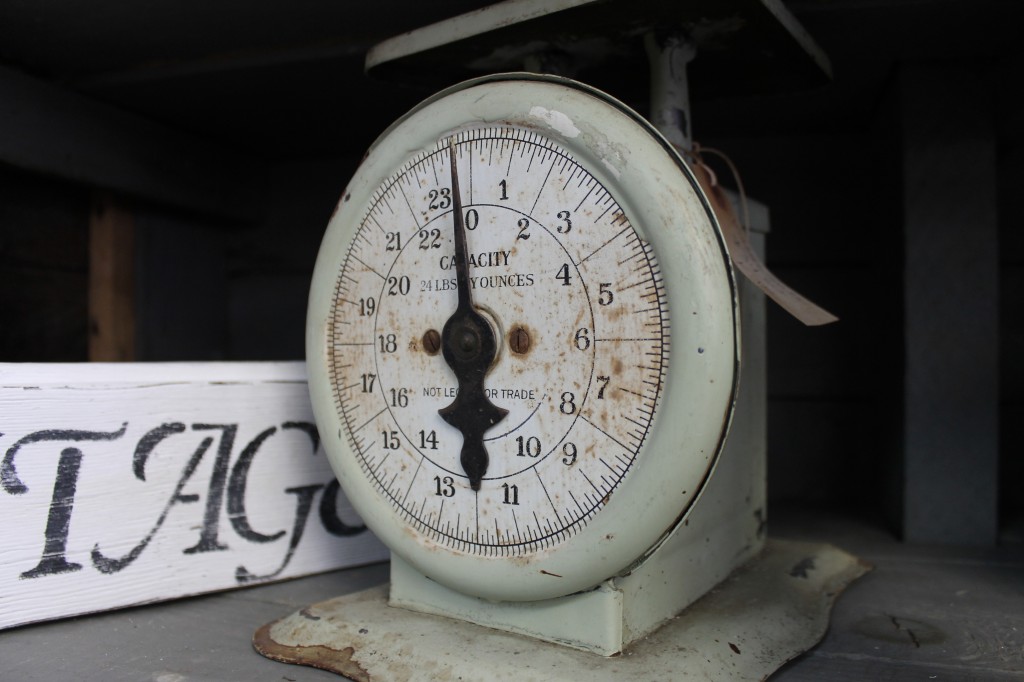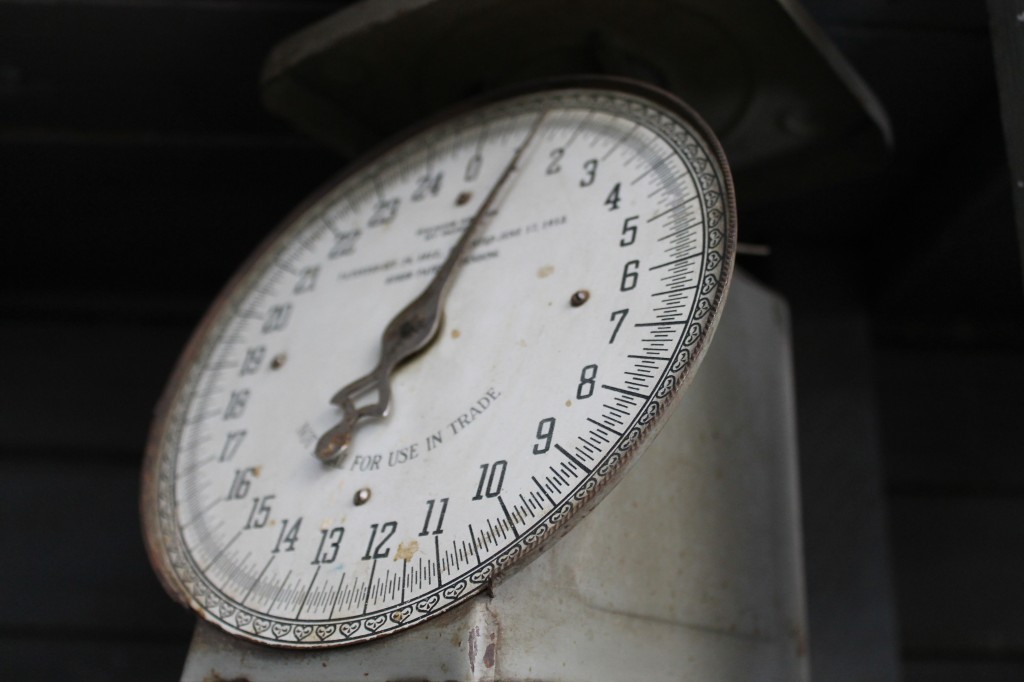 #10  If your vacation pictures look lonely.
Cool old toys used as unexpected decor!  Why not?  I love it!  Imagine this in a den on a shelf with some framed black and white photos from your last rv trip!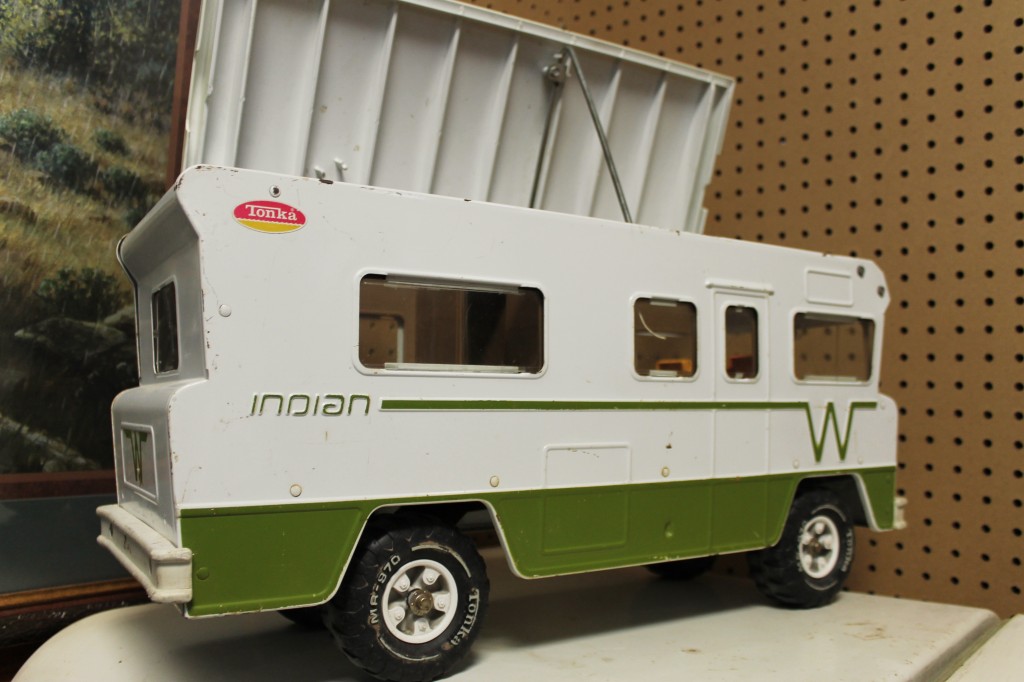 And there are 10 reasons to check out Water Street Vintage for a cool one-of-a kind piece to use as decor in your home!
For more great ideas, be sure to check back in for my "How to Decorate with Antiques" post as Vintage Week continues…
And be sure to "Like" me on Facebook for all my blog updates and other fun decorating tips coming up!