April Showers Bring May Flowers
S U N D A Y  N I G H T  S U P P E R   A walk in the woods…
Finally the sun began to shine after all the rain, rain, rain!  While up at my parent's house for Sunday Night Supper I decided to take a real walk in the woods, after the flooding fields and delayed spring has kept me from enjoying this passtime.  And it is true- April Showers do Bring May Flowers!  Please enjoy this photographical walk in the woods!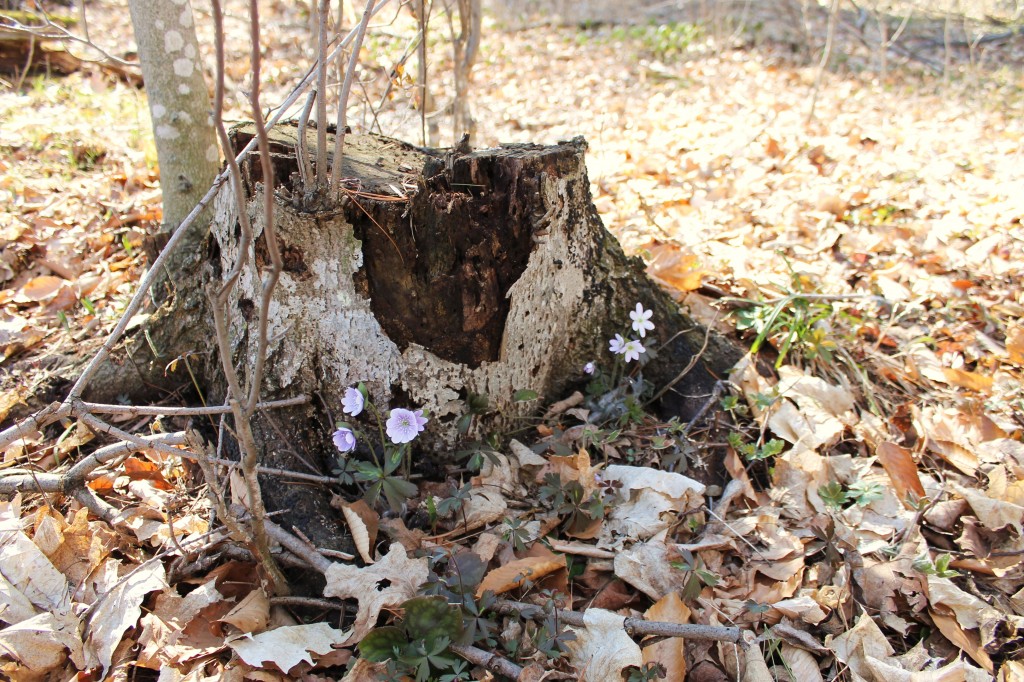 Here the light pink mayflowers spring up near a stump.  My parent's woods is filled with Beech trees that keep their leaves late into the winter.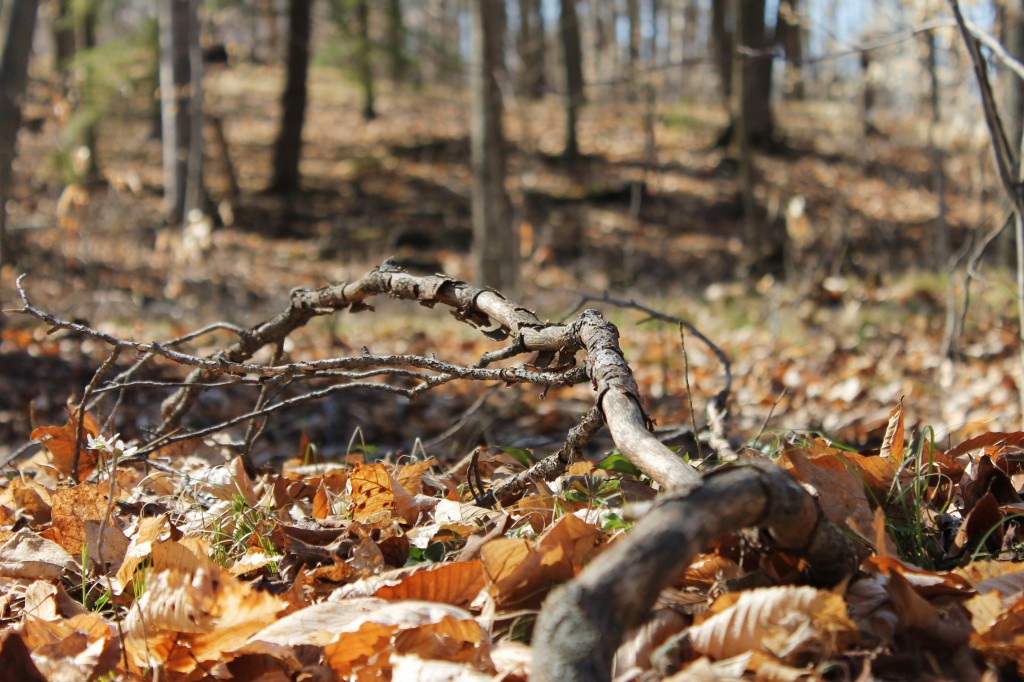 This is what gives the woodland floor that pale orange color that would normally be more faded in spring.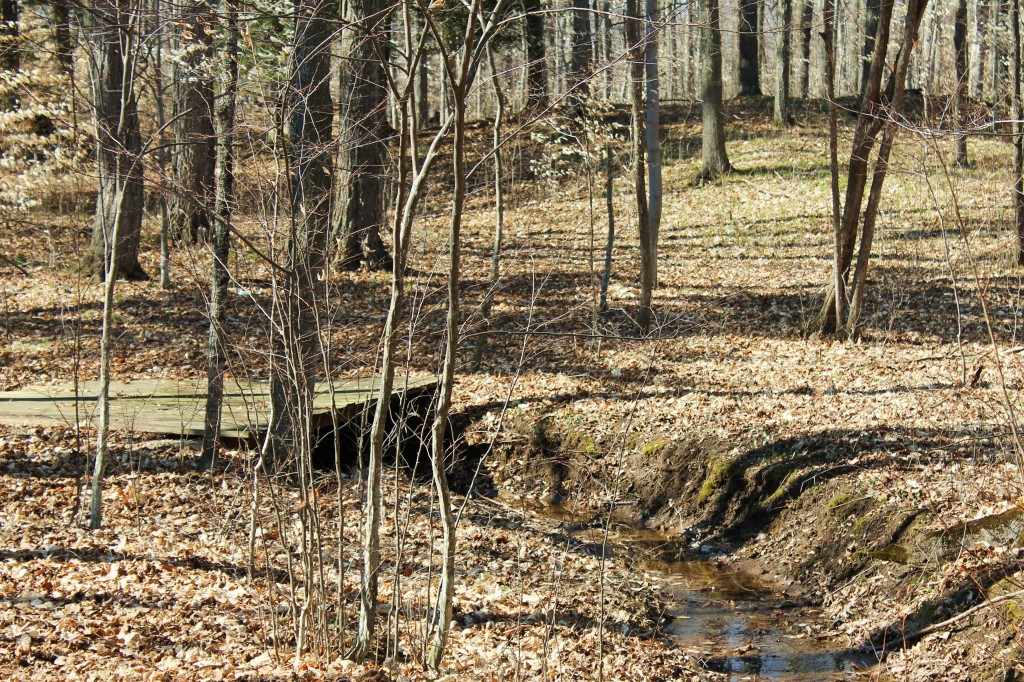 Although some things are slowly starting to green up, the May woods doesn't have as much color as one might expect.  Some beech leaves have lingered and appear a ghostly vellum white against the grey trunks and branches.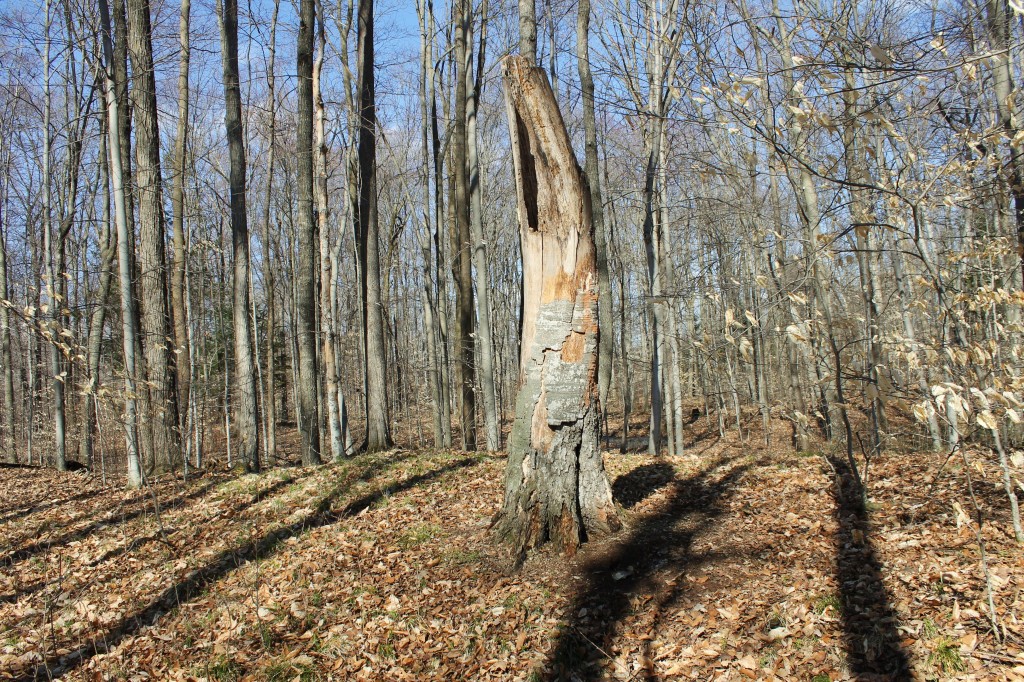 This is a stump we call the "Winnie the Pooh Tree"  Hollow and still standing, we like to tell the kids to knock on it and see if pooh bear is home.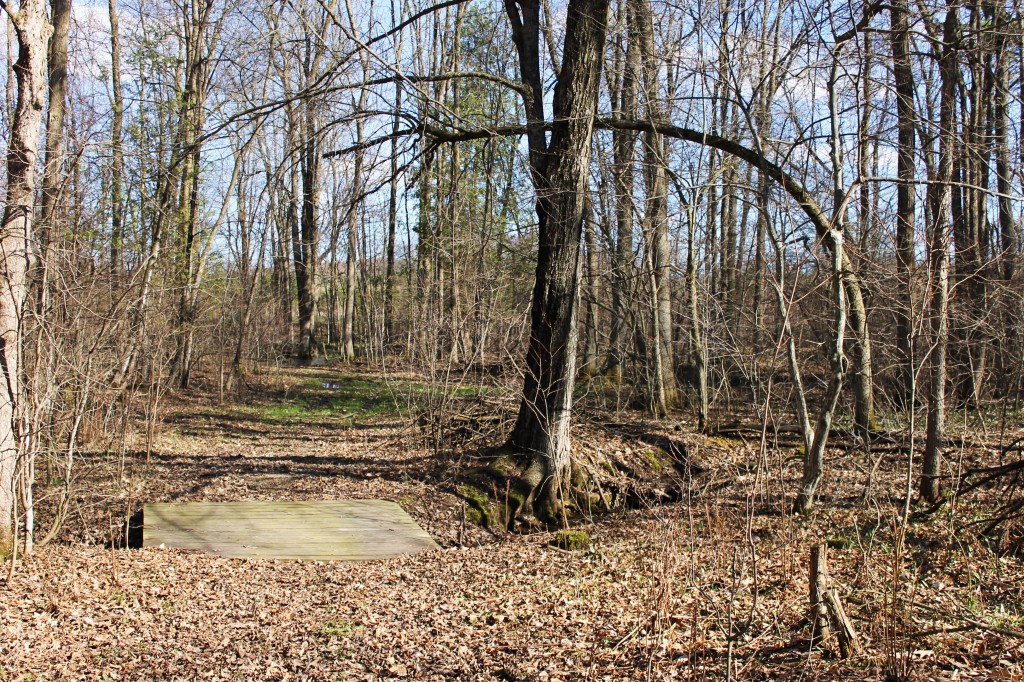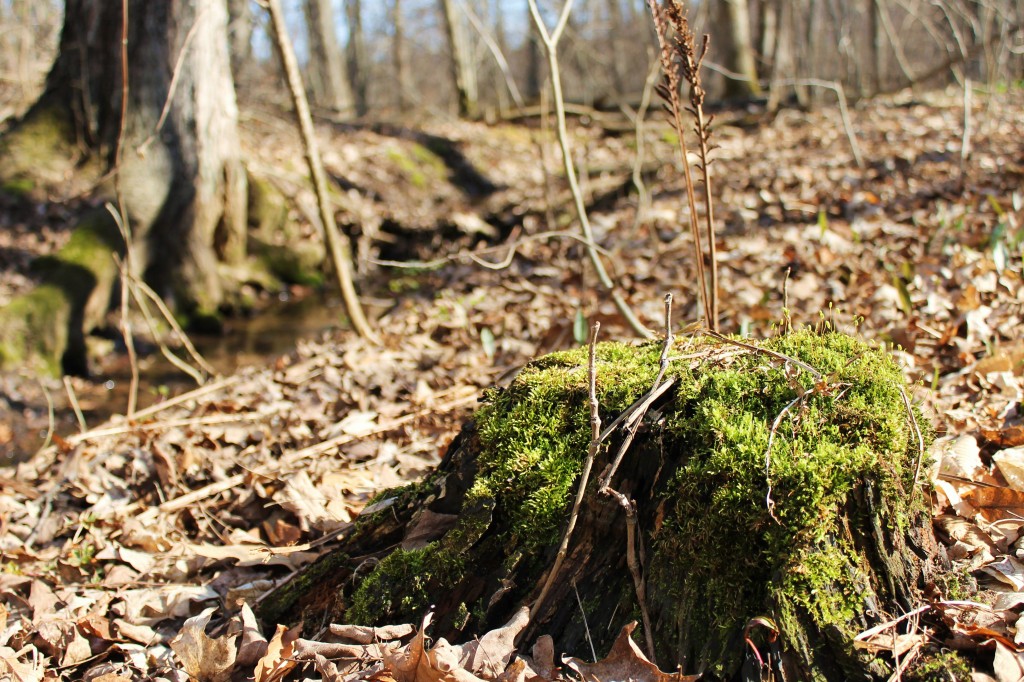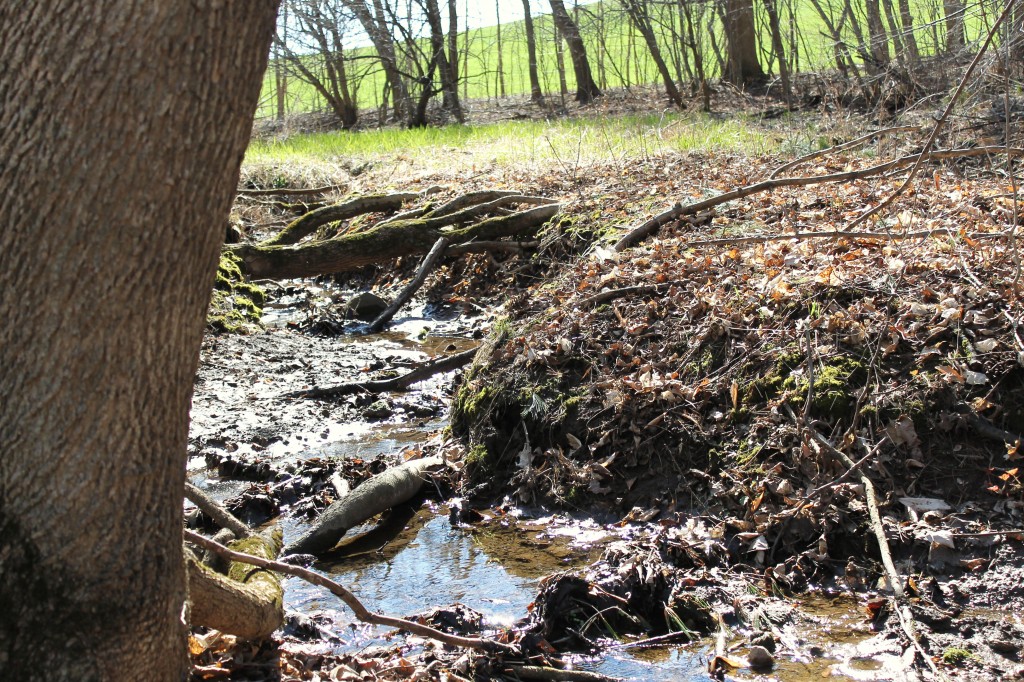 This is the hill in the woods that we call "Turkey Hill."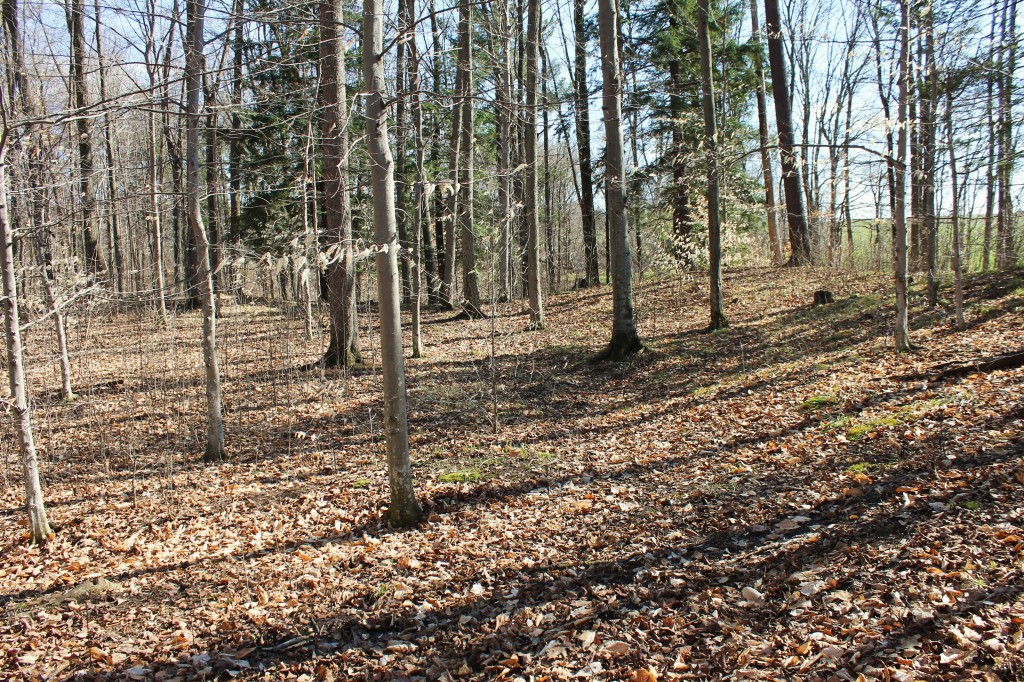 Named for the turkey feathers we always spot here on our walks.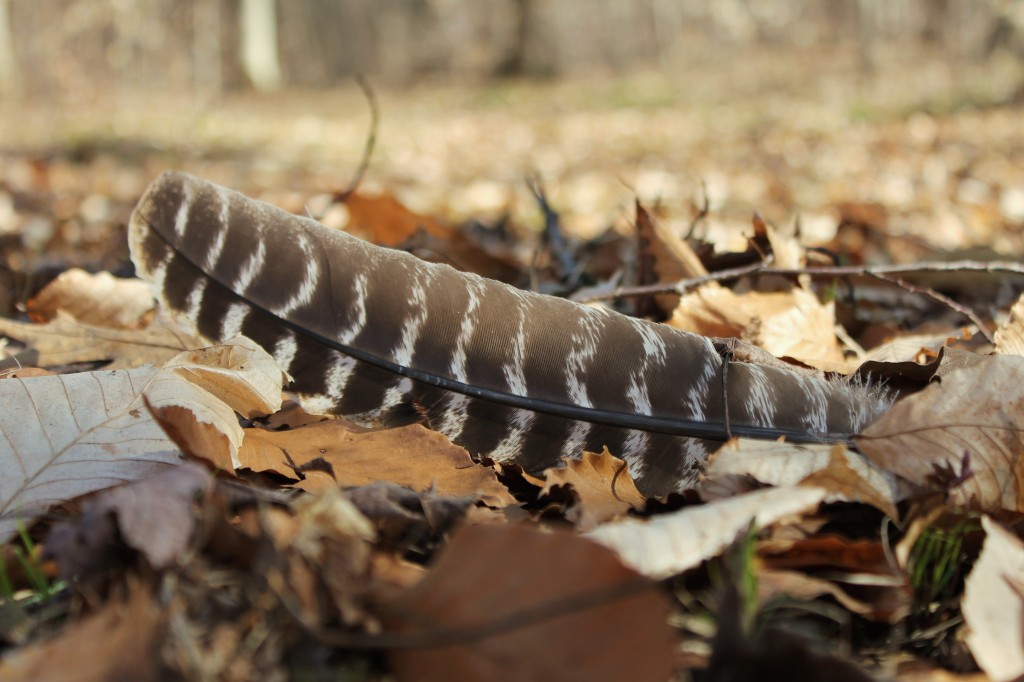 The Mayflowers have sprung up quicker here, since the turkeys like to ruffle up the leaves on the woodland floor, allowing more light to shine on these early bloomers.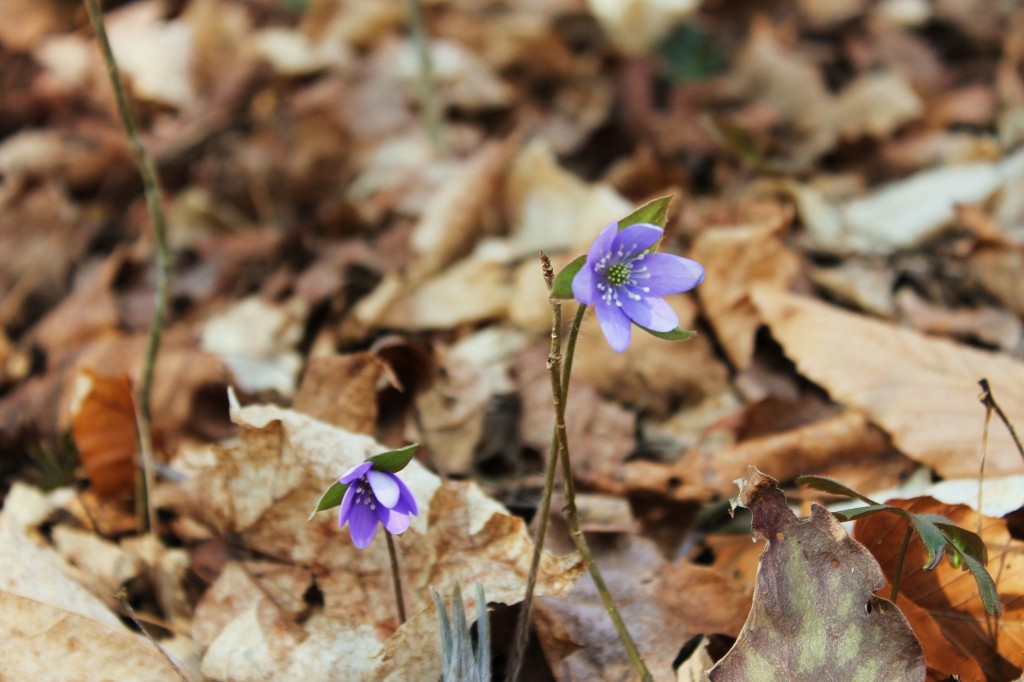 They have little competition from other flowers and foilage.  Allowing them to shine.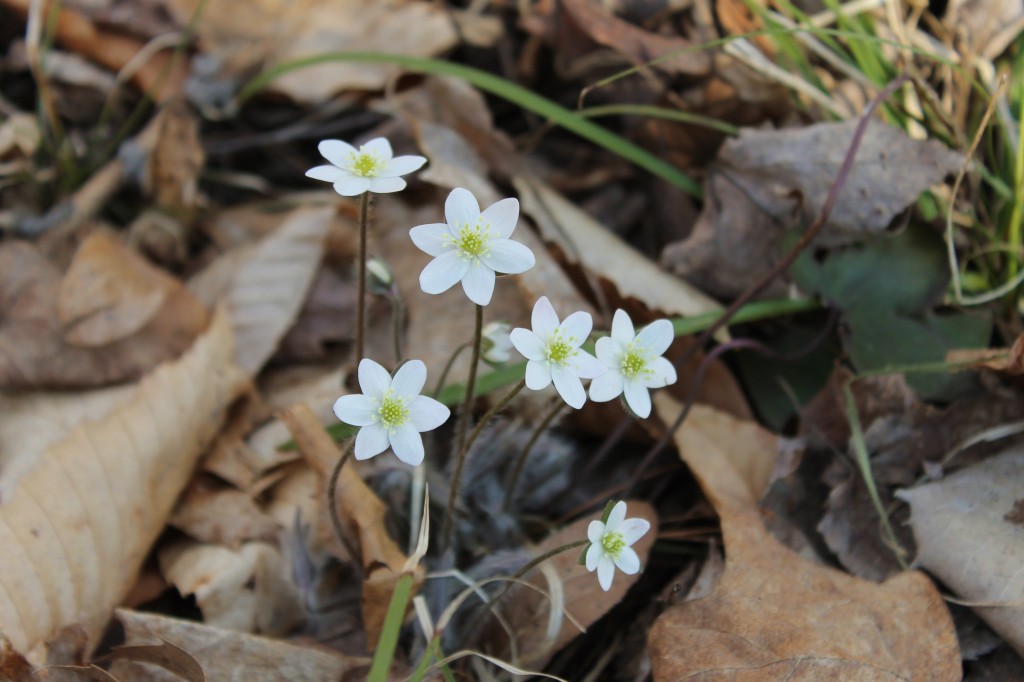 Mayflowers come in a variety of colors from pink to white to pale purple to my favorite…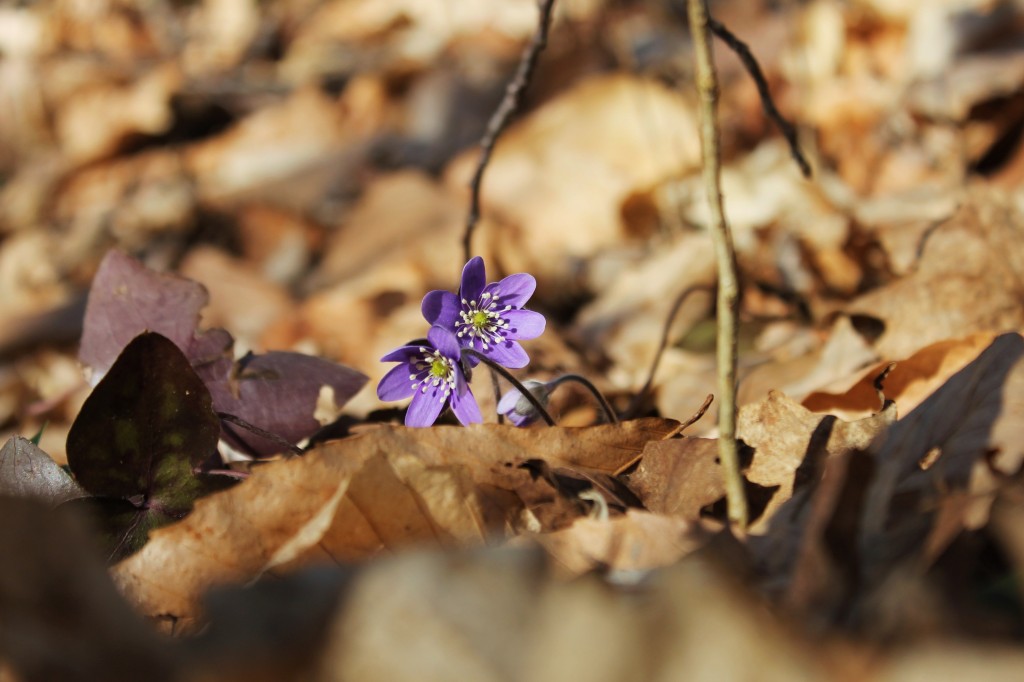 My mom collected her own variety of colors in a vintage salt shaker.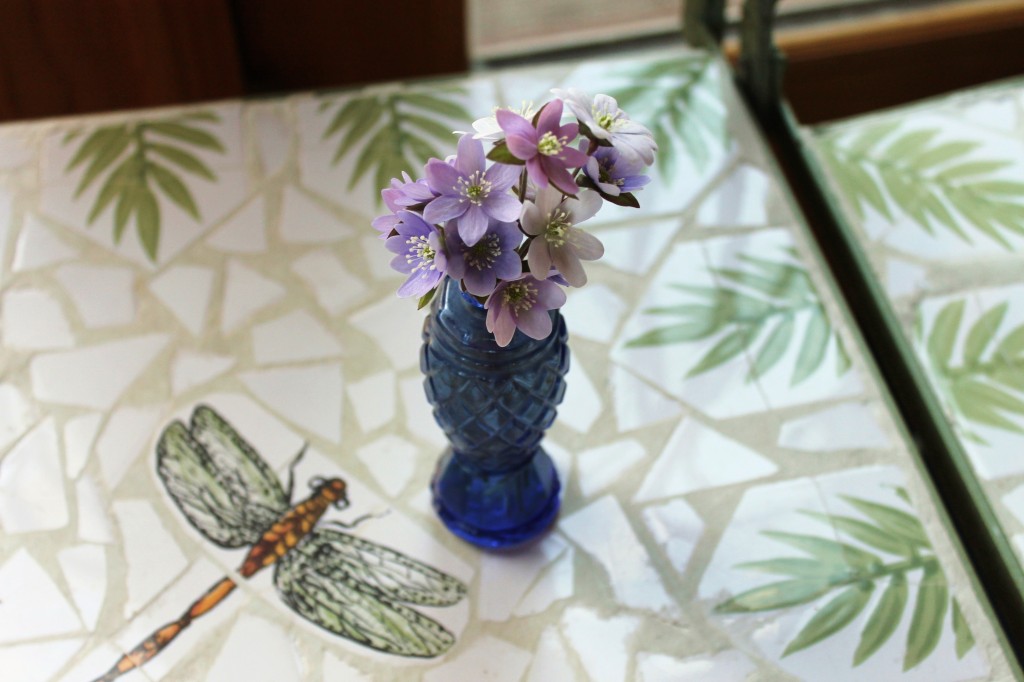 Which instantly become a favorite of someone else…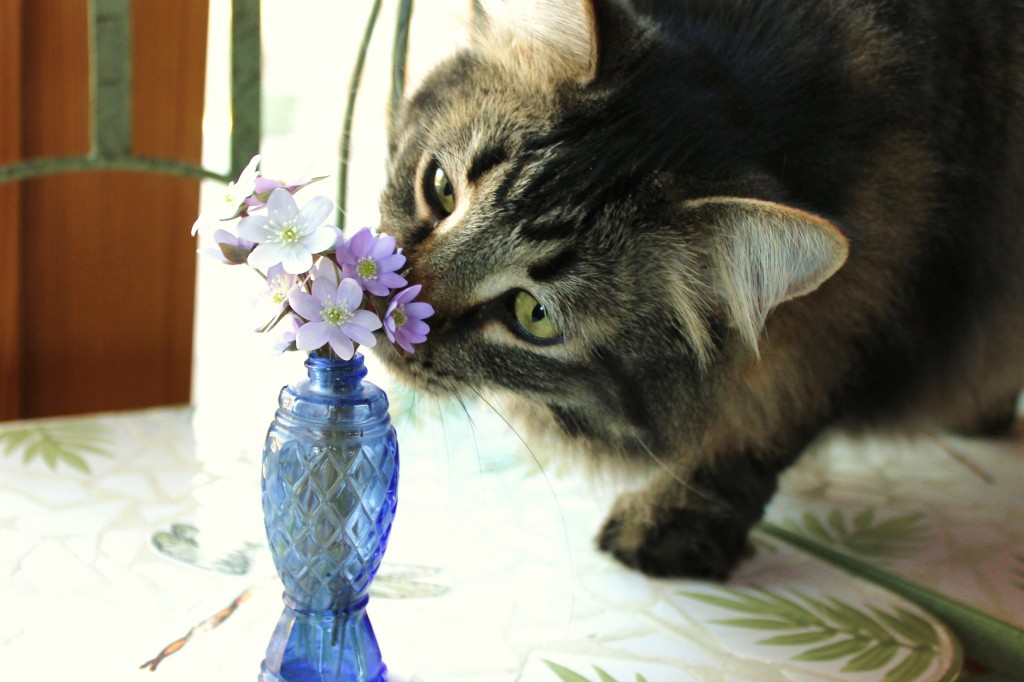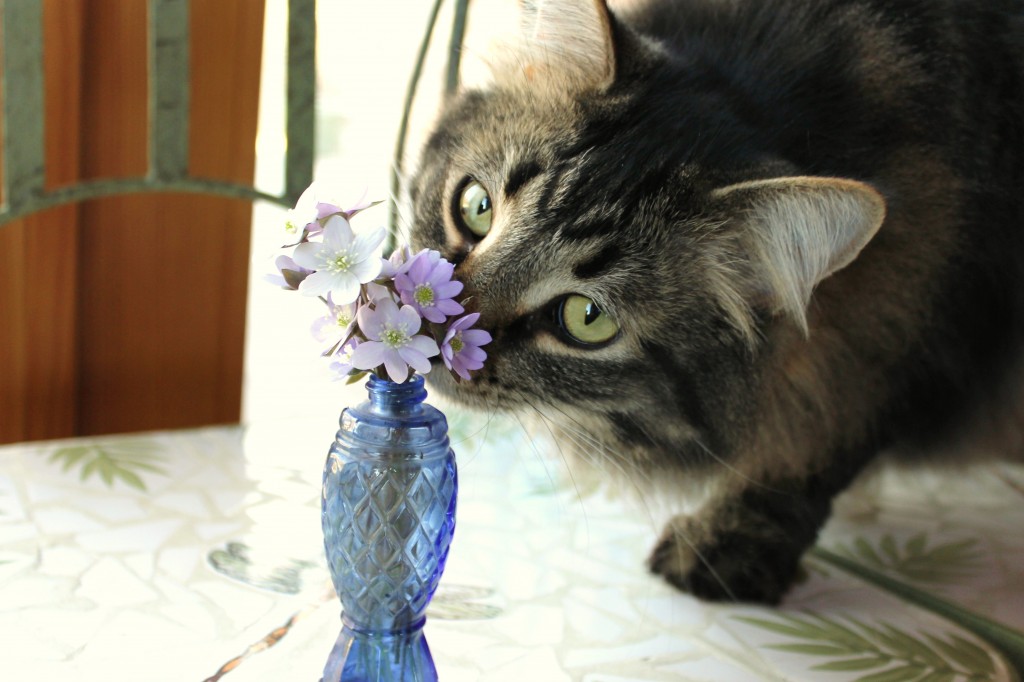 Which was all good, until he tried to take a bite…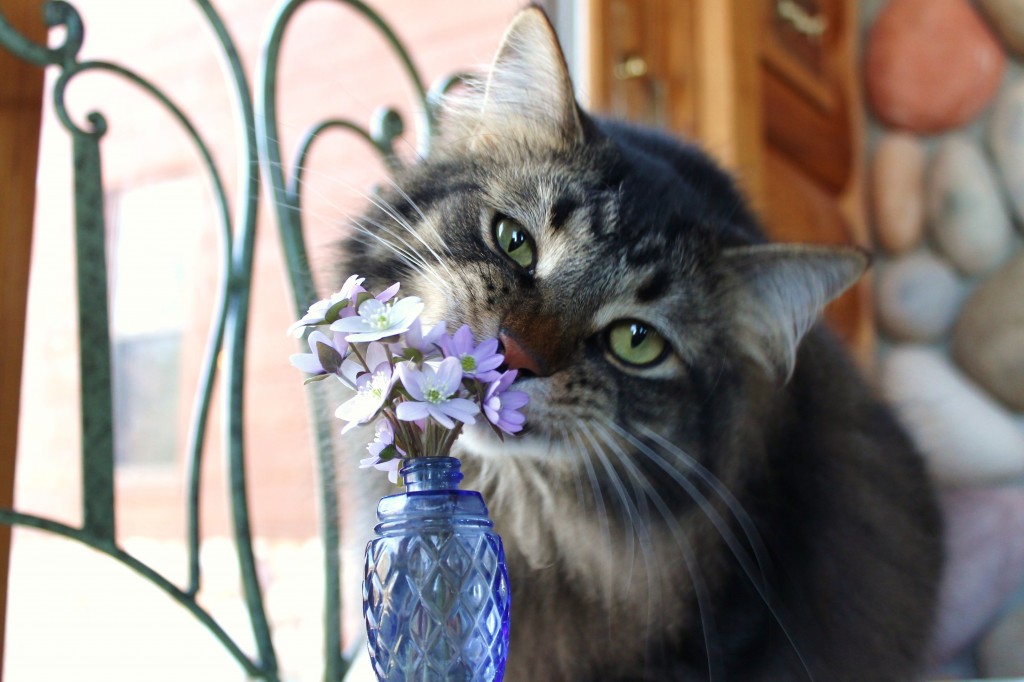 I hope you enjoyed this walk in the woods to see the short-lived beauty of the humble Mayfower!  The official start to the color scheme changing in this woodland scene.  If you like images of nature, stay tuned for my 30 Days of June series!  Coming in June!  My favorite month for outdoor photography!
How about you?  Any tulips or daffodils dazzling your yard with color right now?