I am going to go out on a limb here and share with you my ideas for this Sunday's Easter Table Decor!  It's a risky move, because it could change completely and come Monday when I have actual pictures of the actual tablesetting, you might be thinking- what happened!?!
First things first, I want to tell you that Easter has become a holiday I get to host at my house.  This makes it pretty special to me!  Our dog, Kody, she thinks it is pretty special too!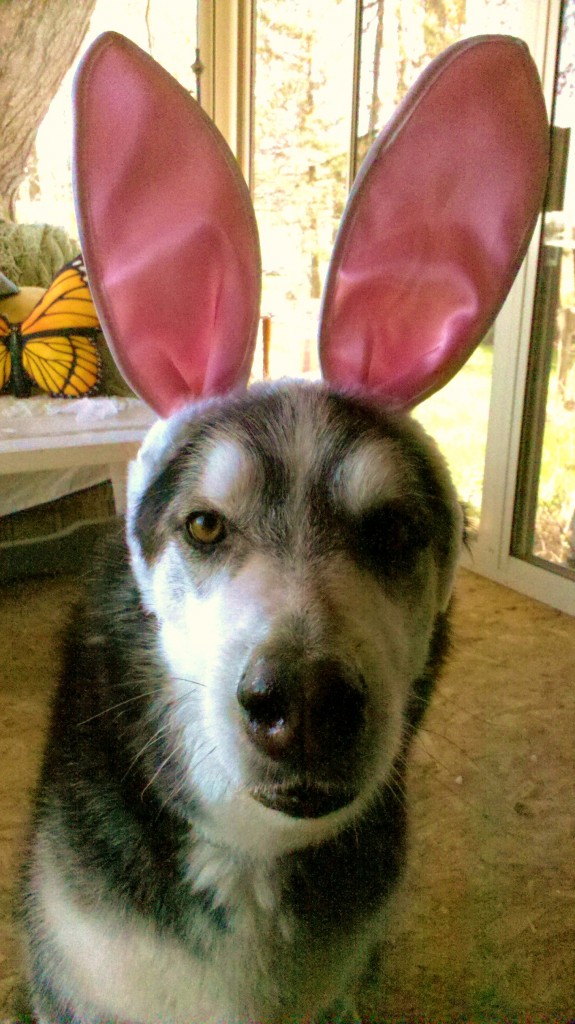 This is only our third go around with hosting the holiday.  I have strived to implement a color scheme each year.
This was the first: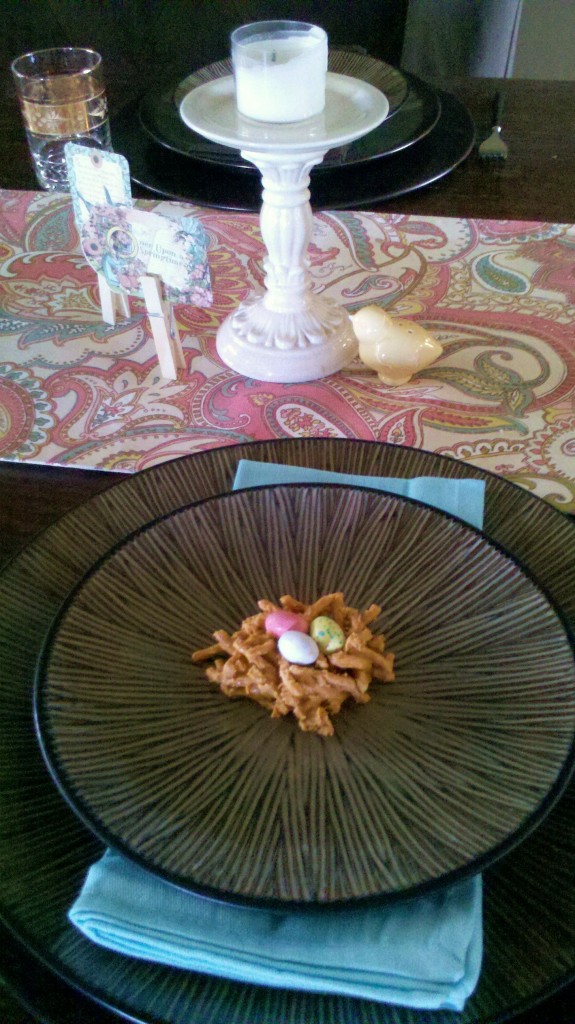 It was all about turqouise cloth napkins with this pink paisley runner and each table setting had one of these edible nests with pastel colored candy eggs.
Last year it was all about creme and a natural burlap brown with a hint of bright green.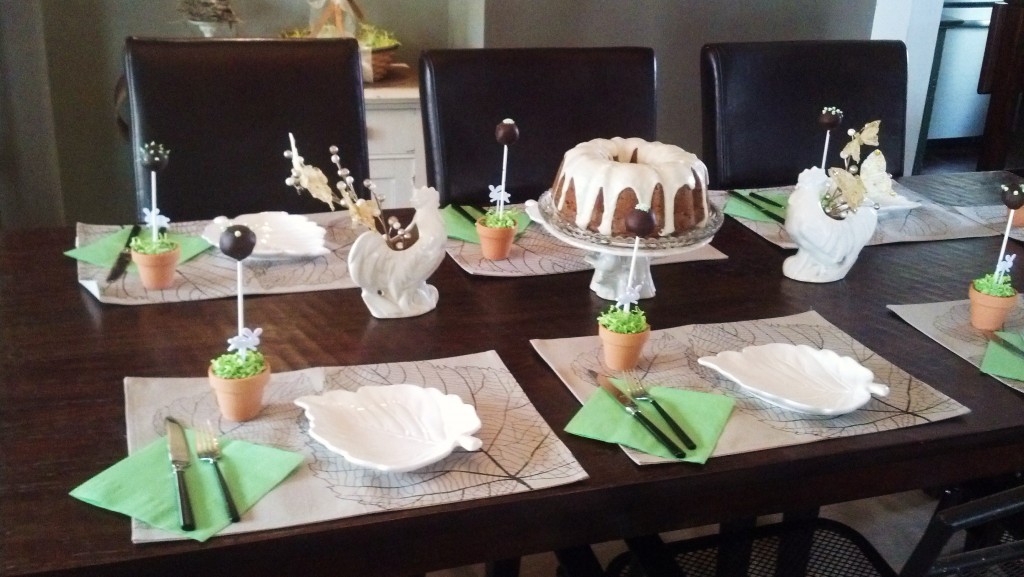 I liked the idea of each place setting getting a fun edible treat so I had made these cakepops and stuck them into a tiny terracotta pot with easter grass and a plastic bunny on a pick.  Hard to top…I know!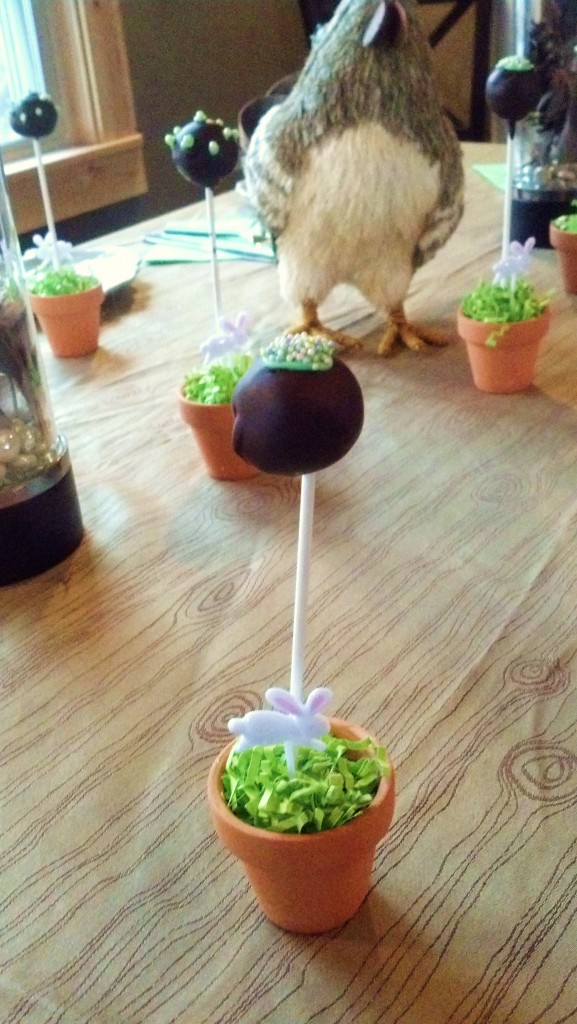 So this year I am contemplating embracing the chalkboard craze and doing some fun bright pops of color with it!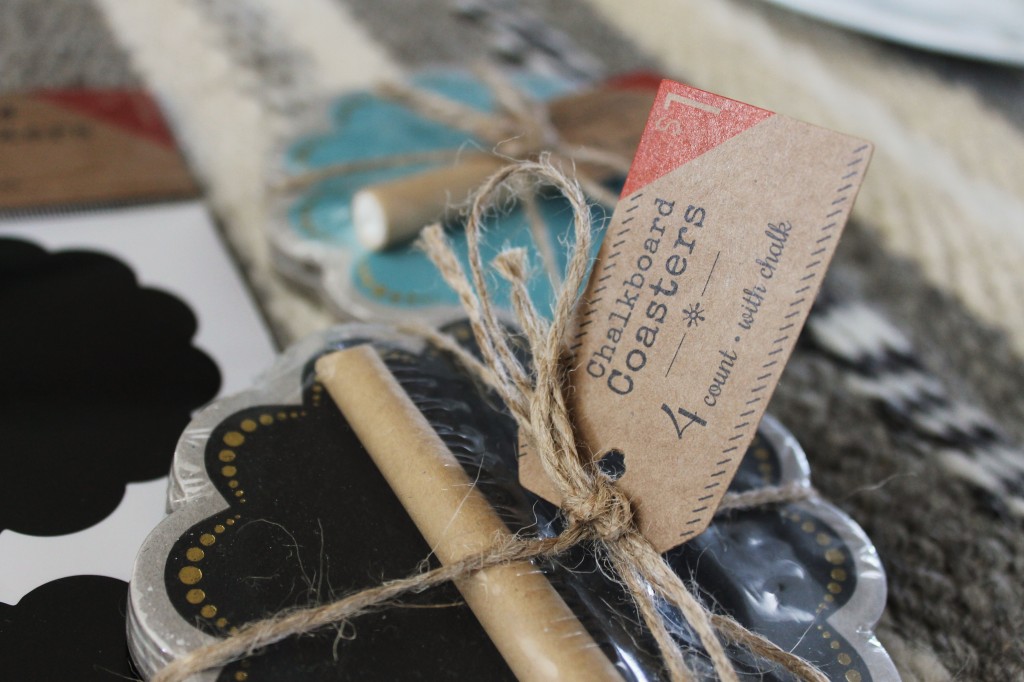 I found these coasters in the "dollar spot" at Target, which has surprising cute things from time to time!  Gotta luv Target!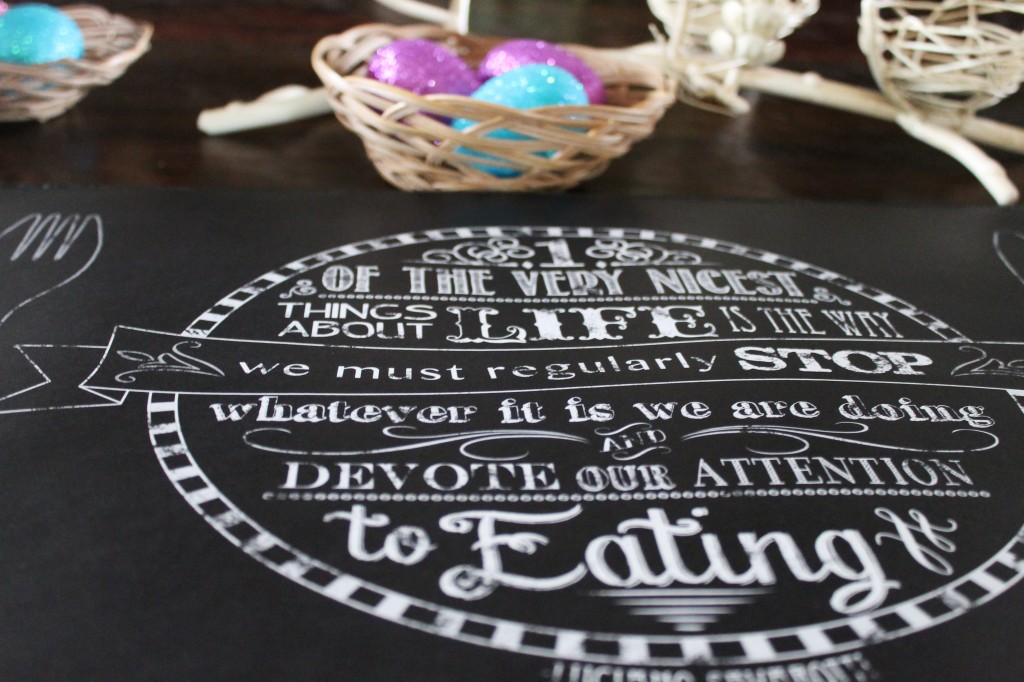 This is actually a pad of paper placemats that were on clearance at Gordmans.  This find certainly tipped the scales in favor of the black and white chalkboard theme.  But what accent color?
I was totally sold on a green, pink, yellow combination after seeing some great napkins and dessert plates with easter flowers.  Then these caught my eye at Dollar General…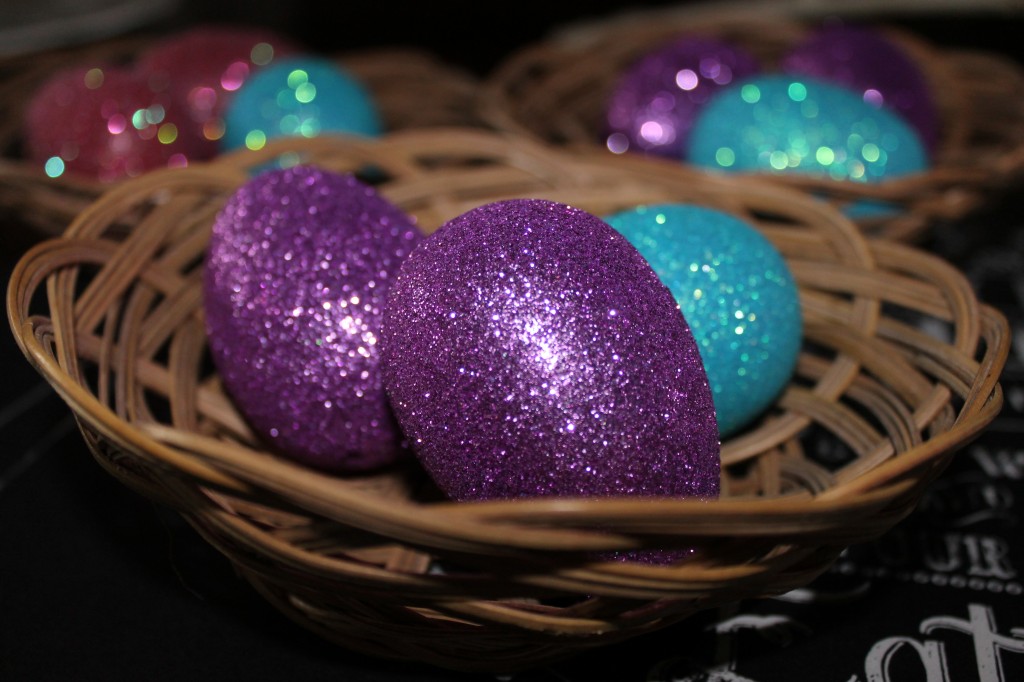 Can you really say no to a plastic egg this sparkly?
My mom had already sent the little wicker baskets home with me the other night.  They were actually purchased for the assorted seashells that came with them and had since been cast off and forgotten.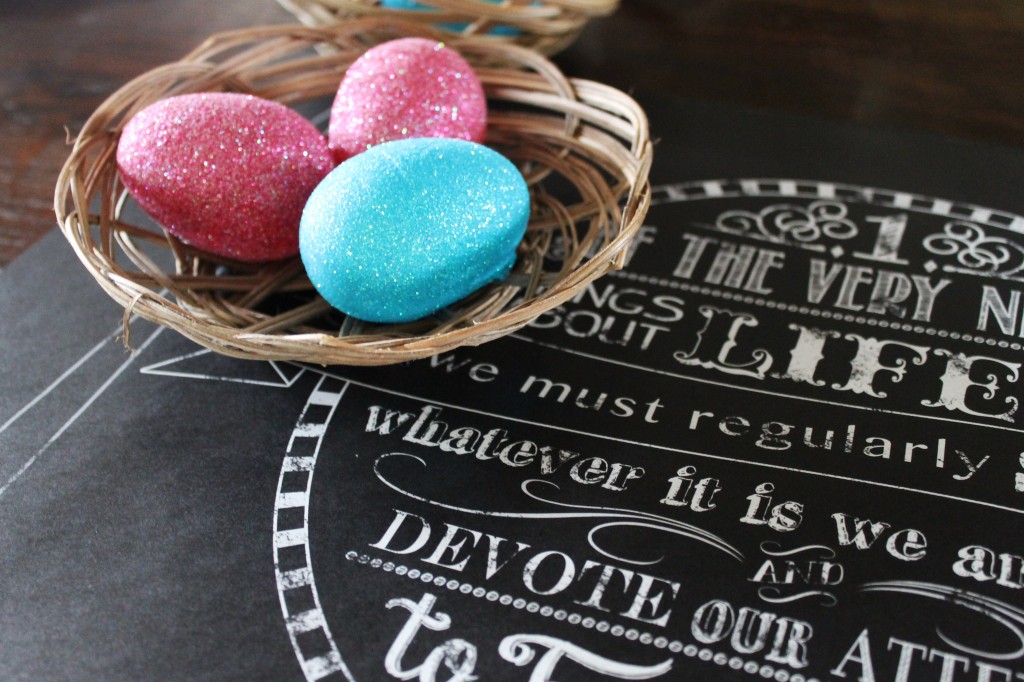 I like that they have that little nest vibe to them.
And that's pretty much all I've got together for now.
Meanwhile, my niece and nephew are way ahead of me on the decorating!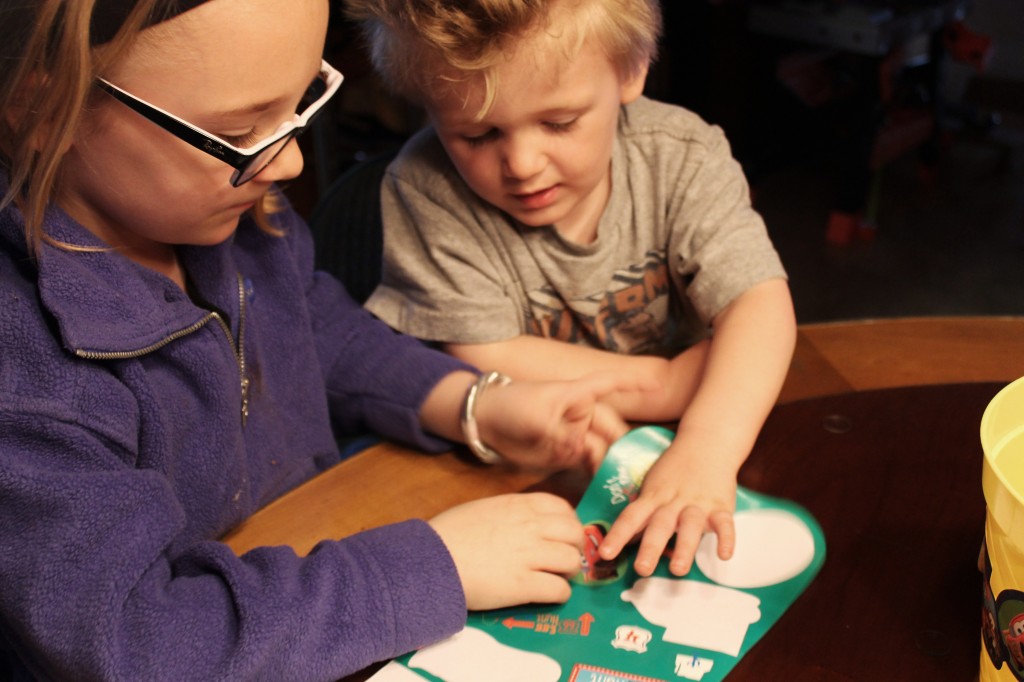 They each got a plastic basket-bucket and some stickers to put on them!  They will be using these at my house this weekend to collect eggs.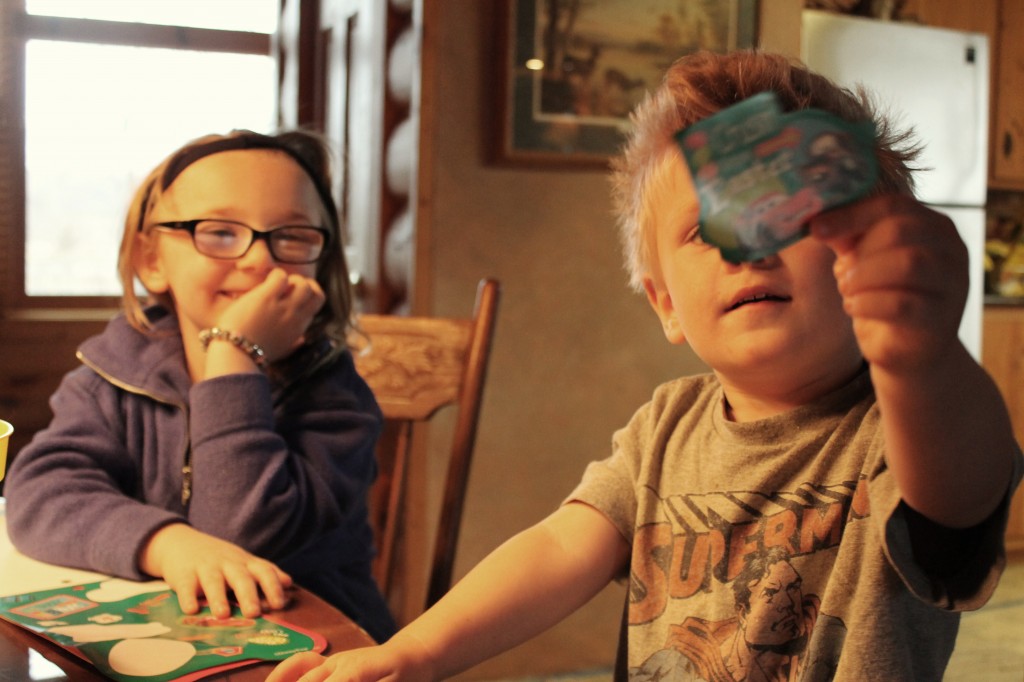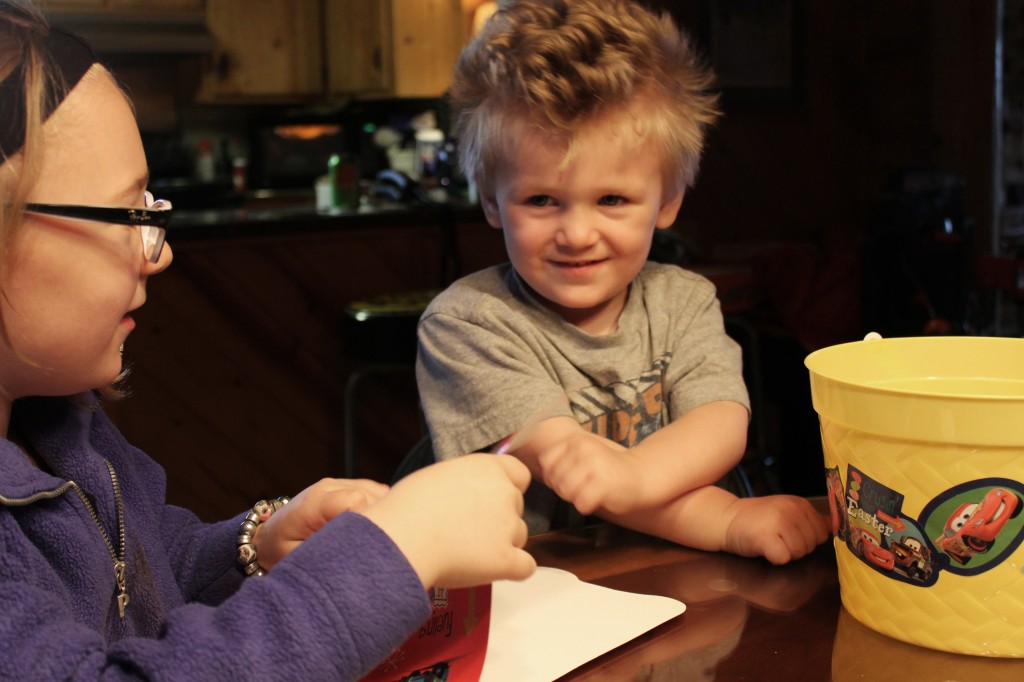 As for our doggies…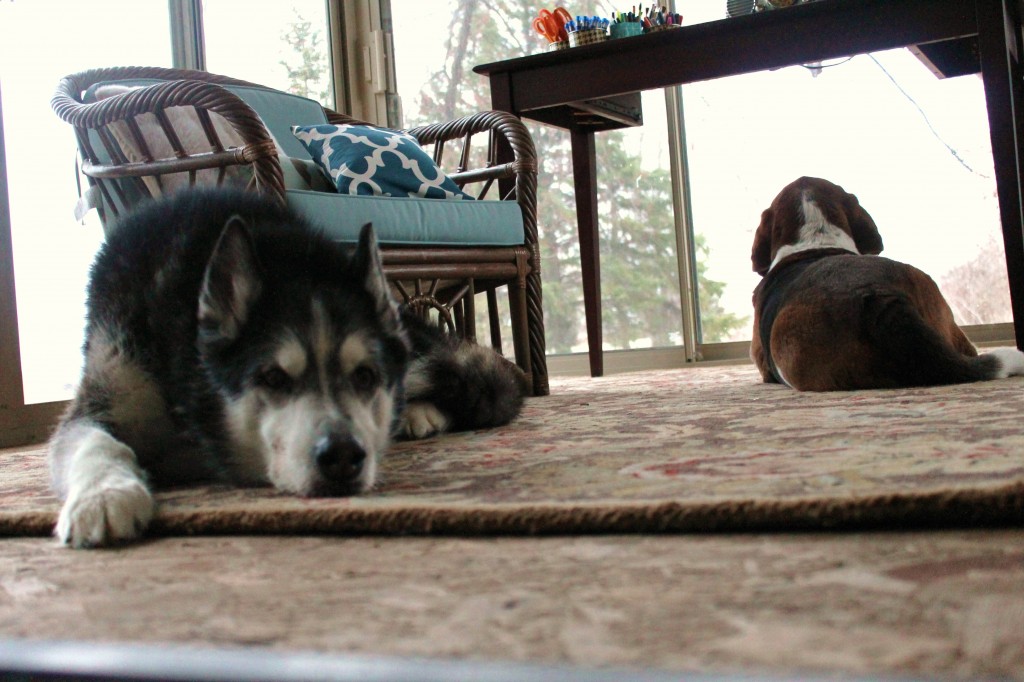 They are just chillin.
One more look at those bunny ears…