Your Selections! Another custom build story begins…
With all the decisions involved in building a new house I always enjoy organizing the colors and ideas into one place for my clients. So here we go again- on another custom build adventure!  Enjoy following along from conception to finished project of this new home!
First- a quick update on the project.  Last time I visited the site the snow had ceased but the temps were frigid!  The framers were scheduled to start as soon as things warmed up.  I am excited to see the latest progress.  Here was the lot, dig and poured walls: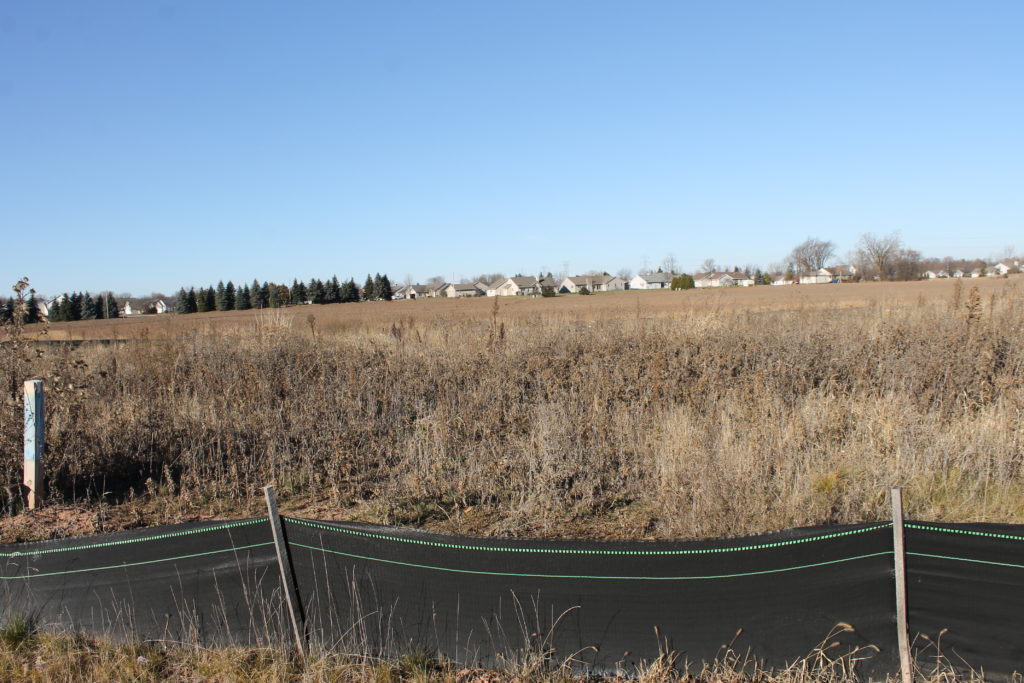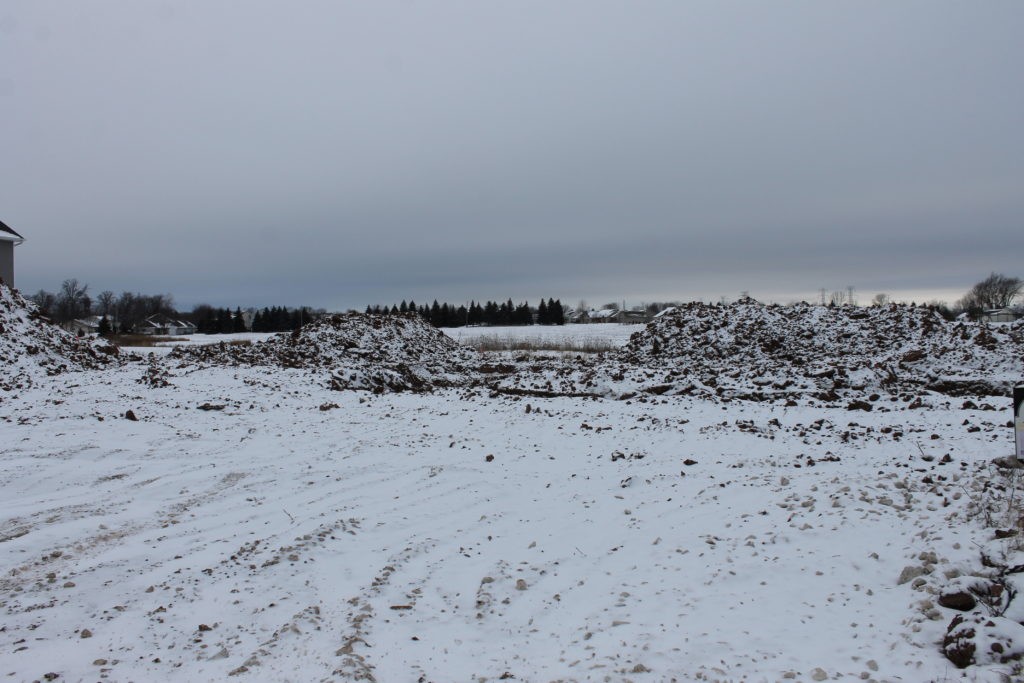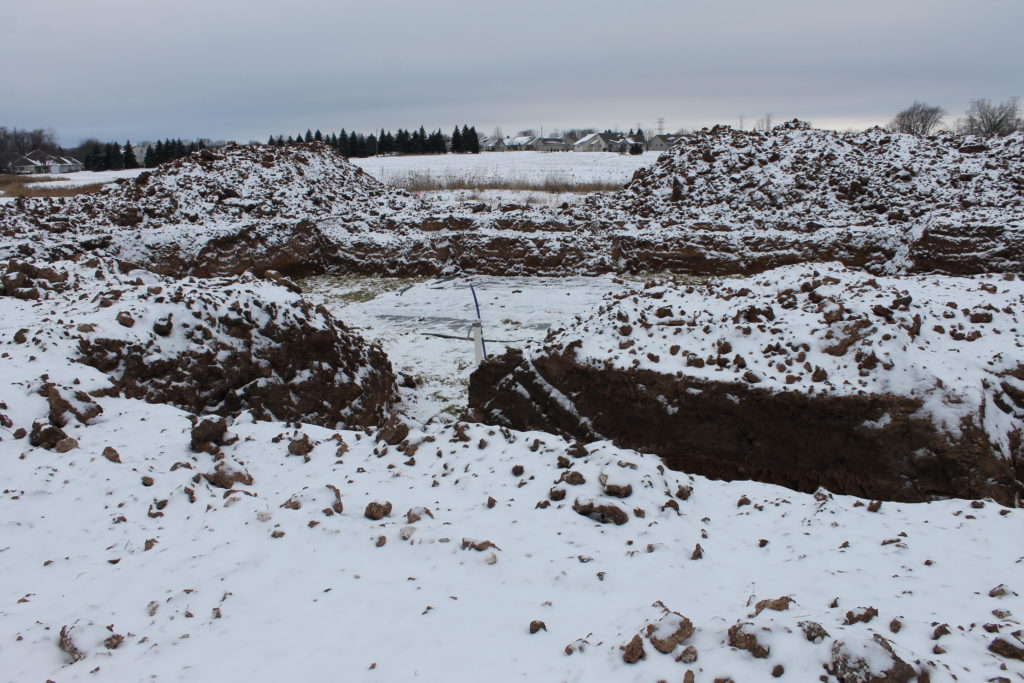 And now onto the good stuff!  SO many fun decision have been made so let's start at the beginning and review.
Siding & Roofing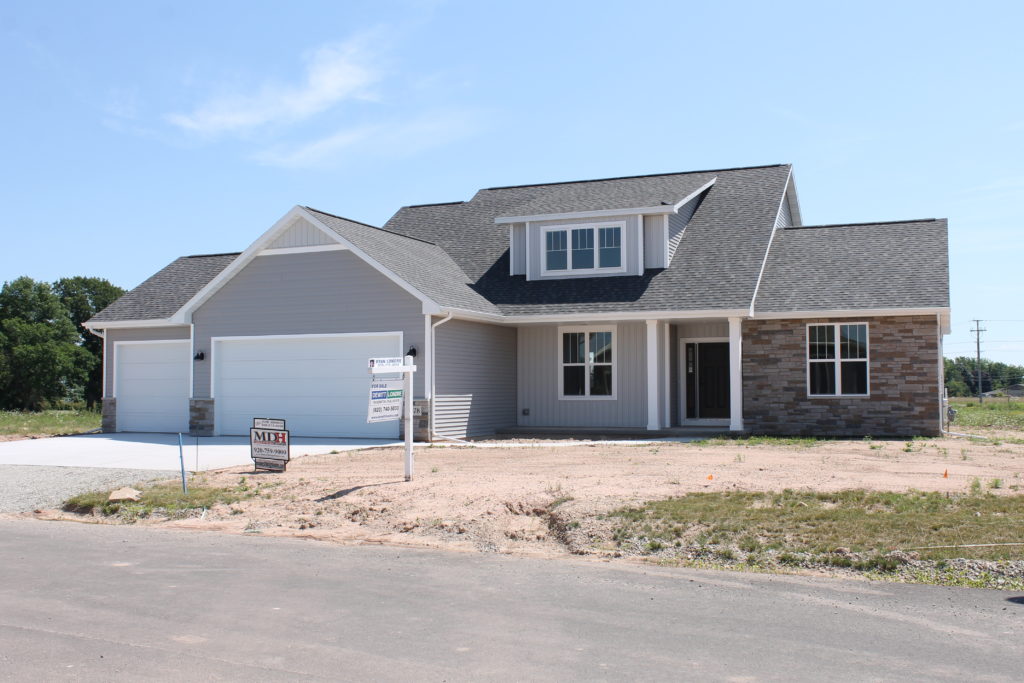 This photo depicts a home with the flint grey siding we selected and Driftwood roofing.
While this home has a light and airy appearance, our color scheme will become more dramatic with stained dark wood pillars, coordinating dark brown garage doors and dramatic bayou blue accent shake (not pictured).
Window Grill Style & Garage Door Style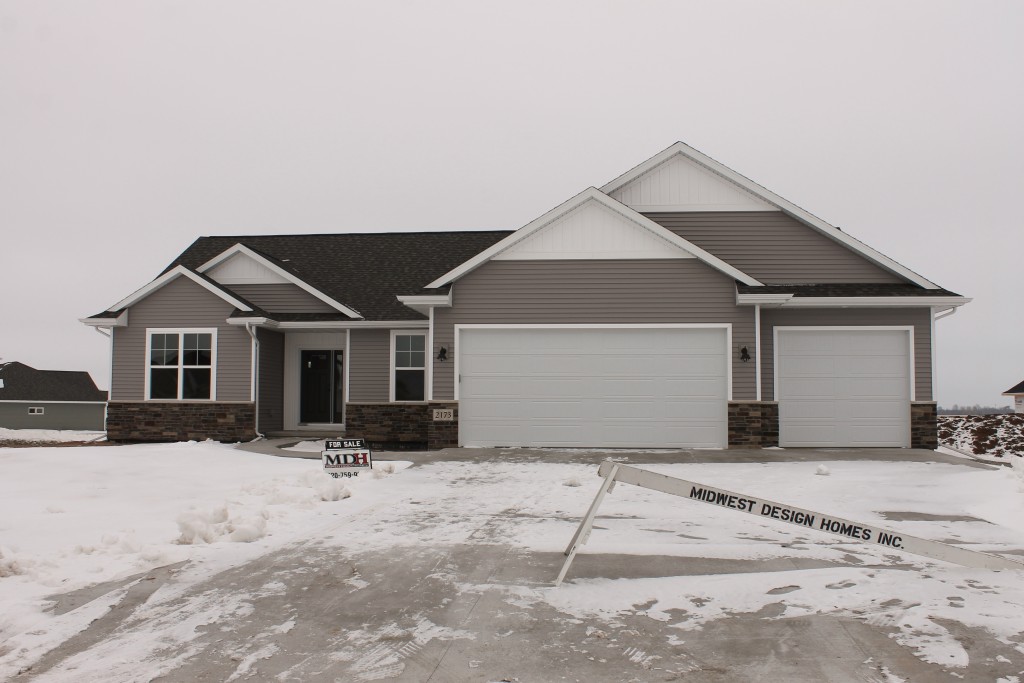 This home shows a ranch style garage door- where the design is long rectangles instead of squares and the selected grille pattern for the windows (plus signs in the top panel only).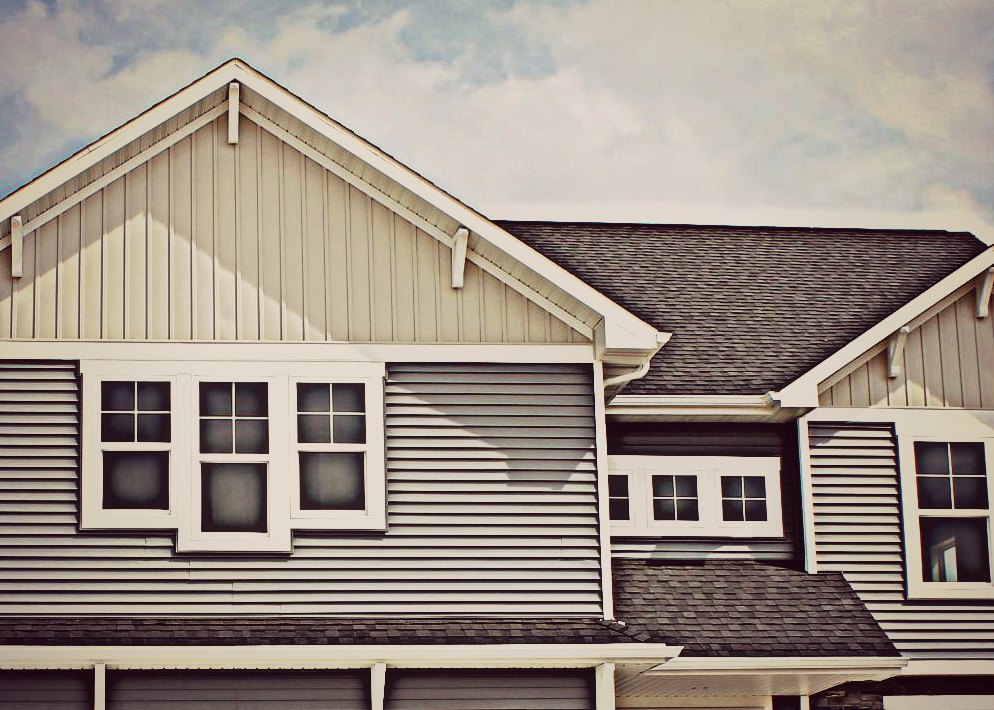 More on selecting your window grille pattern.
Front Door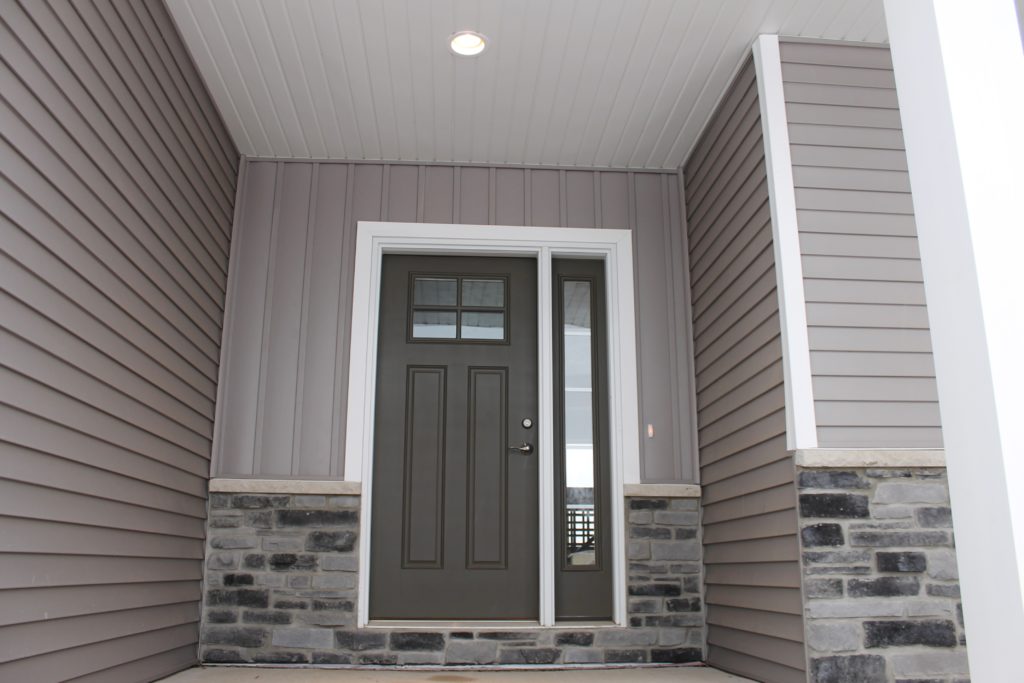 This is the front door that was preferred, only with two sidelights.  The color will still need to be finalized.
Stair Parts
Similar to the combo seen here we selected a simple straight metal baluster in black.  However we are pairing it with a more substantial looking newel.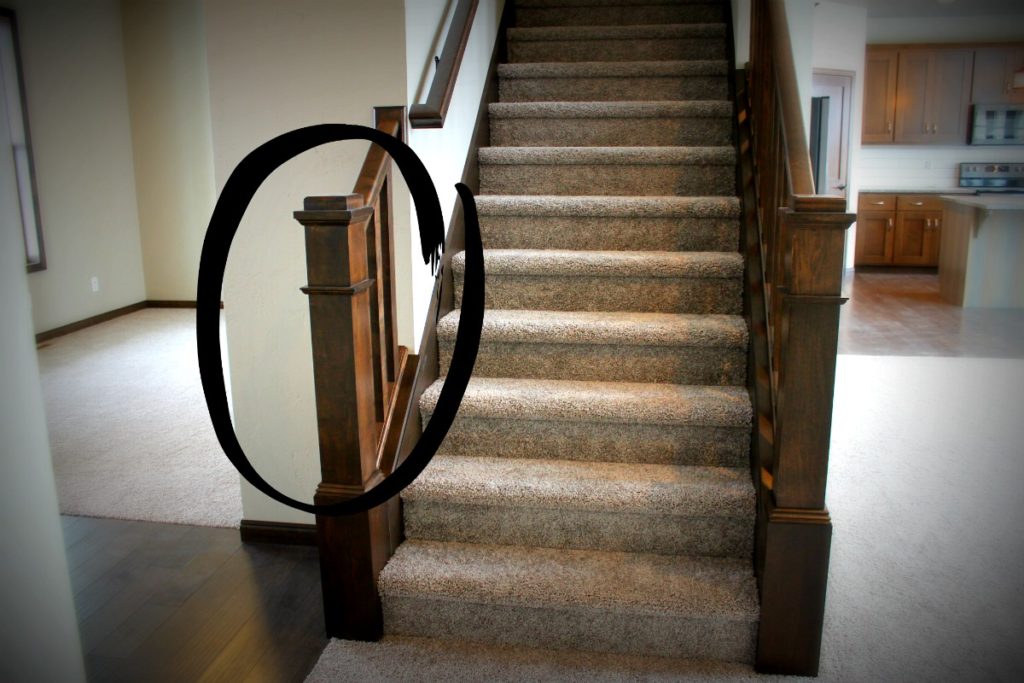 The handrail and newel will be stained, while the skirt board and ankle wall will match the painted color of the trim throughout the home.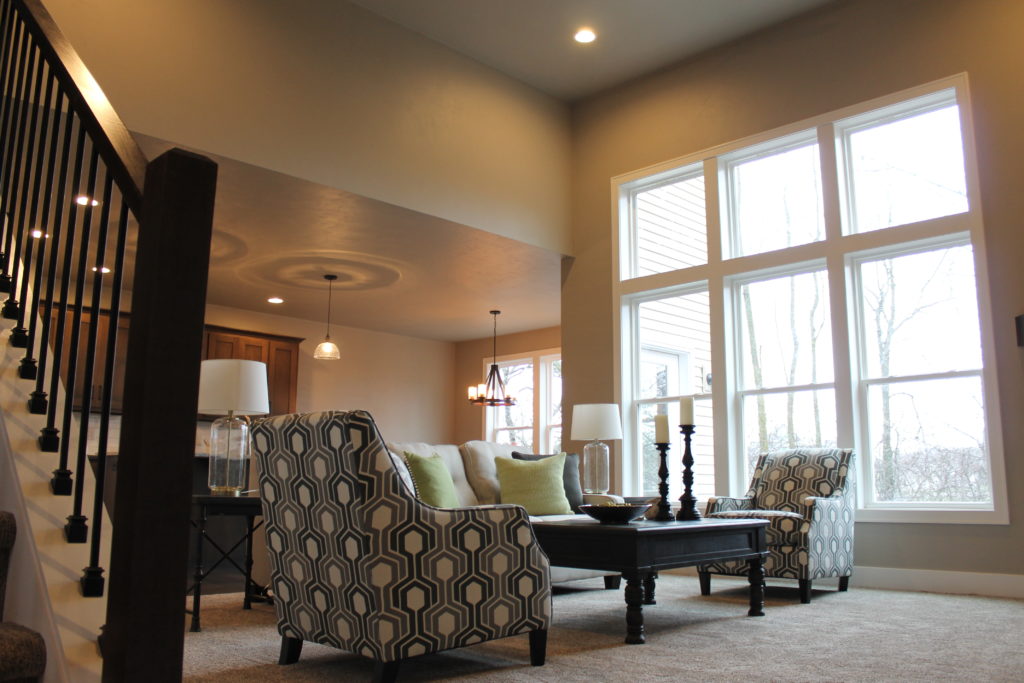 Trim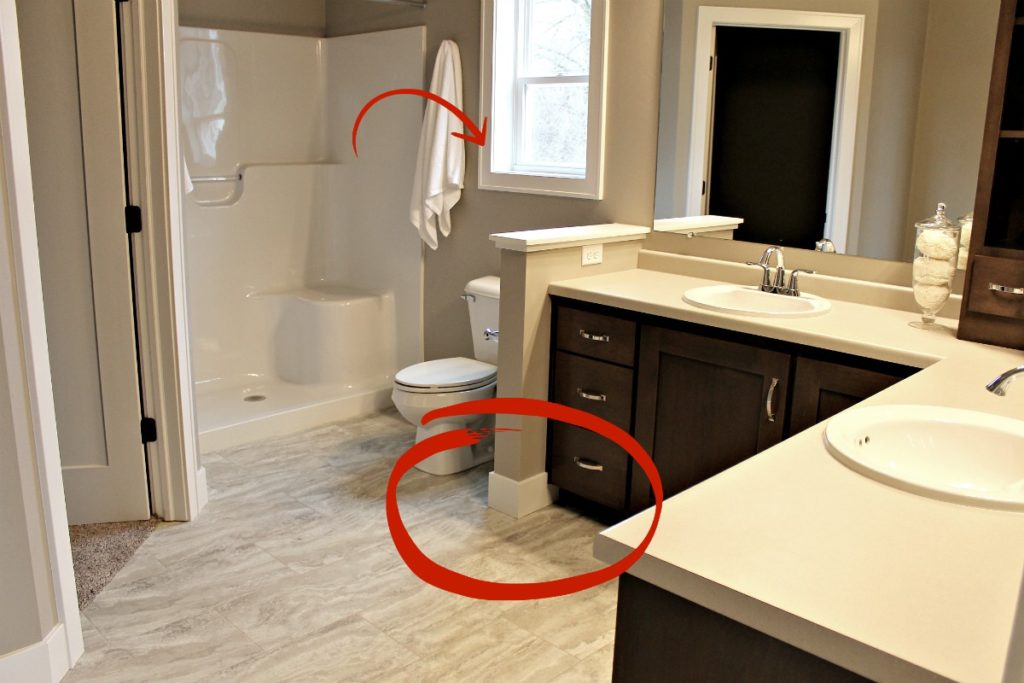 We decided on a simple trim profile similar to the one pictured above.
Interior Doors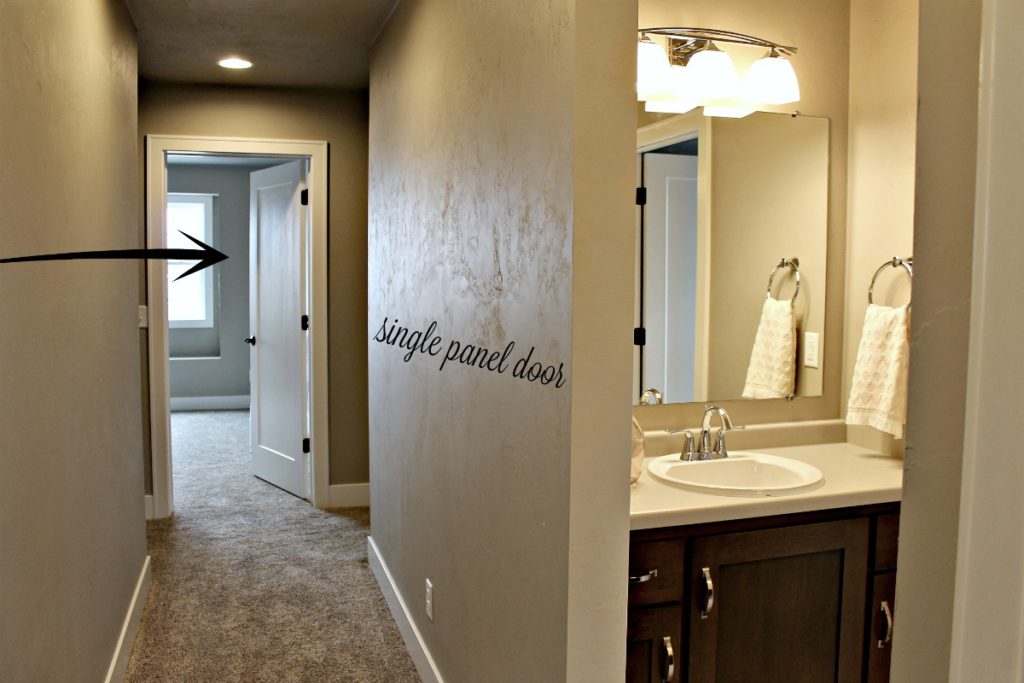 The molded and painted doors will reflect a simple modern profile.
Flooring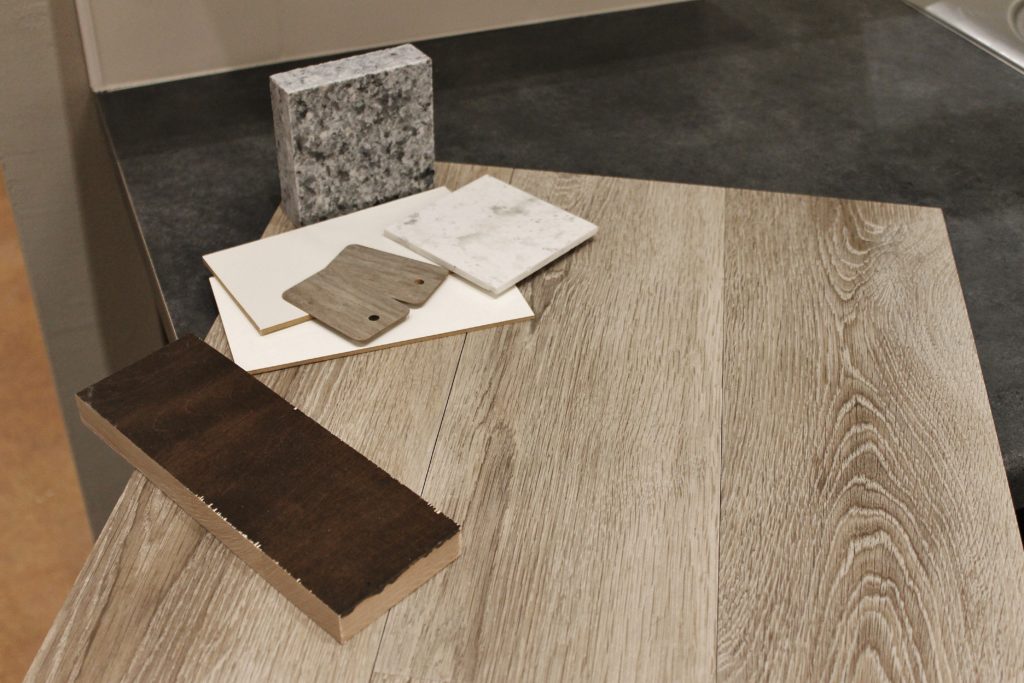 Our favorite was this grey washed luxury vinyl plank with a rustic oak wood grain and blackish sandy grained vinyl tile used in another custom home recently that turned out beautifully (below)!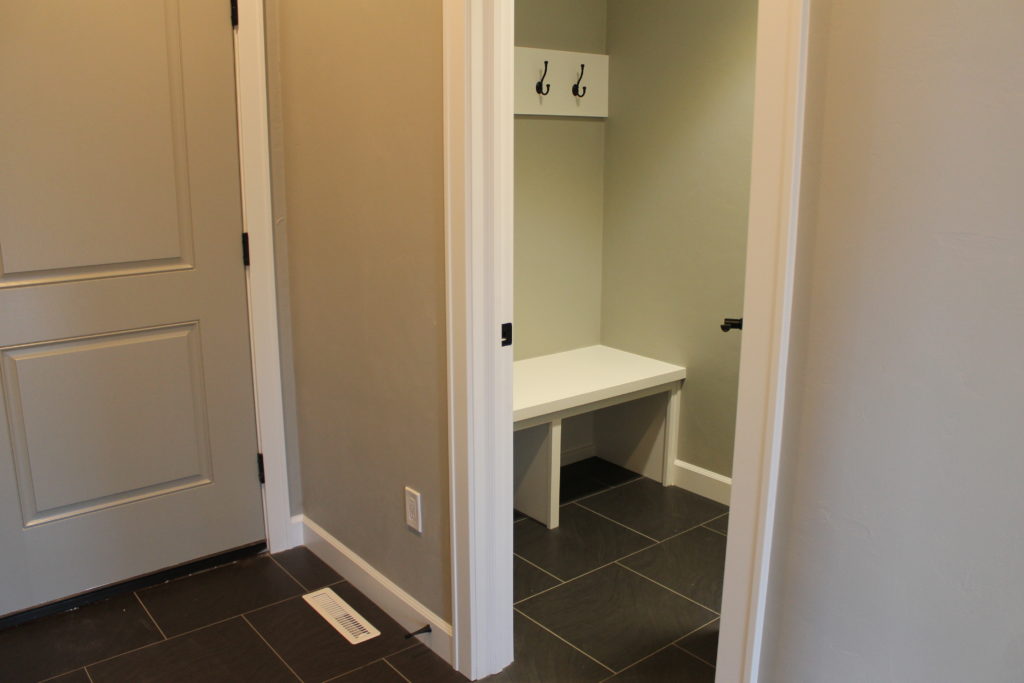 More ideas for the build:
Fireplace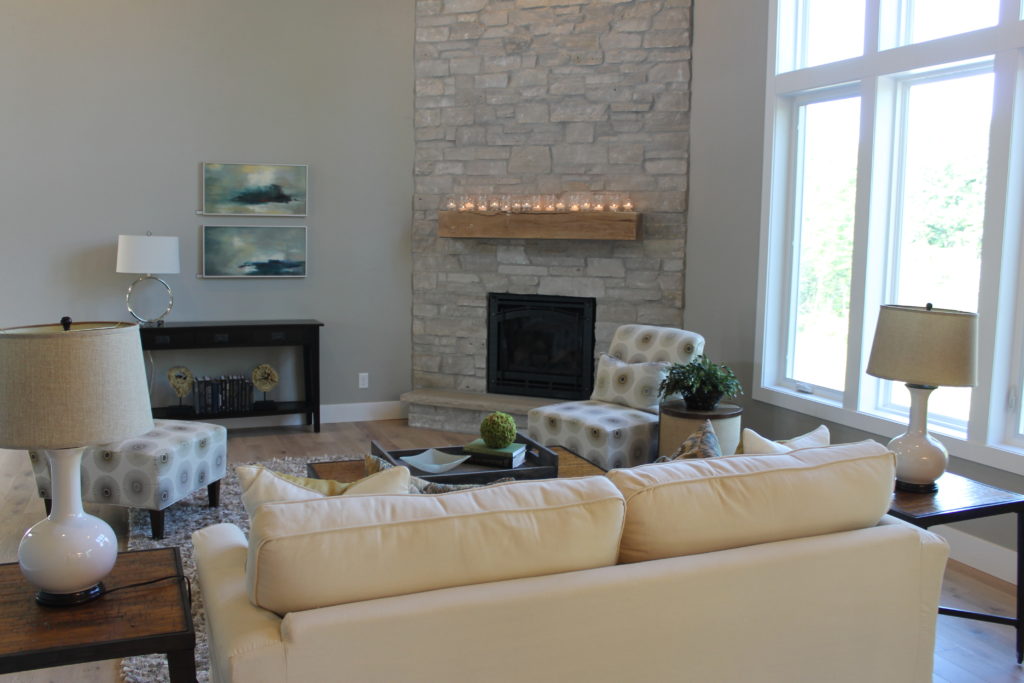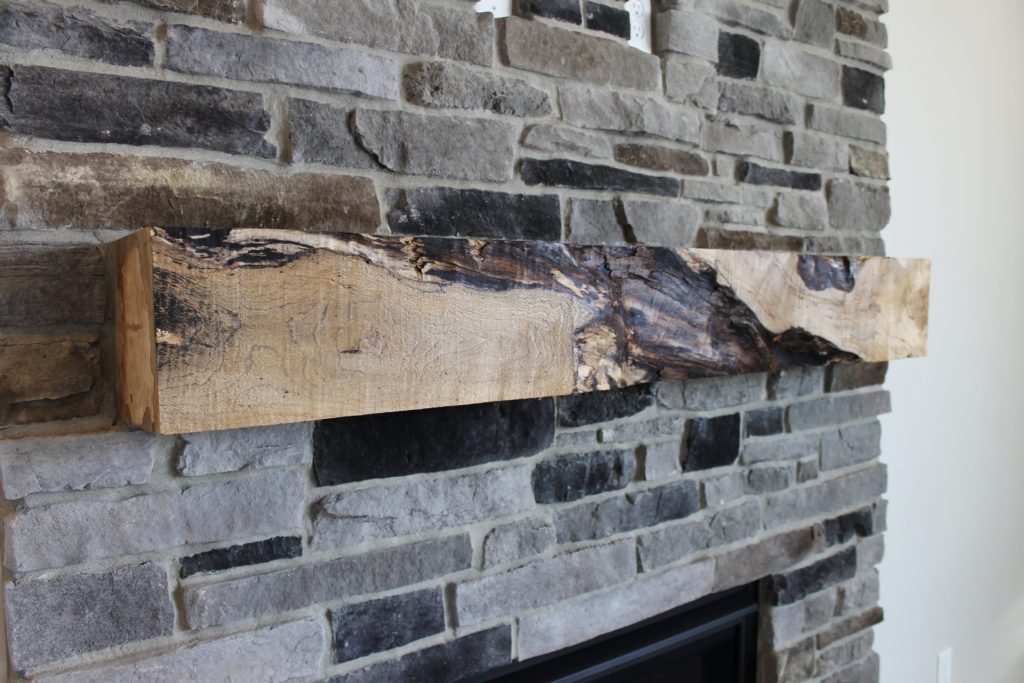 Backsplash inlay ideas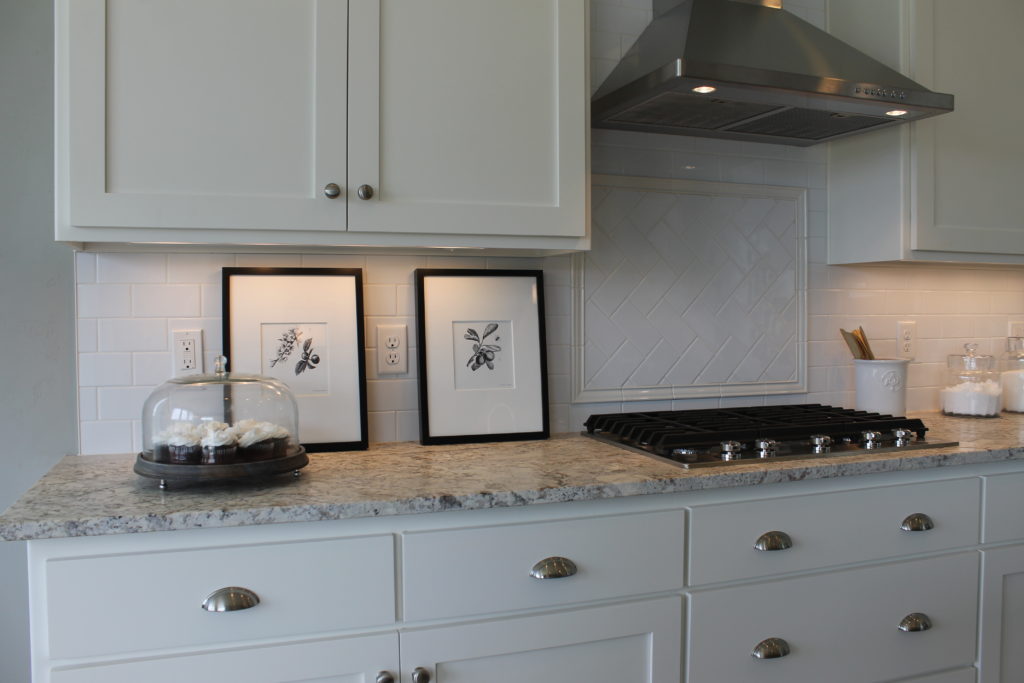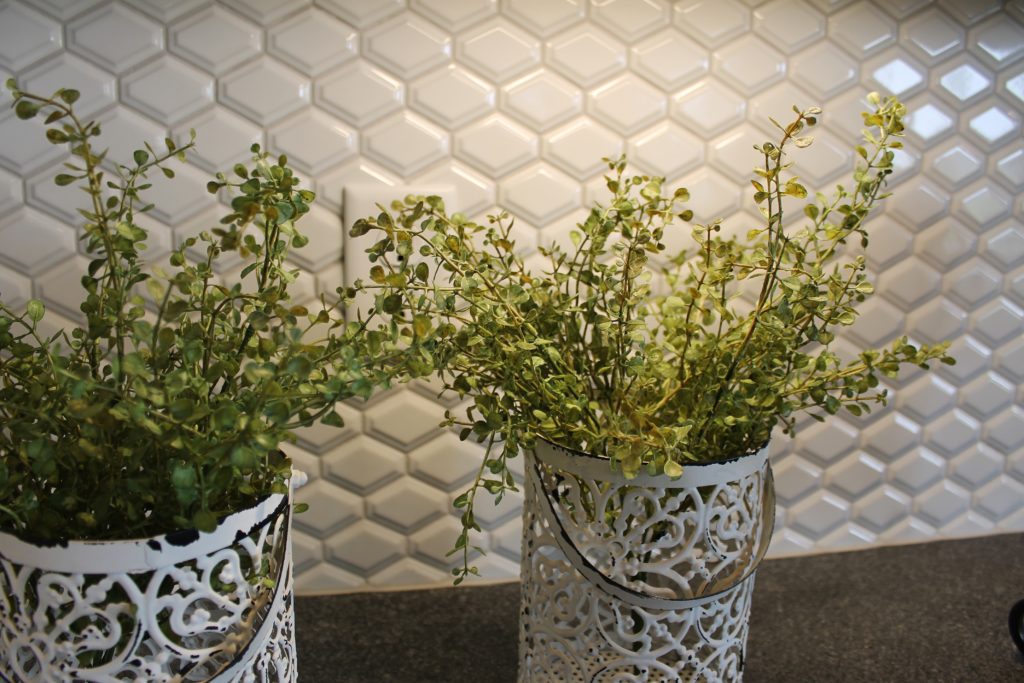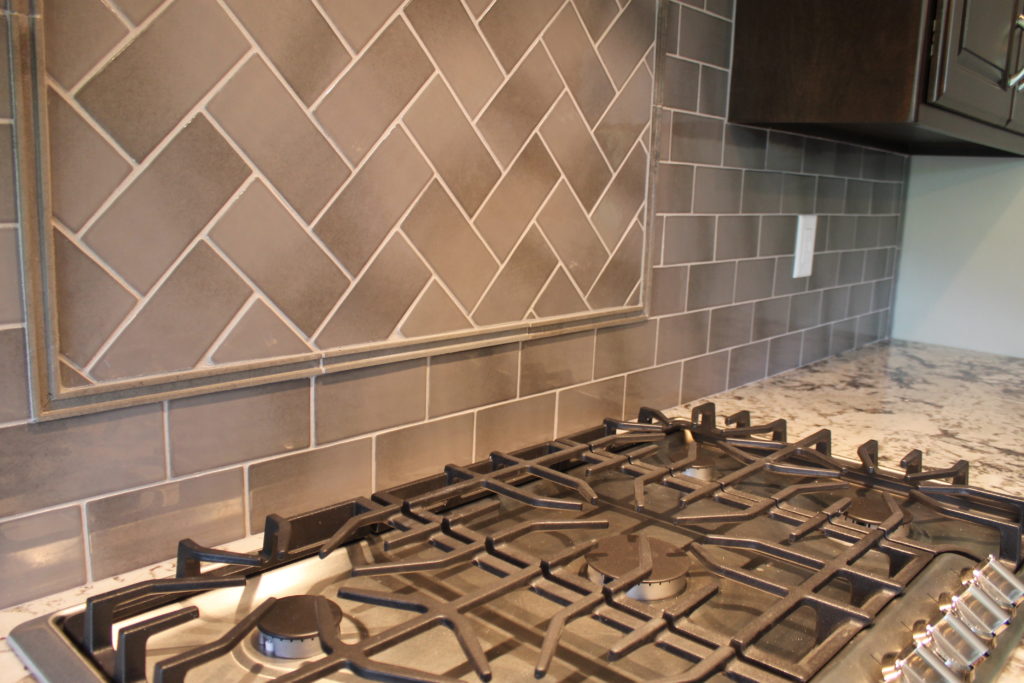 Tile shower accents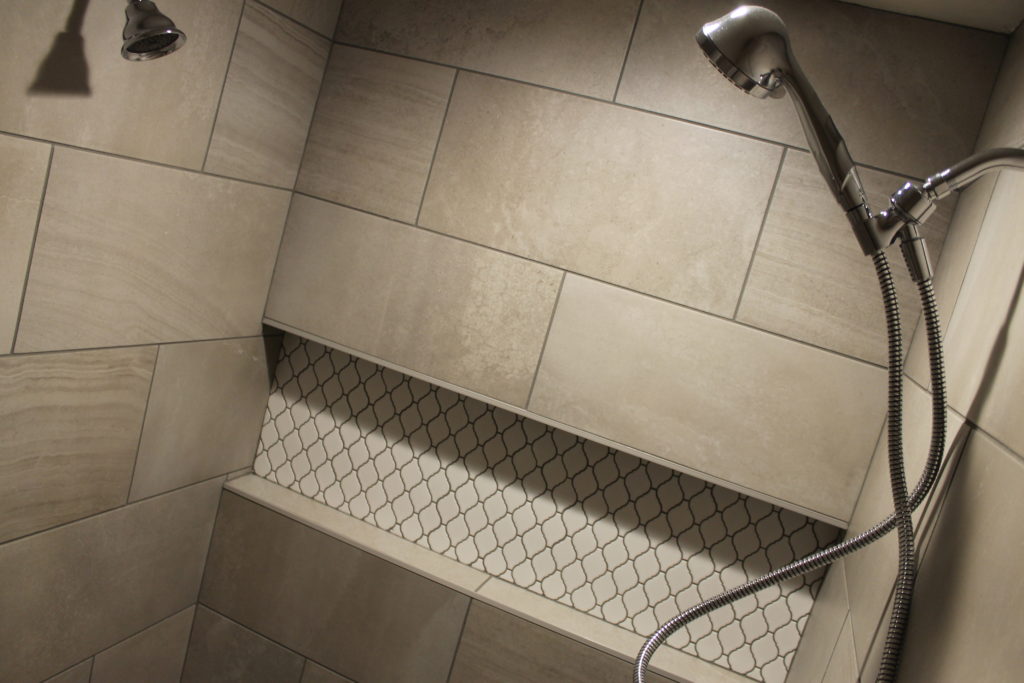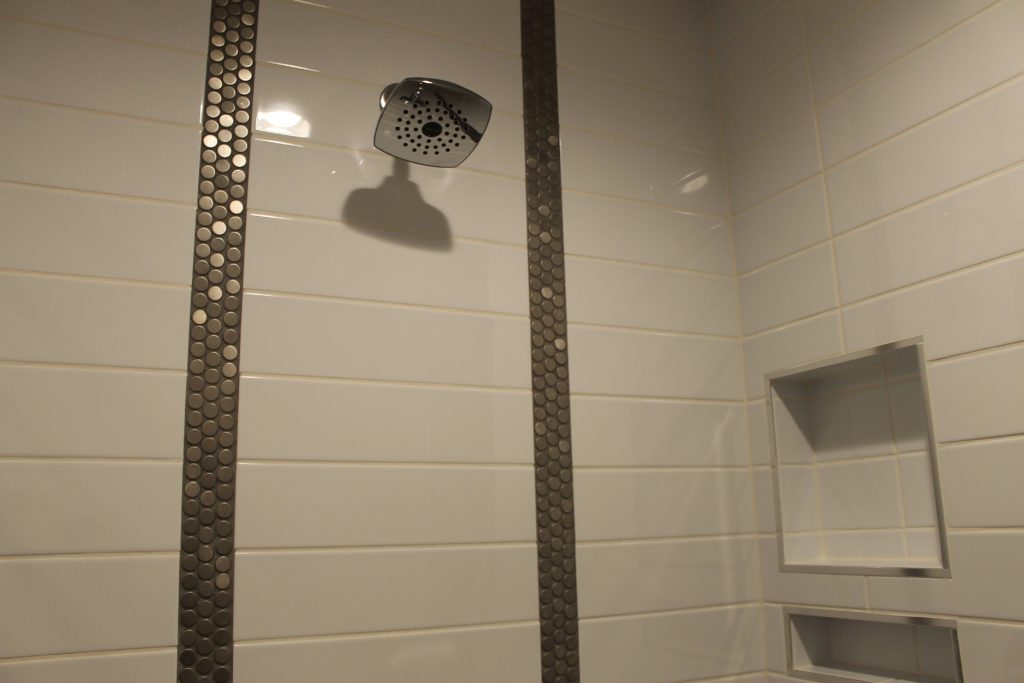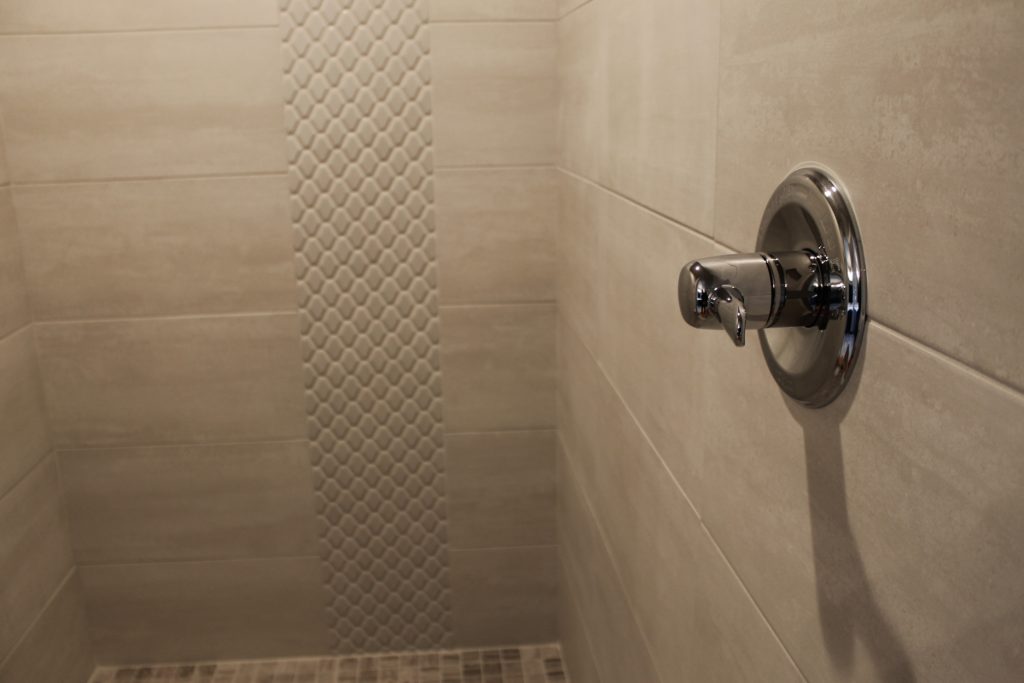 And that's about all we'll tackle here today!  Thanks for visiting and I'll be sure to share updates during framing of this custom home build project!