Voyager Park: Fall Travel Series!
Earlier this year my mom had put together a list of places she wanted to see.  Among them was Voyager Park in DePere.  At first I was skeptical.  What would be waiting for us at this city park?  A playground?  Boat launch?  Picnic area?  But I was pleasantly surprised to find a nice river walk to a spot with an blatant double meaning.  Turns out the river locks have inspired a different kind of lock.  Mimicking the famous bridge in Paris (Pont des Arts featured in the movie Now You See Me) lovers come here to place a padlock on the railings and toss the key- a sign of an unbreakable bond.  Although the gesture has caused some issue overseas and some padlocked railings had to be removed, the colorful locks over the top of rushing water was a visually stunning image from the day.  I'm glad to have enjoyed it while I can.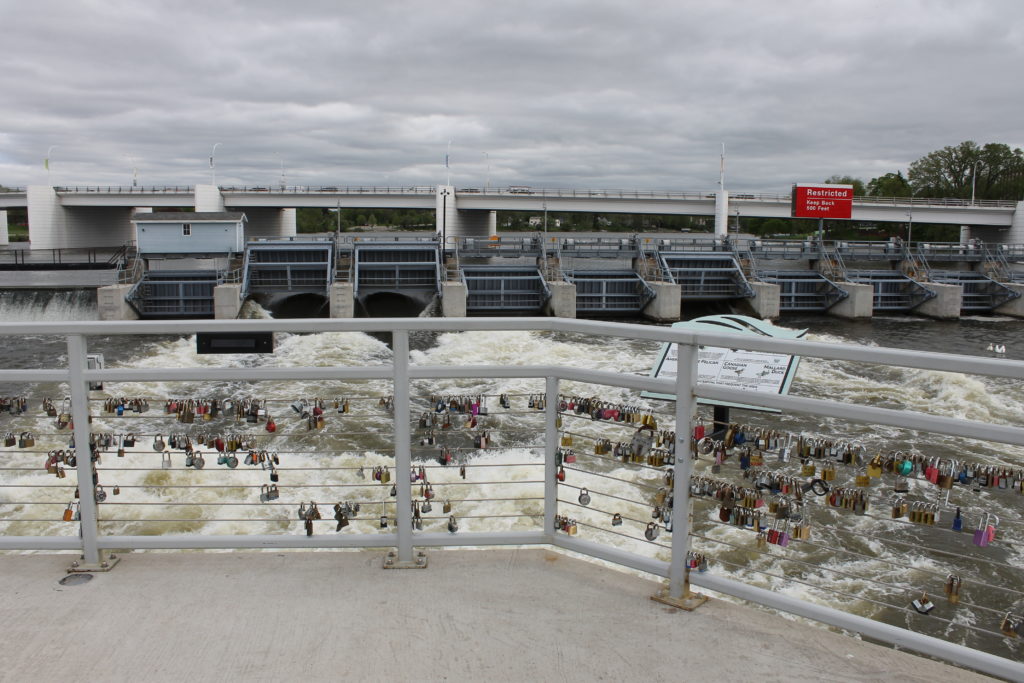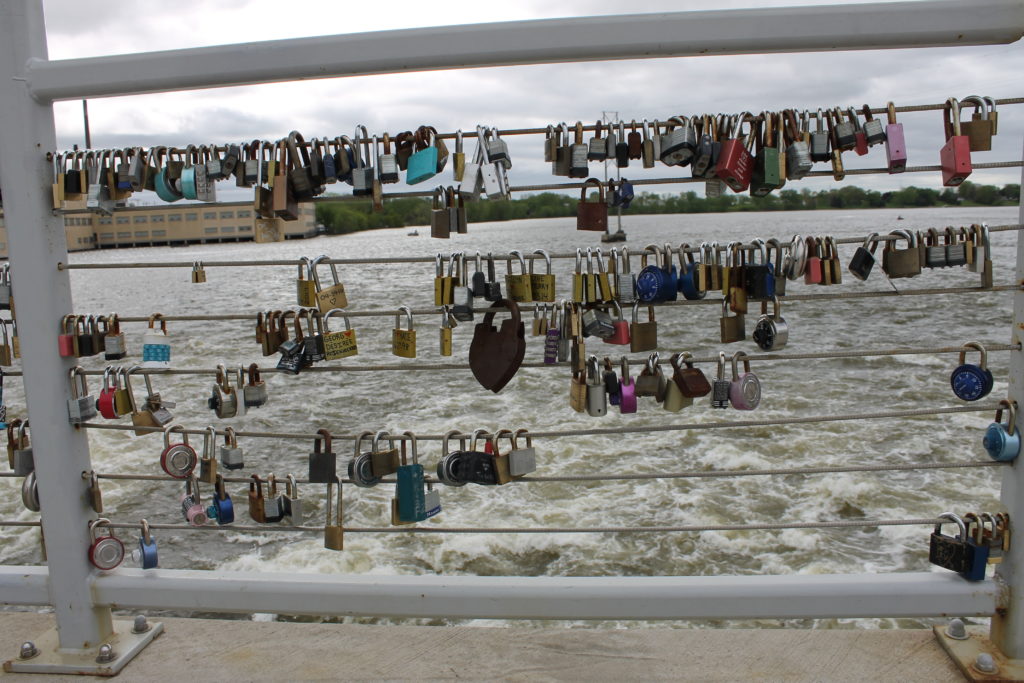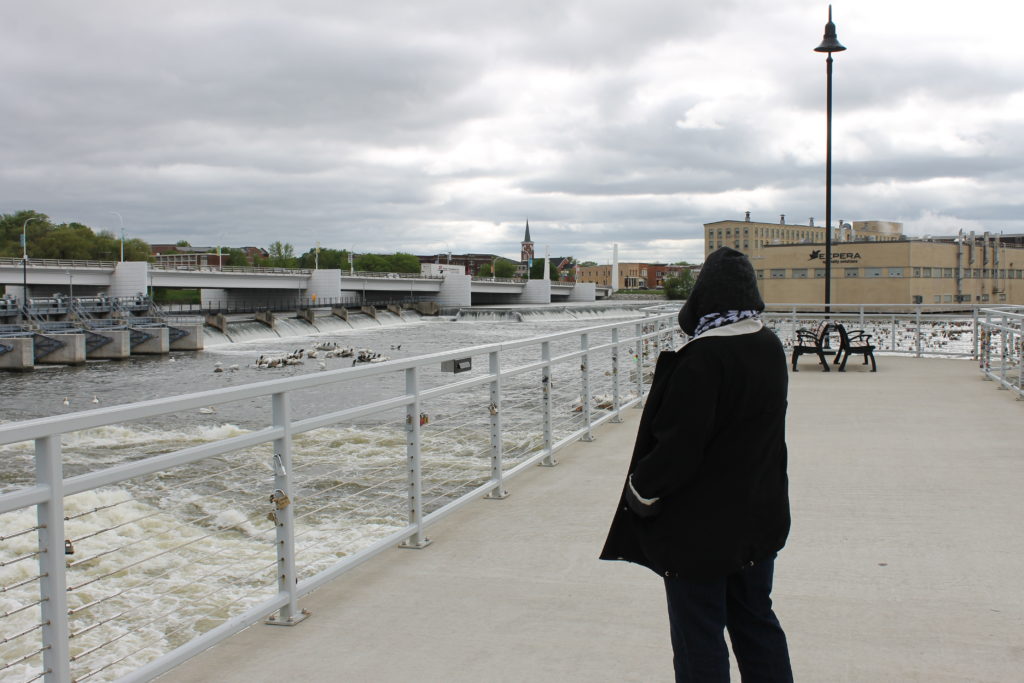 And if you are taking the river walk from Voyage Park to the locks you just might notice this New England looking scene of fisherman wading in the water!  Warm up at some of the great shops in Downtown De Pere such as the European Bakery, Alpha Delights, that we stopped at for some amazing treats!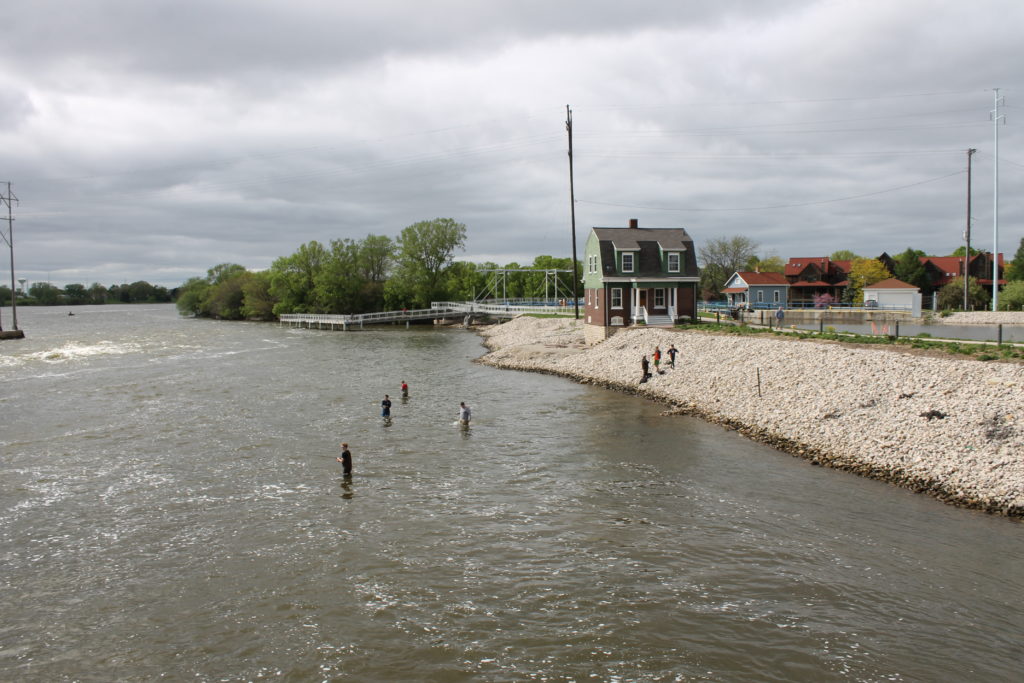 Where will we be heading next time for the conclusion of our Fall Travel Series?  You'll have to check back to find out!