Local Artist lends a pop of color!
The grey and white shades that dominate interiors today provide a great opportunity to add art for some much appreciated color.  The walls of the recent Jon Huss Custom home for sale on Ruy's Ct felt like a lofty gallery space before they were grounded by these stunning oil paintings.  And the best part? The artist is Patt Huss, the mother of the builder himself.  You can't get much more local than that!  Enjoy the beautiful transition of these one of a kind pieces as they flow through this new home.  Hopefully they will inspire you to take a chance on some bold color accents or purchase a quality art piece that you can keep for years to come and pass down in your family!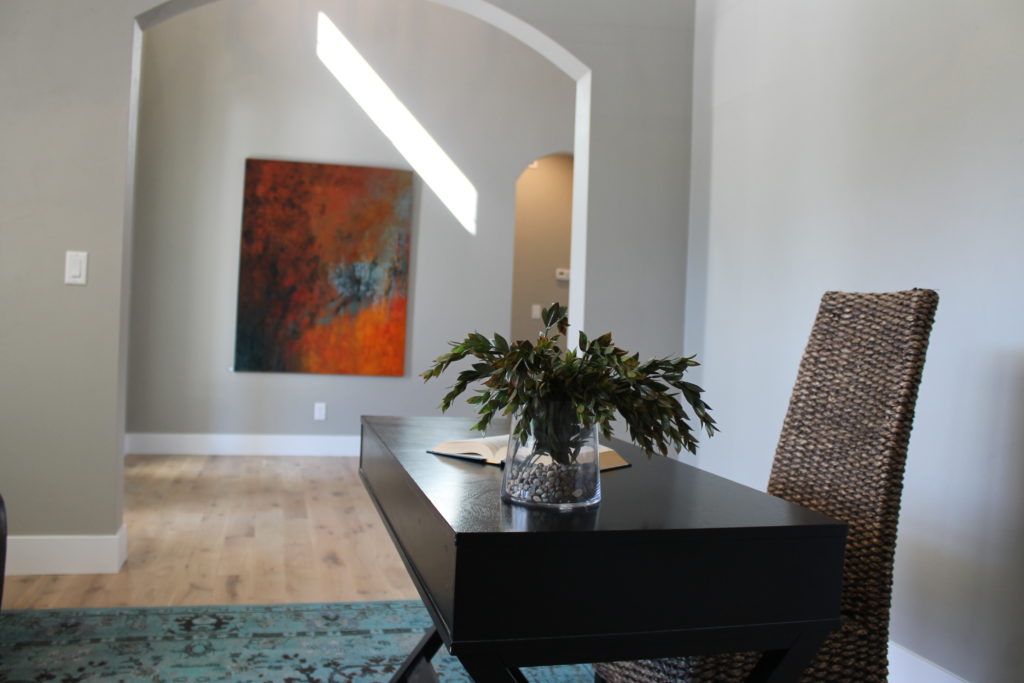 The office features a trio of color bending canvases, subtle enough to work with the vibrant rug, bright enough to anchor the span of the wall.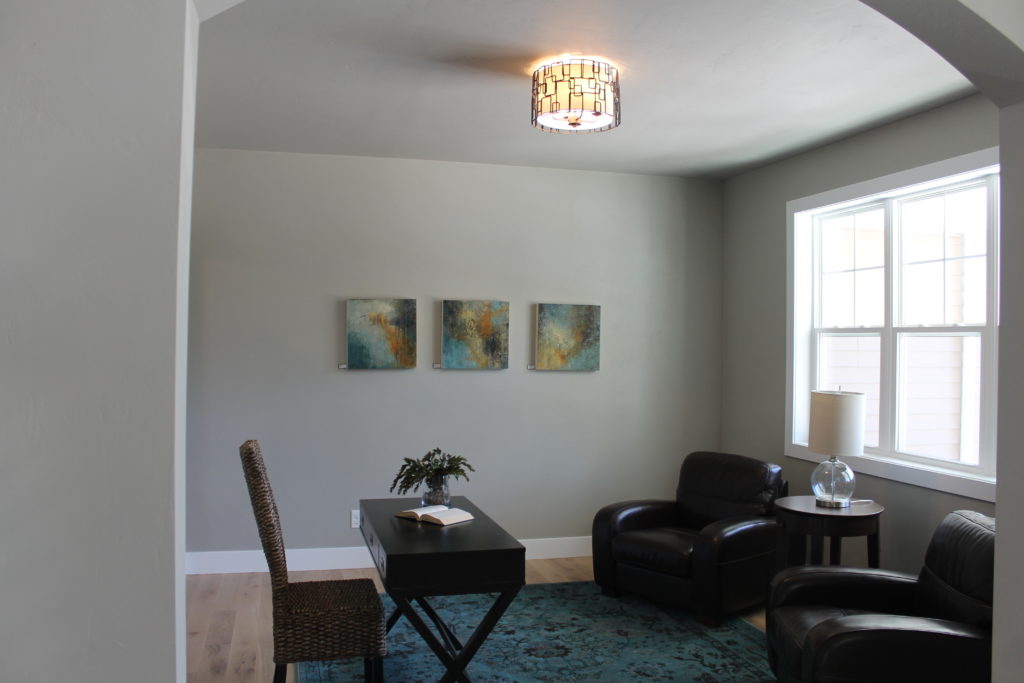 The side table in the dining room gets a brilliant lift from a piece that incorporates some human shapes into the whimsical dreamlike paintscape.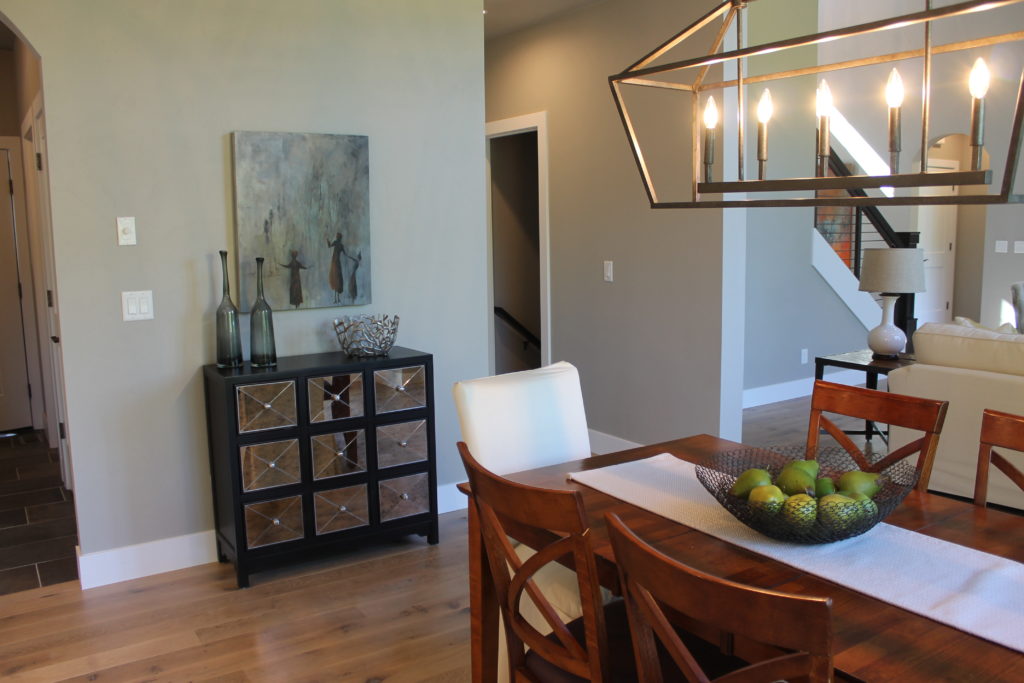 The series continues with another piece around the corner.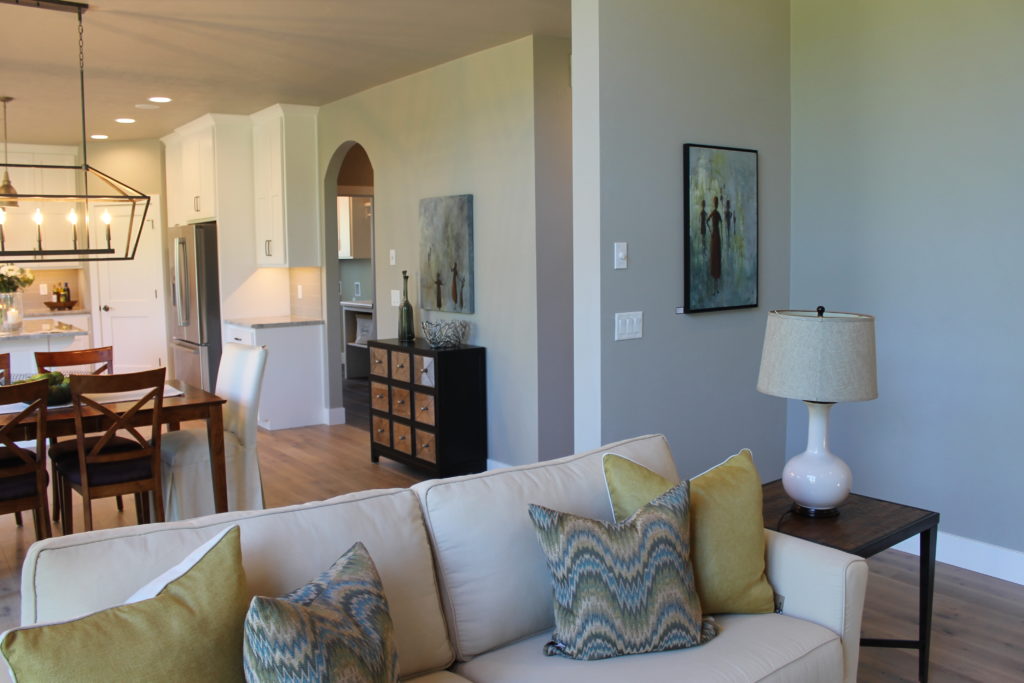 Even the lower level features an abstract painting to tie in the natural wood tones of this industrial bar.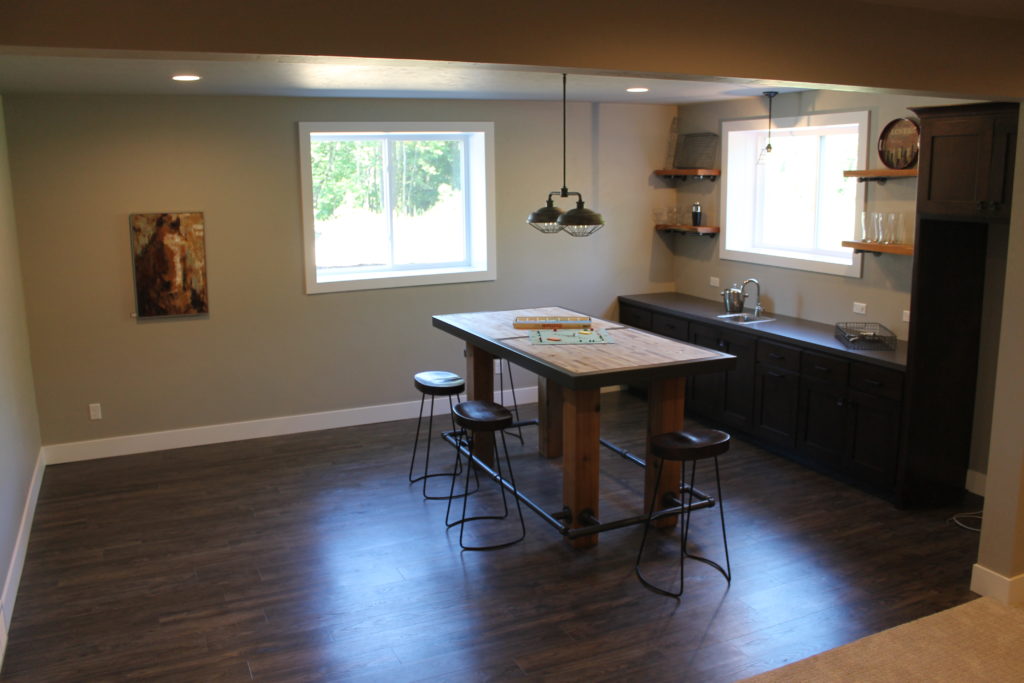 And my favorite piece in the house is this bold orange display in the foyer!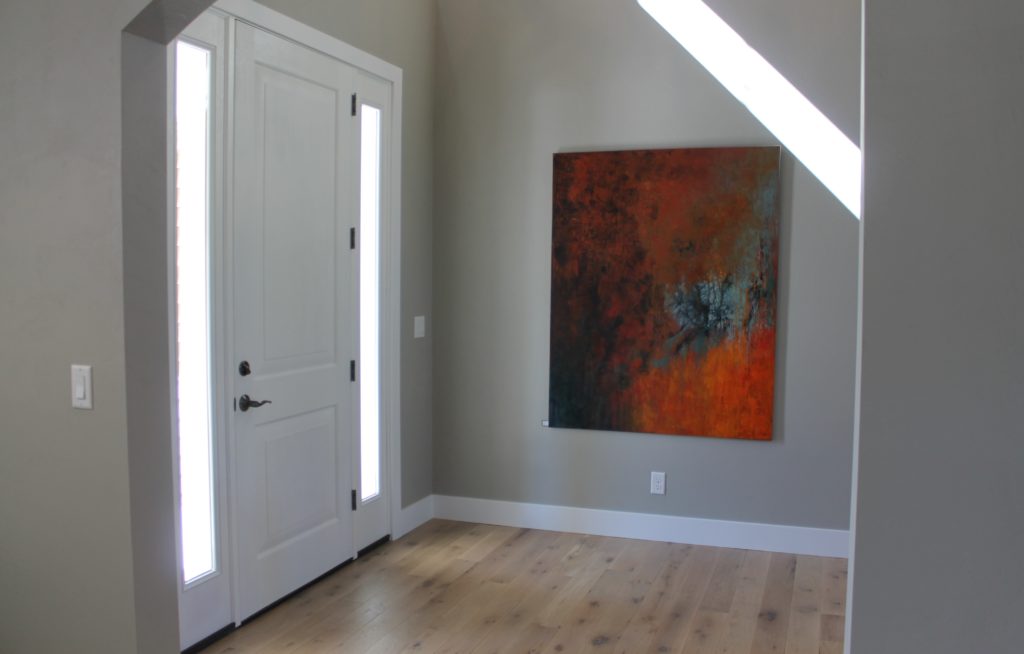 Every modern styled home should take advantage of over sized canvas art.  Sometimes a statement like this is all you need at the entry way.  No other furniture or decor.  Just that cool simple loft feel!
If you are interested in purchasing any of the artwork you see here- check out more at: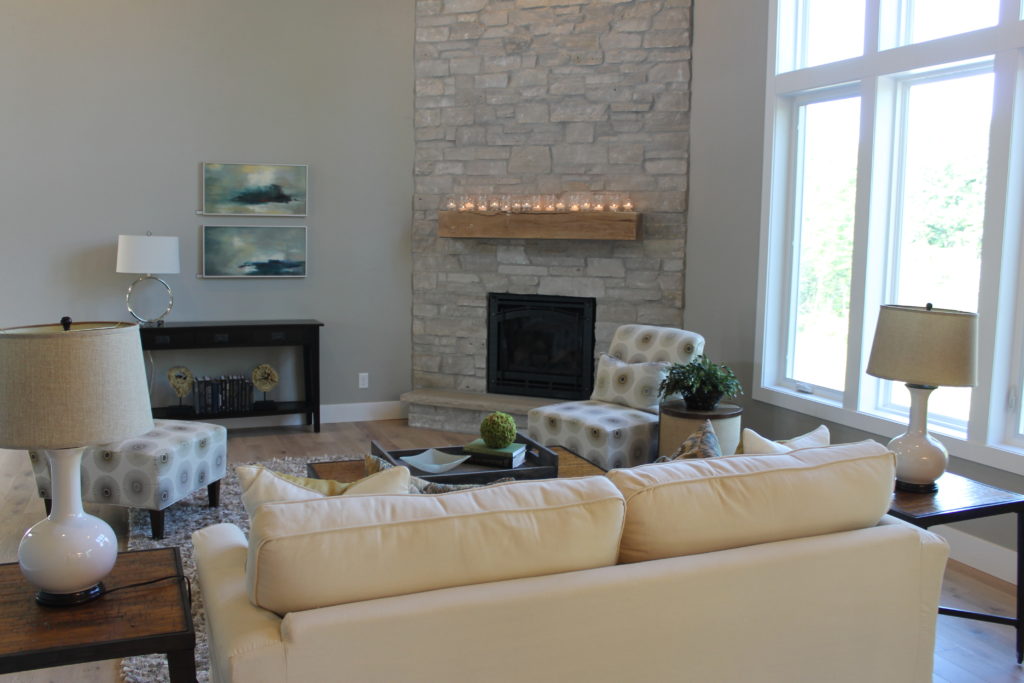 You Might Also Like-