How to give your home a Coastal Vibe for the summer!
This past weekend while meteorologists were predicting our first summer heatwave, I was admiring the coastal decorating influence of our newest model home for sale on Bucky's Run in Howard. Here are the highlights and a few tips on how to transform your own Midwestern home into a beach-inspired hideaway for the summer!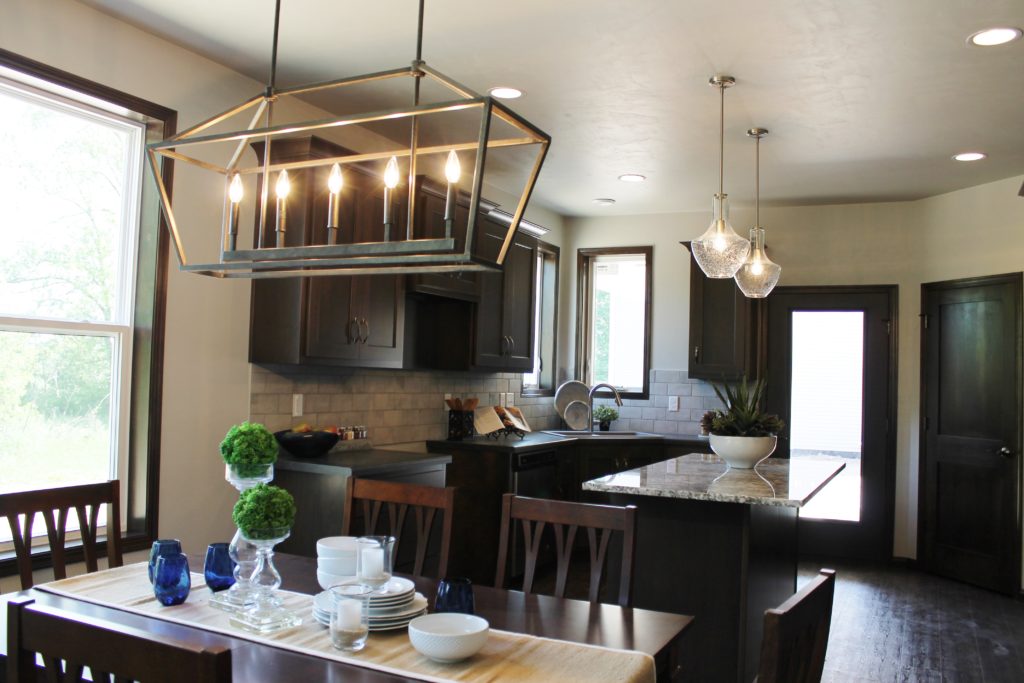 Add touches of Nautical Blue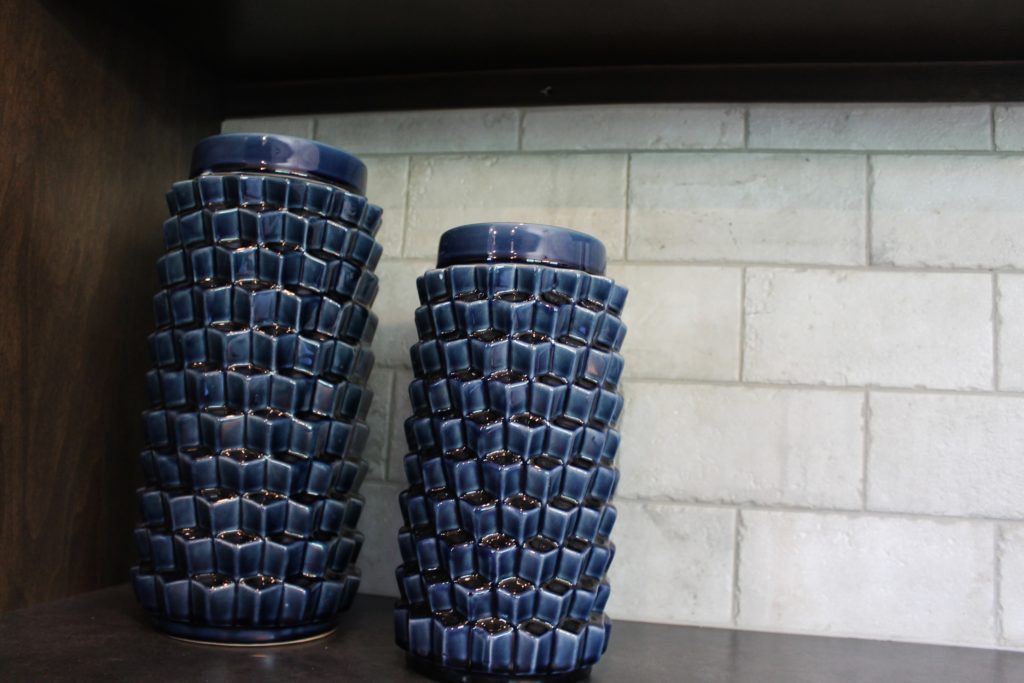 There is nothing more iconic for a summer beach house vibe than the additional of shades of deep blues from navy to cobalt.  This color is especially pleasing with brights whites and current grey trends.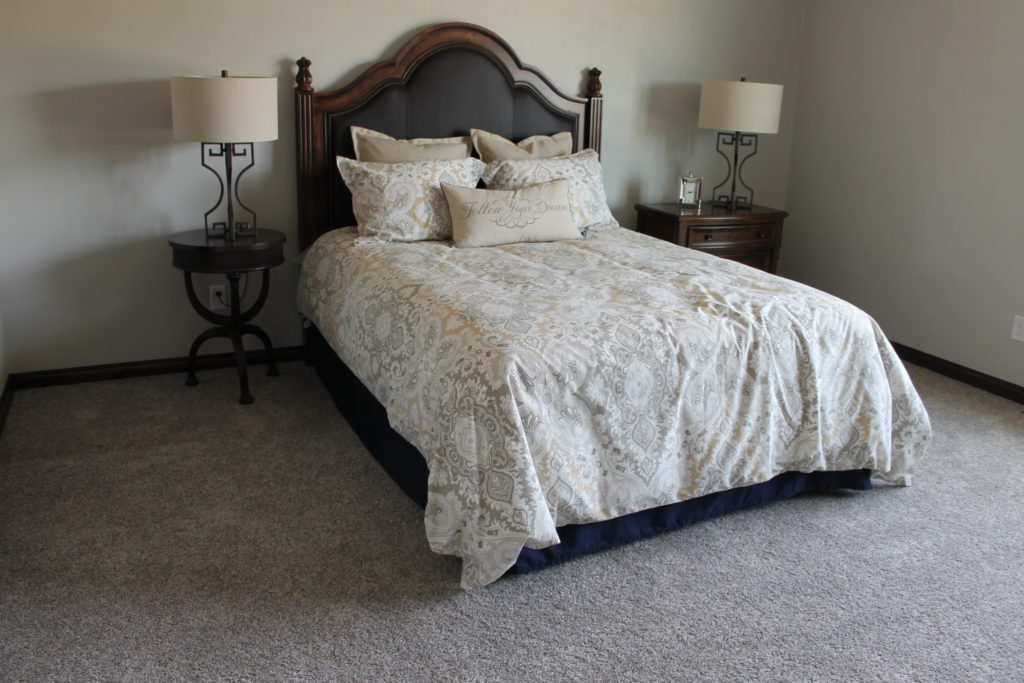 Switch out a neutral bed set to incorporate a navy bed skirt for the summer.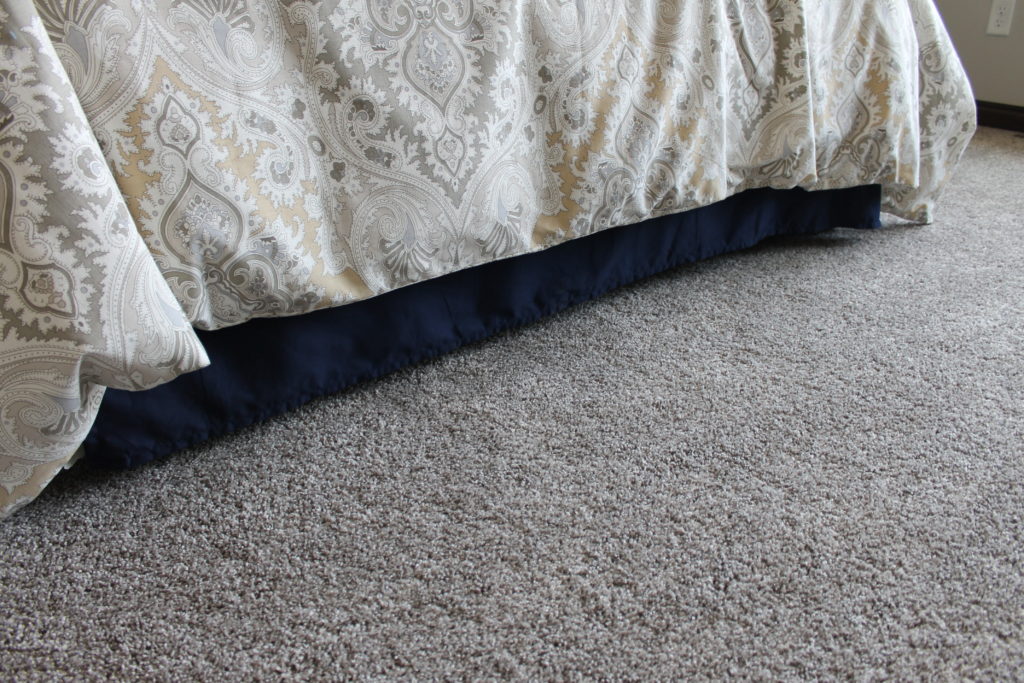 Or accessorize a table with touches of the shade that extend from the batik runner to the uncovered books.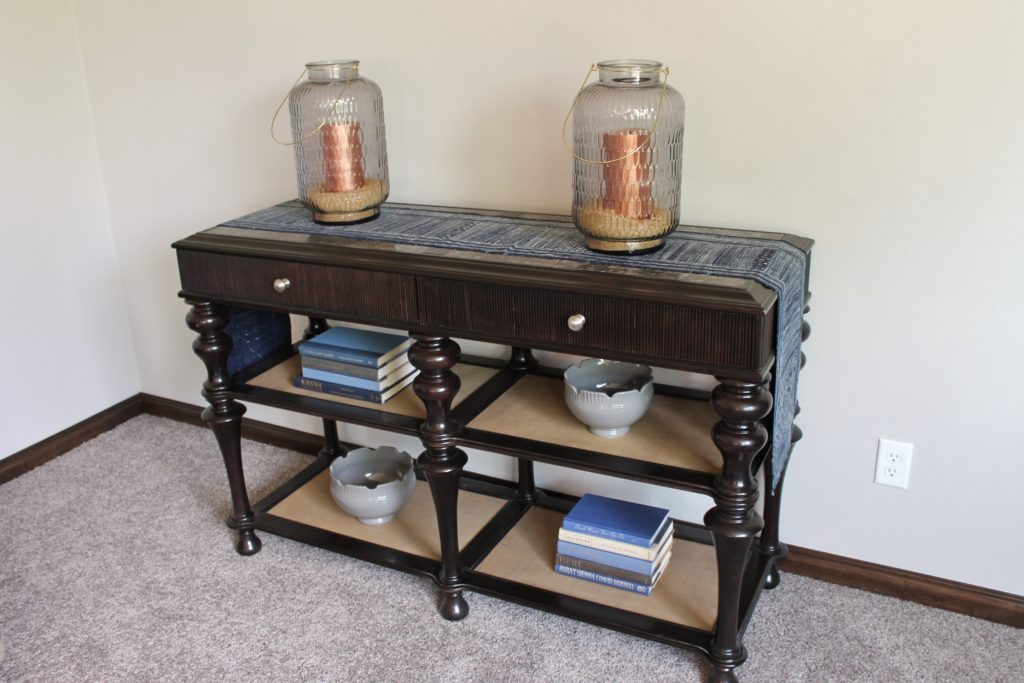 Decorate with Lanterns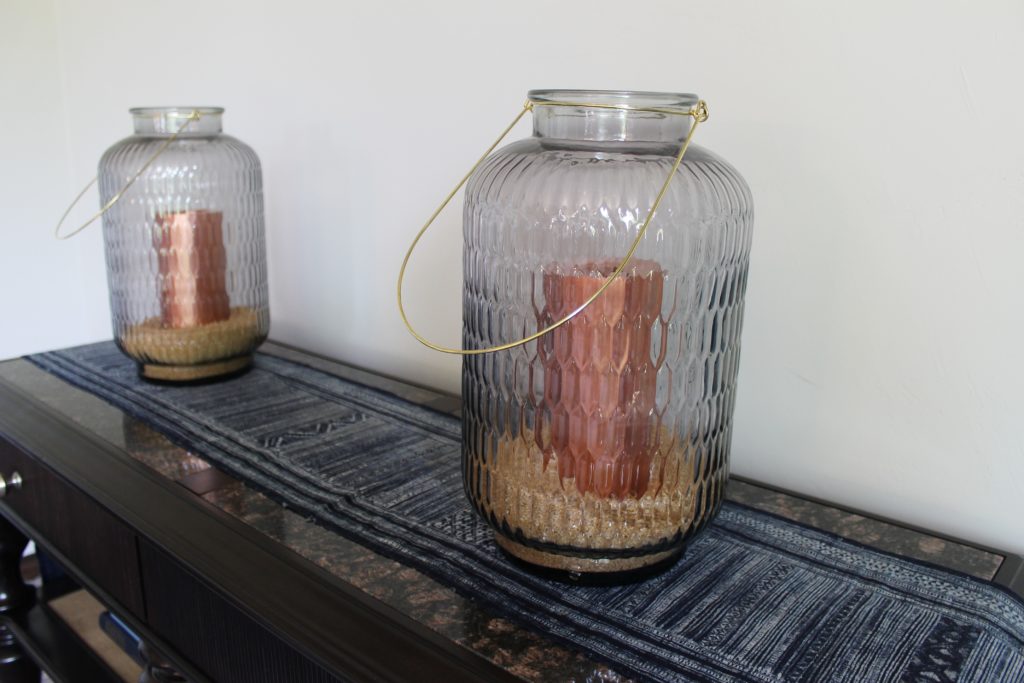 These glass lanterns emulates all the feelings of summer at a beach house!  The copper colored candles, rippled glass and sand at the bottom are an easy way to bring in that coastal vibe to a living room, dining room or outdoor patio!
Sea-worthy Textures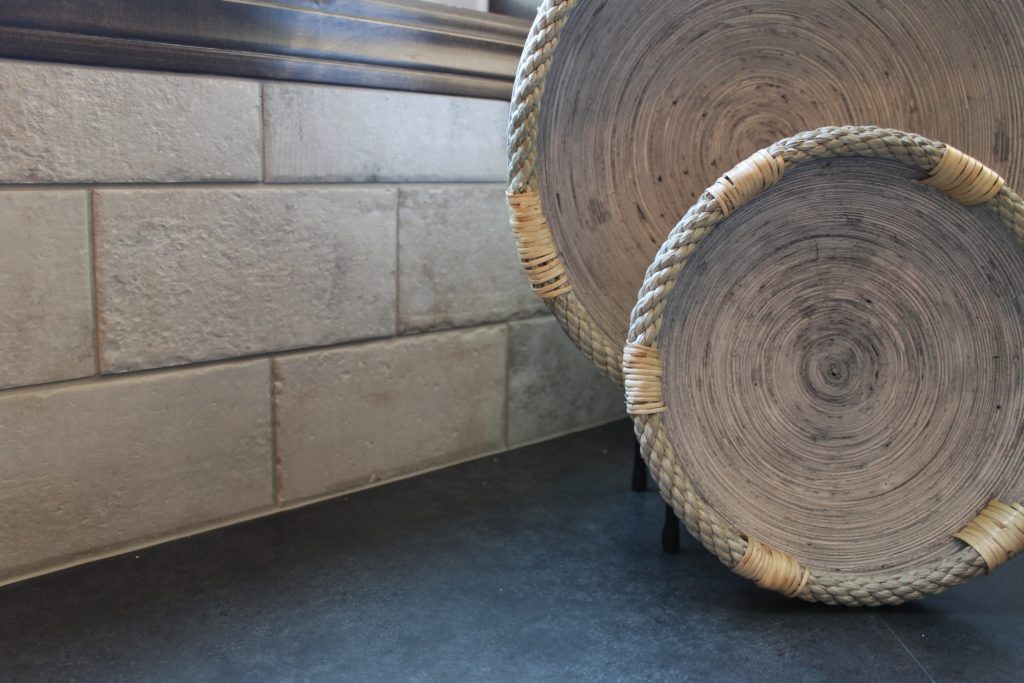 The color, feel and texture of both these woven baskets (tipped up behind the corner sink for display) and this concrete tile back splash give way to visions of a modern coastal look where driftwood and sand is tamed by the waves of the sea.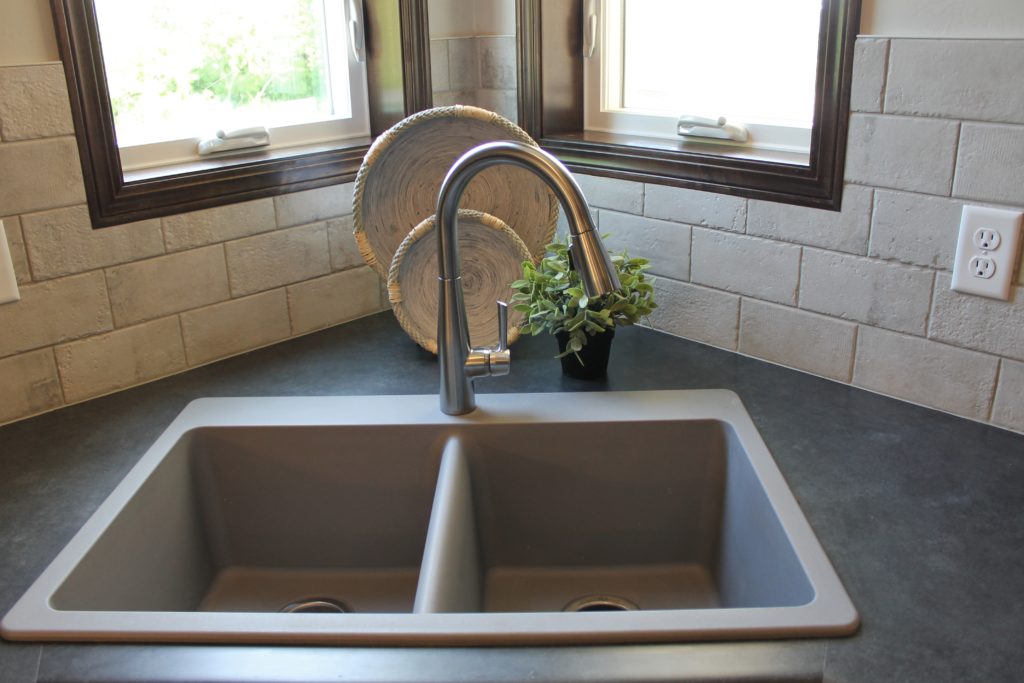 Another great touch include the use of glazed pottery that can be seen from the kitchen coffee station to the elegantly staged mantle.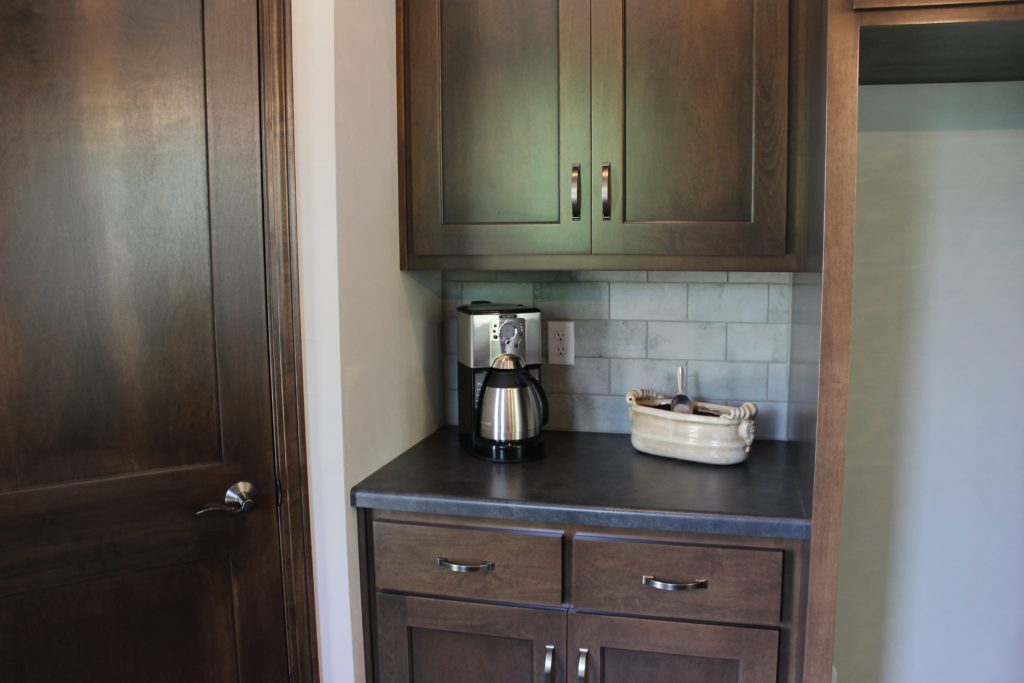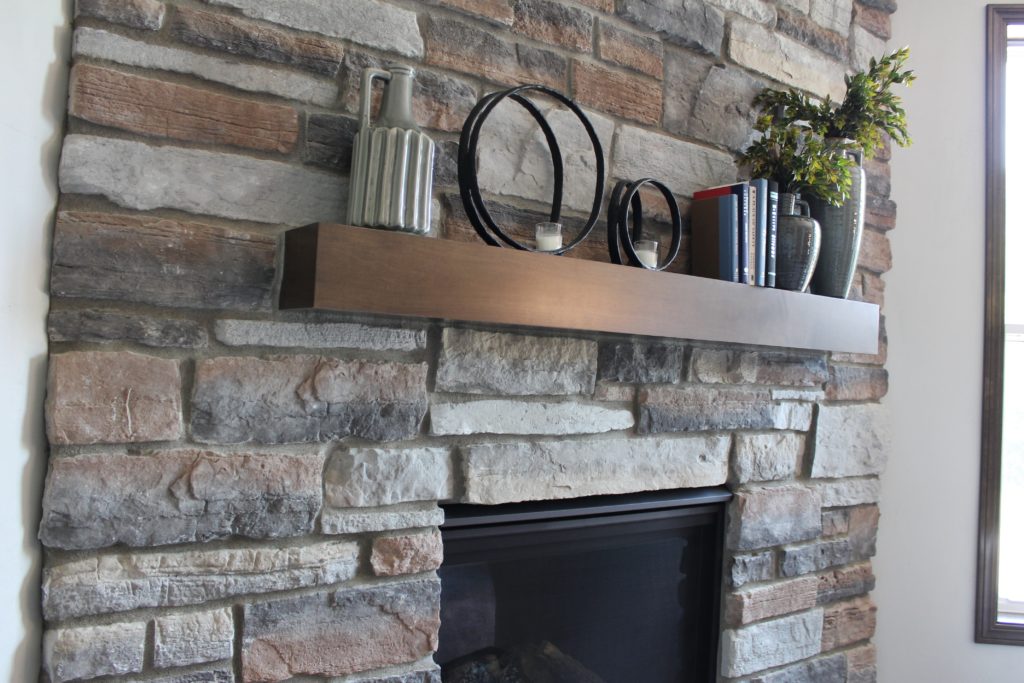 This table setting gives us a coastal feel with it's urchin textured white bowls, cobalt blue tumblers and a sandy colored runner.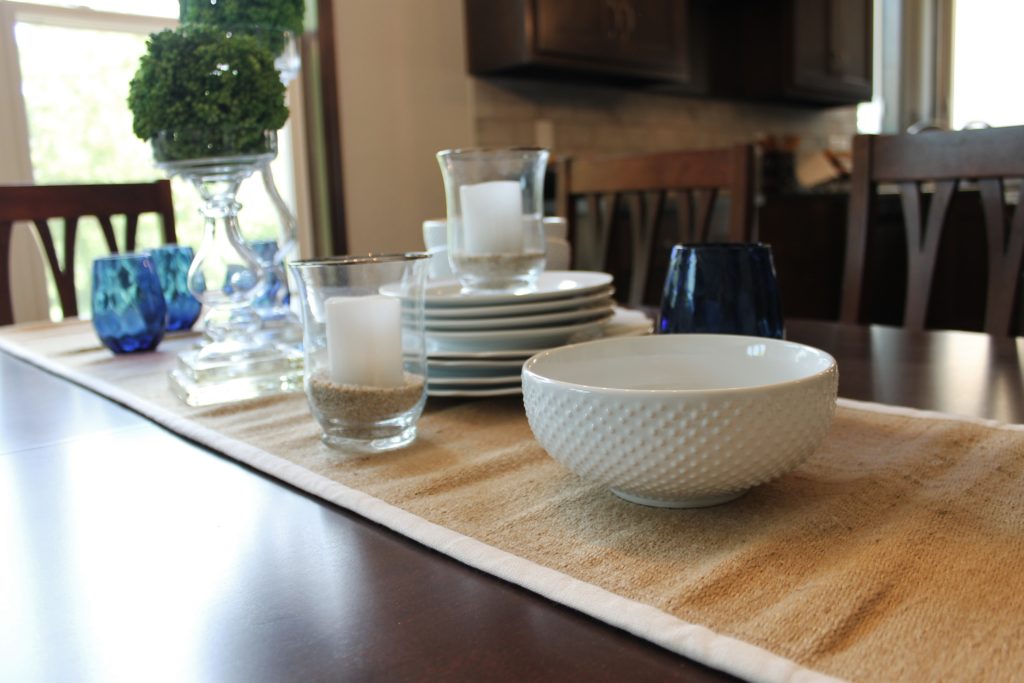 See through lighting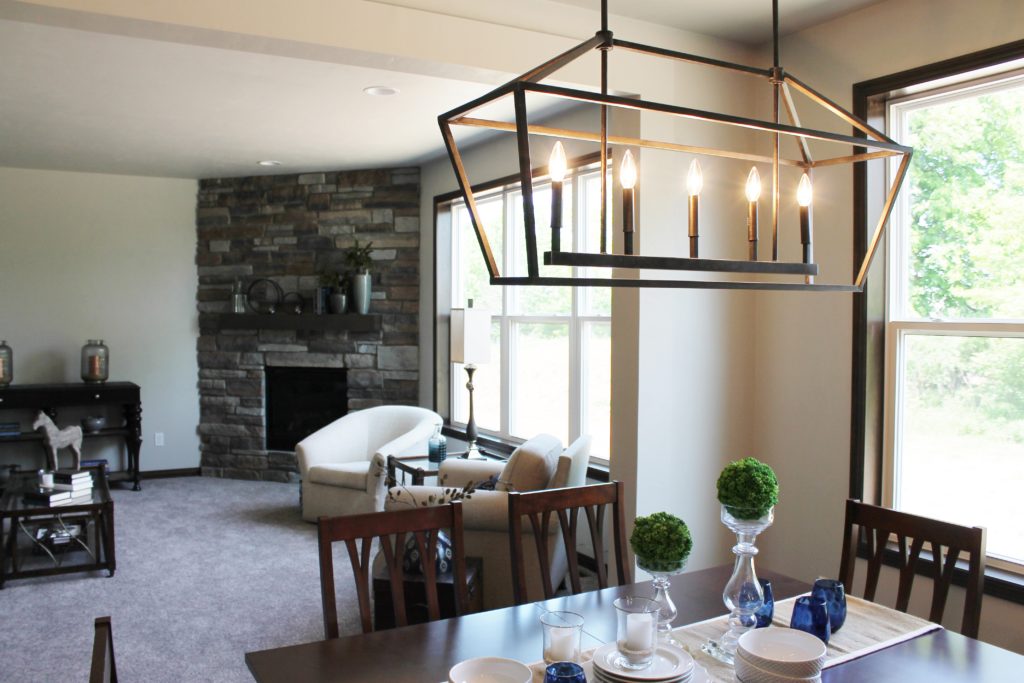 Maybe the genius originated by trying to preserve the view in a water front home, but the biggest trend I noticed when paging through my collection of old Coastal Living magazines was that the lantern style lights where always in style in the beach homes design.  Here it gives this open concept layout a bright and airy feeling!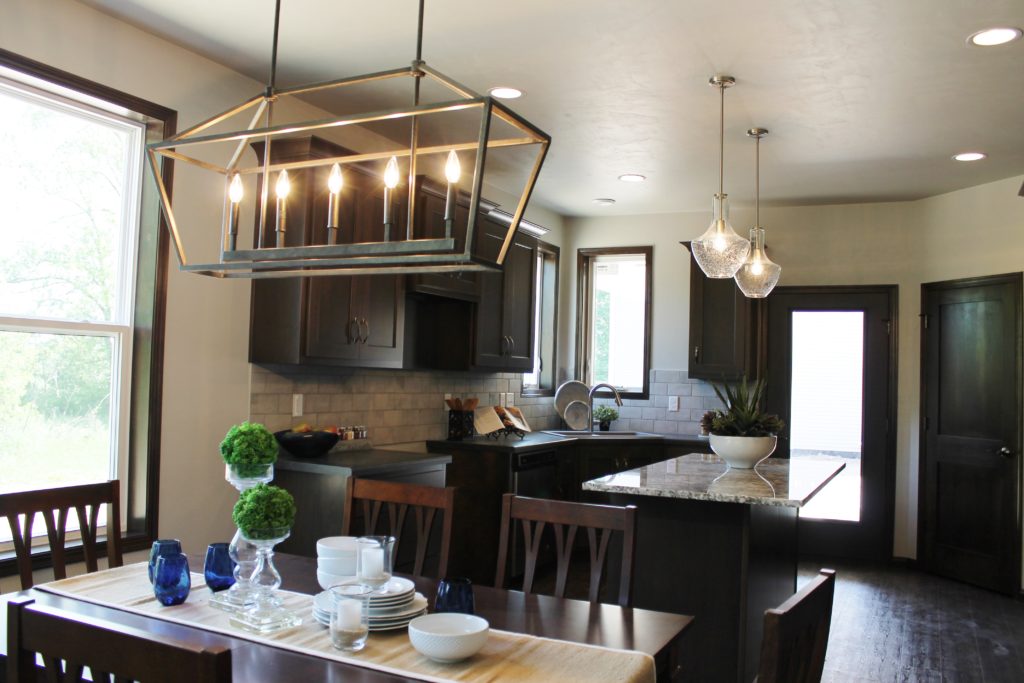 Durable flooring
This wood look luxury vinyl is a favorite in our homes right now.  Not only is it a beautiful and reasonably priced, but it also holds up in ways hardwood can't.  Perfect for a beach house where feet are always wet, this product can hold up against moisture as well as old sheet vinyls or ceramic tiles. Perfect for any house if your goal this summer is to do less cleaning, less worrying and more living!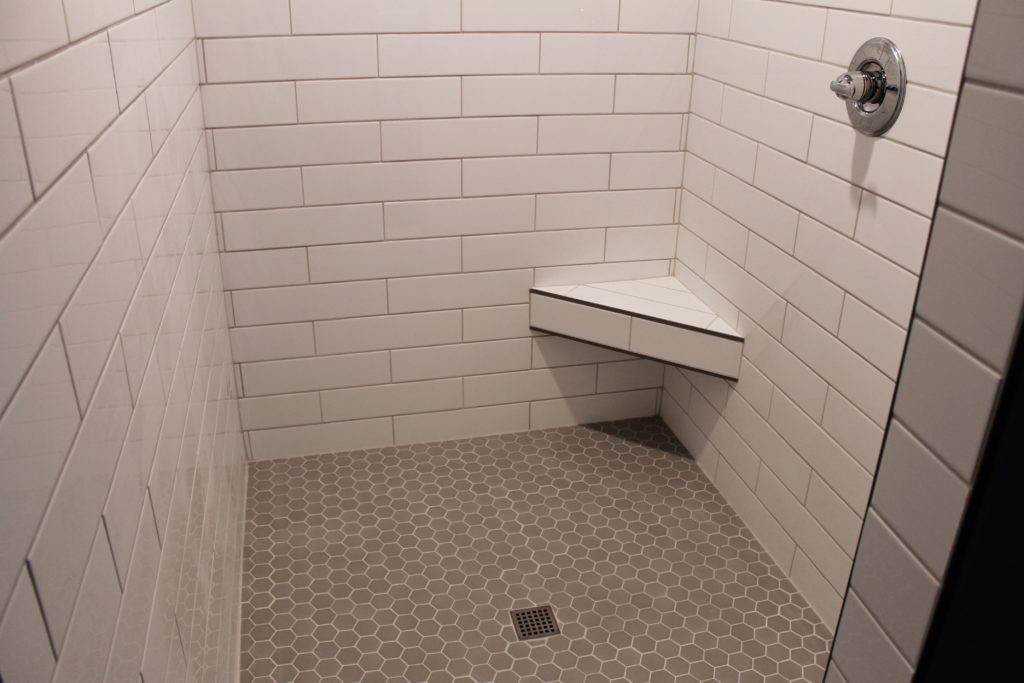 As long as we are discussing flooring I have to mention that the walk-in tile shower in the master suite is classic!  Contemporary white subway tile with a grey hex floor!  This is the new coastal look!
Don't forget the sand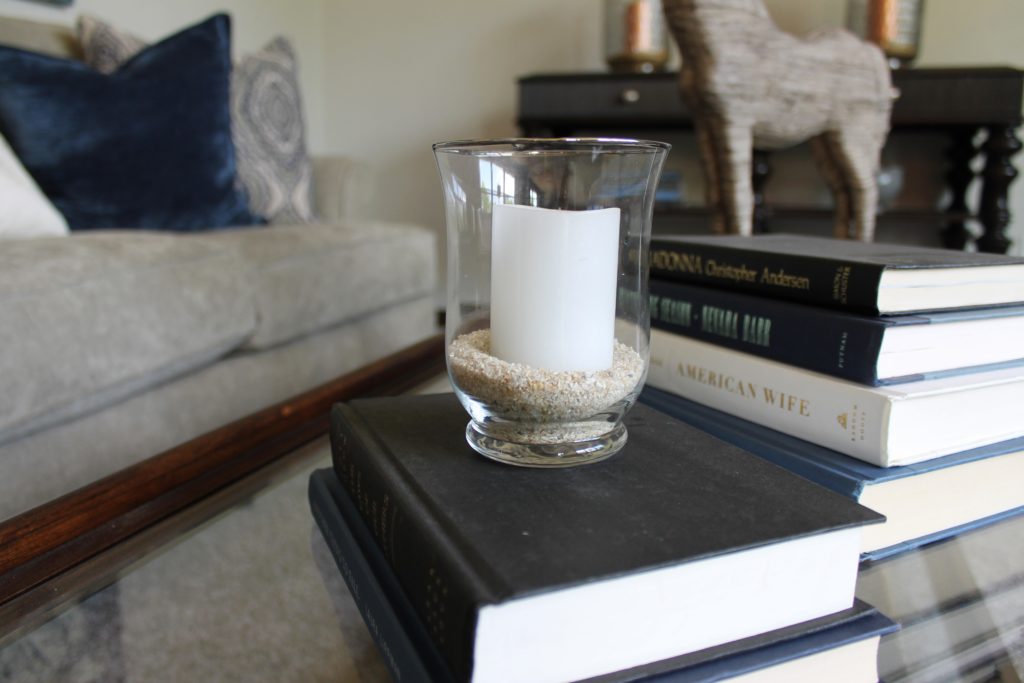 No beach inspired decor would be complete without the sand.  Any glass votive can be filled with a pinch of the stuff. We saw the ones on the table, but these little gems can be scattered anywhere.
And there you have it!  Some great touches that you can incorporate into any home for a more coastal feeling summer!
Don't forget this home is available and for sale.  It even has a covered porch on the back for kicking back in comfort while you wait for your new lawn to grow.  Of course, you could bring in some sand and just have your own beach for a while!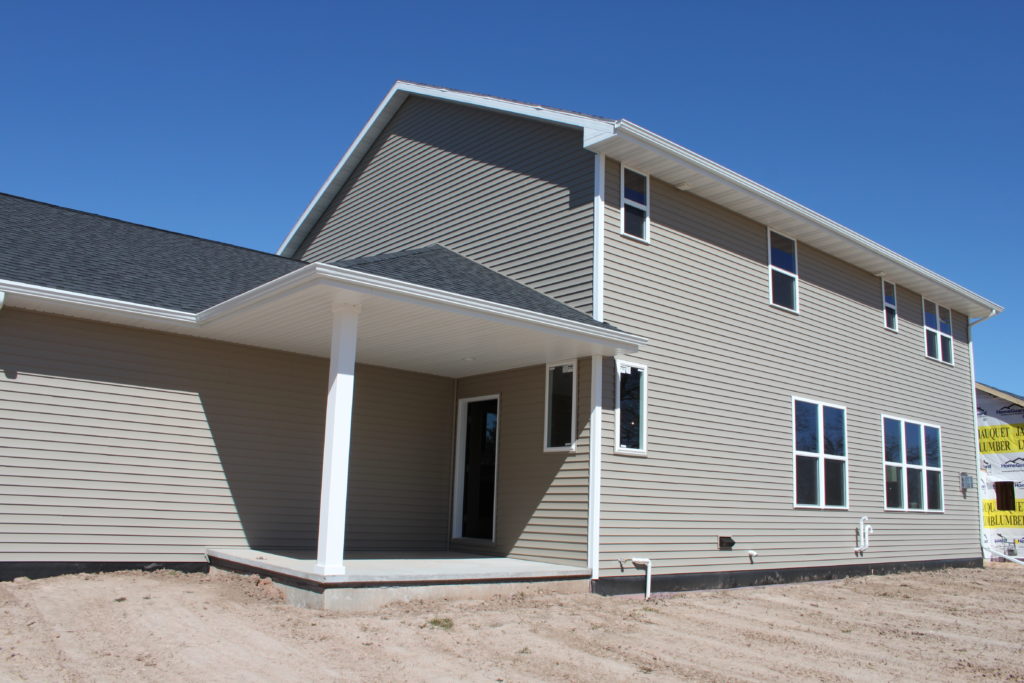 For Sale!
4 bedroom, 2.5 bath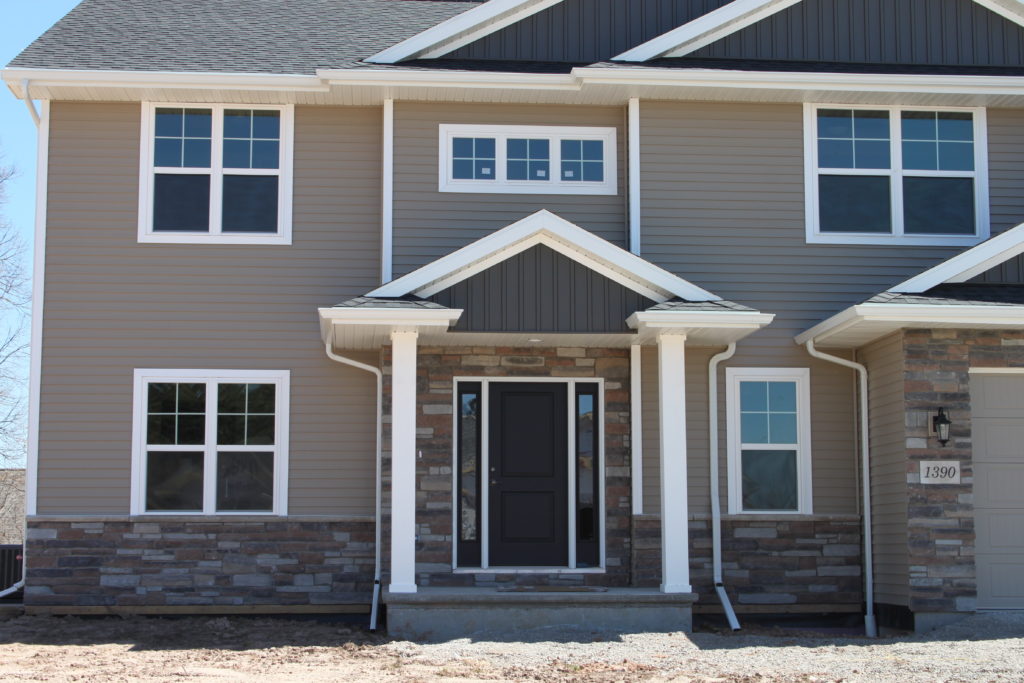 1390 Bucky's Run, Howard
Request a tour today by calling 920-810-8347!
Or email me for the next available open house date:  katie@midwestdesignhomes.com