What all went down this week on our Parker Way Two-Story!
This week brought about lots of progress at our Parker Way custom two story.  They were finishing up framing in the lower level and prepping the exterior for siding.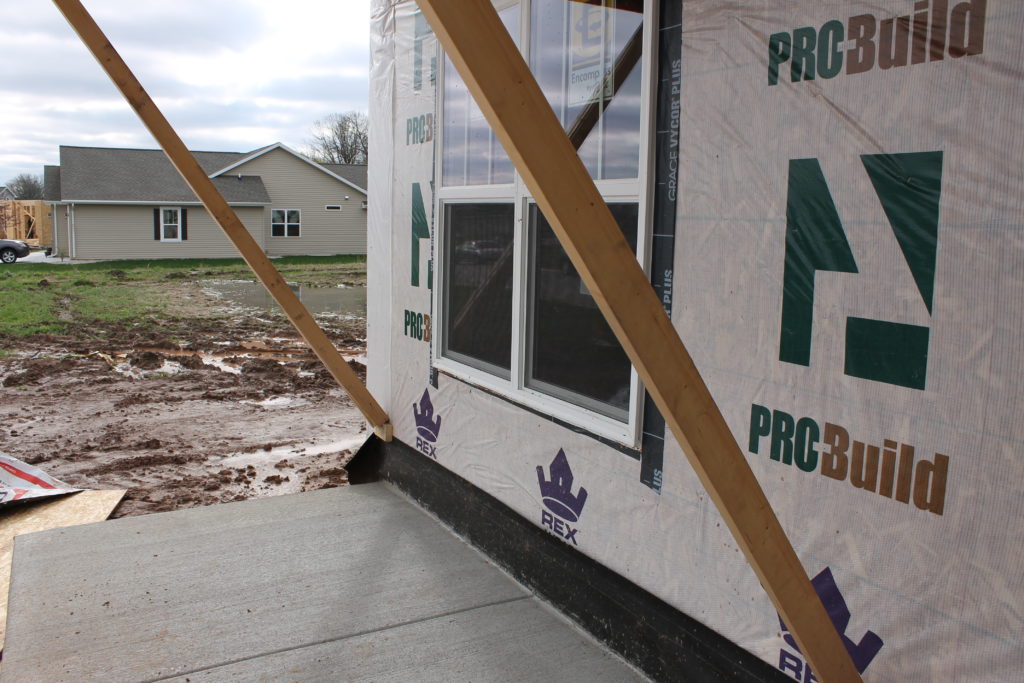 The mudroom flooring had started,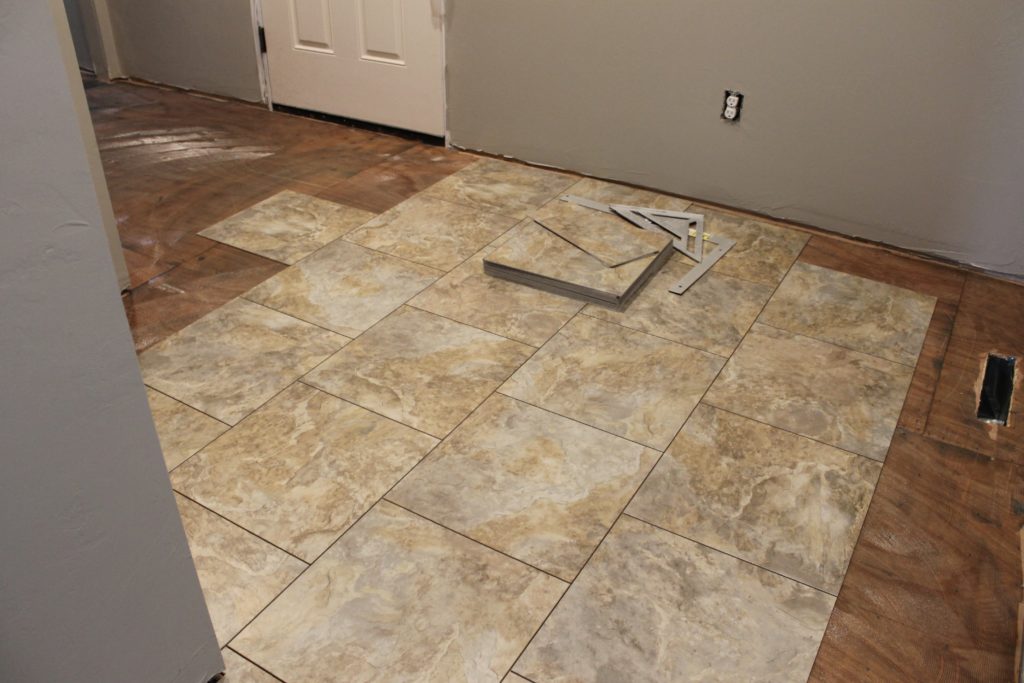 And lighting was delivered,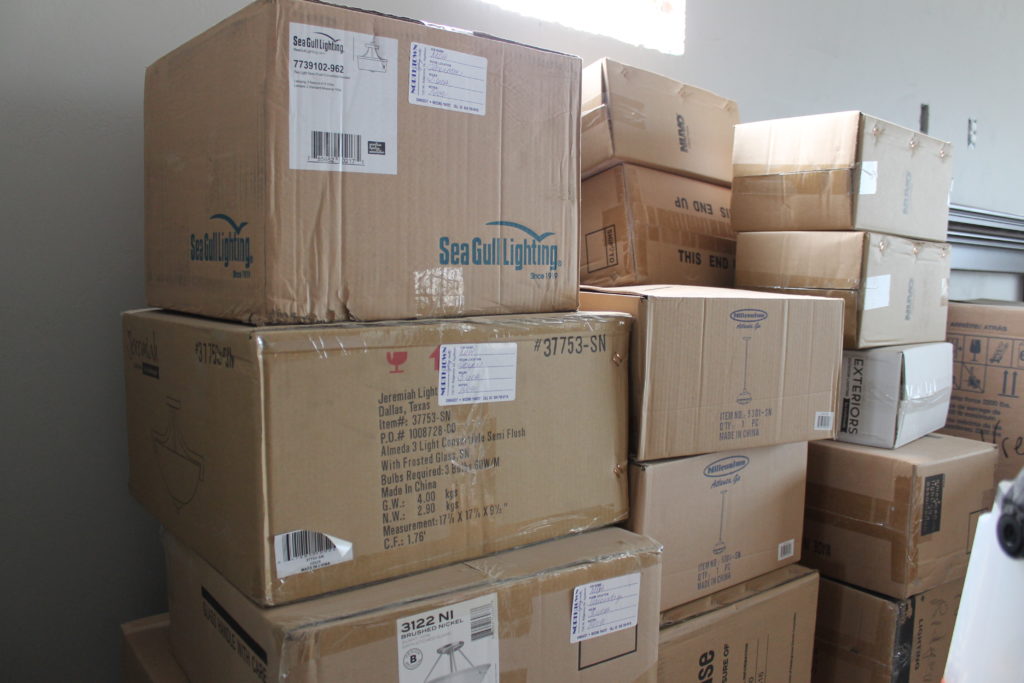 But the real excitement was going down in the kitchen.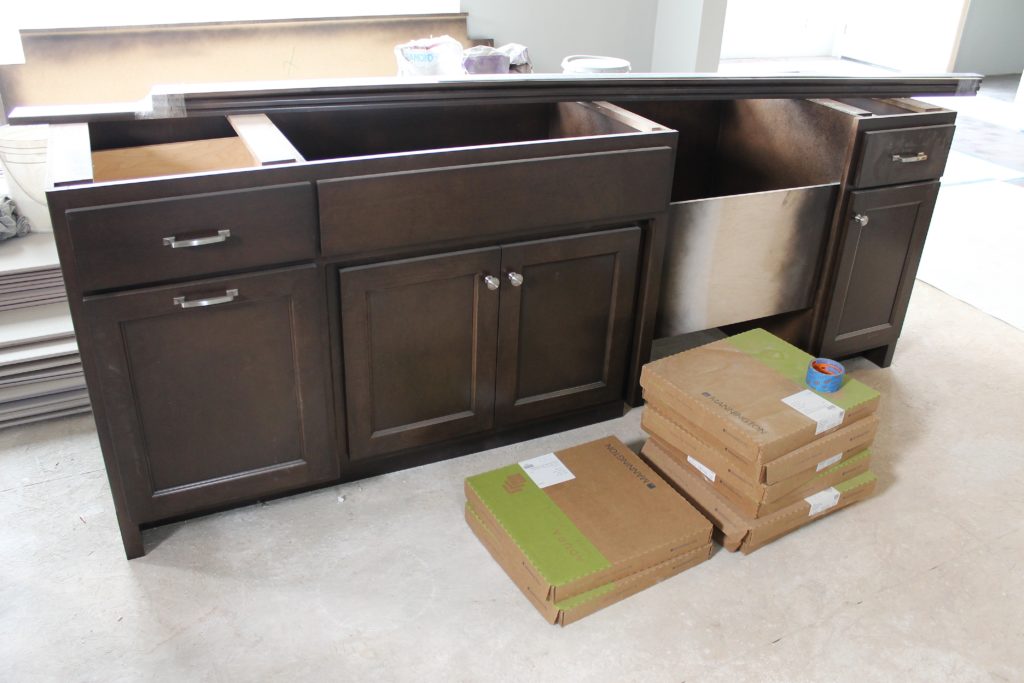 With the hardwood floor installed, it was time to start cabinets!  It was just fun to see the space go from this: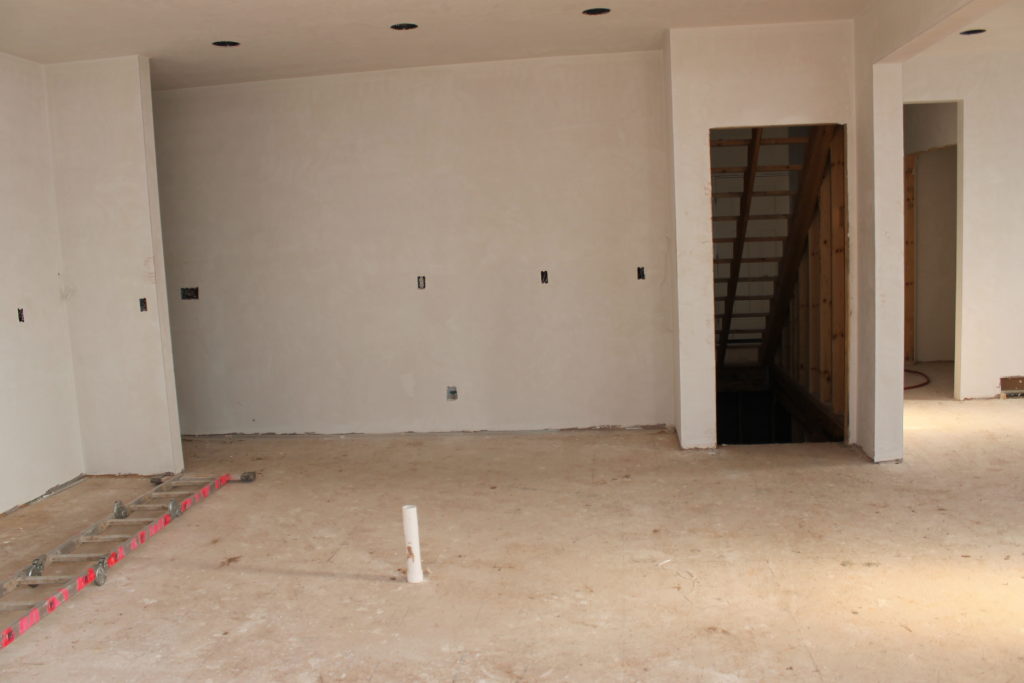 To this: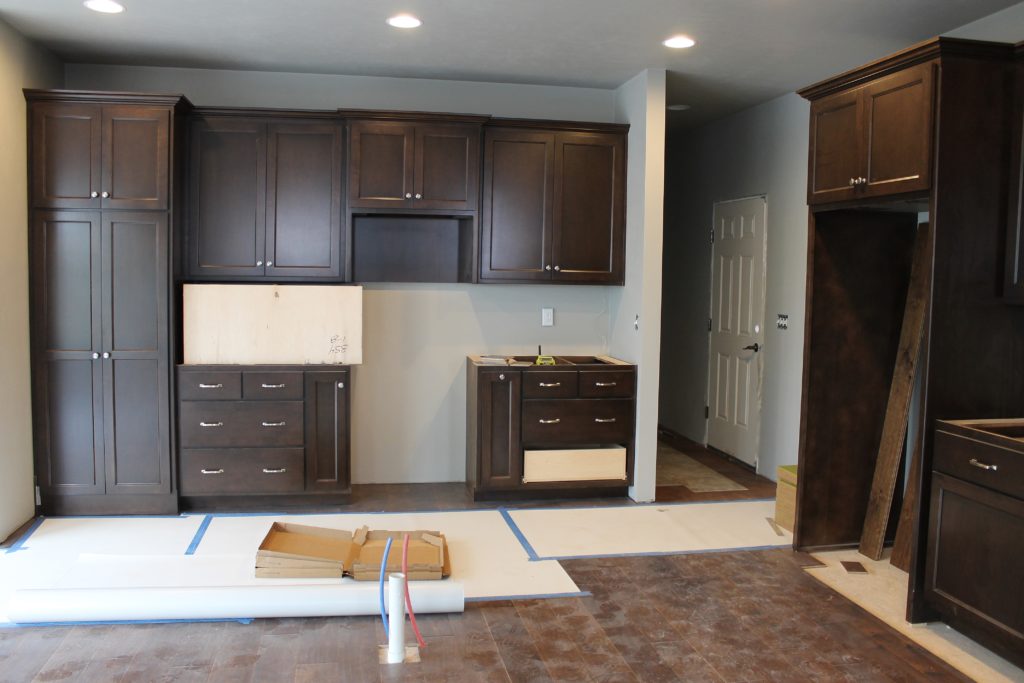 The vanities were also set in the upstairs baths and you can see the glue curing on the floor, ready for the beautiful luxury vinyl tile selections the clients picked!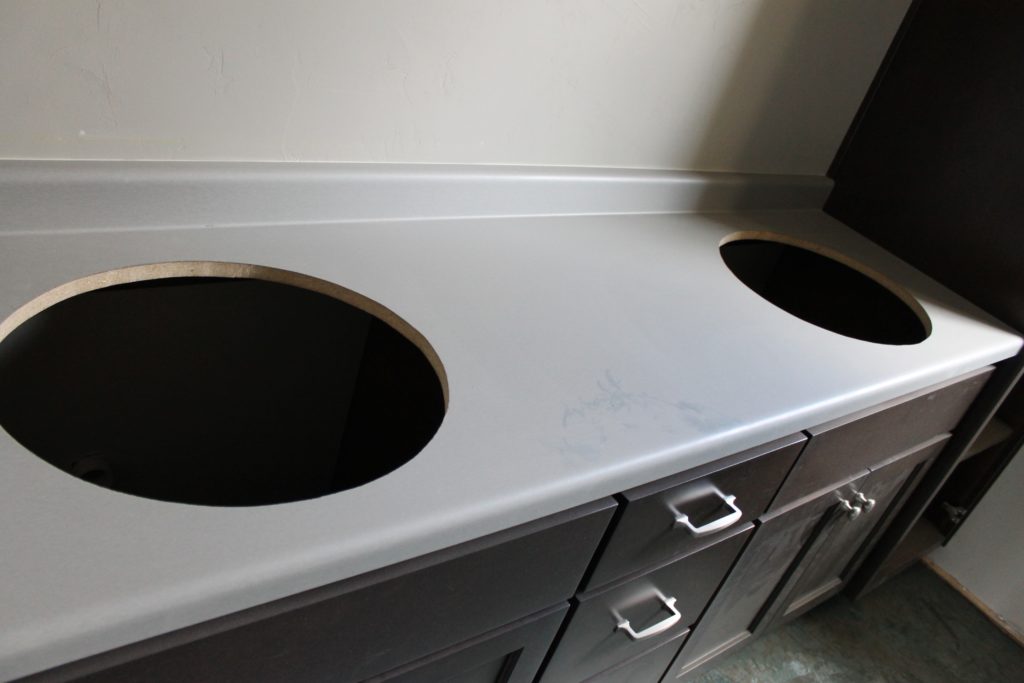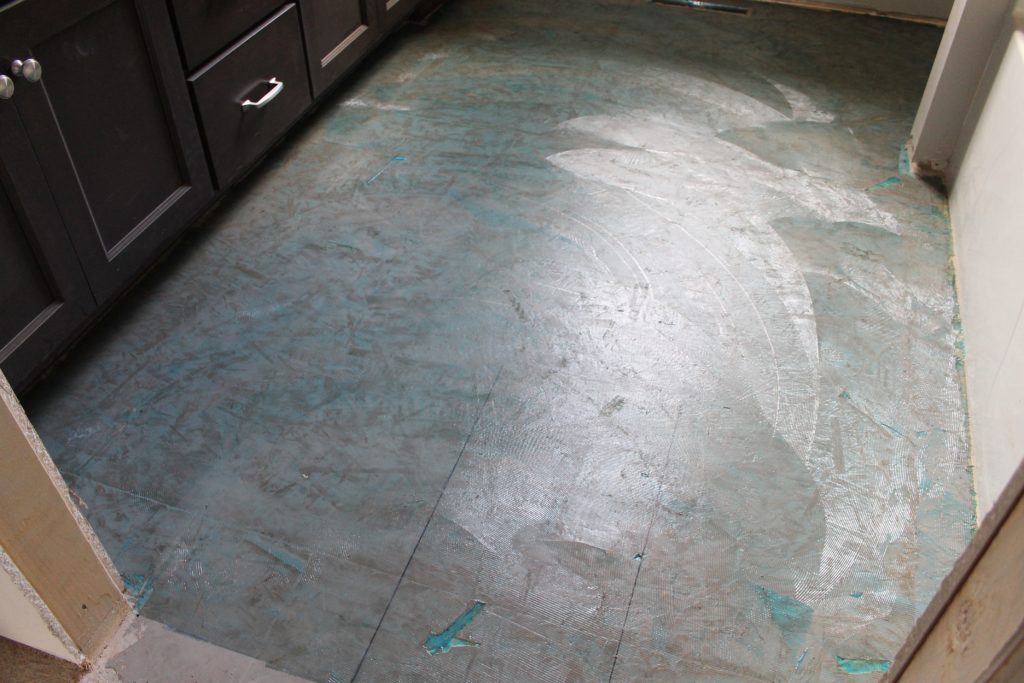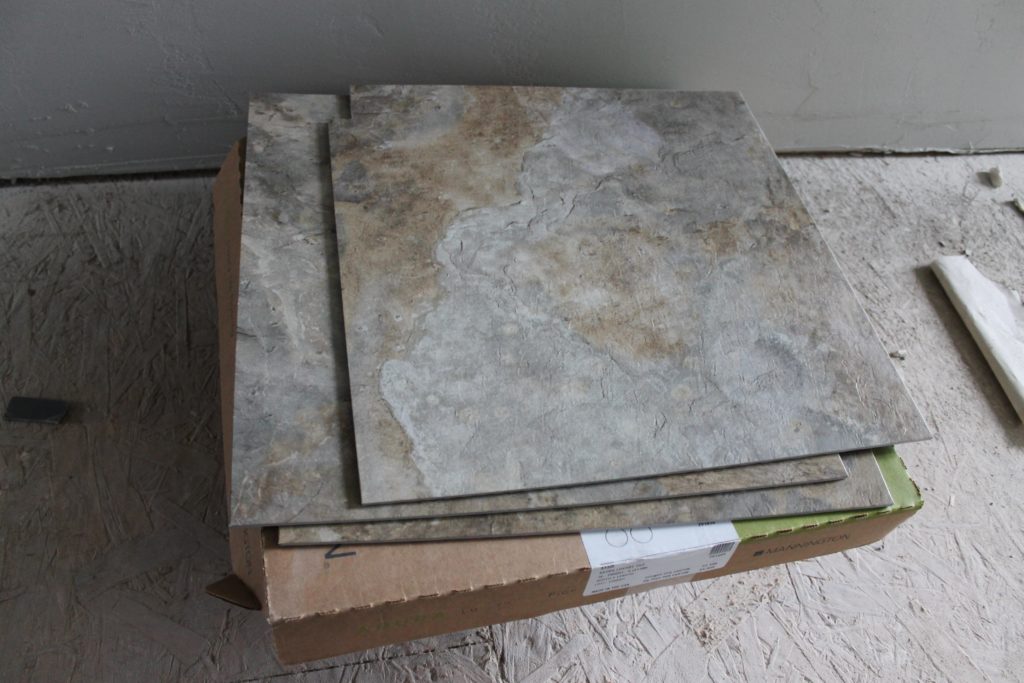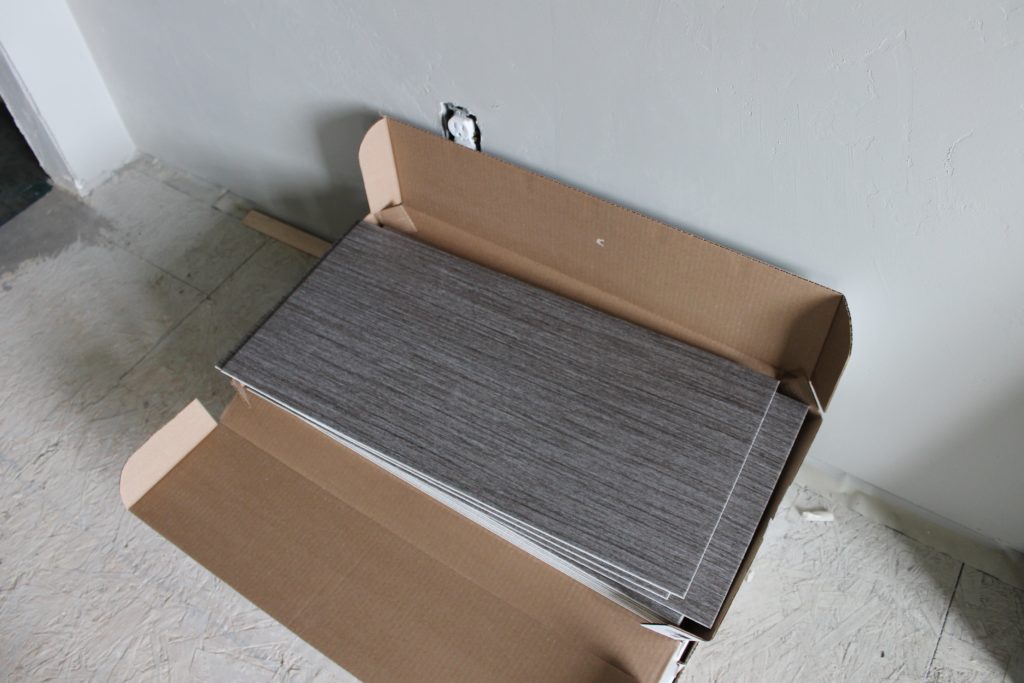 If you enjoyed seeing this progress then I can't wait to share an update after granite template and once they finish up plaster and sheetrock in the lower level!
We are in the home stretch of this build and the best is yet to come!
Stay tuned!