Progress Report on the Parker Way Two-Story!
Last week we checked in on our custom Greenville build and today we are taking a look at the two-story on Parker Way!  The new owners met me out there to see the progress and discuss the layout of their lower level.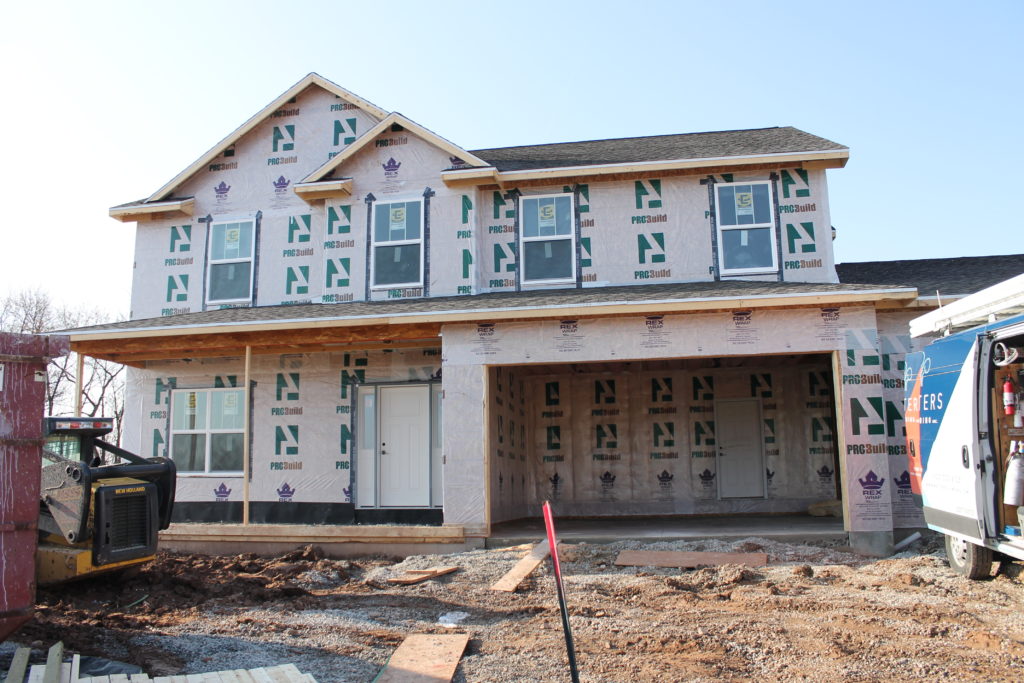 The house was recently plastered with a light skip trowel finish so everything is feeling very… white!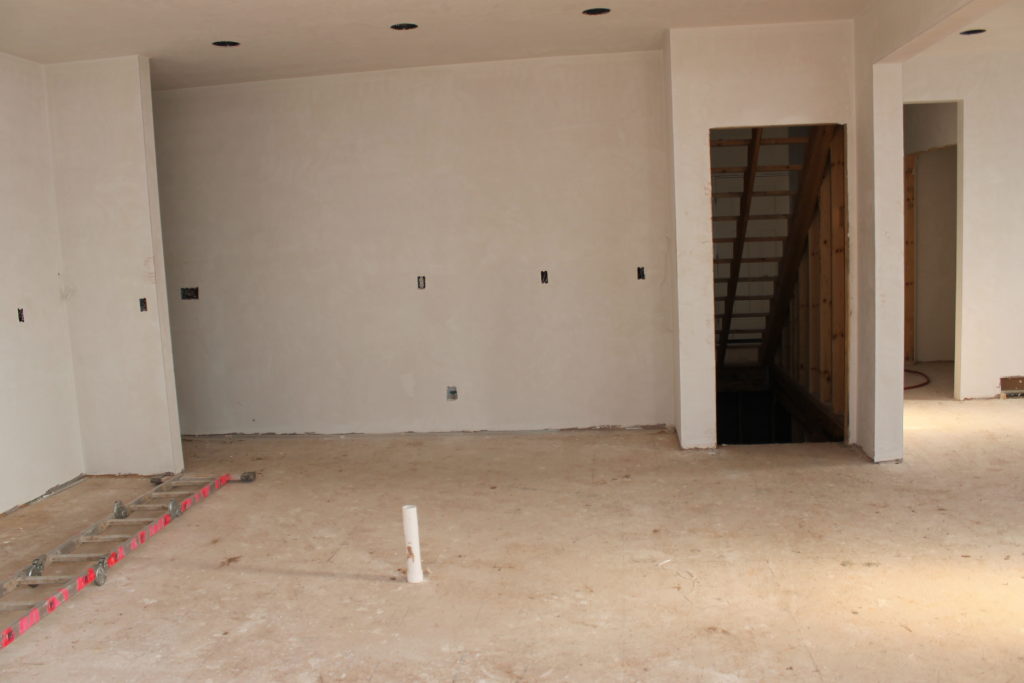 But the large windows throughout the design are bringing in tons of light despite the plastic covering them.  This is going to be a bright and beautiful home!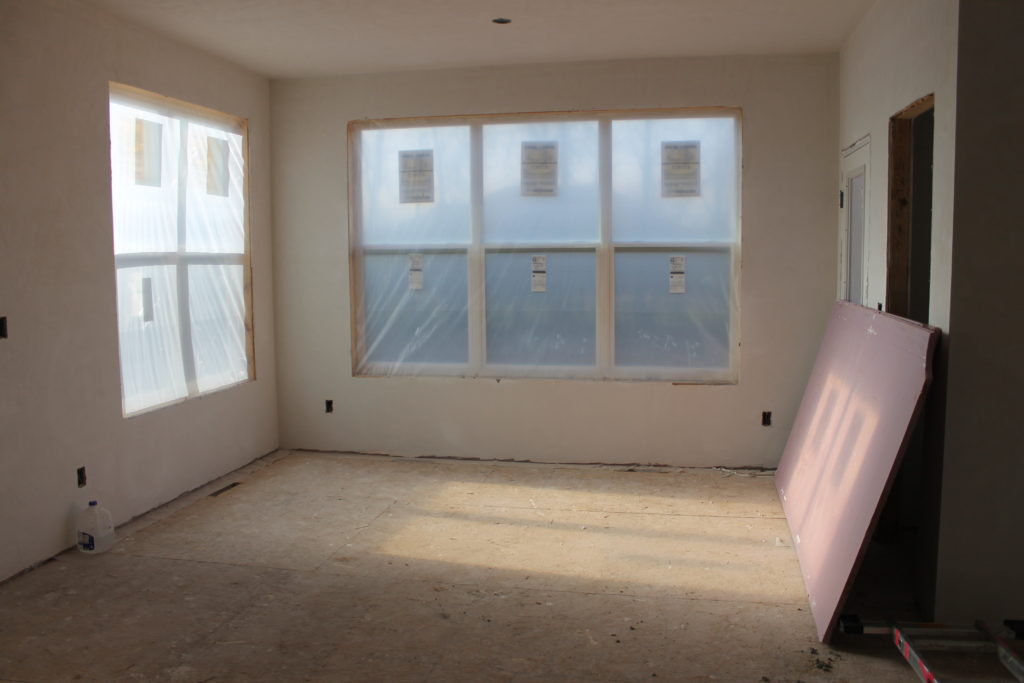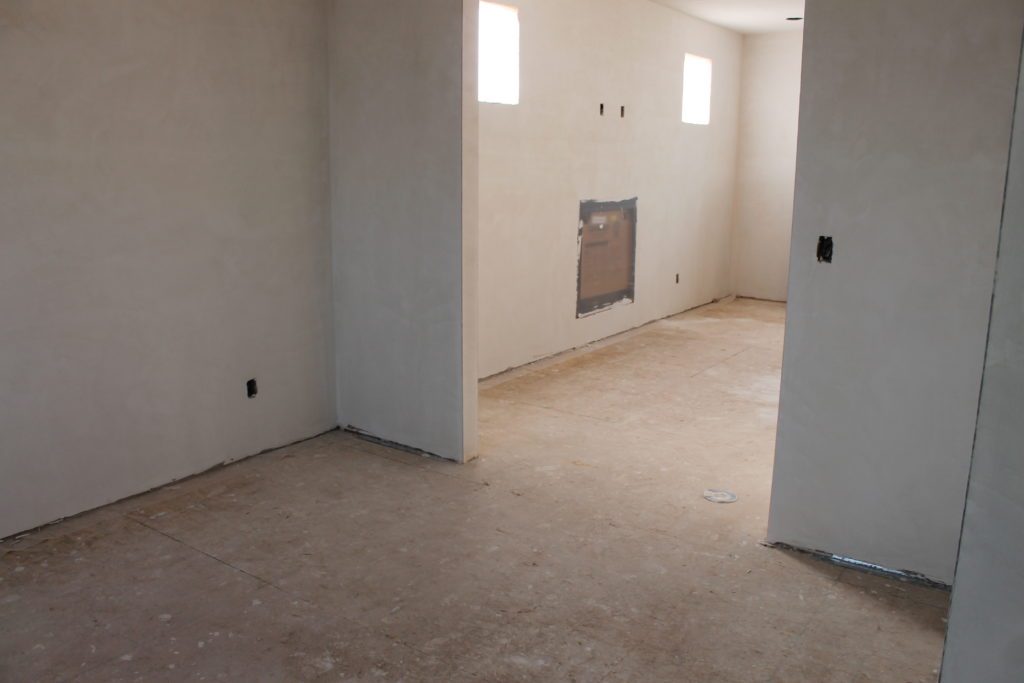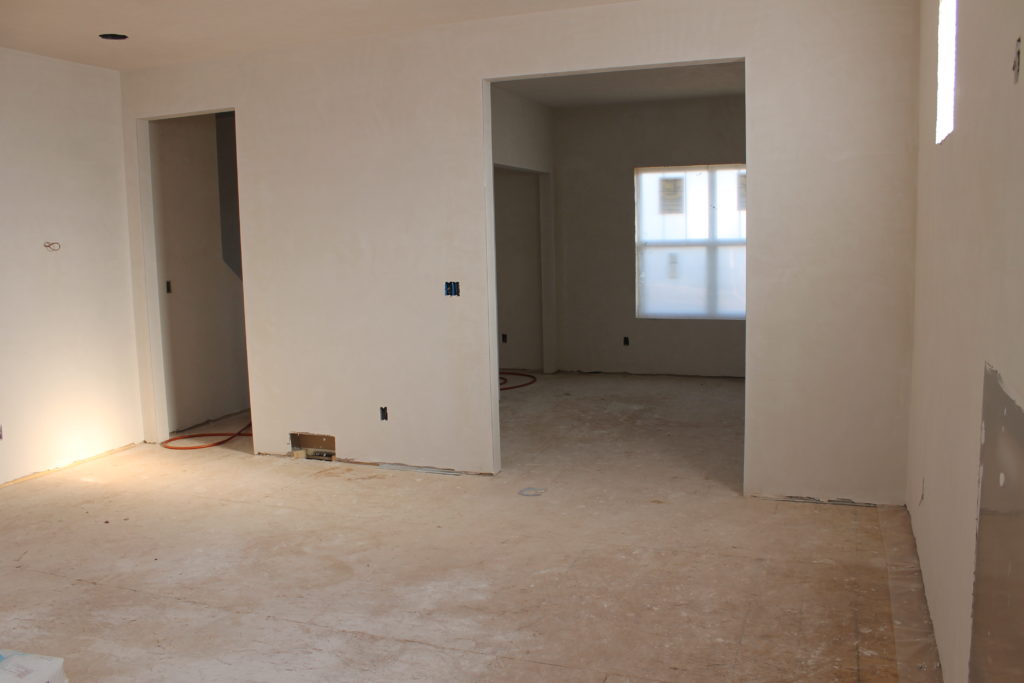 The additional opening we created to connect the front flex room to the living space turned out great!  Although going up and down the temporary steps may have given us all a moment of pause this morning!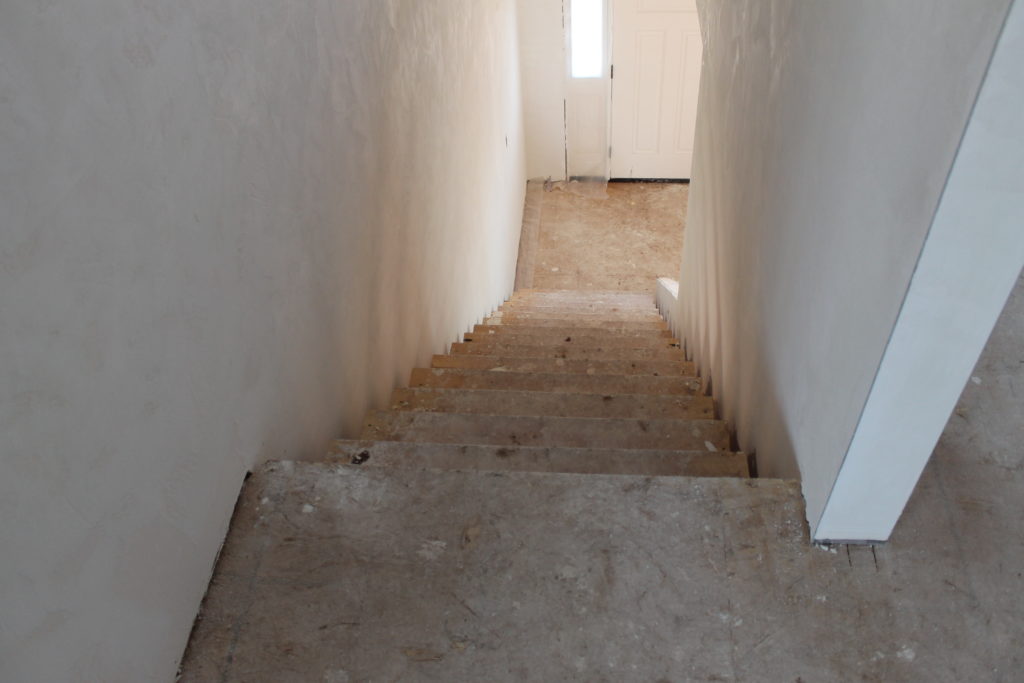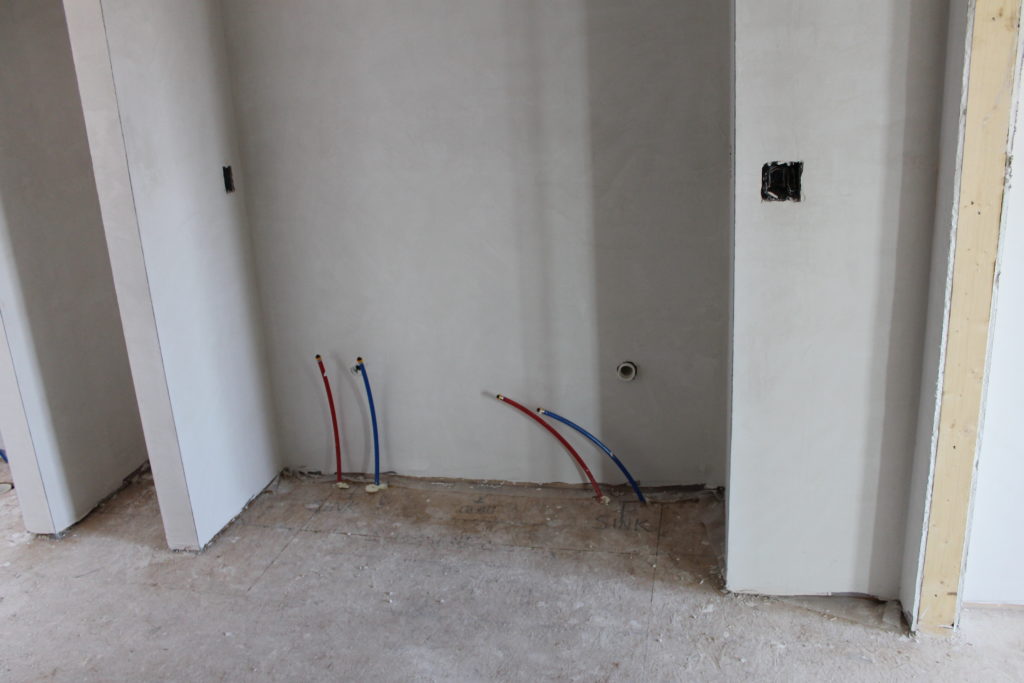 The plumbers were there finishing up a few things in the lower level, among them our bar sink addition!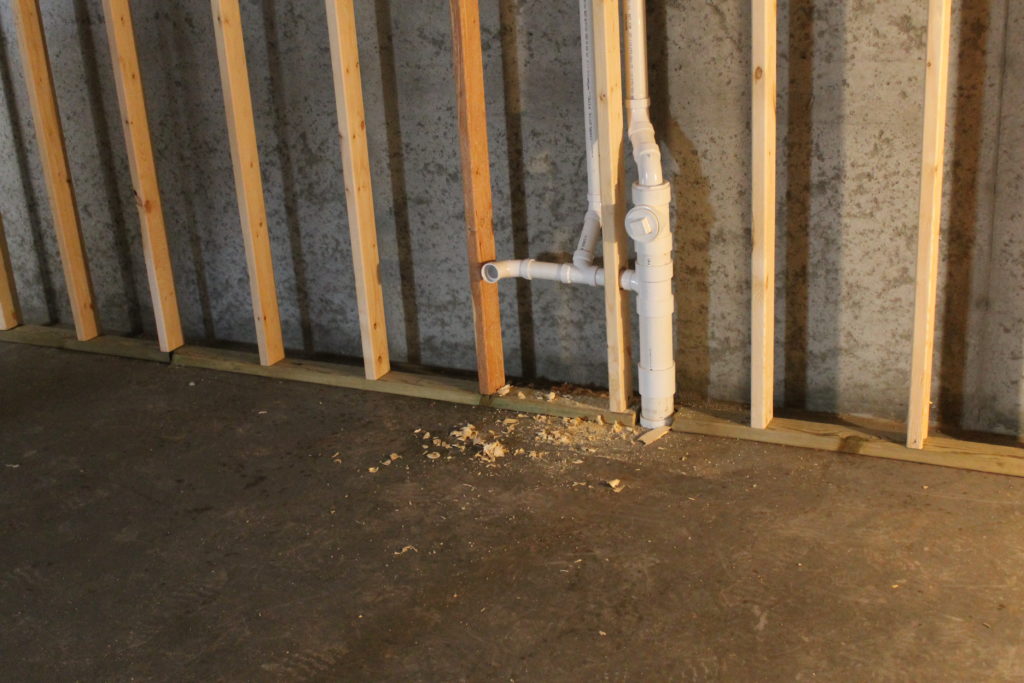 We settled on a location that gives enough room to navigate around the island and include seating on two sides.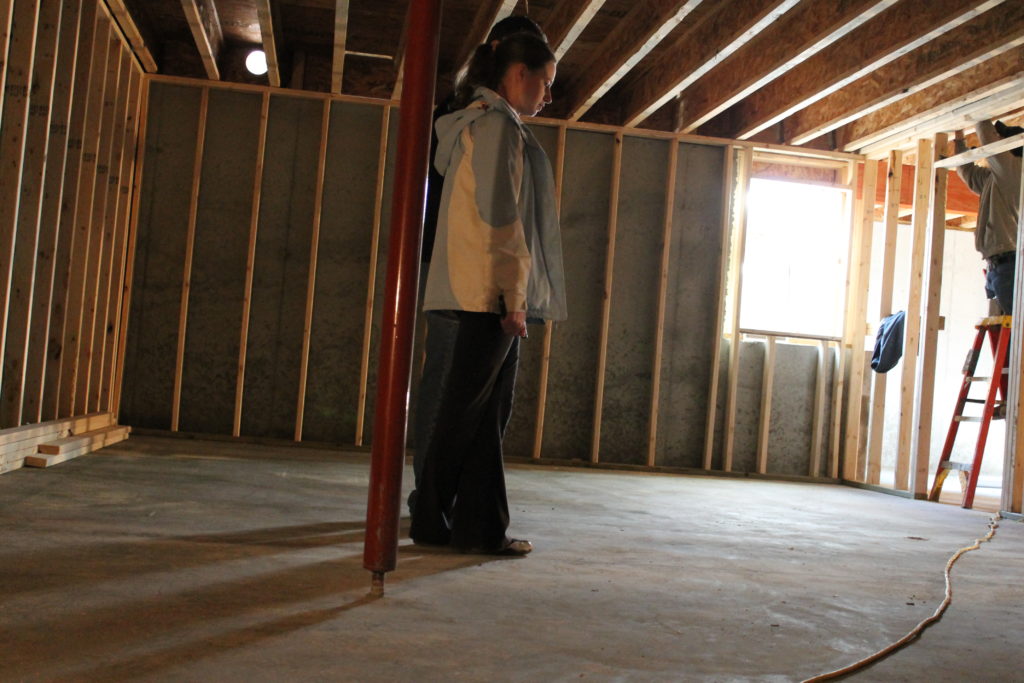 It won't be long now until we will be seeing flooring and cabinet install- stay tuned!
Curious about the inspiration behind this design?  It all started with a House Tour and an evening at our Design Center!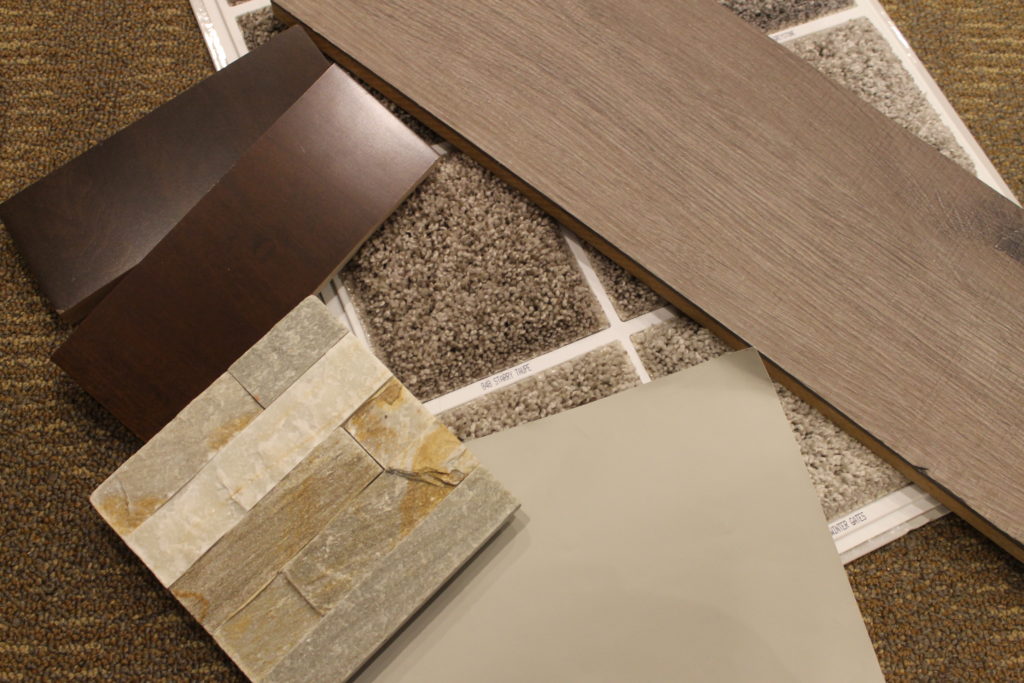 The colors for this house are a perfect mix of brown and grey!  Guaranteed to give the buyers that warm and inviting feeling they are after.
You Might Also Like-