Looking for Easter Inspiration
Over the years I have tried out a few different color stories for my Easter dinner table.  The one Sunday Night Supper that I have come to host at my house.  Since I like to look back at what I've done to challenge me to come up with something new- I thought you might appreciate some inspiration if you are looking to expand your holiday table ideas!
First off- let's talk color!  In the past I've tried a range of experiments from my bold and glittery "glam-rock" table to the time I went as neutral and subtle as paper bag brown with a hint of green.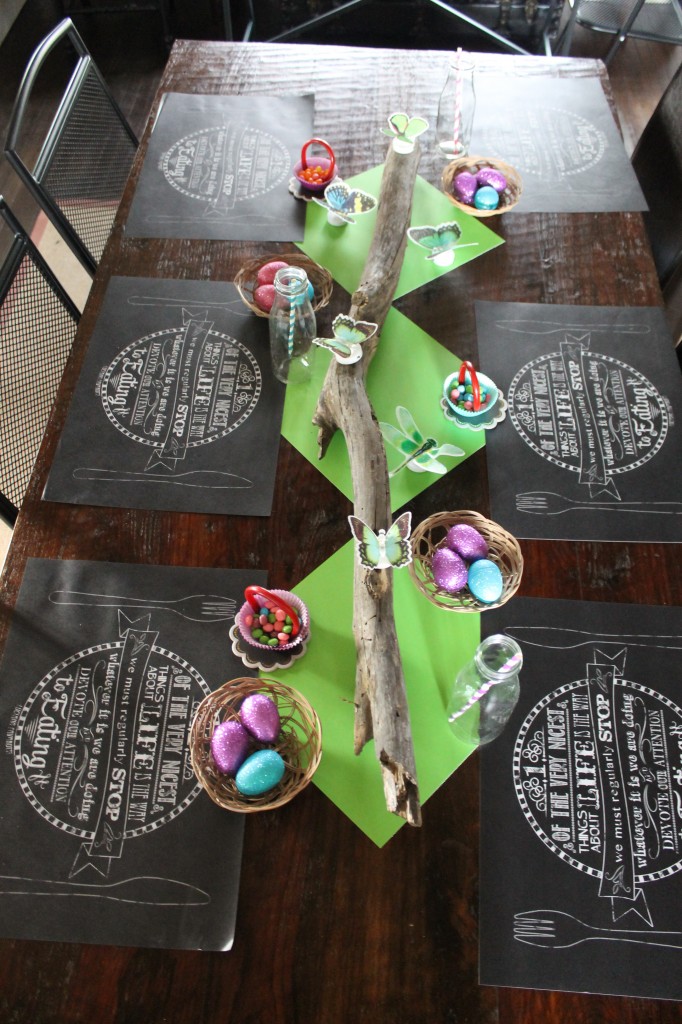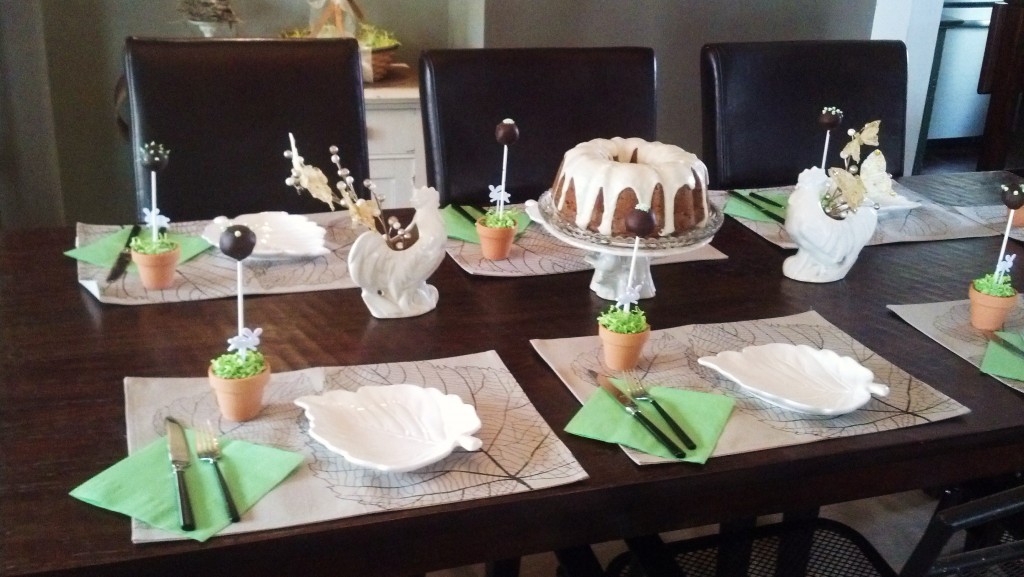 Last year I found a balance between the two.  It centered around my newest rabbit serving platter and condiment dishes.  I filled in with other things I was already using as décor day to day to ease myself into the holiday a little easier.  You can see more photos in the link to the post below.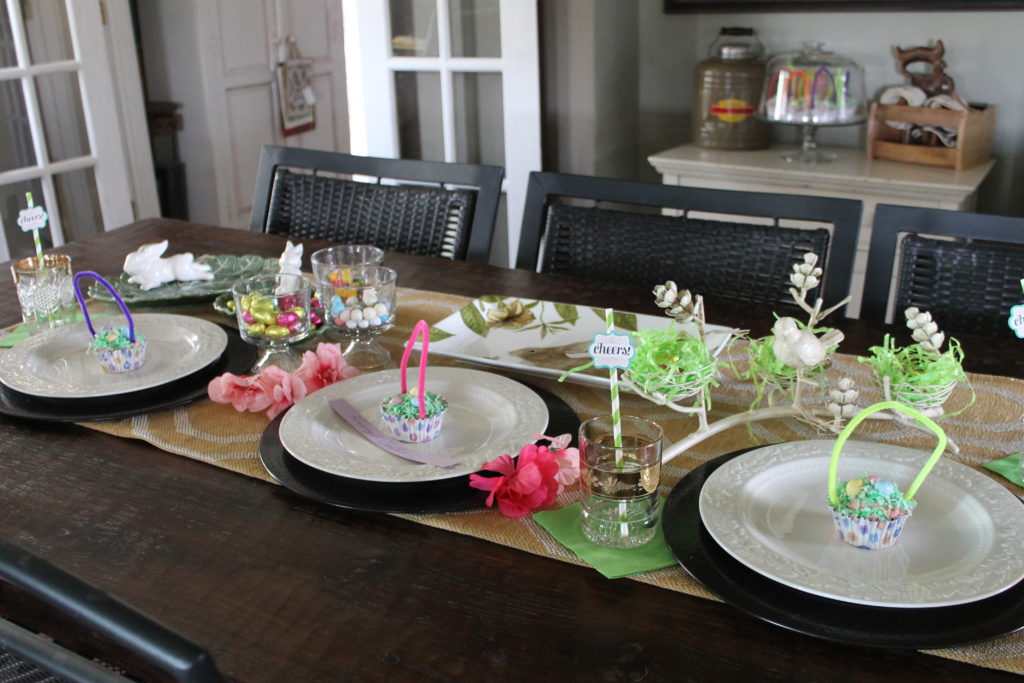 Next let's talk some décor and DIY!  I've created a few decorations over the years that turned out really cute and gave my Easter dinner that home spun and hand made look that speaks to the authenticity of one of our family gatherings, where formal and fussy is not on the agenda.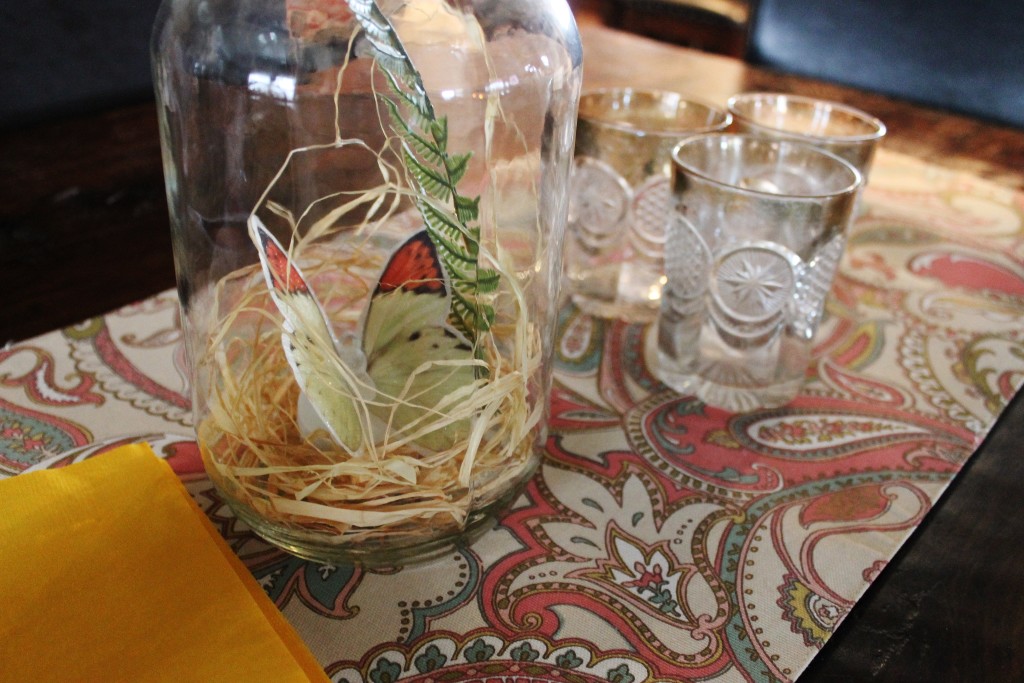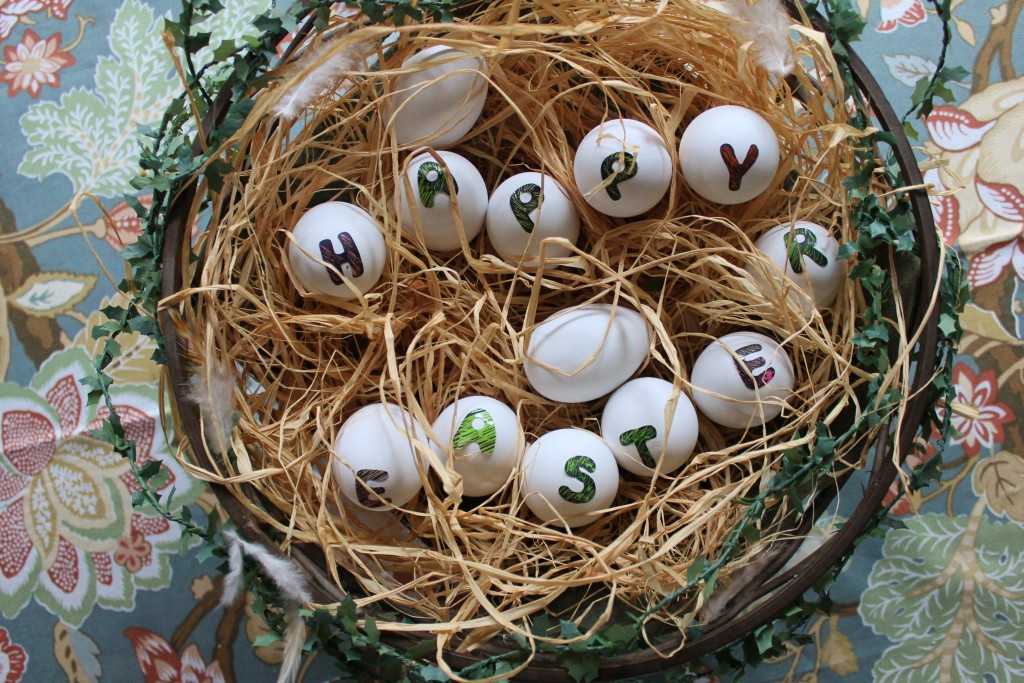 And I'm not the only one who appreciates a charming DIY for the holiday.  Remember this past clients take on a house decorated for Easter?  My favorite was the rabbit banner across the mantle.  Check it out if you missed it!
And of course there was last year's Showcase Home- brimming with decorating ideas, including this malted milk candy egg table center piece that was so fun I wish I had thought of it first!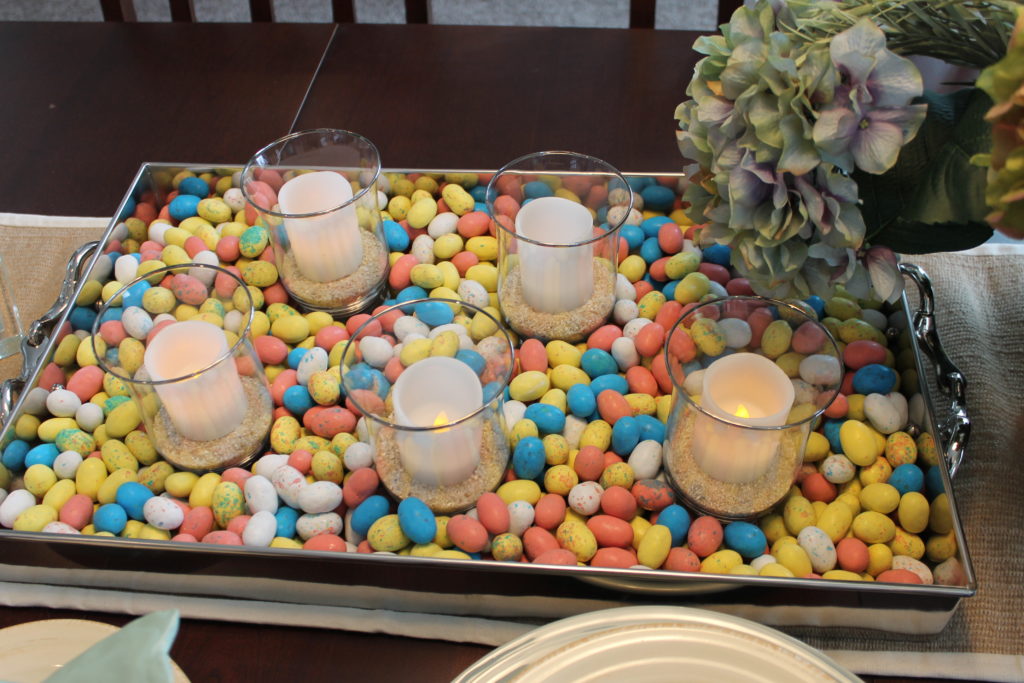 On that note let's move on to food that doubles as decoration!  My favorite edible table decorations that I made include my first ever attempt at cake pops and the adorable bird nests made from chow mien noodles.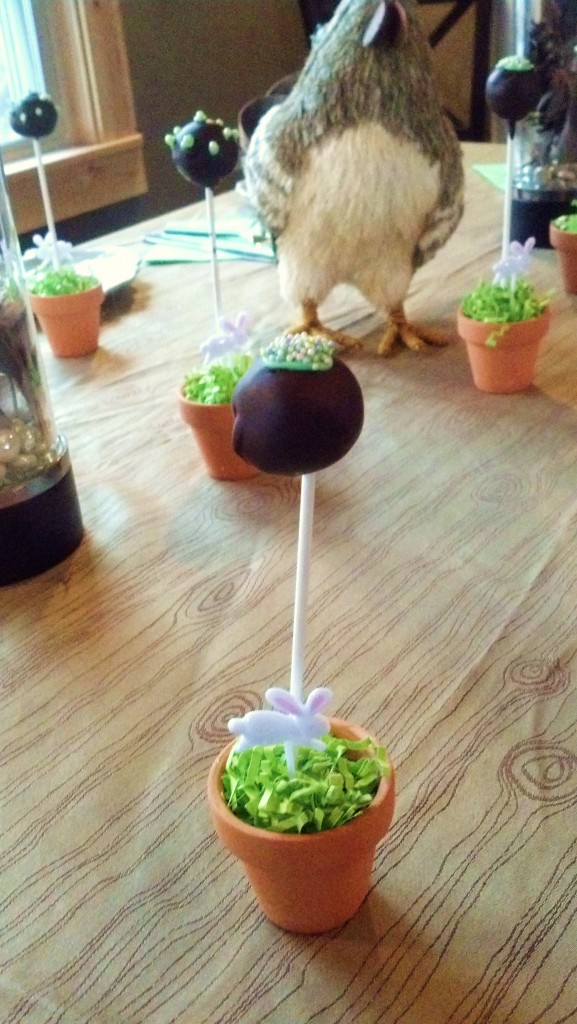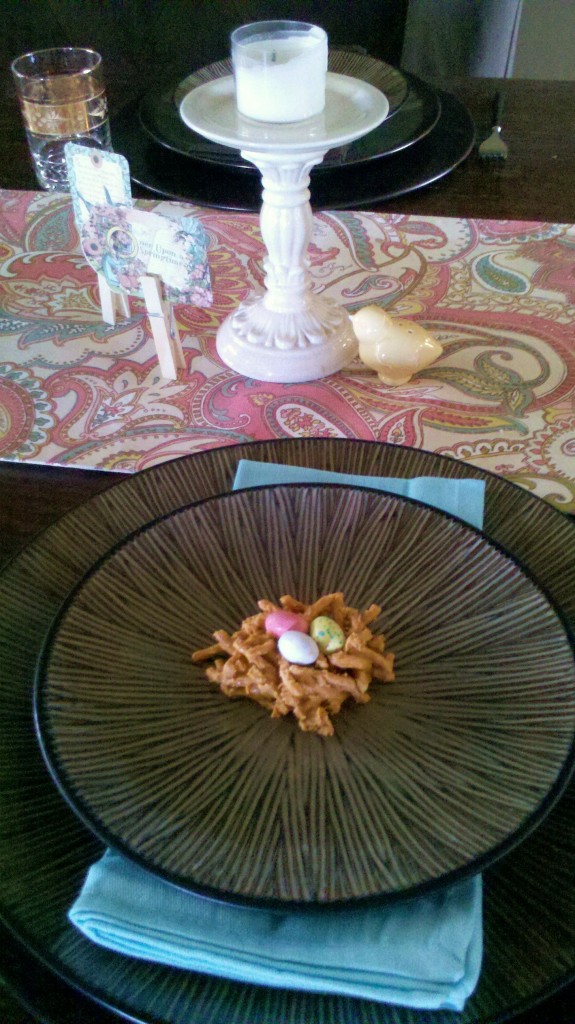 And of course there were the Easter basket cupcakes from last year.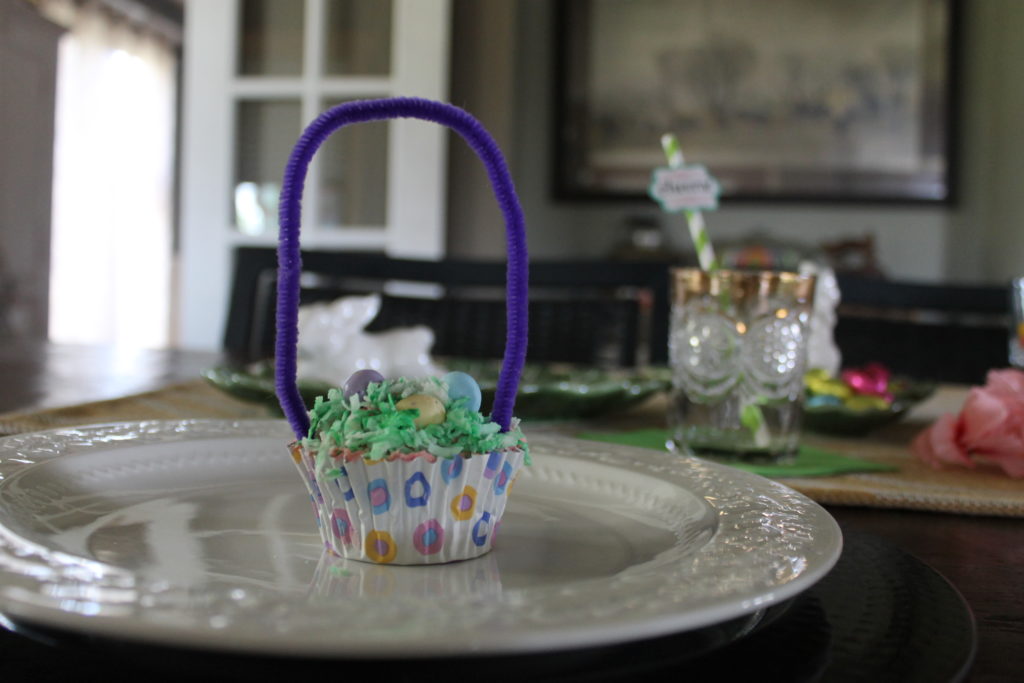 And finally- what's new?  My last "share" of Easter inspiration comes from our most recent Showcase Home.  The entire table was set with accessories supplied by Thornberry Creek in Howard.
I had a hard time resisting these nest plates for myself.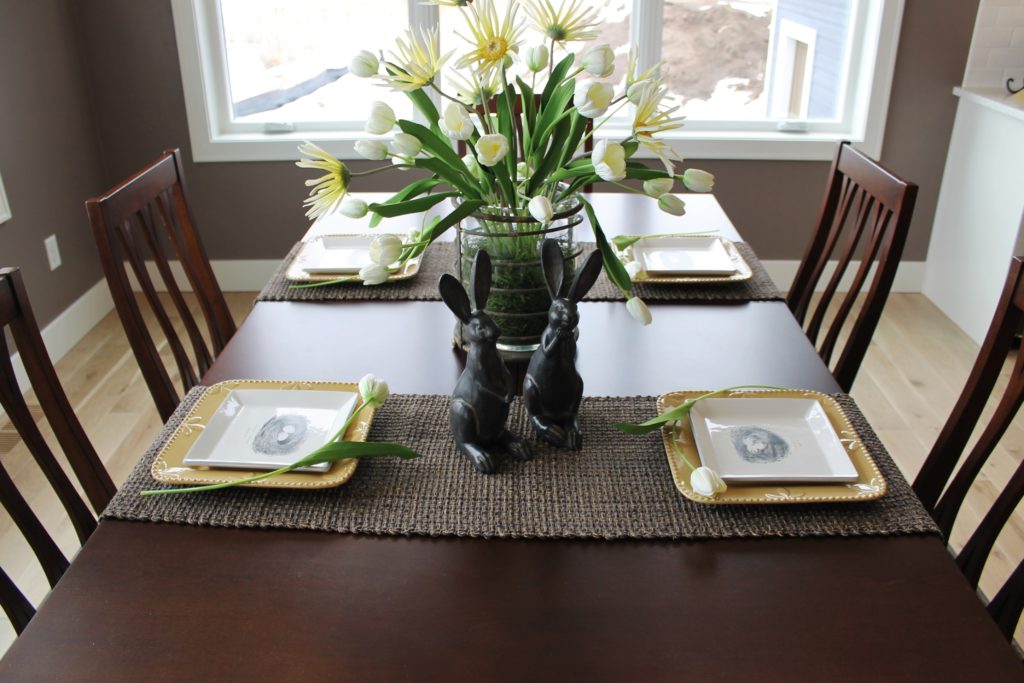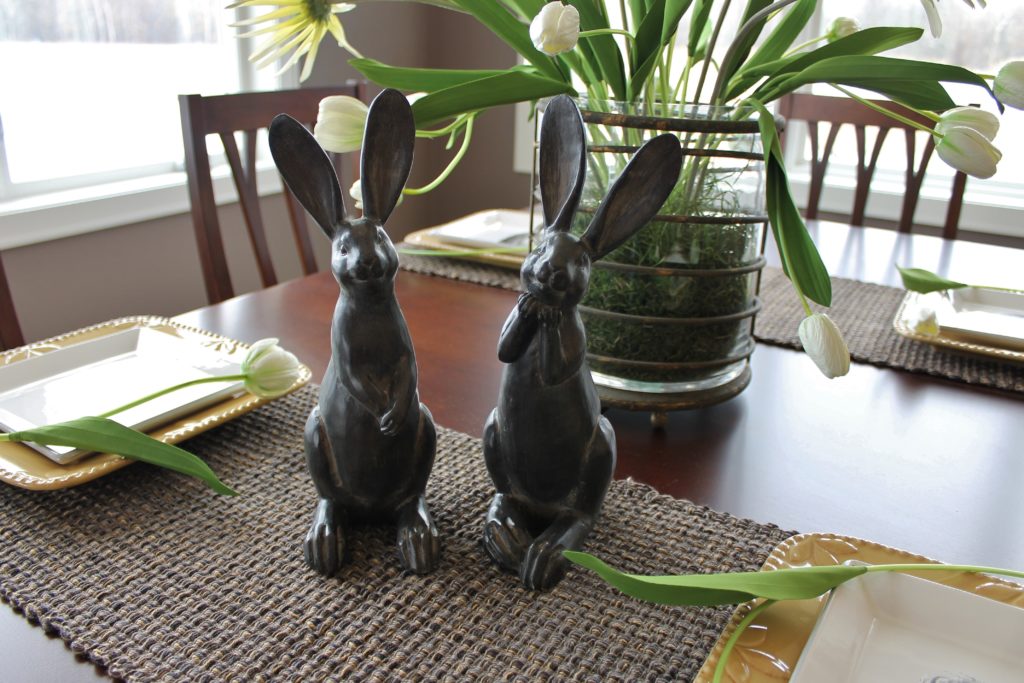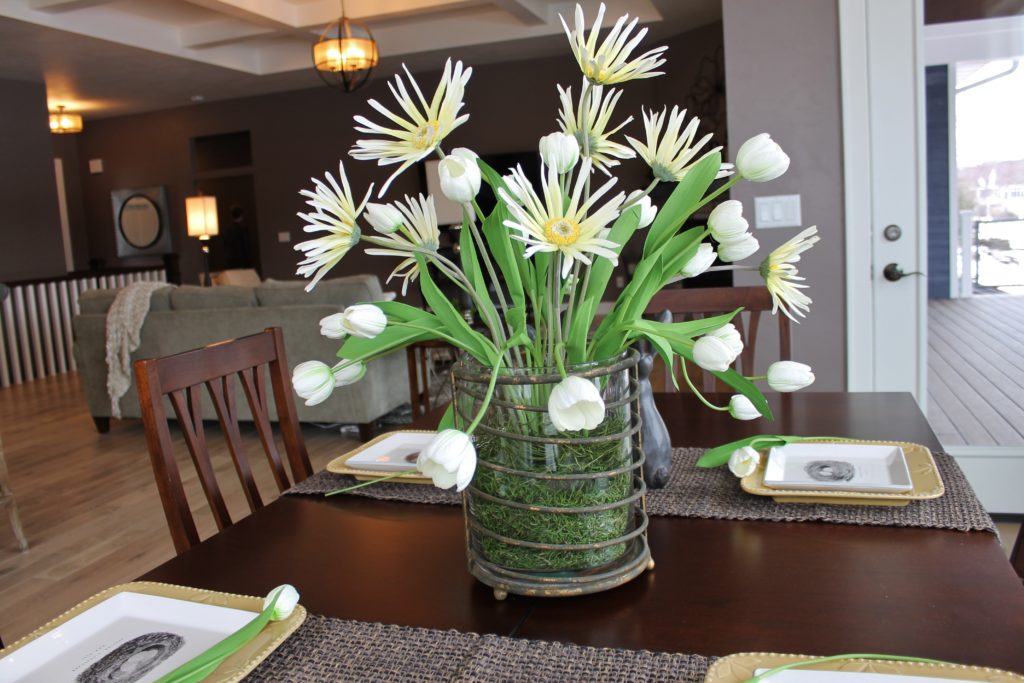 See more features of this custom build:
Although I don't think I'll be buying a whole new dinnerware set- the simplicity of the table has inspired me to consider a more clean and minimalistic design.  And I may be on the lookout for some really great silk flowers.  Whatever this Easter brings- it will be a great day for family and an egg hunt in our barn.  And I'll be sure to share the details here!
You Might Also Like-