Buy what you love…and other trend debates for 2017
I know its a little late to be forecasting design trends when the new year has already begun and we are well into January- but I have only recently been getting caught up on what the experts are saying.  From other bloggers blog posts to home décor magazines to the ultimate Pinterest and Houzz lists, I've seen a lot of overlapping theories and some contradictory ones. What designers want us to choose might not always match what is popular so the debate becomes what is a trend and what is just good marketing.  So how do you know what to buy?  I stick by the rule that I share with all of my clients.  It will never fail you.  Buy what you love.
Here's a few of the things I love…
This ceiling…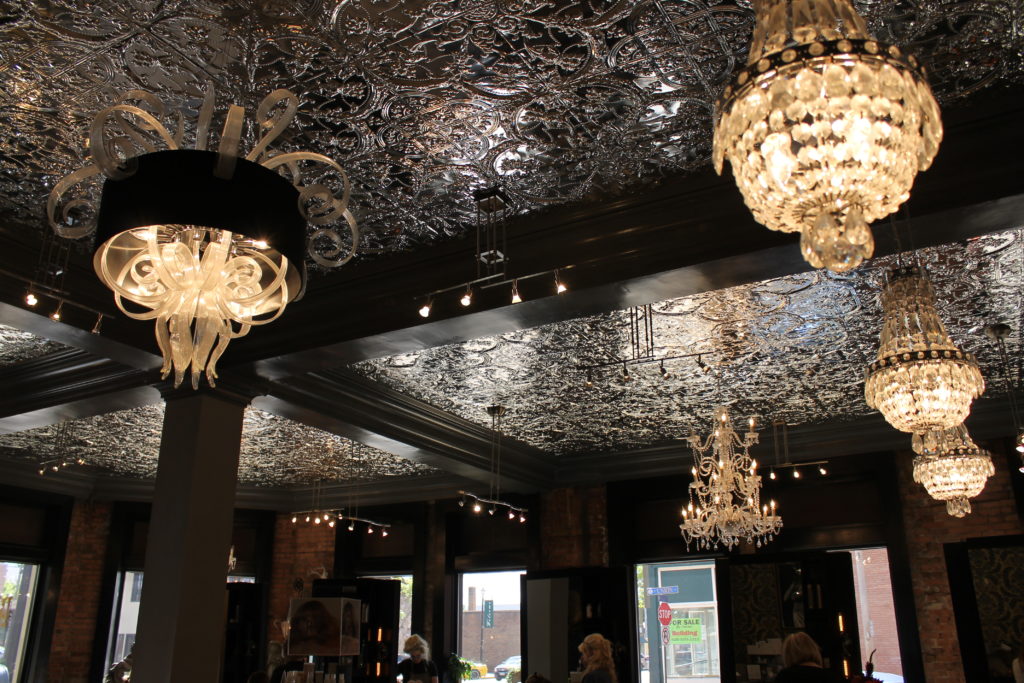 What metal is the next hot metal has been a debate of almost every post.  Many say brass is out for 2017, but to fully understand that you would have to first believe that it was totally IN in 2016.  Many of us are still de-brassing our homes from the 80's and 90's. I've also seen copper outed, which I don't feel made much of an appearance in our area last year.  One blog called bronze back up to bat for 2017, whose presence I have felt more consistently over the past decade then some of the other metals.  We've been using it in varying shades of oil-rubbed, vintage and antique. But last year I fell hard for this shiny silver ceiling at the Blue Angel Salon and the non biased, almost non trendy look of a simple chrome faucet.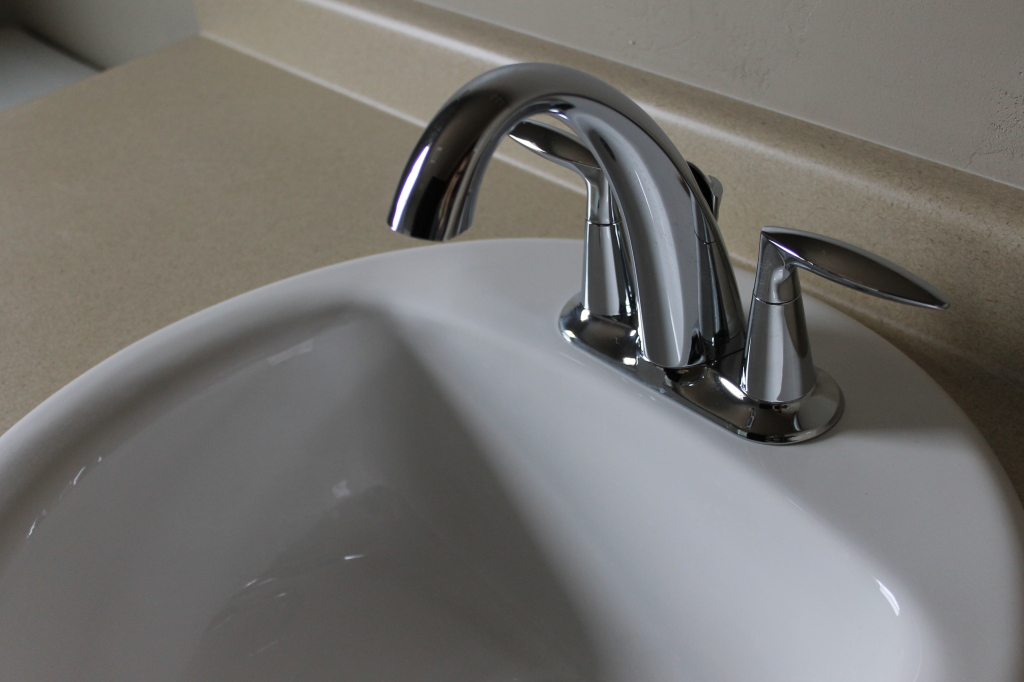 It was the choice for my tub filler of my new upstairs bath.  Considering it was the least expensive of all the tub filler finishes, I'd call that a win all around.
A dark accent wall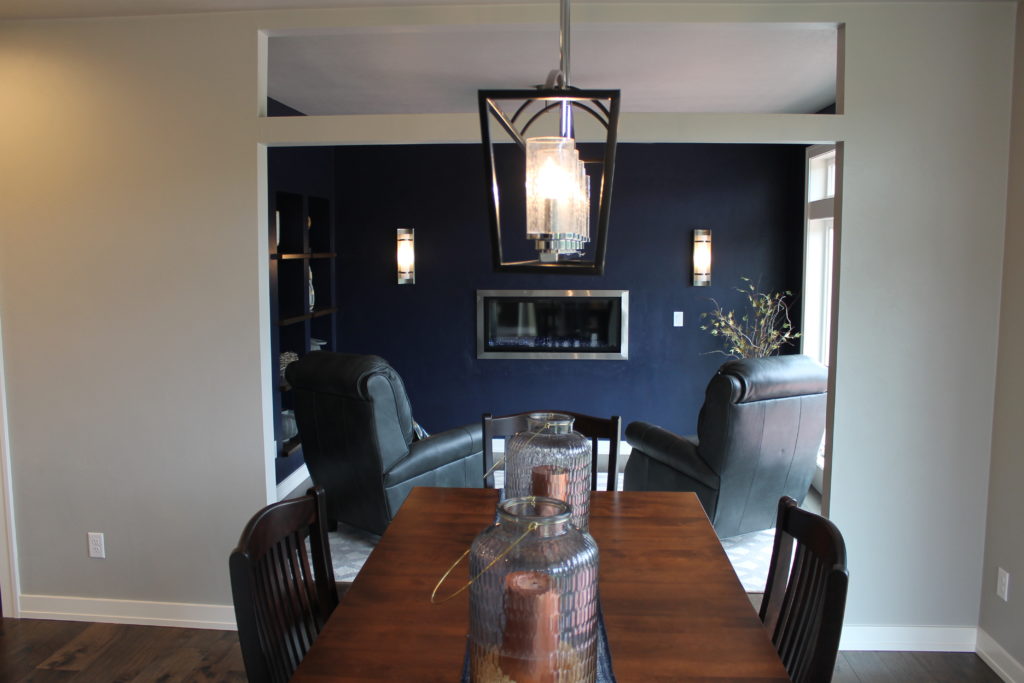 Some blogs threw navy blue and indigo out the window, but I still love this cozy hearth room from last Septembers showcase.  Although the claim was also that we would see more color in general on walls this year- which I am really looking forward to!  And a possible substitution of a dark emerald over blue, which could be really pretty.
Pink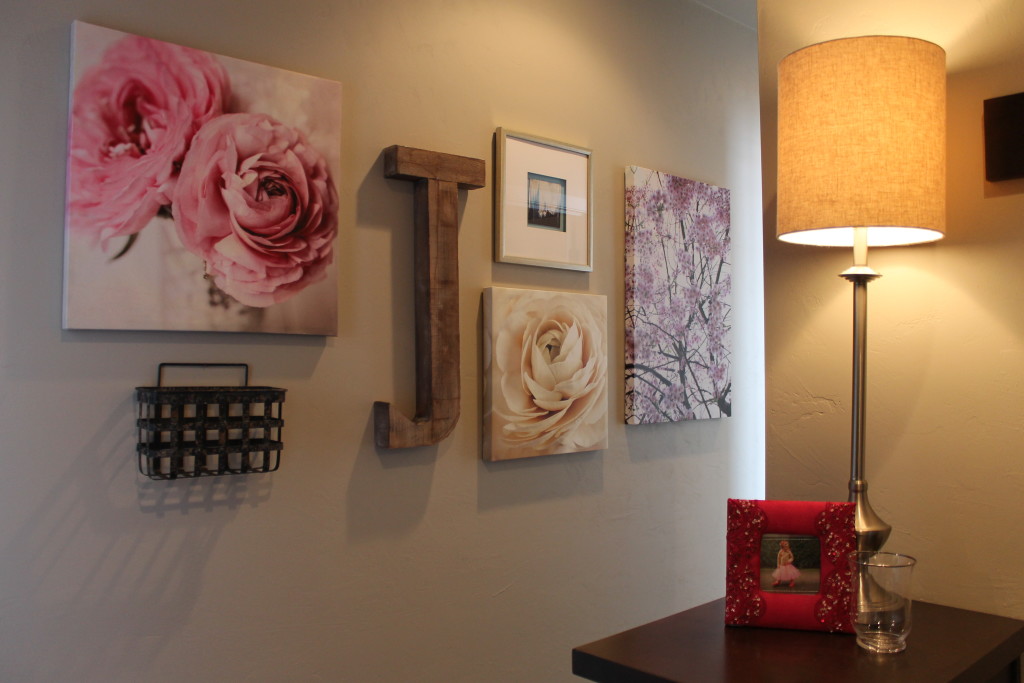 That bring us to last year's trend color that caught me most by surprise.  Probably because I was picturing princess themed nurseries.  The accents of pink in this parade home from winter had me warming up to the hue. I don't know if I could commit to pink paint but there are some pale pink pillows from H&M home that are in my online shopping cart ready for check out.
Reclaimed everything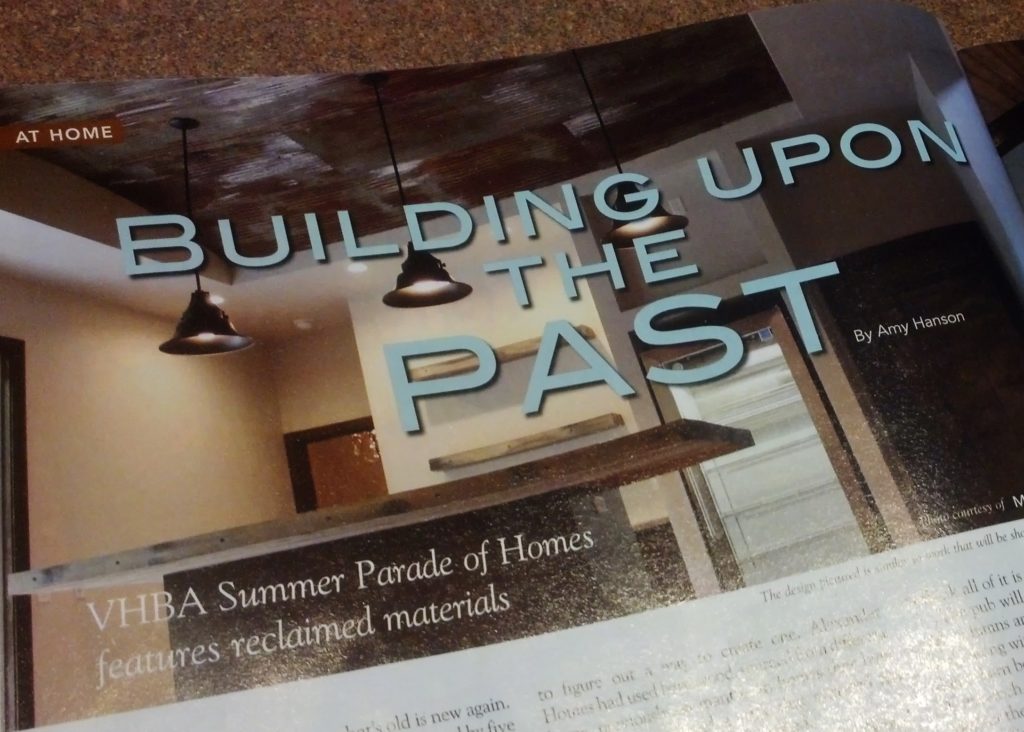 Although I have to agree this is the trendiest of trends I also really love it for as long as we have it.  Just like wood paneling was a thing of the 60's and barn wood walls appeared in dens and family rooms of the 1970-80s, these looks will come and go.  But we do need some wall treatments that get us excited.  And in another 10 years or so we have the opportunity to pull it off and try something new.  Or cover it up with the latest craze.  Thank goodness the former owners of our house never took down the bead board ceiling of the old wraparound porch.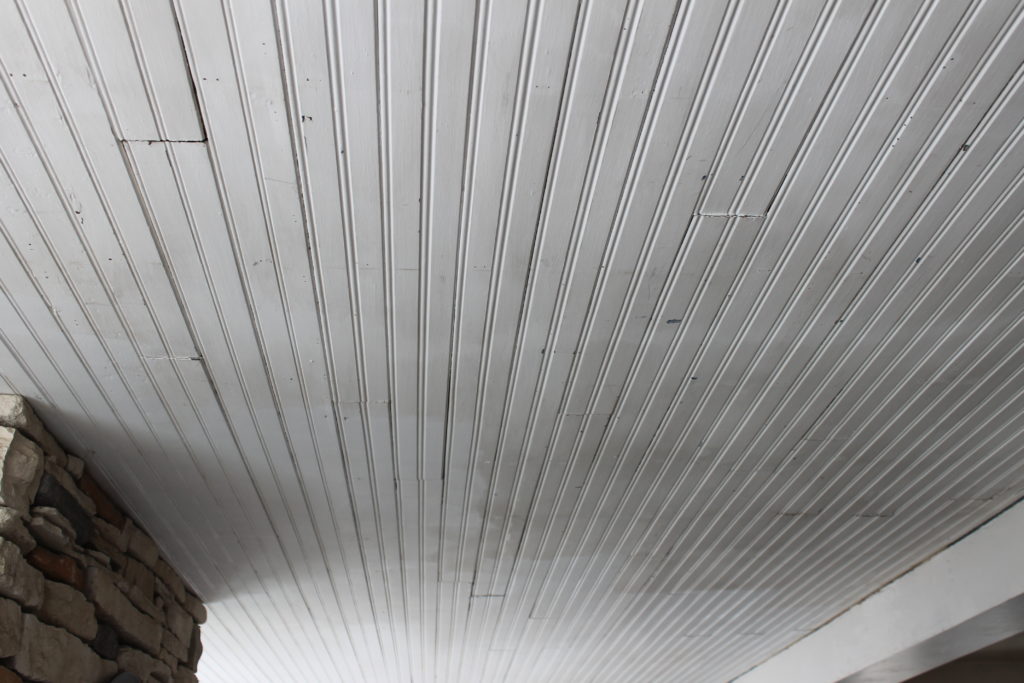 Sure, it was riddled with hundreds of staples from the ultra trendy acoustic tile that covered it, but once we plucked those out it was in pretty good shape.
Open shelves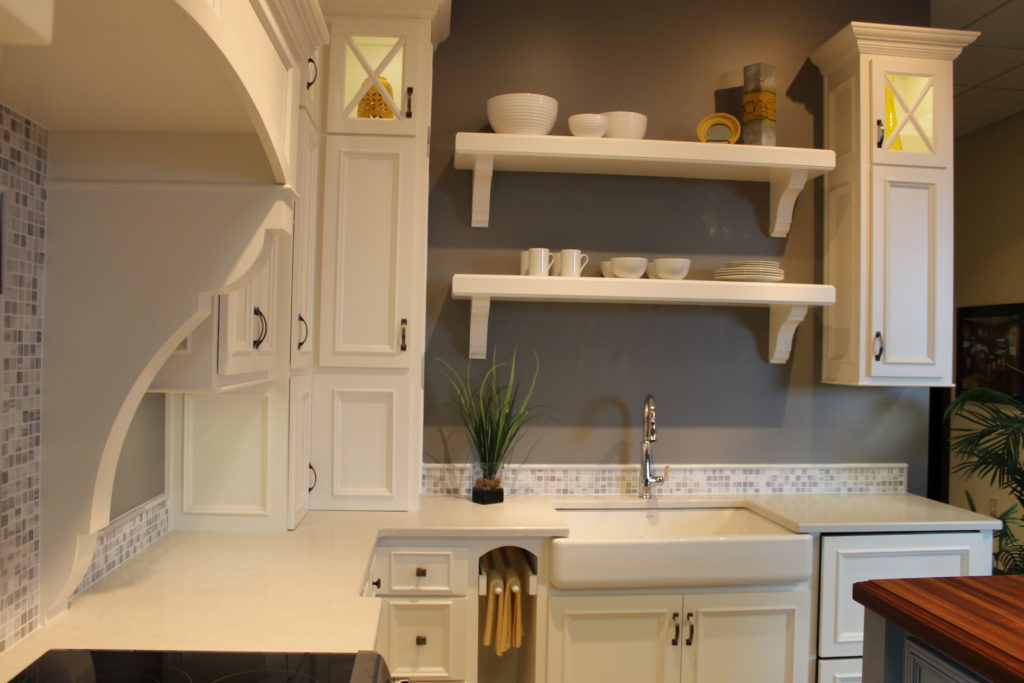 This is certainly not a new trend nor a predicted trend of 2017, but I feel it is a continuation of the current farmhouse trend and one that can be quite controversial.  Most polls we've done on the subject revealed a strong dislike from potential buyers of our model homes.  I gave it a try this past holiday season when I moved a bakers rack into my dining room to house extra dishware.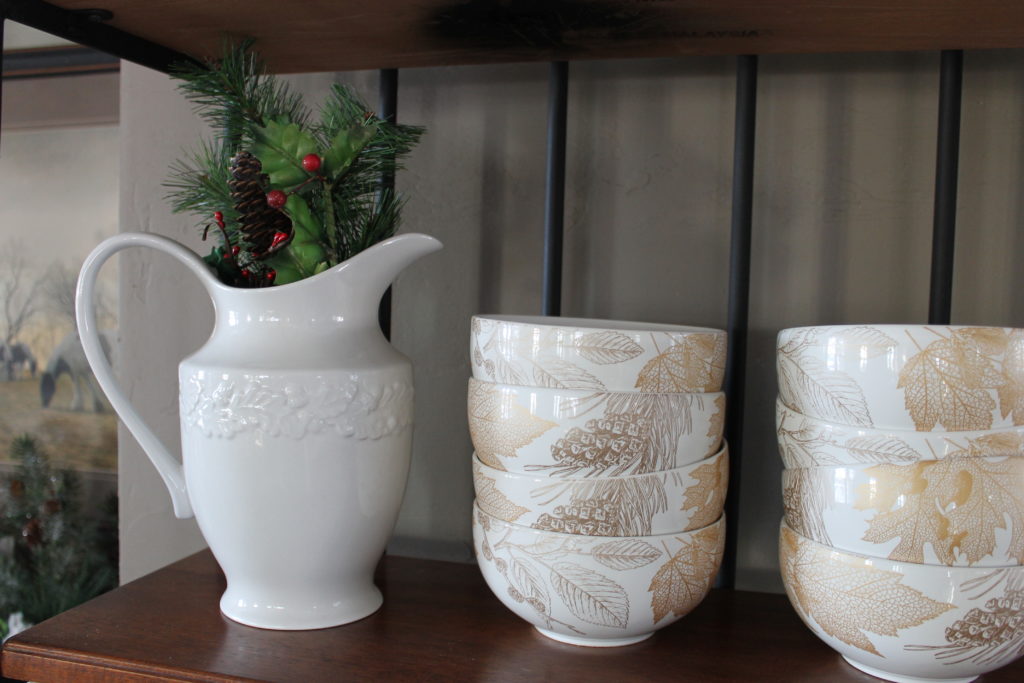 In this application I absolutely loved it!  The bright white of the dishes looked sharp and festive against my darker dining room walls.
So there you have a few of my favorite things!  Coming or going, trendy or not, choose what you love and you can be assured that it will at least be enjoyed for longer than one design season.
You Might Also Like-