It's Beginning to Look a lot like Christmas…
Despite the fact that my tree is still standing undecorated in the sunroom, I have incorporated little bits of holiday décor throughout my house in other ways.  I debated calling this post- "Decorate Everything!"  But decided instead on the current title since nature took the lead in decking out all the fields and trees with royal white for the upcoming holidays.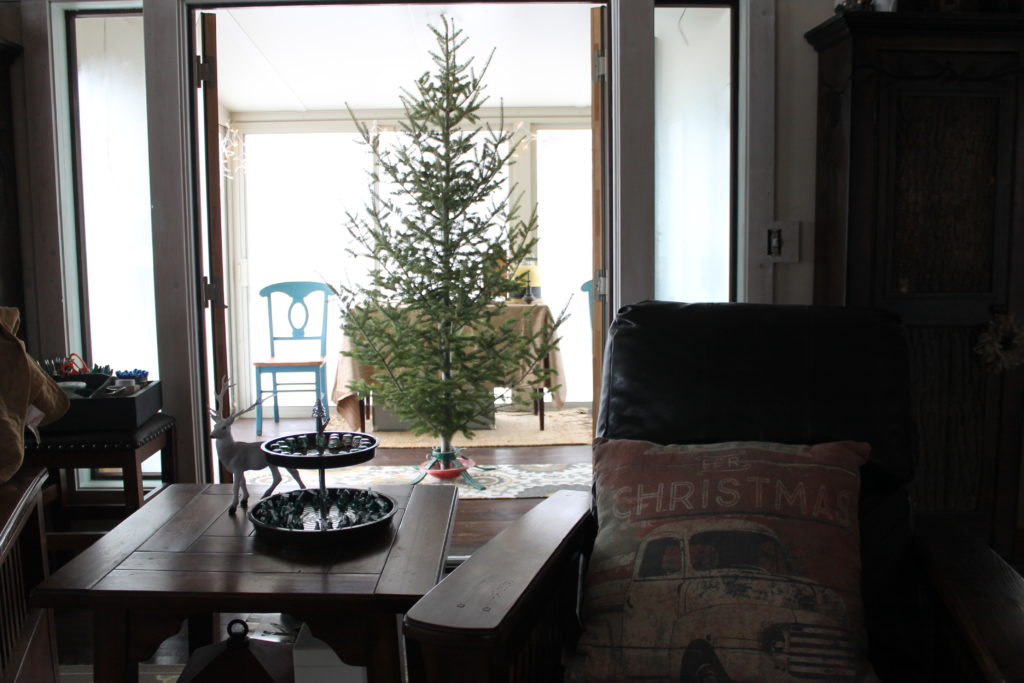 Anyway- here's what I have going on at my house!  And a look back at some of my previous posts to offer holiday inspiration!
Just a little holly sprig to dress up a vase.  I am trying out this new "open shelving" concept by displaying all my holiday dishes on a bakers rack in my dining room.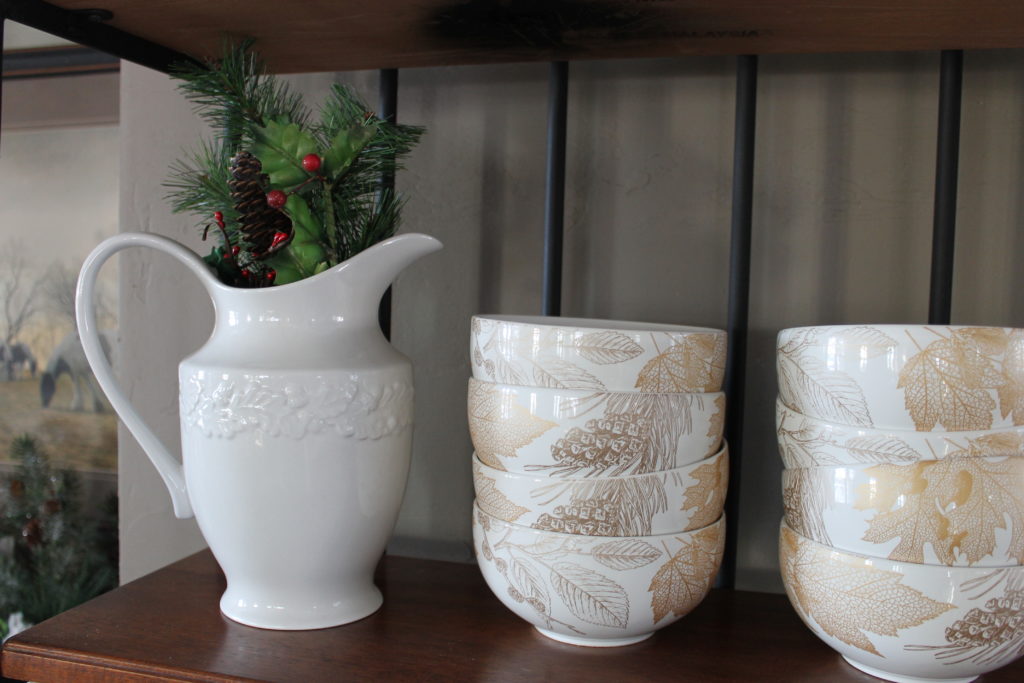 Funny how my favorite ornaments never make it on the tree!  I always end up tying them to other things or hanging them from lights and cabinet knobs…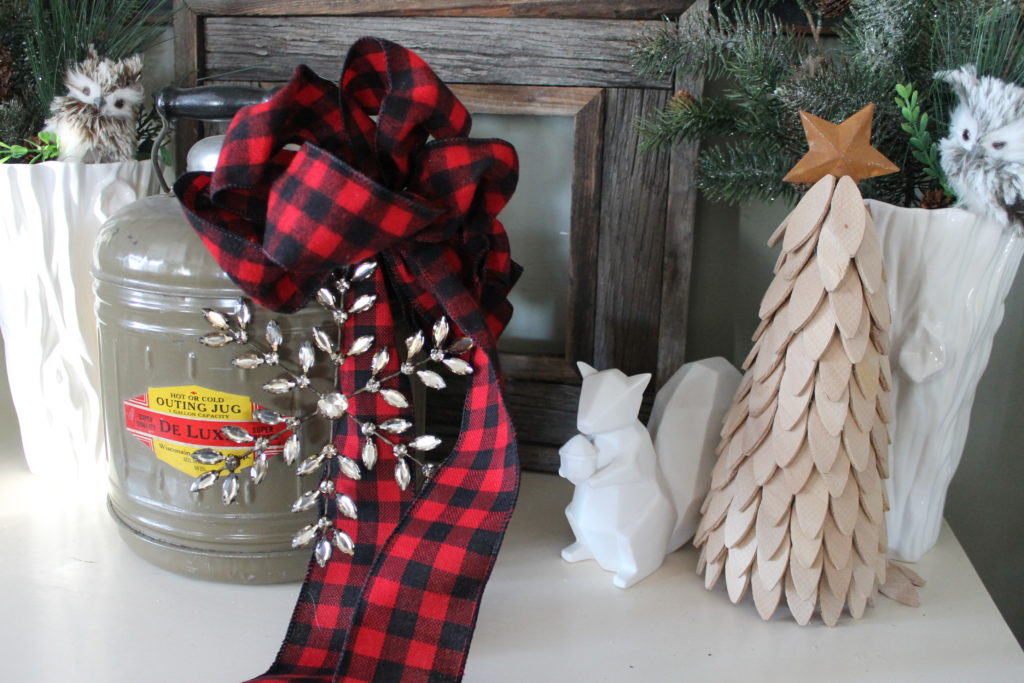 This tray on my table was a seasonal buy from Target last year.  I thought it would be fun to fill it with candies when I had a few friends over to watch holiday movies the other weekend.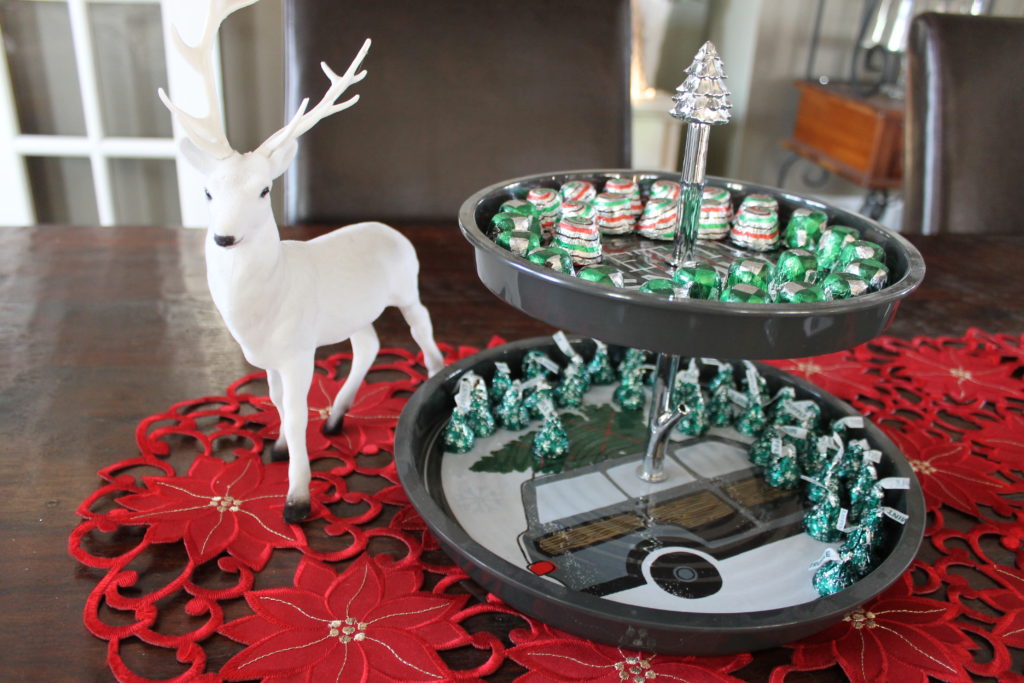 Here's the storage cabinet I used to have in my laundry room until I relocated it for the winter to the front door.  The grey and white are already pretty picture perfect with the landscape outside the window.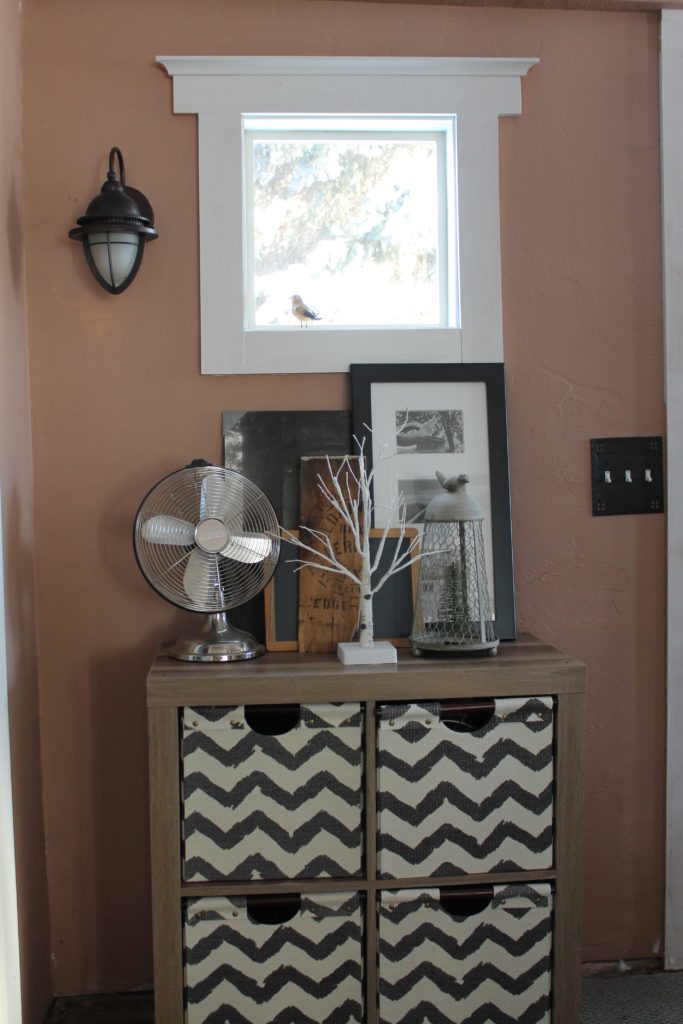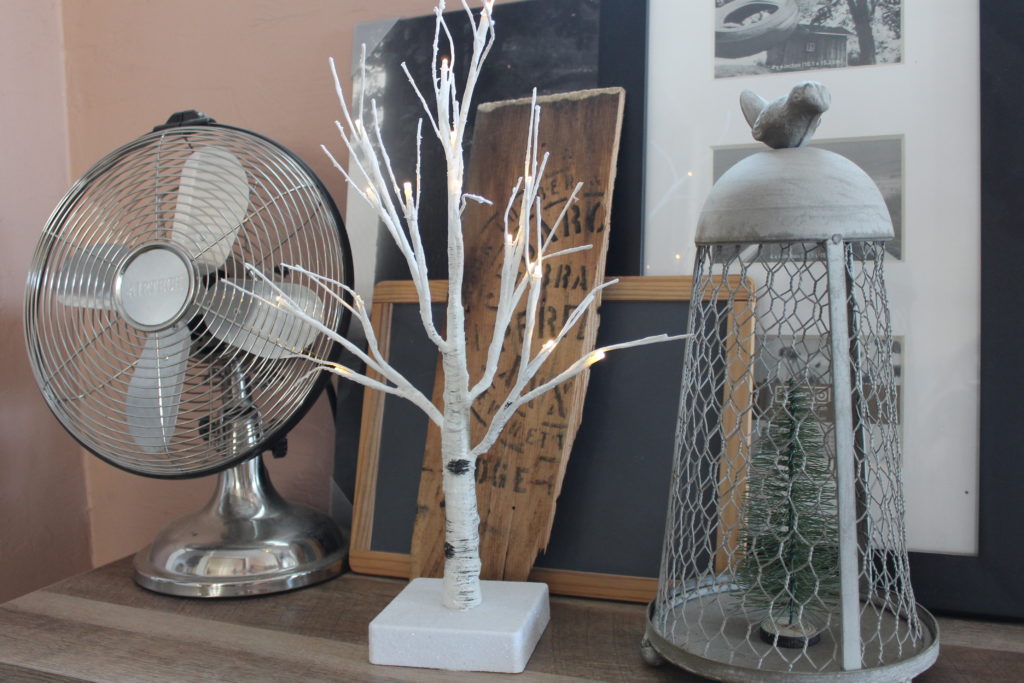 What I love about my simple drop zone décor is that the white birch tree can easily stay up all winter, much like my other suggestions in this previous holiday decorating post: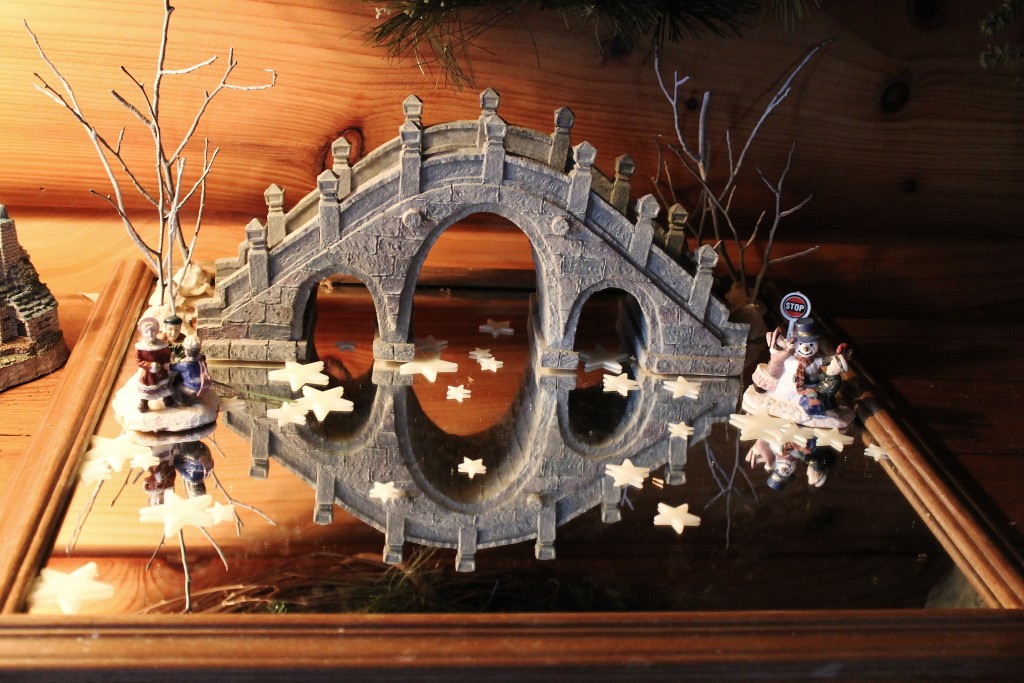 And if you loved those ideas you'll enjoy the Holiday House Tour I shared of my parent's warm and inviting log home-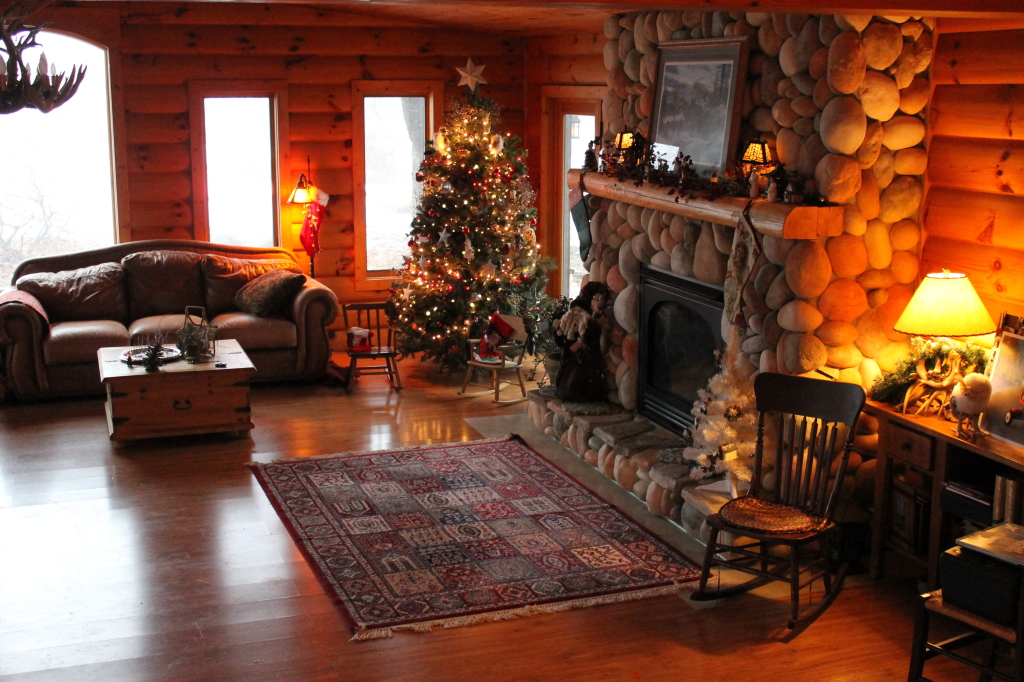 And of course, if we are revisiting favorite house tours- let's not forget the Millers first Christmas in their custom build!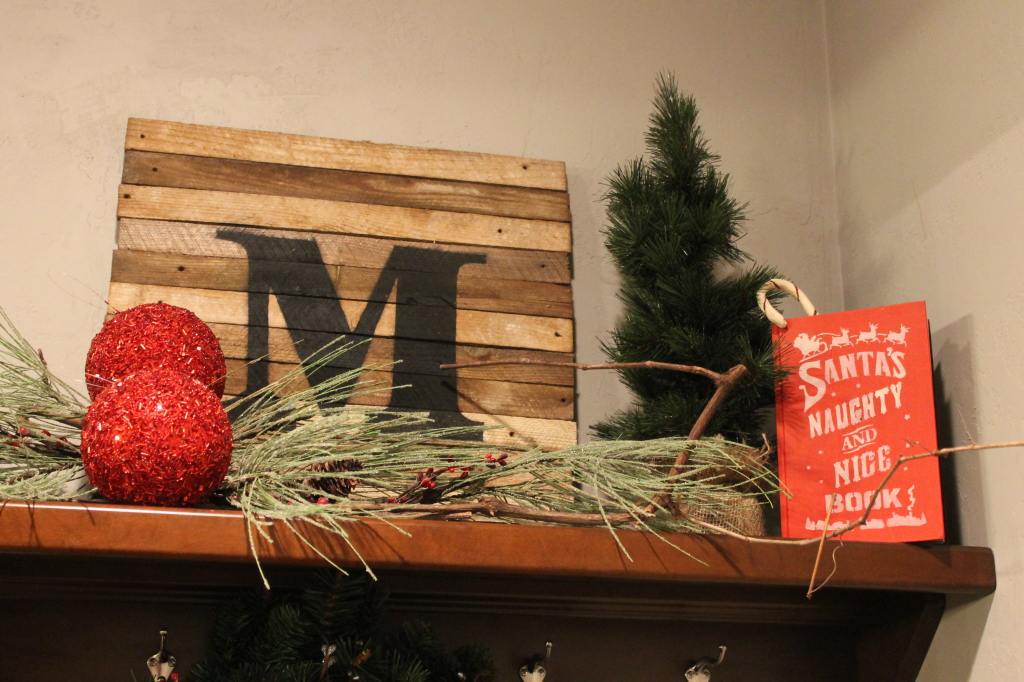 Despite all the preparation and decorating, somehow Christmas always sneaks up on us!  It will come and be gone before we know it!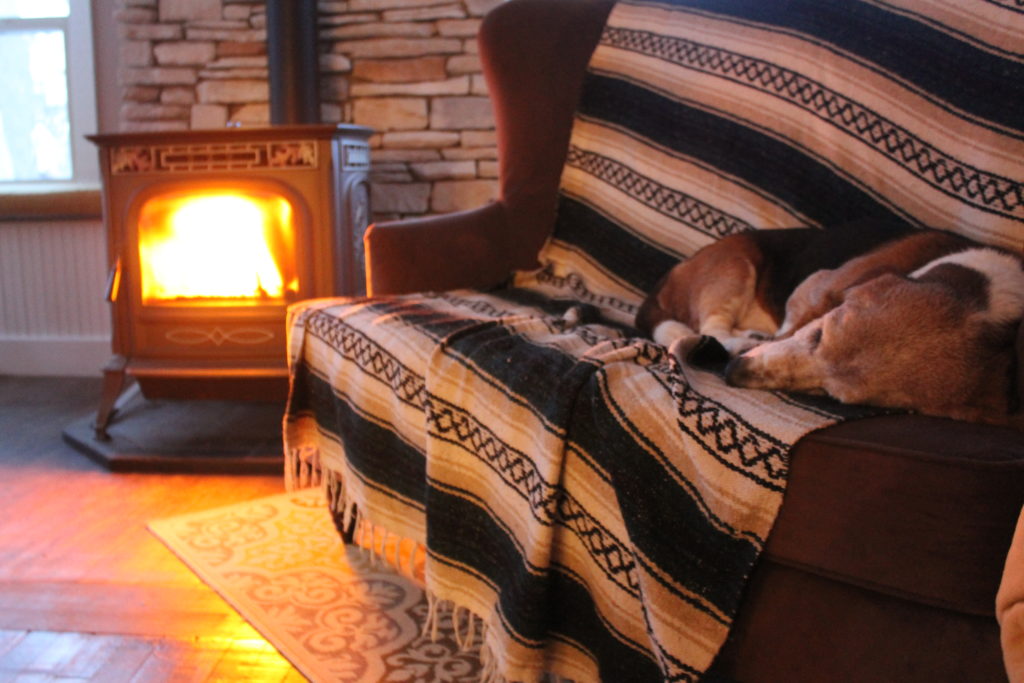 However you choose to celebrate the upcoming weekend- hopefully it is some place warm and cozy and surrounded by love!
Happy Holidays!