Starting pick-outs for a new Build!
The other night I met up with a client who has been preparing to build with MDH for over a year!  After multiple model home tours and a lot of dreaming, the time is finally here and we dove right in with some of the fun stuff- like picking out the flooring and color scheme of their new home!  Here are some of the current trends that we will likely see on this project!
Going Gray!
We all know gray is big, but with carpet color names like Simply Grey and Silver Drop it is undeniable!  Mindful Gray and Amazing Gray are still top spray out colors for paint.  But for those of you who fear the trend will cool off your cozy home vibe- many of the most popular greys we use harbor an undertone of taupe or green to keep things warm and versatile.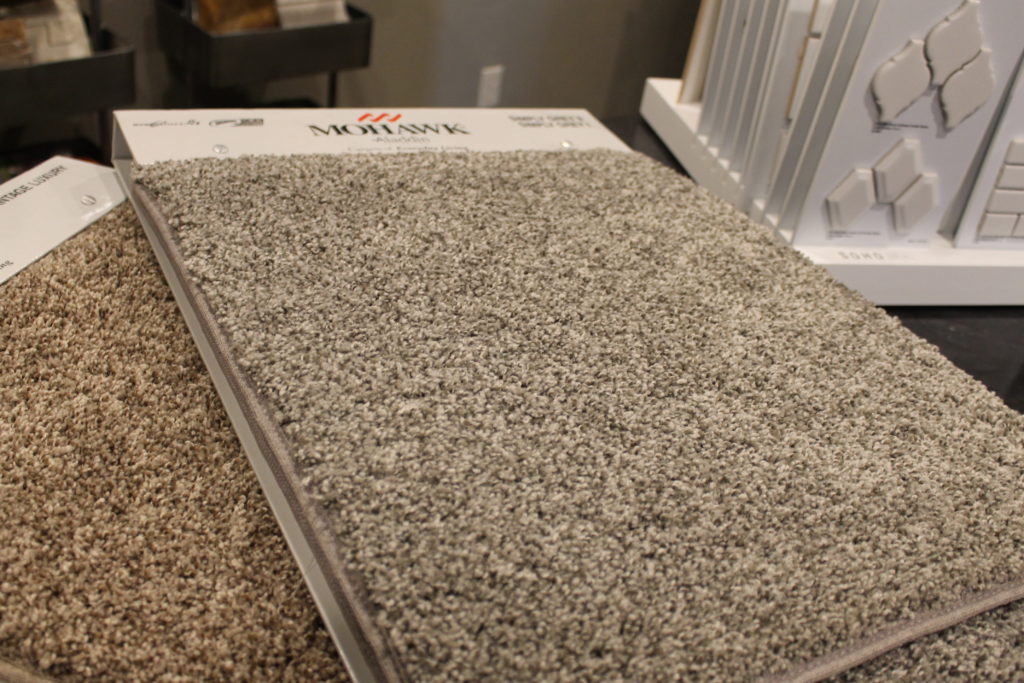 Quartz Counters
The big rivalry of quartz vs granite continues.  Despite what you might read about maintenance and cost, my recommendation is to choose quartz when you are looking to achieve a more clean and modern look.  And choose granite when you prefer an organic natural stone feel.
Quartz: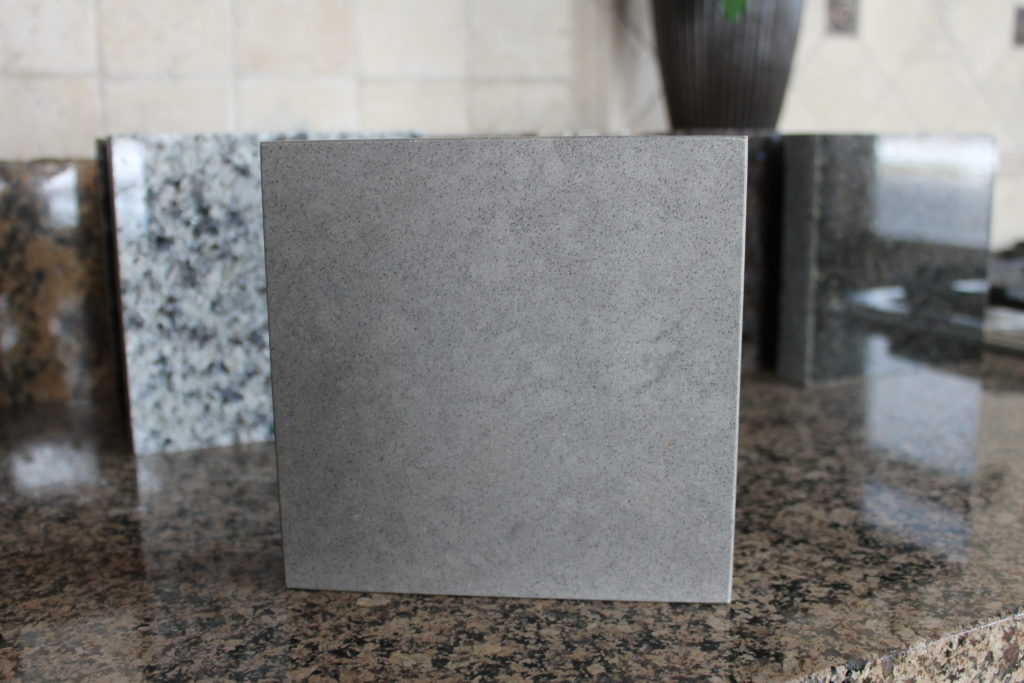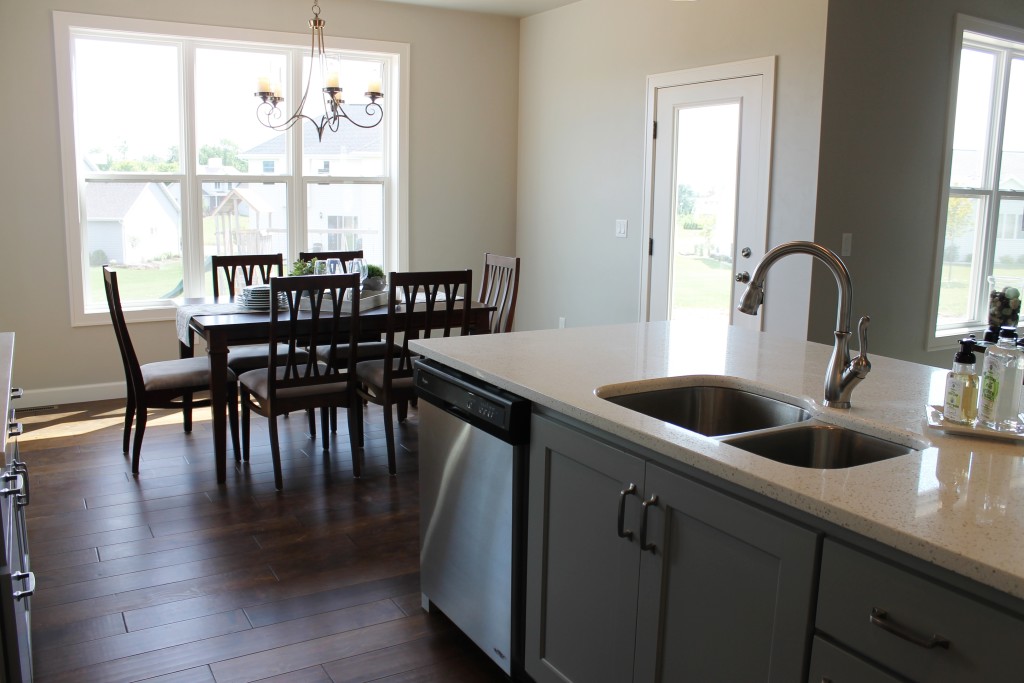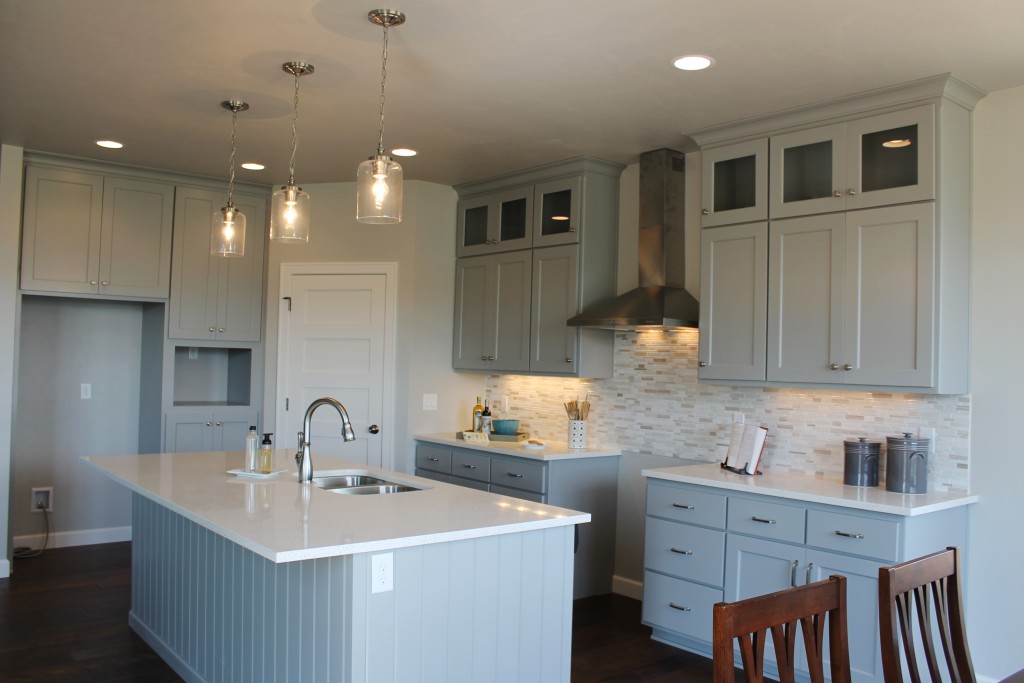 Granite: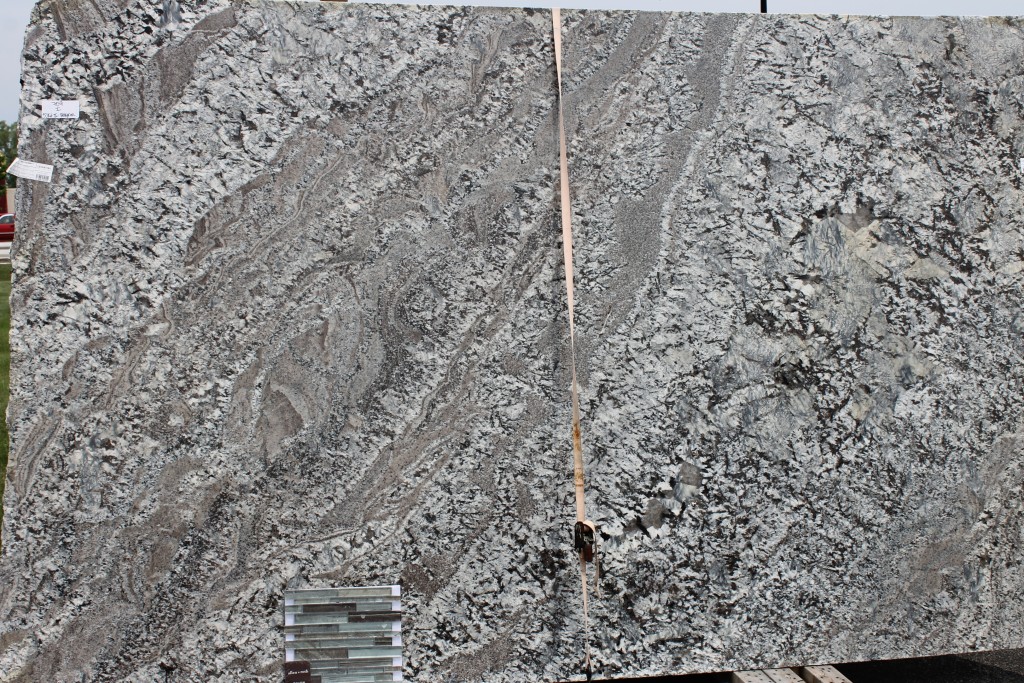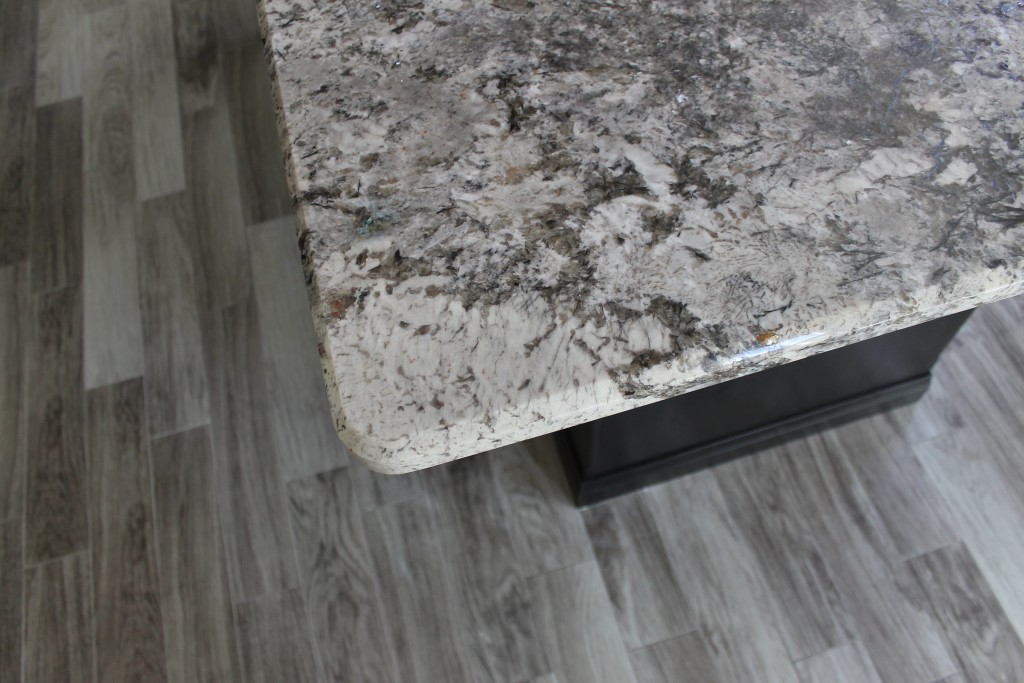 Lighter Wood Flooring!
I've been harping on this trend ever since our summer parade entry changed the way everyone was feeling about light flooring!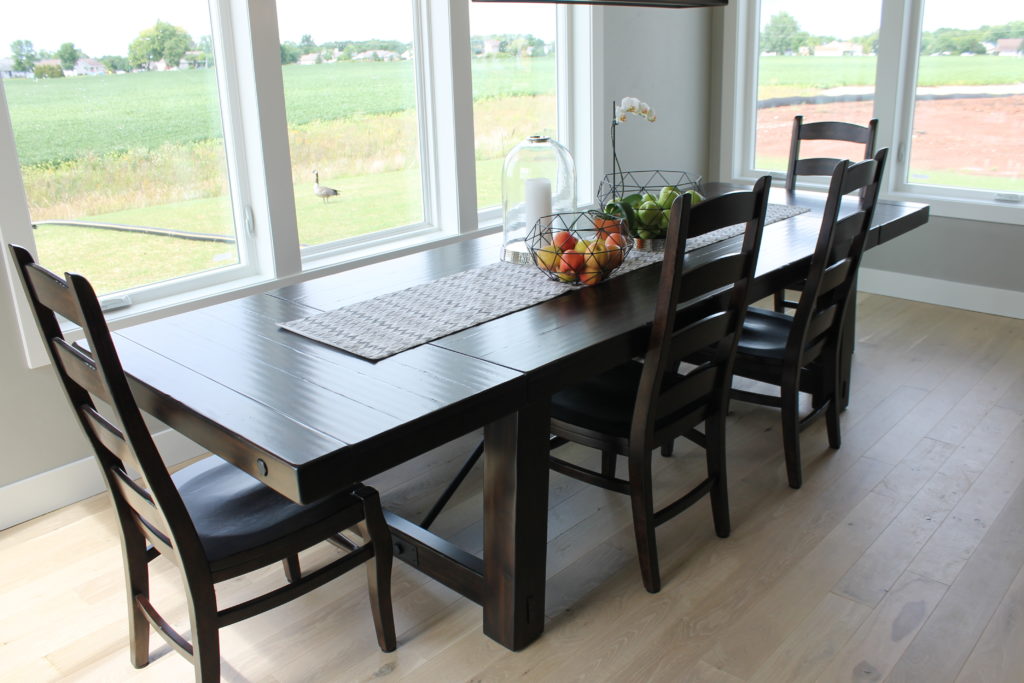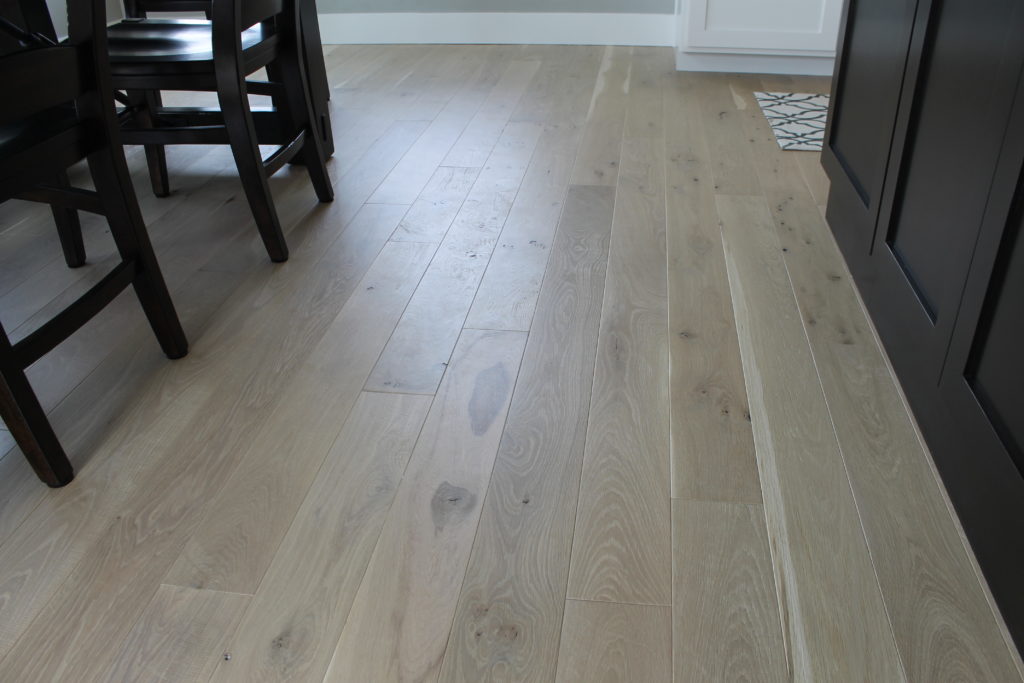 So far this new build has the following colors started: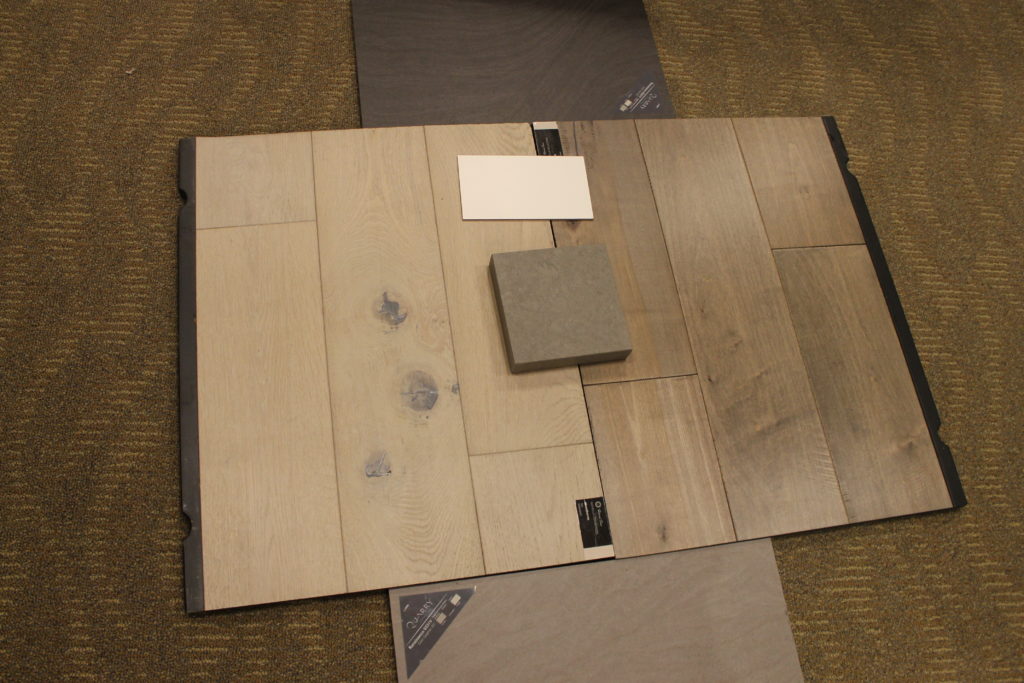 White painted trim and cabinets with gray quartz counters
Top LVT sample for mud room and back entry, bottom LVT sample for master bath
Decision to be made between the white washed colored Oak (left) and the slightly mocha washed Maple (right), both engineered wood flooring options
I am eager and excited to see what selections they will make next and how it will all come together!  More details to come on the Blog as we get ready to dig this Greenville custom build in February of 2017!  Stay Tuned!