Retail Therapy: Fall Edition
I am starting a new series here on the Blog called Retail Therapy.  Now I'm not the biggest shopper and I recently discovered that- given the choice- I'd rather be stranded at Menards then spend a day getting a pedicure at a mall.  That being said, I am often popping in places when I have time to kill between appointments or when I am out shopping for a client.  Target and Homegoods are two of my favorite places to go for a little bit of inspiration and retail therapy.  I often snap pictures of items I want to go back to buy and so I'm sharing my most recent wish list from a trip to Target.
First of all, I walked through the aisle with the table linens and spotted this runner: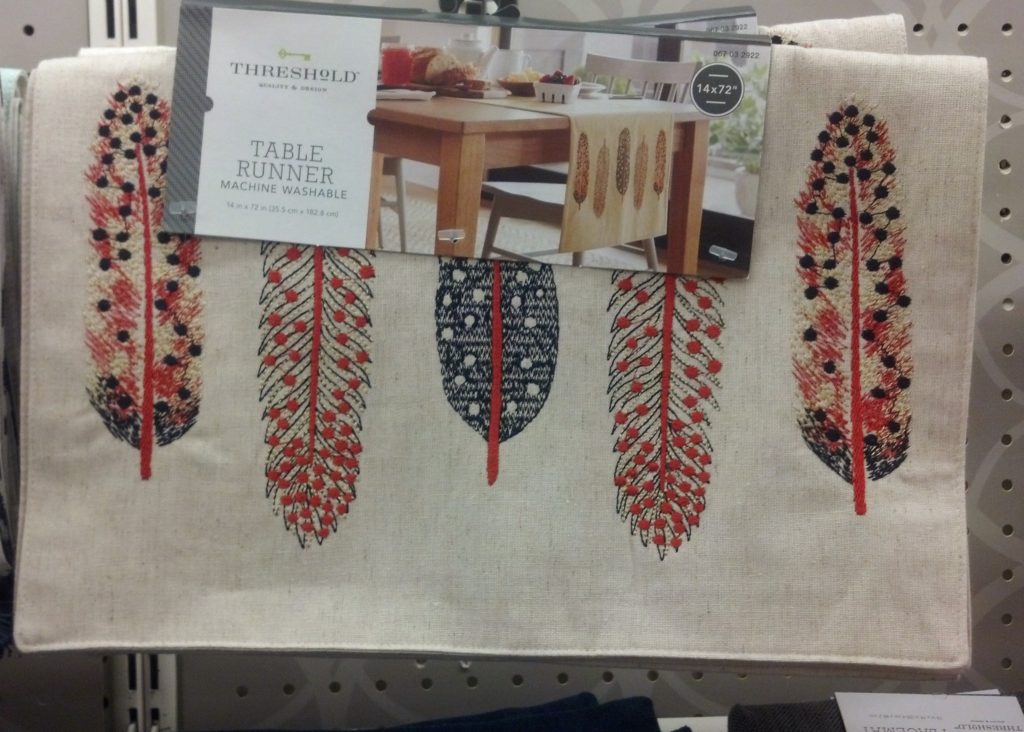 It was as if Target reached into my brain and designed this just for me!  Of course I am a fan of the feather motif but I love the colors even more!
Then I wandered over to the rugs and just started throwing them all over the floor: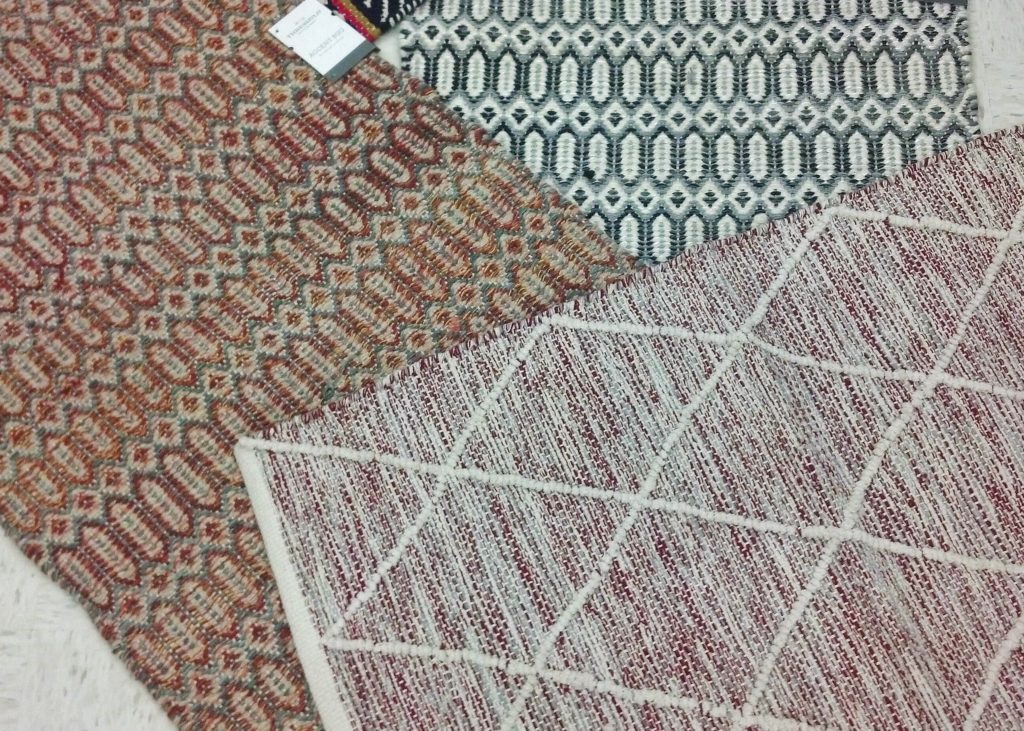 These rugs are so earthy and textured and just have such a great range of color.  The top right one has all the greys and blacks while the other two have shades of aqua, rust and gold mixed with a neutral burlap shade of tan.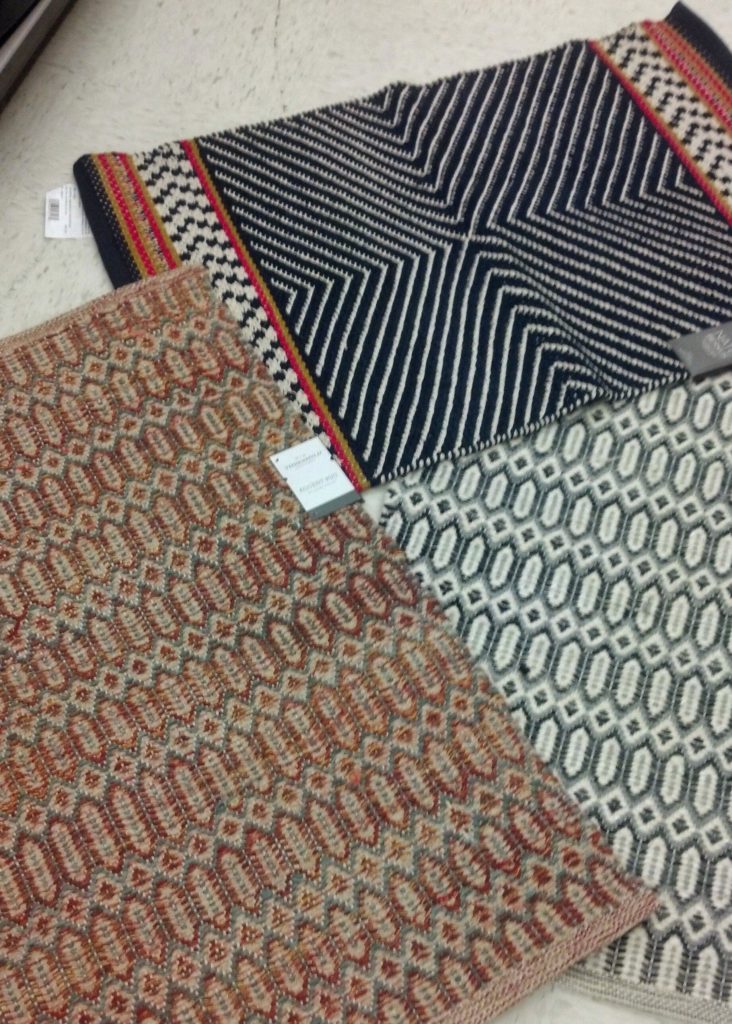 Here I added another rug for a pop of navy blue layered into the choices.  I honestly don't know which one I prefer to build a color pallet around- I love them all!
From there I found these pillows that definitely matched everything else I was already taking photos of: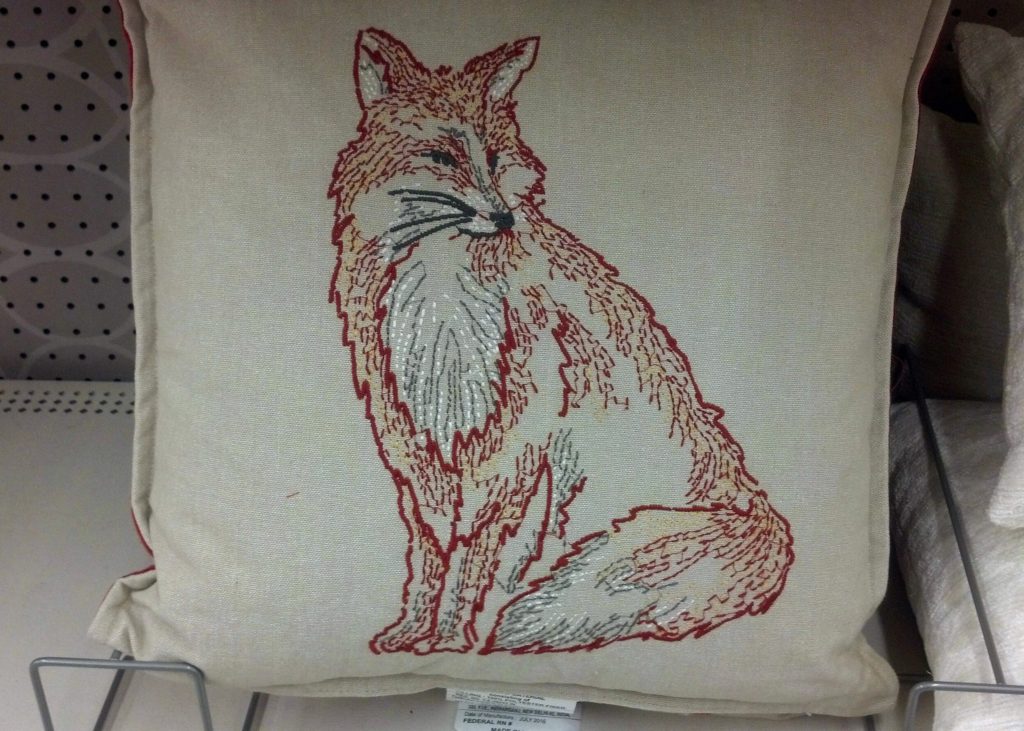 This foxy embroidered pillow would be a fun accent on an entrance bench.  The orange and grey will pair with almost anything!
And last but not least-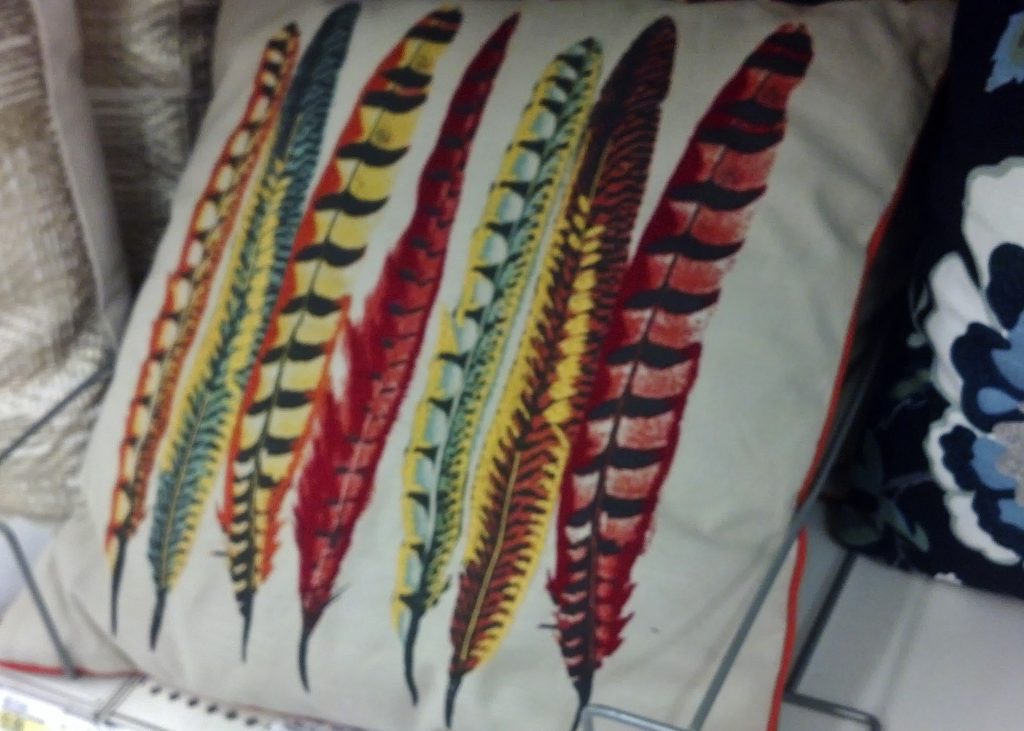 This is my favorite find!  It is a bit of a blurry photo since I took it with my phone, but I had to include it.  The colorful feathers could be layered into a neutral room but I think they would look even better as an accent pillow on a leather chair in a navy room like the one in this recent Jon Huss Showcase Home: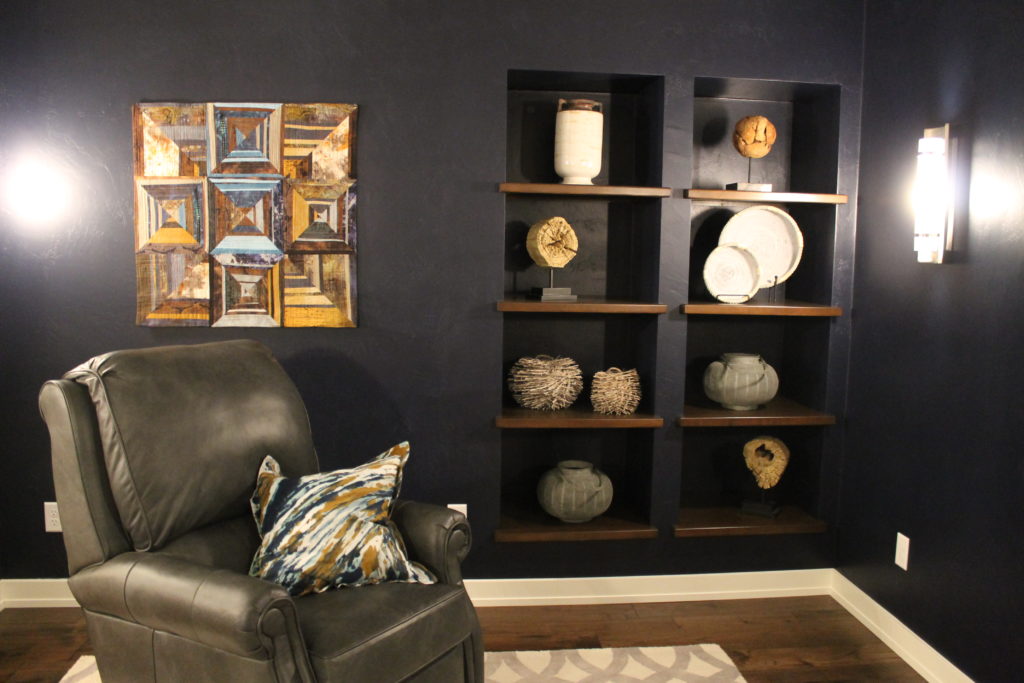 That feather pillow on this chair would be so awesome!
And there you have my wish list of some of the newest fall finds at Target, just part of the very first installment of a new series: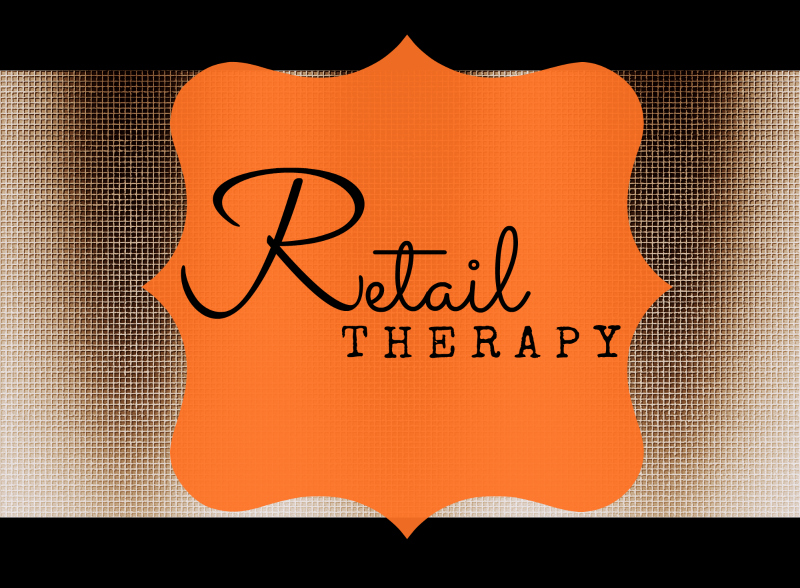 Now go shopping for something that makes your heart go pitter-patter!
Or wander around Menards- you know I won't judge!
In Case you Missed It!