More staging tips from a Show Home
The summer's show home proved to be the breath of fresh air I was looking for!  As always- the staging impressed me and gave me a few new ideas.  Here's what I learned this time around-
Apples make great place settings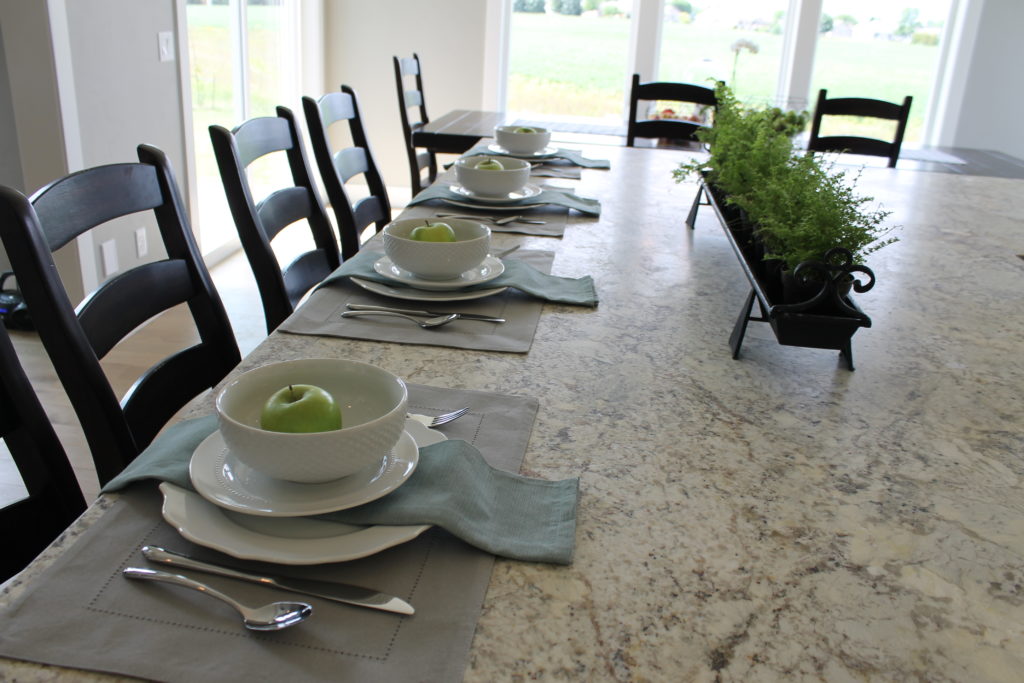 Who would have thought a fairly neutral place setting would get such a pleasant punch from a simple green apple!?!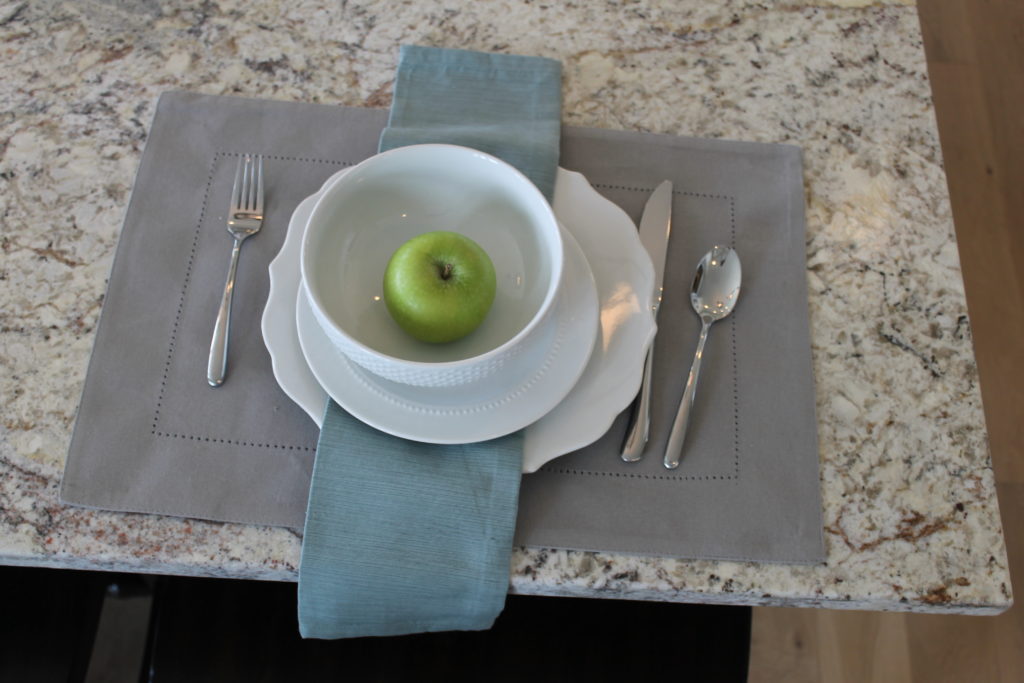 And the seasonal fruit continues to add a touch of homey glam over on the dining room table.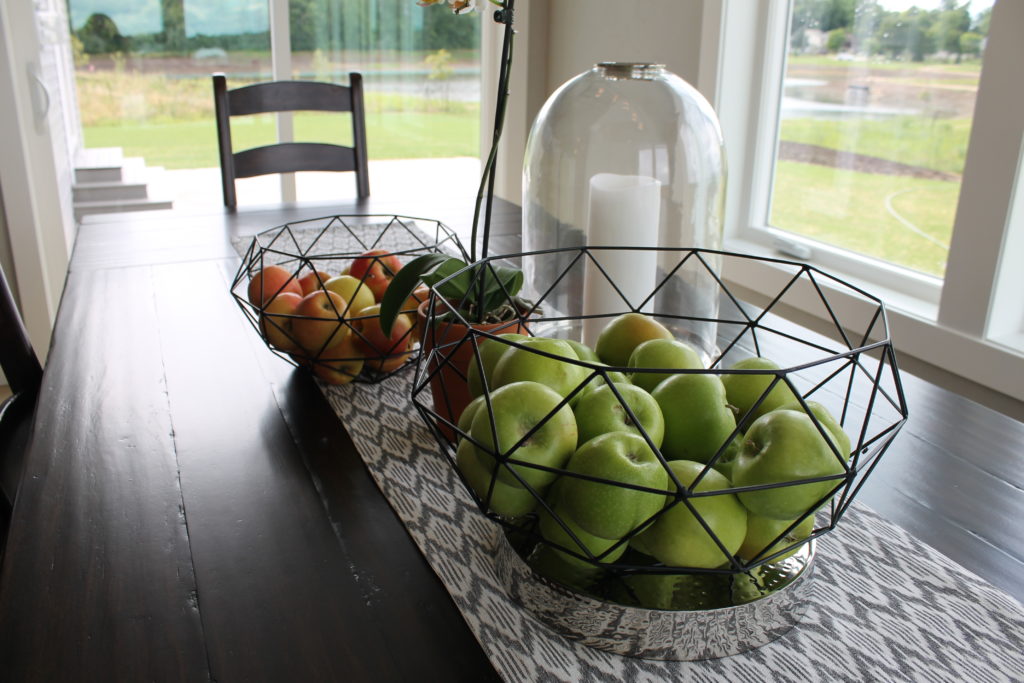 Never throw away old clocks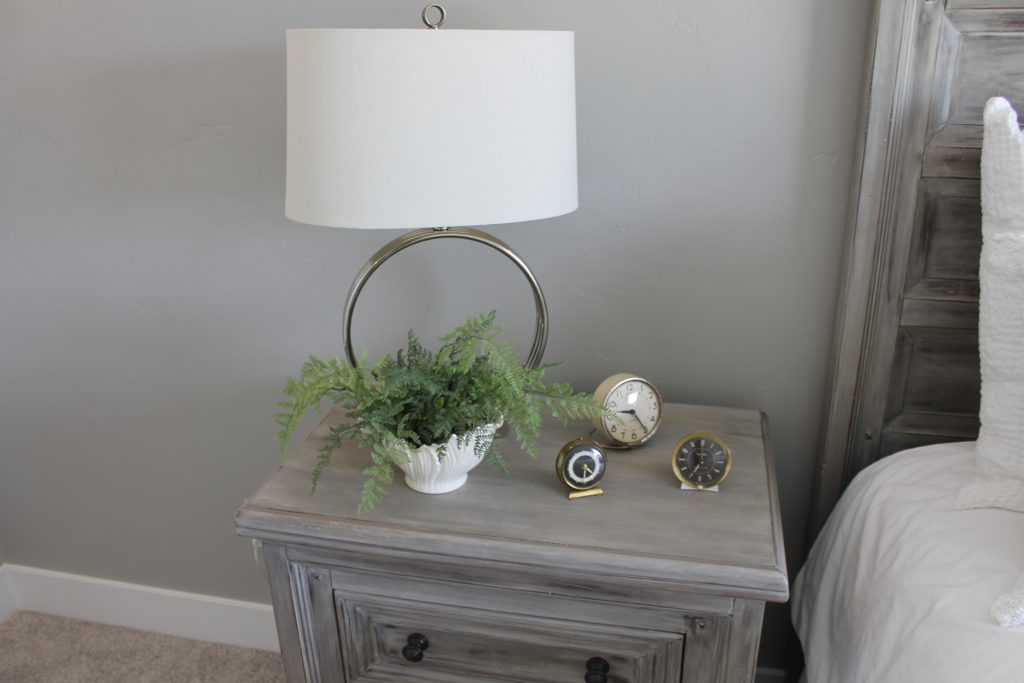 A night stand gets a little staging with a few mismatched clocks- I love this- and have my own collection of old clocks at home to try this out!
Bring the outdoors in with fresh cut flowers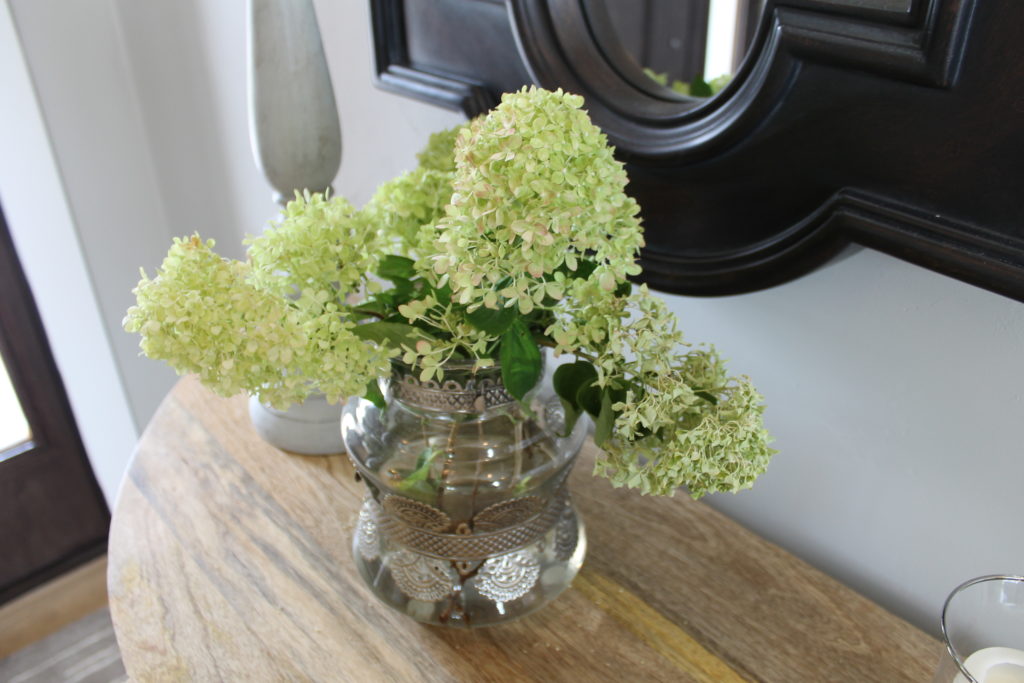 A bouquet of hydrangeas greet you at the front door console while joe-pye weed and Russian sage dress up these vases near the fireplace.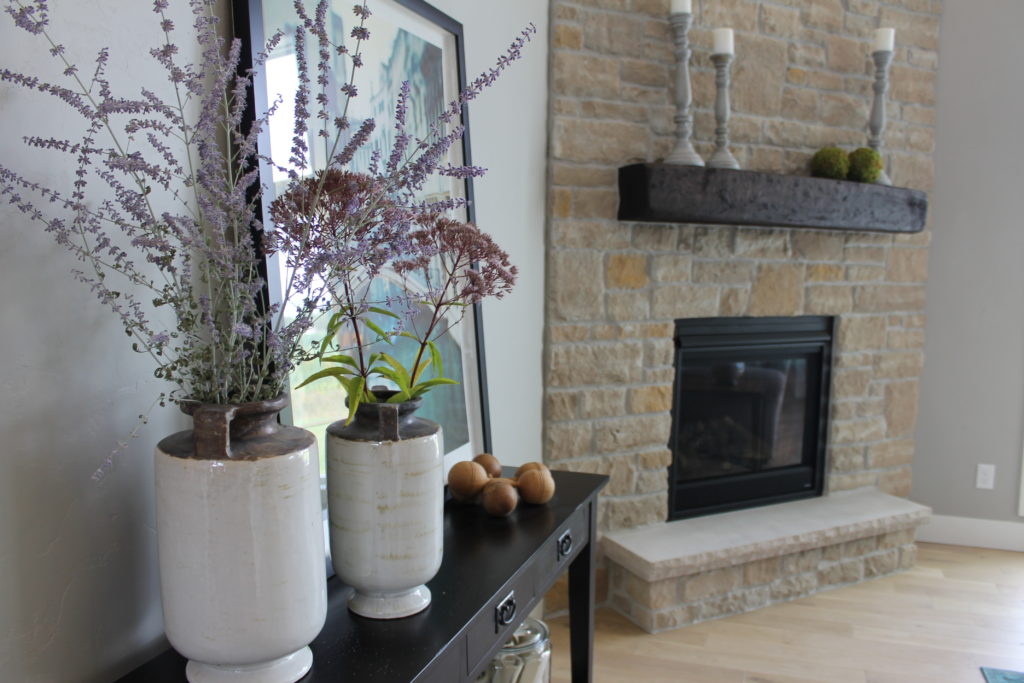 Break up a neutral backsplash in a kitchen with art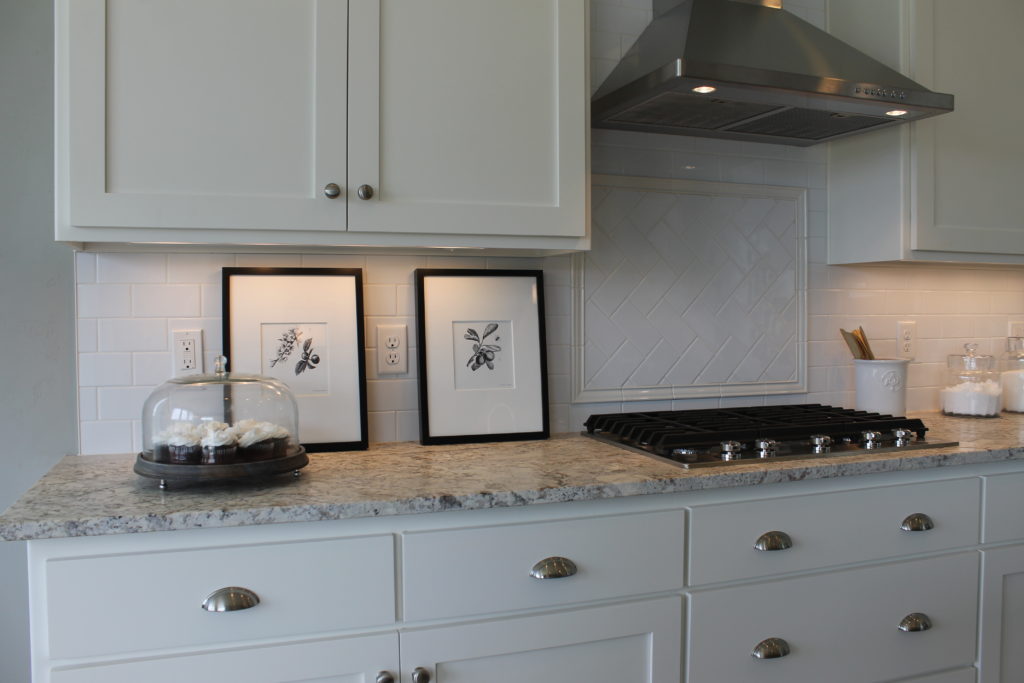 This white on white kitchen gets a little décor with the addition of the simple black and white framed art leaned against the backsplash.  While you might not live with this everyday as you use the kitchen- it is an easy way to pop some interest into the space when your mess is cleaned up, the cupcakes are made and guests are coming over!
If the color of the furniture doesn't work- refinish it!
It doesn't have to be the most expensive furniture or even the most interesting- but investing in pieces with dimension and good bones guarantees that years later you can change up the entire feel of a room with just a few coats of paint.
Before: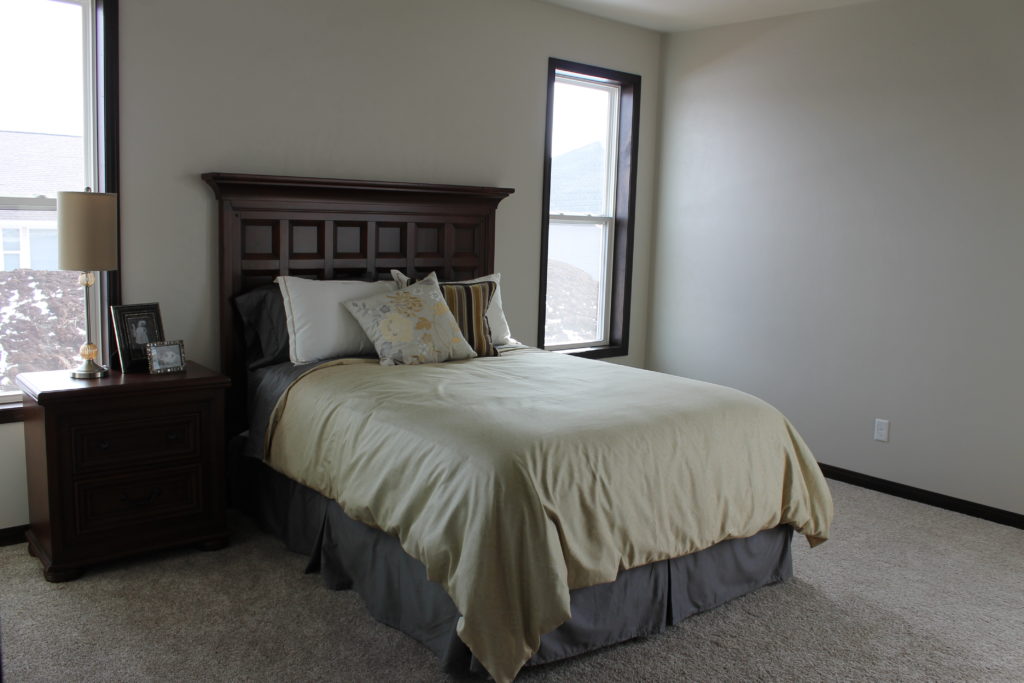 After: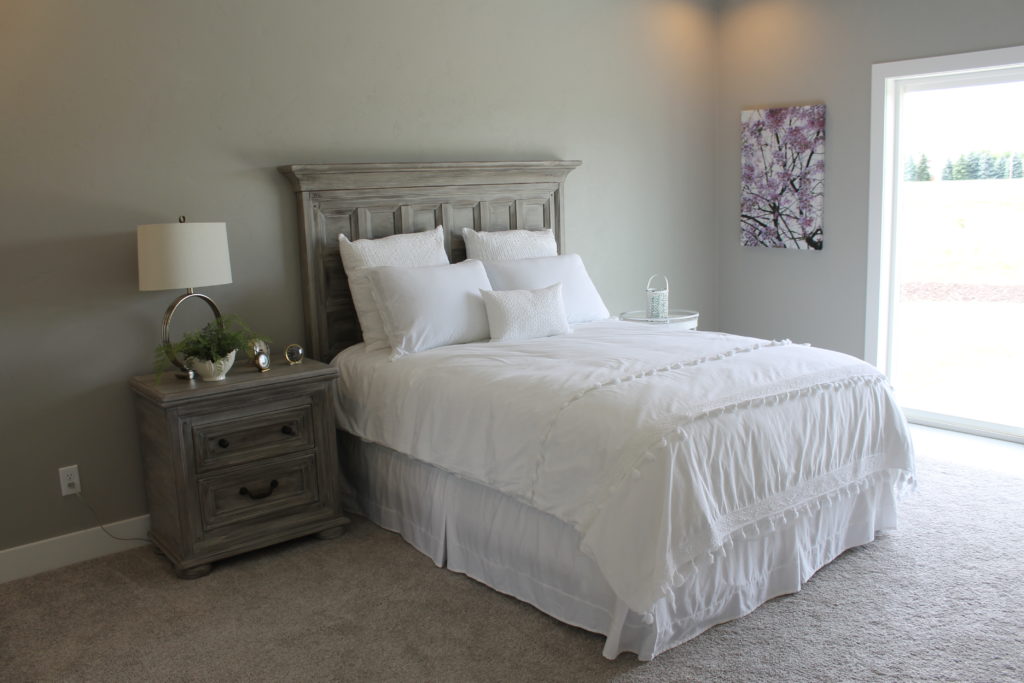 Before: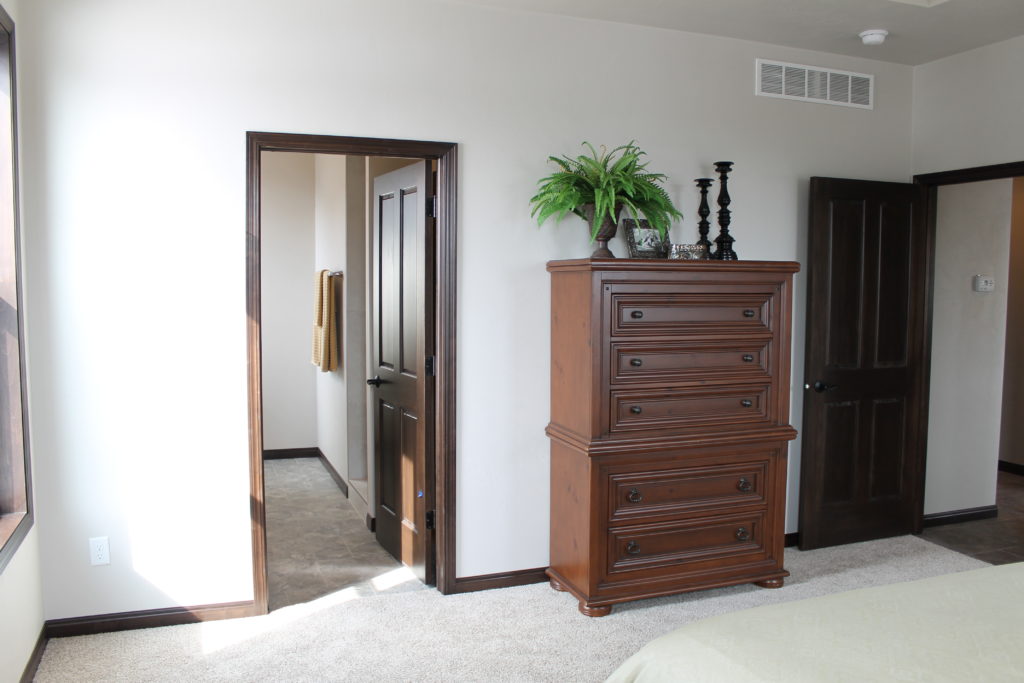 After: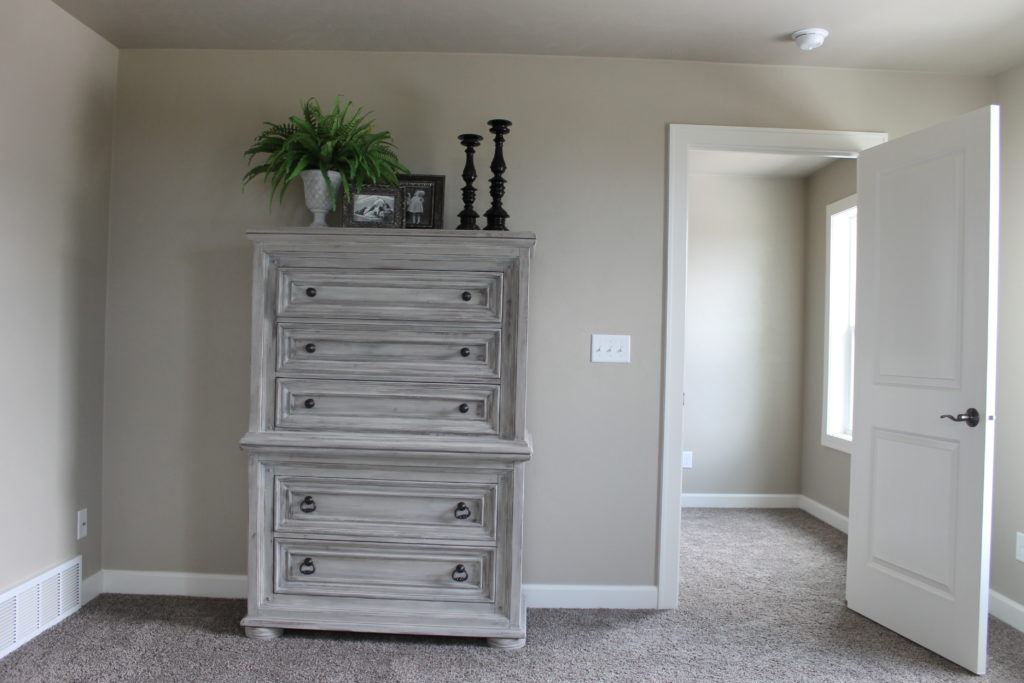 These pieces turned out amazing!  Our designer did an awesome job!
And there you have the latest and greatest ideas from our show home to yours!  Hopefully something in there inspired you to do a little staging in your house!
You Might Also Like