Even though the end of summer is looming and dreams of sand and surf are slowly being replaced by cozy textiles and pumpkins, I've noticed the reappearing image of seashells in home décor holding steady.  Whether dressing up a side table or going with that water theme in the bathroom, perhaps the seashell isn't as seasonable as I once thought.  Check these examples out!
As a table setting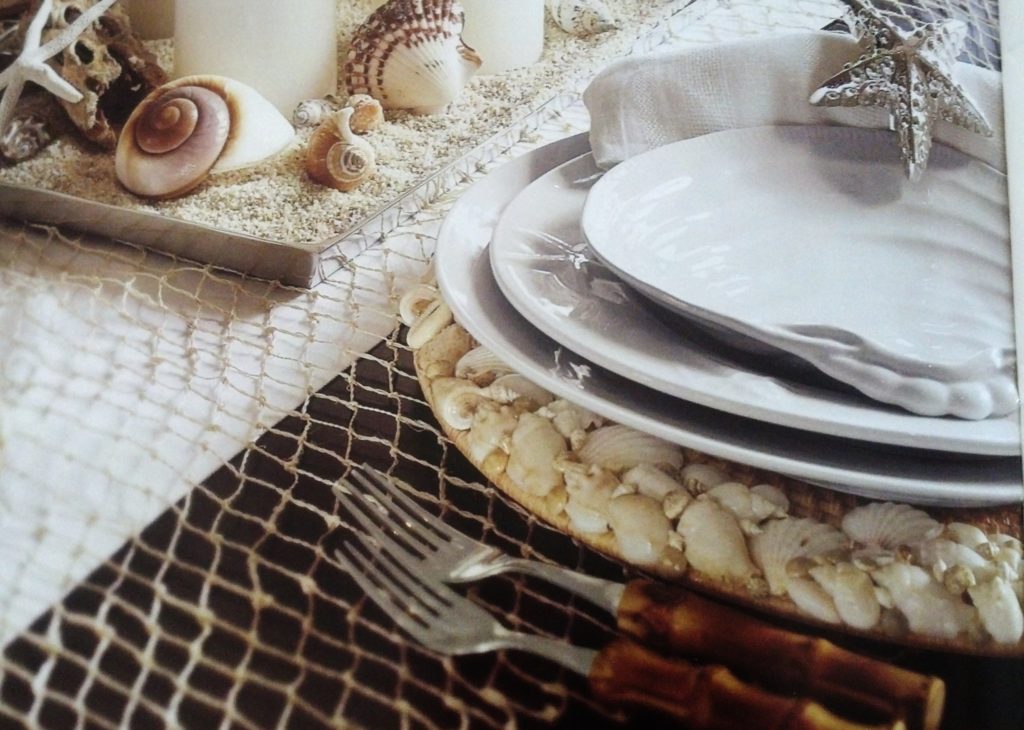 Even if you don't have a complete set of sea shell inspired dinnerware, the coolest idea here is to take your extra memento seashells, if you have a few to spare, and glue them to the border of a charger for under your table setting.  The neutral colors and organic texture are sure to compliment most styles of simple dishes.
As a book marker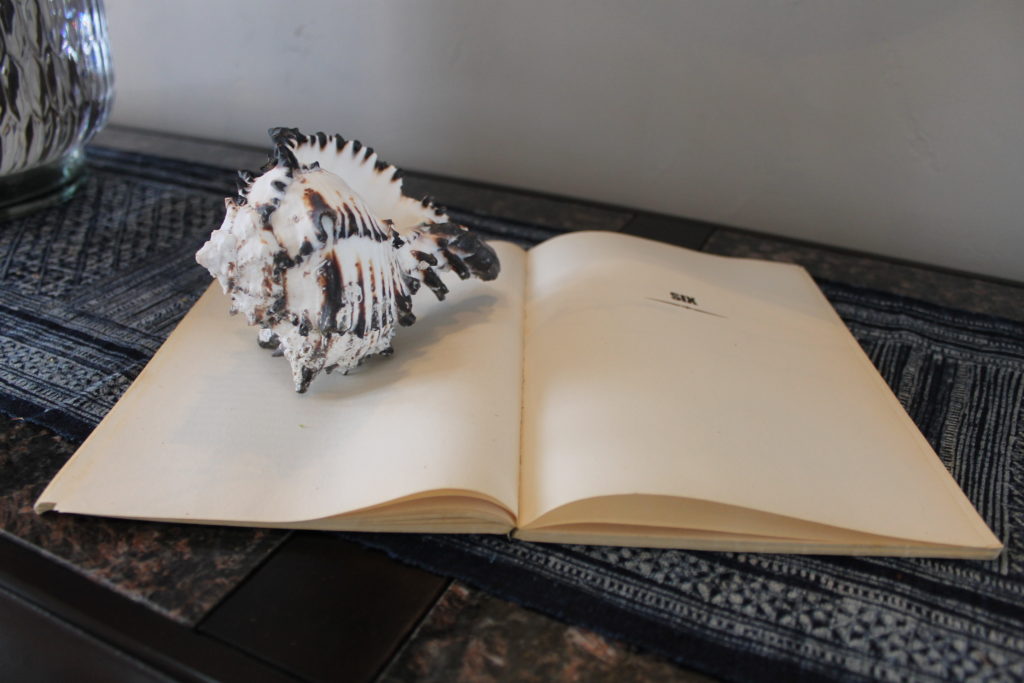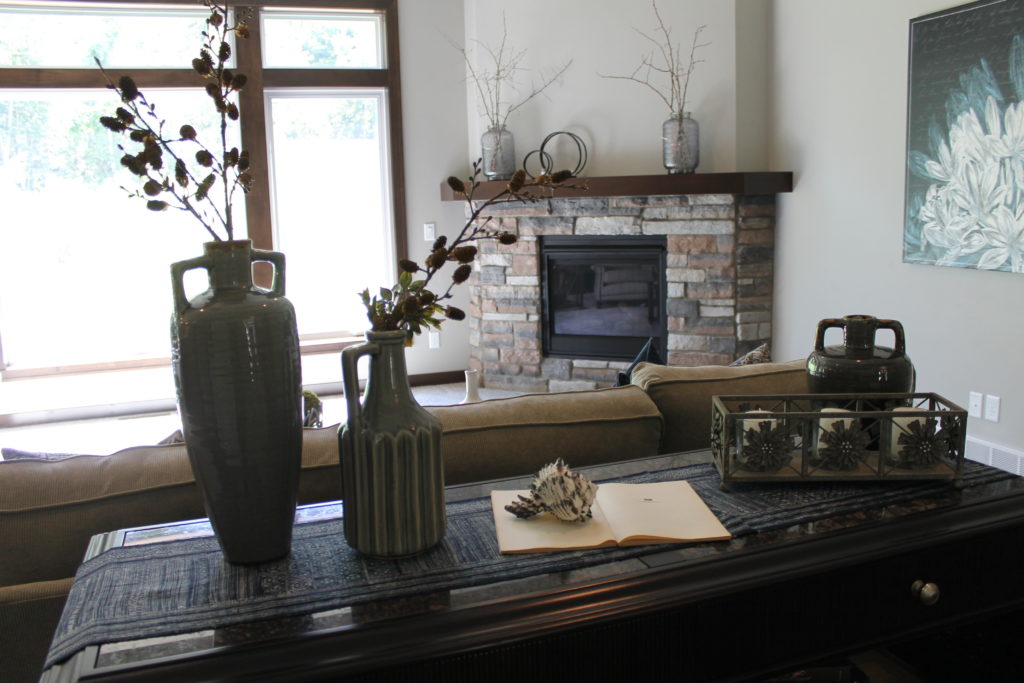 Beautiful and simple little accent on an entry table!
In a jar…with a scoop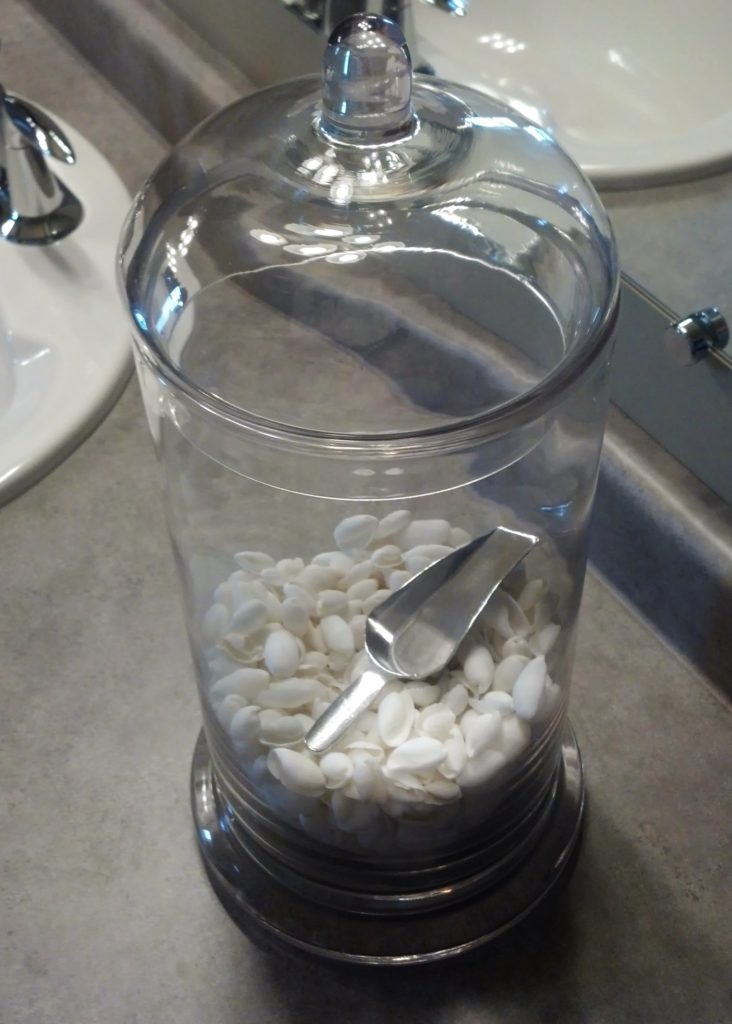 I think this is adorable, however impractical it is to have a small scoop in your jar of seashells!  I love it!
In Decorative Tile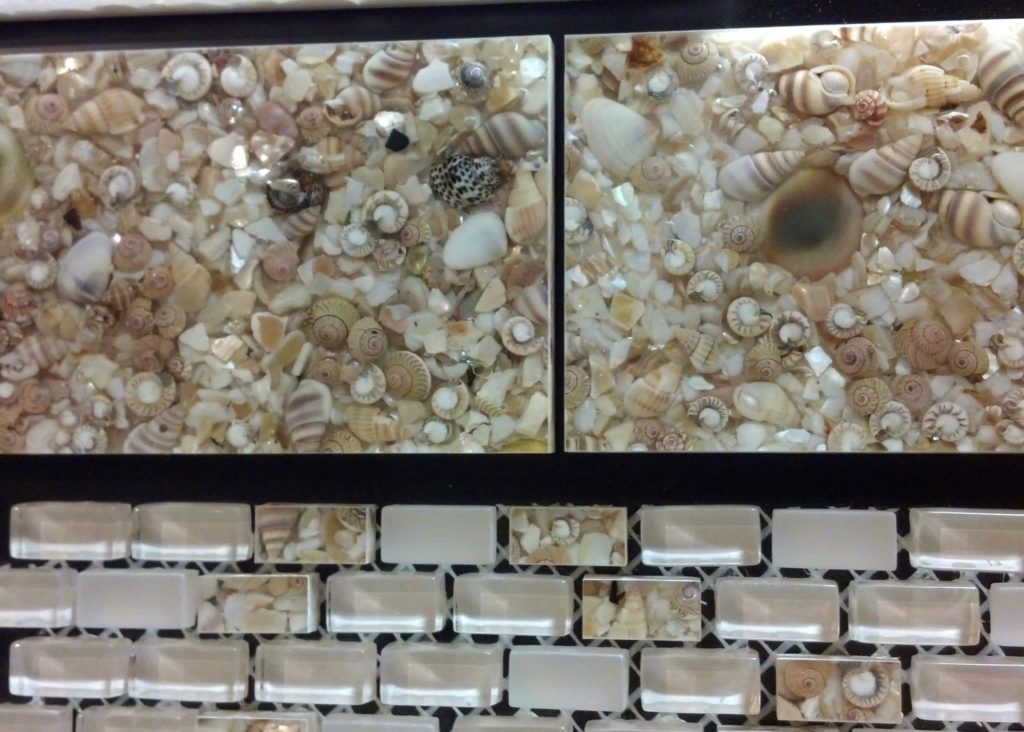 This was a fun new discovery at Home Interiors!  These decorative subway shaped tiles are made by encasing a collection of seashells into a polymer or acrylic coating.  Smooth, easy to wipe off and so unique- these tiles could be used anywhere in a seaside cottage (kitchen backslash!) or as just as an accent tile in a shower.  The bottom example gives you a smaller dose of the shell tile to add extra interest to an otherwise simple white mosaic.
And there you have some great examples of sea shells finding their way into other areas of your décor.  If you love the look- it is a great way to keep that beach-y summer feeling in your home all year long!
You Might Also Like-