3 things I would buy right now at August Haven!
For those of you who have never heard of August Haven, it is a sneaky little furniture and accessories shop hiding on the side of the WG&R building in Green Bay.  While you can also access it from inside WG&R, it is roped off and divided with it's own entrance, own hours and it's own brand.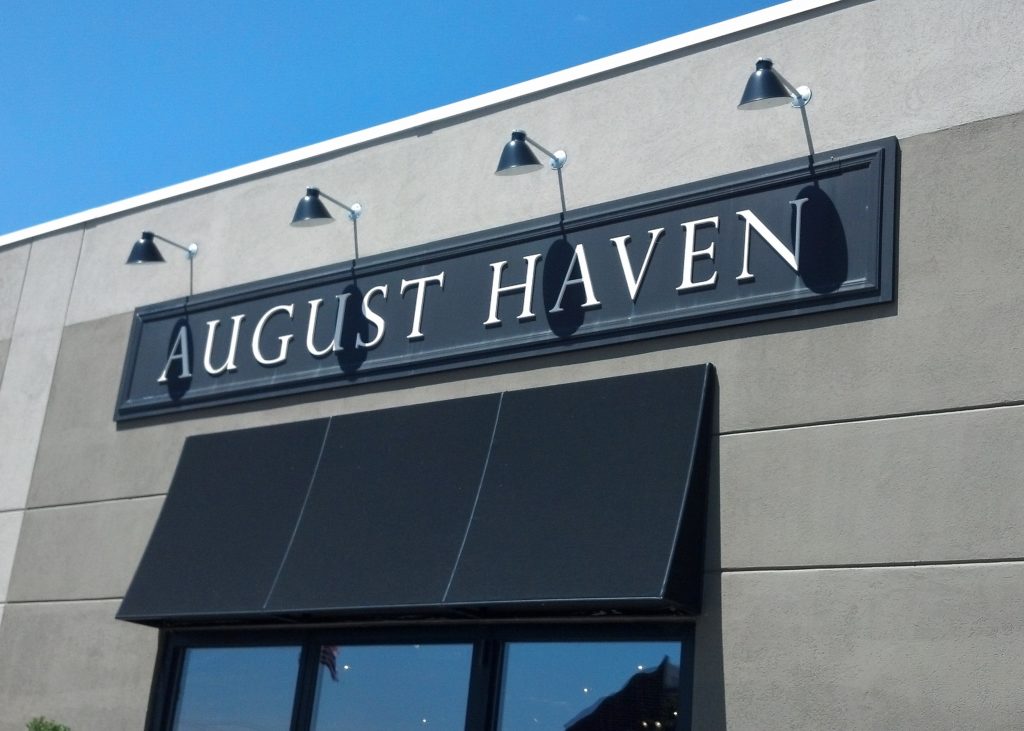 It features the charm of pieces that appear collected from an antique store venue with a universal design aspect similar to what Restoration Hardware used to contribute to the market.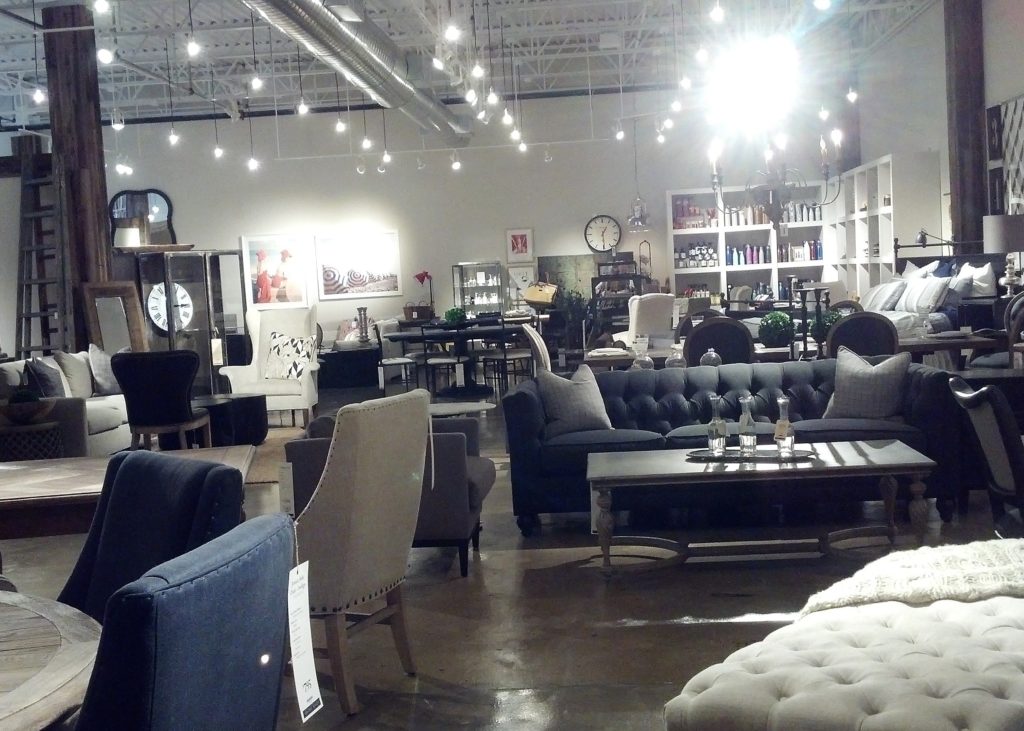 I was only popping in between appointments, so I snapped these quick shots of 3 things that stood out to me, although there was plenty more that intrigued me!  Here is what I would have walked out of August Haven with if money was no object!
These galvanized planters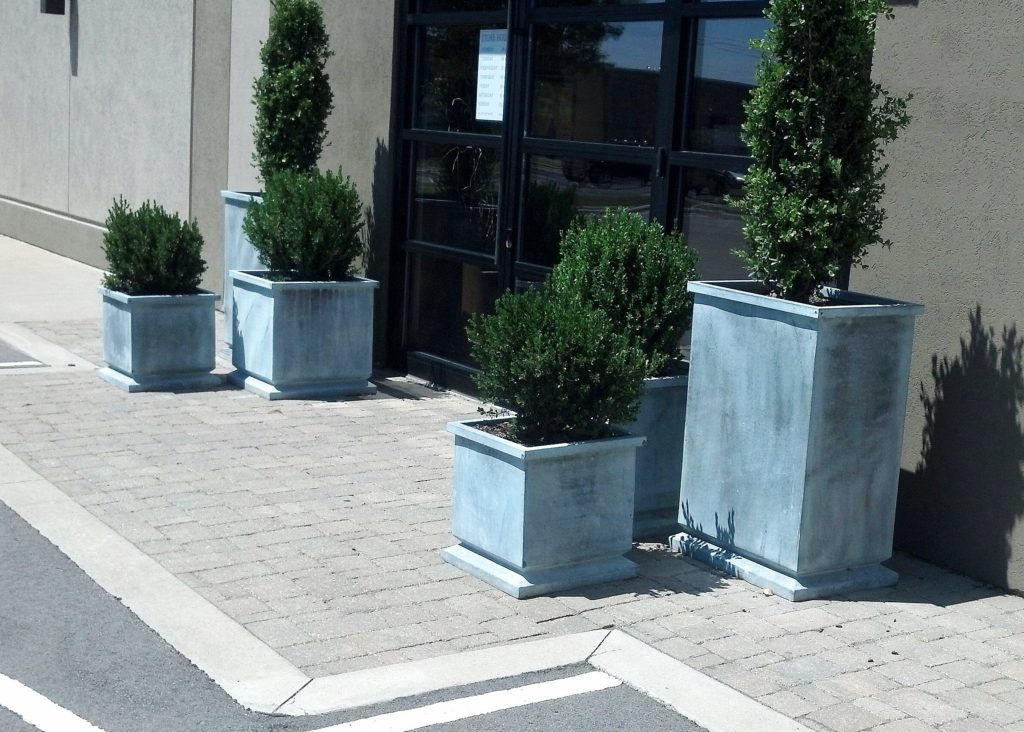 Oversized planters are so hard to find, but so cool when you have a large walkway or open space that you need to fill.  Beyond these, they also had round ones with claw feet for sale inside!
This side table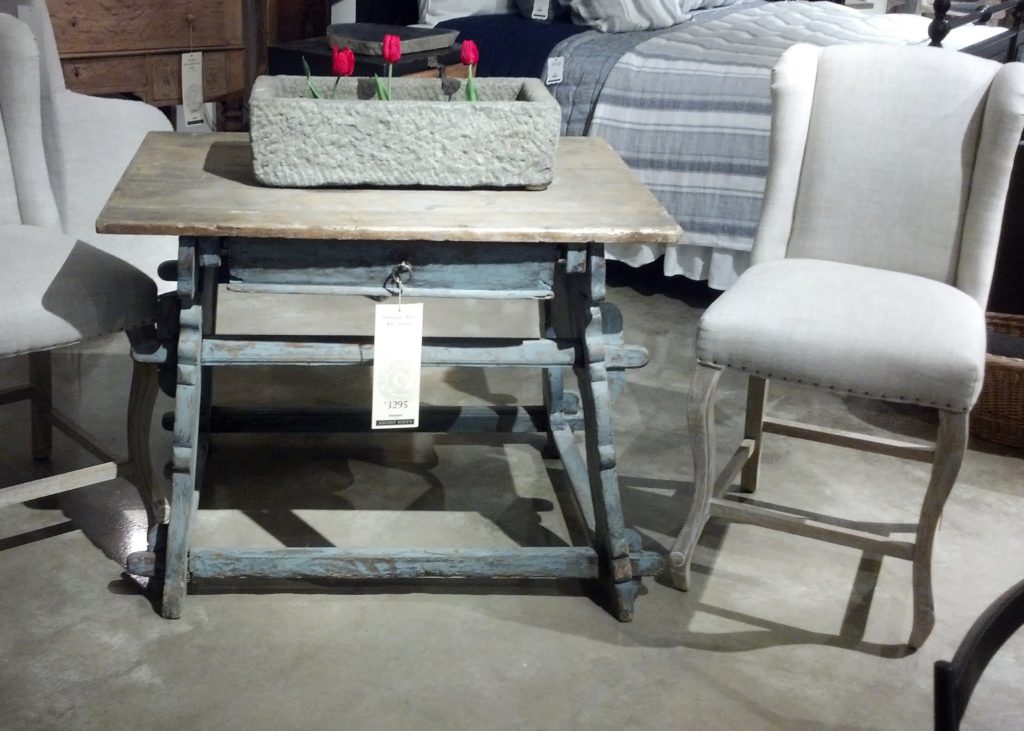 The color!  The rustic construction!  The antique repurposed quality!  I love it all!
And this cabinet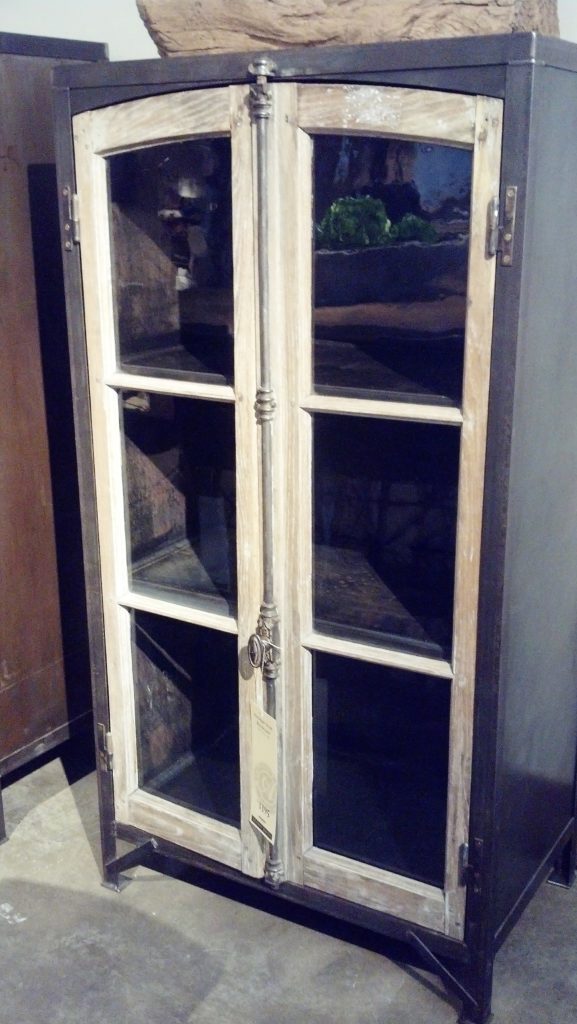 I have always wanted a cabinet like this to use as a bathroom linen or book storage in an office.  I love the metal sides, wood frame and glass doors with antique hardware.  This cabinet has the added appeal of an arch top and a color combination I am trying to incorporate into my upstairs remodel- the light sun-bleached wood against a warm black-bronze.
I have one more find from August Haven that doesn't fit my list, but would be a super cool addition to a new construction build:
This island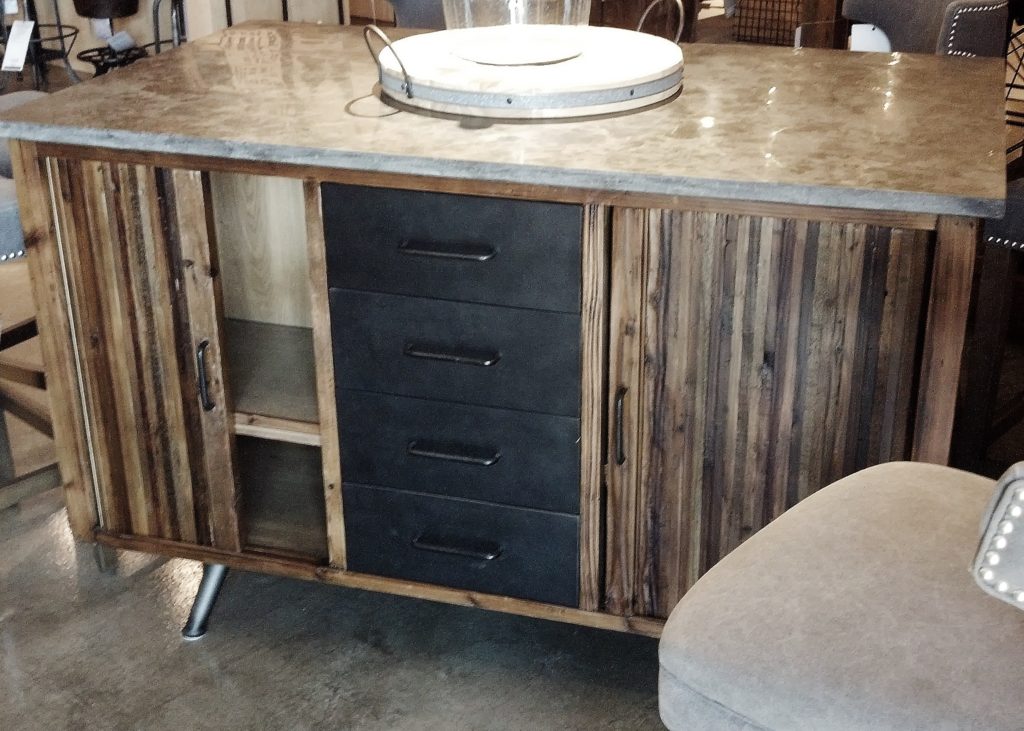 This custom furniture piece island is even more stunning in person.  It combines that modern straight-lined look with a rustic reclaimed wood and metal drawers.  I would love to design a kitchen to feature something like this!
And there you have it- 3 things I wanted to walk out with after my recent shopping trip to August Haven and one bonus piece I'd be willing to design a kitchen around for anyone who is interested!
How about you- finding any hole-in-the-wall shopping stops that you can't pass up?
800 Hansen Rd, Green Bay, WI