The Camper Plan- Introducing a New Summer Series!
At the beginning of June I was eager to share my newest project with you!  Now that July is well under way it is about time I make good on that declaration!  So let's start at the beginning-
I had been casually shopping for an old camper for a few years now, ever since I realized my neighbor was probably not going to sell me the cute little one in his yard that I have been staring at lovingly since I moved into my house. I am a patient and unmotivated shopper who luckily has friends that live to hunt up a good deal.  Once I show interest in anything they are usually on it.  And so this is how it came to be that a friend placed a bid for me on this little gem in a local online auction for an estate sale.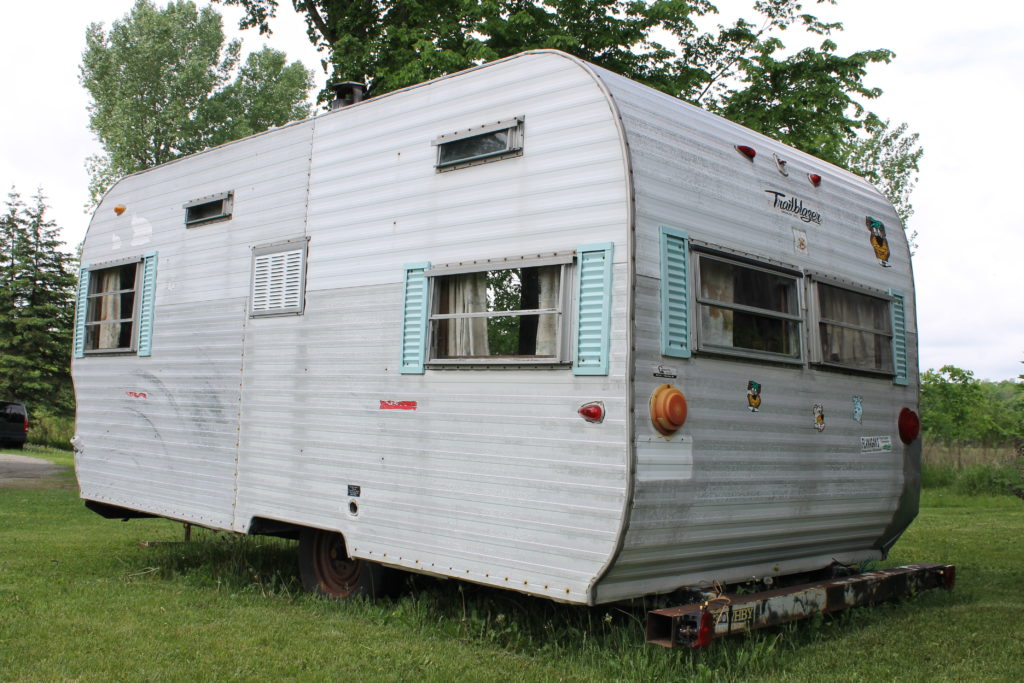 It all happened very quickly.  The bidding ended- we waited to hear if we officially got it- and days later we were bringing it home to our driveway so the dreaming could begin!
So without further adieux-
Here is the Camper Plan for this Vintage Camper Revival!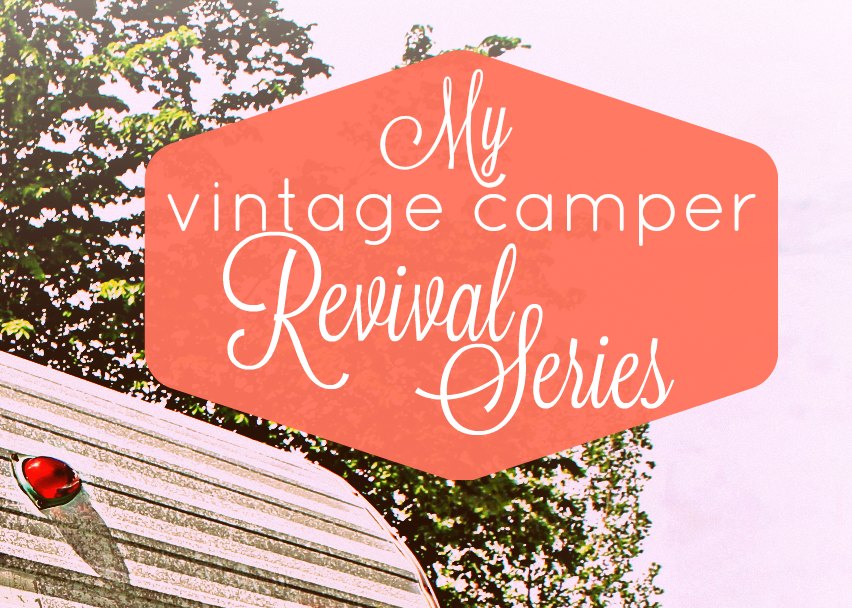 The Plan:
This is not a total restoration nor is it a total gut job.  I am calling this my vintage camper "revival" because campers like these have made a comeback and I am trying to breath a little life into something that has been neglected over time.  We will not be putting back in a bath or kitchen.  The idea is to make it more of a sleeping space so it can be used as a guest room in our back yard and a fun place to hang out.  That being said, the very first goal is to give the interior some love with a few cosmetic upgrades.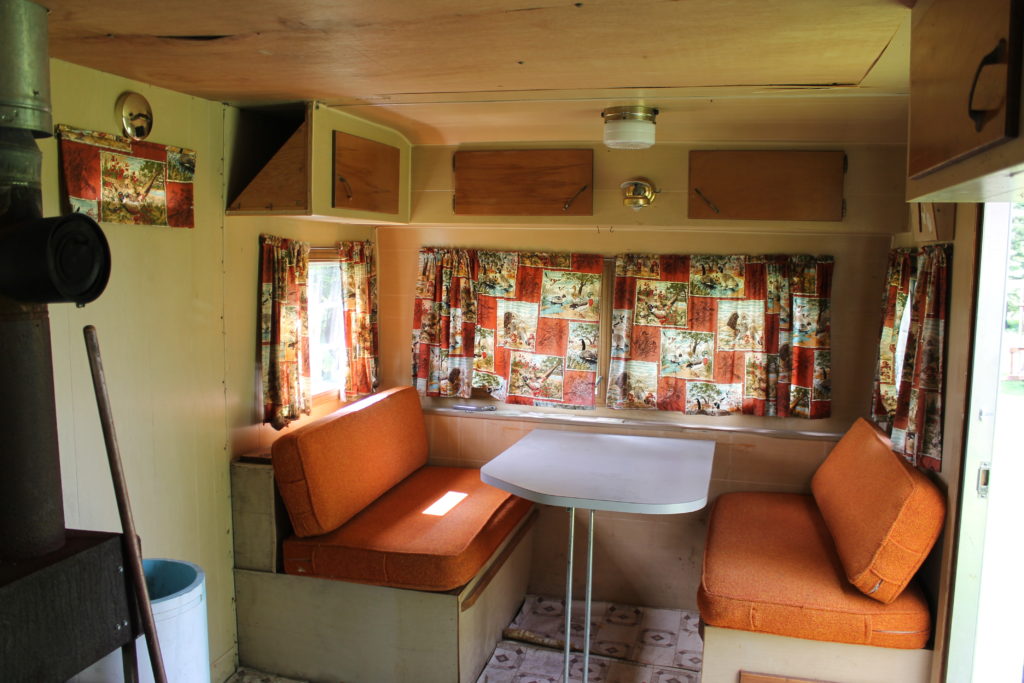 New Curtains
Recreate sleeping area
New Cushion covers
New Flooring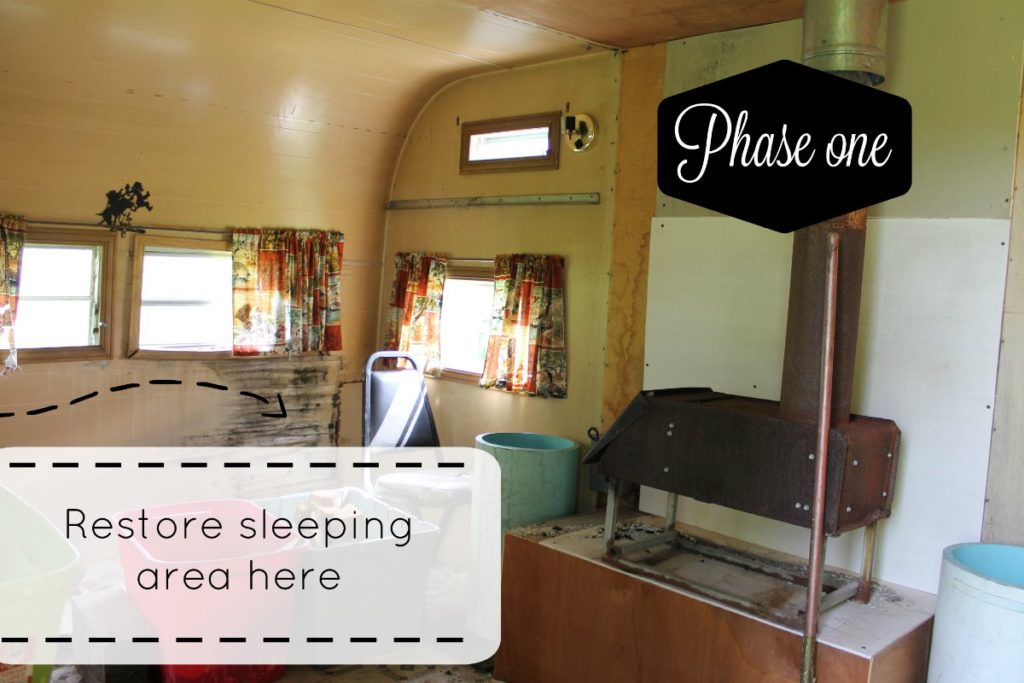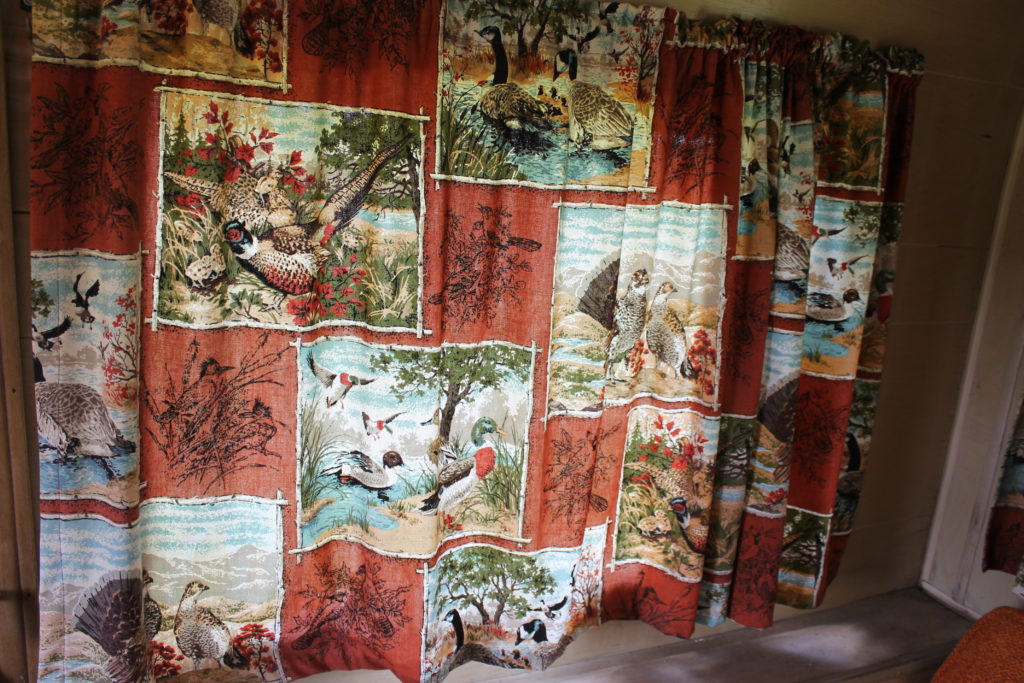 And then there are the more structural projects:
Remove wood burner
Repair 2 broken windows
Replace screens
Fix one panel in ceiling and one water damaged wall by sleeping area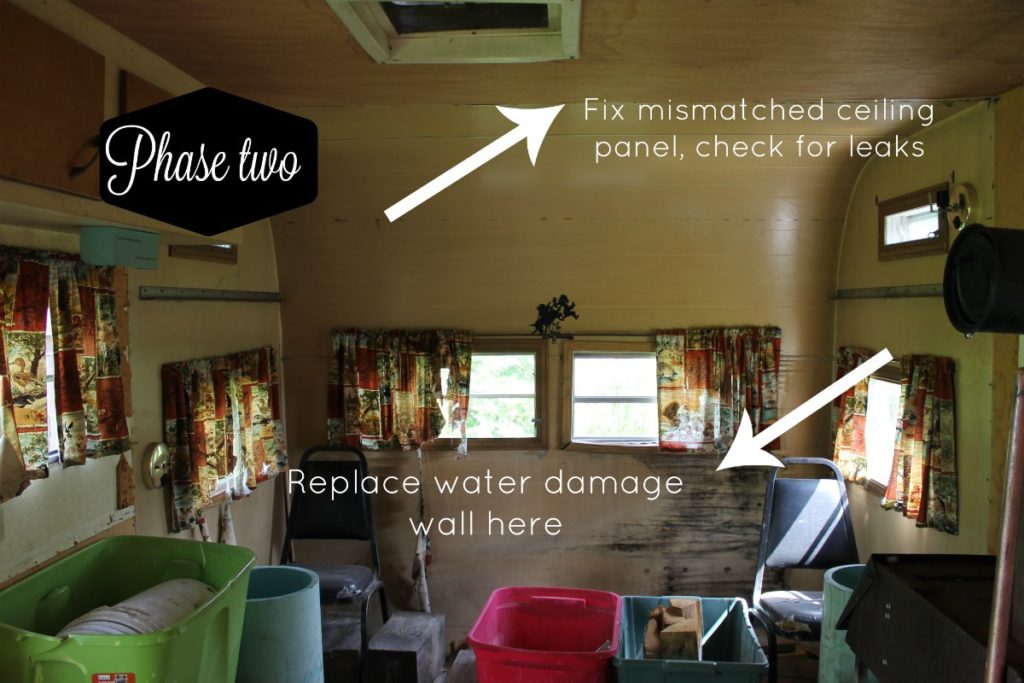 After the cosmetic upgrades comes all the fun stuff!  The final phase this year will include:
Remove kitchen laminate wall and replace with decorative wood or wall paper
Create an accent hanging piece like a lantern or solar light chandelier
Build a bar area where the wood burner was with floating shelves and counter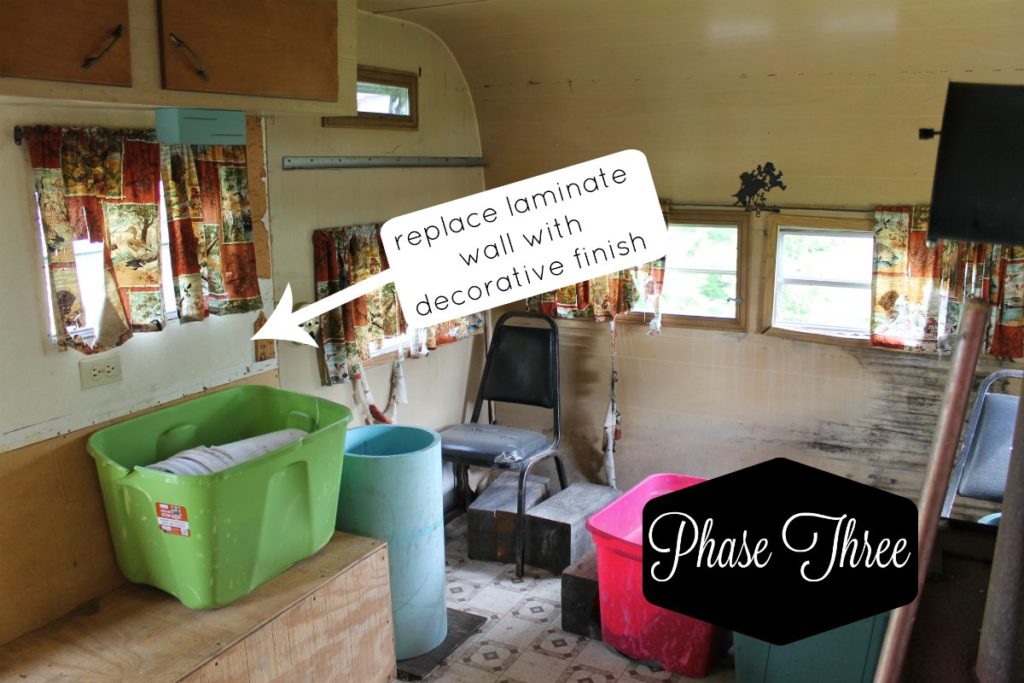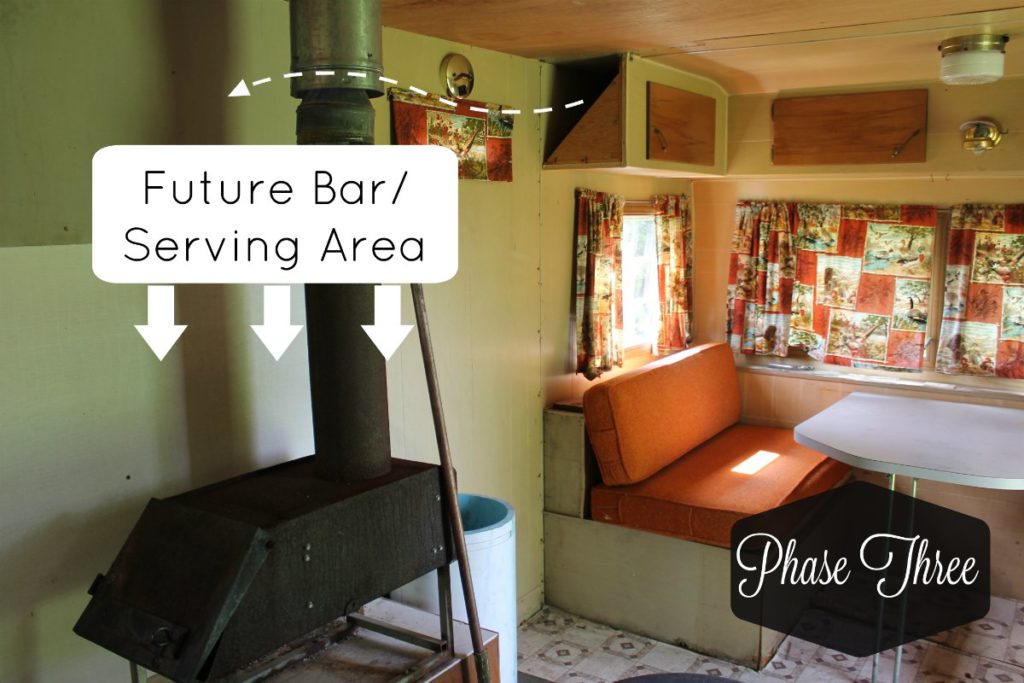 And next year we will probably look more closely at the exterior and constructing one of those cute canopies all the super cool glampers usually have.  And a pair of solar lit pink flamingos too!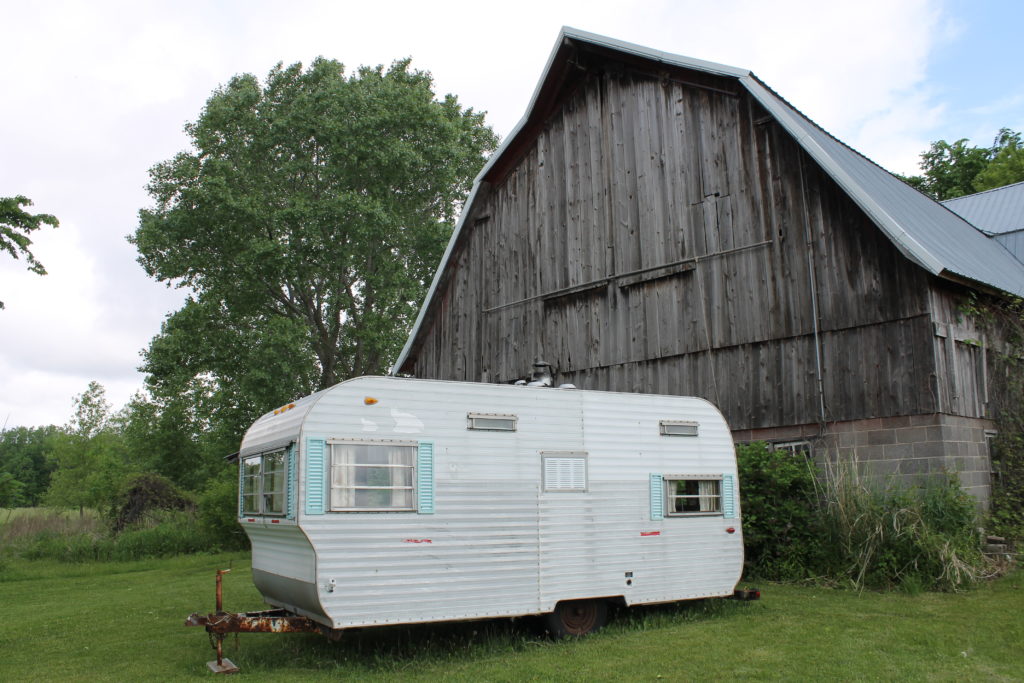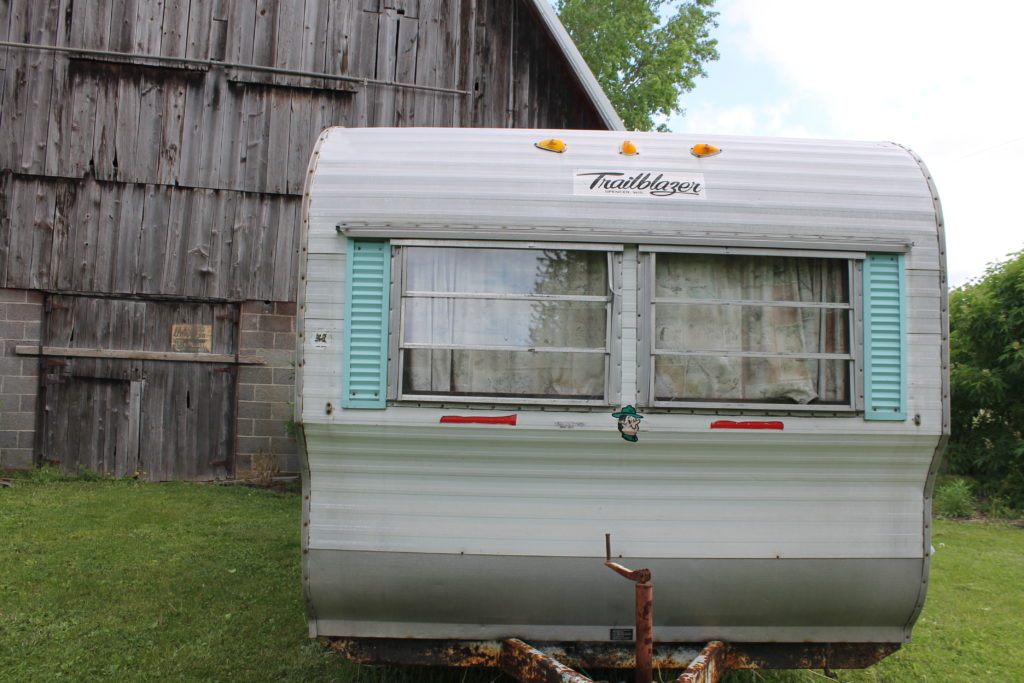 Stay tuned for my next installment in my camper makeover series as I reveal the fabric for the curtains and take a shopping trip to Target for more interior inspiration!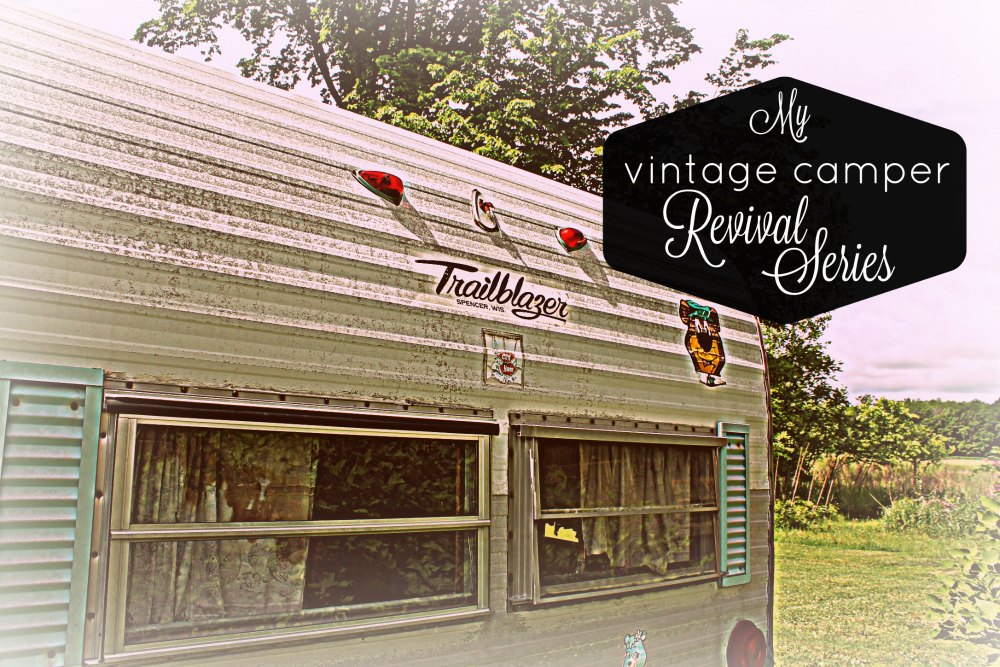 Thanks for joining me on this little summer decorating and DIY adventure!