The Return of the Tub to the master bath
It wasn't that long ago that every master bath worth calling a master bath boasted a whirlpool tub with an elegant and sometimes over the top surround.  There wasn't just tile and marble, there were steps up to the tub, grand windows, pillars and faux finish techniques that cost a pretty penny to have done.  Then the trend changed and not only were people ripping out these spacious surrounds but about 5 or 6 years ago we were getting so few requests for bath tubs in master suites that we took them out of all our standard plans and replaced the space with larger vanities, more linens and walk-in tile showers.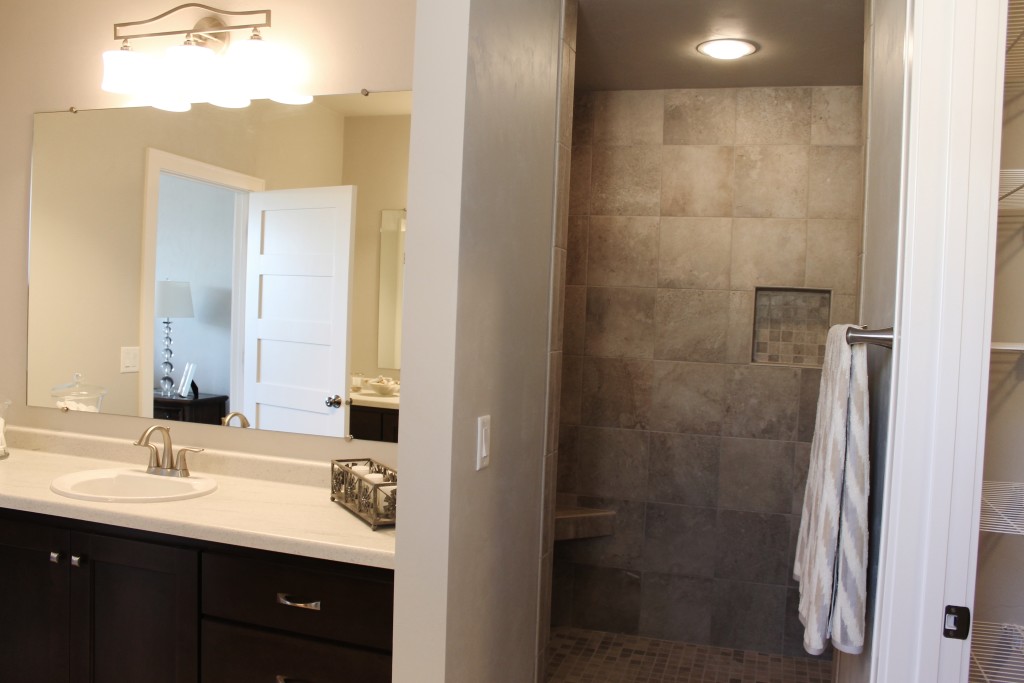 Now the tub is making a comeback!  Over the last 20 jobs I bid or built, about half of them have included a separate tub space in the master bath.   Of course, we aren't giving up our walk-in tile showers, so todays tub design is more integral and sleek, fitting effortlessly into the space.  Check out some of the latest master tubs from recent new construction projects!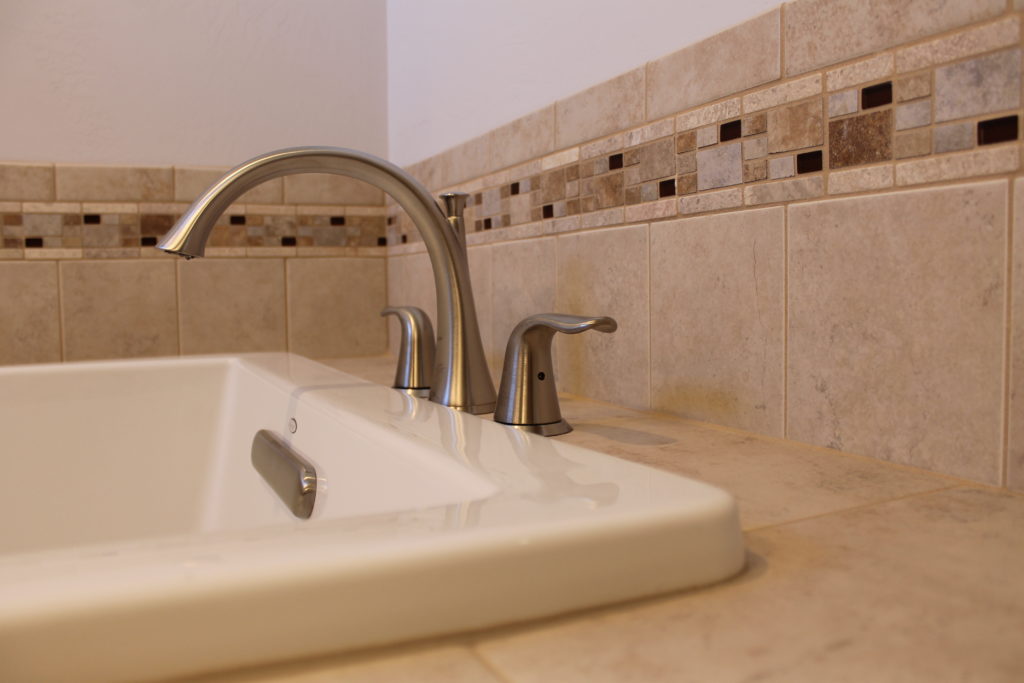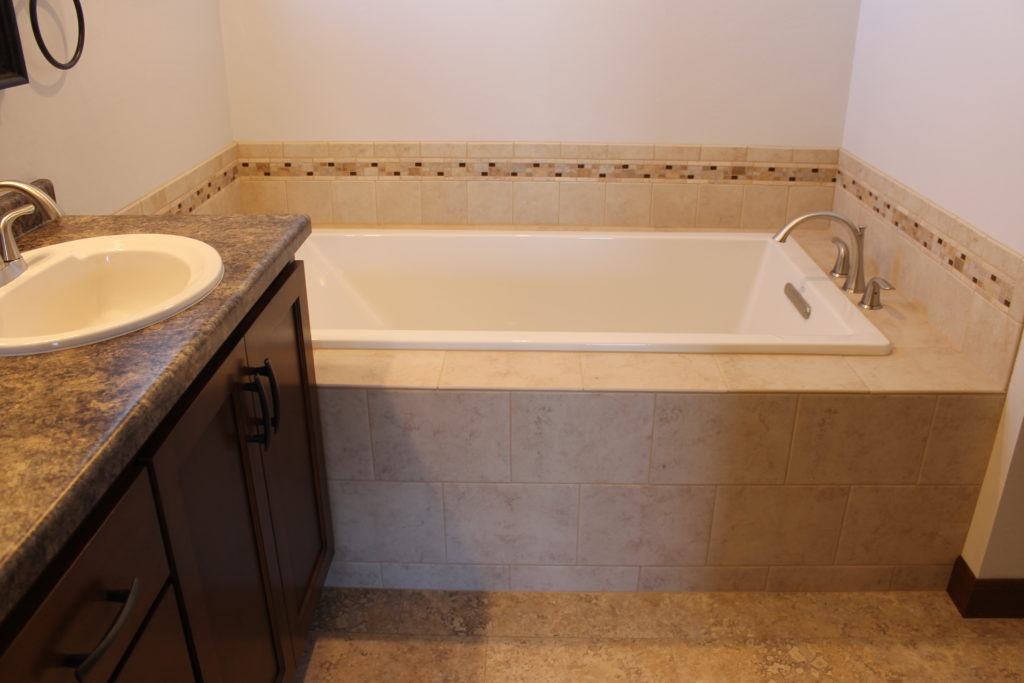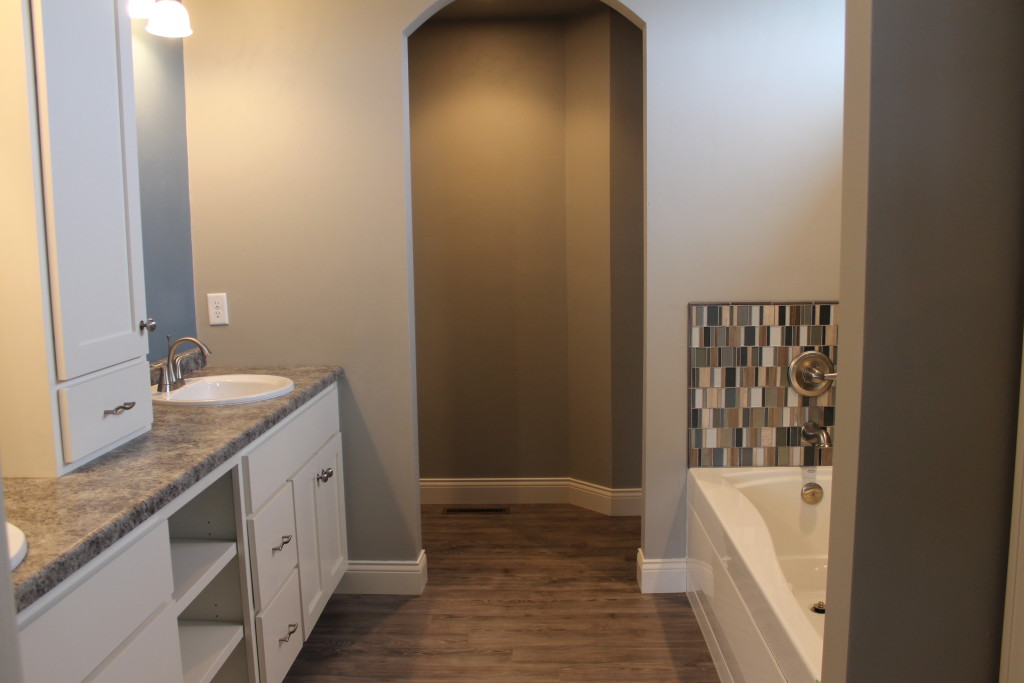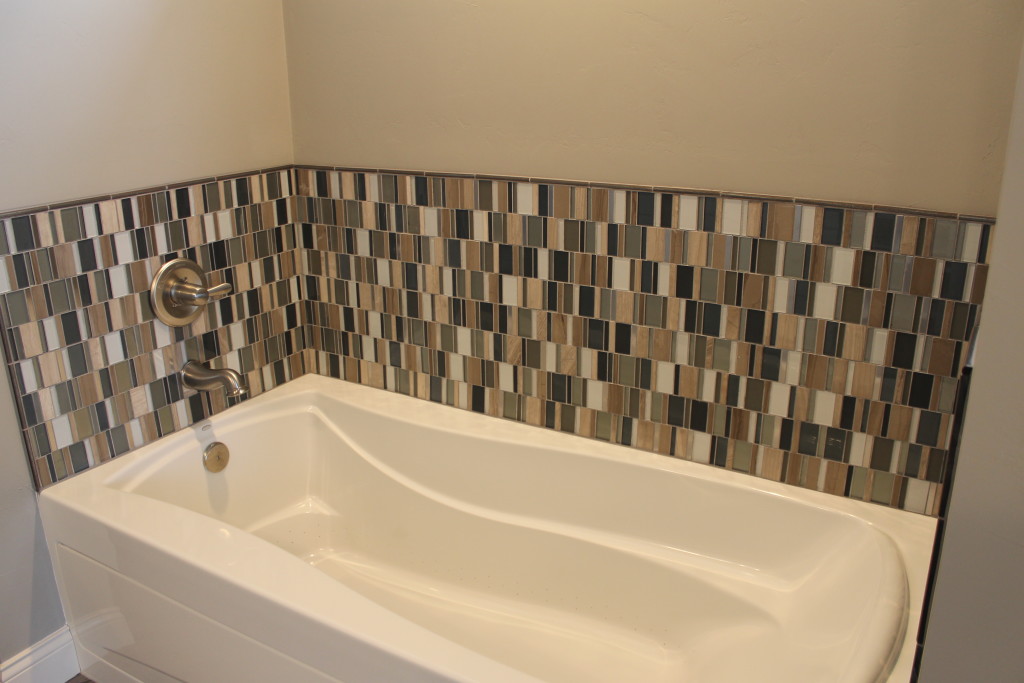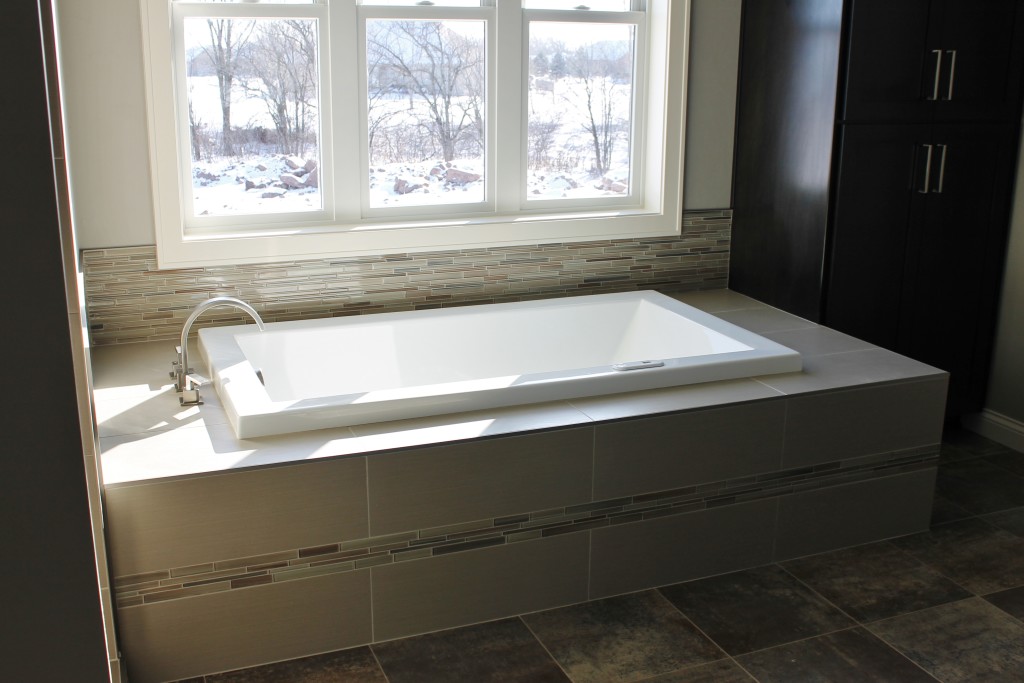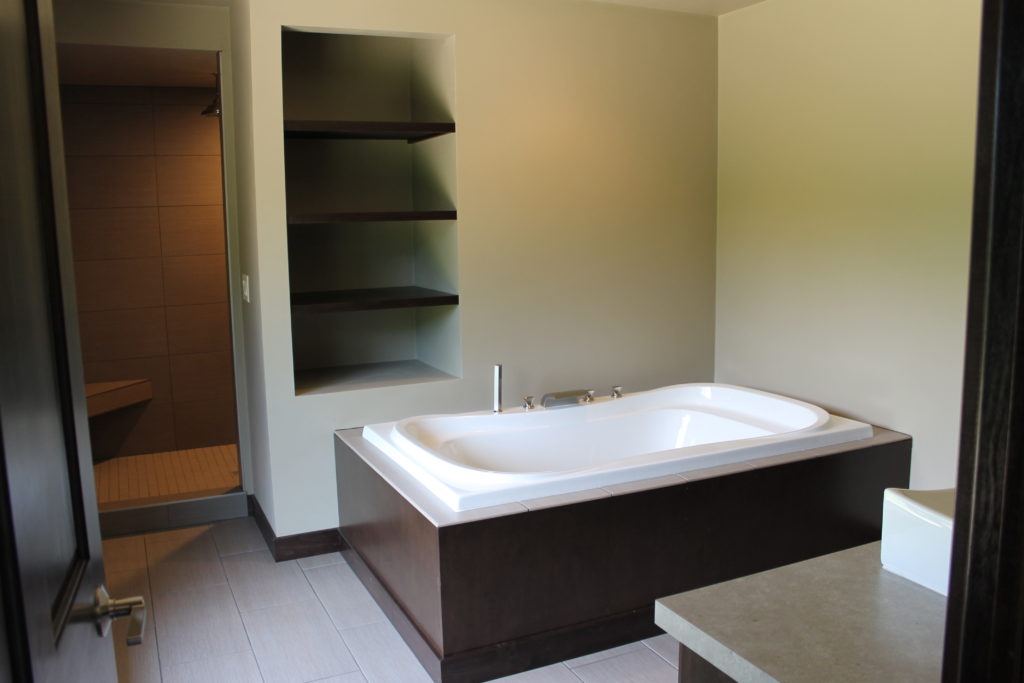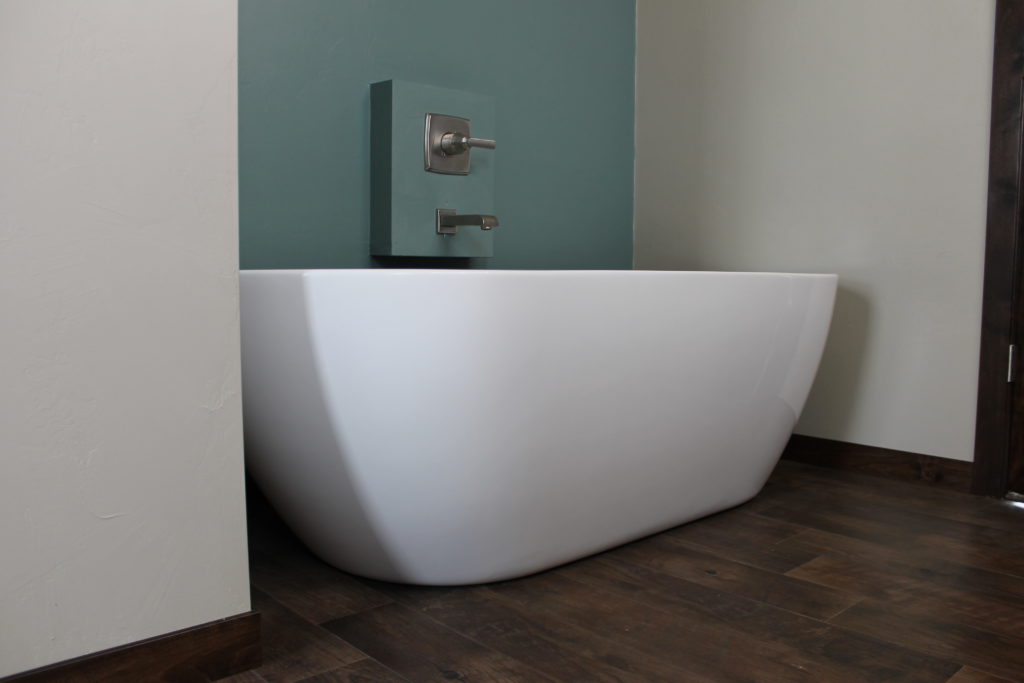 From the very traditionally tiled drop in tub to the more modern mosaic backsplash design, to a contemporary look with a wood surround and this fun free-standing tub above, the style of today's tub lover is all over the place!
And I have a confession- I am a tub lover as well!  I have been waiting years (a decade to be exact) to have my very own soaking tub in my house and we are months if not weeks away from that reality!  I don't have any great photos of my upstairs bath project yet, but this one from before plaster shows the free-standing slipper tub the best.  It has been wrapped up during construction to protect it.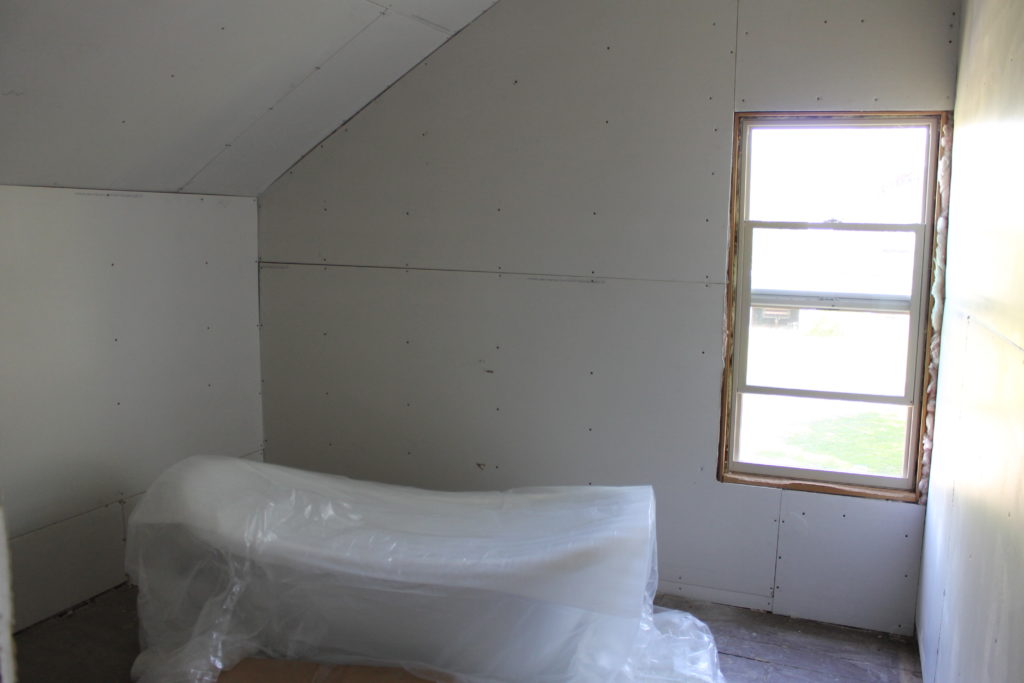 I am looking forward to sharing its official unveiling with you!  Stay tuned!