Amazing Skies: A favorite photo bonus post
This year has already kicked off with some inspiring photos!  Nature always puts out some of the best images…so I wanted to include two amazing sky shots that got lost in the shuffle:
This one from the end of march after a snow storm.  You can see the fog hanging on the field edge.
And this one of a cloud burst announcing the arrival of April!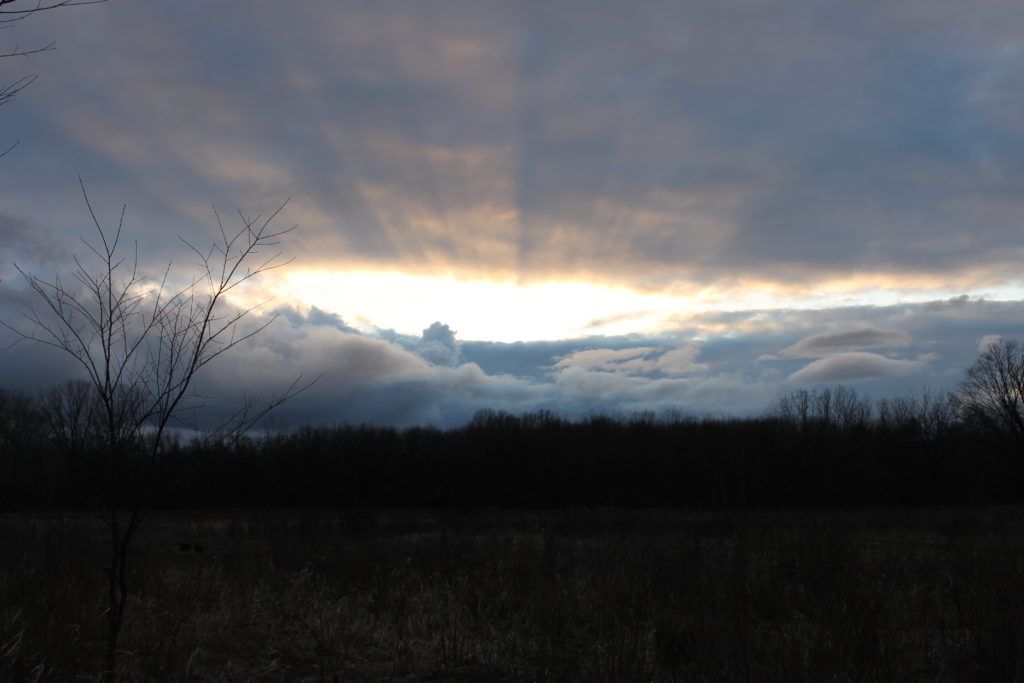 The two photos are actually great contrasts, as the first one was a morning shot and an eastern sky and the second a late day western view of the sun setting.  What they have in common is their correlation to the changing of their respective seasons, and only weeks apart…