The Easter Holiday is right around the corner and I since I have challenged myself to present a new color scheme for my table each year I was searching for inspiration once again!  I found some adorable serving pieces at Home Goods and decided to keep it simple.  Here's what my table will look like this Sunday for Supper!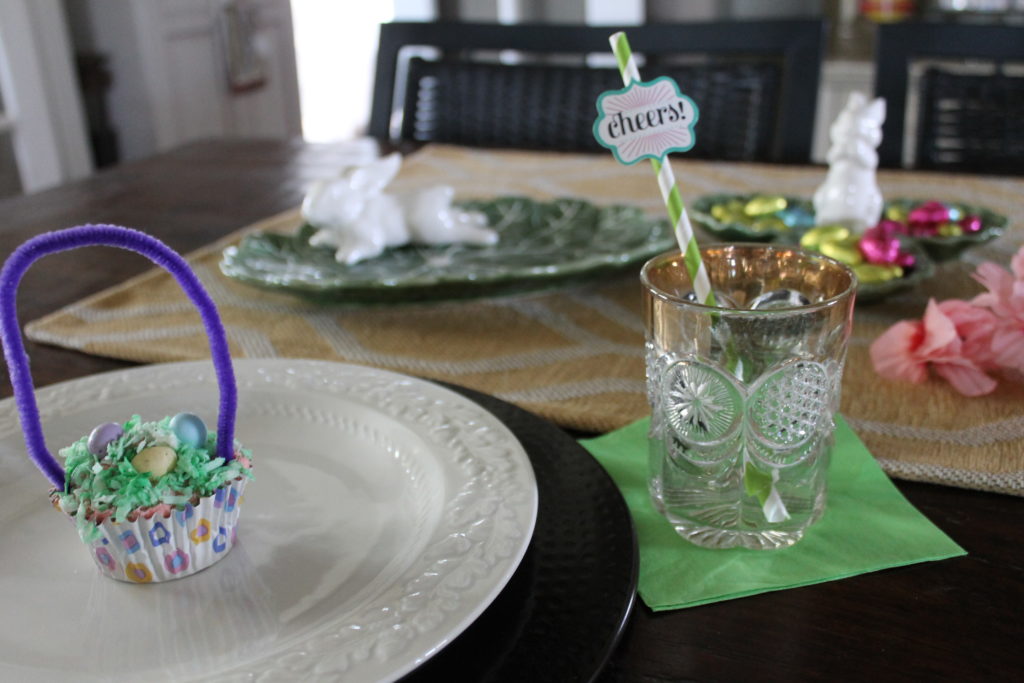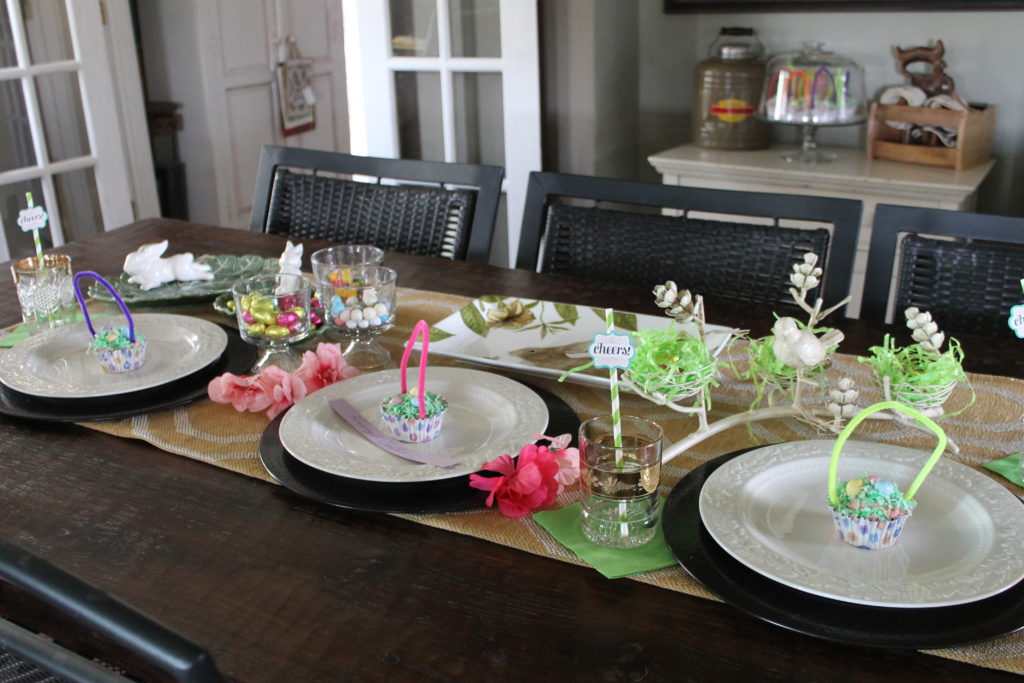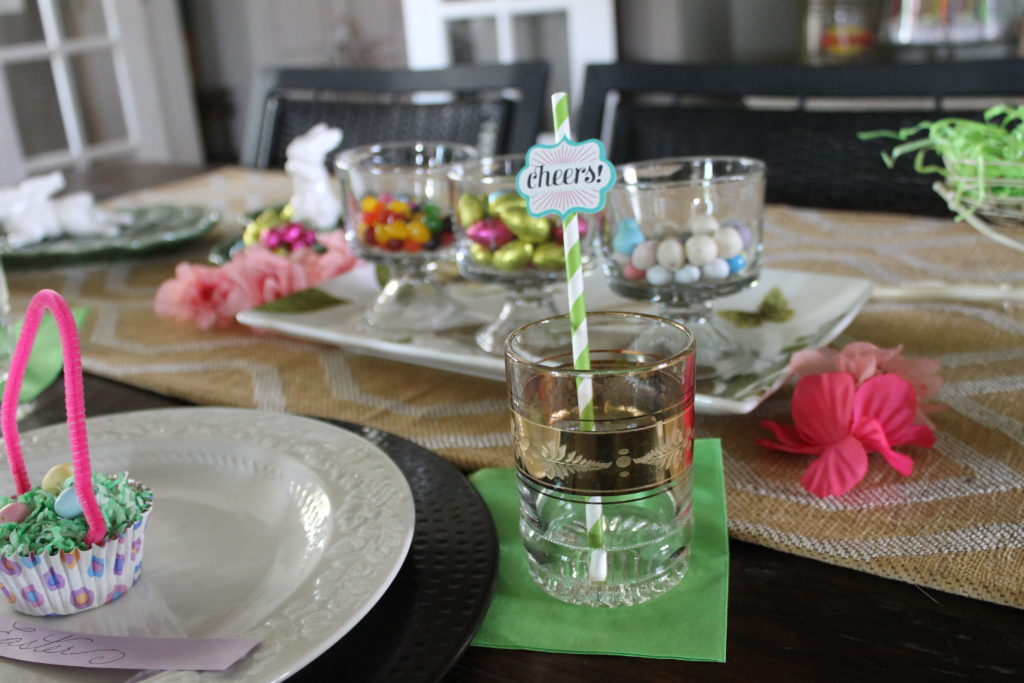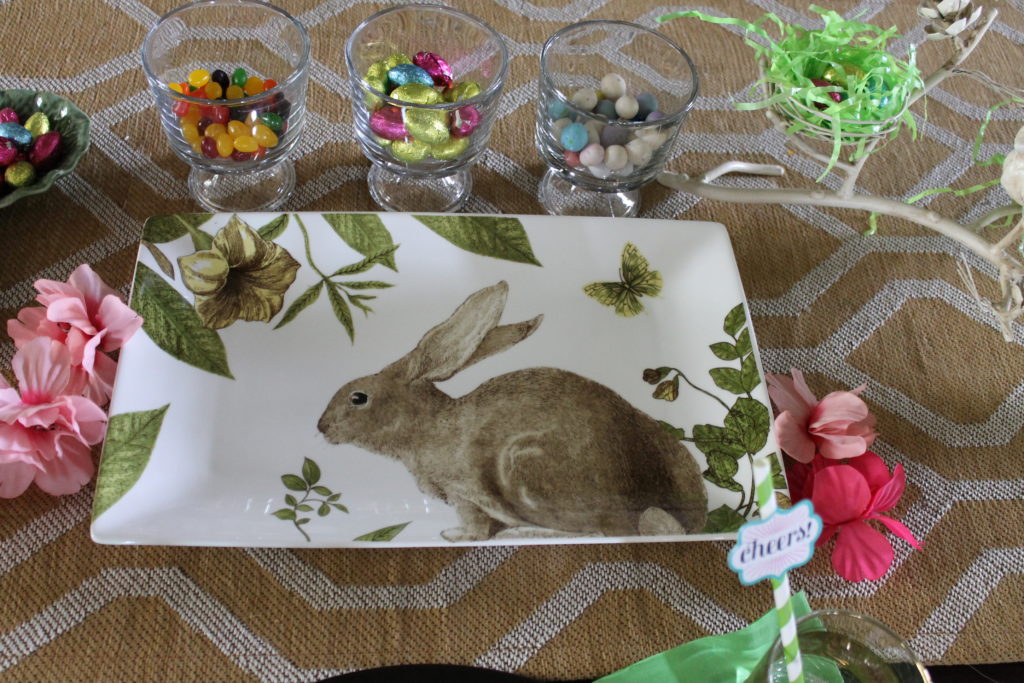 Rabbit and foliage serving platter, complimented by the small scatter rug I have been using as a table runner.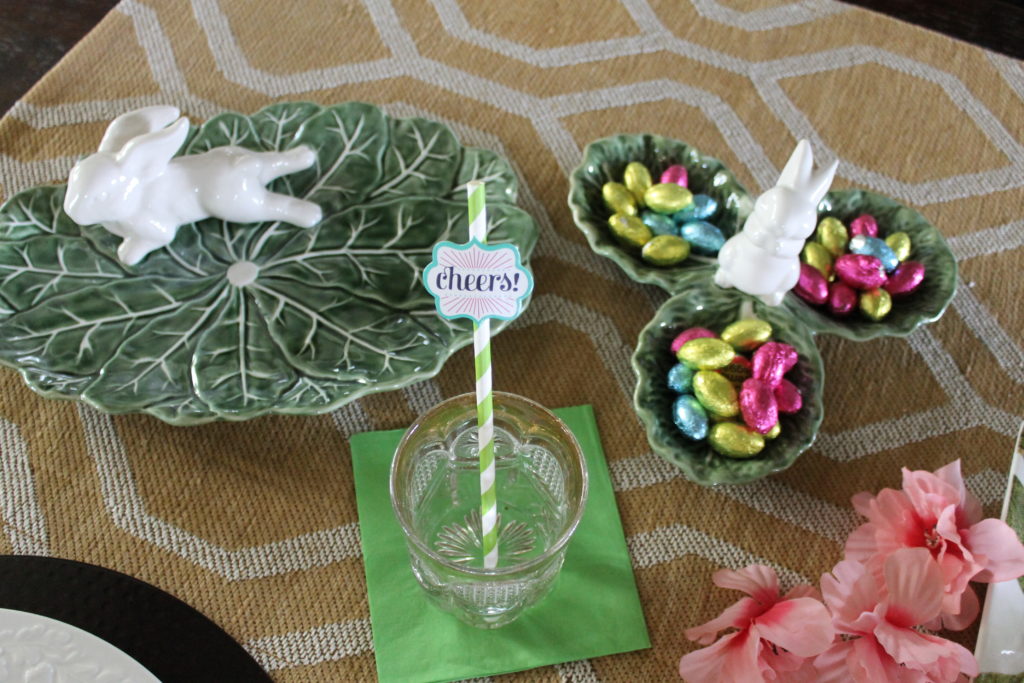 The two little bunny condiment trays with cabbage leaf holders were my favorite addition to my current serving ware obsession.  I filled the one above with chocolate eggs covered in foil that represented the same bright colors as the handles of the cupcake "baskets."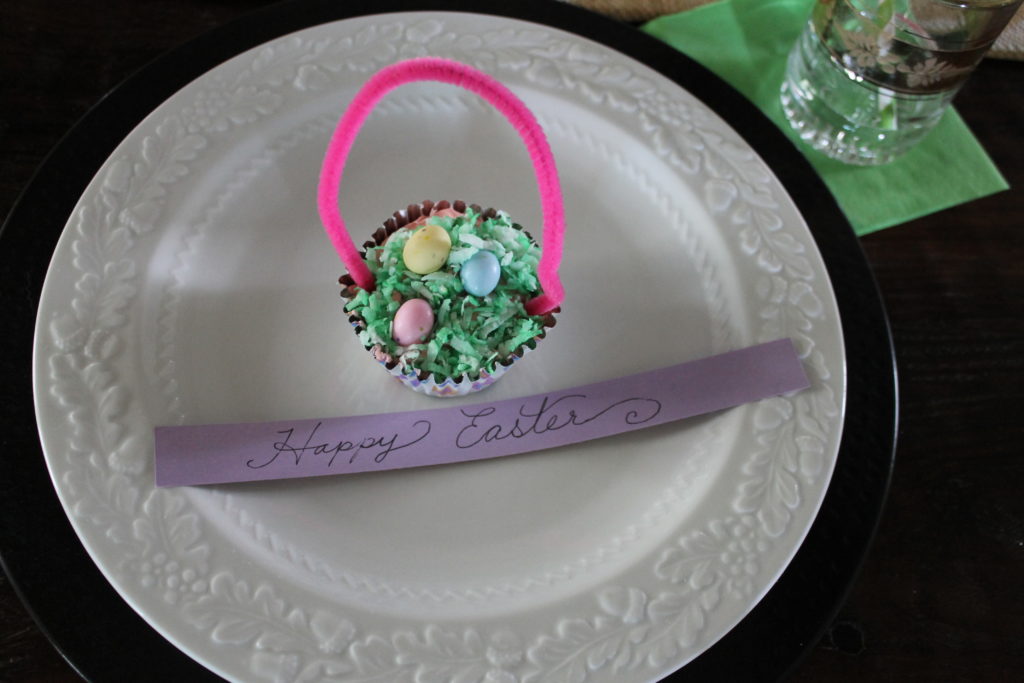 Traditional cupcake with coconut dyed green with food coloring and pip cleaner handle, candy eggs.  I also used scraps of lavender paper and hand wrote a message for the plates.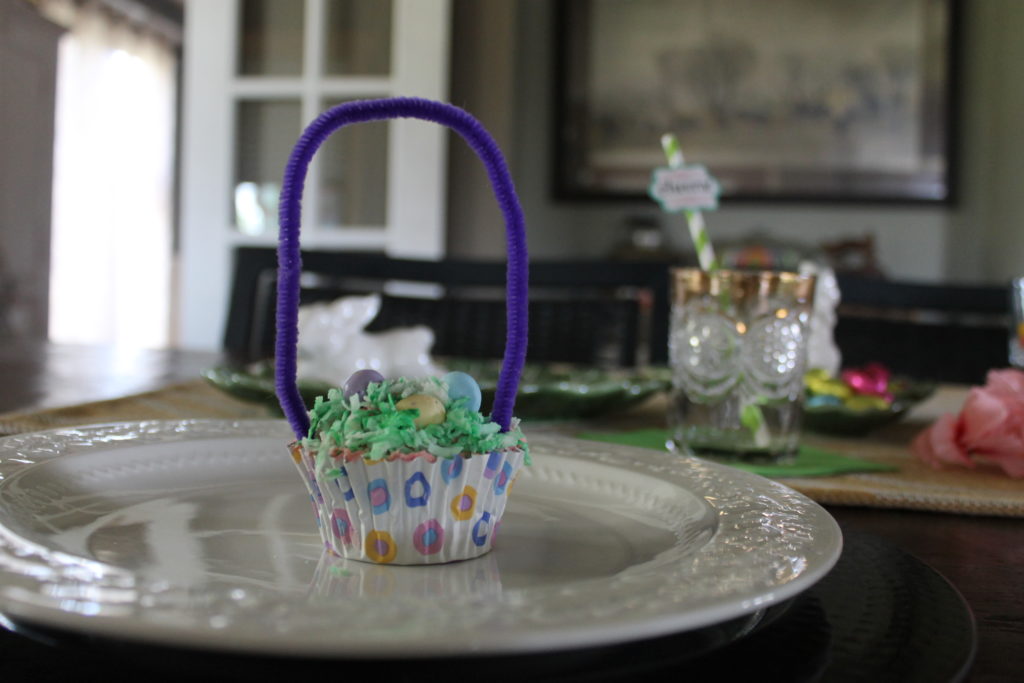 The pops of color are always easy for me to incorporate into my dining space since my room is fairly neutral.  The layout is also unique since it really feels like this room is at the center of my home.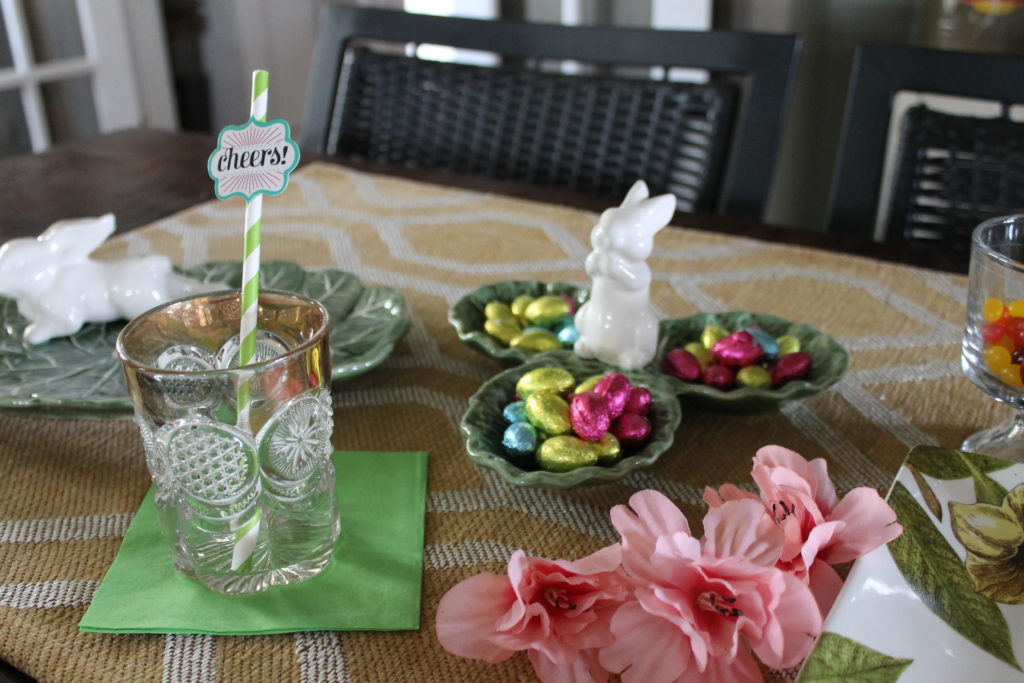 That could be why I love decorating my table for the seasons so much!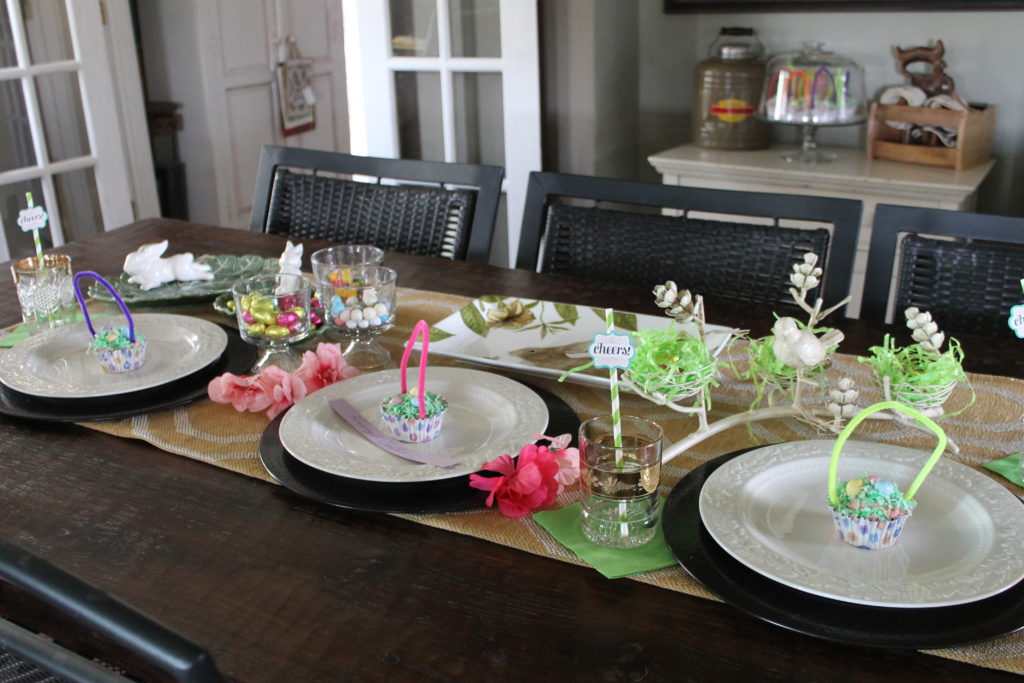 Well, that about wraps things up here for my new Easter Dinnerware! I better start thinking about next year's color theme.  And maybe make a trip to Home Goods to see what's on sale!
Have a great weekend!
You Might Also Like