Latest Trends in Laminate Counters!
Sure- I get it- everyone wants granite or quartz nowadays, but let's be realistic.  Not everyone can afford a natural stone option, not to mention that trends change every day.  The investment of granite or quartz is something that will add value to your home right now- but might not be a future buyer's preference when you go to sell.  If you are on the fence you should be reassured that laminates have come a long way!  You can get a great look that you'll love today and is easy enough to swap out tomorrow if you want to update or upgrade!  Here are some of my favorites right now-
Faux Stone- done right!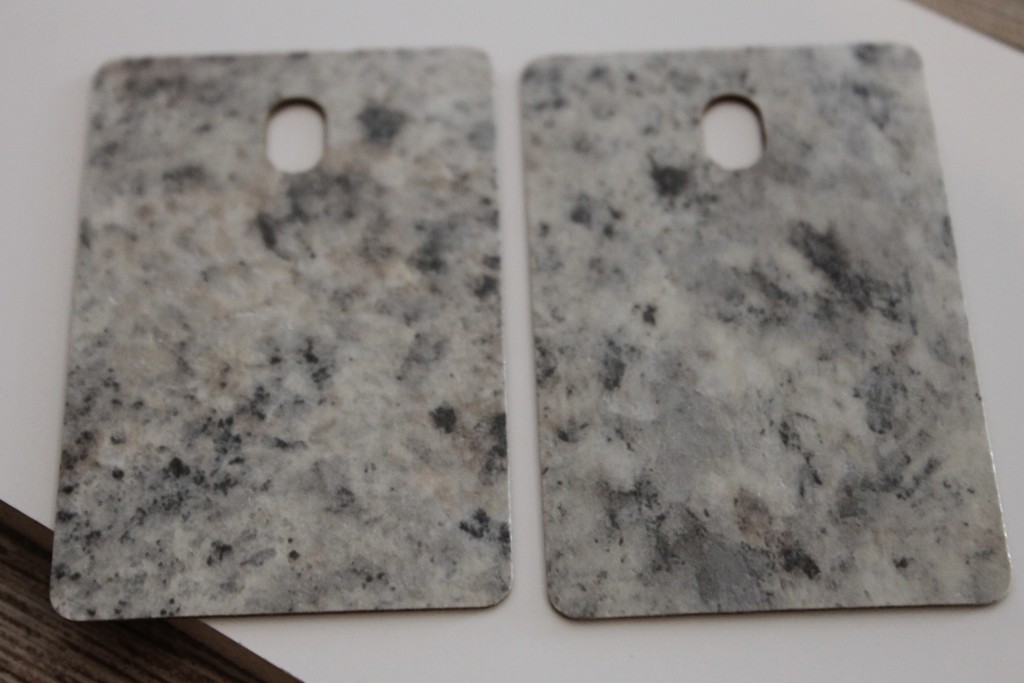 These laminates from the Formica brand have a realistic granite pattern without trying too hard.  Pictured below is the color White Ice.  It looks great in a bathroom with dark cabinets and shiny chrome accents.  The bright white pops and gives this faux look a rich feel!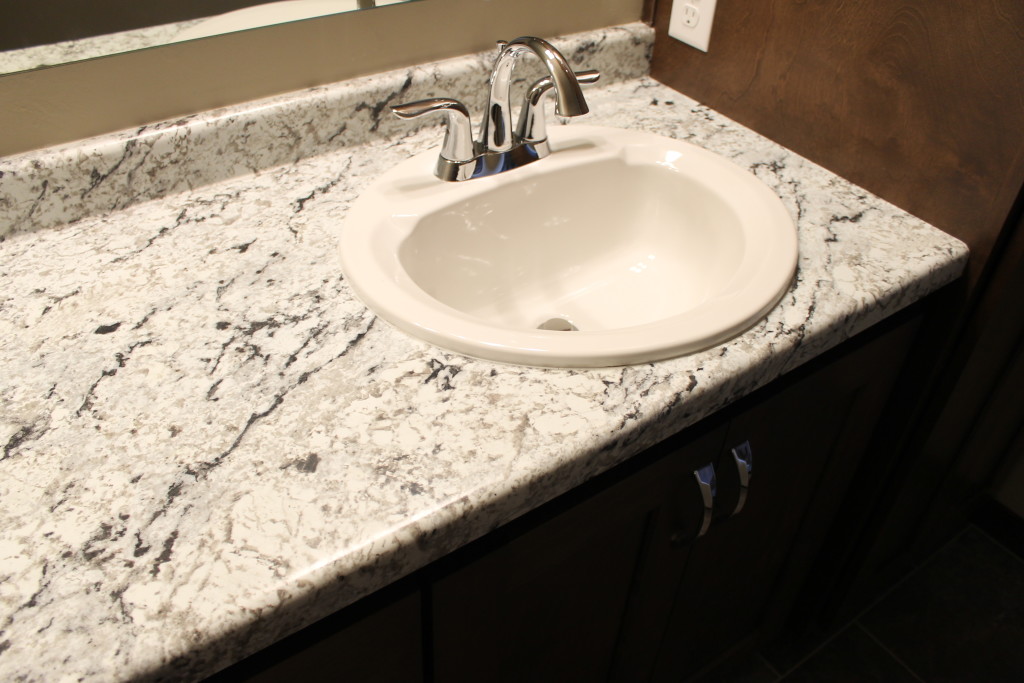 Other examples: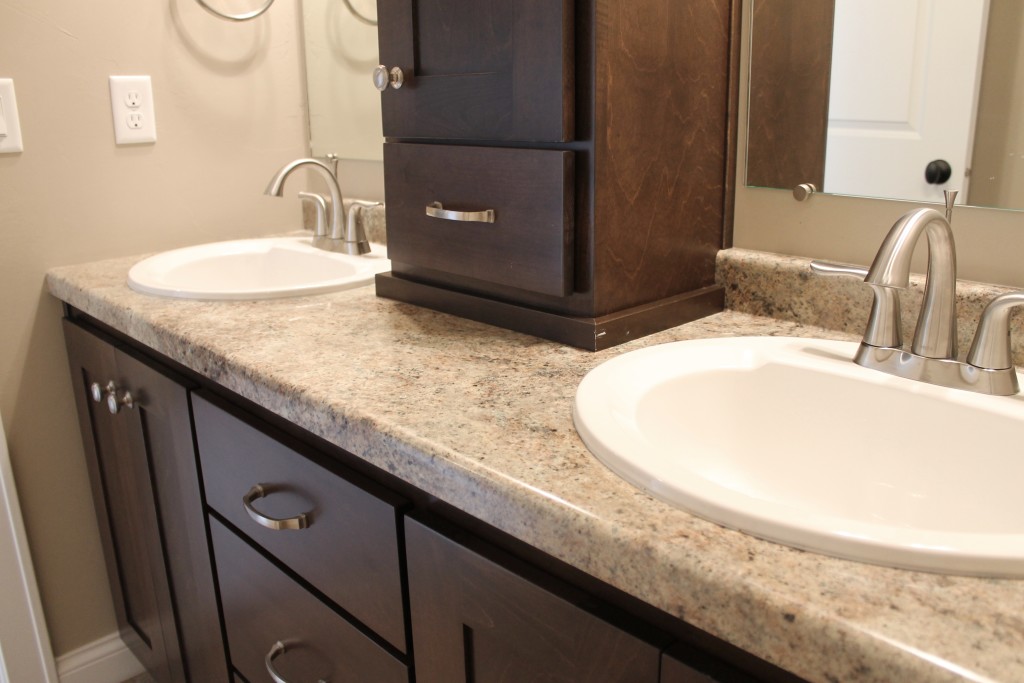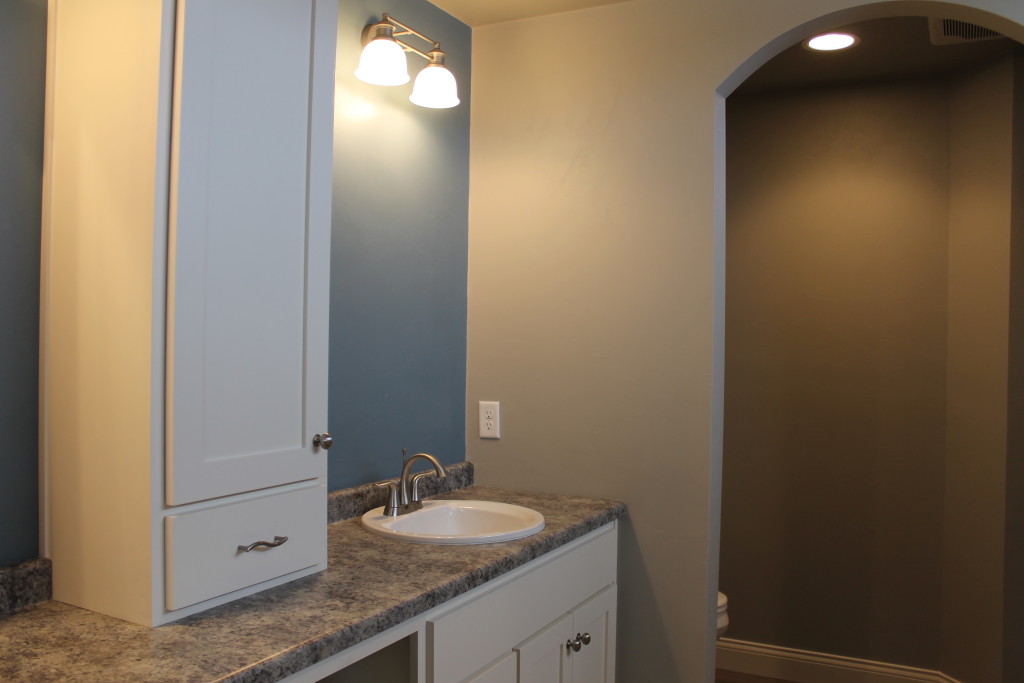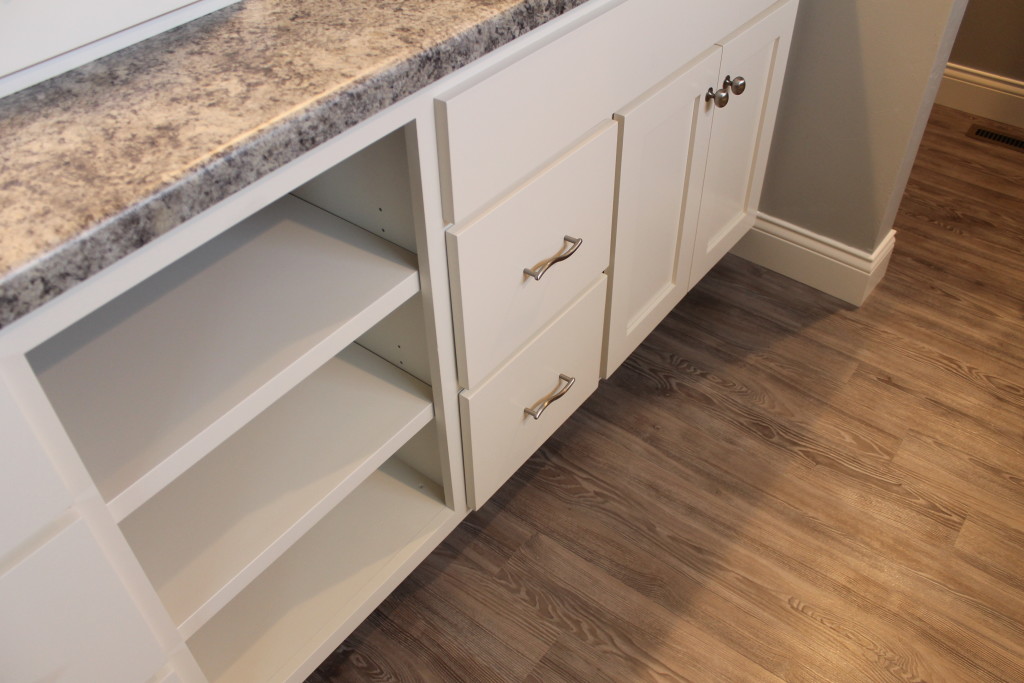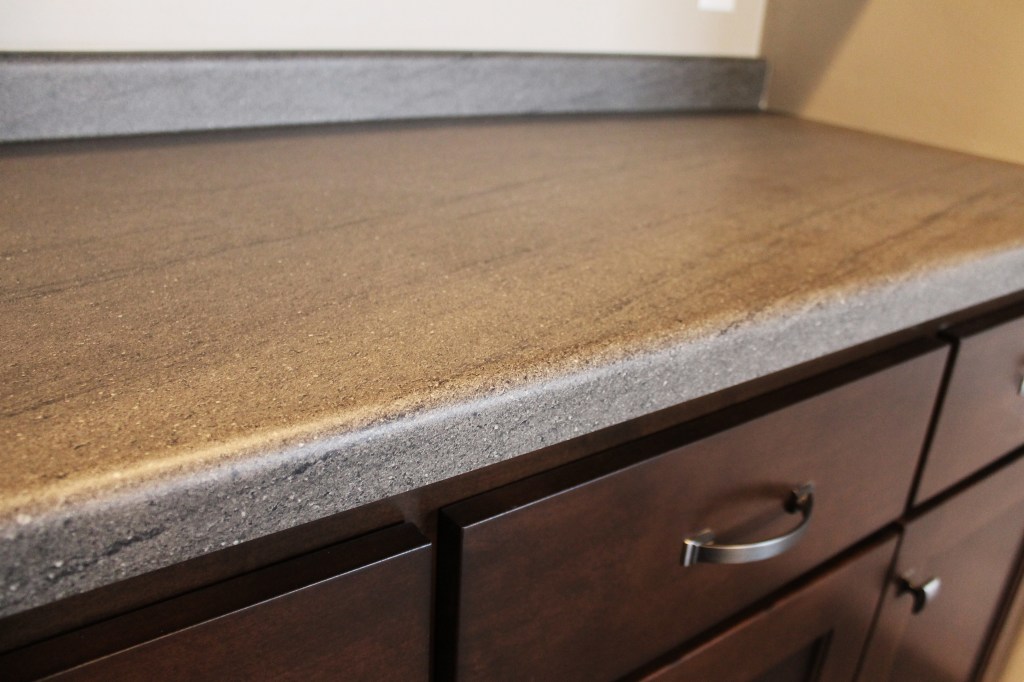 Modern Textures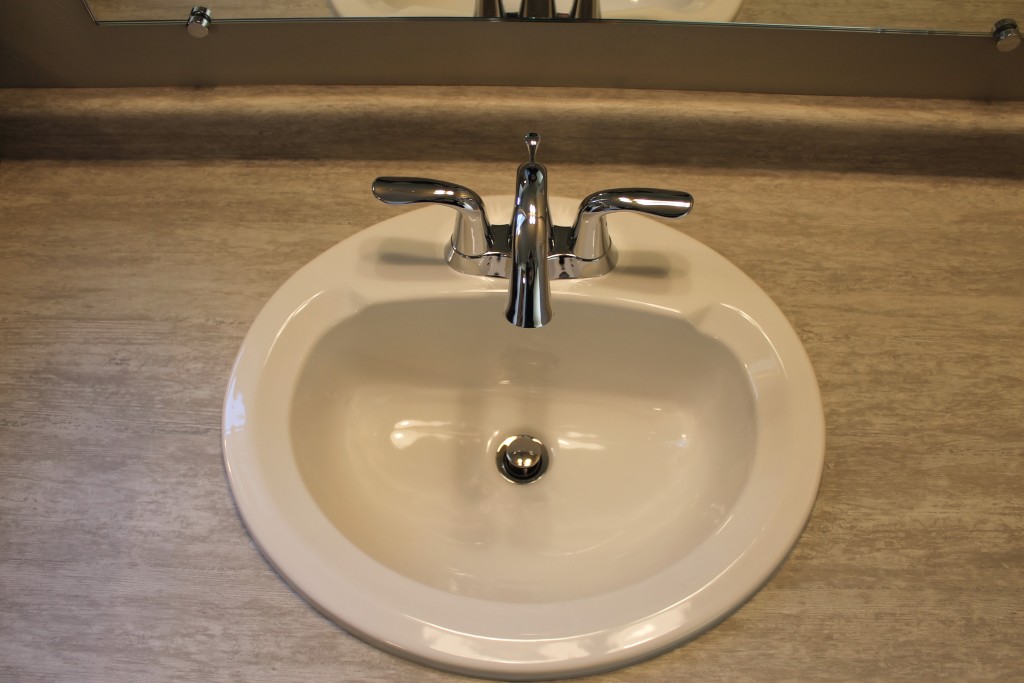 This laminate by Nevamar features a striation texture and is available in three shades with such colorful names as Calypso, Adaptable Muse and Eiskaffe.  Recently seen in our master bath at W5951 Daffodil Drive.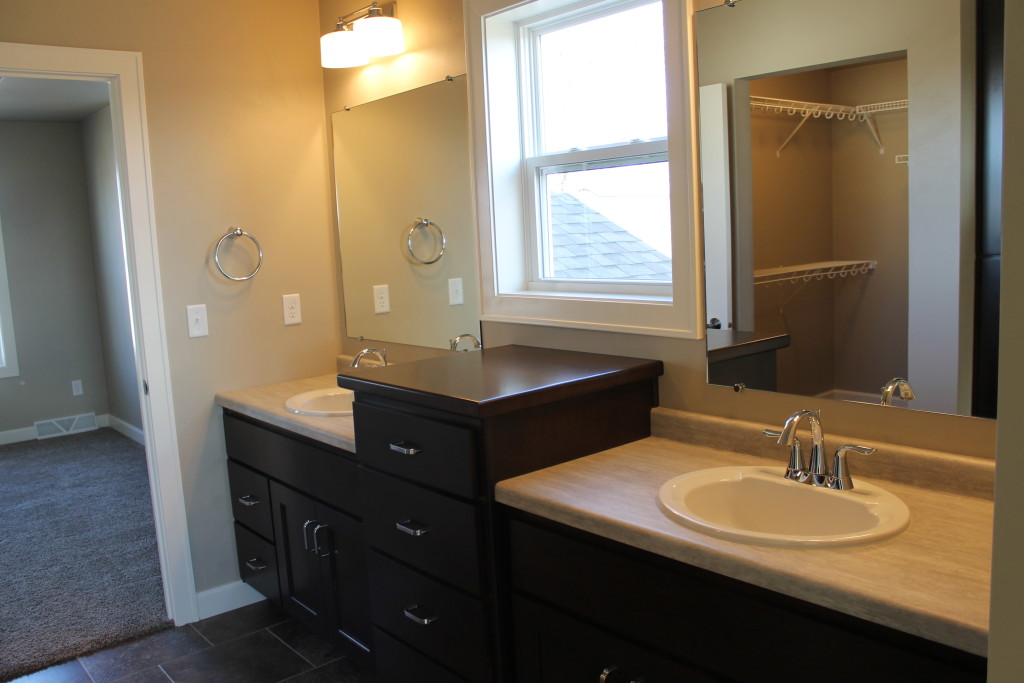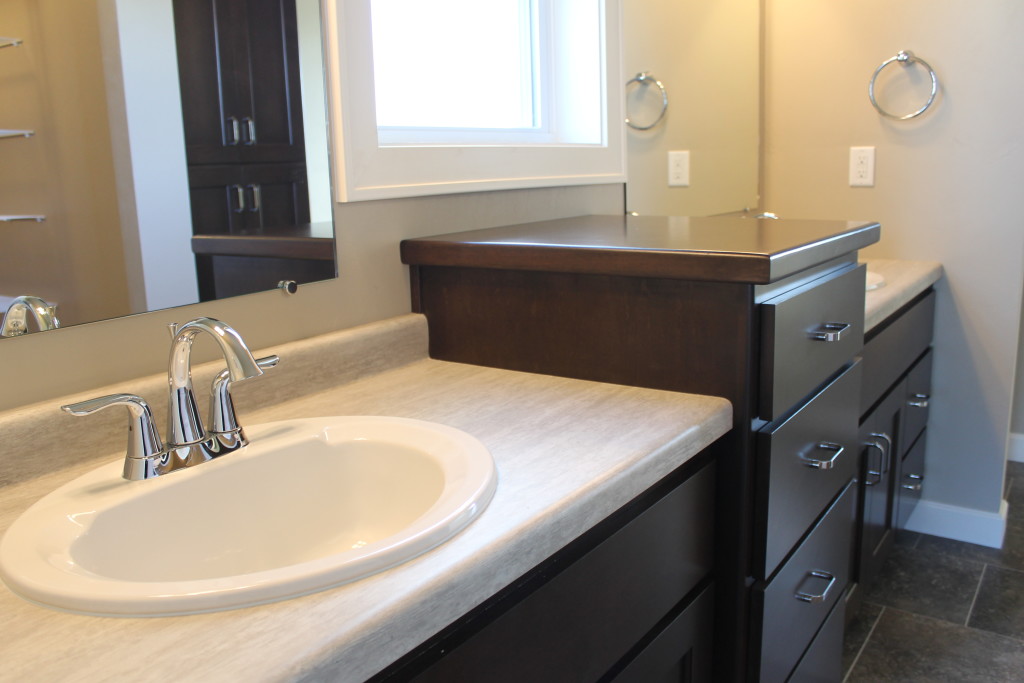 Other examples make use of subtle texture resembling woven fabric seen in these new laminates.
Nevamar Vision Vava: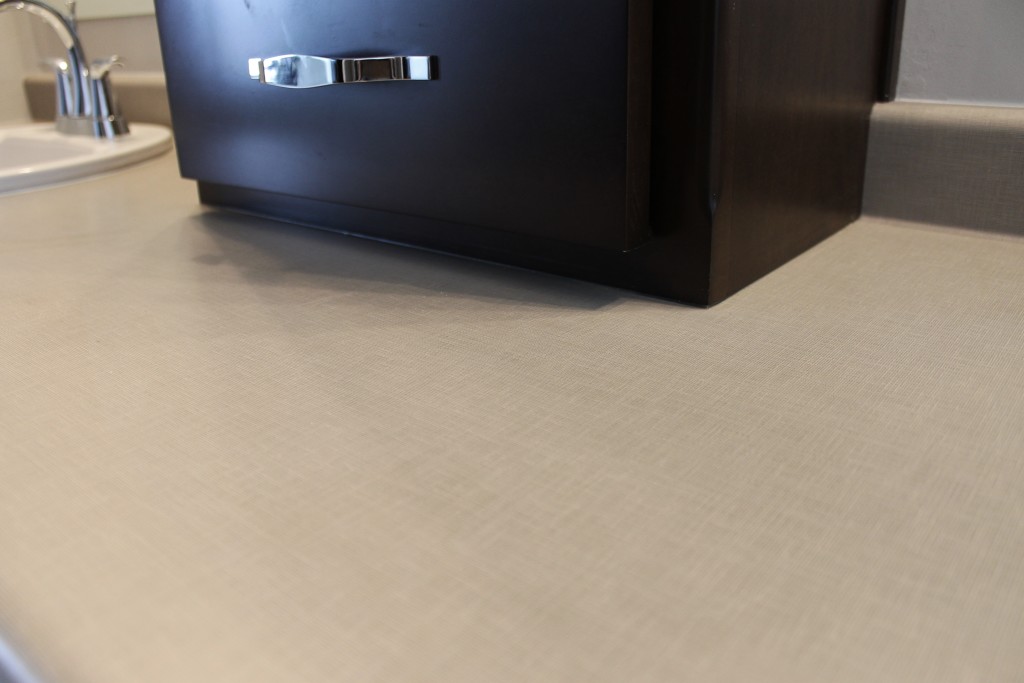 Formica Neutral Twill: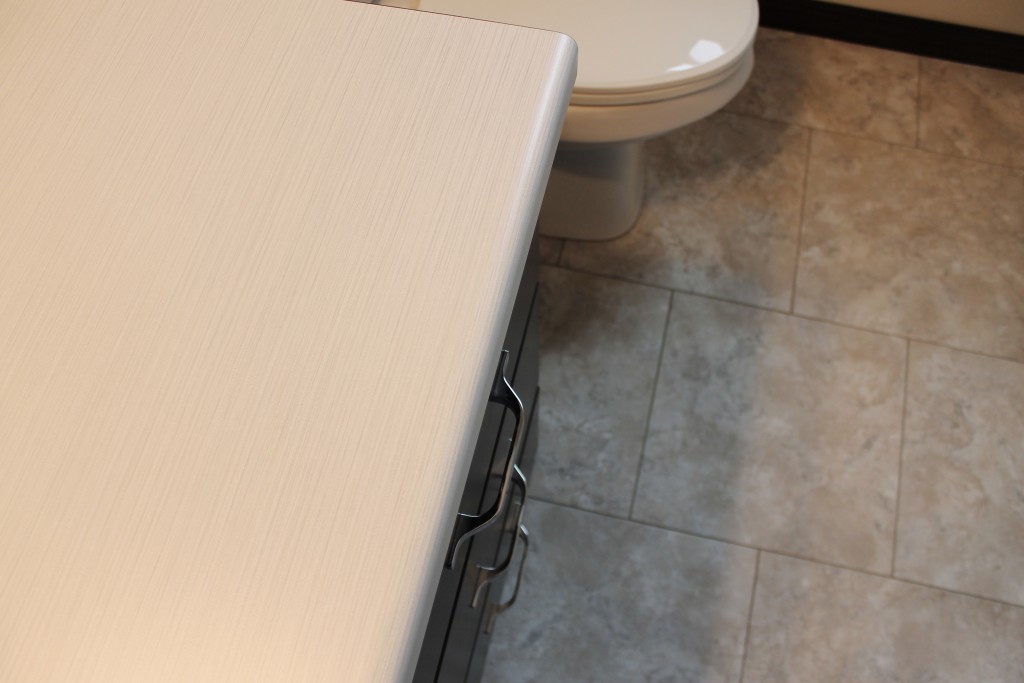 Back in Black!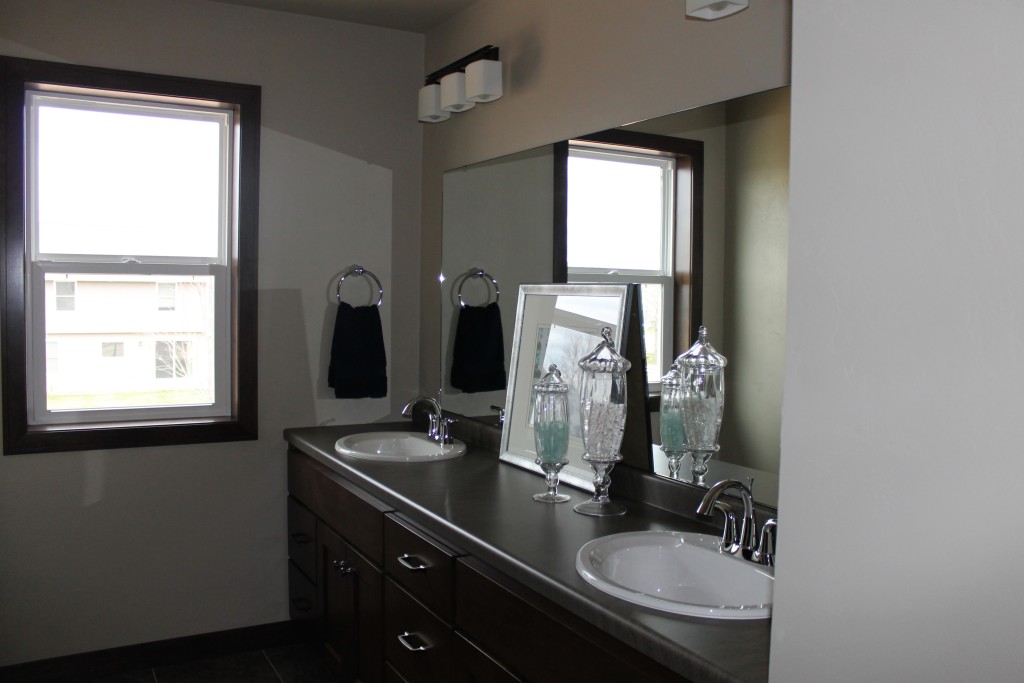 When grey and white just won't cut it- try black!  This looks especially sharp when paired with warmer woods, that feature the redder brown undertones.
It has been a common trend to use a deep laminate like Wilsonart Oiled Soapstone as the perimeter laminate in a kitchen with a busy granite island.  This allows the eye to break from the pattern and even add a more intricate backsplash into the scheme.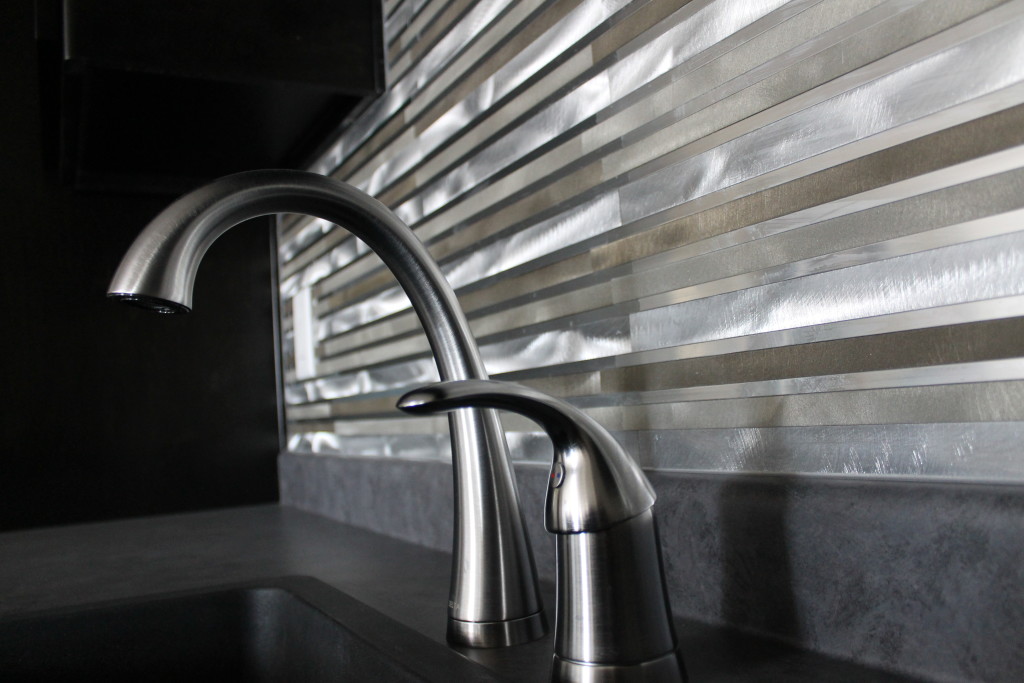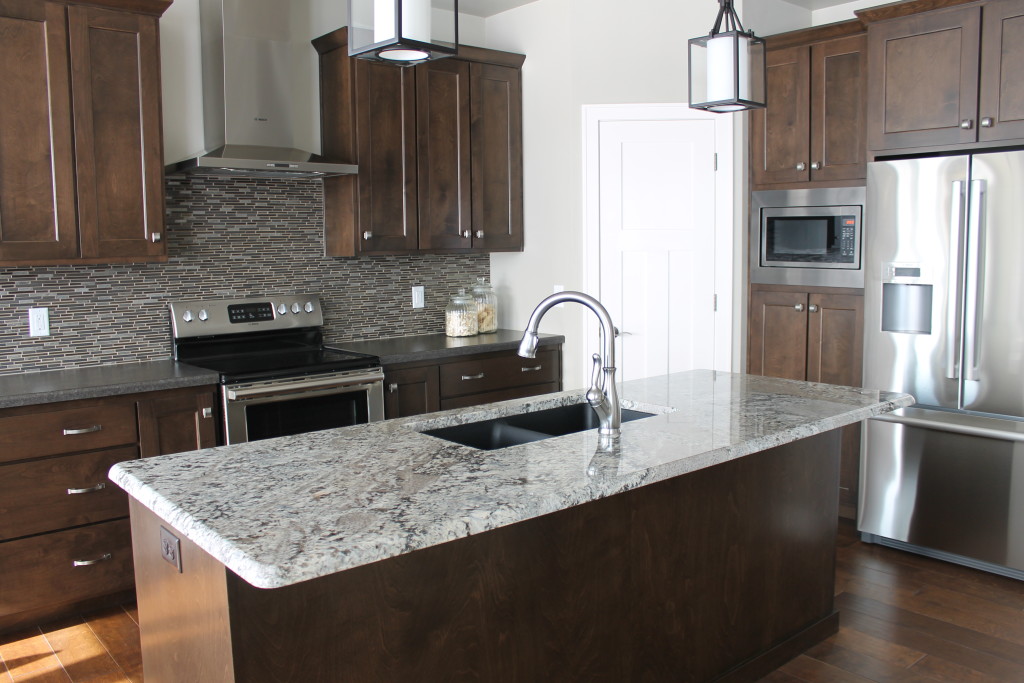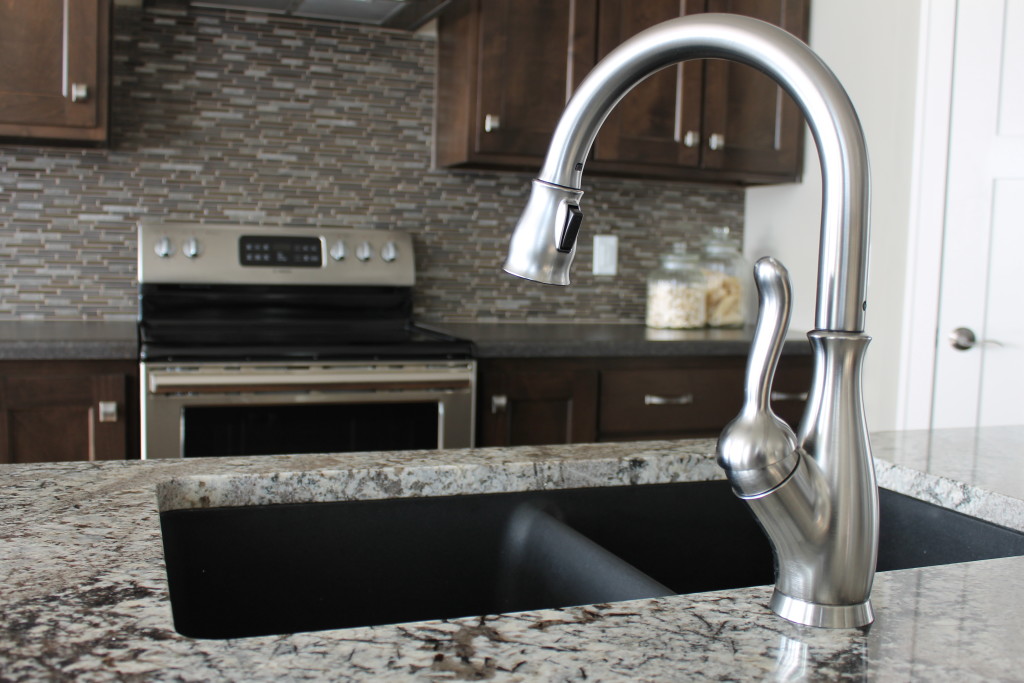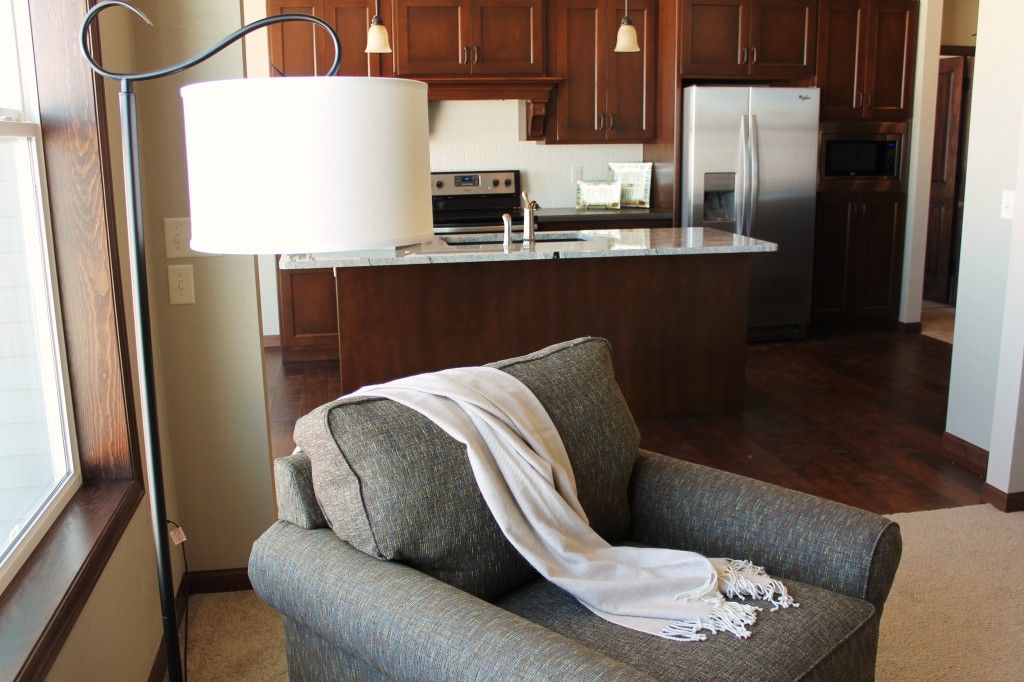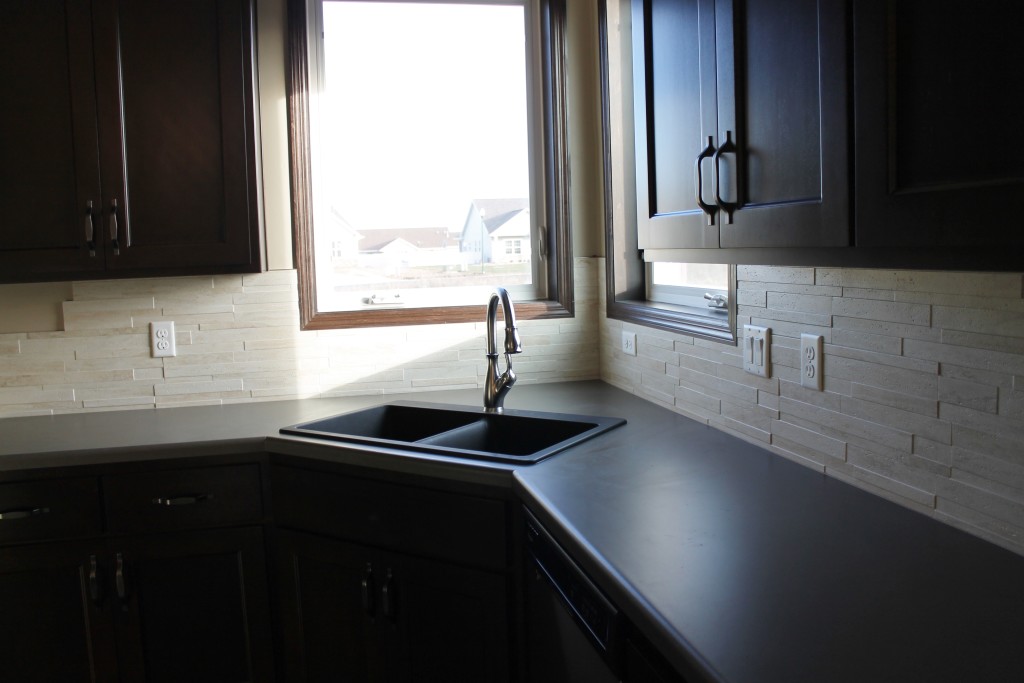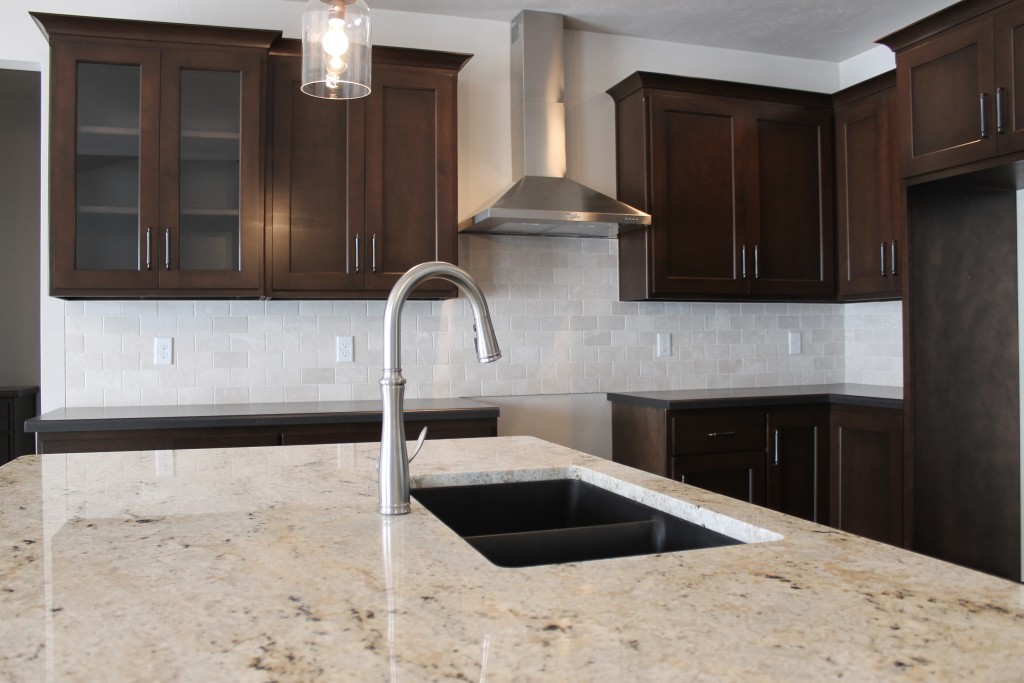 We just received in a new slew of laminate countertop options that should be popping up in our homes in the next few months- so stay tuned for an update on all the latest and greatest!
Just remember that laminate is super budget friendly, easy to care for, easy to replace and now it is just as great looking as it is practical!
You Might Also Like: