Favorite Photo January 2016!
Welcome the very first Favorite Photo of the New Year- and this one is a throwback, but a clear favorite photo of mine!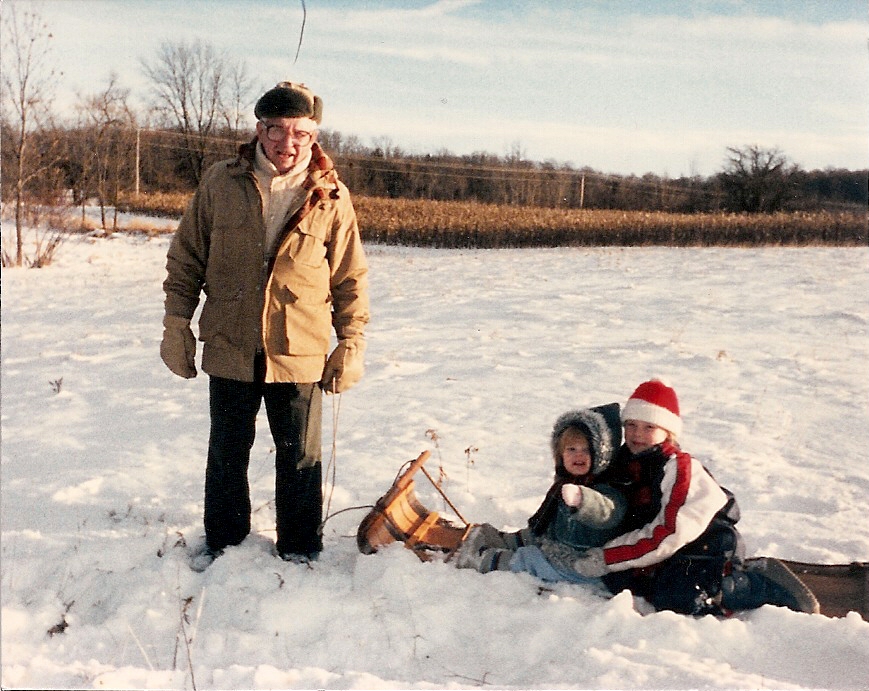 This is my Grandpa Bob getting ready to push me and my sister down the hill in my parent's house.  Grandpa Bob loved his toboggan almost as much as he loved taking a drive to look for deer in his El Camino!  It is great to have such fond memories of such a great man!
Here's to starting a year filled with happy moments and favorite snap shots!