Sneak Peek of 2105 W Kohl Drive- Under Construction!
The Newest Addition to the White Hawk Meadows subdivision in Grand Chute is ready for building and Kohl Drive is lined with brand new construction ready for one massive open house!  MDH threw their hat into the ring with one of our most popular 4 bedroom two-story designs to feature a first floor master suite.  As the finishing touches go on this home it will be ready to take a full tour soon enough!
For now- let's have a sneak peek of some of the spaces!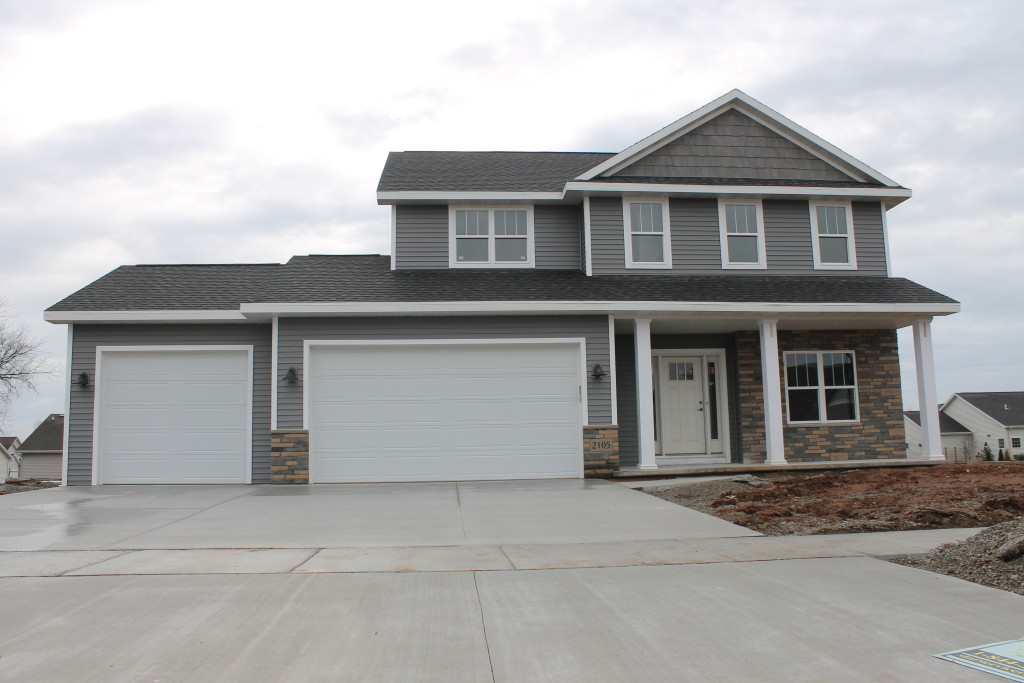 The exterior is on trend with pewter gray siding and matching shake.  the front door will be painted a deep ebony color and the coach lights on the exterior of the garage are  probably my favorite!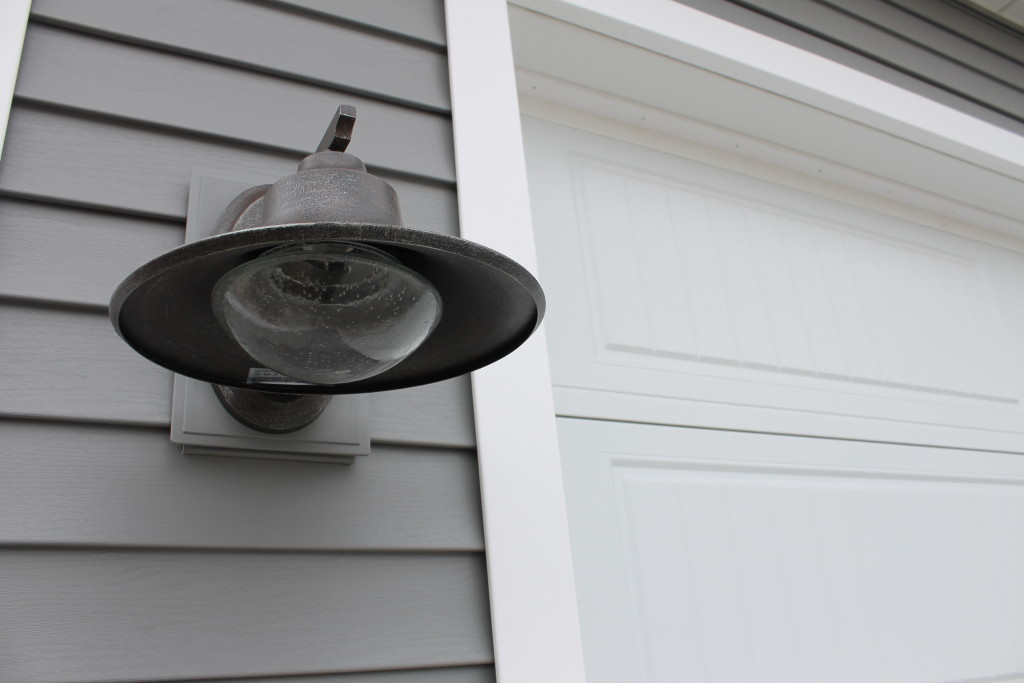 The inside lighting choices are also ready to impress!  Just look at this dining light right off the kitchen-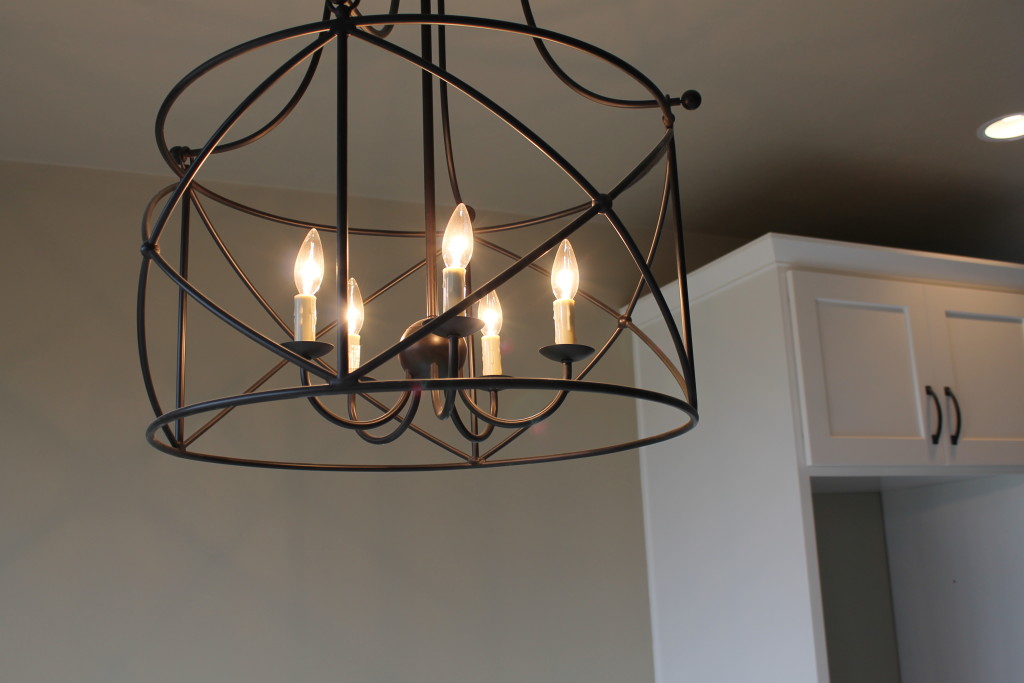 Although the home was built with a more classic stained trim and doors package, the kitchen gets a fresh take with white cabinets and a modern tile backsplash.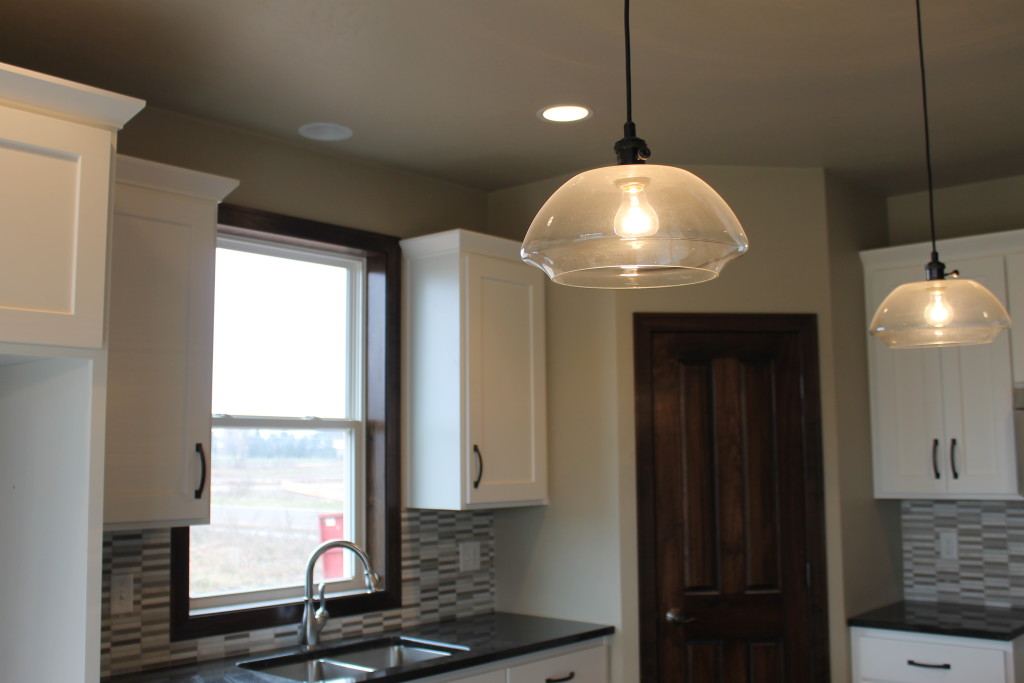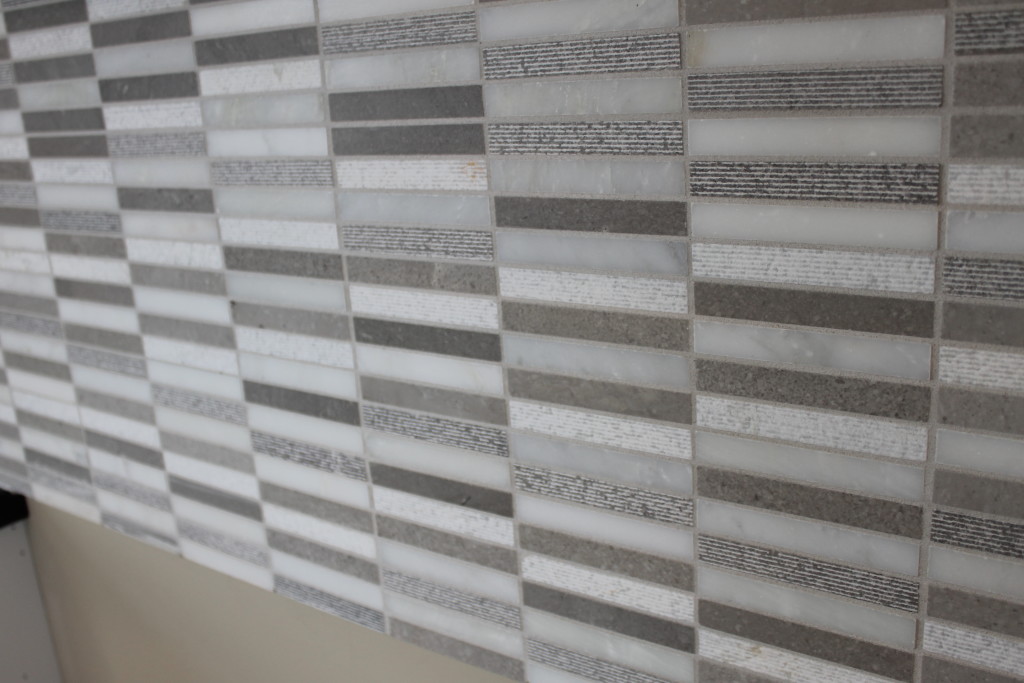 Given these cool choices- I can't wait to see what will fill the space inside the equally fresh mantle and surround in the open concept great room, which also features a 12 foot cathedral ceiling and south facing windows.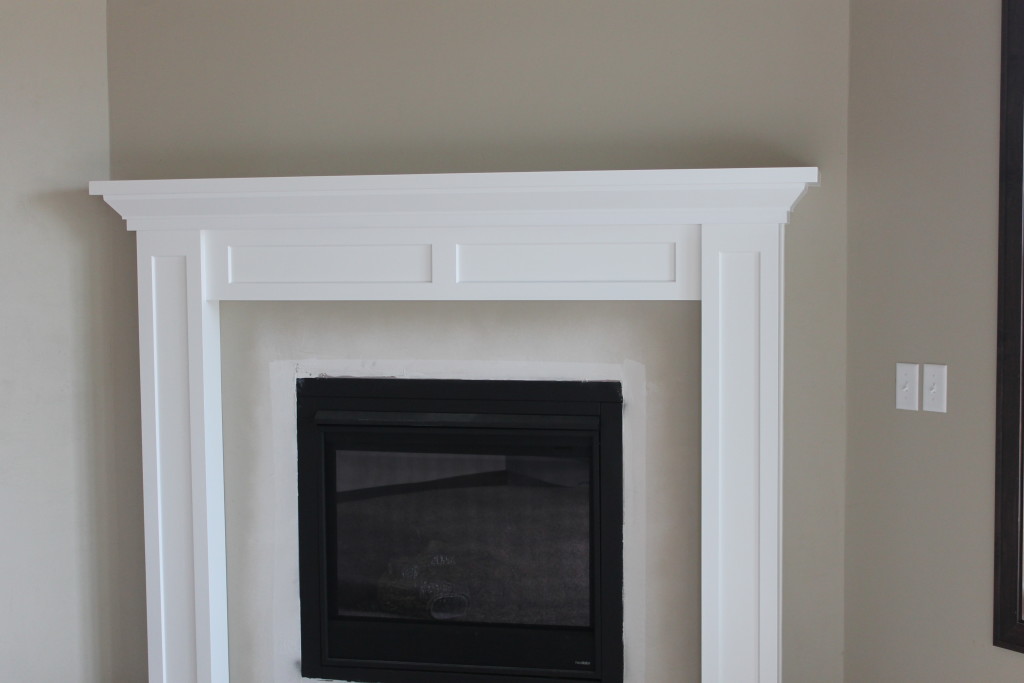 While the first floor master awaits carpet, we'll head upstairs, where you have my favorite features of this plan- the u-shaped stairs!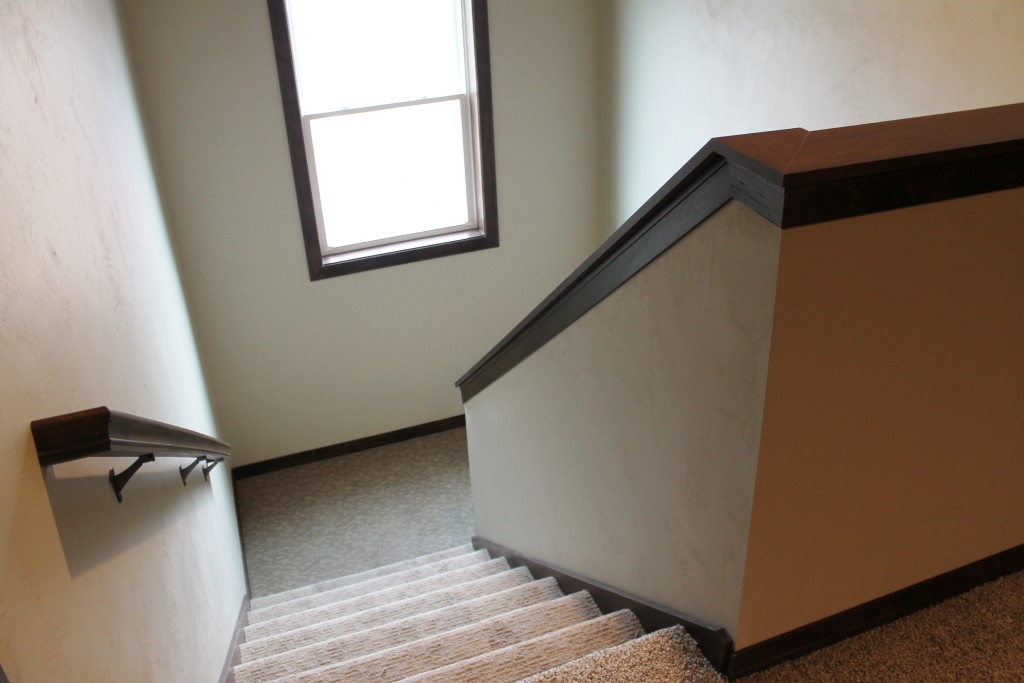 A small landing area grants access to the 3 bedrooms on the second floor, all with walk-in closets and the main bath has a great layout with double sinks and a separated space for the tub and toilet.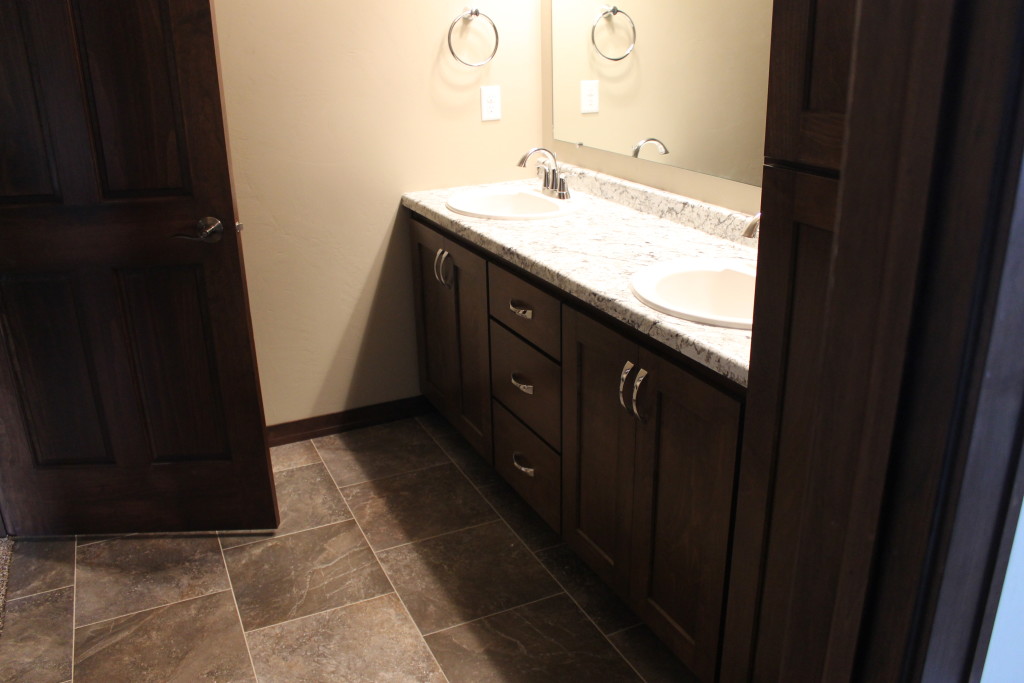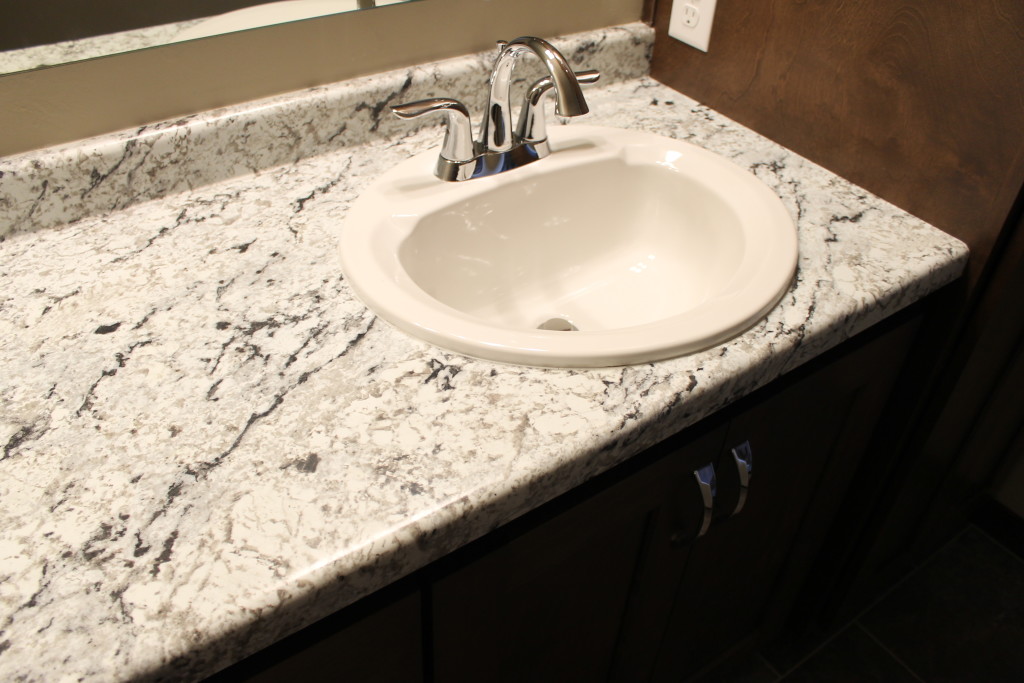 One last peek downstairs before we wrap up this preview!  The master bath has a similarly impressive space.  Check out the long vanity with that awesome bank of drawers down the middle!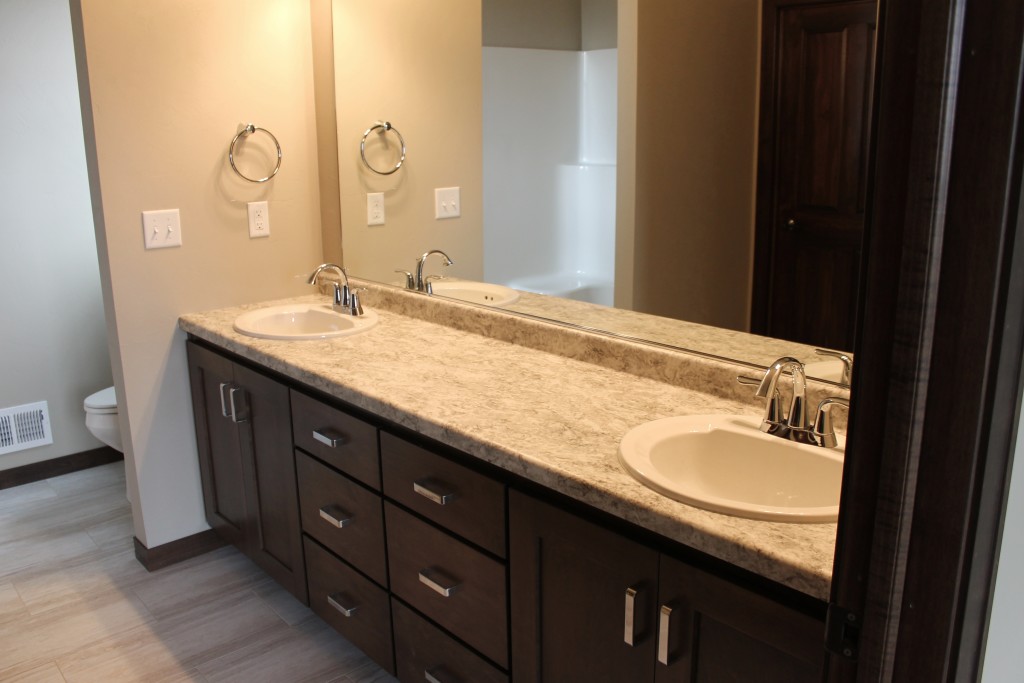 This home is only a few weeks away from its very first open house!  For anyone looking for a 2300-2400 square foot plan with a first floor master suite- this is one worth checking out!
I'll be back with all the final details soon- from the custom cabinet legs on the island to that fireplace finish!  This is a great custom home ready for move-in by the end of the year!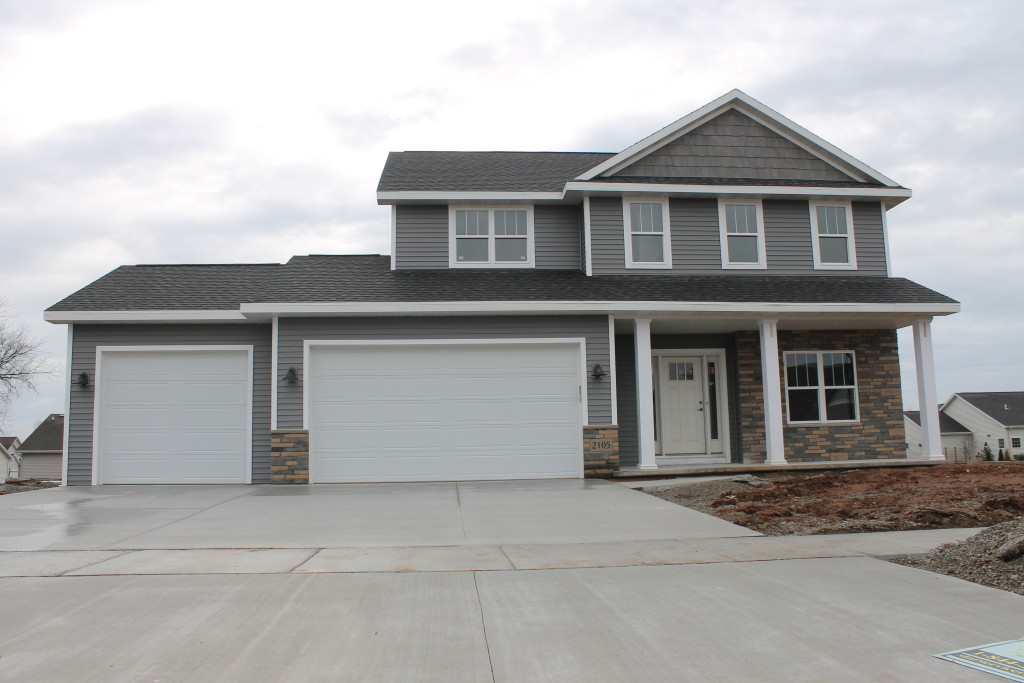 Call 920-810-8347 for more information or to schedule your own tour!