One of the many ways to see the Wolf River! Fall Travel Series
The Wolf River is practically right in my back yard, or technically front yard, as it loops through Shiocton on its way to New London and beyond.  There are tons of good places to rent a kayak or grab a raft to float down the river on a hot summer day, but might I suggest a unique experience I had with a local business:  Dragonfly Paddlers!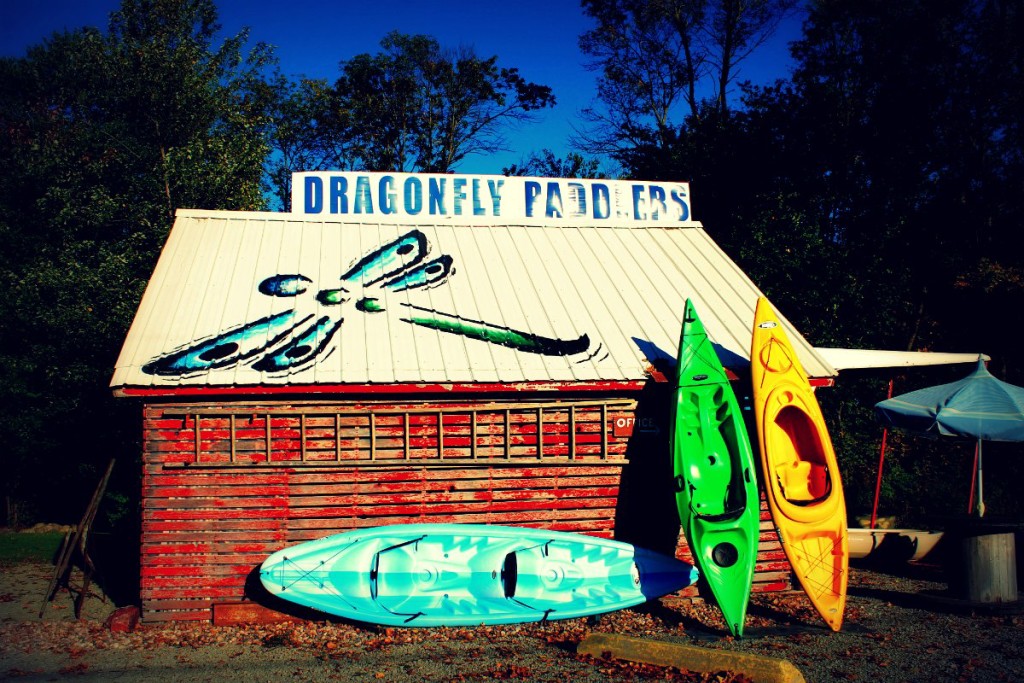 It was two years ago when they first drew my attention by stacking brightly colored kayaks into an old corn crib.  I drove by it everyday off Hwy 76 on the west side of Shiocton.  We had wanted to get out on the river, but the summer weekends had filled up as fast as they usually do, and we were looking for an option for fall.  After a little investigating we discovered there was a pontoon rental that we could hire out for a Sunday!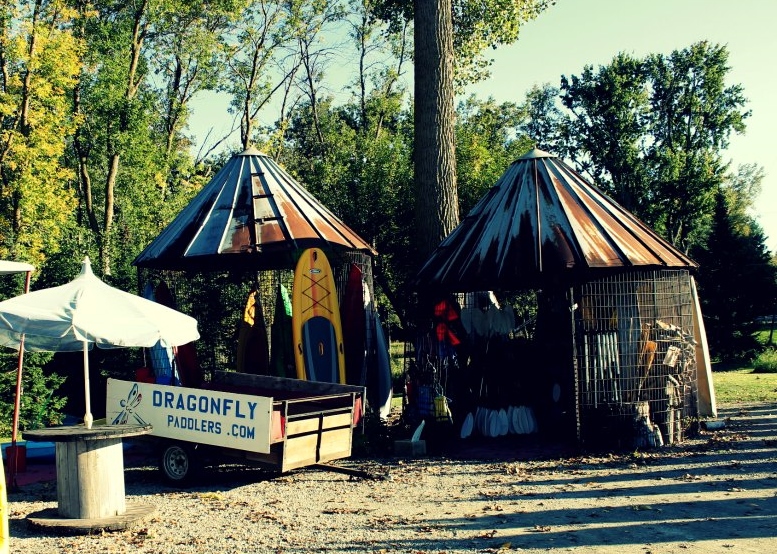 I gathered up some family and booked the day trip.  It was a little chilly, but the reflections of the trees on the placid waters was stunning!  Larry, the owner of Dragonfly Paddlers and our pontoon captain, provided us with some great conversation and interesting facts along the way.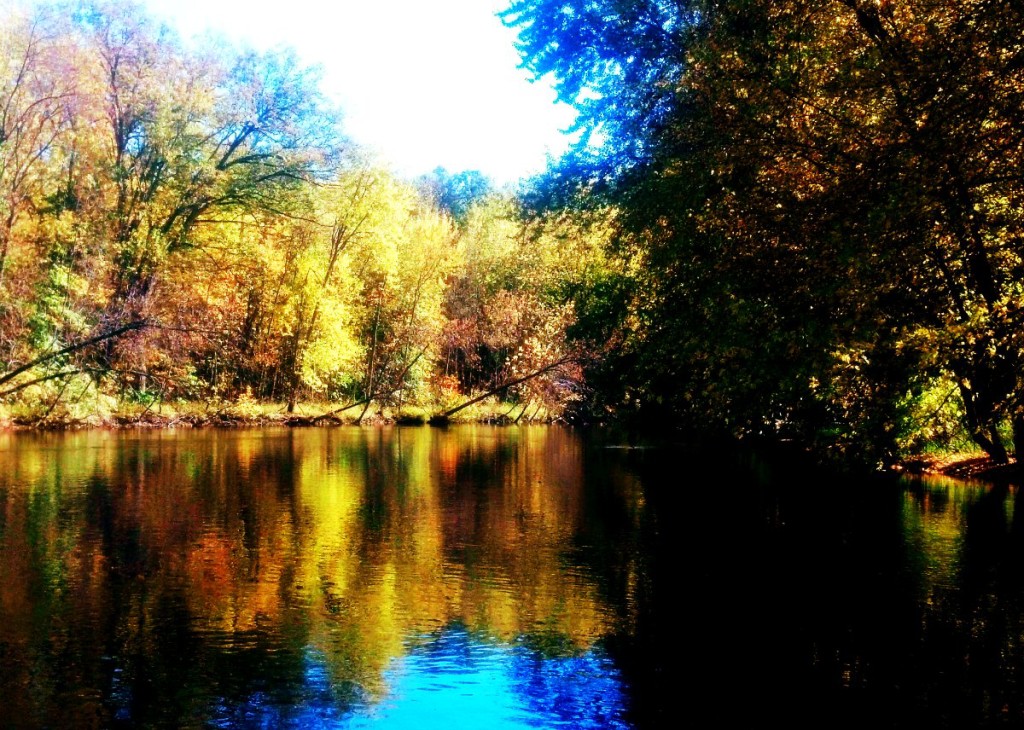 If you want a unique perspective on the river, I highly recommend taking a chance on a fall tour.  Dragonfly promotes kayak and canoe rentals through the end of October.  There are probably still a few days mild enough to let the current gently guide you down the Wolf River.  An average trip from one of their drop off points is about 3 hours!  You will end up at the boat landing in Shiocton, just steps away from a great lunch or dinner at the River Rail restaurant!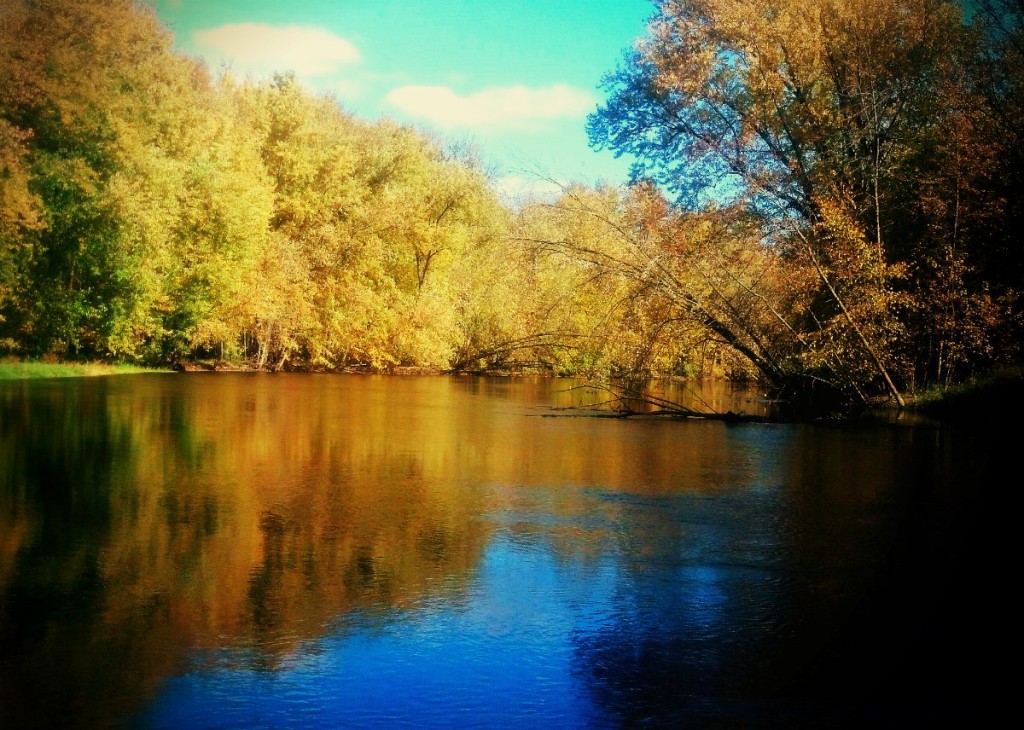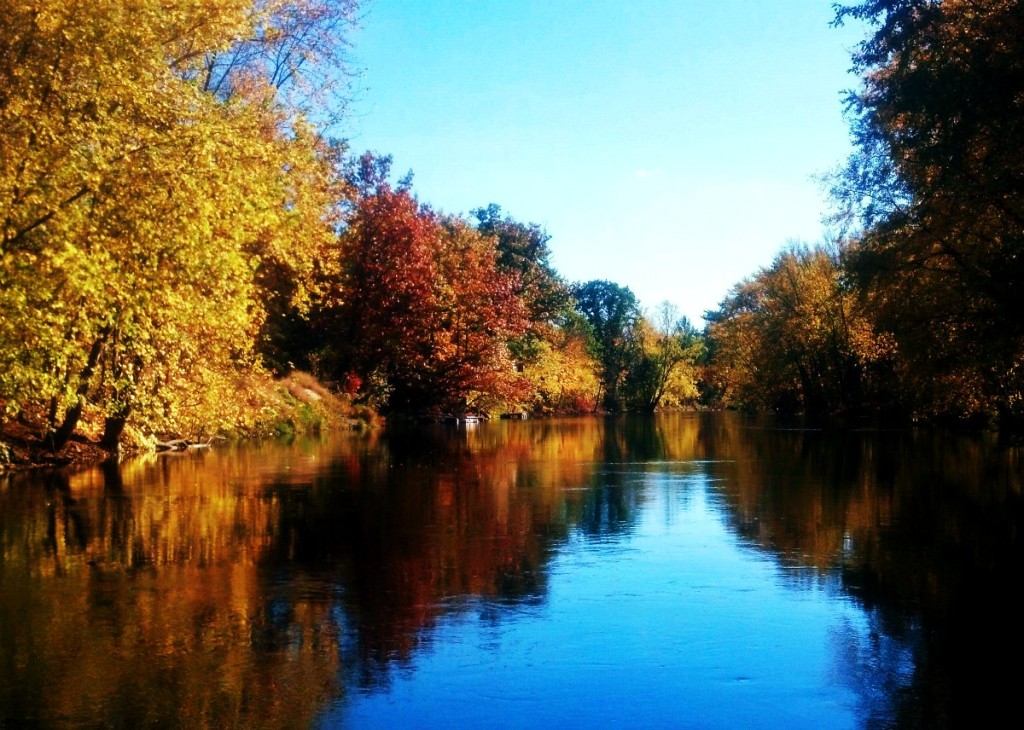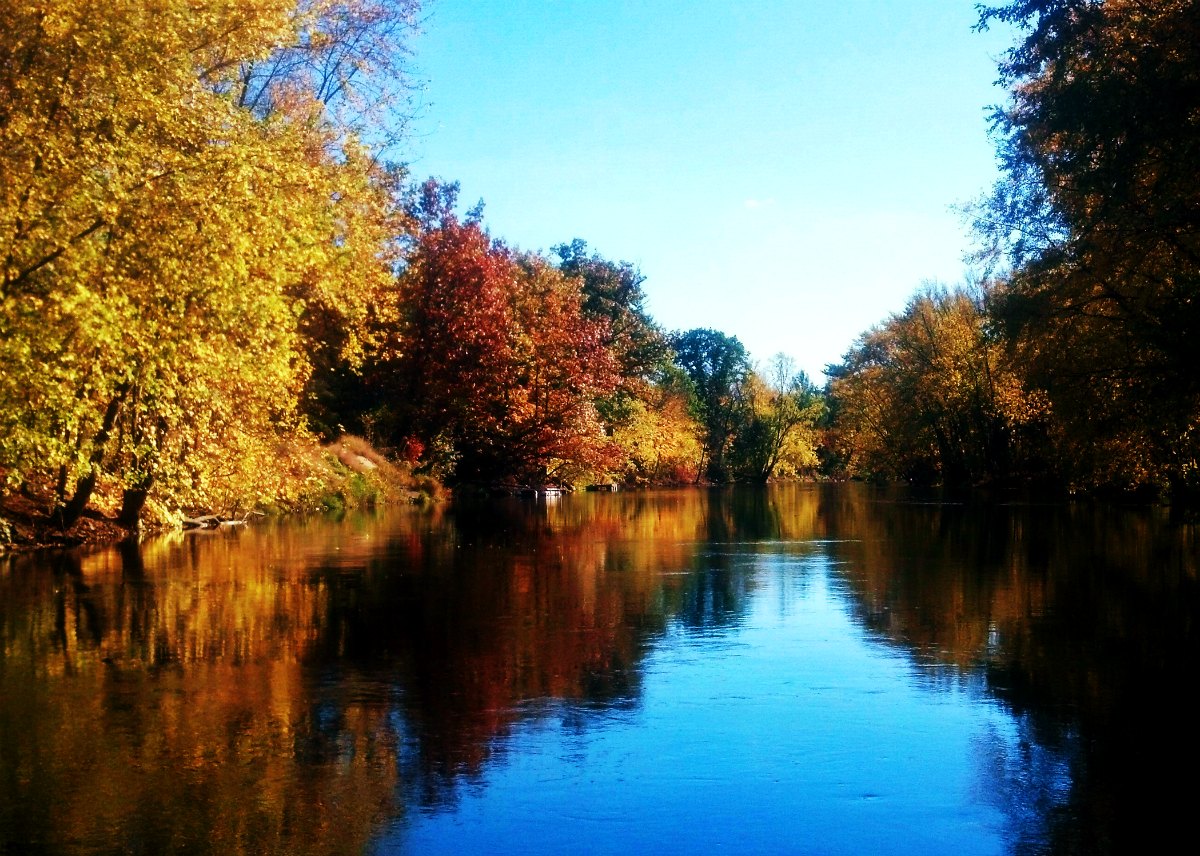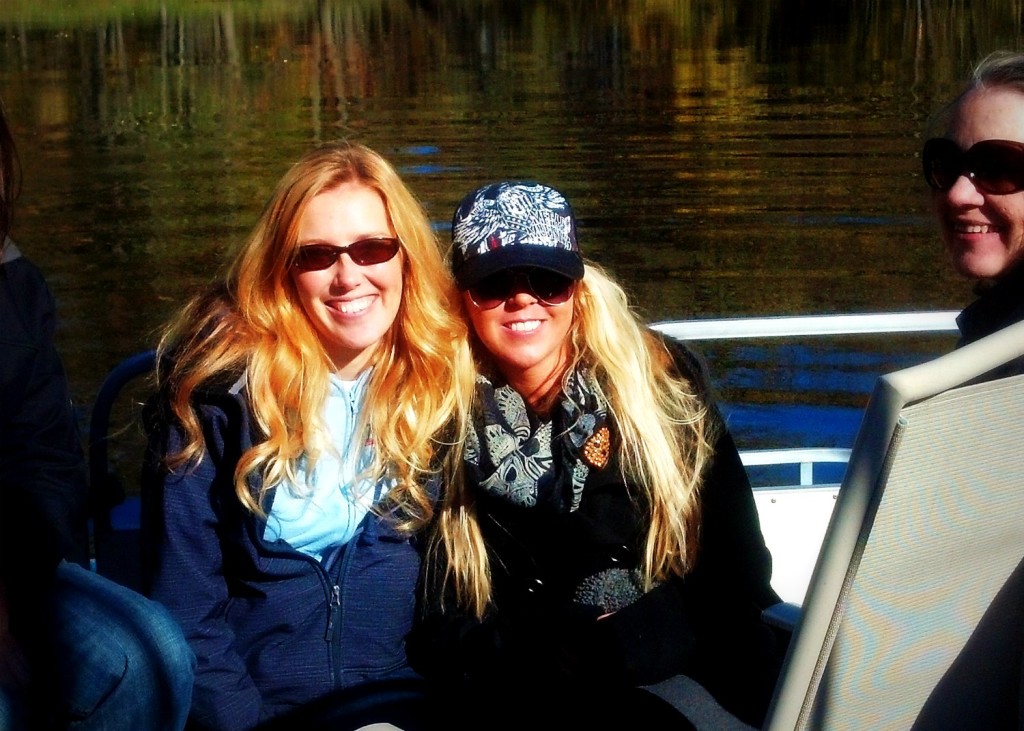 This was an unforgettable day with family- the sun kept shining, the company was great and Larry remembered to bring a few blankets for our laps!
And that's my travel series story for this week!  if you can't squeeze in a river adventure this year- be sure to think of them next summer!
W7861 Morgan Ave
Shiocton, Wi
920-205-4096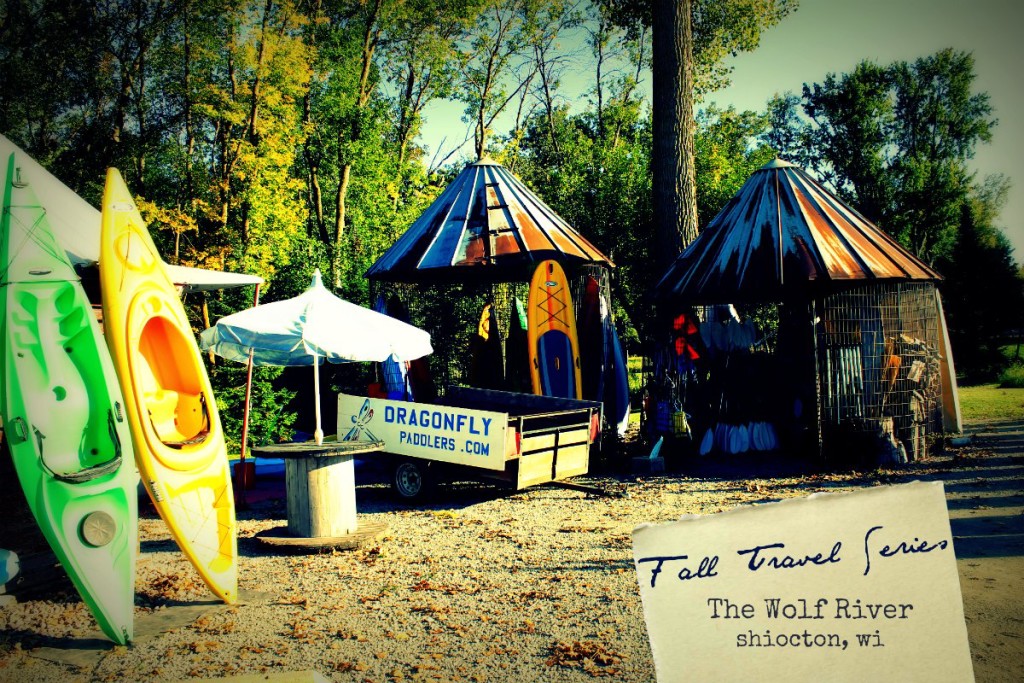 Other Wolf River Rentals in the area:
New London, WI
White Lake (outside of Shawano), WI
More Fall Travel Ideas:  In Case you Missed it!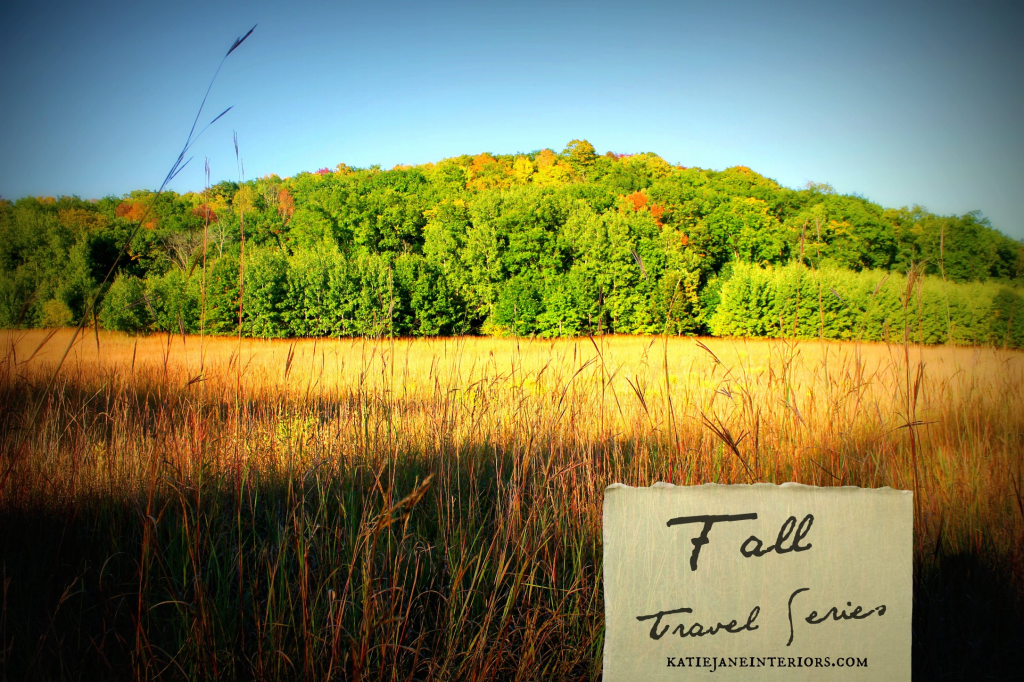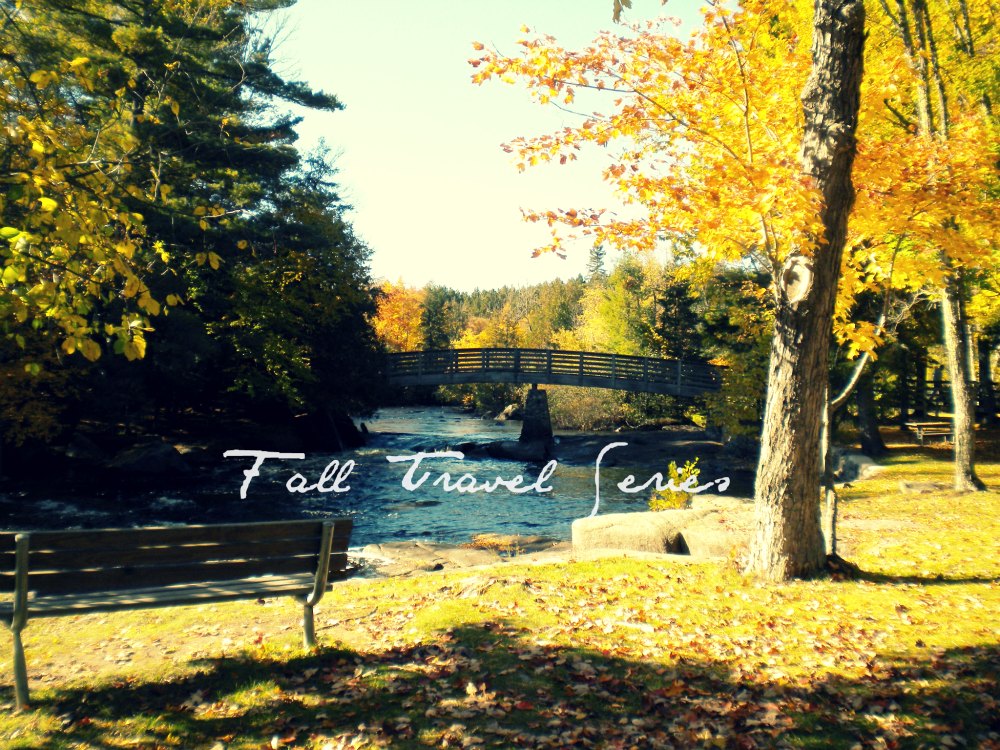 My Fall Travel Series continues next week!