Six Ideas to Steal from my visit to Bookworm Gardens!
I was delighted to share a recent visit to Bookworm Gardens in Sheboygan with friends and their two adorable children!  There was so much to see and do but I narrowed it down to my favorites- The Top 6 Ideas I am going to steal for my own yard from this magical place!
#1 Plant a Rainbow Garden
I love the idea that the annuals are planted in a rainbow arch that follows the path.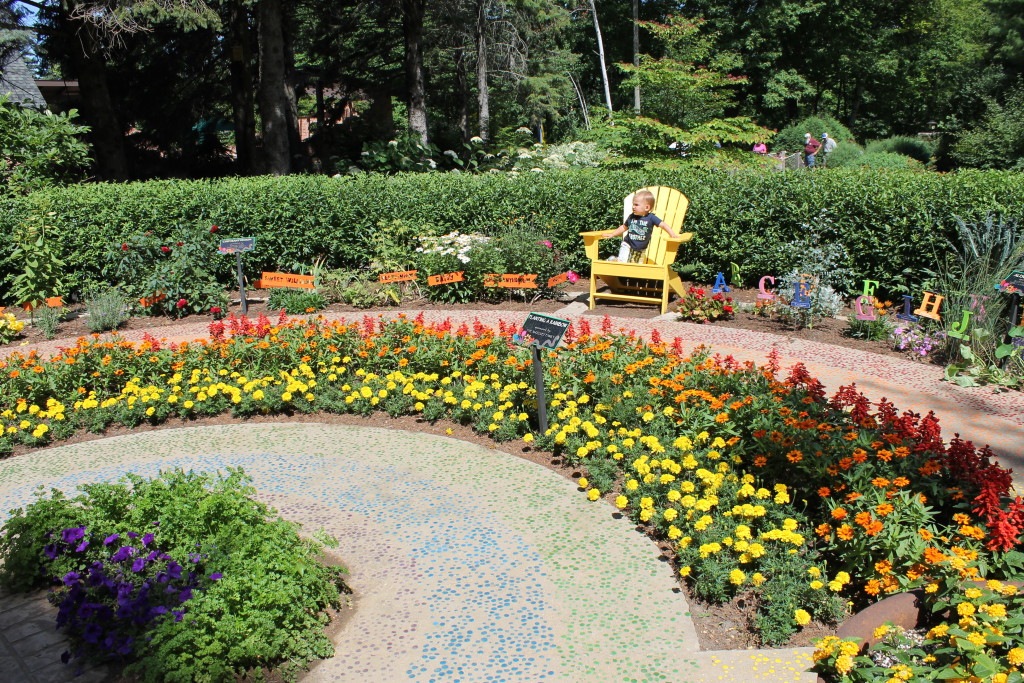 Not only would this be fairly easy to do on a smaller scale at home, but the mass of colors creating the ribbons of the rainbow give you a bright pop of color.  And who doesn't want that all summer long?
#2 Play with the Alphabet
For kids learning their ABC's I think these letters stuck among the plants is a fun visual that doubles as a way to learn the names of plants as well.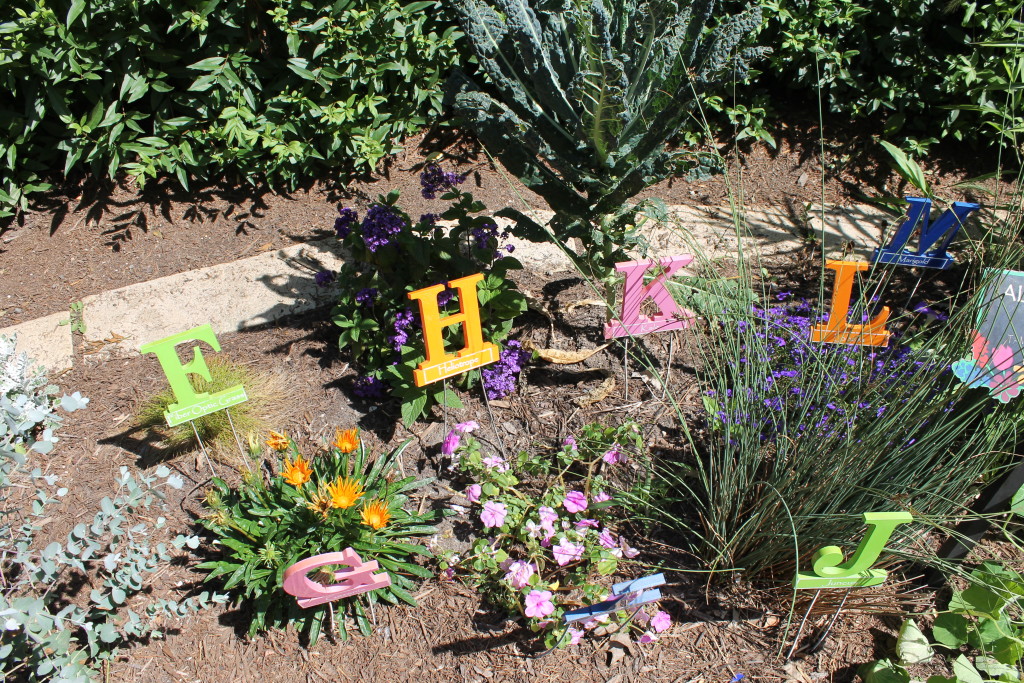 I'd love the challenge of planting one plant for every letter at my home!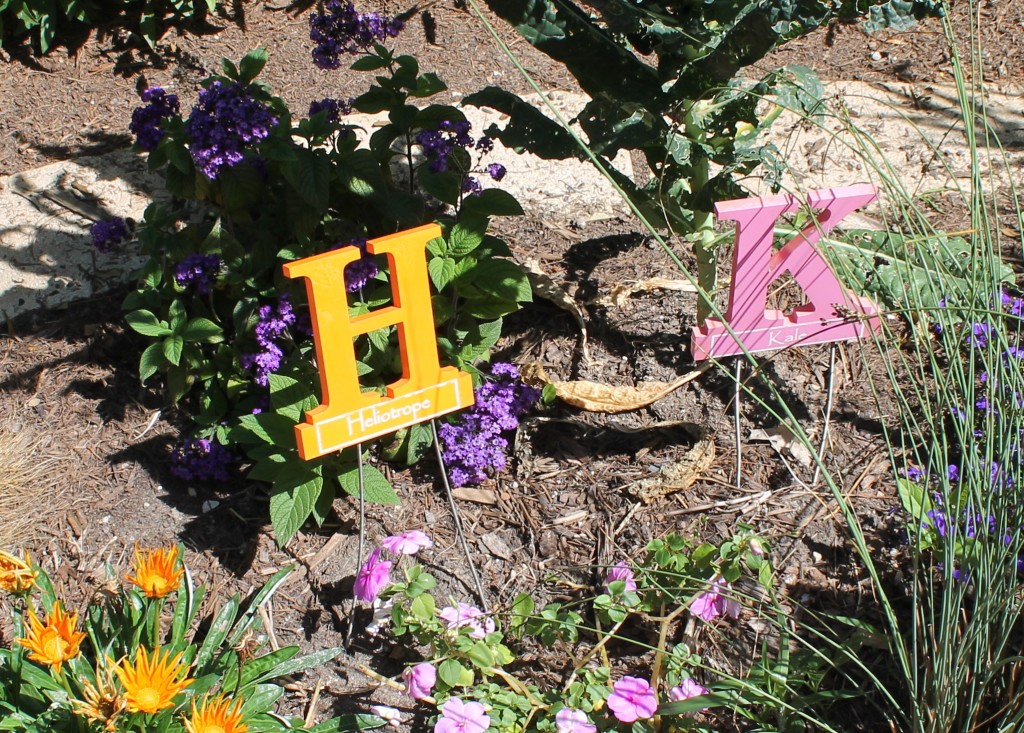 #3 Build a Pond-less Waterfall
This is not a new concept, but it has been on my to-do list for a while!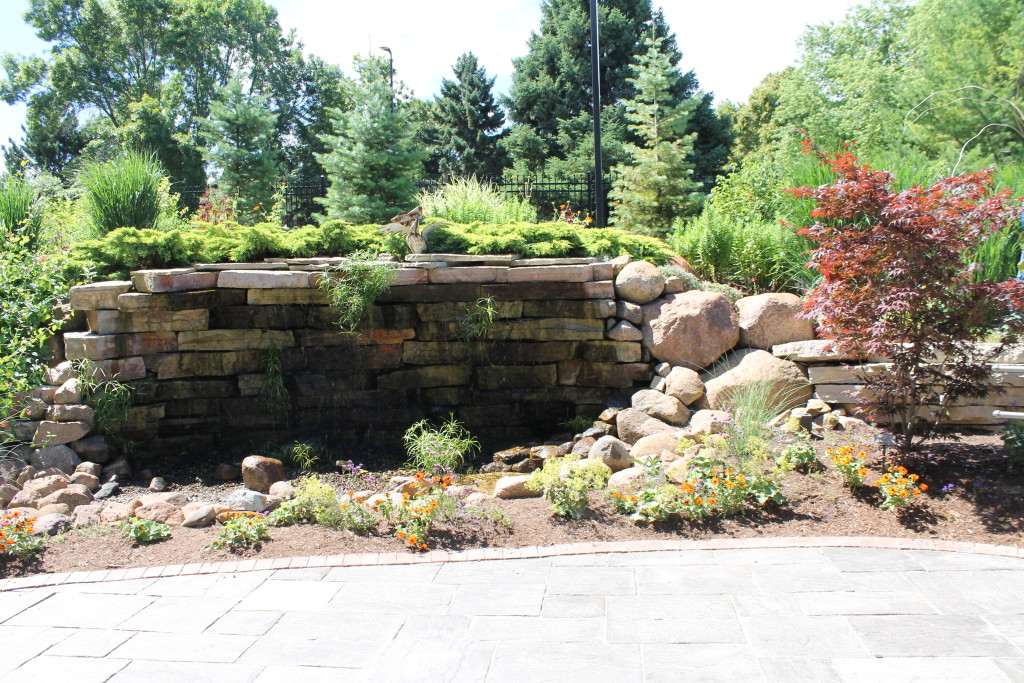 All the beauty and sound of a waterfall without the maintenance of the pond!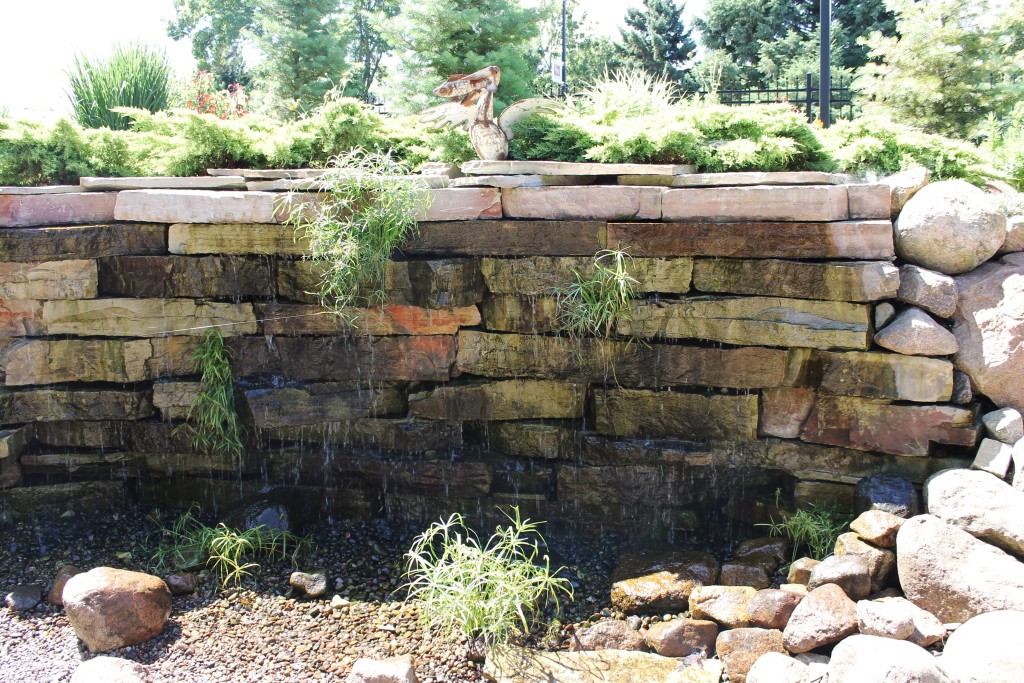 #4 Create a Quiet Place to Read a Book
The main concept of the gardens is to provide you with a place to sit with a book and get lost in the adventure of reading!  My favorite spot was the Three Little Bears vignette.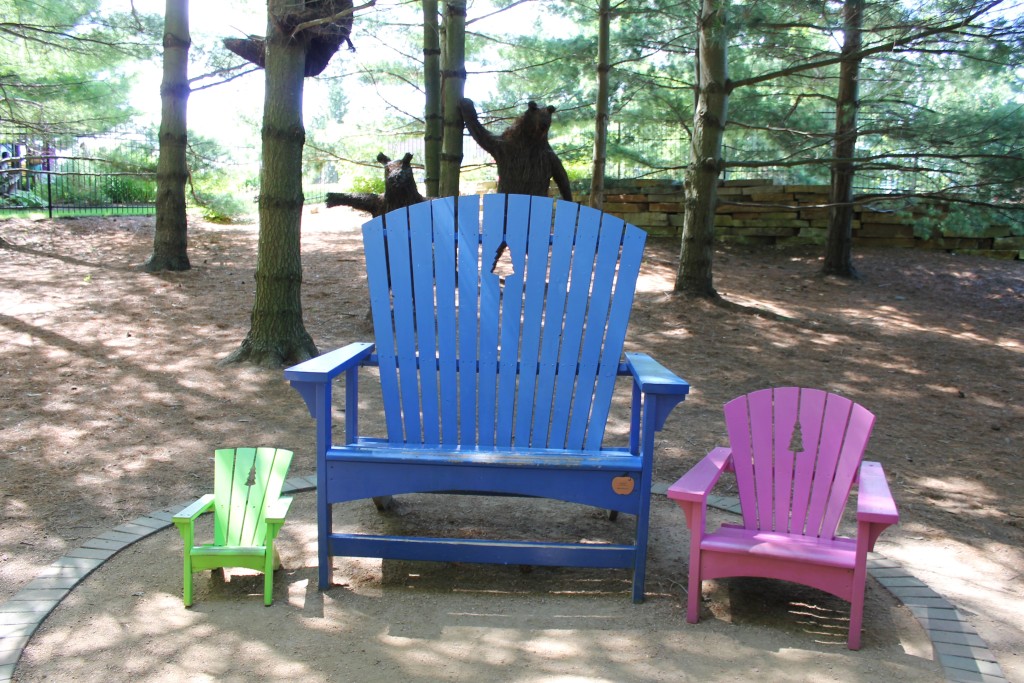 Probably because it was equally practical for sitting down to read and visually obvious of its theme:  The Three Little Bears!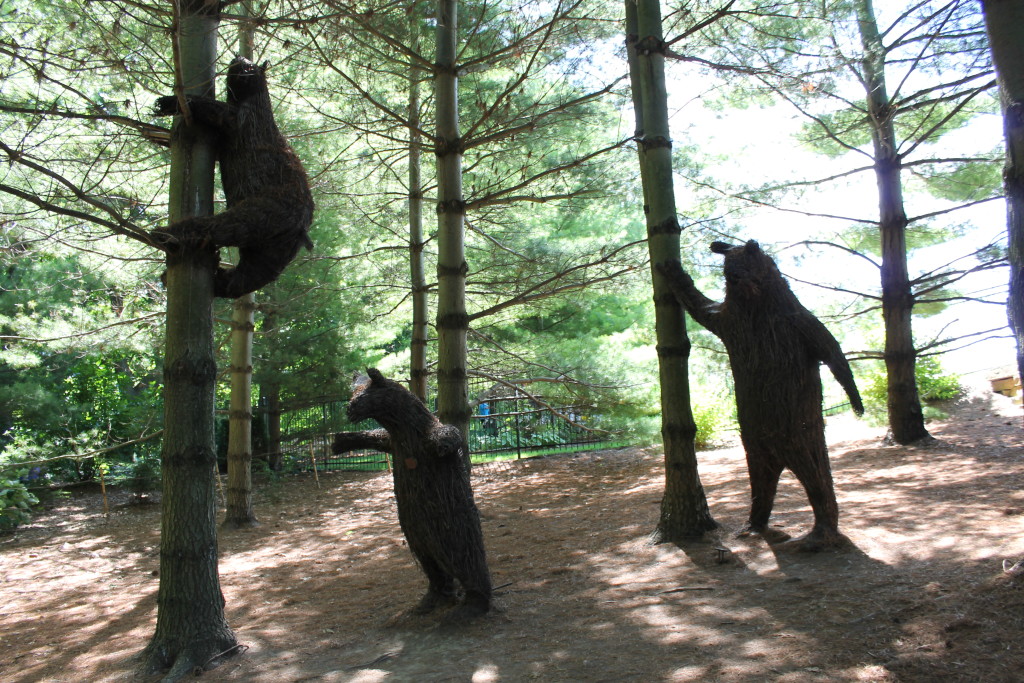 And in case you were wondering how the literature survives day after day in the elements- the books are laminated spiral bound versions of their original self, kept in weather proof boxes inside of the stone pillars throughout the garden.
#5 Decorate with Up-cycled Yard Art
 Going along with a story about a kid who turns garbage into art, one setting was complete with everyday objects re-imagined as yard ornaments.  Up in a tree I spotted this owl…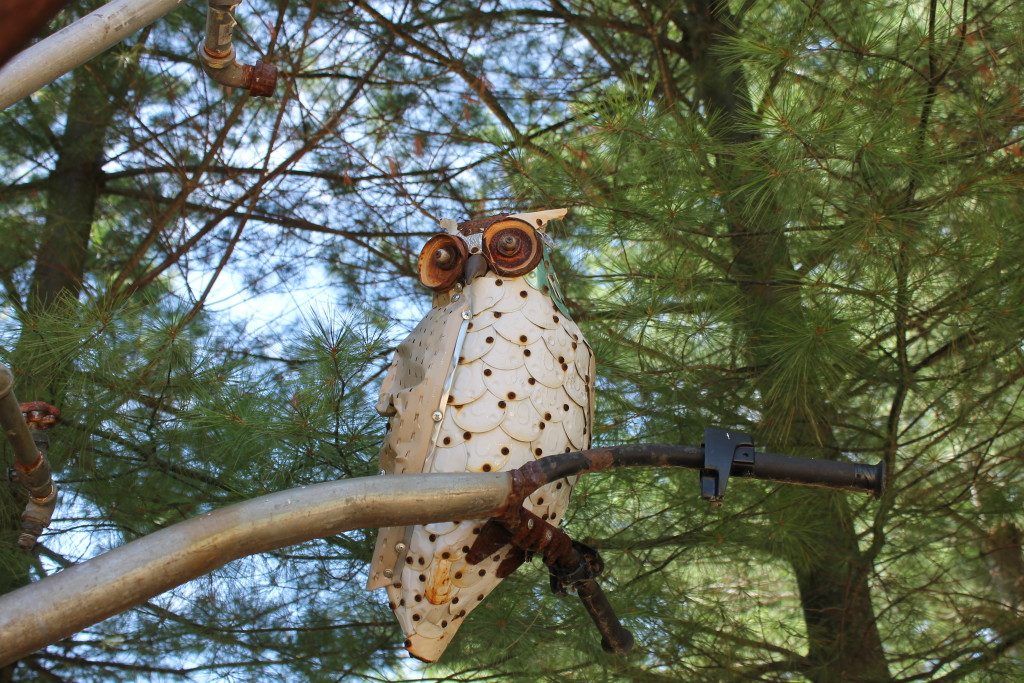 If I stare at him long enough I am sure I can figure out what each of the painted and rusted pieces once were.  All the textures combined with a weather worn patina- this is up-cyling at its best!  It looks one-of-a-kind, so I am guessing if I want one, I'm going to have to make one…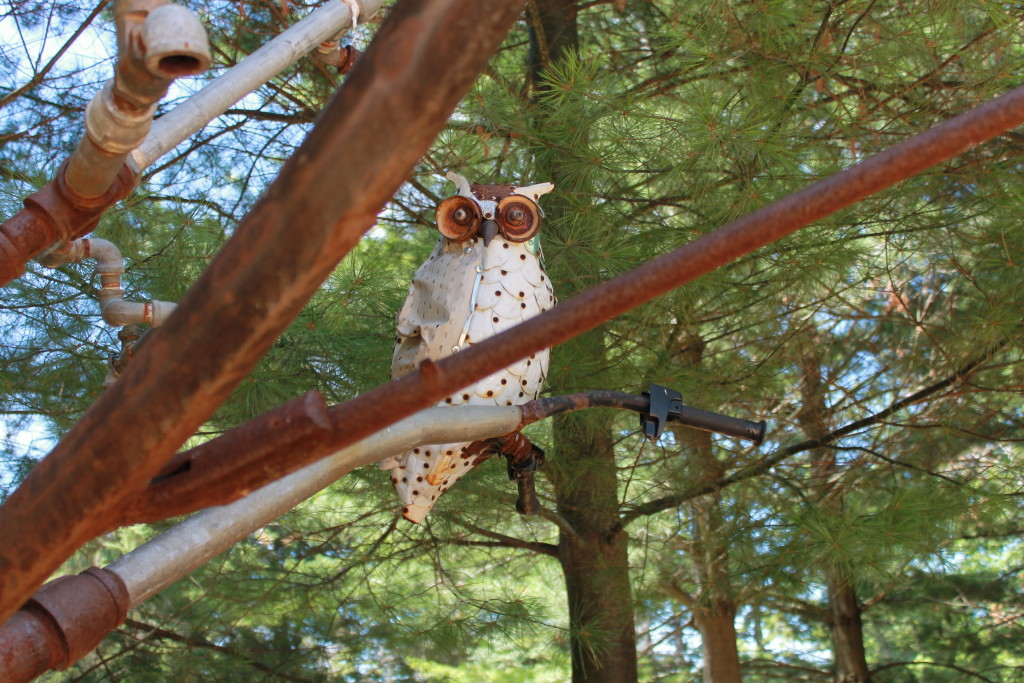 #6 Remodel our Winnie the Pooh Tree…
This is the tree in my parent's woods that my mom has always referred to as- The Winnie the Pooh Tree: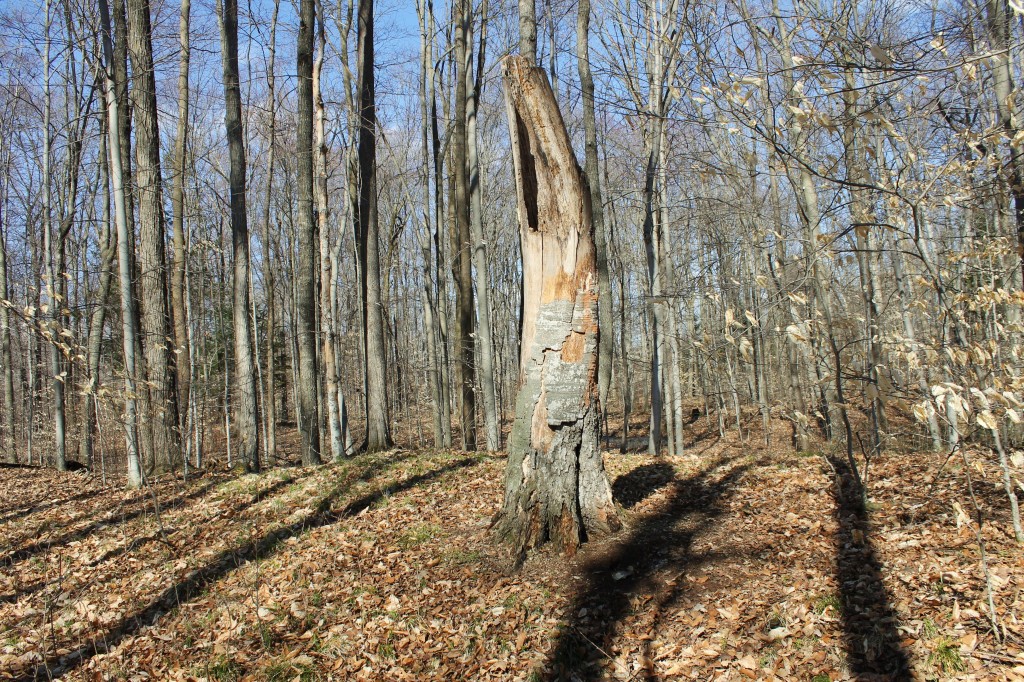 It might need a little sprucing up now that I've seen THIS Winnie the Pooh Tree at Bookworm Gardens: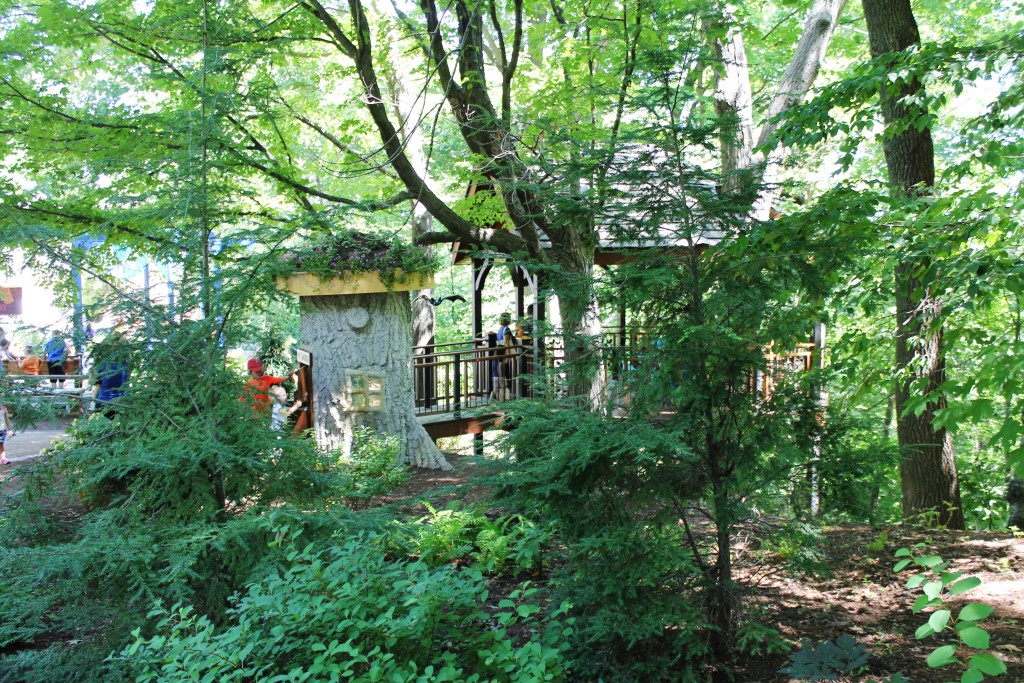 Perched near the edge of a ravine and adorned with a living roof of trailing flowers, this little spot at Bookworm Gardens certainly had the longest line of kids waiting for their chance to peek inside!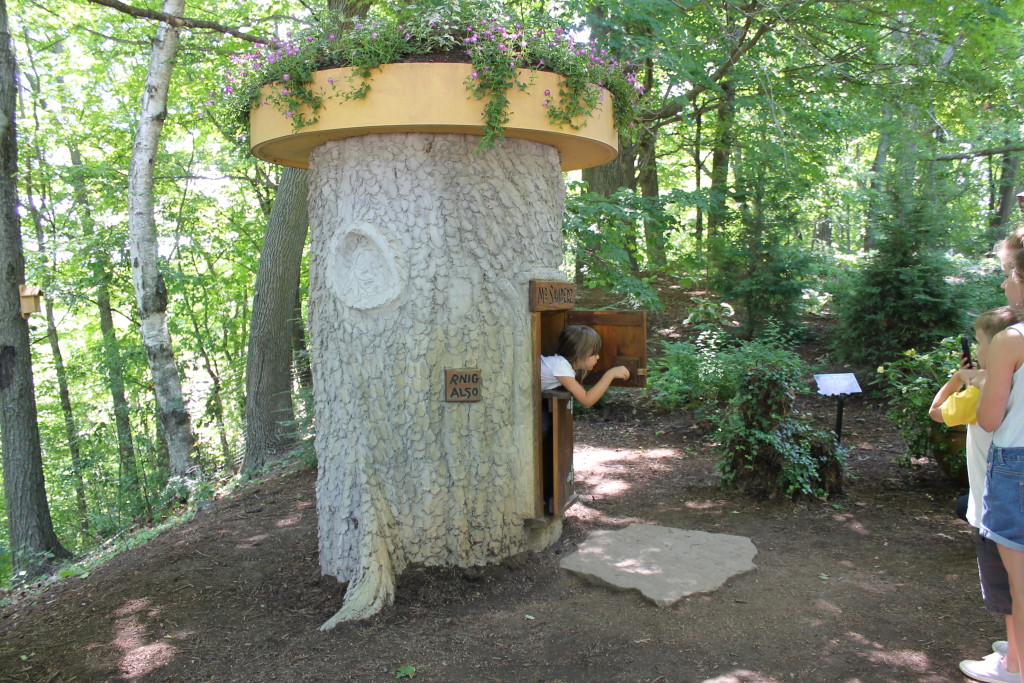 I LOVE this and totally need one in my yard!
Besides those highlights there were many others storybook scenes to take in, including a barn for Charlotte's Web, a Magical School Bus, a koi pond and music garden…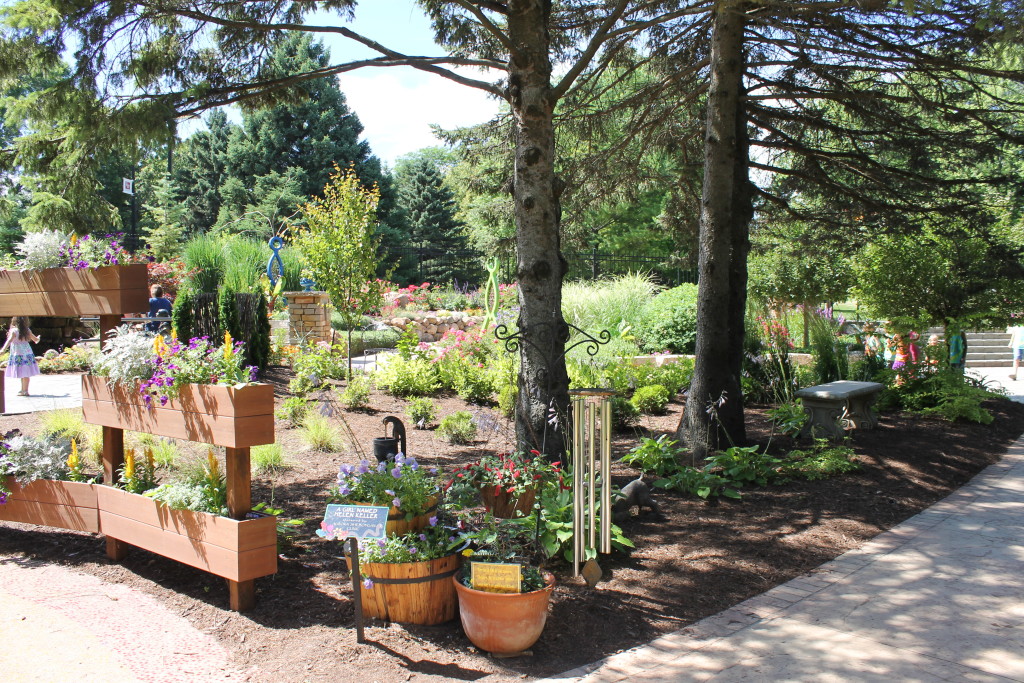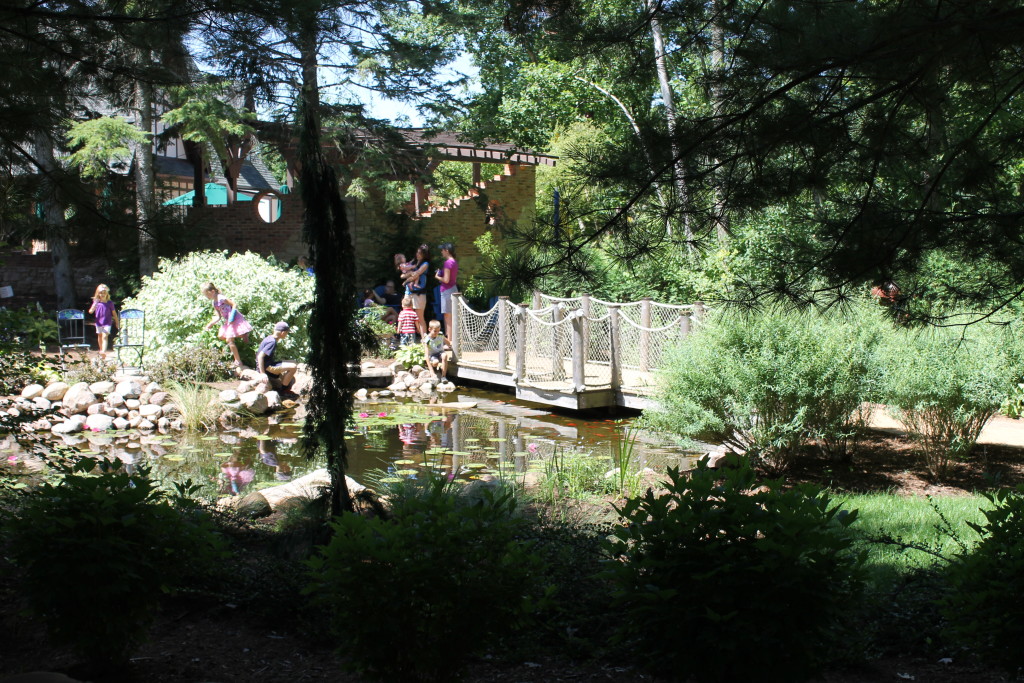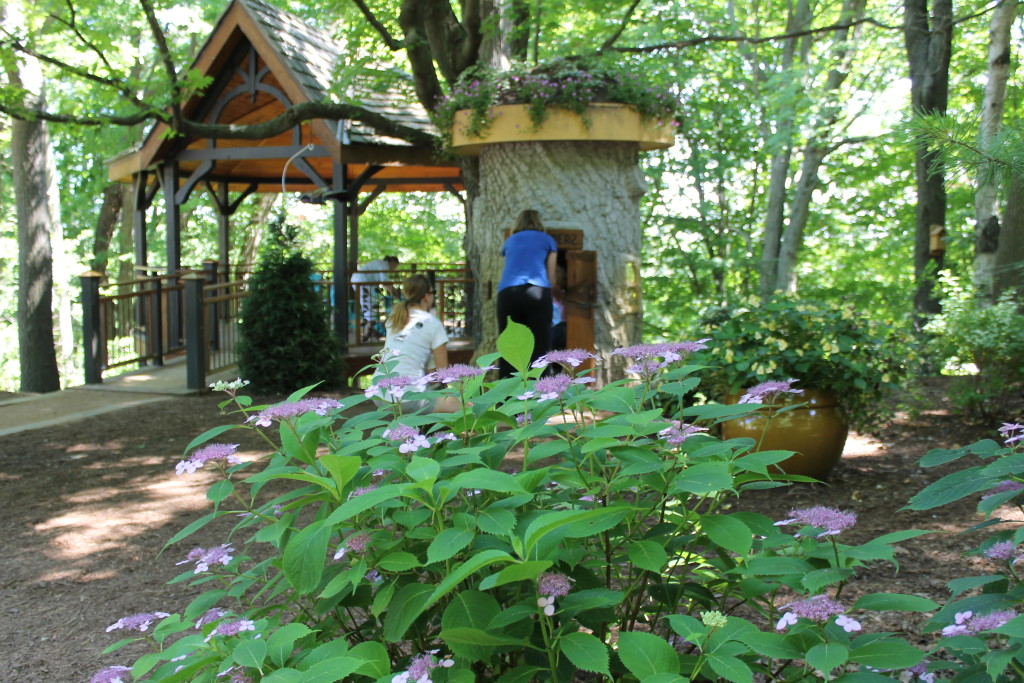 If you are in the Sheboygan area with your children you should totally check this place out- I highly recommend it!