A Wedding Story: How it all turned out!
Last year my friend Anna was dreaming of her perfect Red, White and Blue All-American Wedding a the Rattler Stadium in Appleton…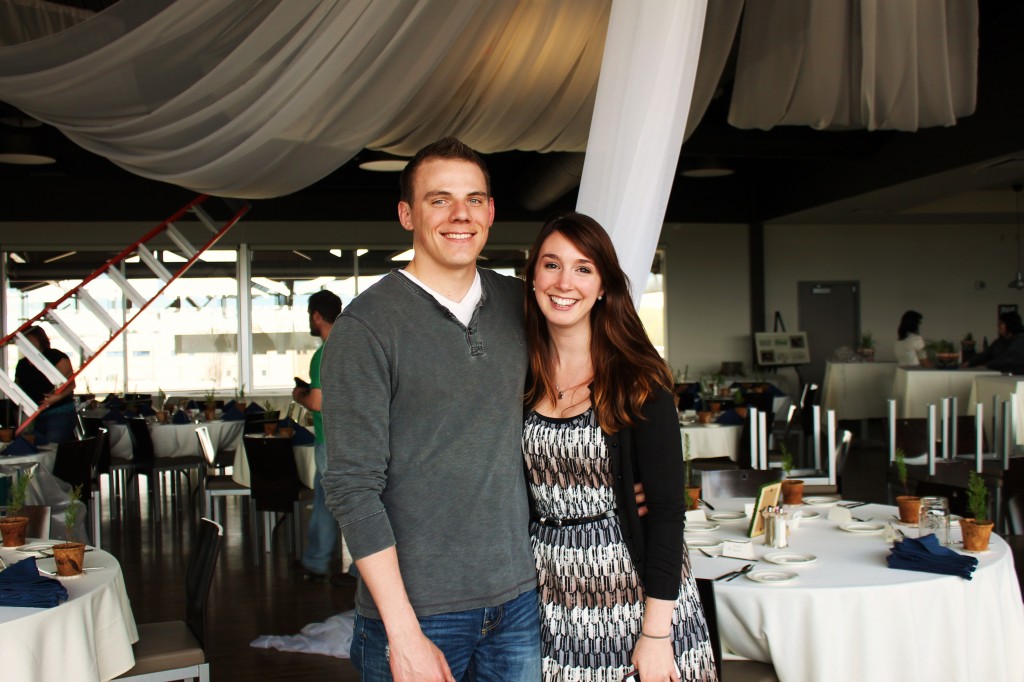 And that was when we began their wedding story!  Since then we had a nautical bridal shower and dabbled with some of the decorations. Now we get to see how it all turned out!
Welcome to the July 3rd Wedding Reception of Anna & PJ!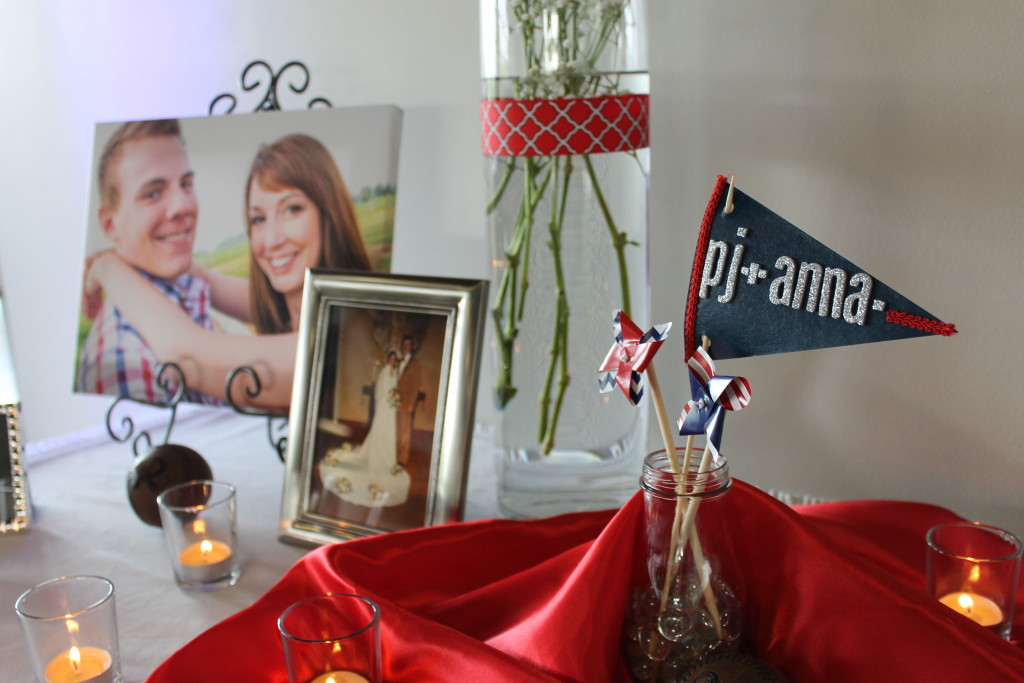 First off- before you ascended the stairs or jumped on the elevator you had to pass by my project to grab your name card.  Anna wanted an open frame look with the cards clipped to wires.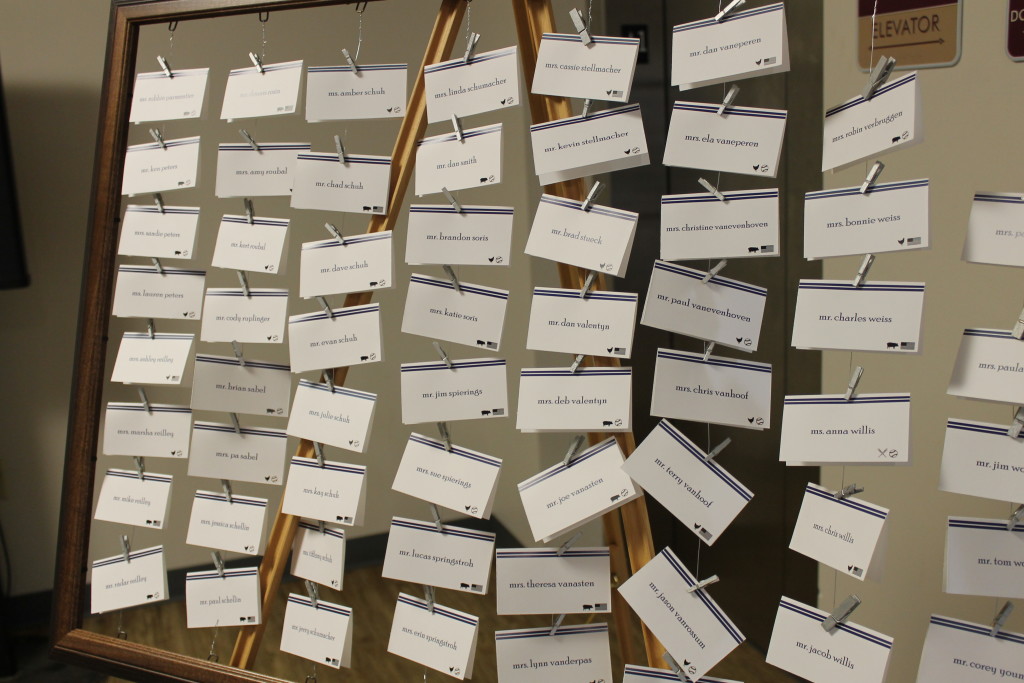 I used some simple poster frames I already had and nailed u-hooks every 4″ and then strung a small silver jewelry wire across from end to end.  Then Anna used her mini clothespins that she spray painted to attach the cards.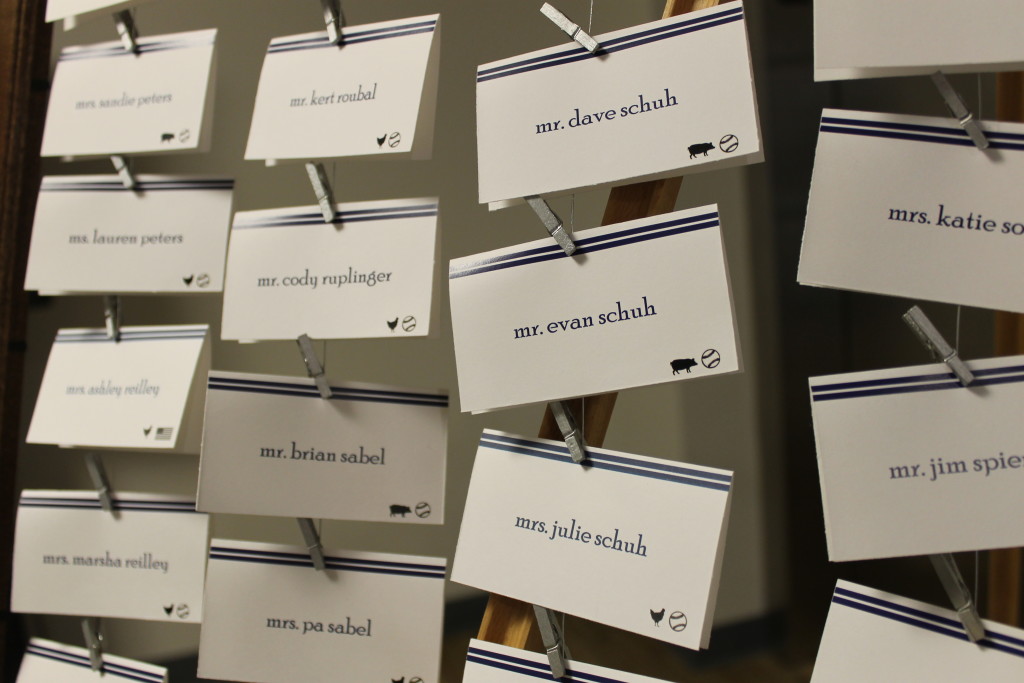 A few of the cards flipped and twisted and even though I did my best to straighten them- I decided that this is what gives a display like this character over placing them neat and orderly on a table- and I got over it!
Next up- as you entered the reception room overlooking the stadium you were greeted with the same breathtaking view I remember from when we toured the venue last year…only this time it was all of Anna's red, white and blue décor…
There were so many great details from the head table: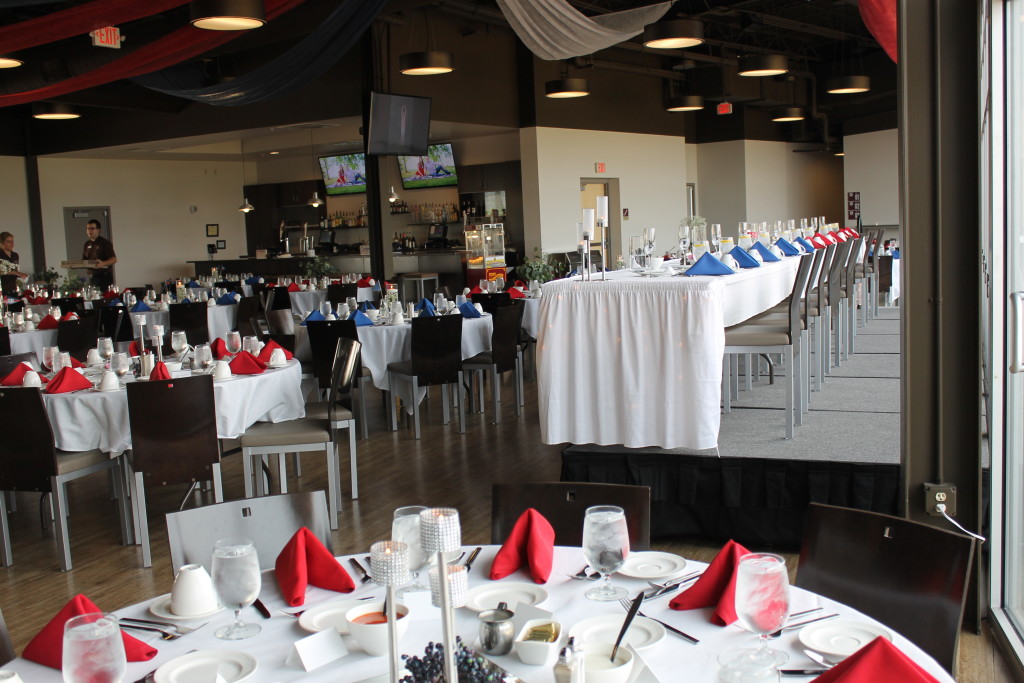 To the sign-in table: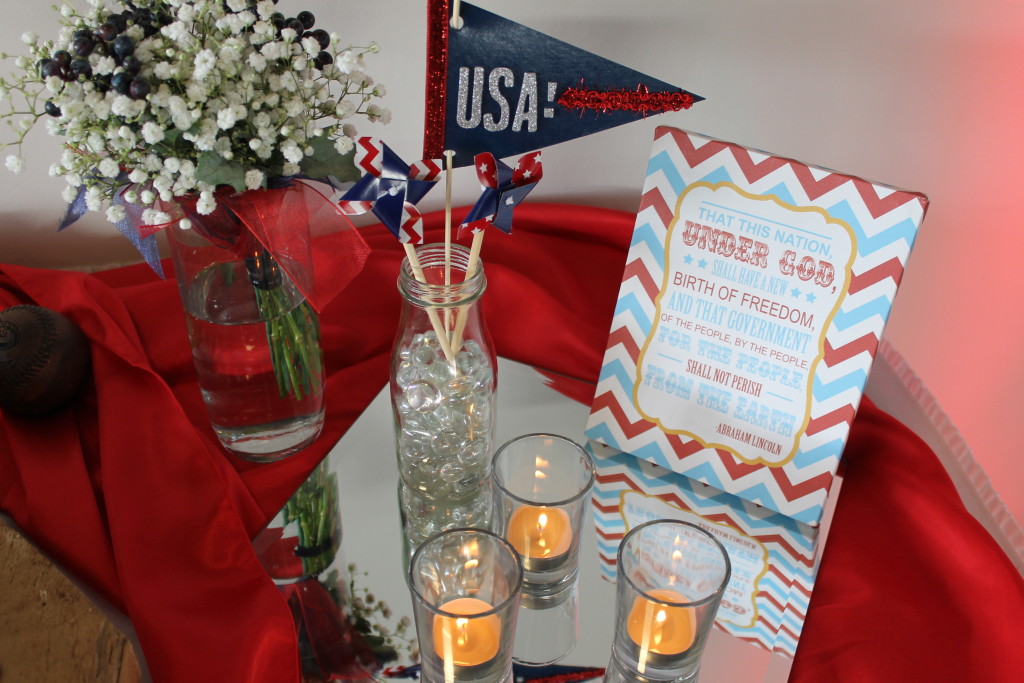 With the home-plate registry: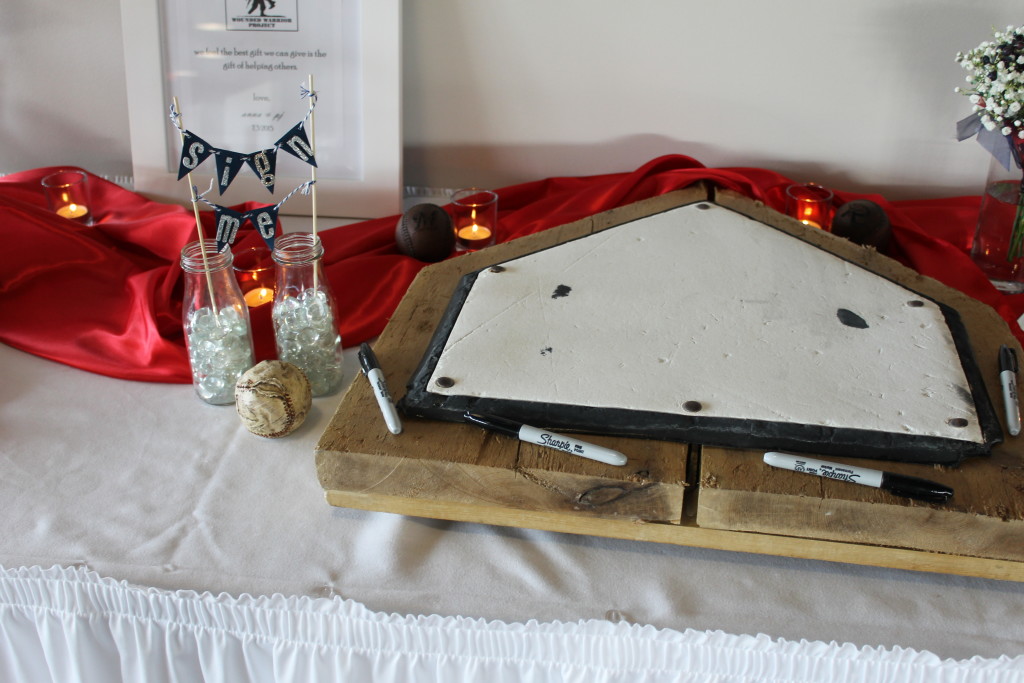 And the view of their engagement photo on the stadium scoreboard: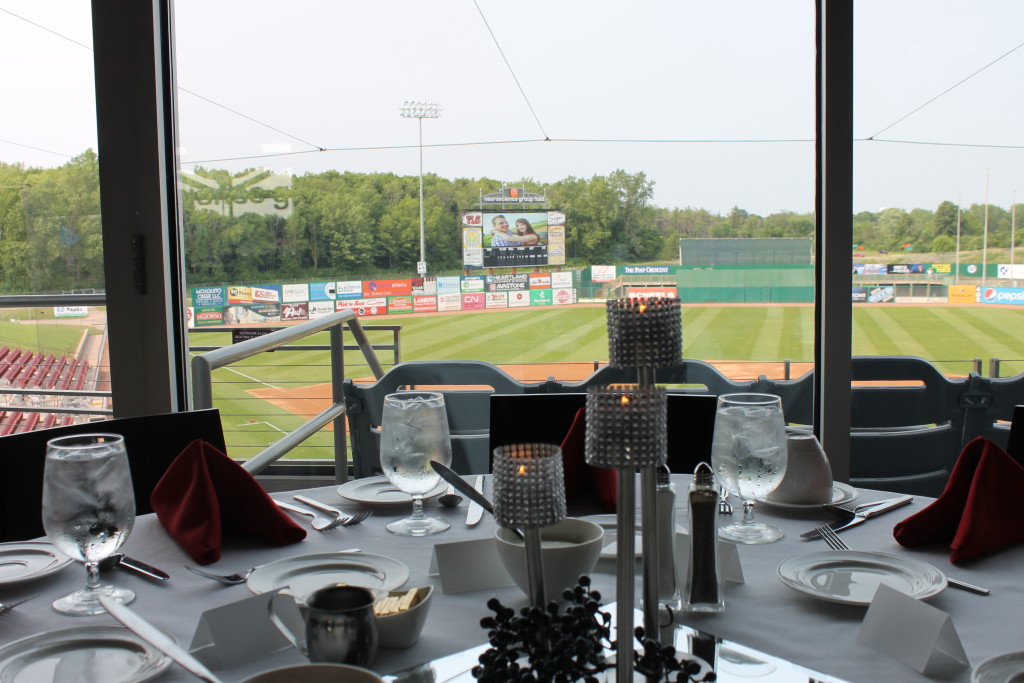 Every table had a slightly different arrangement from the baby's breath in a tall water vase: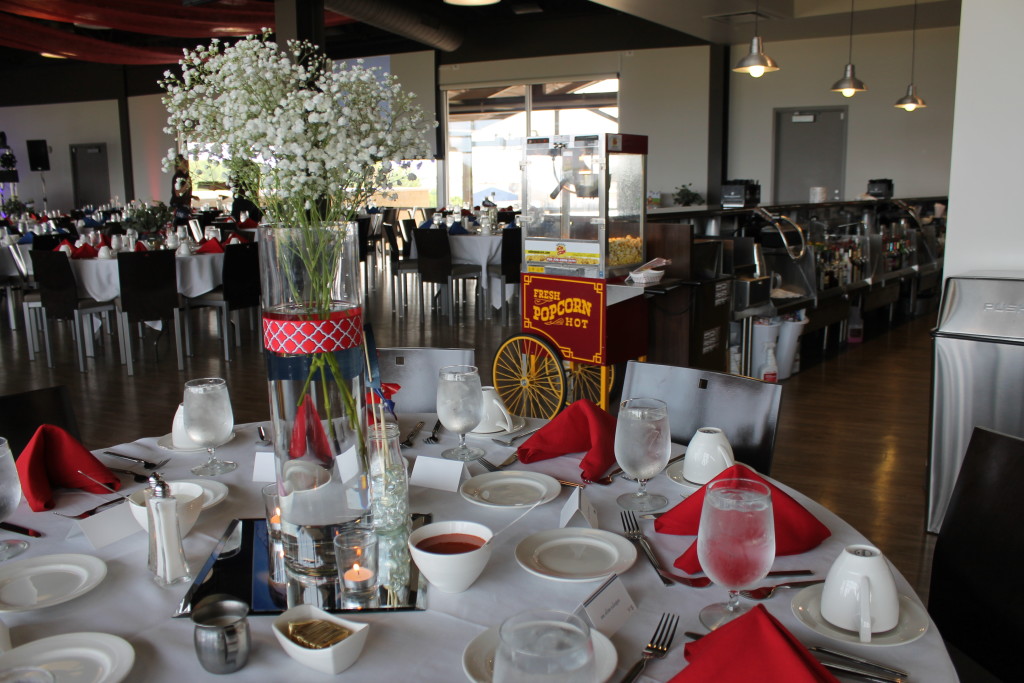 To the smaller greener arrangements that we tucked the custom pennants next to: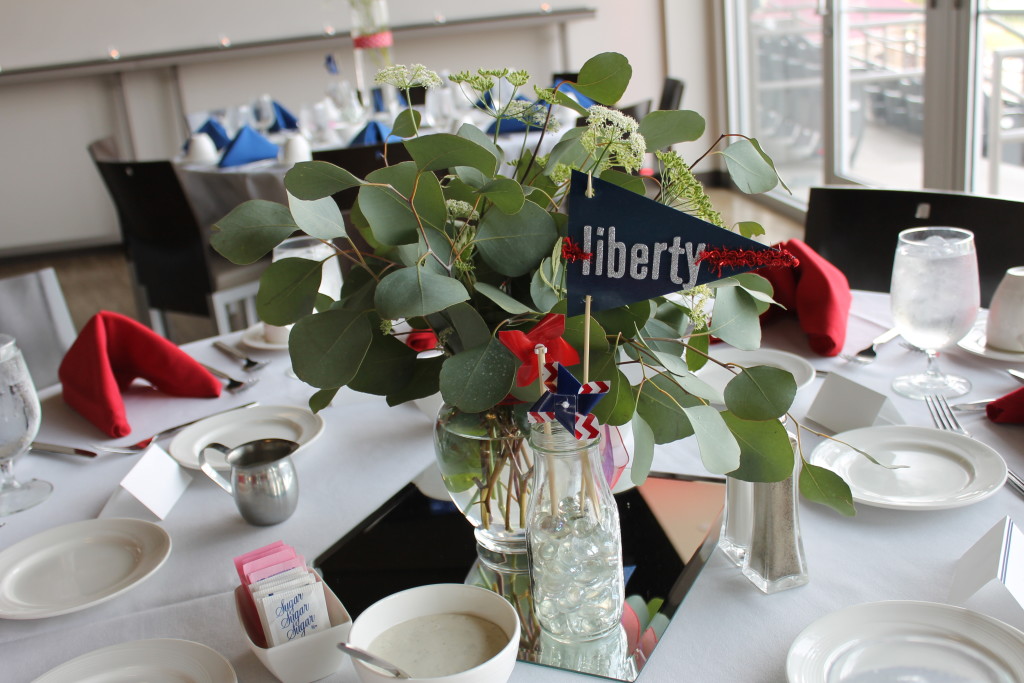 The dessert table featured a single apple pie for the couple to cut made extra cute by Anna's "love pennant" cake topper!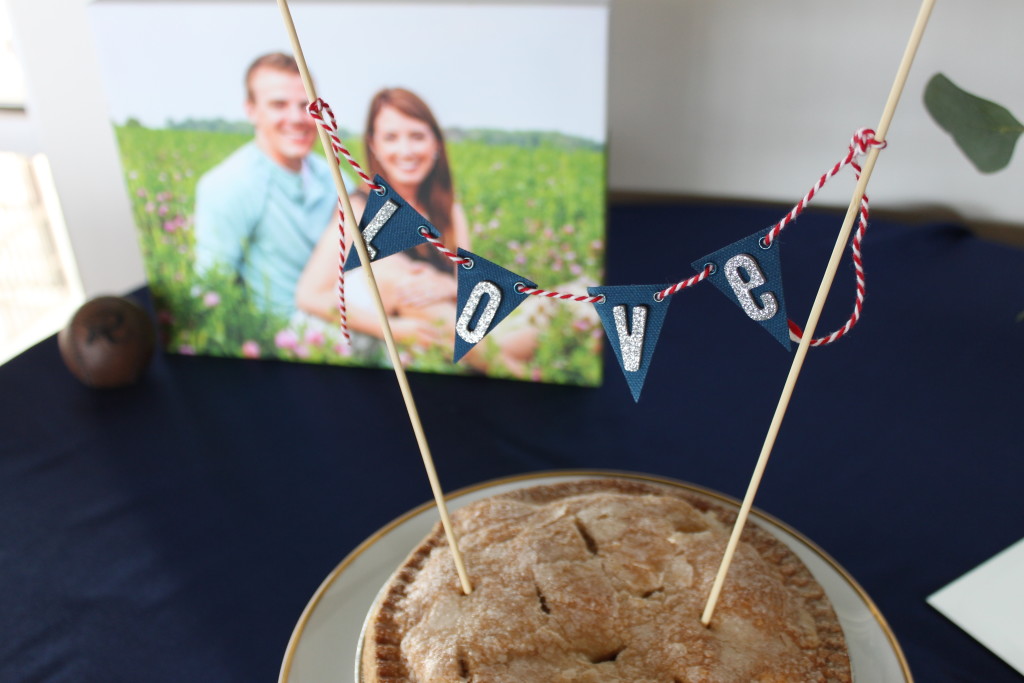 And to keep the All-American theme alive there was fresh popcorn all night long!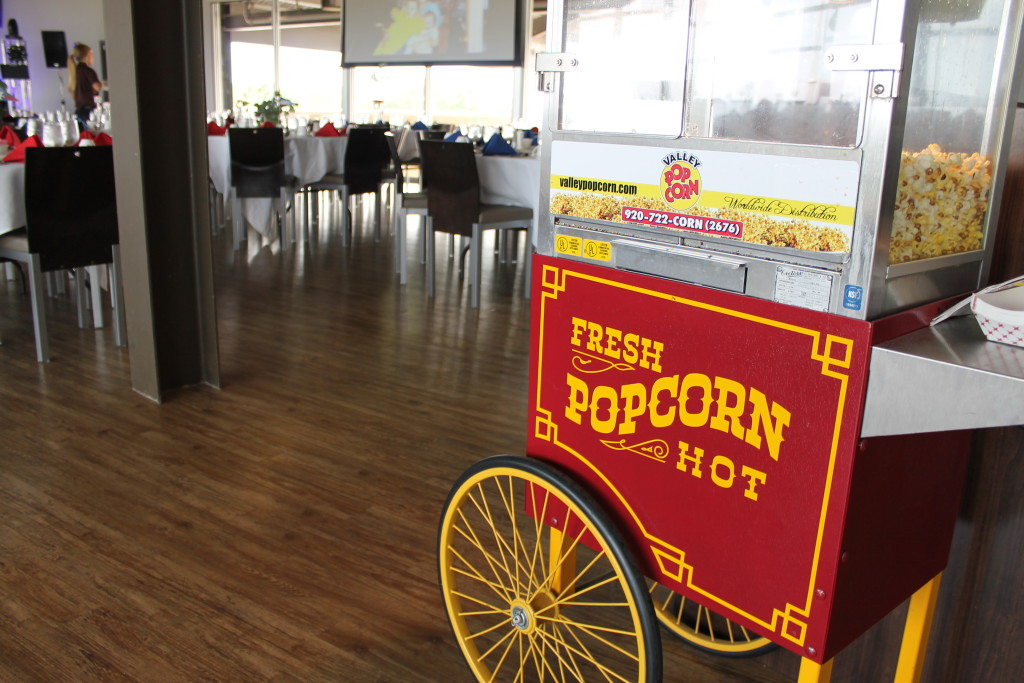 Not to mention a special "hot dog bar" as a snack during the dance!
By the end of the evening the home plate was full of messages from guests!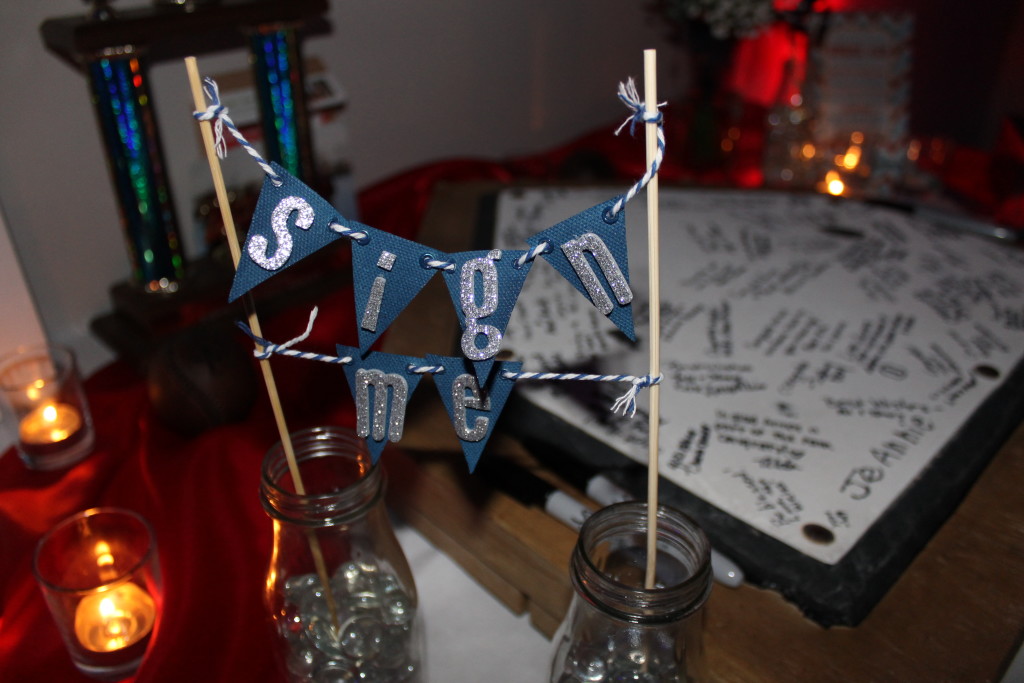 And Fang, the Timber Rattler's mascot, even made an appearance on the dance floor.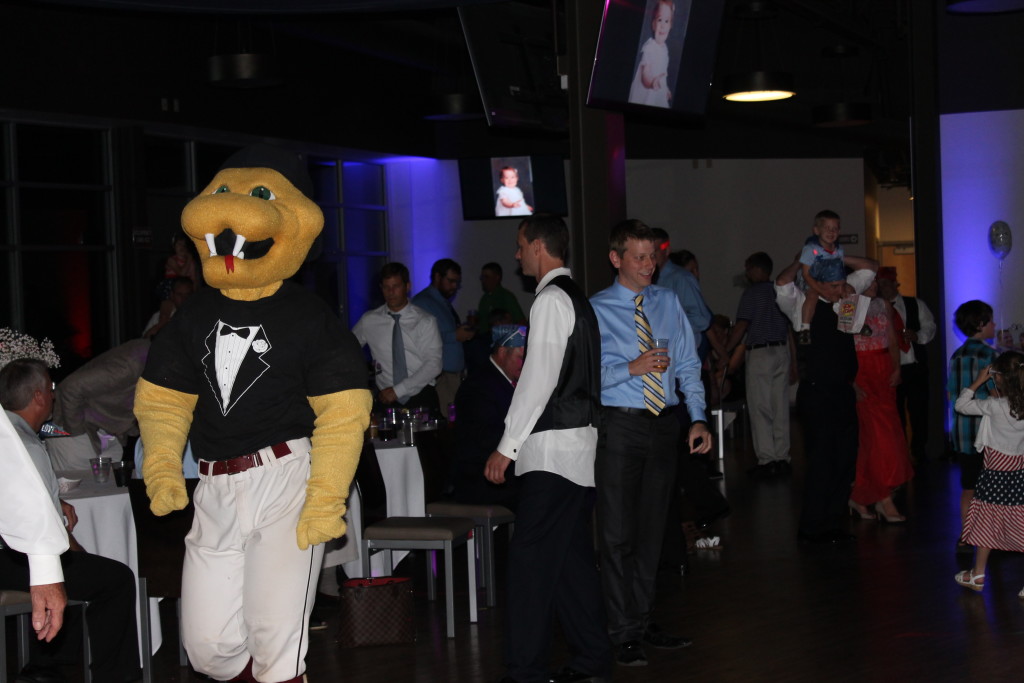 You could tell the Bride was having the time of her life!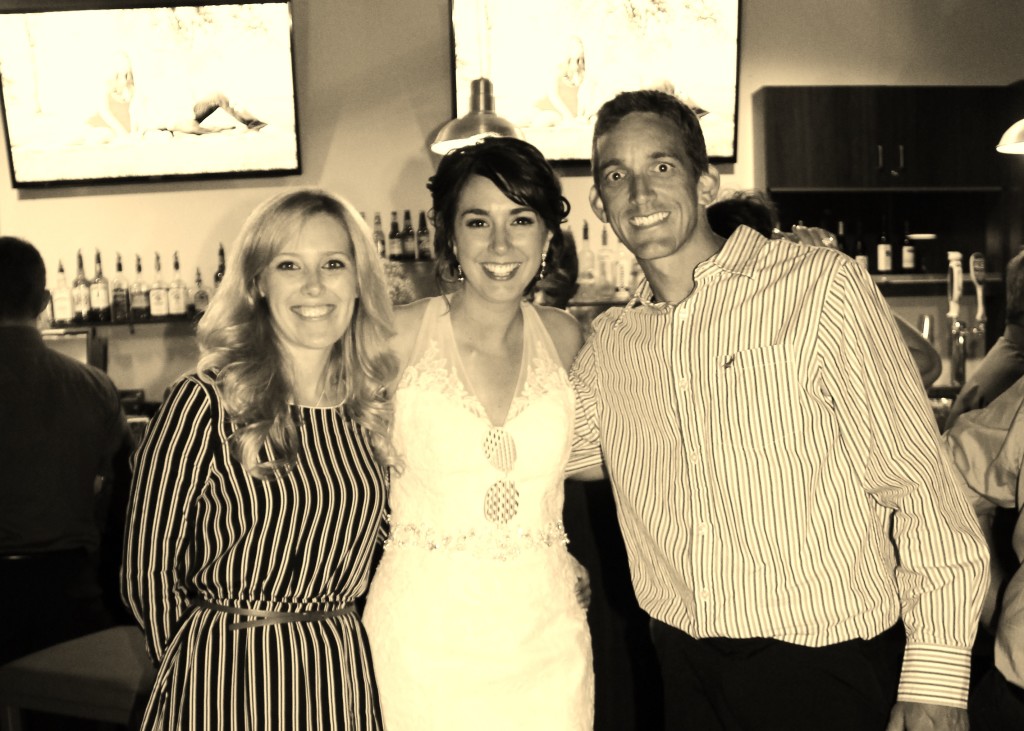 And as Nick and I moved out to the stands to eat our hot dogs with the distant boom of early Fourth of July Fireworks echoing in the distance…
It occurred to me that this was one of those weddings you will never forget being a part of!
Congrats Anna & PJ!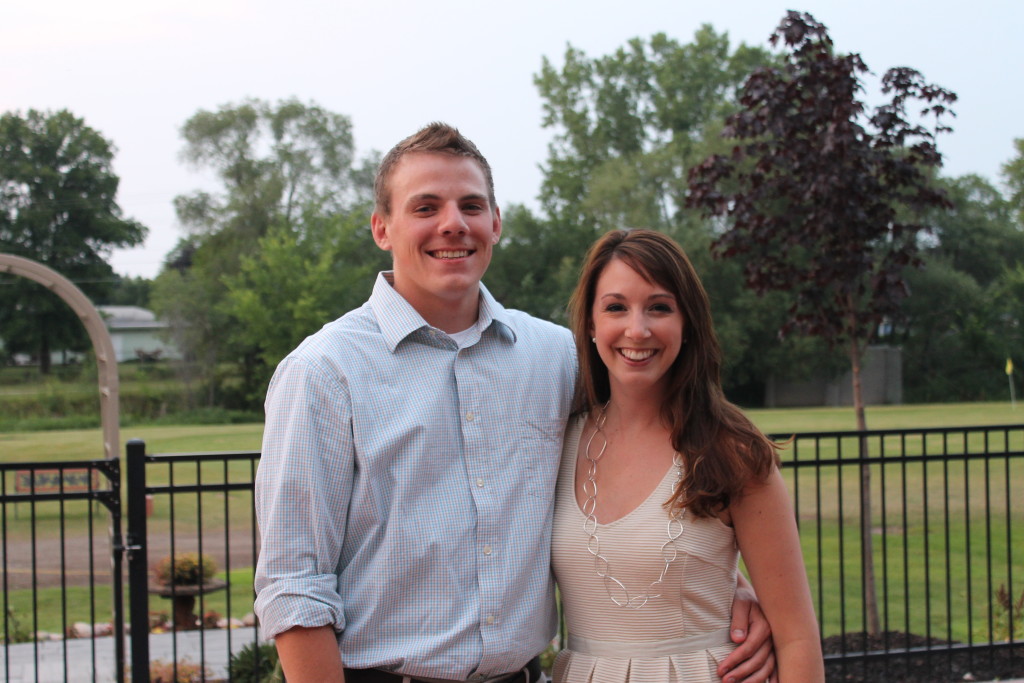 (Now we can really focus on decorating your new home!)
More from A Wedding Story!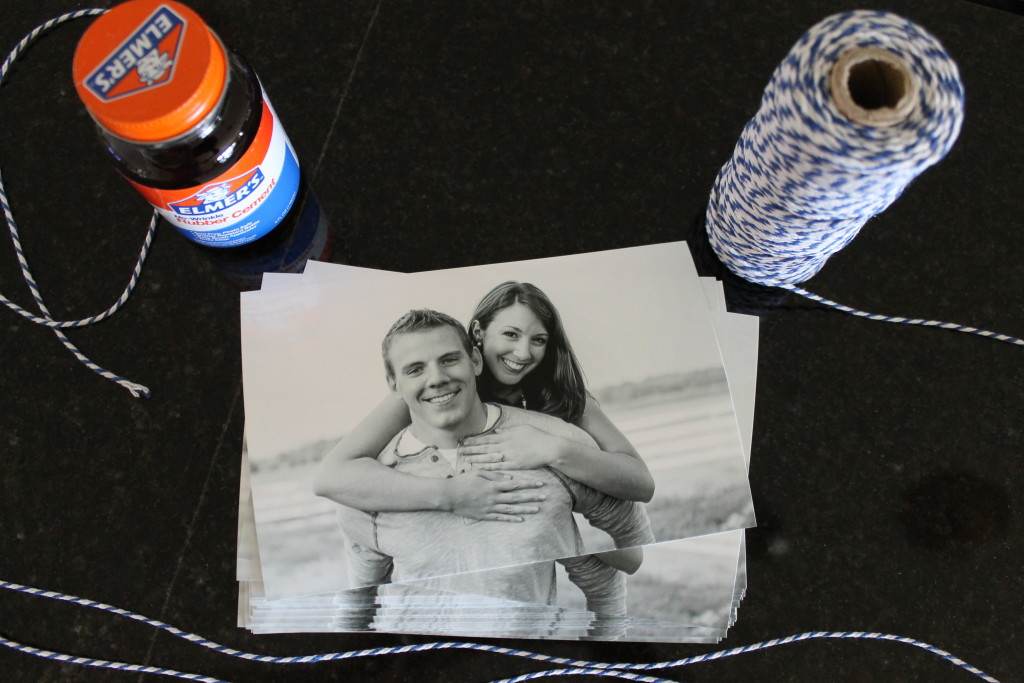 See all the materials used for the finished projects you viewed above!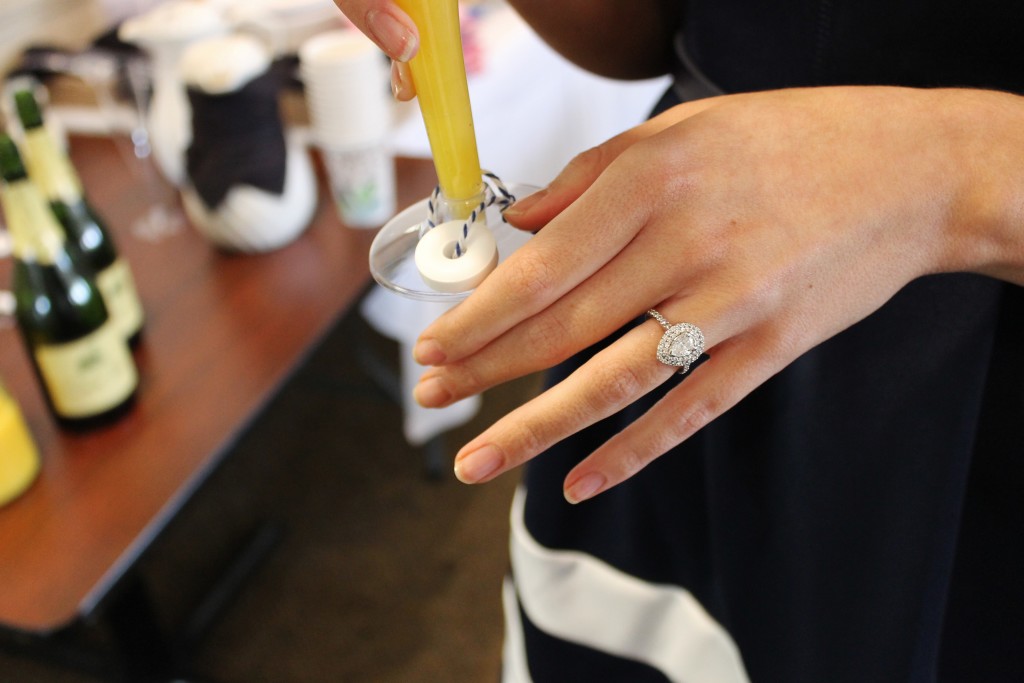 See all the details from this perfect shower theme for Anna!
How it all Began-