Favorite Photo: March Moonlight
Last week was my dad's birthday and instead of the usual March snowstorm that he always said plagued his childhood parties, we were having a subtle meltdown.  This left the snow in the field with a thin glazing of ice.  Combine that with the massively bright full moon and it gave off the most stunning reflection!  Hard to believe this photo is NOT in black and white!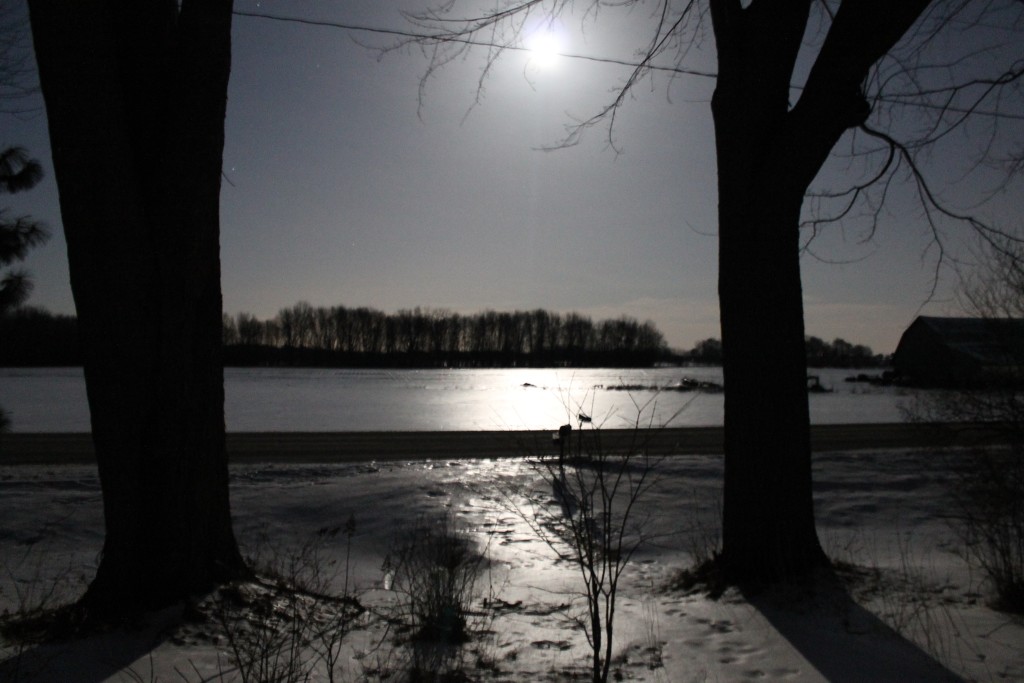 It reminded my of our recent trip to St. Lucia when we walked the beach and the moon reflected off the waves of the ocean!  Of course my ocean-field is much calmer (and colder) but it reminds me that beauty is everywhere!