Favorite Photo: December 2014
What began as a sharp and bitter world of white in mid-November slowly dissolved into many fog-filled evenings and early mornings in December.  The fog seemed to steal the snow each time it rolled through until the ground on Christmas day was left naked and muddy.  Here are some favorite photos of the pond on my parents property deep within one of those foggy days before all the snow had been stolen.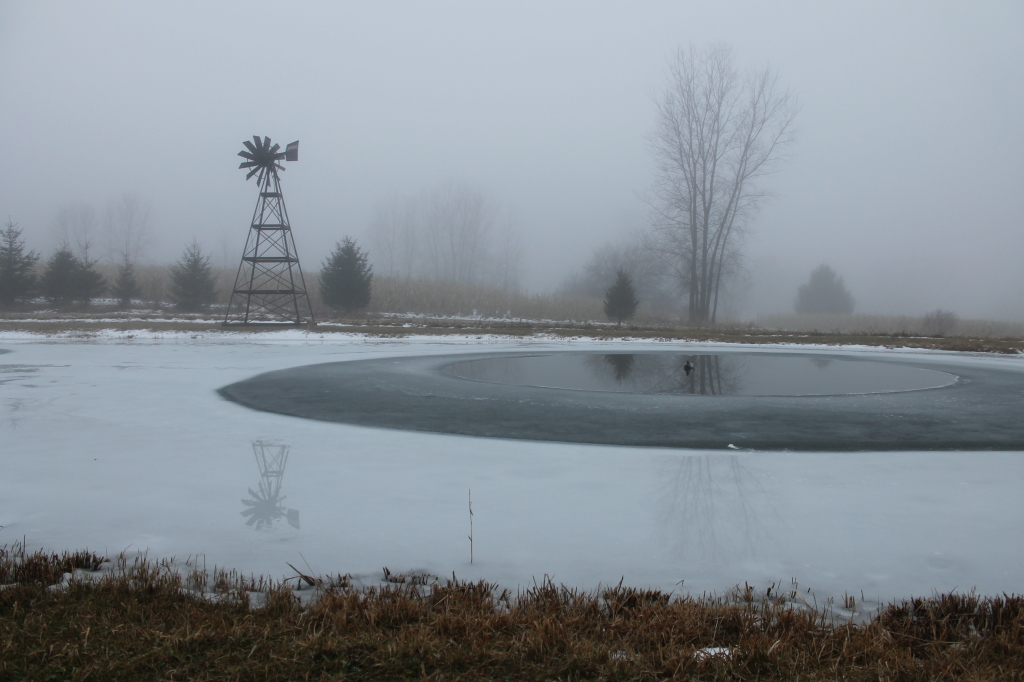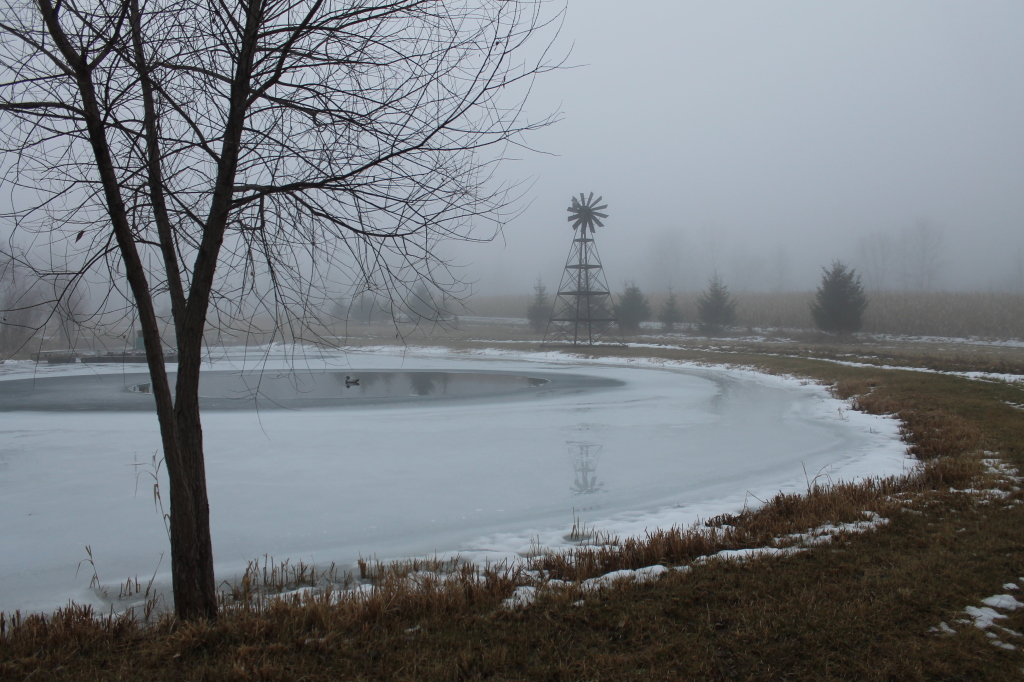 My favorite thing about these photos is how you can see the reflections of the windmill and trees in the ice.   Just shadows on the ghostly opaque surface…
Here's hoping the New Year brings as many favorite photos!