How to style a Pumpkin Photo Shoot in a Jeep
I had this idea that we should take pictures of the Jeep in front of our barn with the back full of pumpkins.  Even though I had the awesome pumpkin patch experience and got a ton of pumpkins for $20, it was not quite the overflowing tailgate I had expected, so I improvised…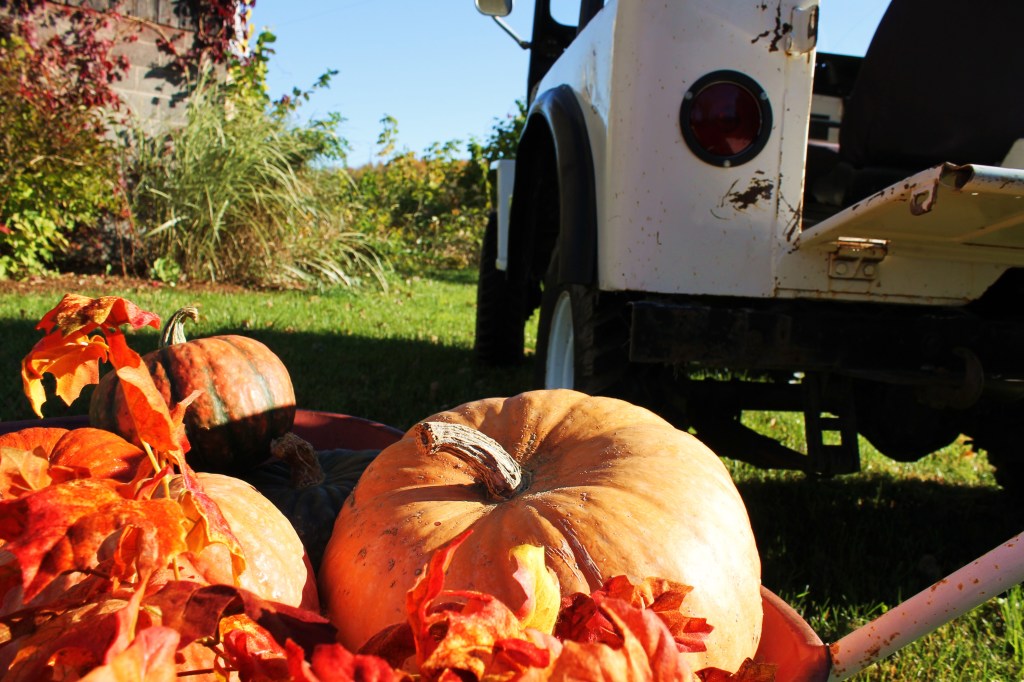 Here's how I went from this wheelbarrow full of pumpkins to this fully realized photo shoot in three easy steps!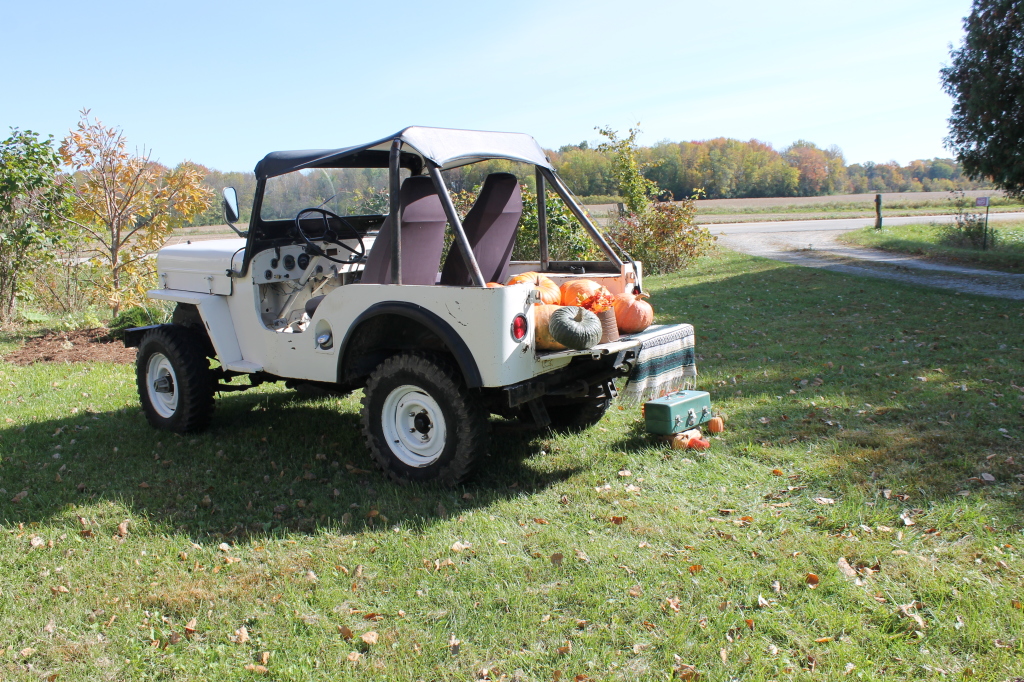 Step One:  Create illusion
I needed to add height and quantity to my pumpkins.  I had limited time to make this photo shoot happen, so I basically needed to use stuff I had lying around…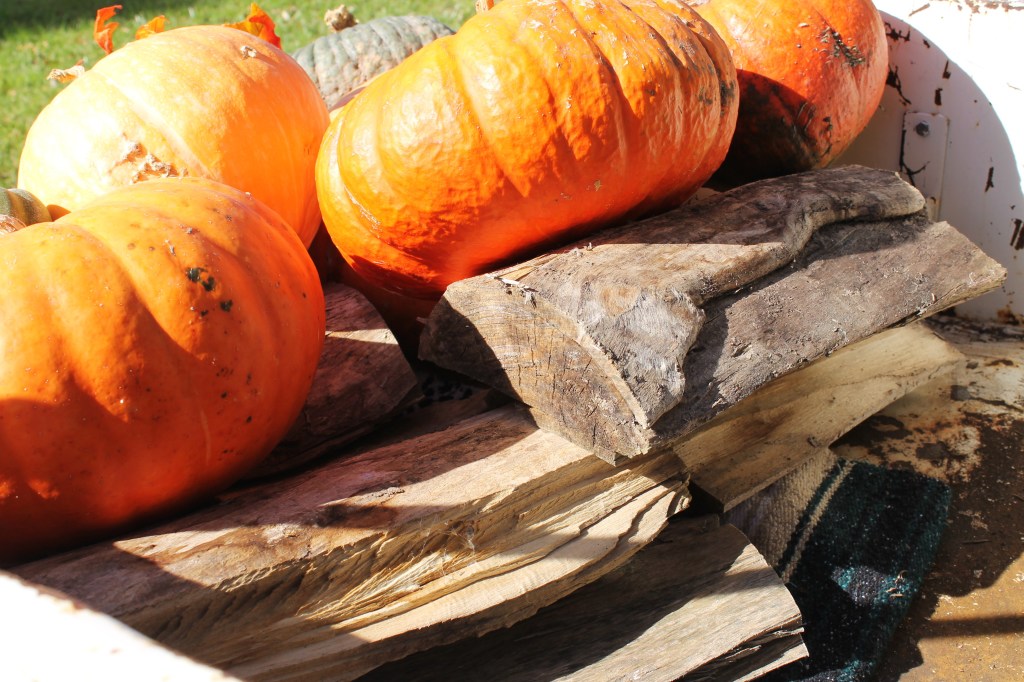 I stuffed split logs underneath the pumpkins in the back to raise them up and to keep them tilted on their sides without rolling.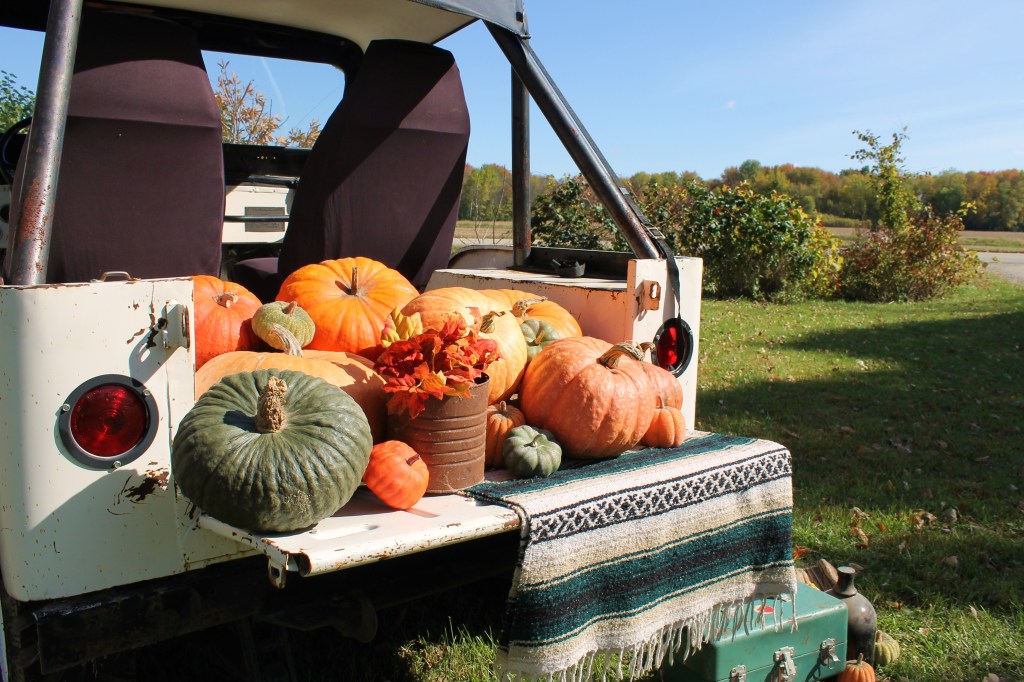 Step Two: Add Accessories
It took me a while to pull together the pieces for the photo shoot beyond the pumpkins. I started with the navajo blanket, which just felt very fall to me.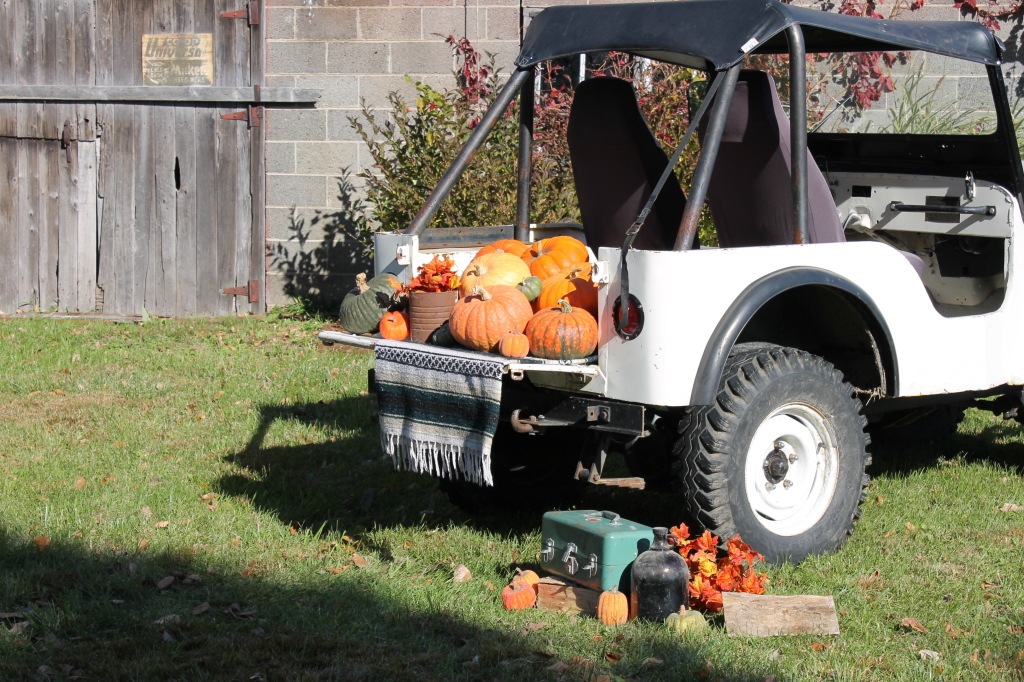 Then I grabbed the tacklebox from our kitchen.  I liked the brighter pop of color it added.  The  growler was a last minute add from our barn.  Authentic dust on that one!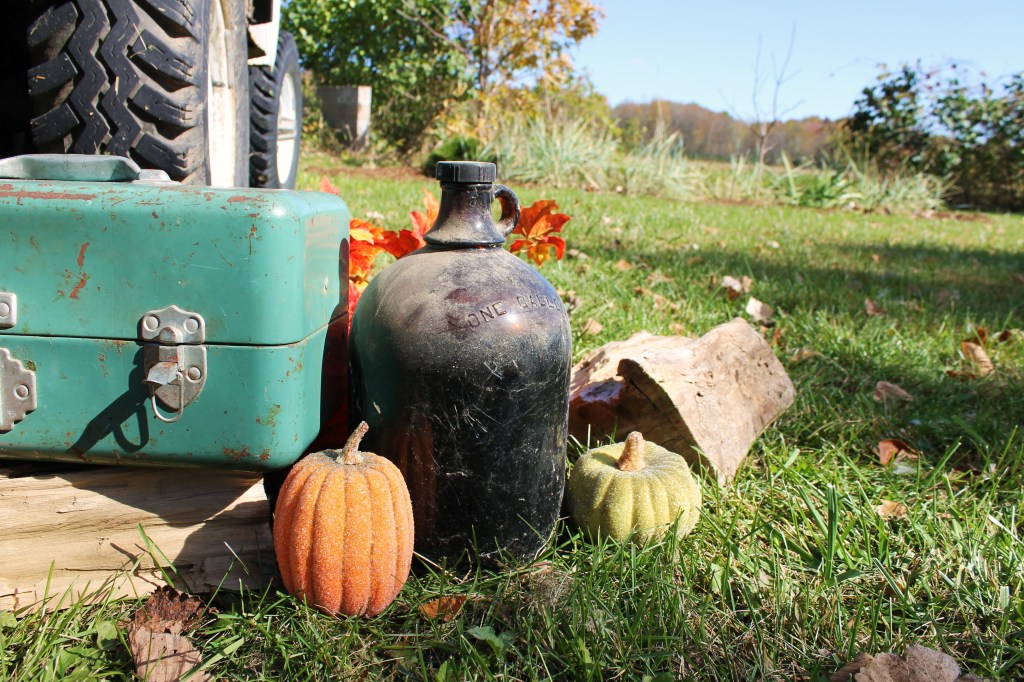 After finessing a few faux pumpkins into the mix and some leaves for texture, I added the rusty coffee can to fill a small awkward spot.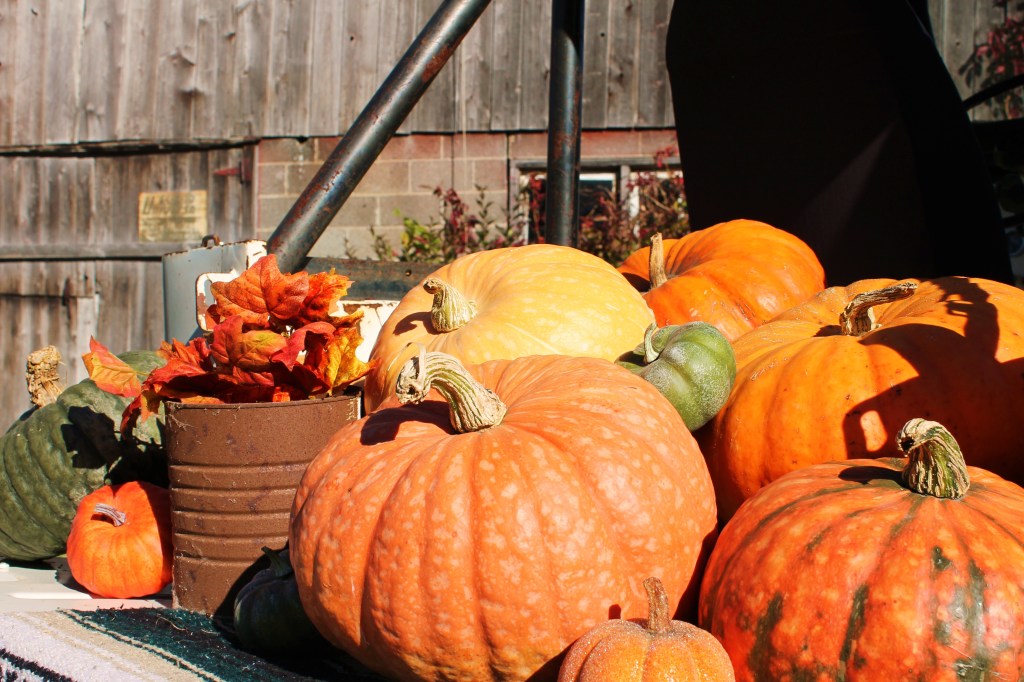 Again- just grabbed stuff I had lying around.  I tried a few lanterns I had from inside the house, but ultimately the more organic rust of the tin felt more natural.
Step Three:  Try different angles
I am by no means a professional photographer, nor do I claim to know that many tricks, but when I photograph vehicles I like to shoot from a variety of angles.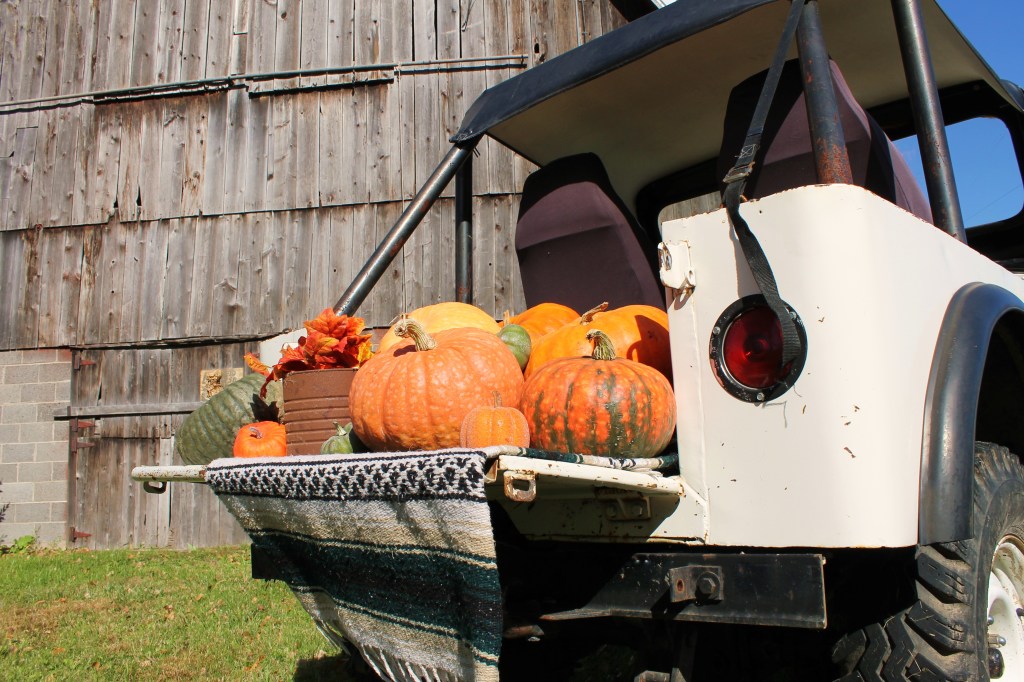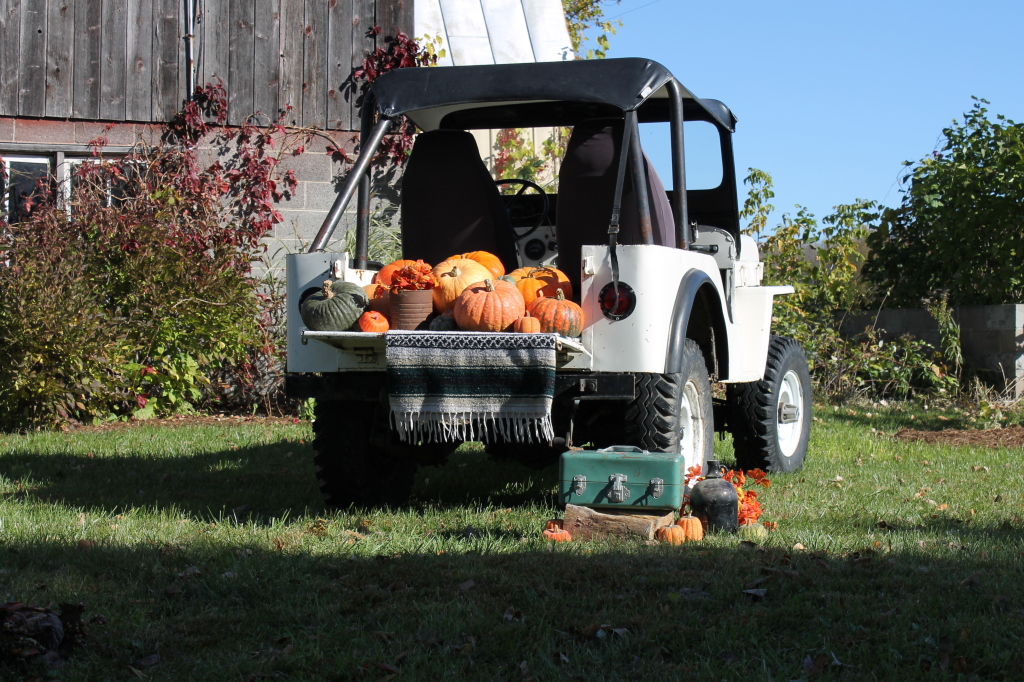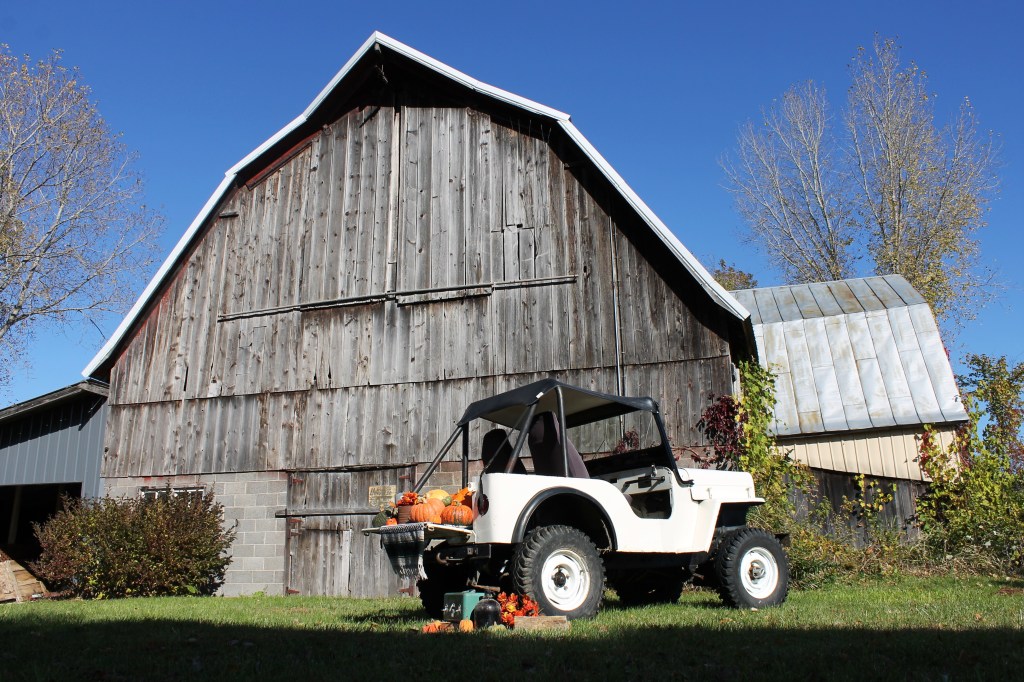 You just never know which shot will be "the one."
And that's how I captured my perfect fall vision in a photo shoot.  Do you have a favorite shot?