Quick and Easy Decor: How to Transform Lanterns for Halloween!
Every year the holidays come quicker and quicker.  I find myself thinking about pumpkins and halloween decorations when the month is already half over!  So this year I wanted to add spooky touches around my house with things I already had, like these lanterns, in a way that didn't require me to completely redecorate. Here are my quick and easy ideas!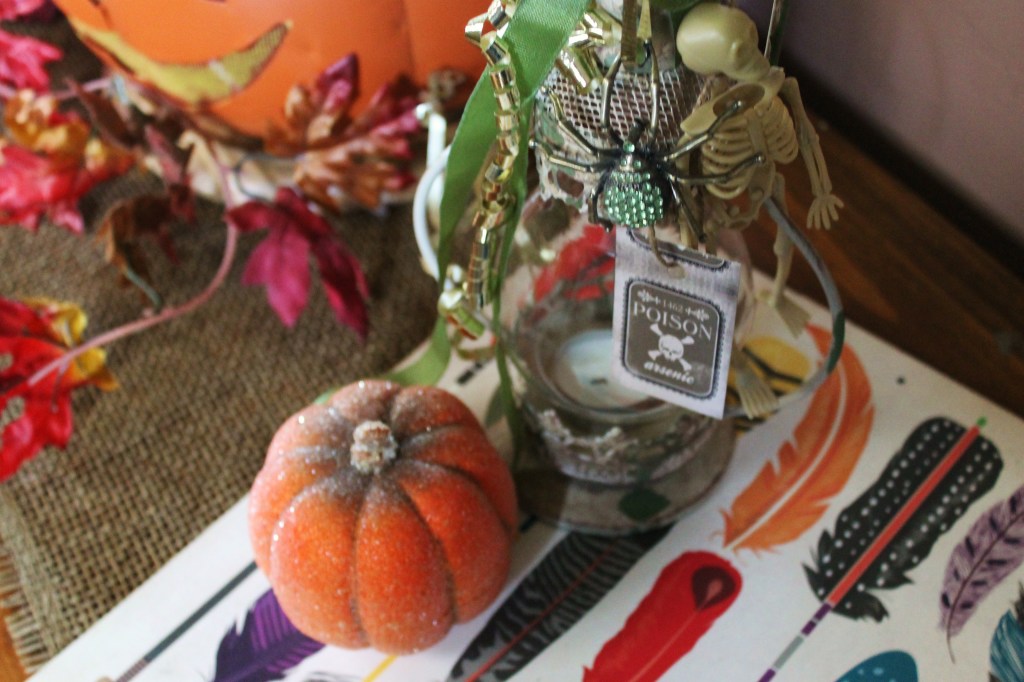 Idea:
This is a lantern I received this year for my birthday. It still had the silver and green ribbon tied to it from the gift wrap. My entrance table had a variety of unexpected halloween colors so I decided to leave the green!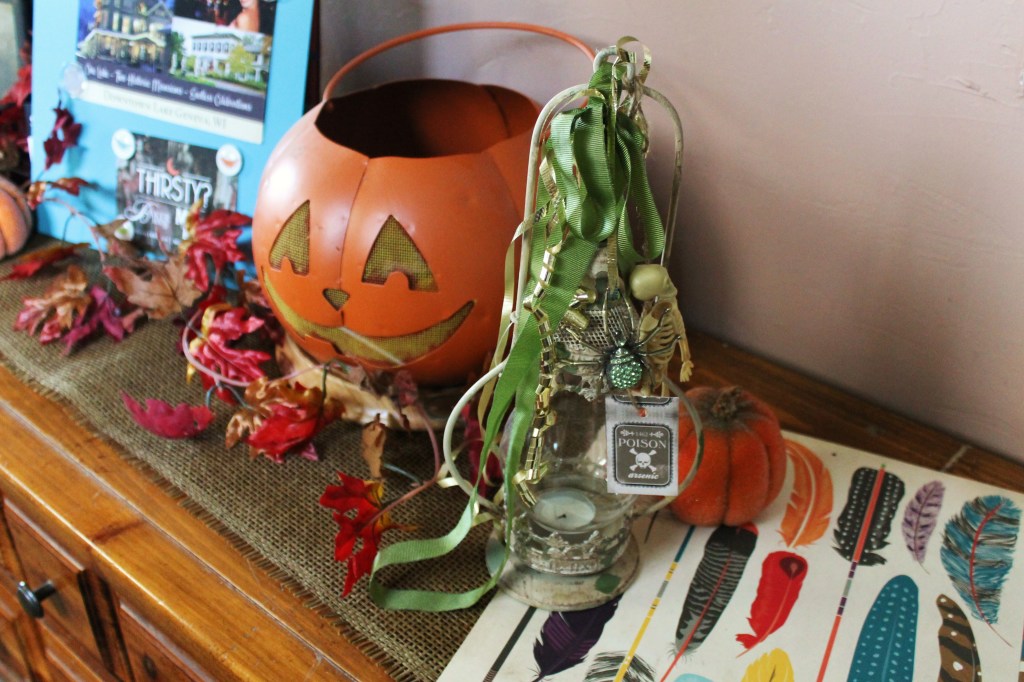 Materials used:
Plastic dollar store skeleton attached with twine
Jeweled spider broach (for sparkle)
Poison scrapbook paper cut out and paper punched
Gift wrap ribbons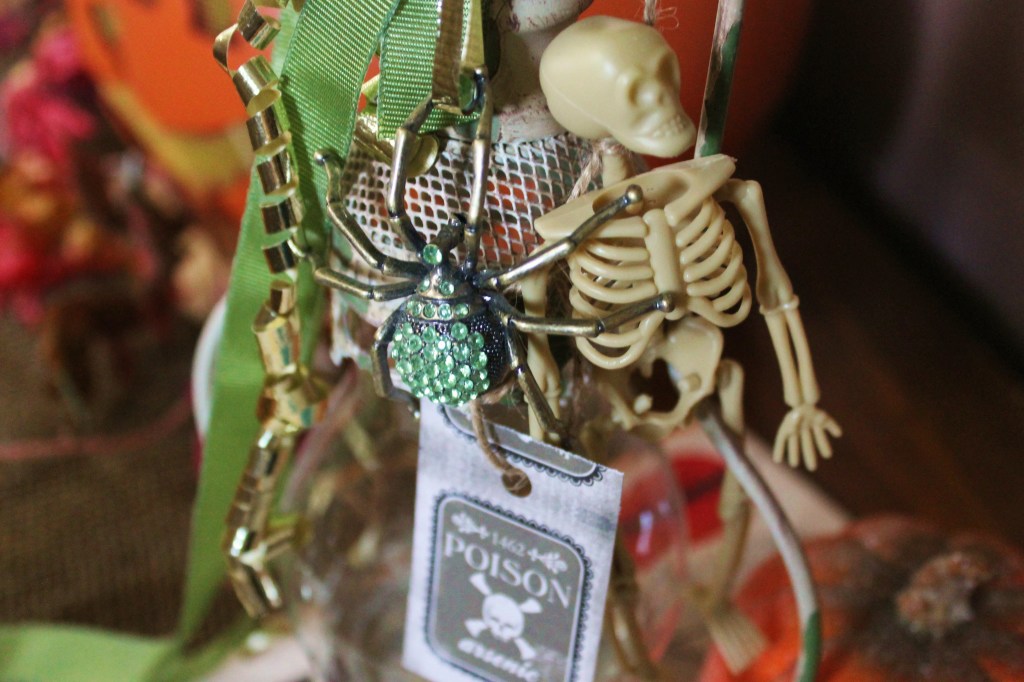 Idea:
Make this nautical black iron lantern with crackle glass spooky enough for a witch's lair.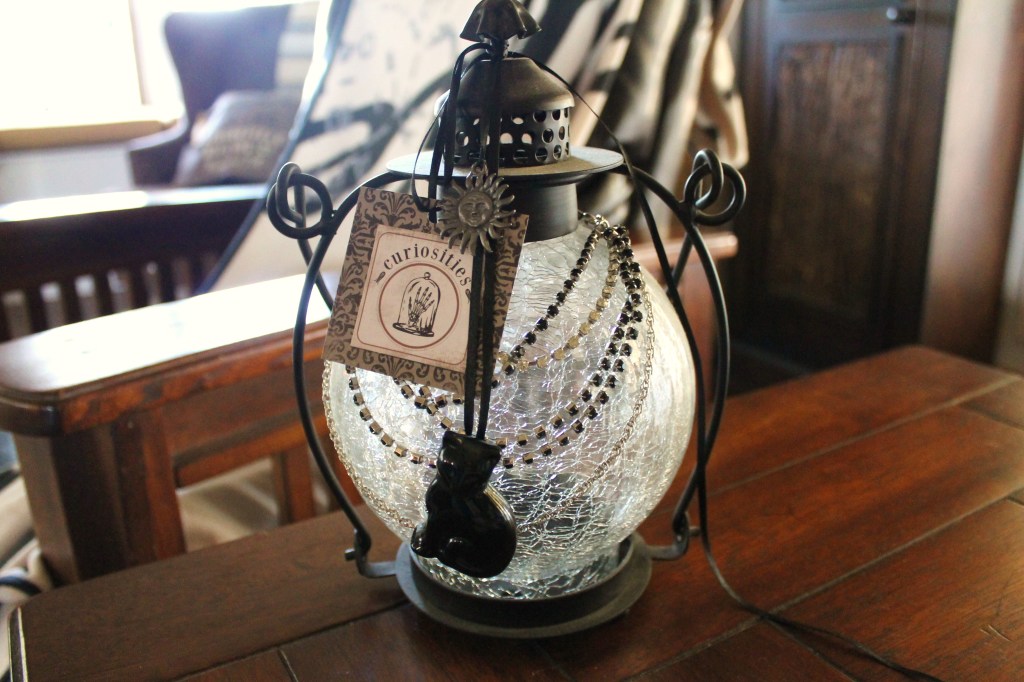 Materials used:
Black and silver necklace draped over glass
Curiosities scrap book tag
Plastic black cat tape measure I had in a drawer
Sun face charm from an old broken necklace
Black ribbon from my ribbon box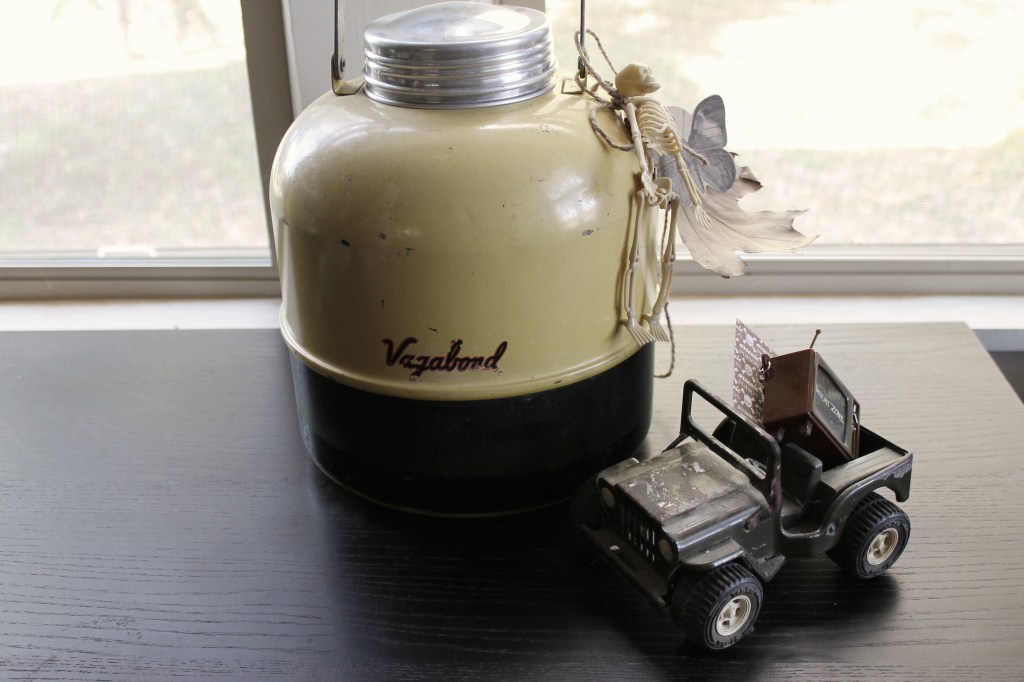 Idea:
Ok, so technically this isn't a lantern but I bought this antique Vegabond thermos from Water Street Vintage and it has been hanging out on my console with an old toolbox and this toy jeep.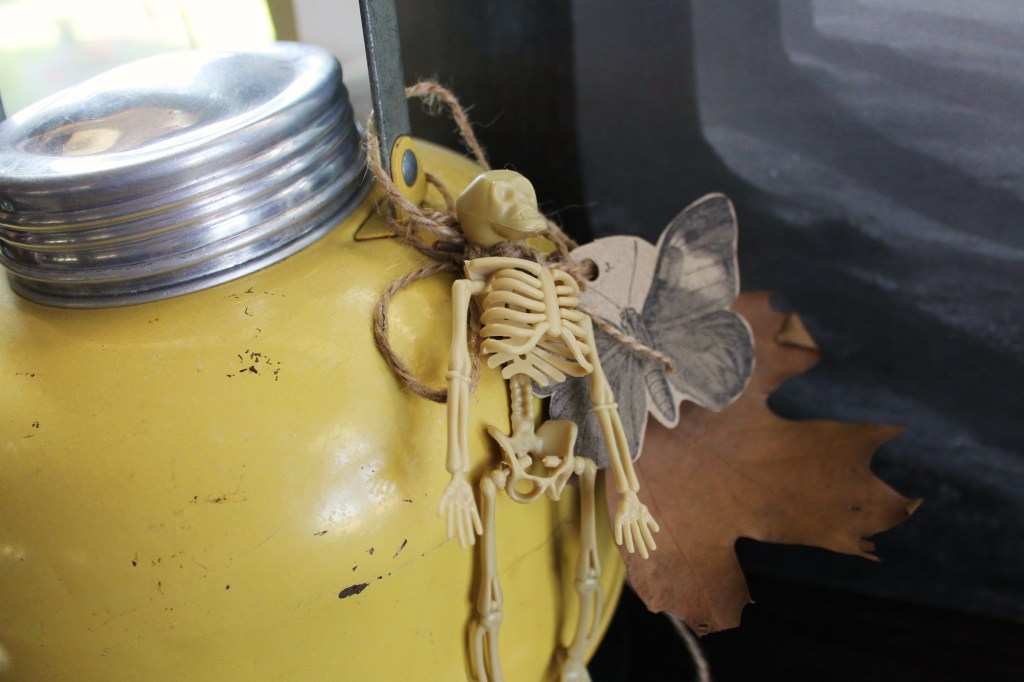 Materials used:
Another dollar store plastic skeleton
Twine
Butterfly cut from scrapbook paper
An oak leaf from outside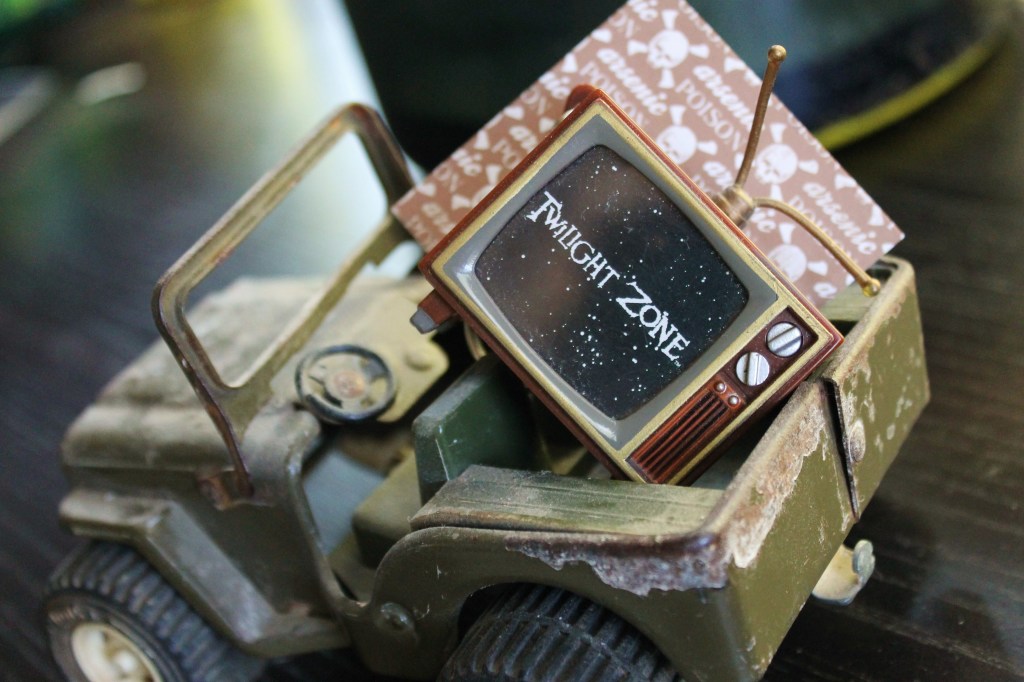 And a kitschy key-chain I had stashed in a jewelry box.  It plays the Twilight Zone theme song when you push the bottons of the old-school tv set.
And there you have my quick decorating DIY!  If you're like me, then you recognized things like- ribbon box, found in a drawer, broken necklace, stashed in a jewelry box…Why have I kept all these oddities for all this time?  For moments like these!  It feels good to have made this festive decor with things I had laying around!
How about you?  Have any decorating secrets or repuposed stuff from junk drawers successfully?