I hope everyone had a great Fourth of July weekend!  I am excited to announce that next year on July 3rd my good girlfriend Anna will be marrying the love of her life, PJ, in a patriotic themed wedding that she asked me to help her with!  I was so honored to be included in Anna's magical day, that I started a pinboard for her on pinterest and have been collecting ideas ever since!  Over the next twelve months I will be sharing our fieldtrips, shopping successes and hopefully some practical money conscience ways to throw an elegant wedding without breaking the bank! And all of it will be done with a red, white and blue theme!  How fun is that!?!
But let's start at the beginning…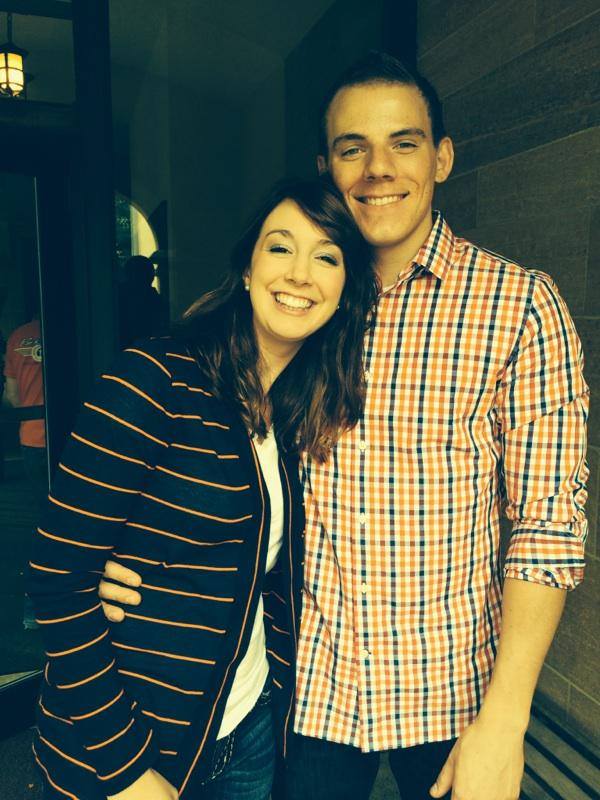 This is Anna and PJ, the beautiful betrothed couple!  They met in the summer of 2011 through mutual friends at- get this– a wedding!  Six months later while standing up at another friend's wedding, Anna, newly single herself, found out that PJ had also gone through a recent break-up.  By New Years, their mutual friends had arranged Anna and PJ's first date to go together to- what else but–  a wedding!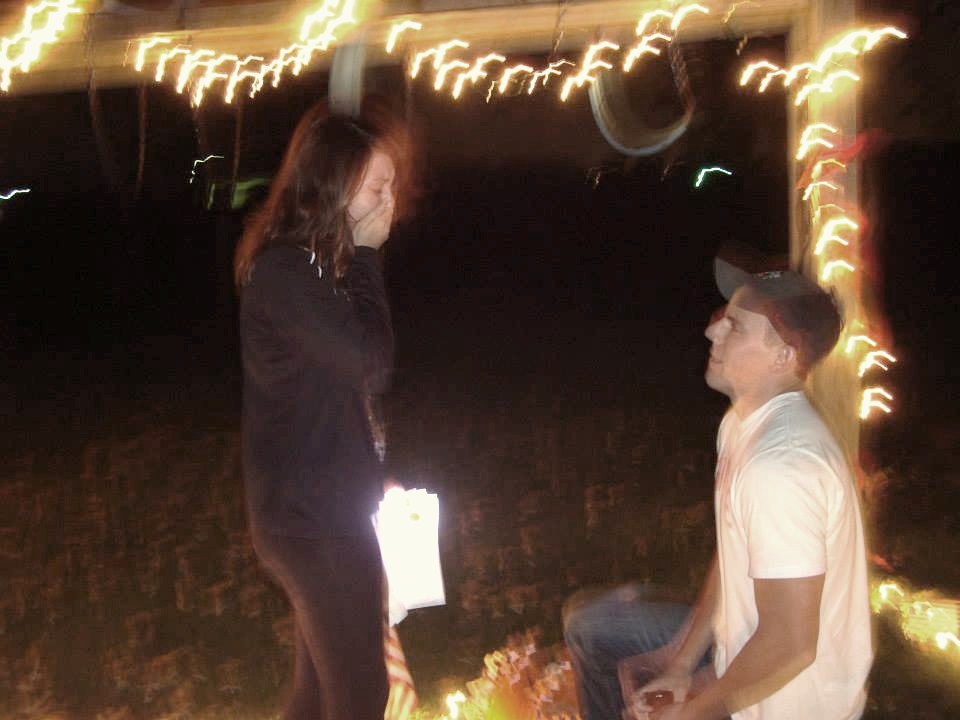 PJ proposed to Anna on October 11th. This, of course, is the moment of excitement!  PJ had actually set up an entire path of Christmas lights to lead Anna to the back of her parent's yard. There were carved pumpkins marking special dates and photos of their best memories all along the way…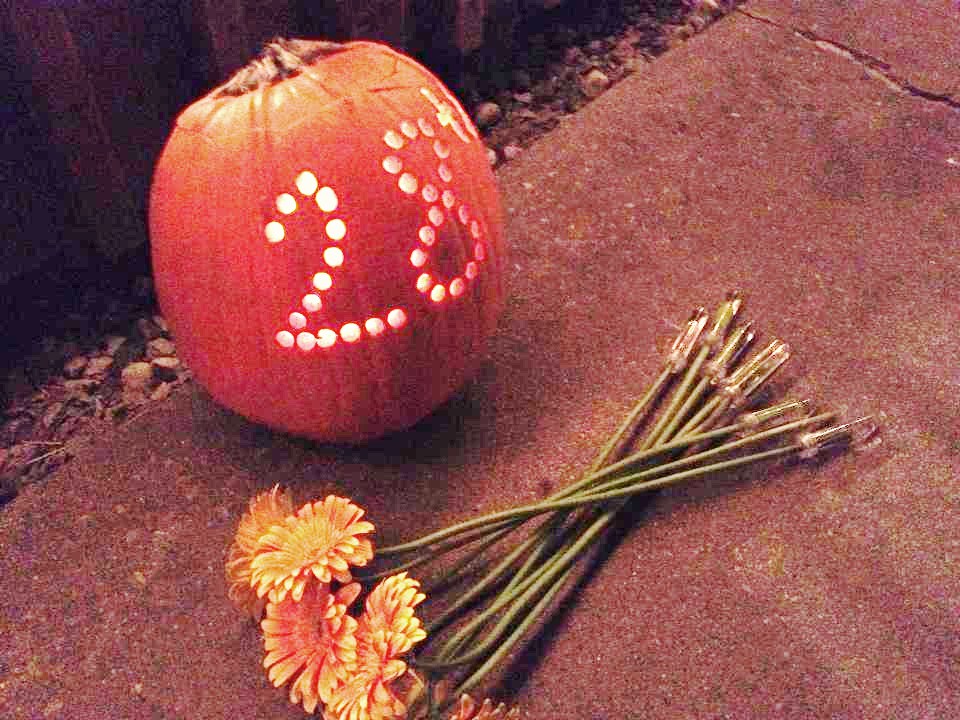 This pumpkin marks the official date that PJ asked Anna to be his girlfriend:  January 28th.  How romantic!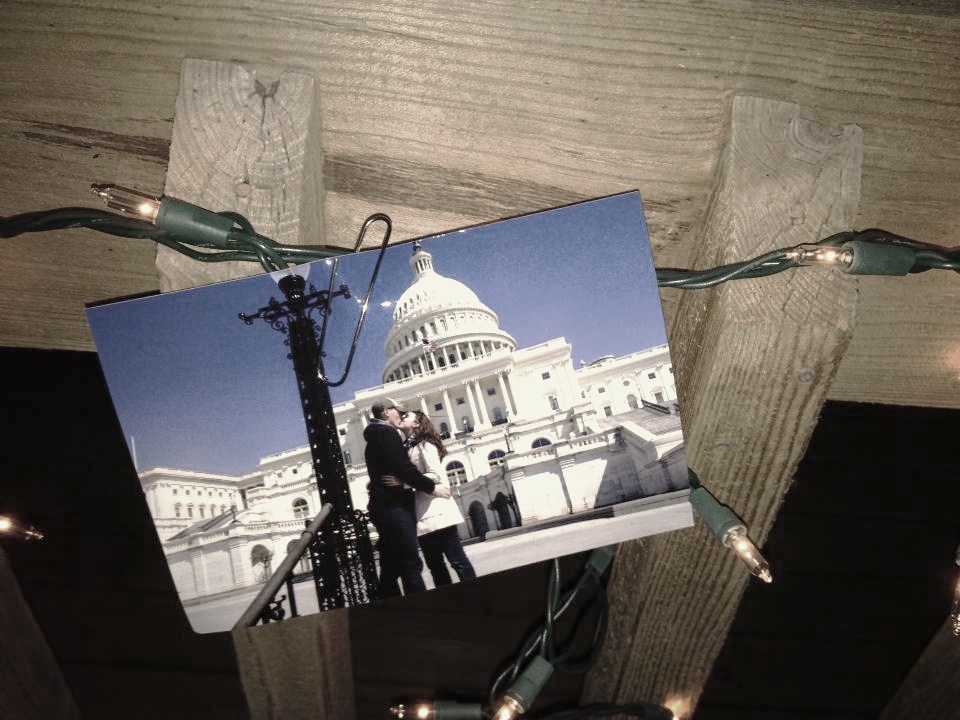 And then this little lit-up trip down memory lane ended with this pumpkin…
The flag next to the "Will U Marry Me?" pumpkin signifying the Fourth of July Wedding Anna had been dreaming of!
Of course Anna said YES!
Since that special day, Anna and I have been talking about the details of executing a classy Fourth of July wedding.  The first check on her TO-DO after booking the church- book the reception location!
Anna and PJ picked the Rattler's Stadium here in Appleton, where their reception room is a big glass box behind the bleacher seating with a view of the baseball diamond!   Let's take a quick tour of the venue!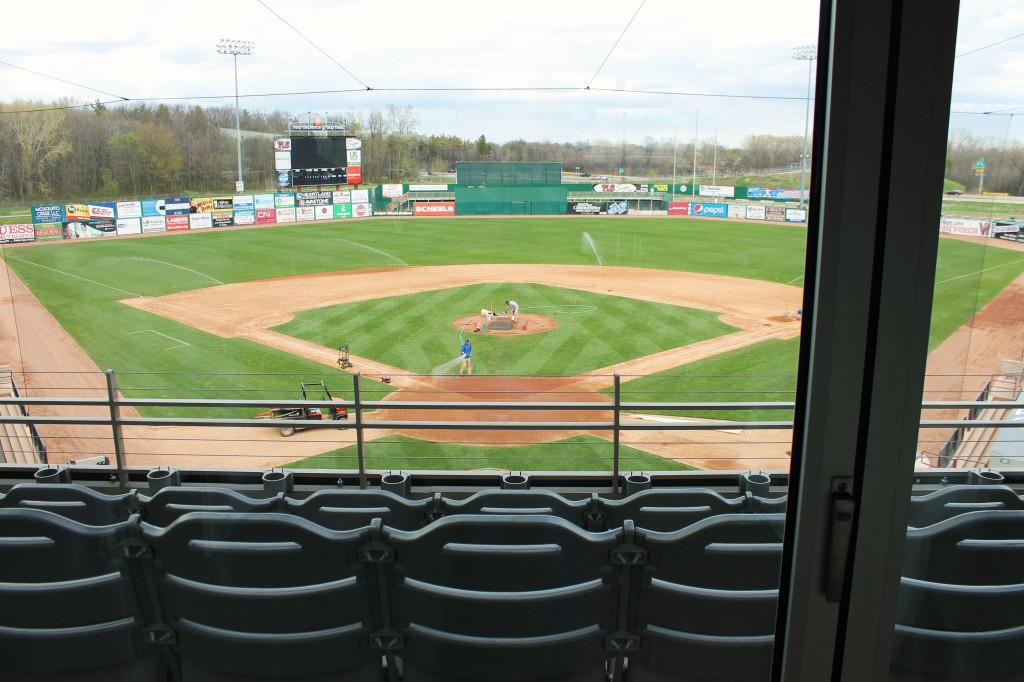 We were able to schedule our visit during preparation for a wedding reception the following day.  It  helped us visualize the areas that will need decor and the space we have to work with.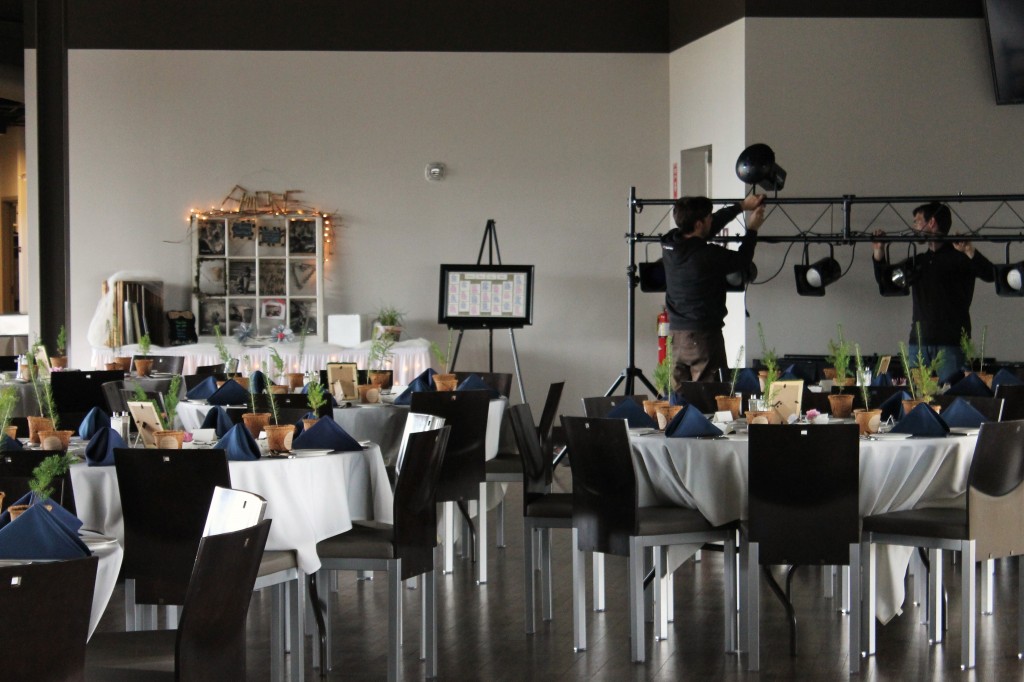 I am not sure whose wedding set-up we were witnessing, but they had some really fun table decor and great ideas for place cards.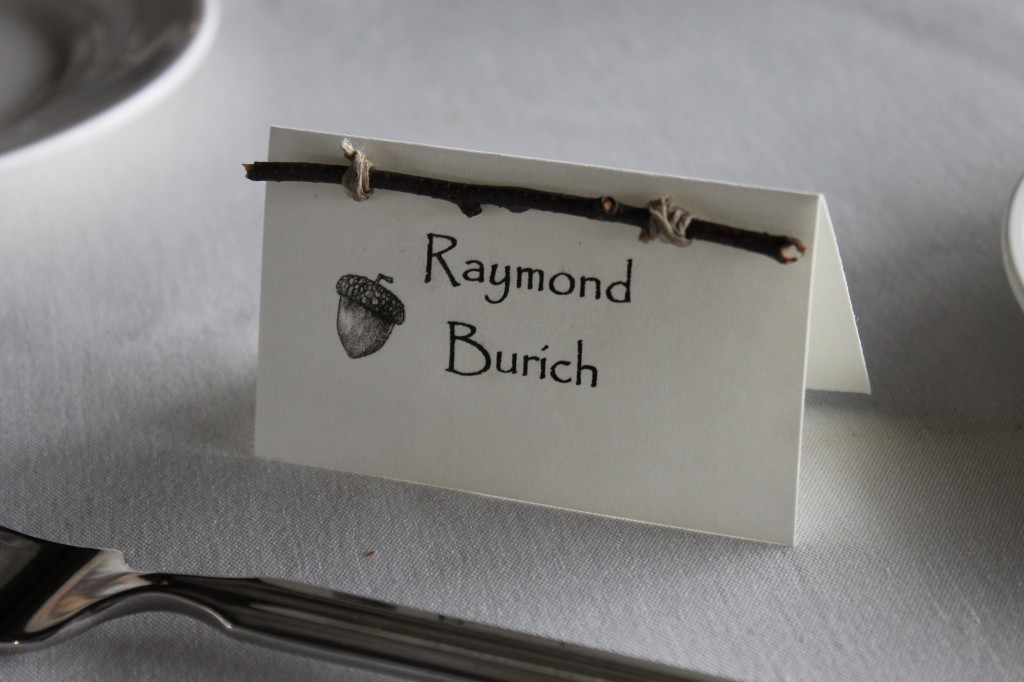 Too woodsey for Anna and PJ, but it is still fun to see their wedding style and ideas!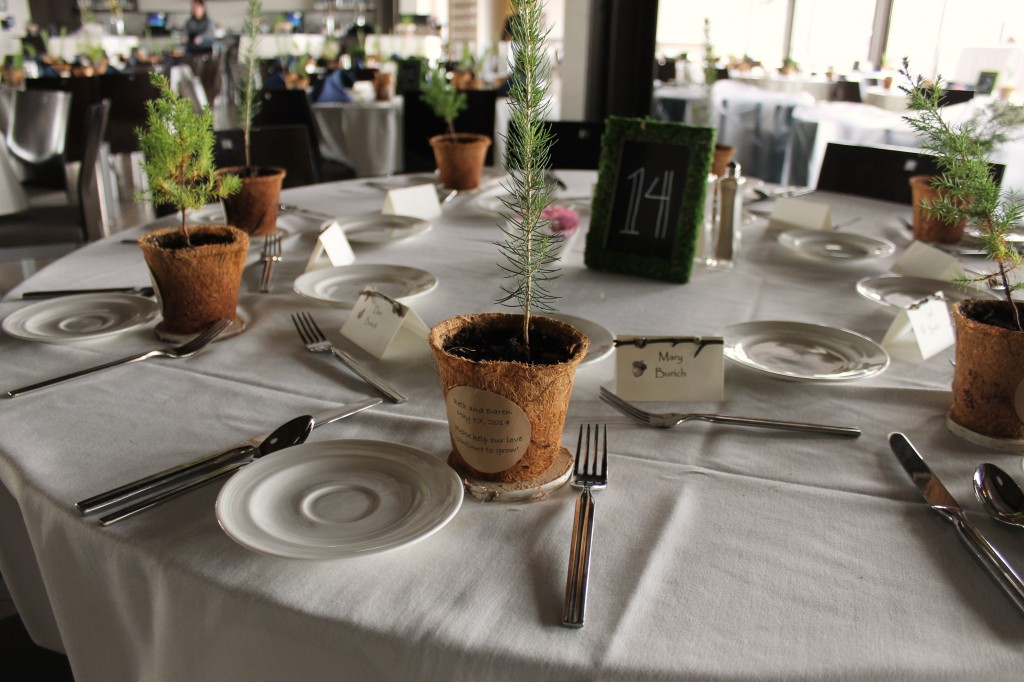 It is interesting to me how the modern clean lines of this stadium setting worked with the rustic feel this wedding was trying to create.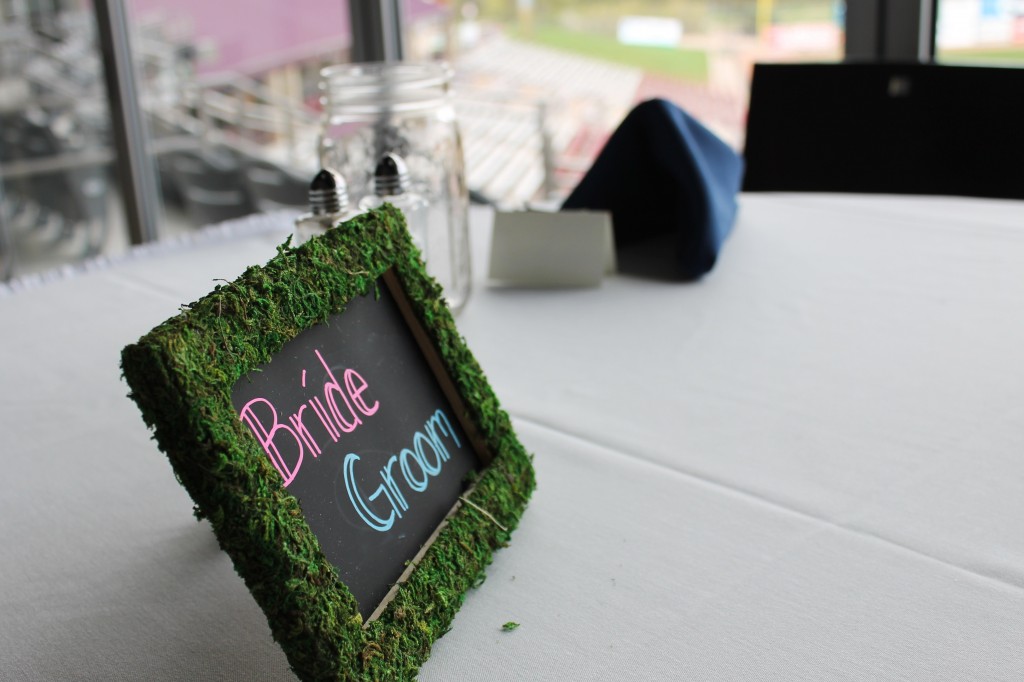 They also had their own sweetheart table staged with a mossy covered frame for the bride and groom.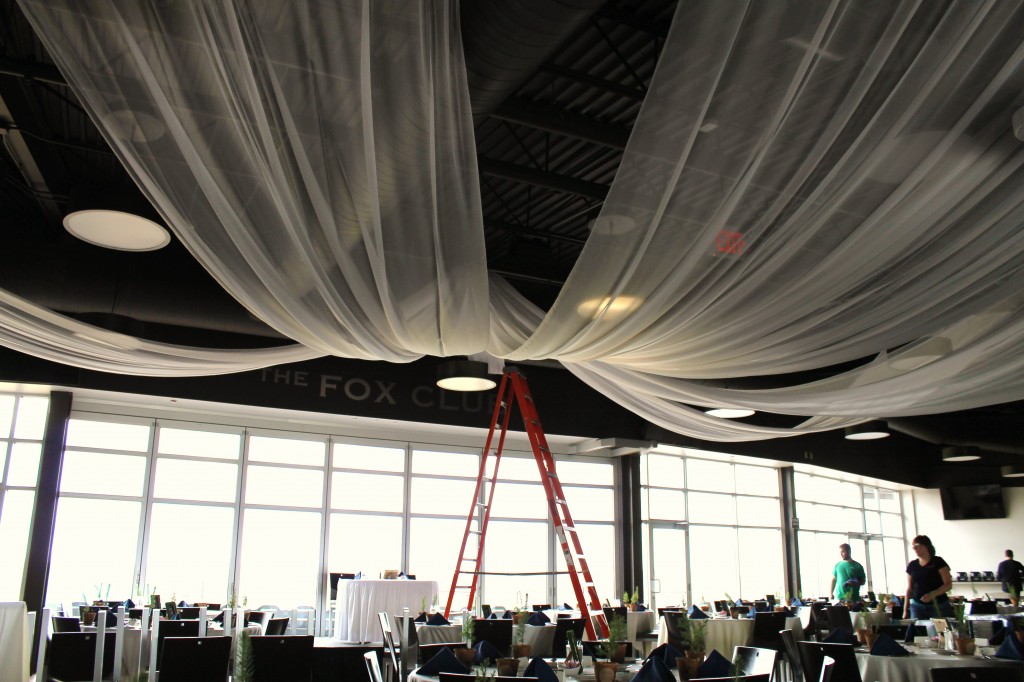 Elegant white draperies soften the industrial feel of the ceilings and large panels of glass windows.  Another idea is to create a "chandelier" over the head table with paper lanterns and stars.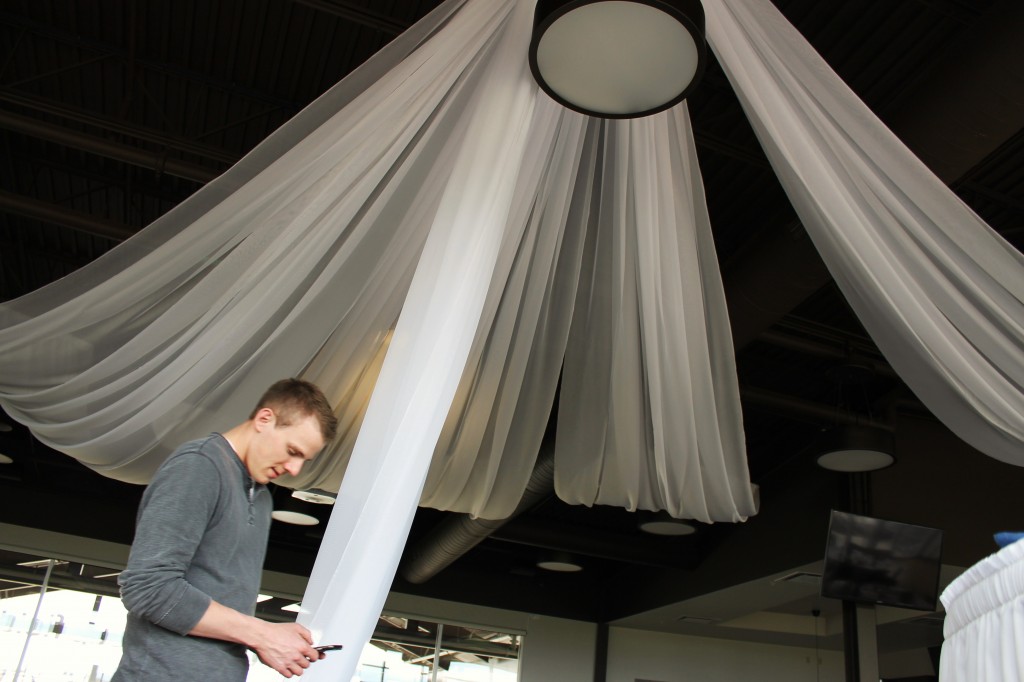 On one side of the room there is this fantastic modern bar: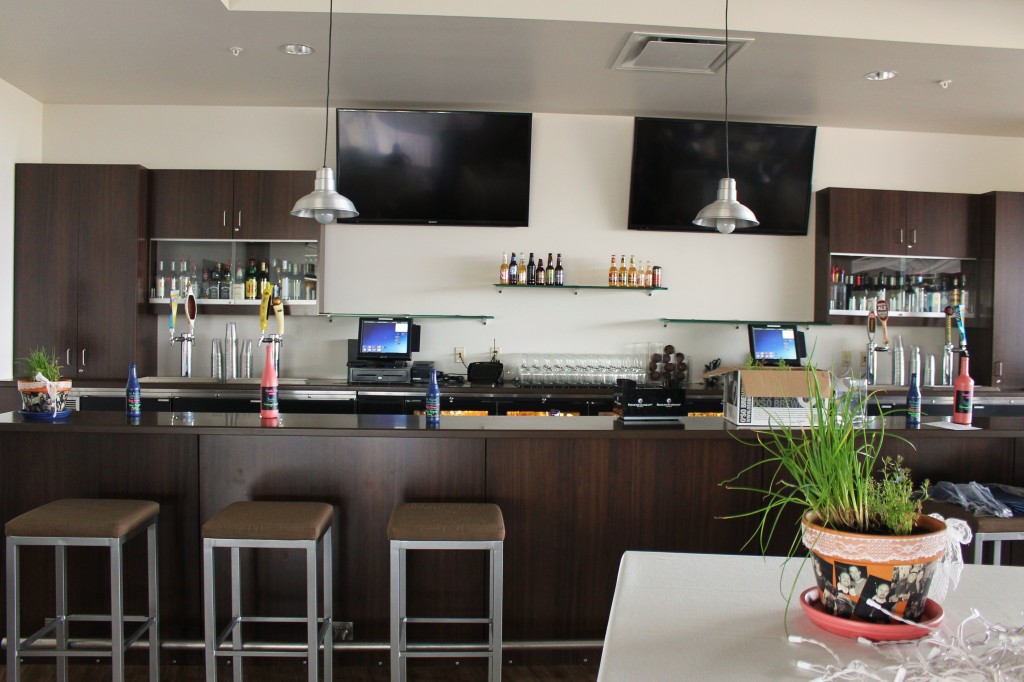 So much potential for some simple decorating to add to the theme of the day.  This wedding had chosen to go with plants in pots covered with pictures of the bride and groom.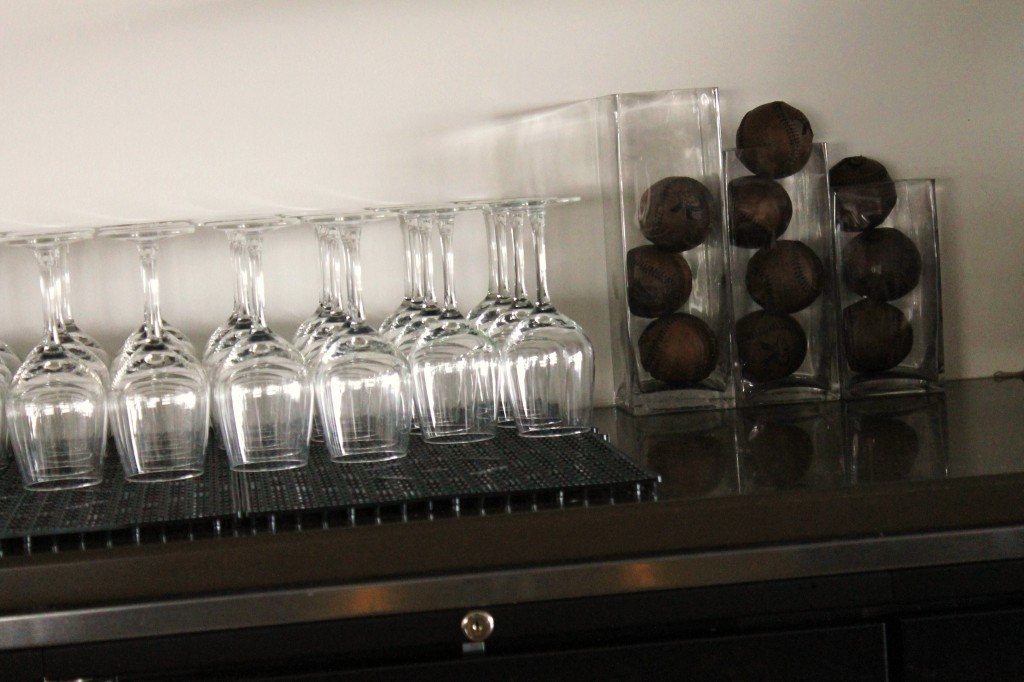 We spied these glass vases behind the bar full of aged leather colored baseballs.  Centerpiece idea?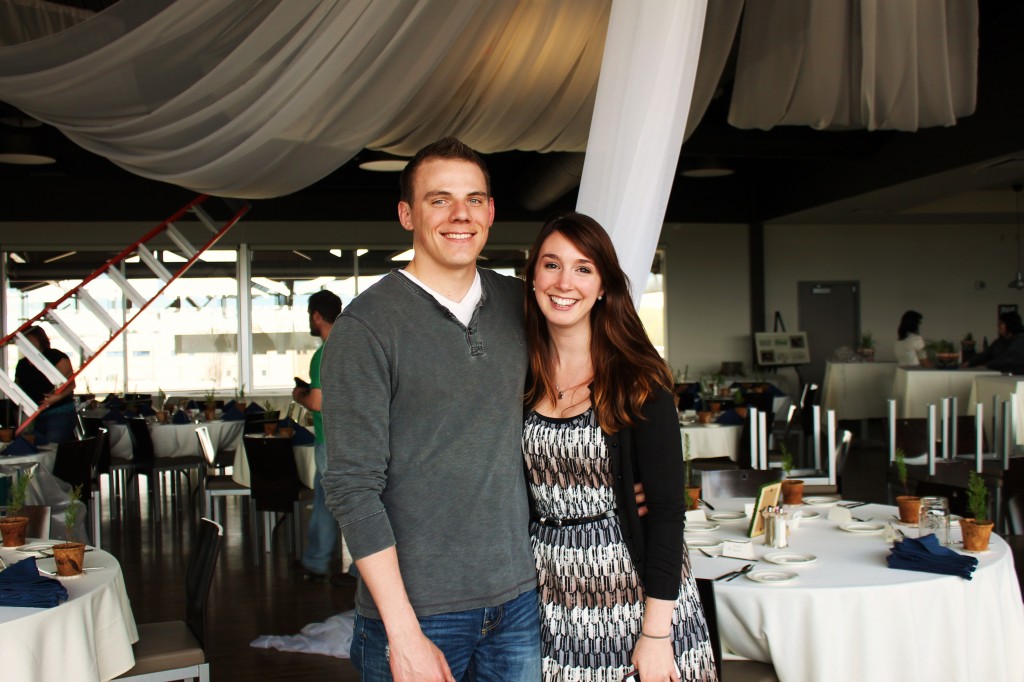 I left with a ton of ideas and I think Anna and PJ left feeling even more certain they had picked the right setting for their monumentous day!  Their energy together seems perfect for a fun all-american wedding with a slight baseball theme!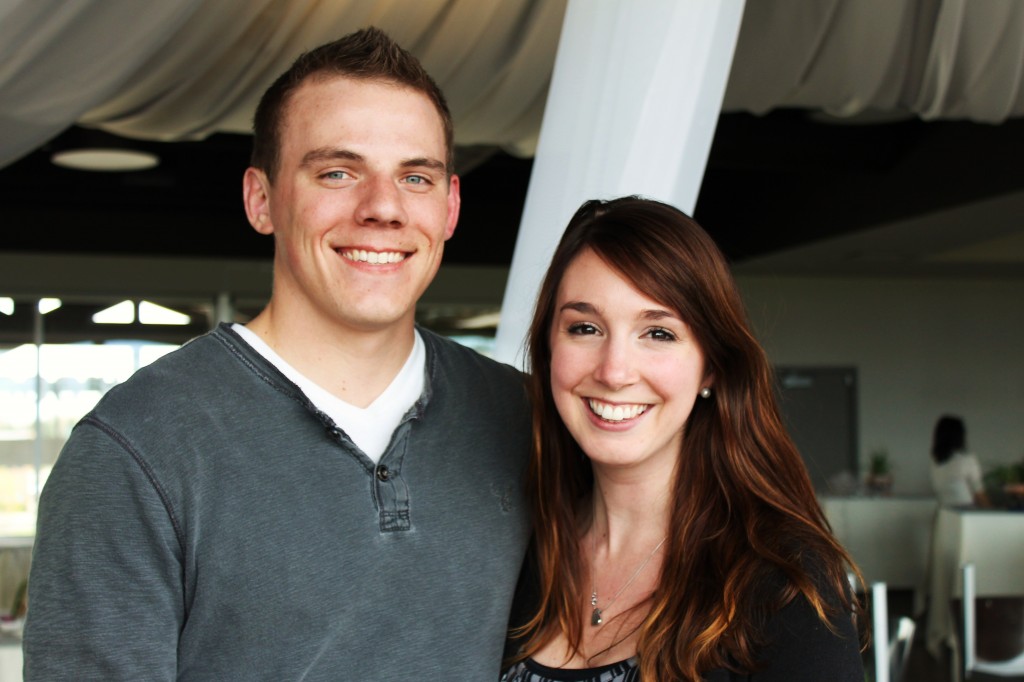 I am looking forward to following this Wedding Story and sharing the details right here with you!
Don't Miss a Post!  Like Me on Facebook to stay up to date on this cool and classy all-american theme wedding!