Landscape Shop-Hop: Lowney's
I visit my share of Landscape Shops and Garden Nurseries throughout the summer to get ideas and to hunt for unusual plants and shrubs.  I had never been to Lowney's, off Hwy 47 just outside of Appleton, and I was blown away with their inventive displays and presence of the biggest trend in gardening today:  fairy and minature plantings!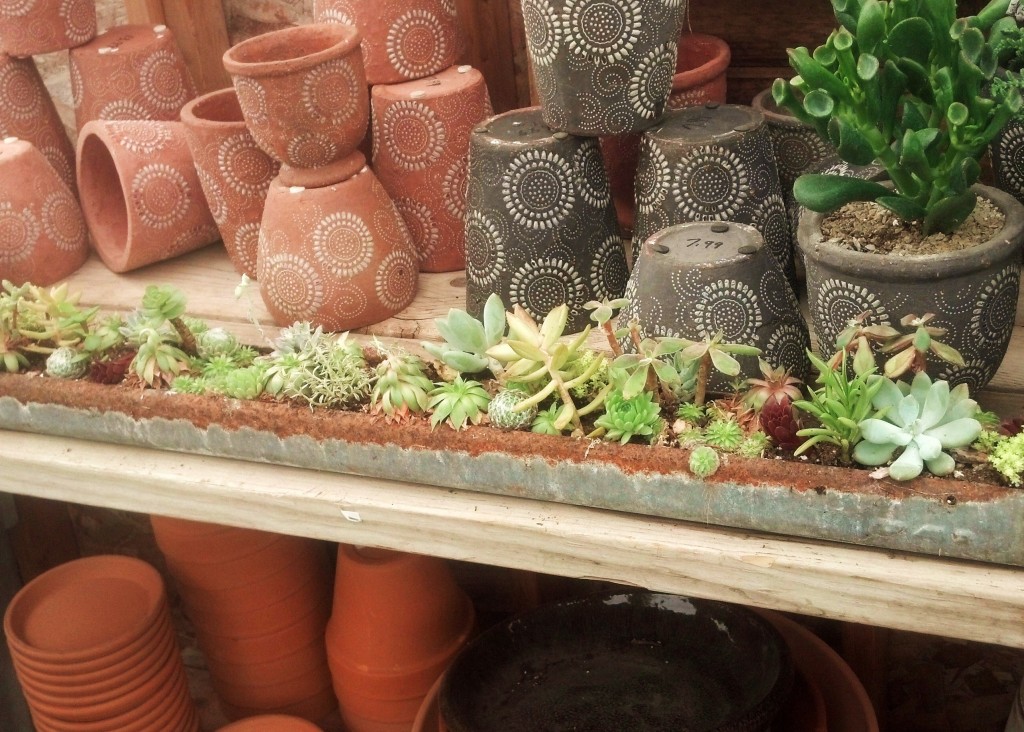 Here succulants fill a weathered galvanized feeder that would have been used for baby chicks.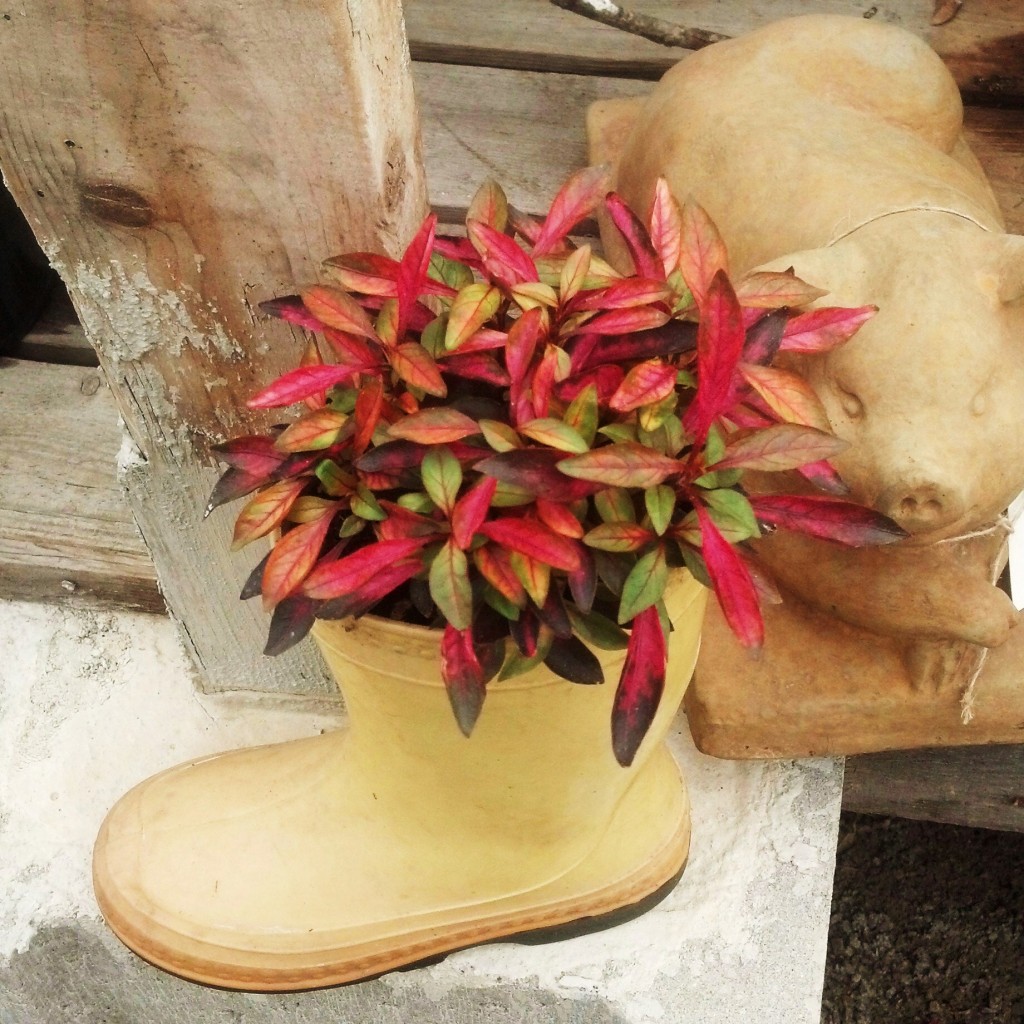 Other projects around the garden center, such as this planted rain boot, gave a sense of whimsey to Lowney's I hadn't expected.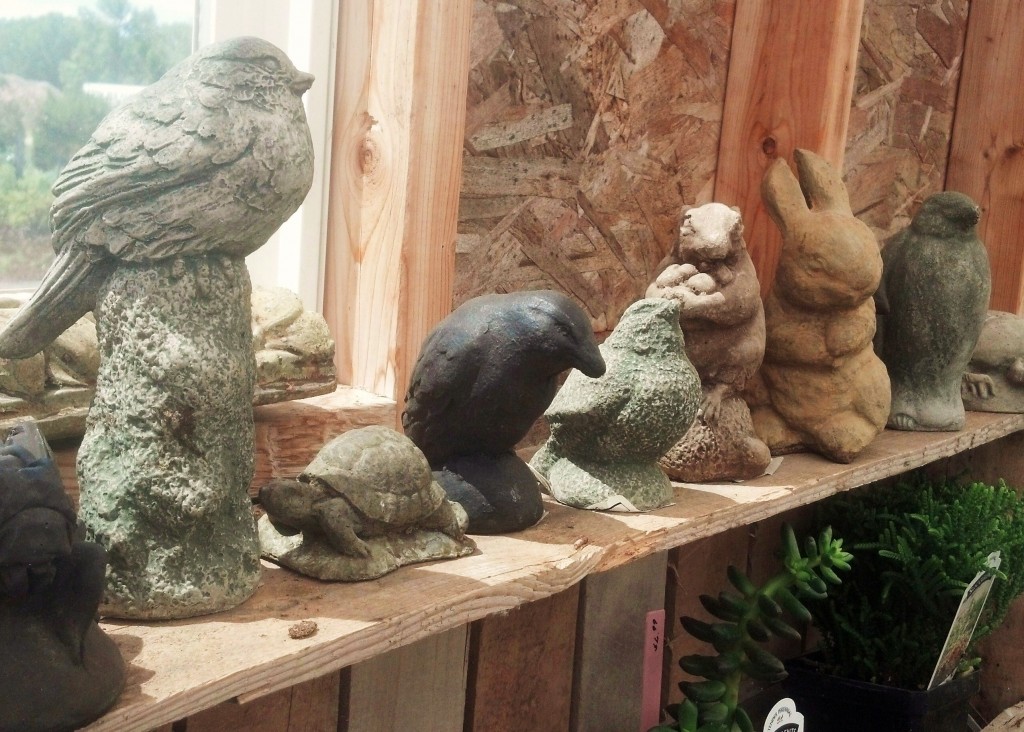 Plenty of statuary and other garden accessories to choose from!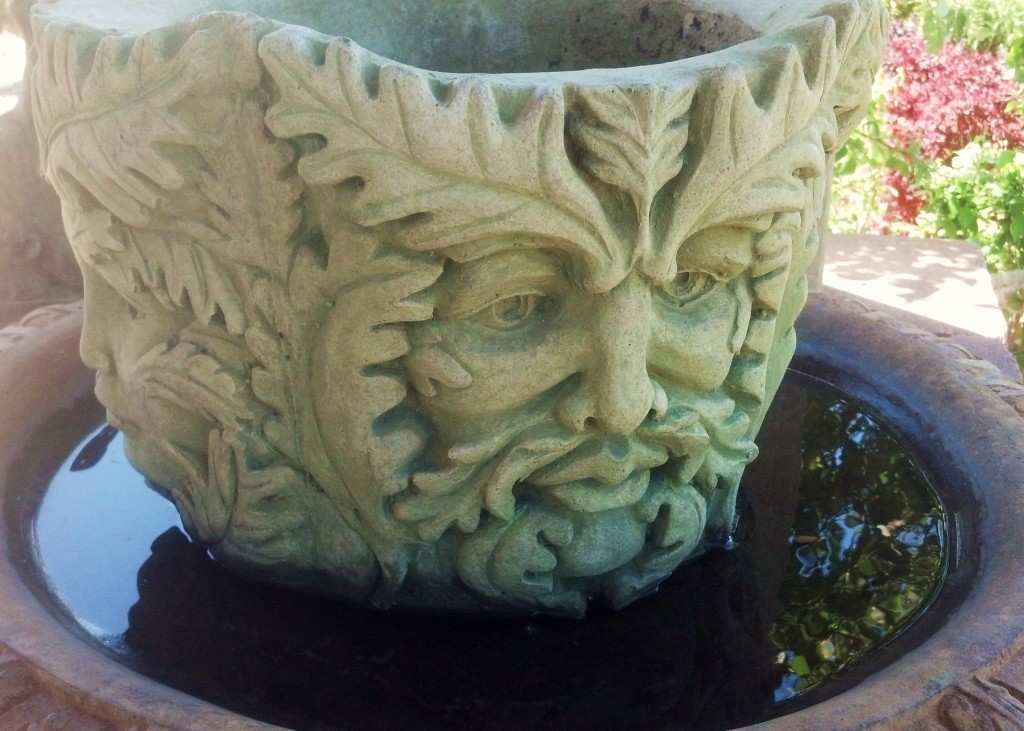 I stayed mostly in the pleasant pergola area outside, since I had a limited time to wander, hence the name of this post series:  Shop-Hop!  Quick little shopping excursions to check out new cool places!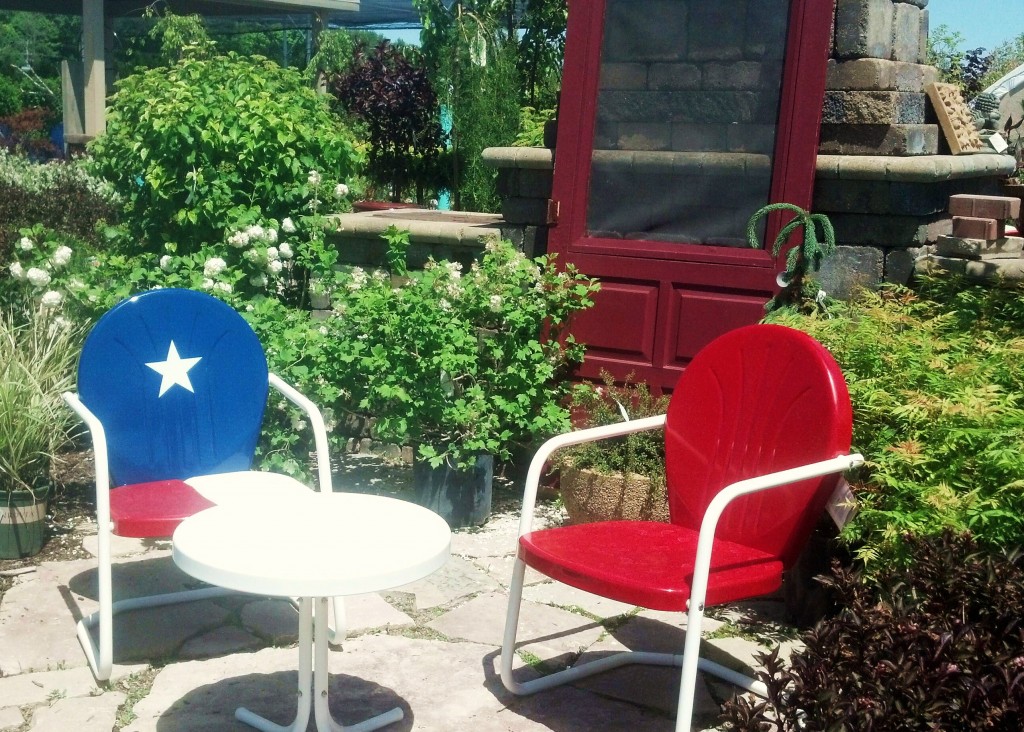 Hardscape fireplaces and patio designs mix in among the shrubs.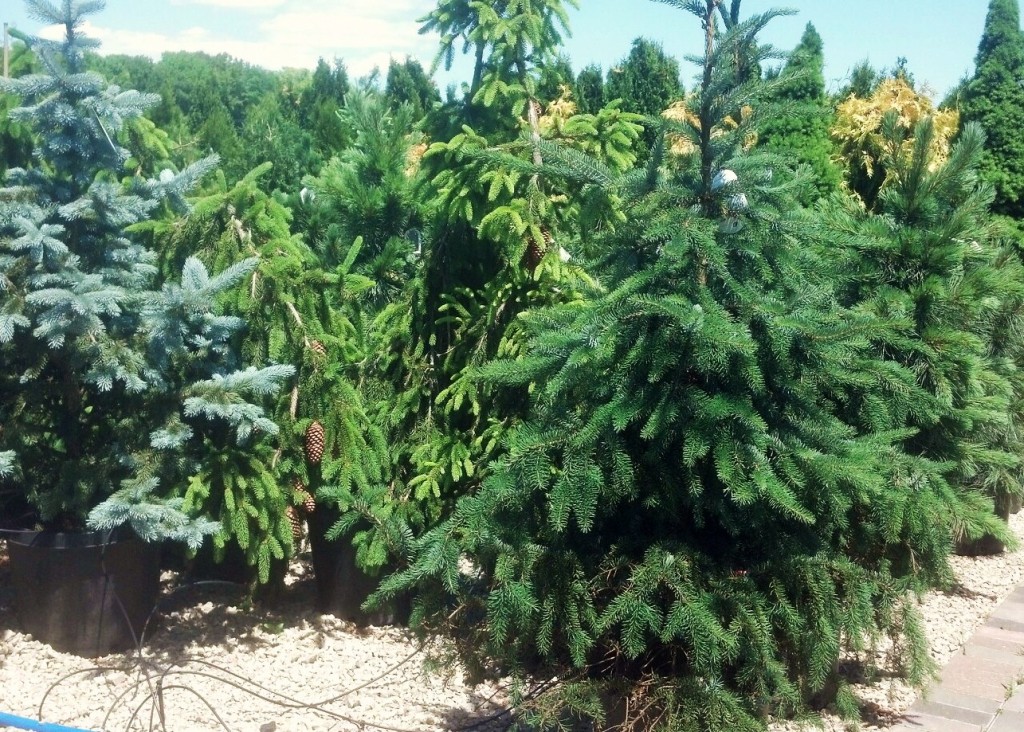 Great selection of unusal evergreens, including the weeping norway spruce and dwarf blue spruce varieties.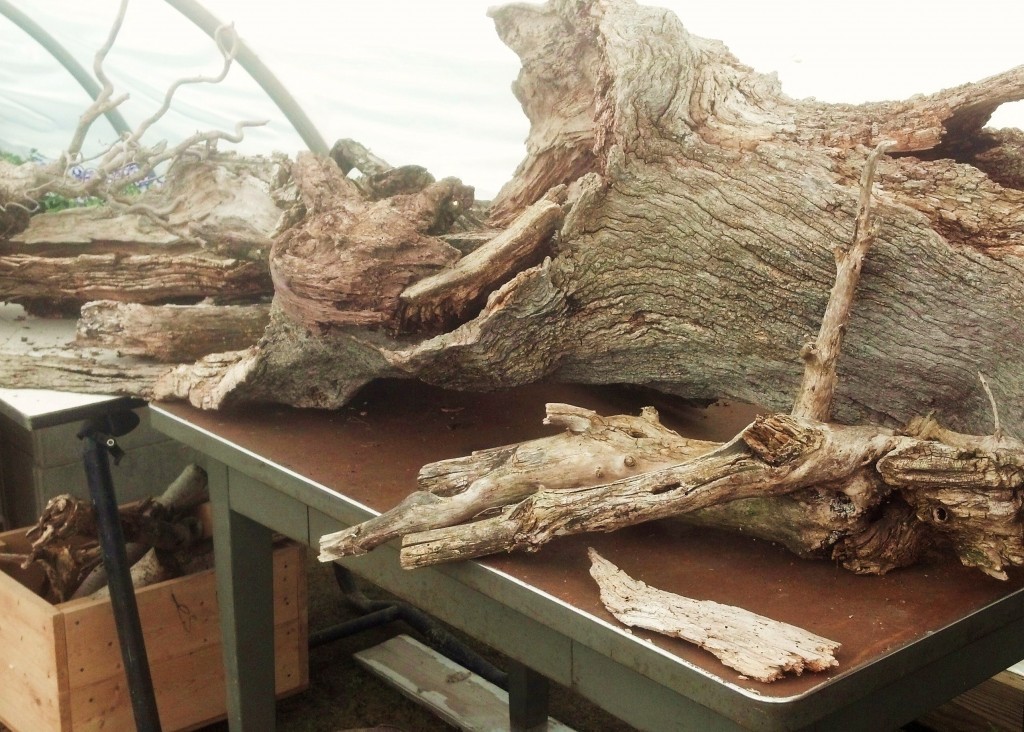 A green house holds their minature gardening secrets!  Supplies like logs and twisted pieces of bark that resemble driftwood to use in small container vignettes.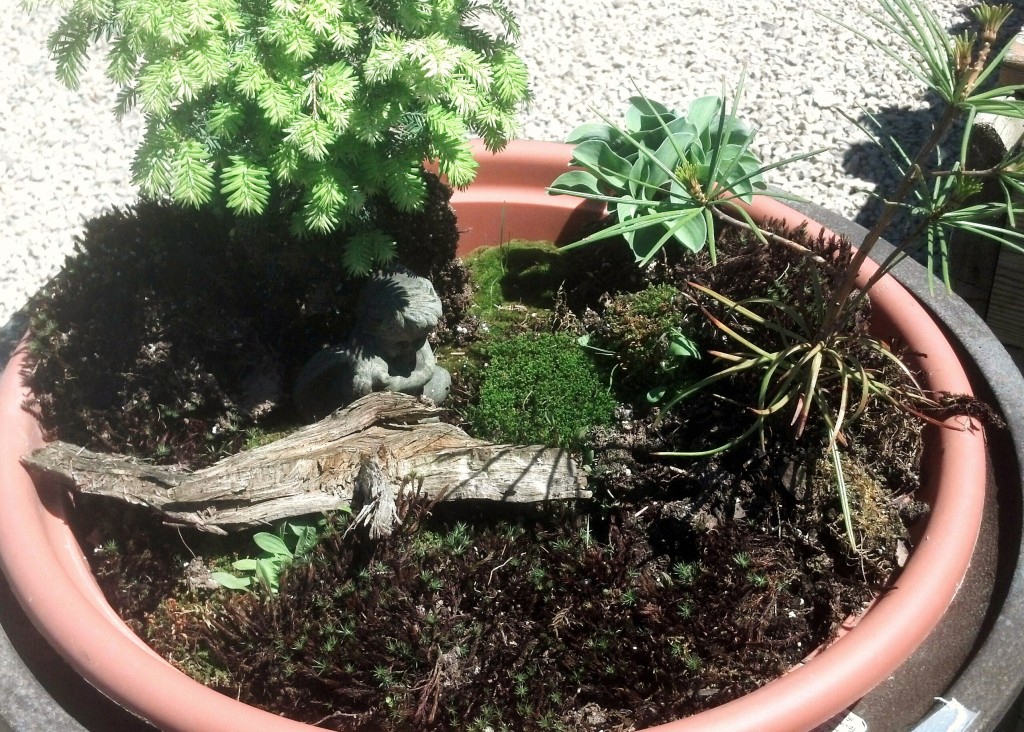 A work in progress:  notice the use of moss, a small cherub statue, some driftwood and a very dwarf conifer tree!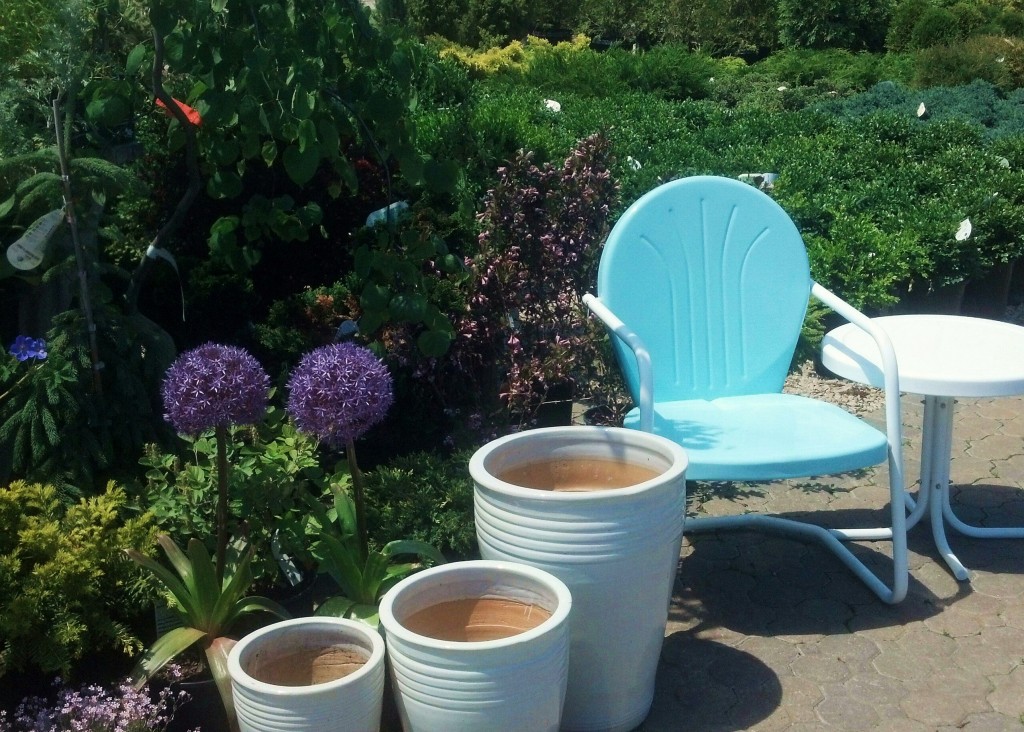 I had a lovely little walk-about at Lowneys, and was tempted to grab a few of their succulants and annuals!  Hop out there if you are in the area!