Fox Valley Gallery of Homes Recap: Now with more cupcakes!
Last weekend Midwest Design Homes and Jon Huss Custom Homes held their annual Fox Valley Gallery of Homes.  An event that featured 12 new construction homes built and for sale across the Fox Valley.  This year we also teamed up with Amanda Cupcake of the Cupcake Mansion to bring a unique home inspired treat to visitors of the new Kimberly subdivision:  Flowering Meadows, where MDH has 3 homes for sale.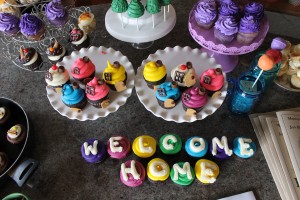 The Welcome Home theme extended to a cupcake poll that went on over facebook the week leading up to the event.  When voting closed it was a tie between the Apple Pie Cupcake and the Lemonade!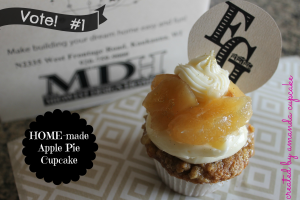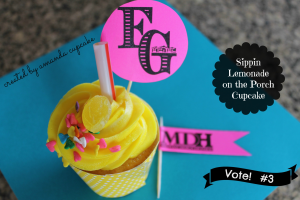 Thanks to everyone who participated!
Besides these flavors Amanda created some additional fun with a unique breakfast series of cupcakes that included cupcakes in a cereal bowl with fruit loops on top, a coffee cupcake in a mug and these adorable bacon and egg cupcakes in a frypan.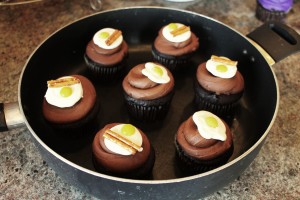 She also thought up this genuis "tv dinner" cupcake four-some.  Which I managed to grab pictures of inside a microwave during the bustle of the event.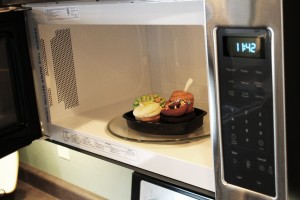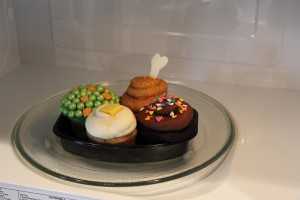 Yes!  That is candy peas and carrots, a drumstick which had a great sparkly "breading," mashed potatoes with a realistic-looking butter pat, and the obvious chocolate dessert!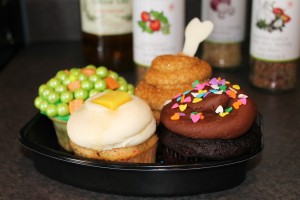 The whole kitchen was buzzing during the event and the colors of the frostings were just so fun!  Check out this close-up of the cupcake houses complete with peanut butter doors and rollo candy chimneys!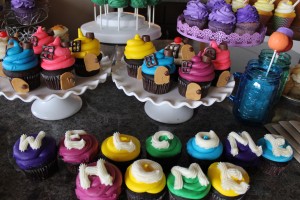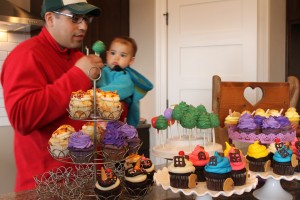 And those green things on sticks?  Those are the red velvet cake pop trees!  They had each been iced to make them look like an evergreen tree.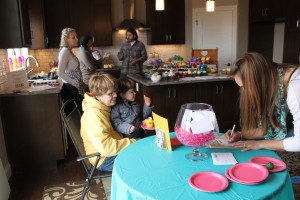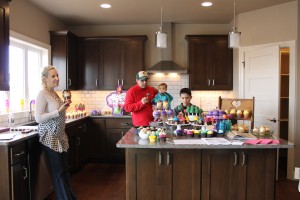 Here is Amanda in her polka dot apron!  A special thanks to her for bringing this vision to life!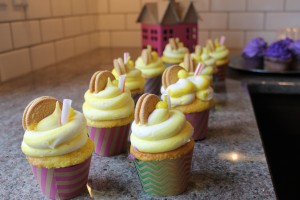 And Thanks to everyone who attended!  I think the kids loved the event the best!  And so I leave you with these images of sweetness!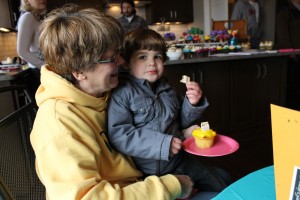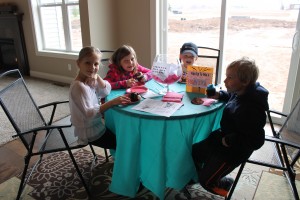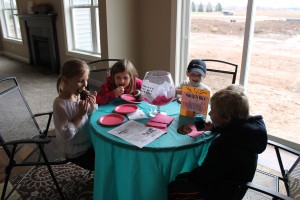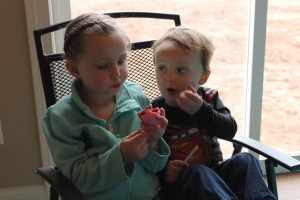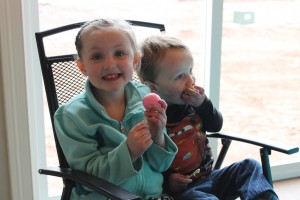 Mmmmm….who else is hungry!?!
(If you enjoyed this post and want to read more about interior design and new home construction, make sure to "like me" at my Facebook page for all these Blog post updates!)