Happy Arbor Day Everyone!  I am a tree lover and I grew up in a family fascinated by large trees.  I was fortunate enough to have been taken to see MacArthur Pine right here in Wisconsin when I was a kid.  The eastern white pine, which survived losing 40 feet of it's top in 1977, and being struck by lightning in 1986, met it's match just 13 years ago due to a suspicious fire believed to be vandalism, or just carelessness.  The tree had a circumference of 17'8″ and weighed 27 tons.  It stood 148 feet tall in its prime.
This childhood memory of standing next to McArthur Pine and feeling dwarfed by its presence could be the reason I just had to see South Carolina's Angel Oak Tree for myself when Nick and I visited Charleston a few years ago.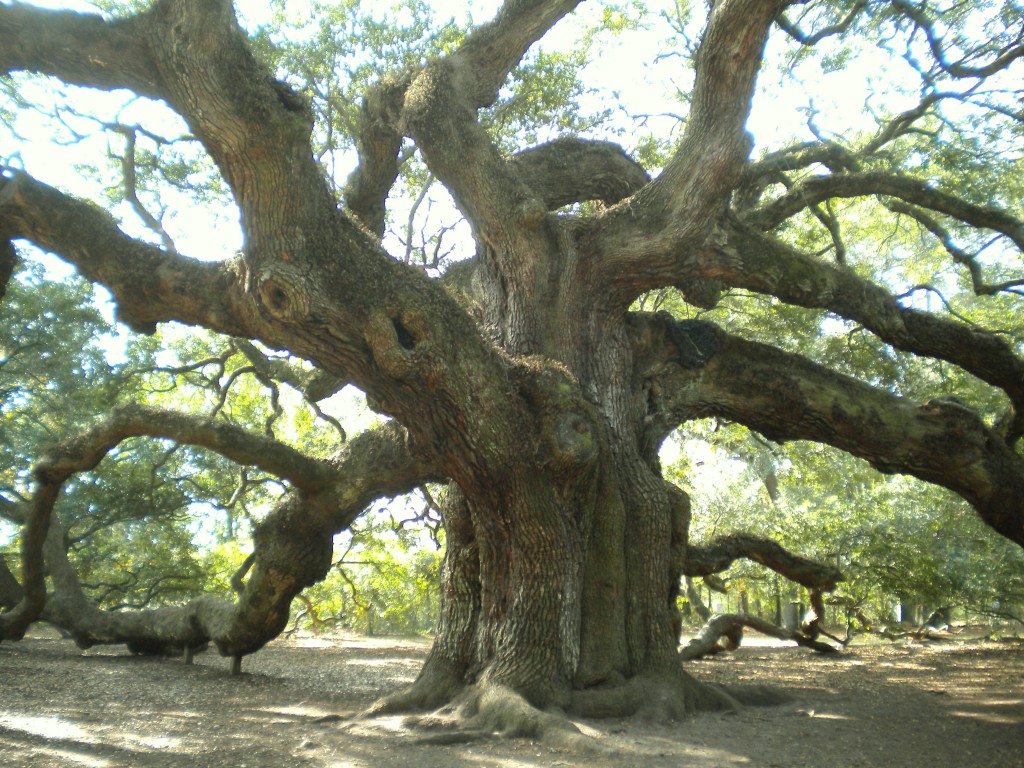 If the silouette looks familiar it's because the tree has been immortalized in paintings and all kinds of artwork over the years.  Although pictures do no justice to the size and mythic presence this tree has in person.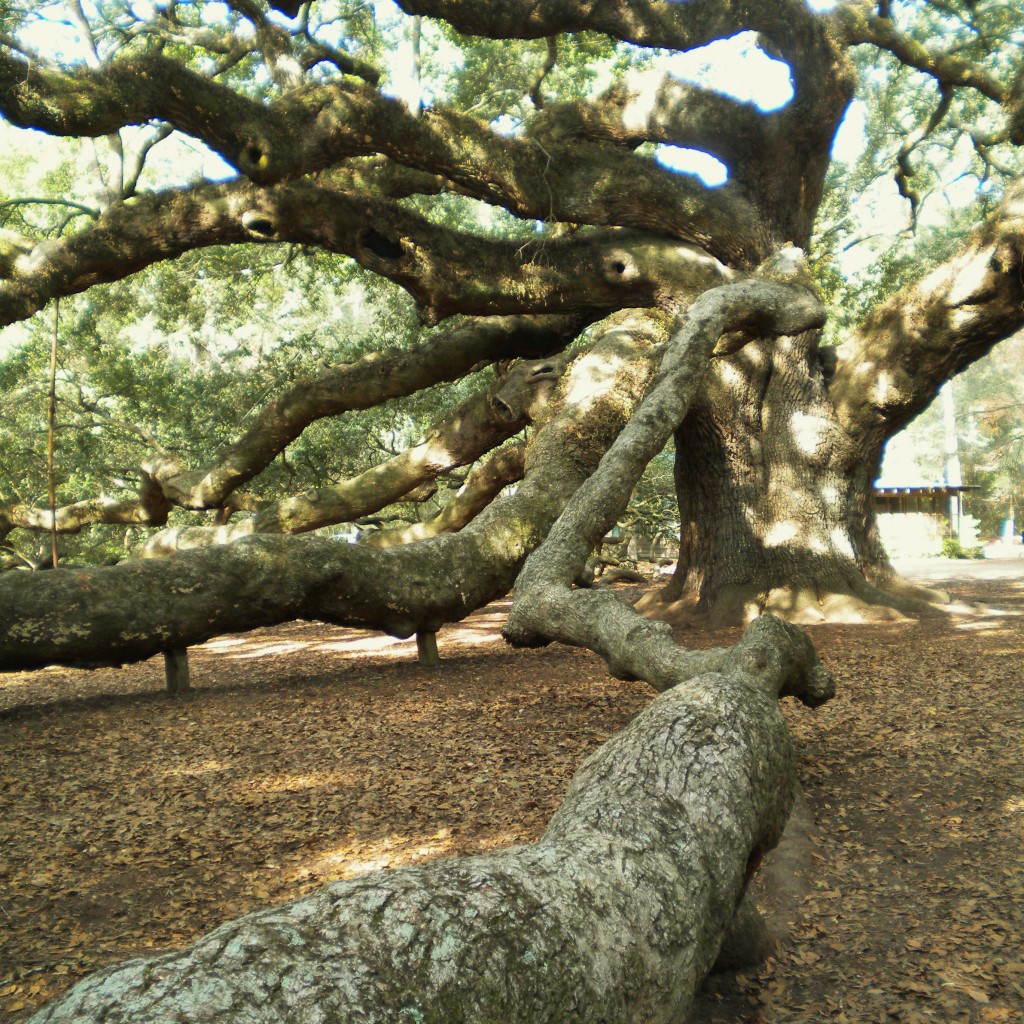 I may have actually gasped when we came up on this giant after driving down a narrow dirt road on the other side of Angel Oak Park on John's Island.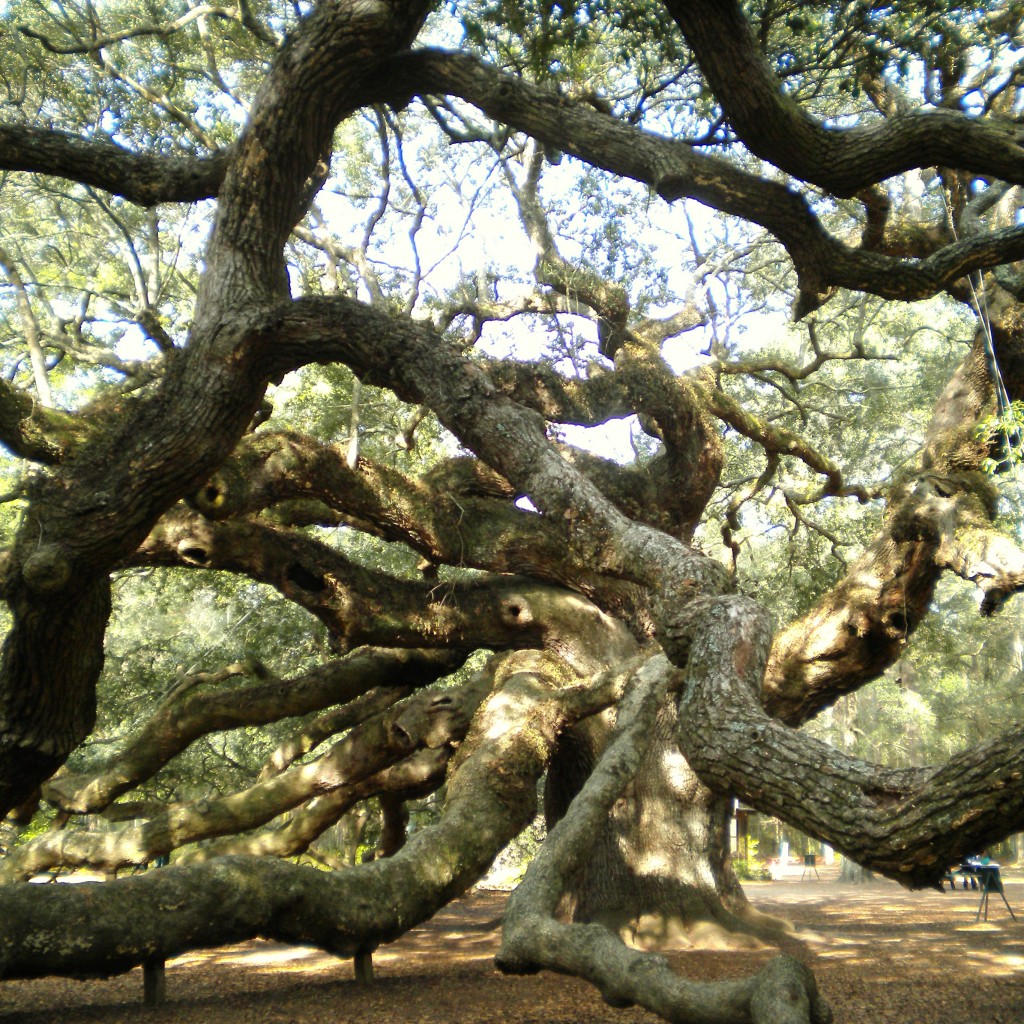 It looked less like a tree and more like a dinosaur or a sea creature out of water with it's twisting mammoth branches like arms reaching across the ground.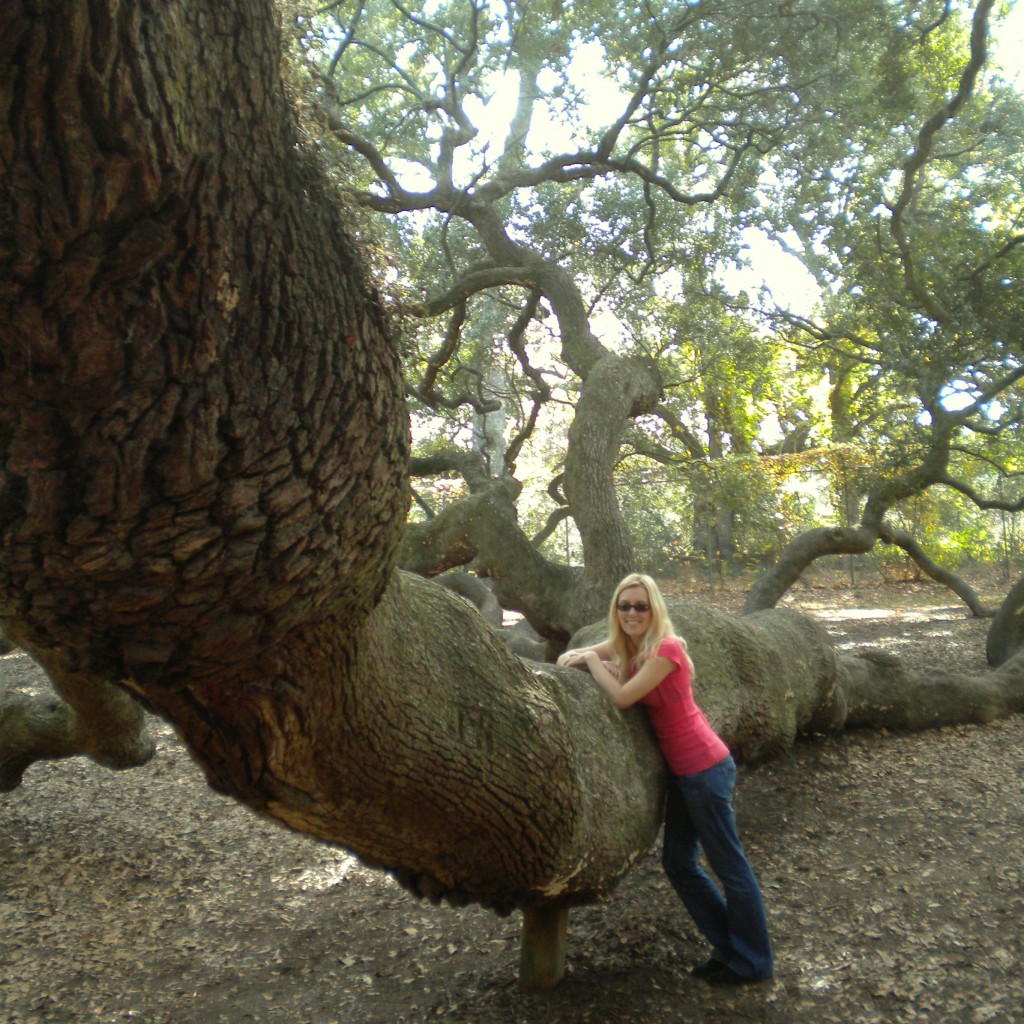 I kinda expected to be kept away from the tree with barracades and fencing, but no, you can go right up to Angel Oak and get all close and personal!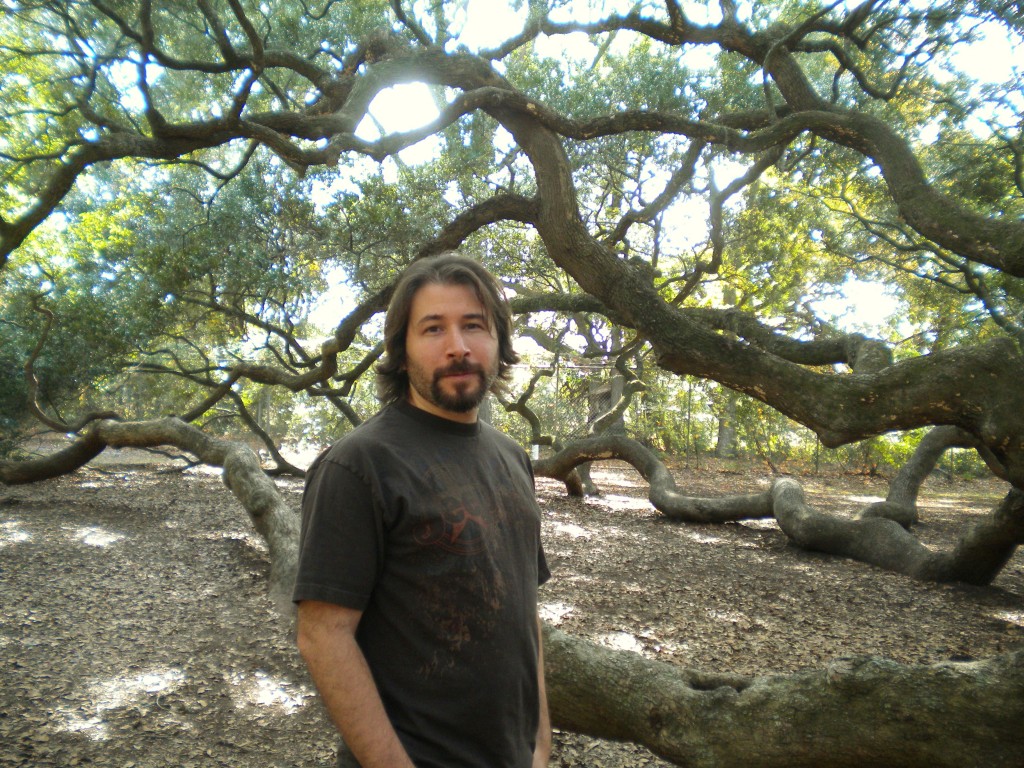 Angel Oak is a southern live oak, a variety of oak that keeps its leaves throughout the winter months.  It is native to the lowcountry (coastal carolina).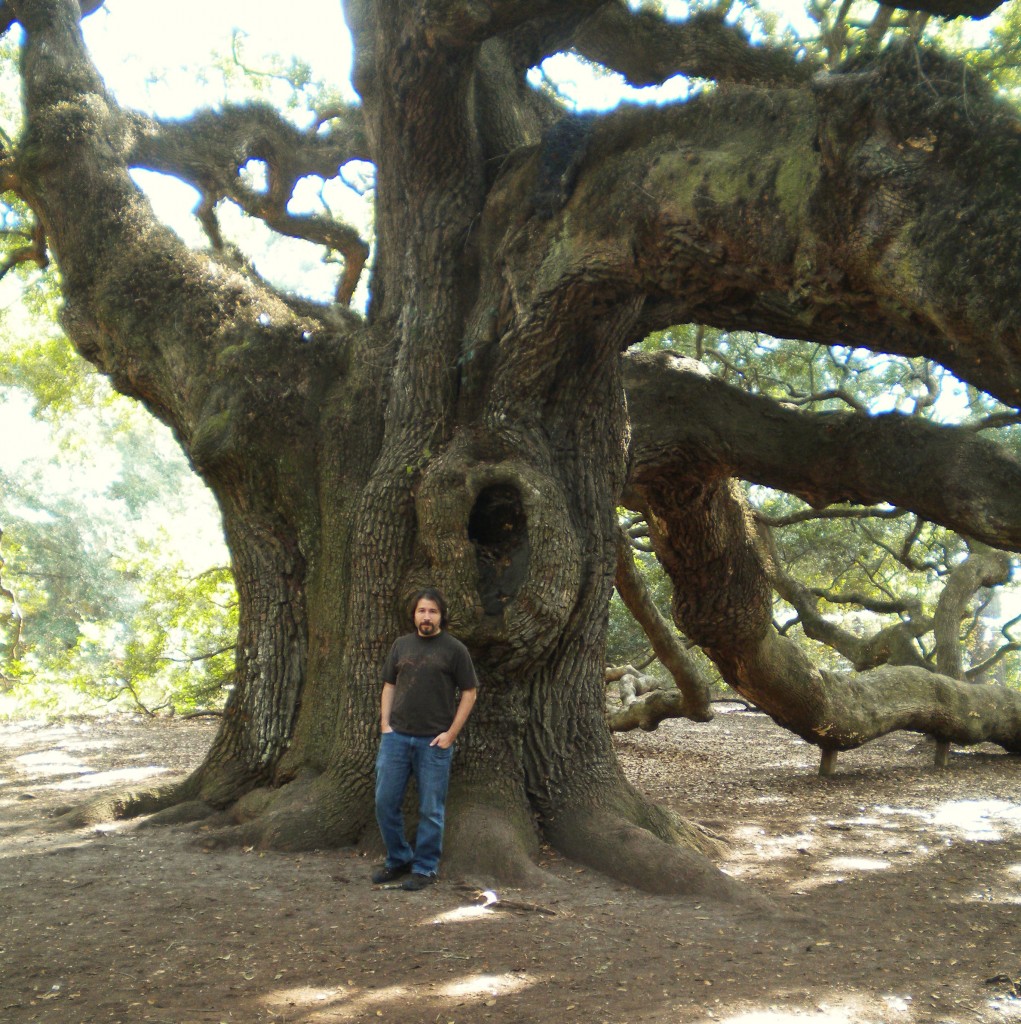 Although there is some discrepency on its age, it is atleast 400 years old and could be as much as 1500 years of age.  The circumference is 25.5 feet and it shades 17,100 square feet of ground!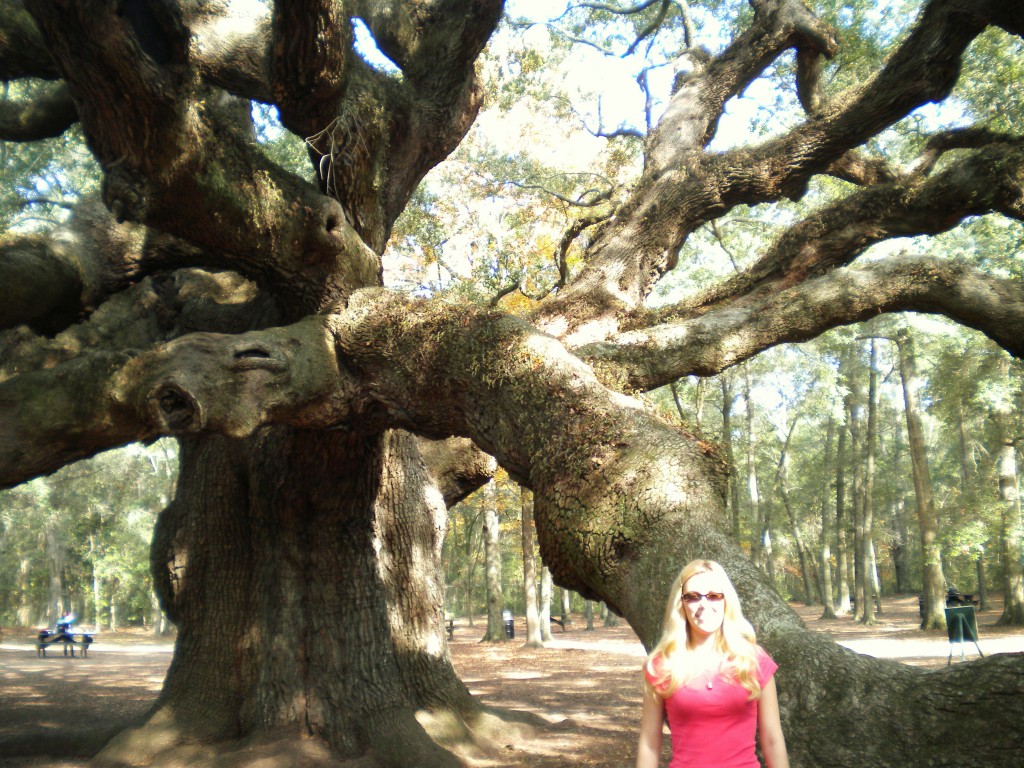 I can only imagine what this tree has all seen in its days on this earth, and what it has survived!  Today a group called Save the Angel Oak and the Coastal Conservation League work to fight development that have planned to build apartment complexes just 160 feet from the tree.
If I could suggest a roadtrip to a parent, I would tell them to drive their child to see something like this- before it's gone!  If the fate of MacArthur Pine, or the destruction left in Hortonville to the once tree-lined streets after last summer's tornado has taught me anything it is that we often take these things for granted.
Plant a tree this Arbor Day, or just spend a little time in nature appreciating  the wonder of them all!
"The best time to plant a tree was 20 years ago.  The second best time is now"
-chinese proverb