Gallery & Cupcake Update!
The Fox Valley Gallery of Homes is just 5 days away and I am counting down with Amanda Cupcake and her four fantastic flavors of home cupcake series!  Get into the action by voting for your favorite one over on Amanda's Facebook page.  Like the image to create your vote!
The idea for these cupcakes flavors were inspired by the idea of "What does home mean to you?"  Is home a place to relax?  Is home a great summer day for hanging outside?  A busy kitchen with warm apple pie?  Or the comfort of a cool hangout like a mancave?
The idea is to vote for what inspires you most to be HOME!
Let's check out the cupcakes!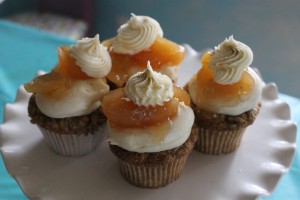 #1  Homemade Apple Pie Cupcake!
All American!  Warm cinnamon cupcake made with apple-pie filling inside!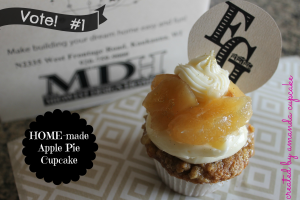 #2  Relaxing Lavendar infused white chocolate cupcake.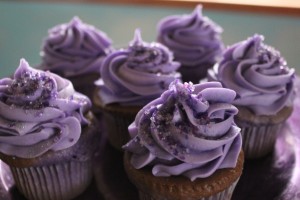 Made with totally edible lavendar essential oils.  Picture eating this treat right before you head off to your equally relaxing master suite sweet!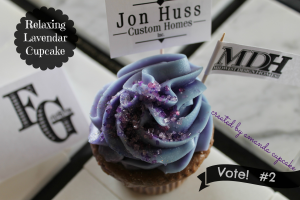 #3  Lemonade Cupcake!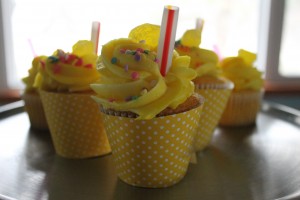 For those lazy summer days when you throw a sprinkler in the yard and find yourself sippin lemonade on the porch!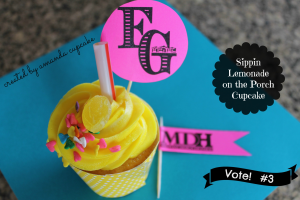 #4  Mancakes for the Mancave!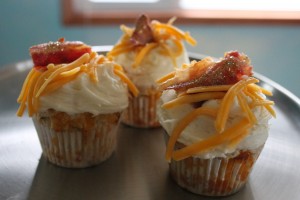 This is a savory cupcake made with cheese and bacon and iced with a beer-infused cream cheese frosting.  Perfect for the mancave!  And yes- that is a piece of bacon on top, and yes- that bacon has edible glitter sparkles on it.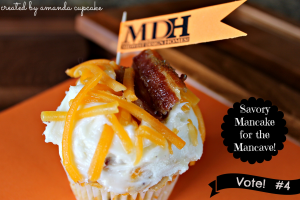 Remember to come see Amanda and all of these cupcakes in person this Saturday during the Fox Valley Gallery of Homes!  You can get tickets to tour all 12 homes right here by leaving your info in the comments section below!
I also hope you join in the fun and vote for your favorite cupcake!  I can't wait to see what homes means to you…If your home was a cupcake flavor…