Meet the Millers: Appliances
As promised, here is the update on the Amherst Building Project with everybody's favorite new celebrity blog couple:  The Millers!  I say that because early on when I asked Matt and Tricia if I could snap pictures of them unexpectedly and share their experiences at each appointment and stage in constuction on my blog I remember Tricia saying- "We're gonna be famous!"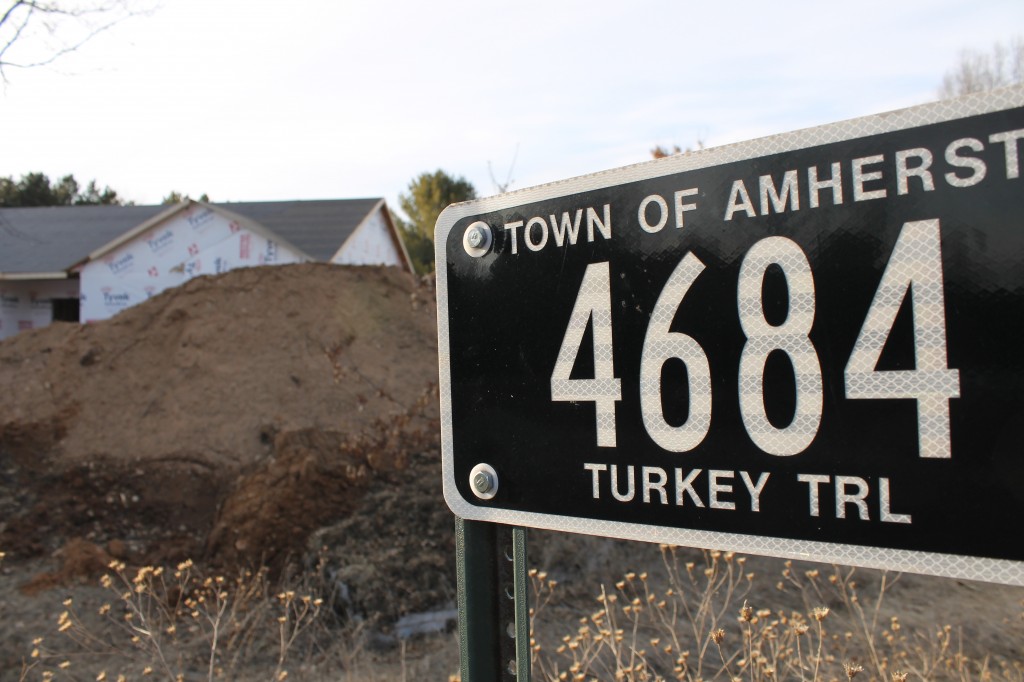 A lot has happened this week out on Turkey Trail.  Siding, windows, the front door (oh-so-pretty-glass), plumbing rough-ins, and they are starting to insulate!  But after we reviewed the cabinet appointment, I promised you a peek into the appliances that turned Matt & Tricia's heads at Vanvreedes.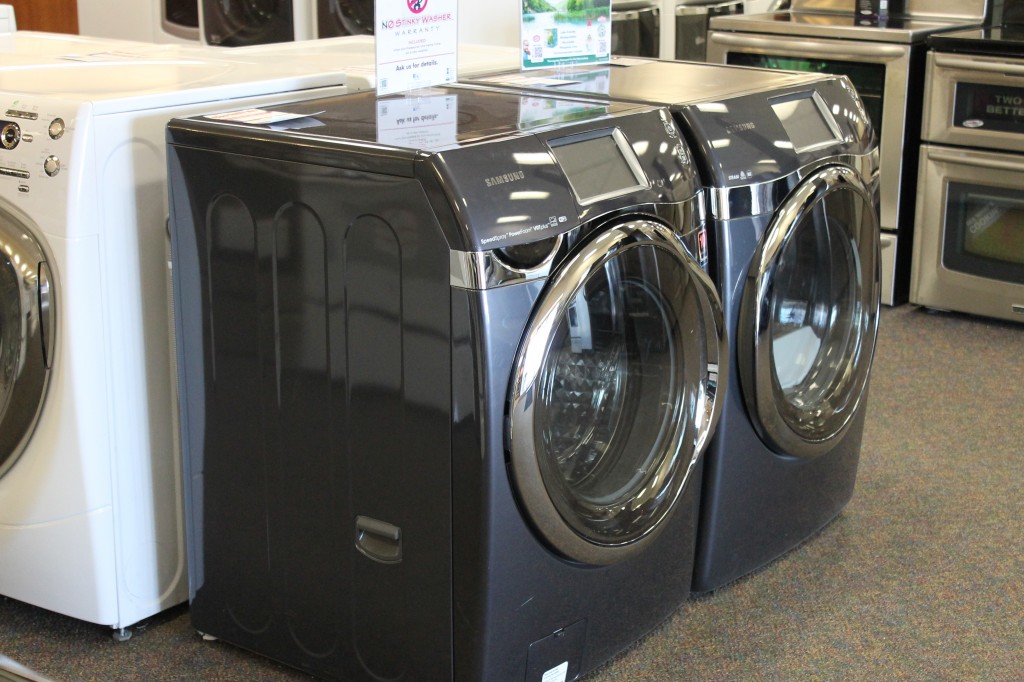 We won't go through every appliance, but let's talk about a few of the more custom details we considered when they made their selections!
Remember that kitchen layout we looked at?  It calls for a built in cooktop with the appliance range hood above it.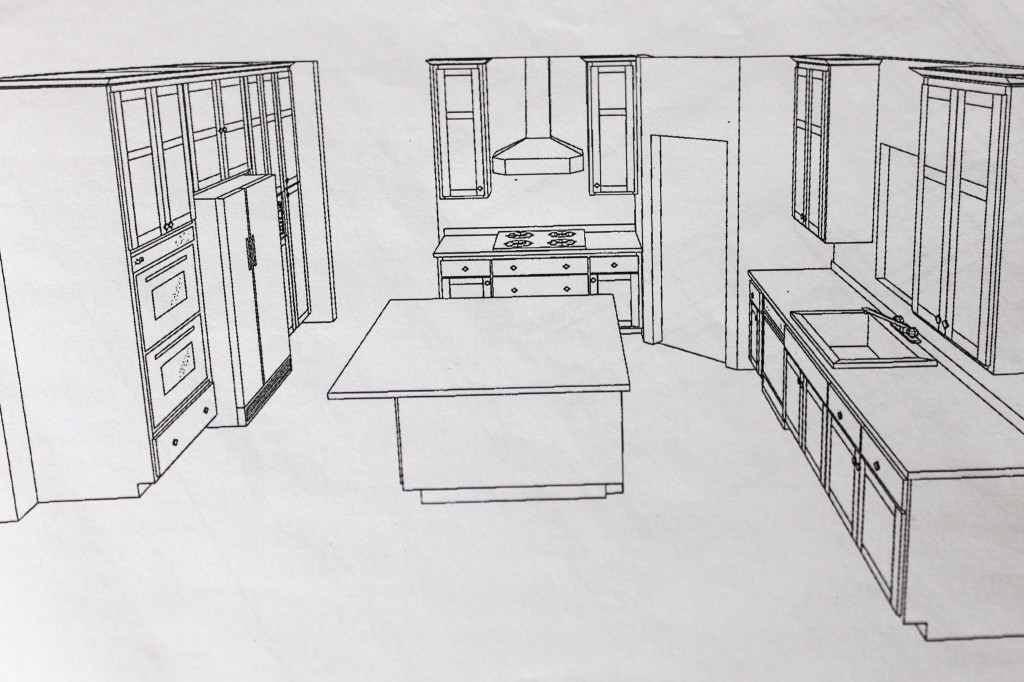 Like this beauty…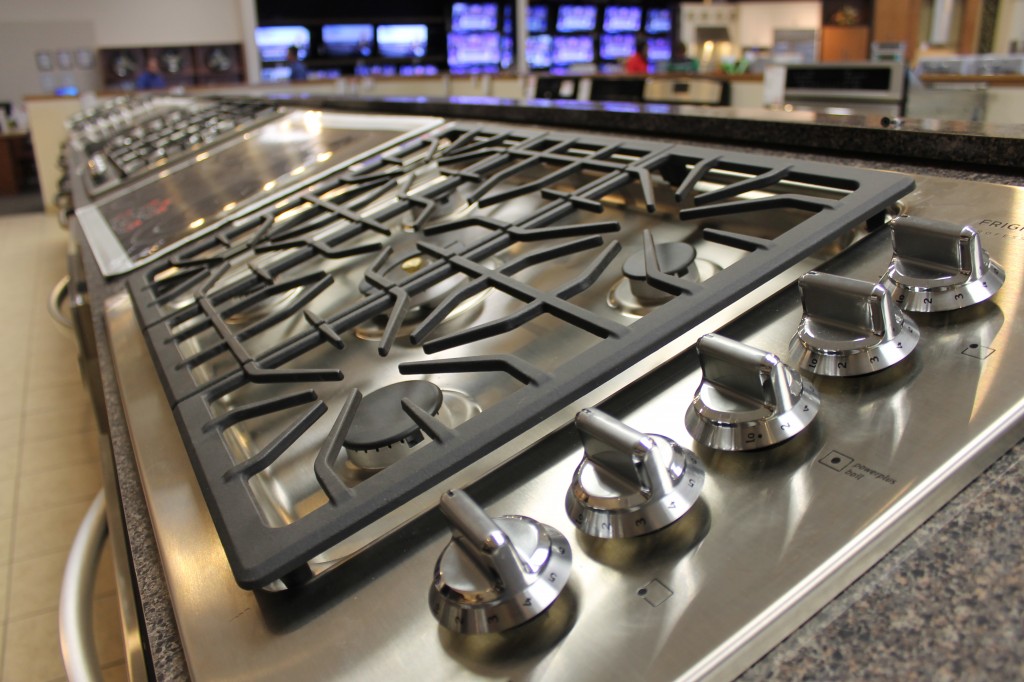 This is a gas cooktop.  Usually available in 30″ or 36."  This is a true "built-in appliance," as the cooktop is placed into an opening cut in the countertop and will usually have cabinetry like drawers beneath it instead of the oven.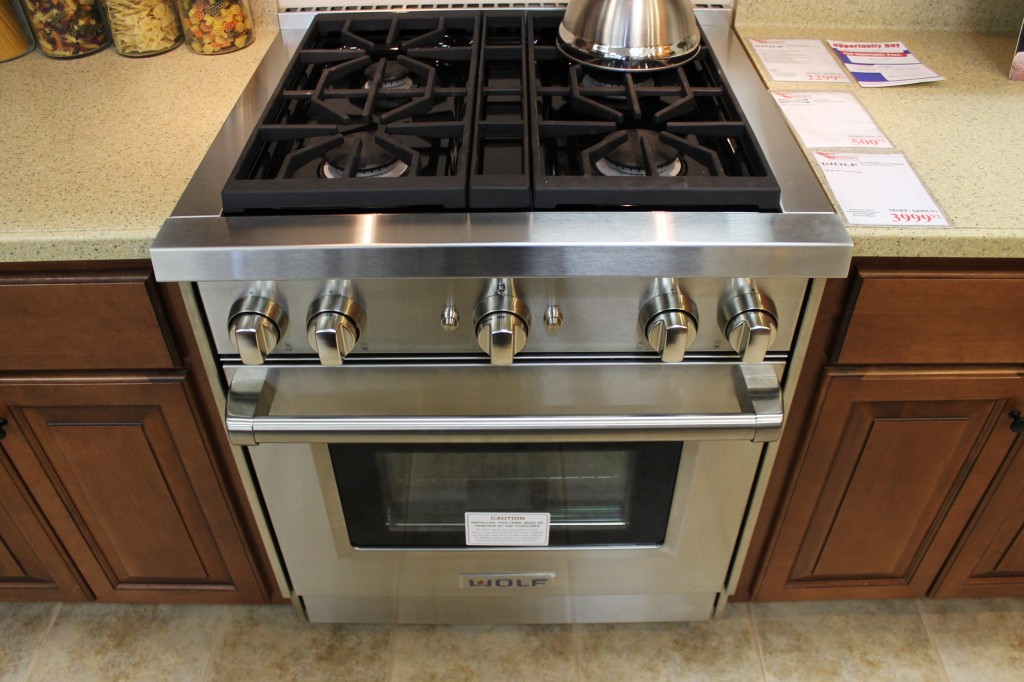 Here is an example of a gas range and oven in one that shares that very professional-grade appearance that is so trendy right now.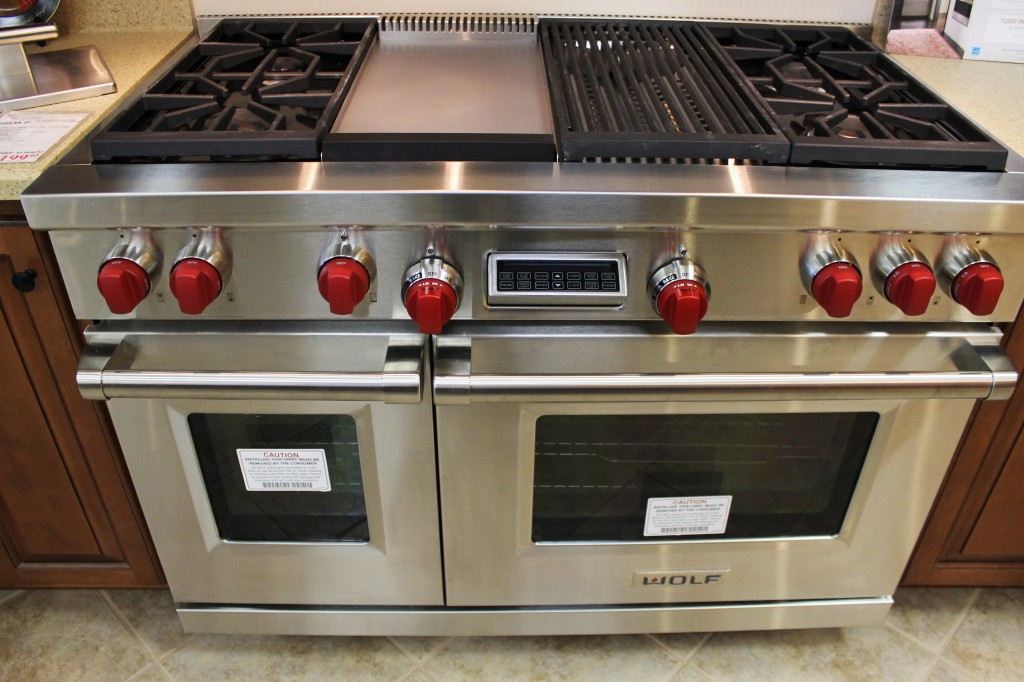 Taking it one step further, this is the 48″ Wolf gas range that comes with a griddle feature in the middle.  For those of you who don't want ordinary in your kitchen, these red knobs say it all!  I worked with a client last year who put something like this in their kitchen.  (If you're reading this- you know who you are!  And before you text me- the answer is yes, you can live without today's special deal on Zulily!)
Now for the venting system that goes above it.  Remember the range hood options we looked at in the Cabinet Post?
We have the clean lined super modern style that is all chimney with a small flat hood: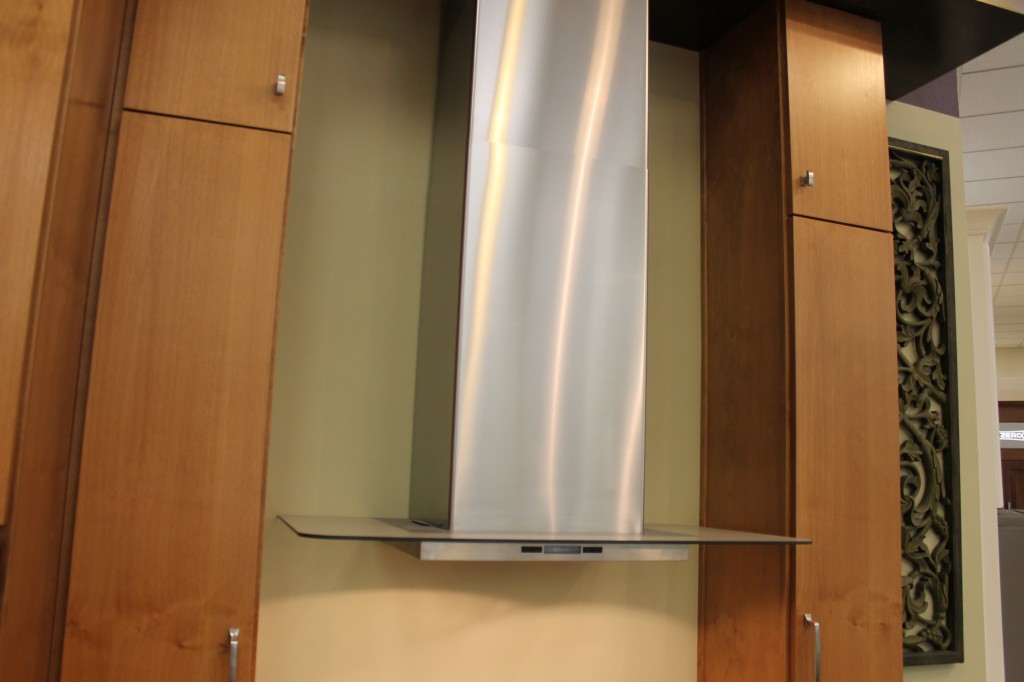 An eye-pleasing rounded hood that will encompass your cooktop :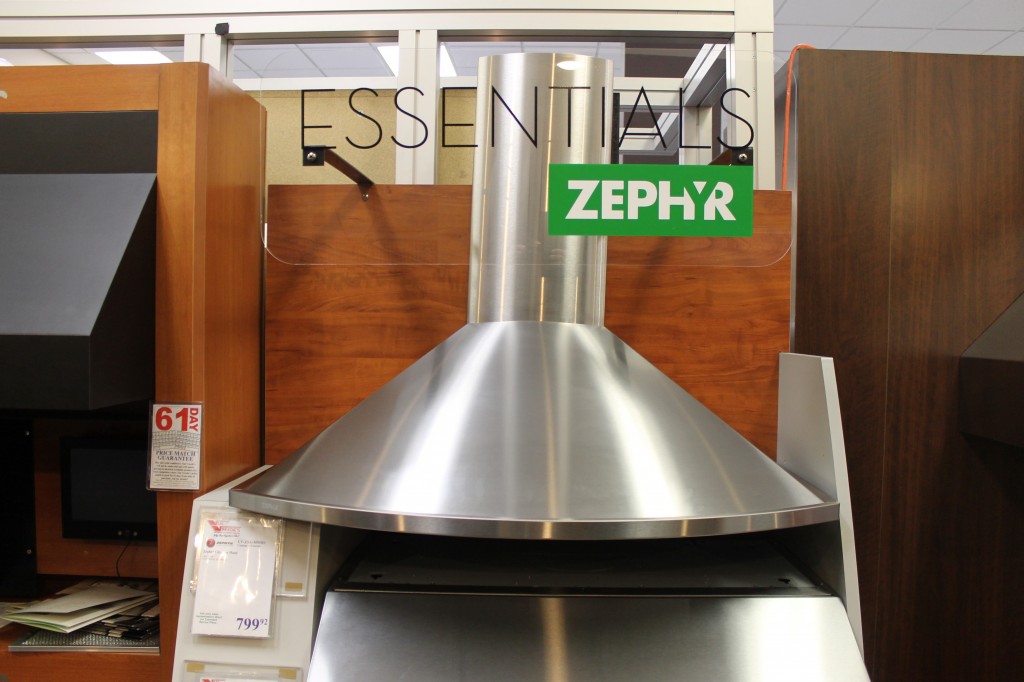 Or the more triangular cut flare with a shorter chimney and proportional bottom: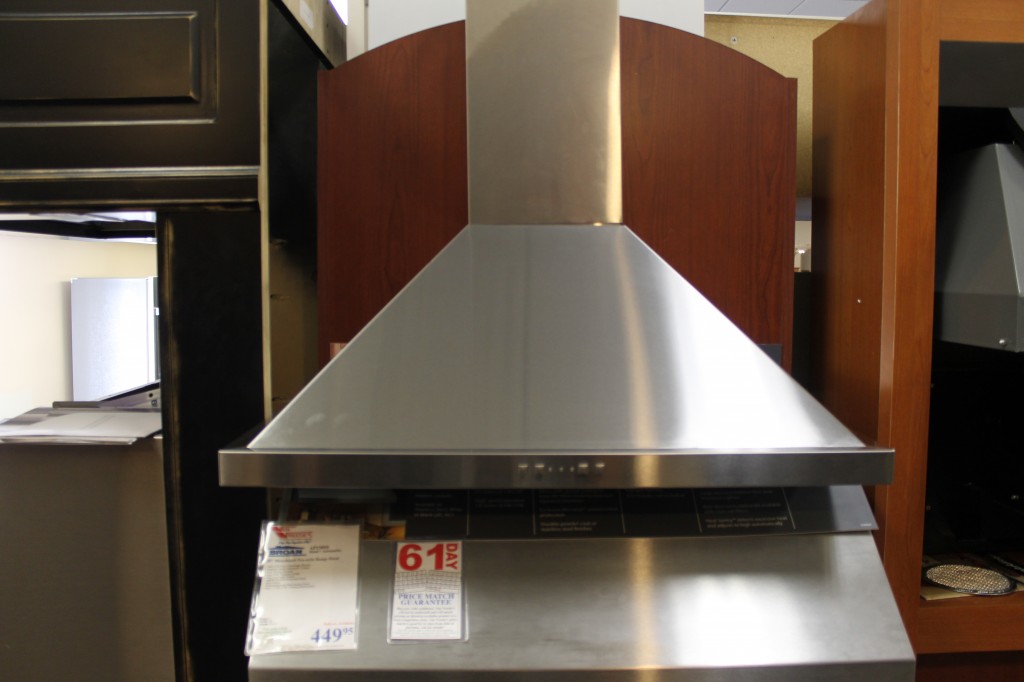 Did you guess which one The Miller's picked?
***SPOILER ALERT***
This is the one they chose: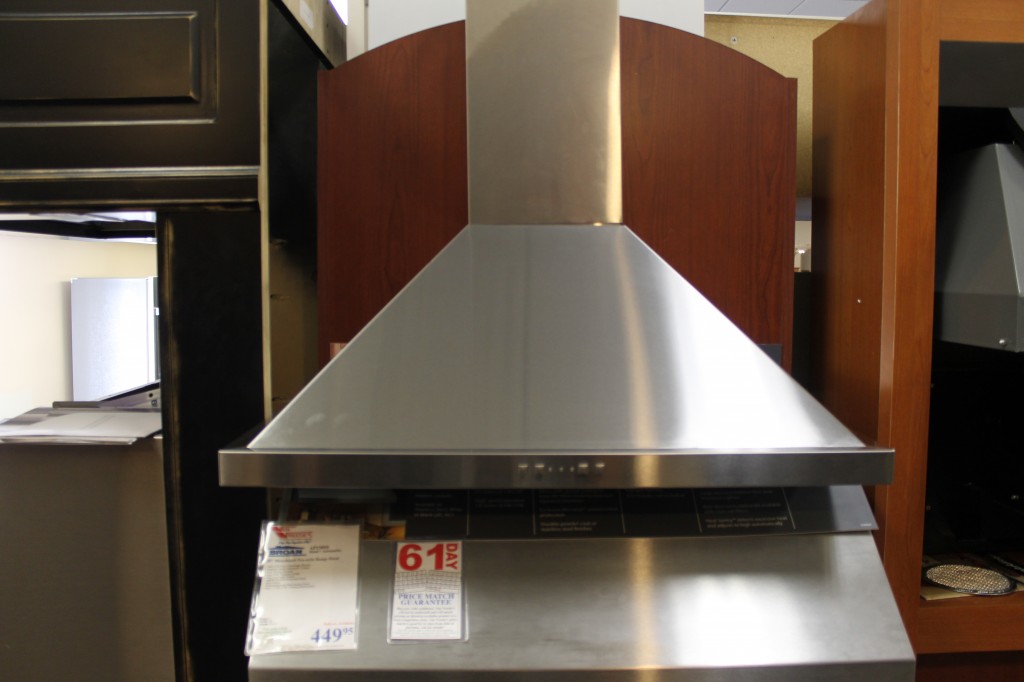 Did you guess right?  Was it your favorite?
One of the other special details to the Miller kitchen was the addition of a beverage fridge in the island.  I've been noticing a lot of clients switching it up with these.
In the past they were more universal with wine enthusiasts, but I had a client add one last summer to house the kids drinks and string cheese. They are becoming a convenient way to store more, and in more than one way!  If you ask Matt & Tricia about theirs, they will tell you it will be stocked with Central Waters beer!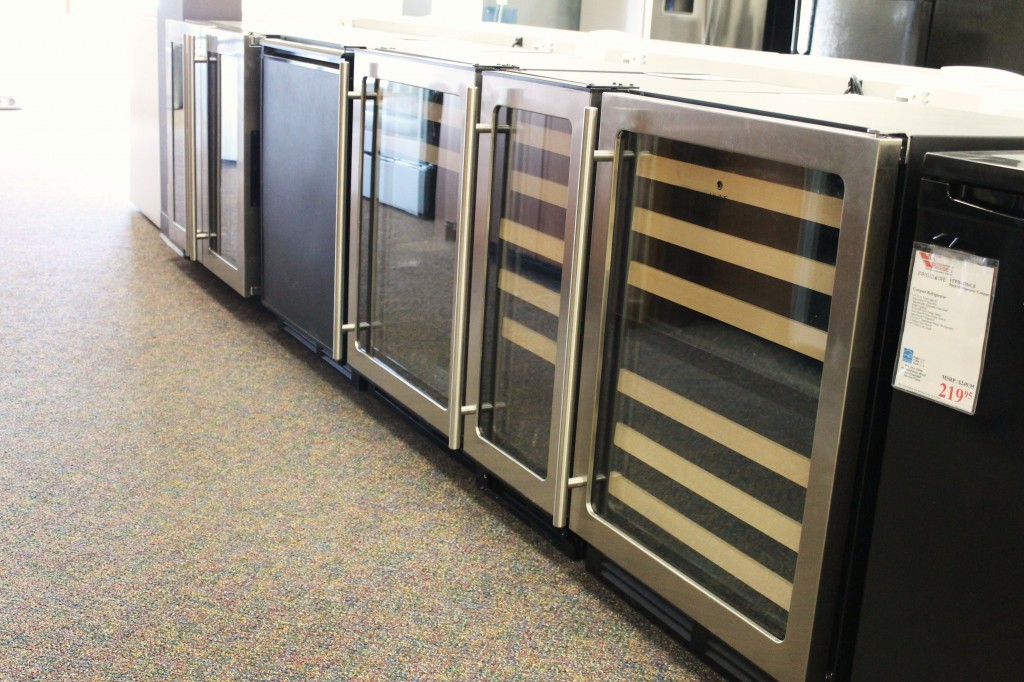 There are many new styles of these fridges to chose from and they get more commercial looking and more glamorous.  These options might cost more than your full sized fridge!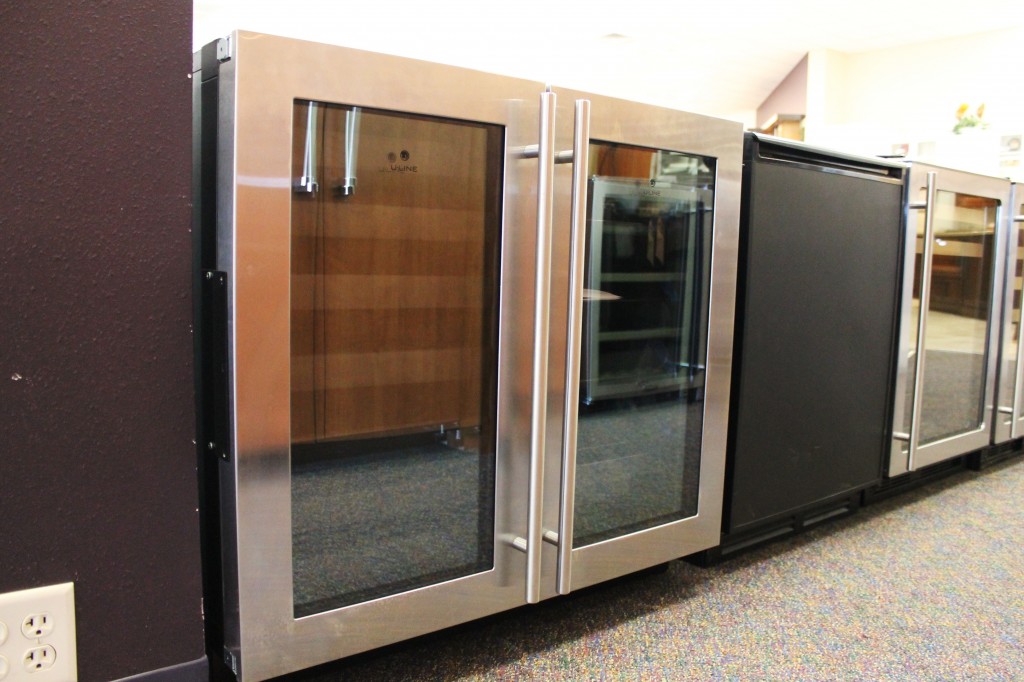 With our tough decision making on appliances complete, Tricia rewarded herself with a quick visit to the softer side of Vanvreedes.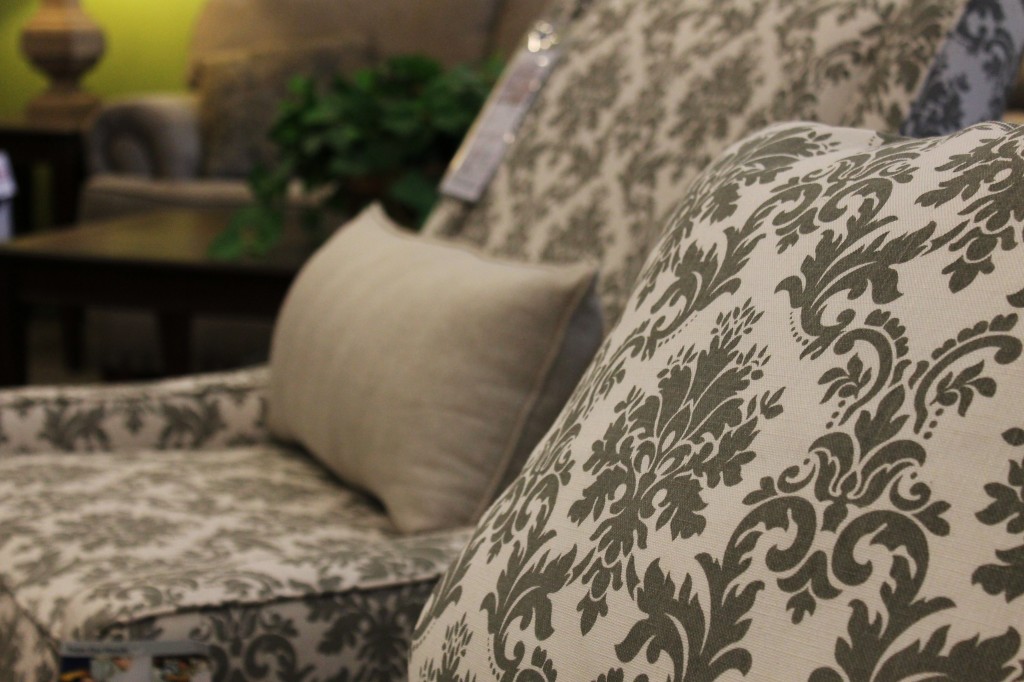 These damask upholstered chairs reminded Tricia we need to have a little fun with patterns!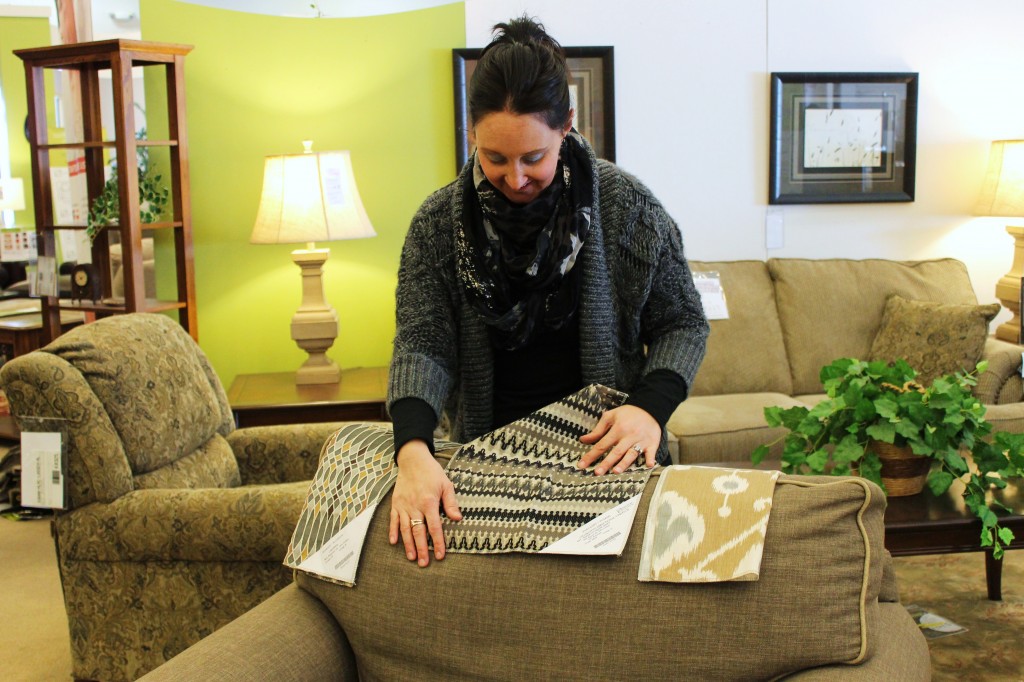 Alittle geometric, a modified chevron a nuetral Ikat…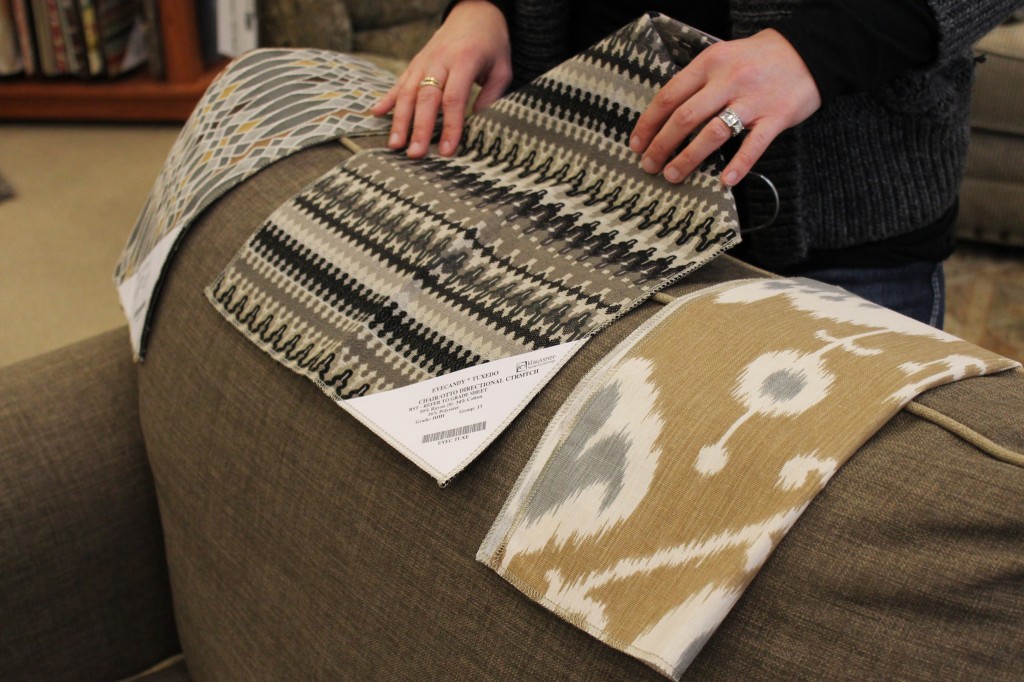 Just a side note from someone who never sat on a couch made of down feathers.  A-mazing!  So comfy!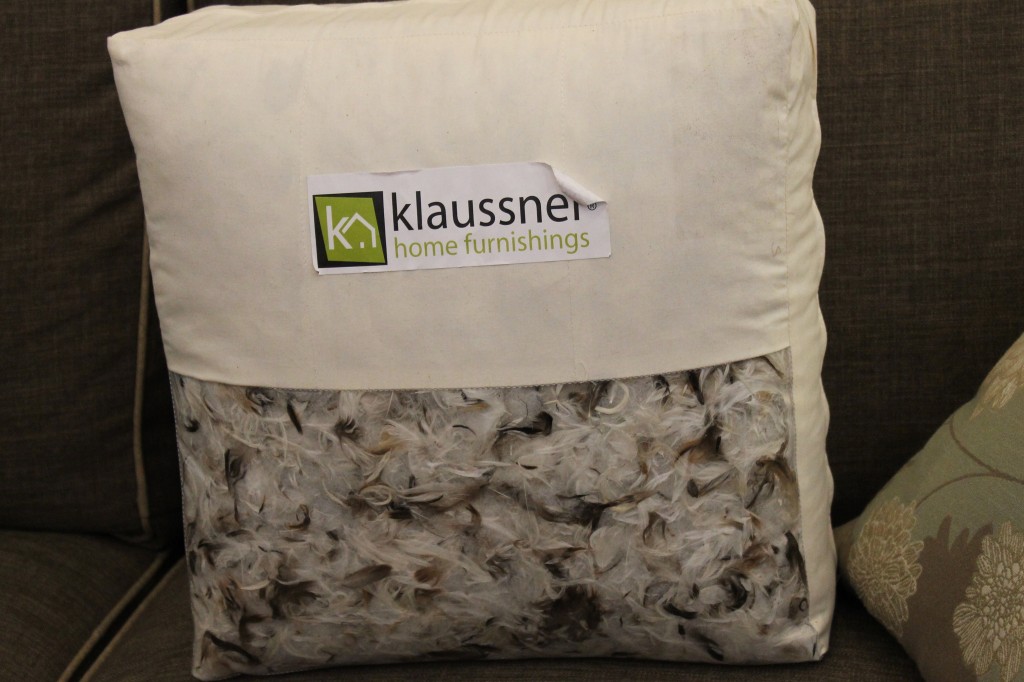 I'll actually have a lot more on furniture trends coming up here if you like that kind of stuff.  I attended Hanson's Furniture Spring Open House last week and got completely inspired with what they are up to.  And I'll be sure to update you on all the exterior transformations back at this jobsite!